– –

The Film
[Rating:3.5/5]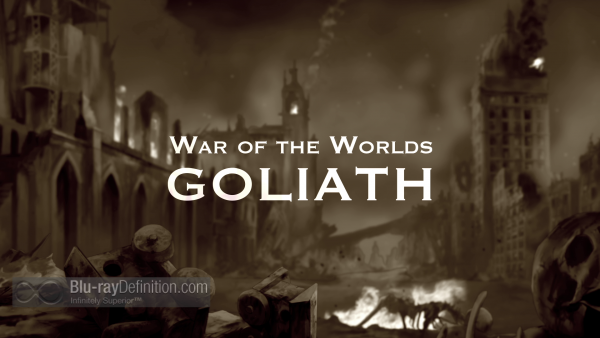 Inspired by H.G. Wells' classic sci-fi/fantasy novel The War of the Worlds, War of the Worlds: Goliath is an action-packed animated Steampunk adventure set in an alternate version of 1914. As Earth is on the precipice of World War I, and still recovering from a great Martian invasion of 1899 that was thwarted only by the Martian's susceptibility to Earth's germs, the Martians are planning a second invasion of the planet. Now, the Martians, fighting in giant trip-pod robotic fighting machines and heat-rays, are stronger, with more advanced weapons; deadlier than ever. It falls on a group of young international forces know as A.R.E.S., equipped with their own newly developed tri-pod fighters and heat-rays, to put aside their petty, tribal differences to fight for a common cause – the defense and survival of humanity. They will be pushed to the brink and tested like never before, as the war the humans were ready to wage against each other is put on hold, or, at the very least, focused on the Martians.
Beautiful character designs and, even more so, background art and CGI work, that is reminiscent of Fritz Lang's Metropolis and the anime classic Last Exile define what, at its heart, is a brilliant visual blend of Eastern anime style meets Western-style superhero animation.
The feature isn't long on character development. We get an opening sequence set in 1899 that sets up the backstory for one of the film's main protagonists who lost his parents to one of the dreaded alien monsters' heat-rays during the First Martian Invasion. After that, however, it's a balls-out romp of battle sequences, brawls, explosions, and high-flying adventure that dazzles with its imagery.
And that's where War of the Worlds: Goliath really excels. The 3D production really adds another, well, dimension, allowing airplanes to extend from the screen, debris and dust to fall naturally across the frame, and explosions to look more triumphant (or disastrous). 3D has always been best with animation, with only a few exceptions, such as Avatar or the recent Gravity, and this film, despite its basically "hand-drawn" style is no exception.
Video Quality
2D HD: [Rating:3.5/5]
3D Effect: [Rating:4.5/5]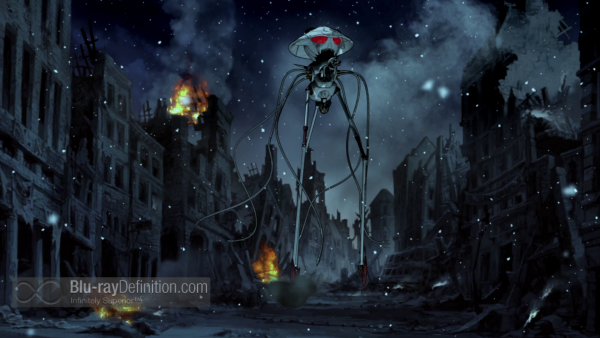 As I mentioned above, the animation in War of the Worlds: Goliath is quite good, a cross between a Japanese anime style and an American superhero style, with a seamless blend of CGI effects. The 3D effect looks wonderful as well, with a great sense of depth. Debris pops off the screen and floats in front of your face, airplanes fly right at you, and heat rays shoot by your head. Unfortunately, this doesn't translate too well onto Blu-ray given the issues with color banding and video noise that creep into the AVC/MPEG-4 (2D) and MVC (3D) 1080p encodements. Thankfully, the colors retain a richness and nuance, whether you are watching in 2D or 3D.
Audio Quality
[Rating:4/5]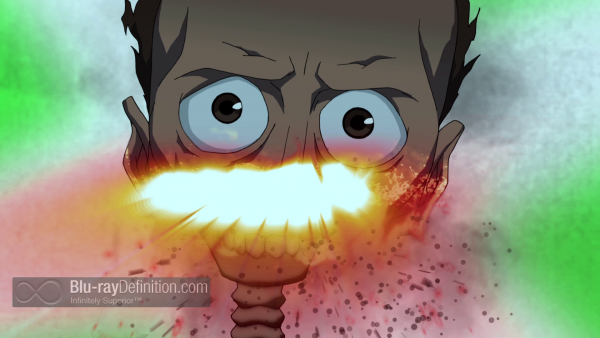 We get a rather frenetic (as one might expect) English DTS-HD Master Audio 5.1 (48kHz/16-bit) soundtrack that seems to be mastered at a rather low level. It required me to turn the volume up 3db higher than my usual listening levels. This must be some sort of anime thing, because I find this to be the case with many of the anime releases I come across, not that this is technically anime, but it is in the general vicinity. The mix has a generally good balance of discrete sounds panned throughout the room, lush ambience, and deep low frequencies, but dialogue can be a bit lost at times.
Supplemental Materials
[Rating:3.5/5]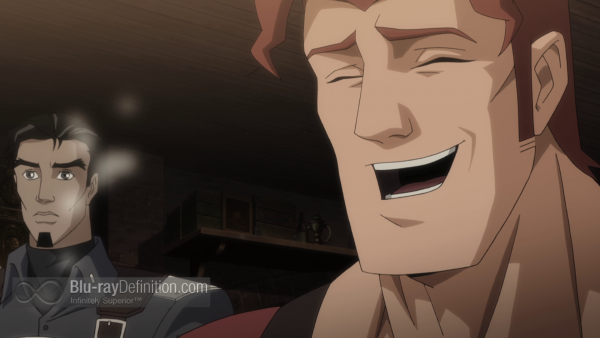 All of the on-disc supplements appear on both the 2D and 3D Blu-ray Discs.
The supplements:
Commentary by Joe Pearson (Director-Producer) & David Abramowitz (writer-producer)
Stories Before the War (motion comics):
St. Petersburg (1.78:1; 1080p/24; 00:03:38) – The story of General Kushnirov, set fifteen years before the events of War of the Worlds: Goliath

The Oath (1.78:1; 1080p/24; 00:08:41)– Sets up the events leading to the Second Martian Invasion of 1914
The Movie in Storyboards (1.78:1; 1080p/24; 01:28:20)

Meet our Voice Actors – Voice actor bios
The Art of War (1080p) – Interactive galleries:

War Machine Blue Prints
Production Gallery

Trailer (1.78:1; 1080p/24; 00:02:27)
The Lovers – A voice recording of a scene deleted from the final film
The Making of War of the Worlds: Goliath (1.78:1; 1080i/50; 00:24:08)
The Definitive Word
Overall:
[Rating:3.5/5]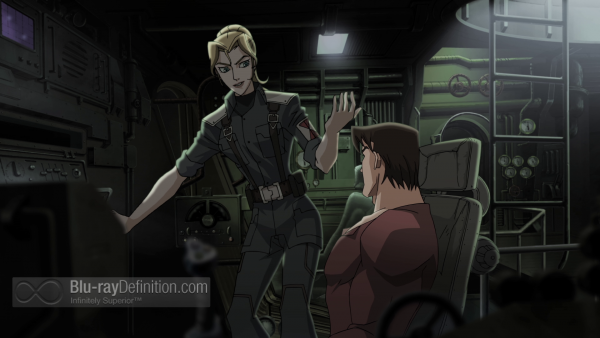 An energetic and visually stunning chunk of steampunk escapism, War of the Worlds: Goliath may not be the literary equal of the H.G. Wells source from which it is inspired, but it is still quite an entertaining adventure.
Additional Screen Captures
[amazon-product]B00GB0OT4Q[/amazon-product]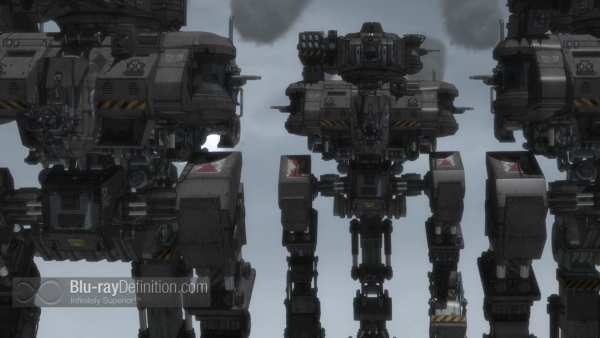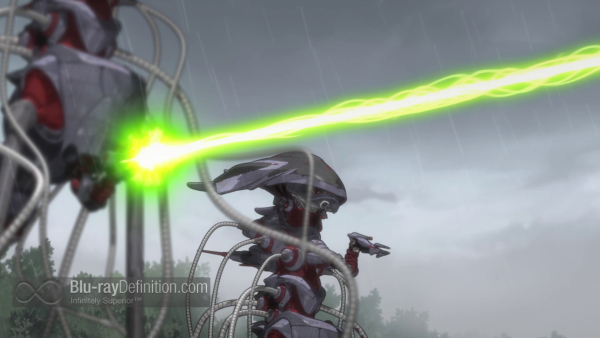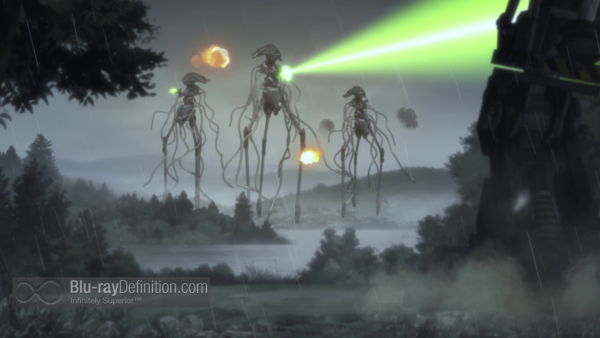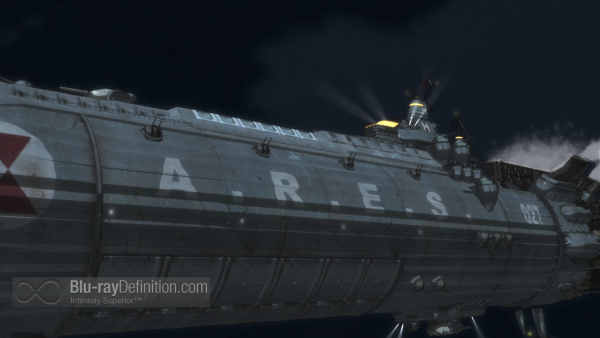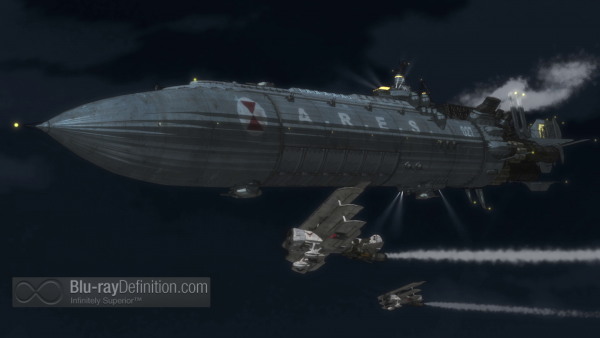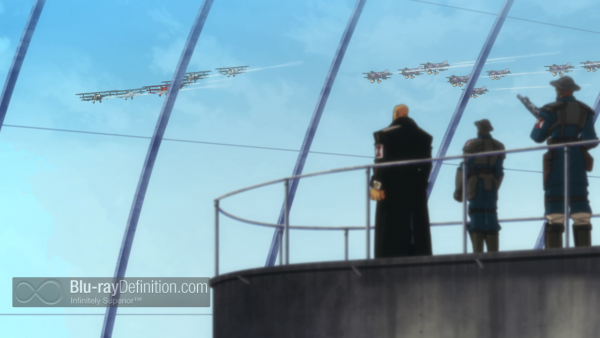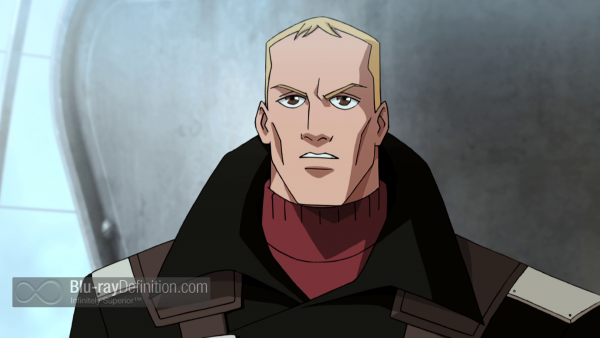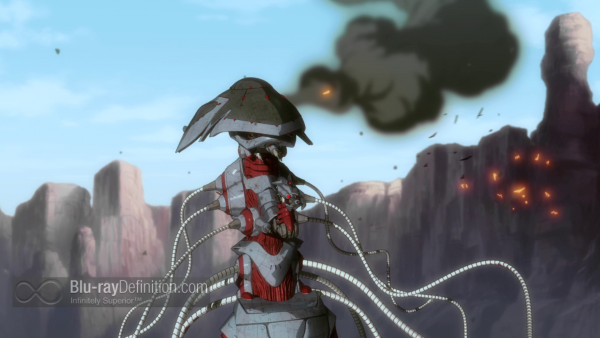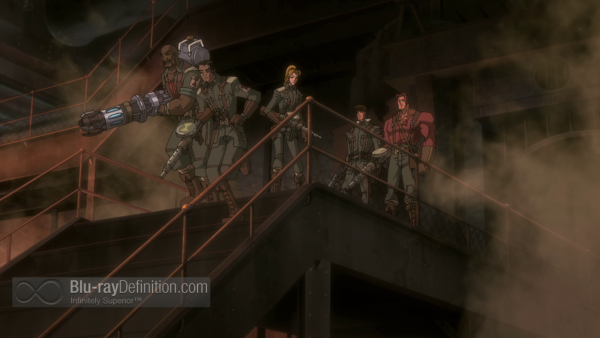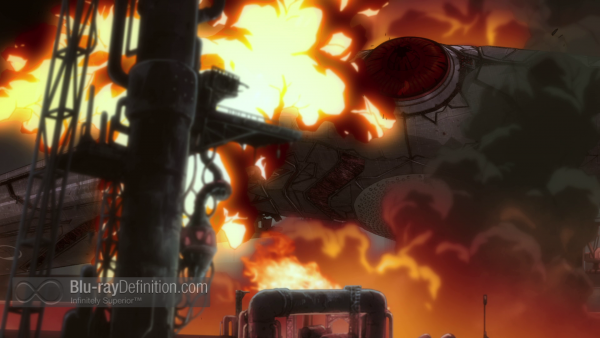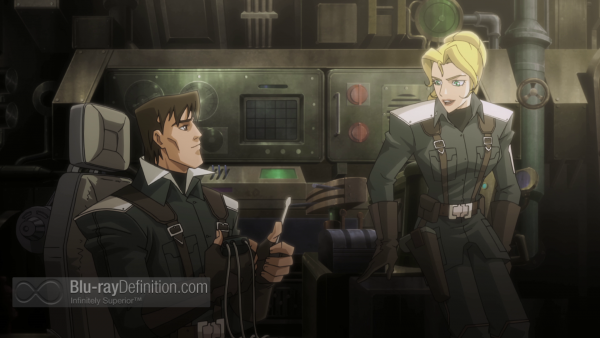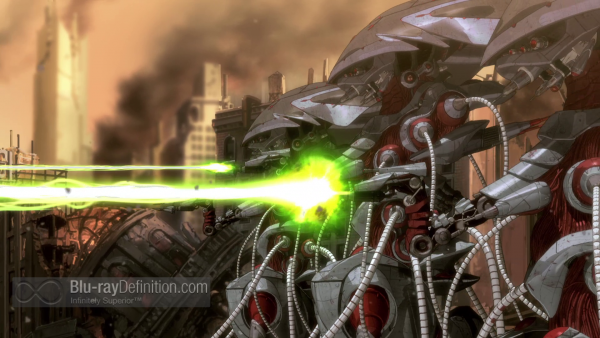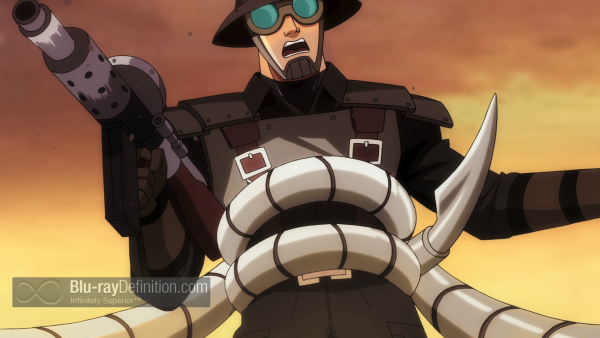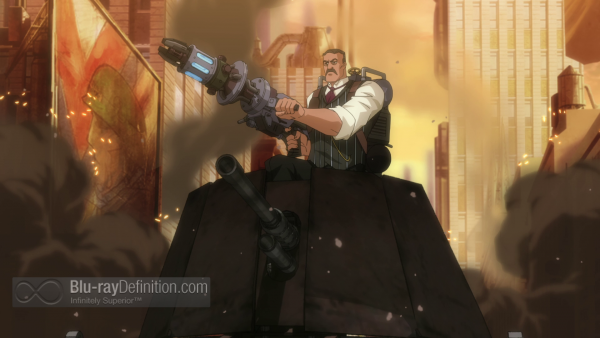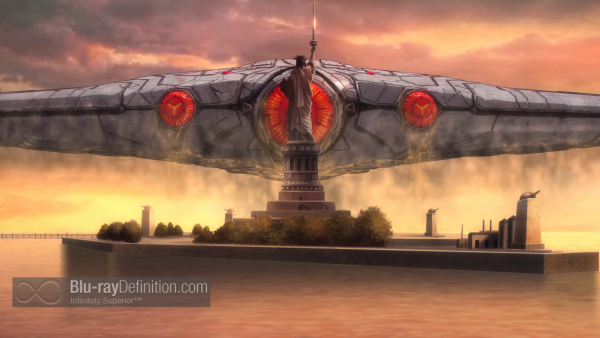 [amazon-product]B00GB0OT4Q[/amazon-product]