– –
The Film
[Rating:5/5]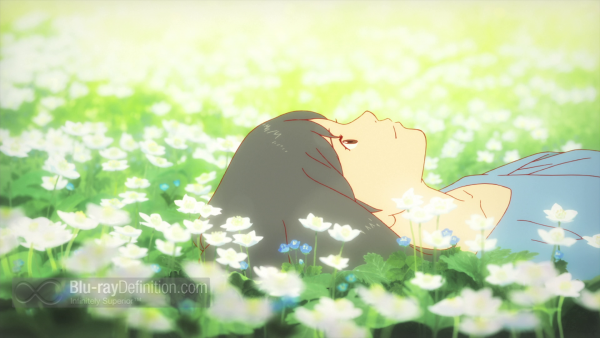 After the magnificent sci-fi adventure that was Summer Wars, director Hosoda Mamoru takes a turn in a different direction for this heartwarming fantasy, Wolf Children (おおかみこどもの雨と雪). True to his style, Wolf Children is visually stunning, with backgrounds that look realistic and character designs that are fabulously detailed. It's the story, however, that really strikes an emotional chord. I'll admit that I teared up a bit more than once sitting through this one. Not that it's a somber story, but it's one that really reaches you on an emotional level.
The nineteen-year-old college student Hana notices a strange guy sitting in on her classes and becomes intrigued. She approaches him and learns that he's not actually a student, but she offers to lend him her books anyway. She falls in love instantly and the two begin dating. One night, he reveals to her that he is a Wolf Man, descended from the long extinct Japanese wolf. Hana is stunned, but she stays with him anyway. A year later, Hana is pregnant with their first child, a daughter they name Yuki, and a year after that, she has a son they name Ame. Both children Hana gives birth to at home, fearing that if they come out as wolves, the hospital staff will be alarmed. Things take a tragic turn when the Wolf Man goes out one night and dies as a wolf, instinctively trying to hunt for his family. Now Hana is left on her own to raise her wolf children without any help. As they grow older, they find it difficult to suppress their wolf sides around other people. So Hana packs up the kids and moves out to the country in an old farmhouse well away from other neighbors. She tells her still young children she wants them to choose if they want to be wolves or human. What she doesn't expect is that she will end up a part of a community of rural farming families eager to take her under their wings and help her out after they see how long she sticks to trying to grow food for herself. Most people from the city just give up and leave. Up until now, she's been living off of her savings, afraid to send the children to daycare or school. As Yuki and Ame grow older, however, it becomes increasingly clear to Hana that their paths are diverging. The once hyperactive Yuki is now content to go to school and fit in with the other girls, but Ame, always more quiet and withdrawn, drops out of elementary school and spends all his time in the forest. He wants to be a wolf. Hana is concerned that Ame is too young to be on his own, but as a wolf, he has gained much experience from his "sensei" an old fox of the forest that has taught him much. Their destinies will reach a climax on a fateful day during a devastating storm.
Wolf Children is a story of unconditional love that is rare in many of the stories we see today. A mother committed to her unusual children, a moral of being true to oneself, of personal acceptance; and it all plays out against the shimmering backdrop of these beautifully drawn backgrounds that are so realistic they transport you into the film's world, and characters so beautifully sketched, their faces emote exactly as you expect they should. Hana's magnificent ability to keep smiling even in some of the worst circumstances is a charm that makes her endearing and the siblings Yuki and Ame are like the yin and yang of Hana's own personal struggle.
Like Summer Wars before it, Wolf Children may be a fantasy, but it is one that is centered around personal relationships and that is what makes it so interesting to watch. Like the best of the film's from Studio Ghibli (or Disney/Pixar, for that matter), it hooks you with its visual wizardry and reels you in with its emotional depth. This is one that all families should watch together, it stretches beyond the typical limits of anime, and reaches across cultural and artistic lines.
Video Quality
[Rating:4.5/5]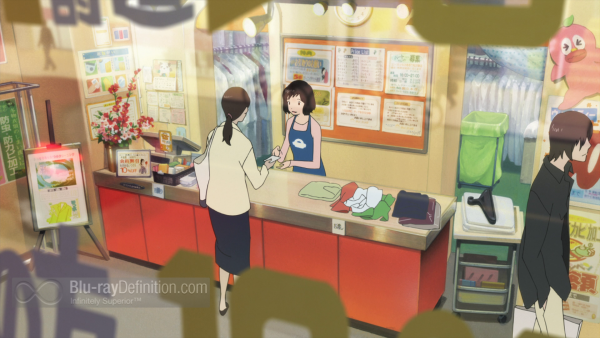 It's a fine presentation of the digital animation on Blu-ray Disc, offered up in FUNimation's usual AVC/MPEG-4 1080p encodement. There's no excessive banding to be seen, the contrast is strong and colors really look vibrant.
Audio Quality
[Rating:4.5/5]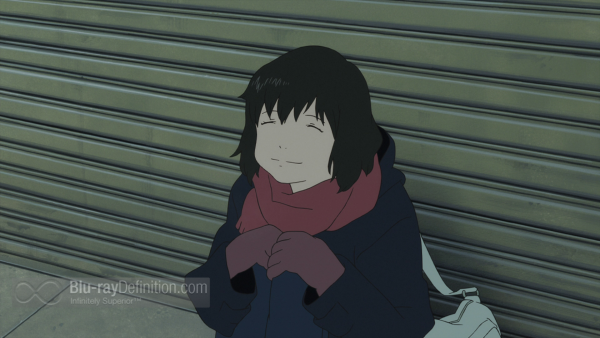 Both the original Japanese soundtrack and English dub are presented in Dolby TrueHD 5.1 (48kHz/24-bit). The sound mix is not aggressive by any means, but it has a subtle atmosphere that surrounds you in the sounds of the countryside, with a good, not great, stretch of natural dynamic range. Dialogue is pure and intelligible straight through, whether you choose the Japanese-language track, or the slightly more forward sounding English dub.
Supplemental Materials
[Rating:4/5]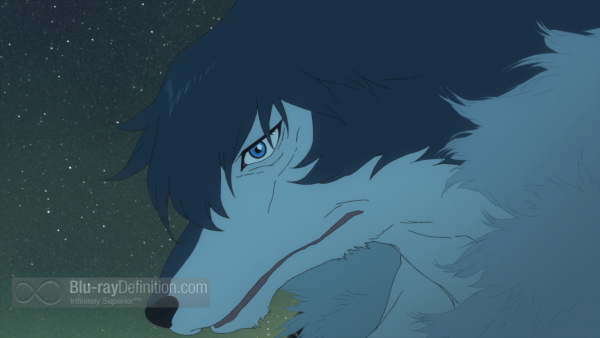 We are given an abundance of promotional materials, Q&A sessions with the Japanese cast and crewm and an English commentary, in addition to promo materials.
The supplements:
2 DVDs
U.S. Actor & Staff Commentary
Stage Greetings:

June 18, 2012 Japan Premiere (1.78:1; 1080i/60; 00:16:03)
June 25, 2012 World Premiere in Paris (1.78:1; 1080i/60; 00:07:04)
July 16, 2012 Theme Song Premiere & Stage Greetings (1.78:1; 1080i/60; 00:09:55)
July 21, 2012 Opening Day Stage Greetings (1.78:1; 1080i/60; 00:17:19)
August 7, 2012 "Hana's Day" Appreciation Day Stage Greetings (1.78:1; 1080i/60; 00:06:40)

PR Video Director's Version 01(1.78:1; 1080i/60; 00:03:01)
PR Video Director's Version 02 (1.78:1; 1080i/60; 00:03:02)
Promotional Video (1.78:1; 1080i/60; 1080i/60; 00:16:10)
Original Trailer (1.78:1; 1080i/60; 00:01:32)
Original Teaser (1.78:1; 1080i/60; 00:00:34)
U.S. Trailer (1.78:1; 1080p/24; 00:02:27)
FUNimation Trailers
The Definitive Word
Overall:
[Rating:4.5/5]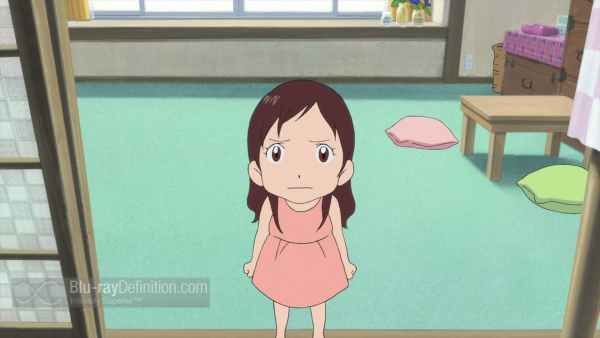 A charming and heartfelt story about love, coming of age, and acceptance, Wolf Children is another undeniable win for director Hosoda Mamoru, whose attention to detail and emotional complexities makes the film stand out in a crowded field of animated features.
Additional Screen Captures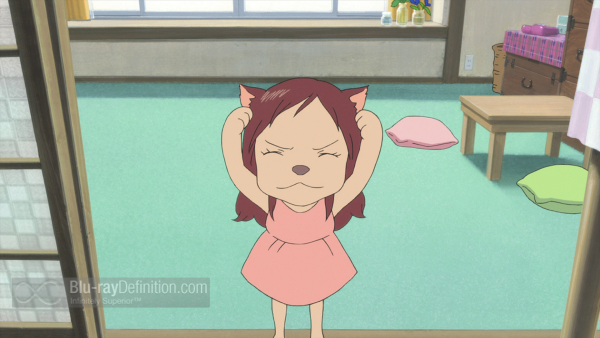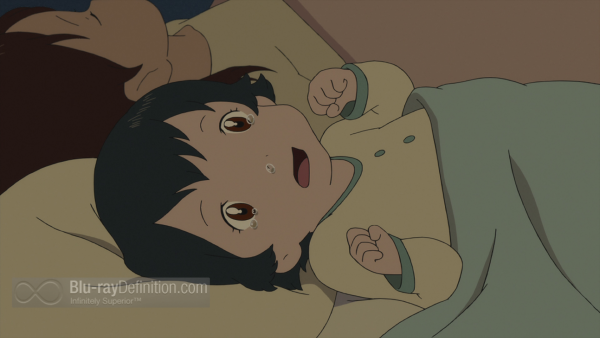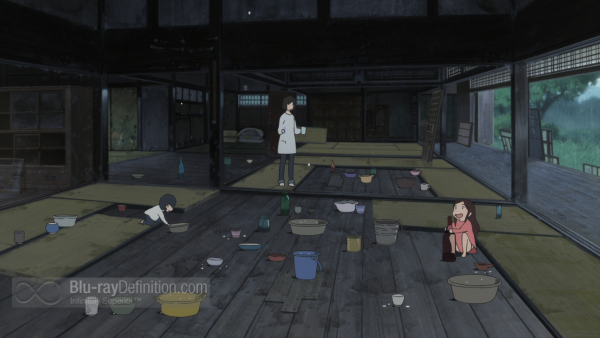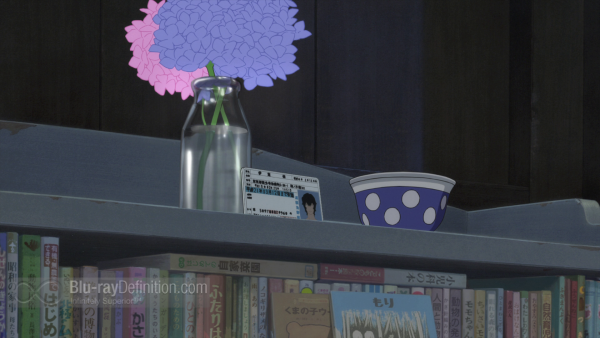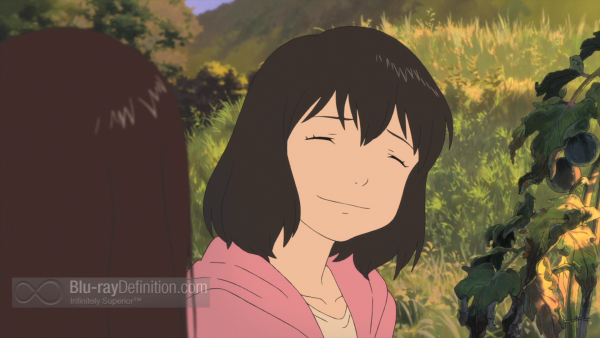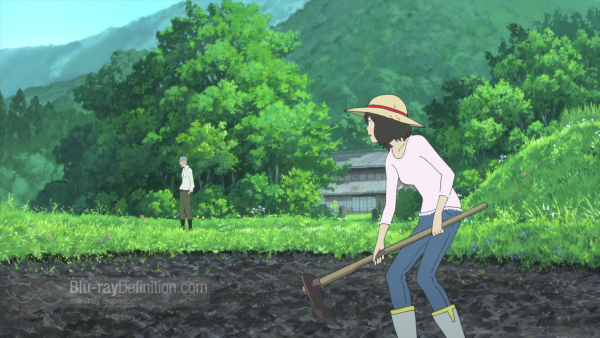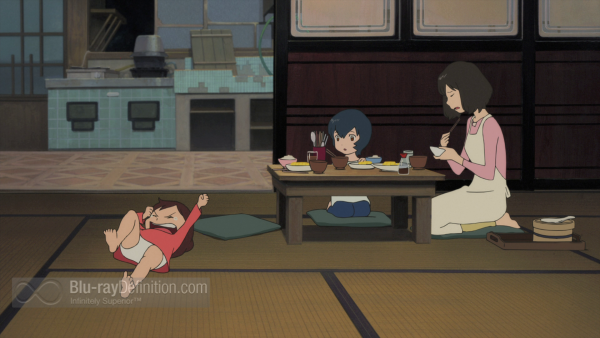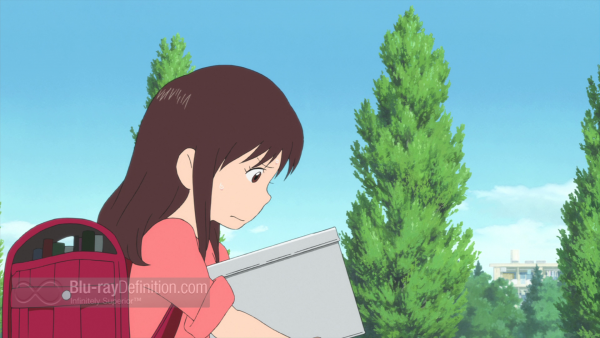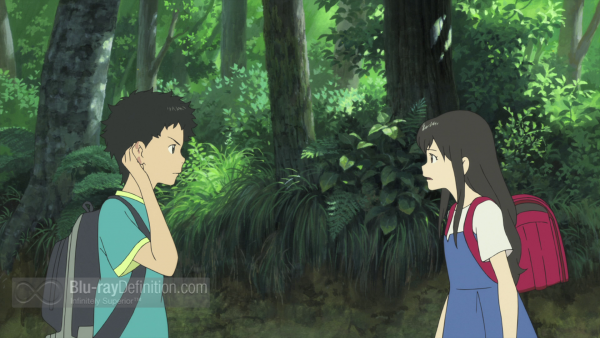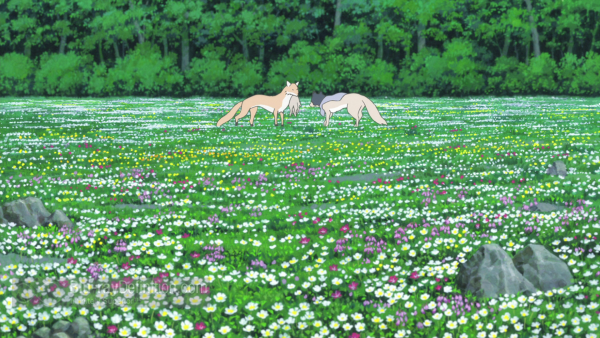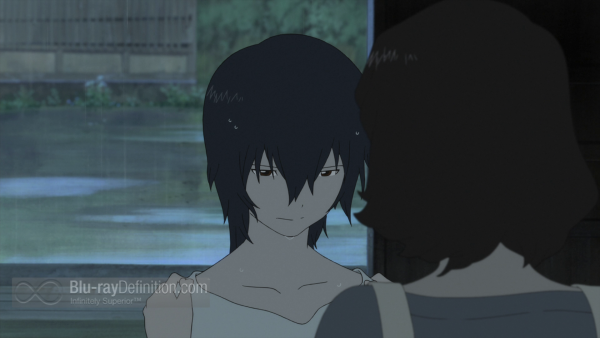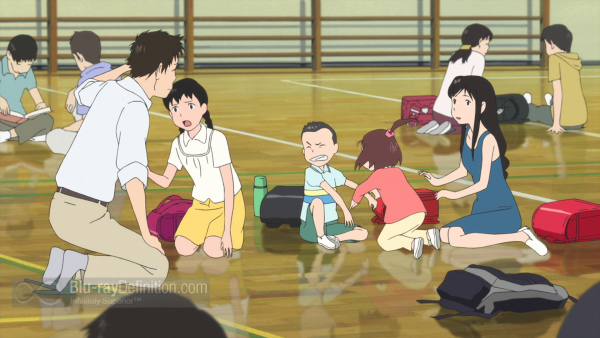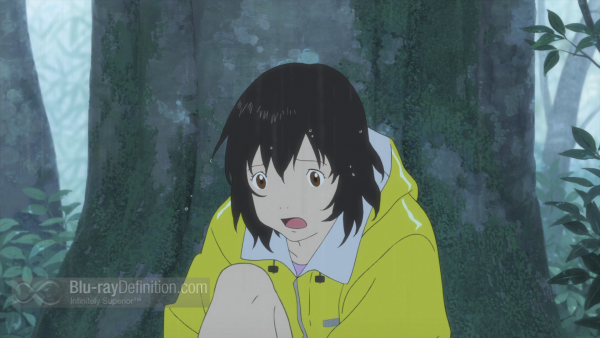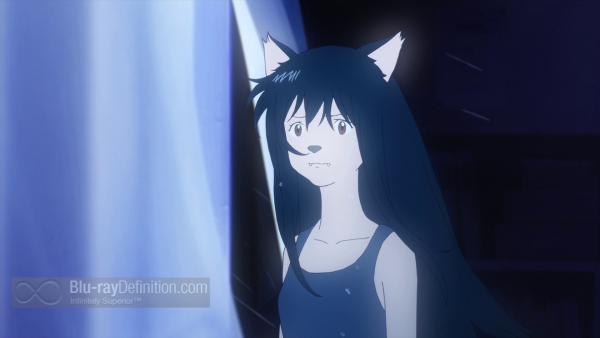 [amazon-product]B00ENNUC9Y[/amazon-product]