– –

The Film
[Rating:3.5/5]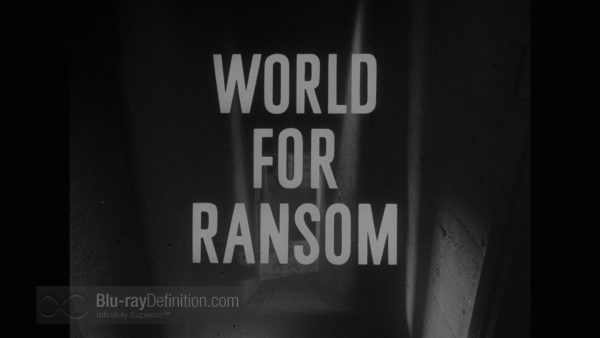 The opening soundtrack informs viewers that World for Ransom is set in the exotic Orient, in this case Singapore. Soldier of fortune, now private investigator Mike Callahan (Dan Duryea) is sidetracked by Johnny Chan (Clarence Lung) who is trying to find a safe haven for his ill-gotten rubber goods. Mike visits the office of crooked importer/exporter Julian March (Patric Knowles) and confronts this low-life who is cheating on his wife Frennessey (Marian Carr), a woman for whom Mike has carried a long-burning torch.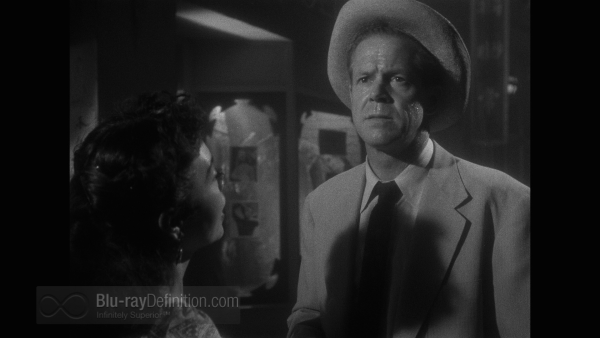 We soon discover that March is involved with international espionage leading to the kidnapping of a very important person, all engineered by master operator Alexis Pederas (Gene Lockhart). By way of diversion, Callahan visits his favorite watering hole, only to hook up with the local chanteuse, his heartthrob, Frennessey who implores Mike to investigate her husband.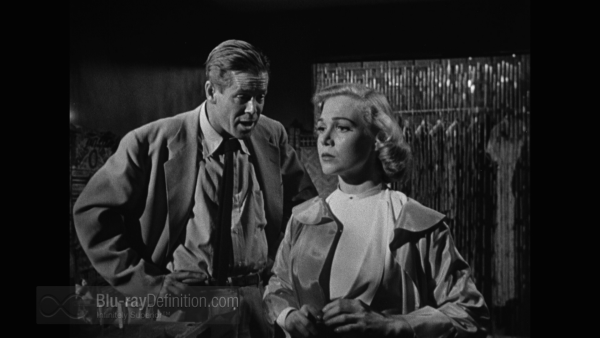 March, disguised as British Major Ian Bone (Reginald Denny) who has been diverted, kidnaps nuclear scientist Sean O'Connor (Arthur Shields) the only man on earth who can detonate a hydrogen bomb. Callahan becomes the rescue agent after he gets photographic evidence of the kidnapping from Lee Wong (Keye Luke).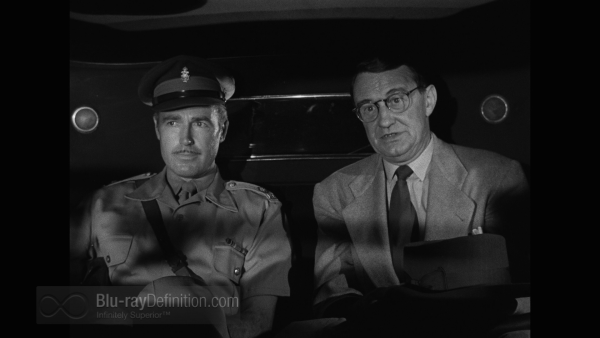 Once the scientist's abduction has been recognized, a major effort to seal the escape routes begins and Mike and Frennessey plan to extract Julian from his precarious situation. Callahan gets embroiled with the police, but bails out and goes after the real criminals. Local governor Sir Charles Coutts (Nigel Bruce) gets a $5 million ransom note from the sleazy Pederas to hand over the kidnapped scientist or he will sell O'Connor to the "other side." In the best film noir tradition, the combination of an oddball detective, his old flame, and a fairly predictable storyline bring a literal bang-bang ending to this gritty tale of love, deceit, and death.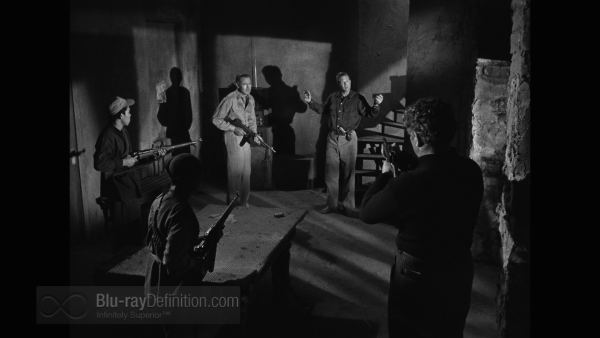 Director Aldrich does his best with this one, but he and his actors are done in by a lame script. Cutting corners and shot in ten days with a budget of less than $100,000, this film was a real case of "robbing Peter to pay Paul," as most of the sets and a number of the cast members were "borrowed" from Duryea's "China Smith/Captain China" television series.

Video Quality
[Rating:3/5]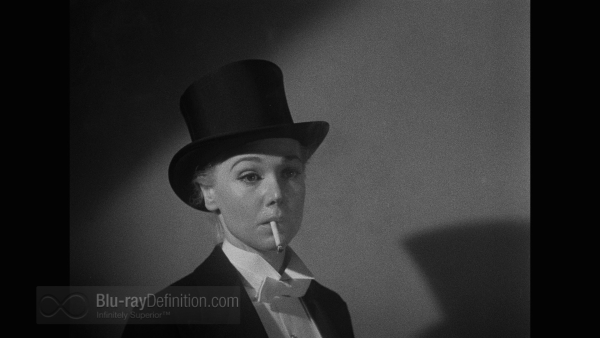 There is obvious edge enhancement and intermittent blurring and streaking. Remembering that this is a 60-year old film and, perhaps, the restoration crew did not have a great print to work with, the overall results are satisfactory.
Audio Quality
[Rating:3/5]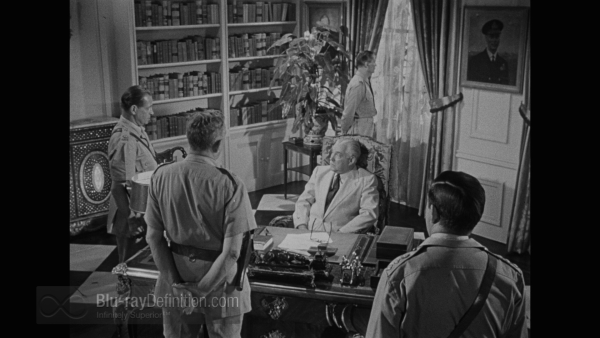 The DTS-HD Master Audio 1.0 soundtrack is quite boxy and the dialogue tends to be clear but a bit strident.
Supplemental Materials
[Rating:0/5]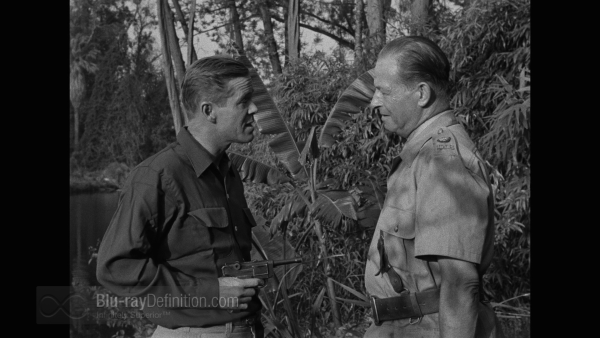 No extras are provided.
The Definitive Word
Overall:
[Rating:3/5]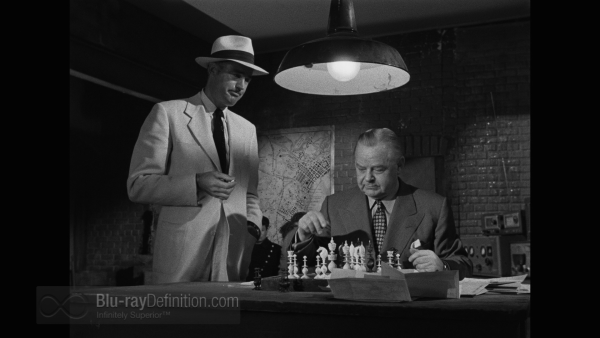 The 1950s ushered in a flood of Cold War films and World for Ransom vaguely resembles another Aldrich classic, Kiss Me Deadly but lacks the latter film's taut script, stronger cast, and more compelling plot. Film fans of this historical era, expecting a political thriller along the lines of The Manchurian Candidate or Seven Days in May will be largely disappointed with this rather lukewarm effort that never makes the threat of nuclear weapons seem palpable or frightening.
 Additional Screen Captures
[amazon-product]B00PUZK582[/amazon-product]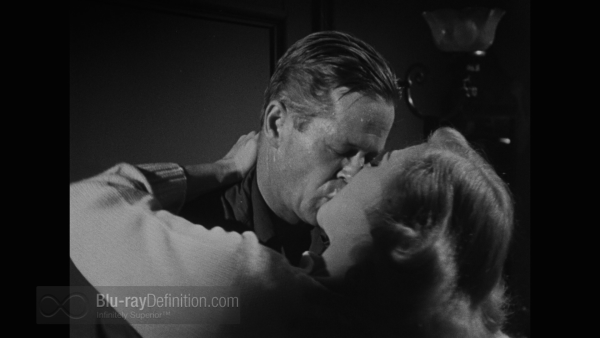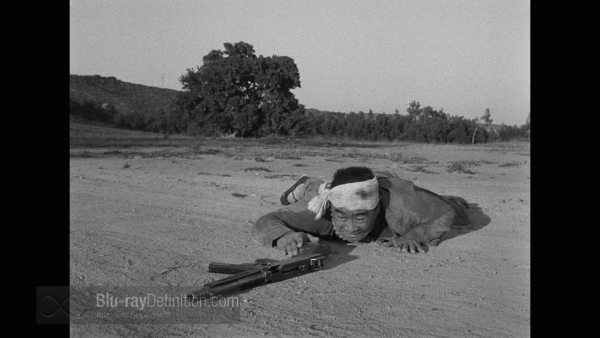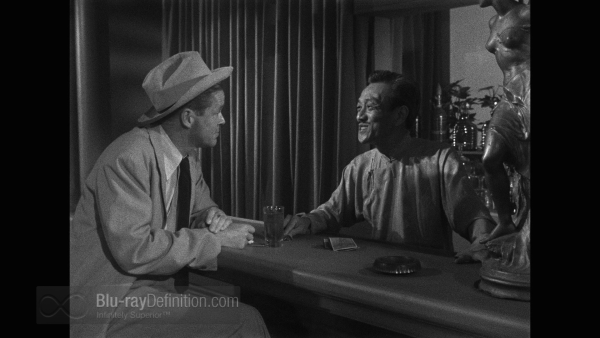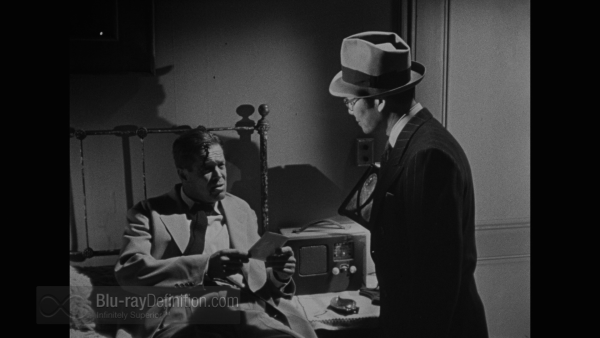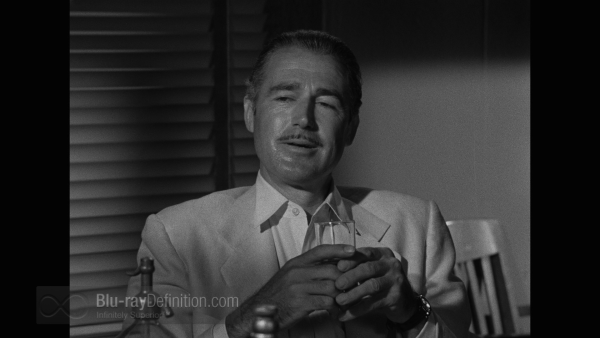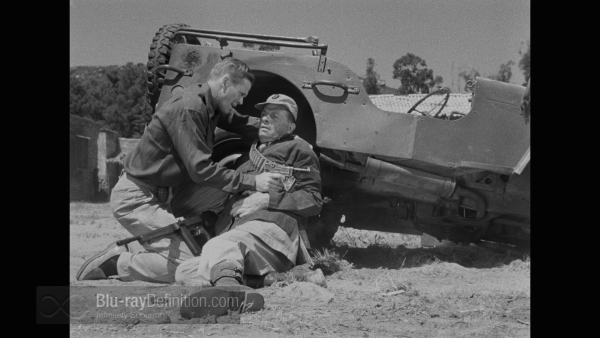 [amazon-product]B00PUZK582[/amazon-product]