– –

The Film
[Rating:4/5]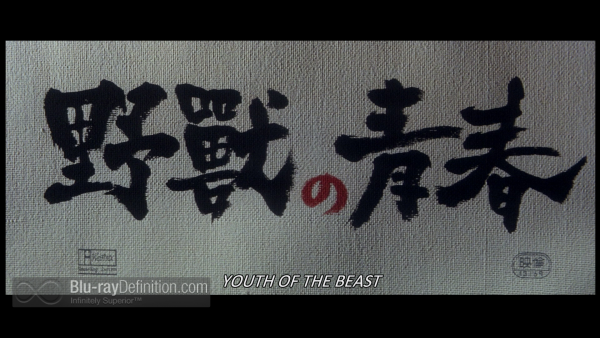 With 1963's Youth of the Beast (野獣の青春) Suzuki Seijun moved from being a simple assembly line filmmaker for Nikkatsu pushing out exploitative, pop-culture fodder to move tickets at the box office, to becoming a more assertive voice on the screen. Tapping into the energy and inventiveness of the New wave, he created a yakuza film that, although sticking close to the normal themes, was fresh in its visual approach and also quite brutal, honest, and hip. Youth of the Beast would be a sign of things to come from the future director of such Japanese new wave classic as Tokyo Drifter and Branded to Kill, right from its opening scene blend black-and-white and color elements, its odd, low camera angles, and jazzy soundtrack.
The story is straightforward, and one wonders how much of it was influenced by Kurosawa's Yojimbo in the plot device of an ex-cop (who can be seen as a ronin, of sorts), Mizuno 'Jo' Joji (played by Suzuki favorite, the puffy-cheeked Shishido Jô) who inserts himself between two warring yakuza factions, pitting them against each other, in order to find out who killed his former partner and made it look like a murder-suicide.
What really stirs the pot, so to speak, are the eccentricities of Suzuki's film, very radical for 1963. For instance, the gay brother of the boss who slices up women with a razor blade if they dare mention his mother was whore after the war. The boss himself who has a fetish for cats, and Jo's partner in the gang who goes crazy over guns, but is apparently still a virgin.
Suzuki uses the medium to great effect to take us into the almost graphic novel-like world of Youth of the Beast, making it a hip and absurd journey through a violent criminal underworld. He uses the wild rhythms of jazz alternated with absolute silence as Jo and a group of gangsters talk in a sound-proofed room with two-way mirrors, behind them a beautiful feather dancer with pasties in the main hall doing her routine. In a particularly brutal scene, a pink haze hovers as a sadistic pimp brutally whips a junkie prostitute before the two have passionate sex in the sand.
You'll probably have to look to Suzuki's later works to find a more inventive and enjoyable yakuza film than Youth of the Beast.
Video Quality
[Rating:4/5]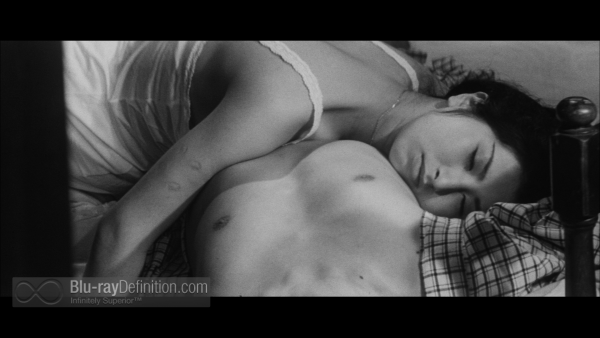 The AVC/MPEG-4 1080p encodement to Blu-ray is colorful and has a natural grain structure with generally good detail and contrast, and little source damage. It does tend to drift as far as crispness and level of graininess, however, allowing the image to flatten just a tad and film softness to become just a little more prominent. Generally speaking, however, Youth of the Beast looks rather good in this Blu-ray edition.
Audio Quality
[Rating:3/5]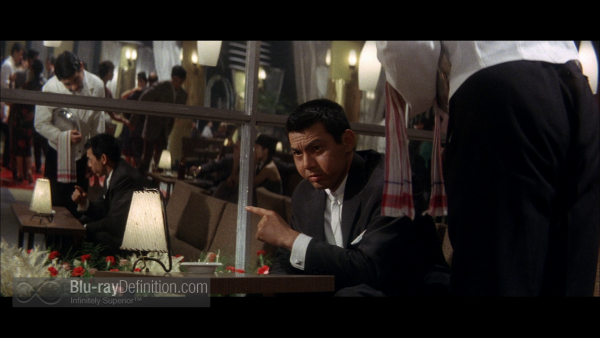 The original Japanese-language monaural soundtrack is included in LPCM 2.0 (48kHz/24-bit). The original recording is just hint scratchy in sound and limited in range but this track provides it with the least amount of noise and has relatively clear dialogue. The jazz soundtrack also comes through with good punch.
Supplemental Materials
[Rating:2.5/5]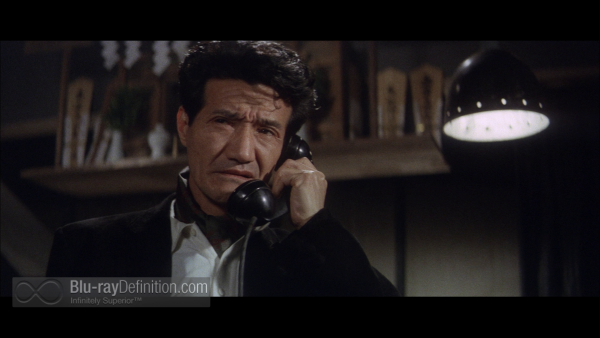 Tony Rayns on Youth of the Beast (1.78:1; 1080p/24; 00:26:03)
Theatrical Trailer (2.35:1; 1080p/24; 00:04:16
Booklet: Essay, "Seijun and the System" by FREDERICK VEITH and PHIL KAFFEN (2014) (Frederick Veith is a critic and scholar of Japanese film, currently residing in New York. Phil Kaffen teaches courses on film, literature, philosophy, and mass culture in Japan at New York University.)
The Definitive Word
Overall:
[Rating:3.5/5]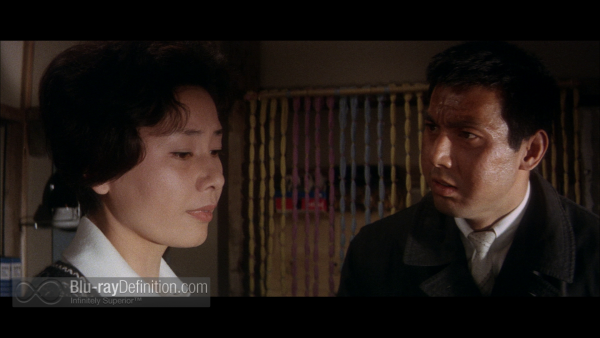 As a first assertion of artistic voice, Youth of the Beast was an incredible statement from Suzuki Seijun. The film is shocking, over-the-top, cool, brutal and visually exciting. This Masters of Cinema release to Blu-ray isn't perfect, but it looks very good nonetheless.
Additional Screen Captures
[amazon-product region="uk" tracking_id="bluraydefinit-21″]B00MUVK32W[/amazon-product]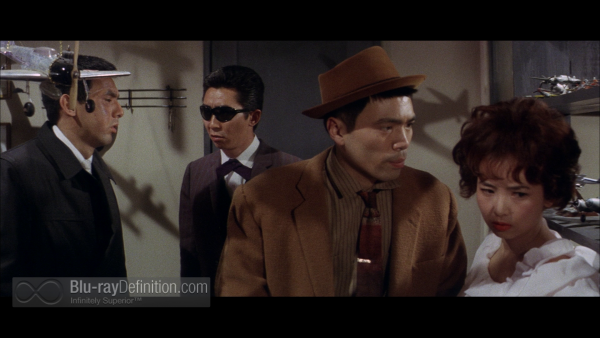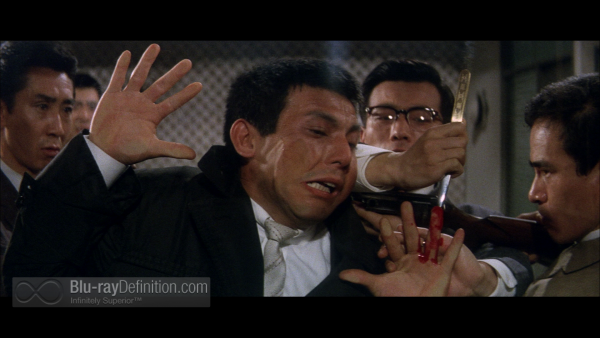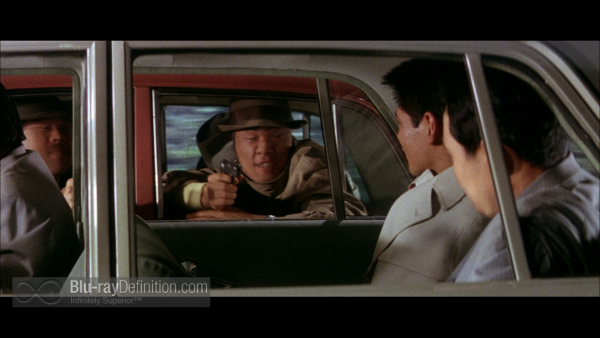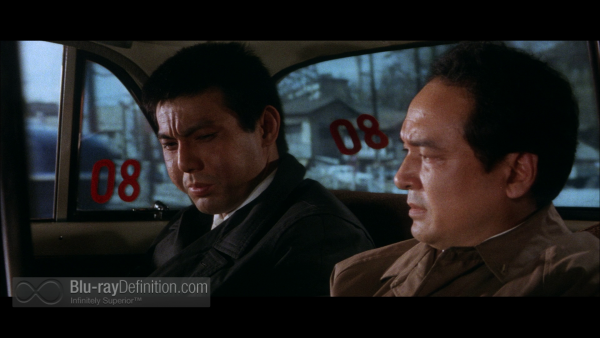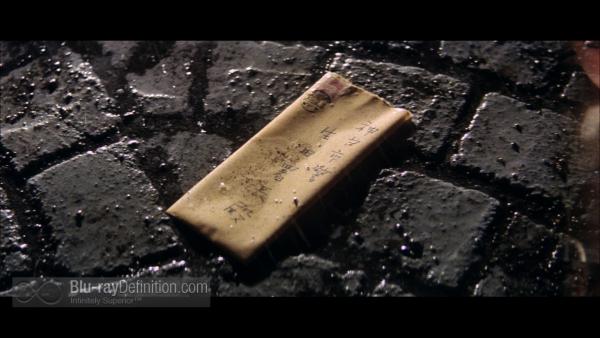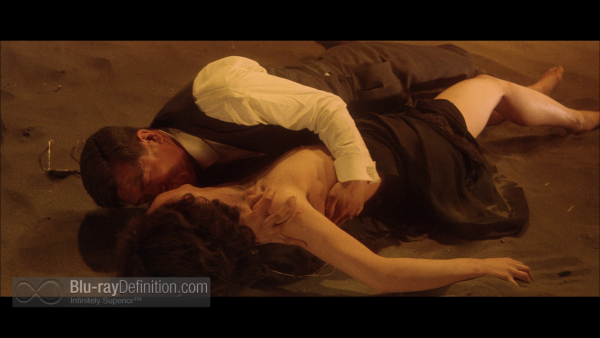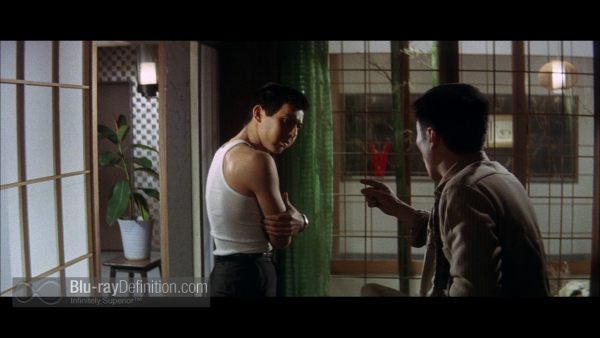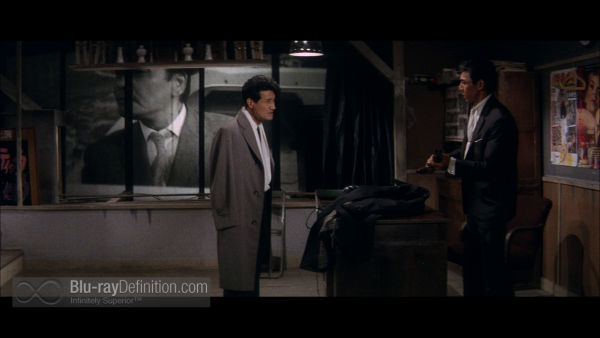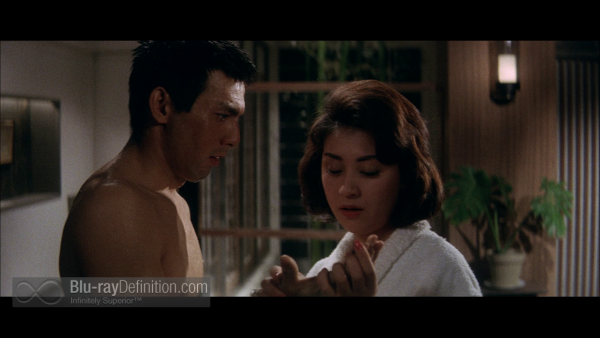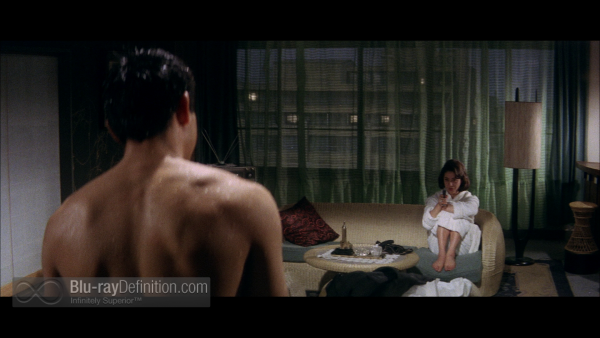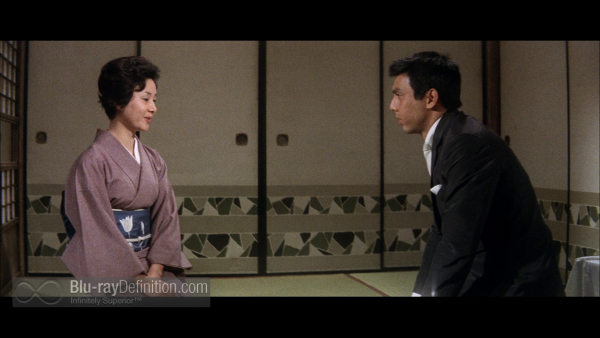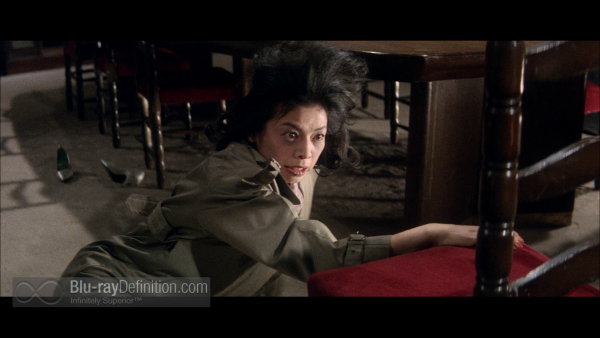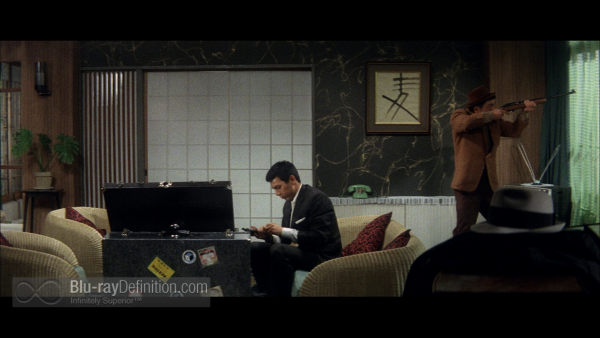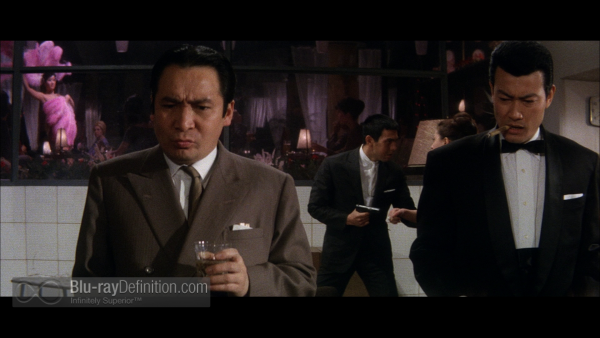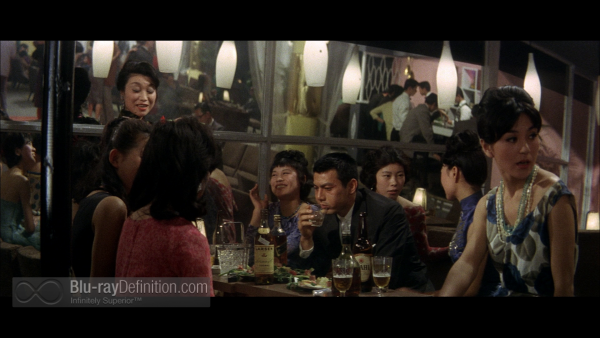 [amazon-product region="uk" tracking_id="bluraydefinit-21″]B00MUVK32W[/amazon-product]