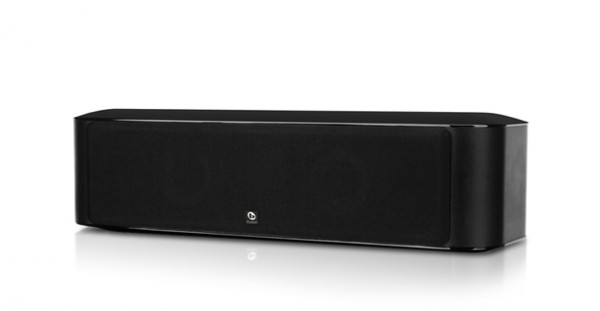 Boston Acoustics M Series Surround Speaker System
When selecting speakers for a home theater surround system, beginners will often opt for the HTIB (home theater in a box) approach. HTIB is the easiest choice, is often bargain-priced, and assures buyers that the speakers were designed to mate with each other. However, such systems are often stepchildren of companies whose principal expertise is in video displays or audio components rather than speakers. Consequently, these HTIB systems are often compromise essential performance areas such as dynamic range, reproduction of the full frequency range or power handling.  A more challenging option is to select individual speakers or pairs of speakers for each of the critical locations, front, center, surround and low frequency effects.  This is not only a more costly route but requires knowledge of the capabilities of your existing electronics the acoustic properties of your home theater room. Enter Boston Acoustics, a company that has been designing and building top-drawer loudspeakers for more than three decades. BA's newest offering in home theater is the M Series with three floor standers and a bookshelf model that can be combined with a common set of surround, center, and subwoofer speakers.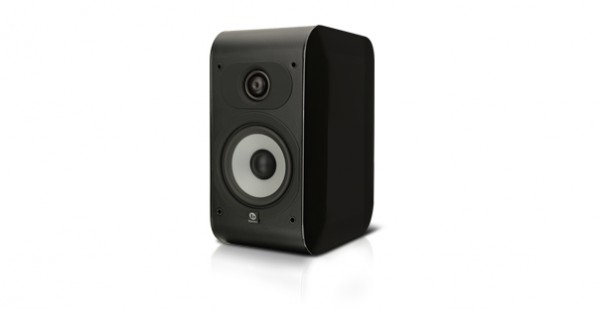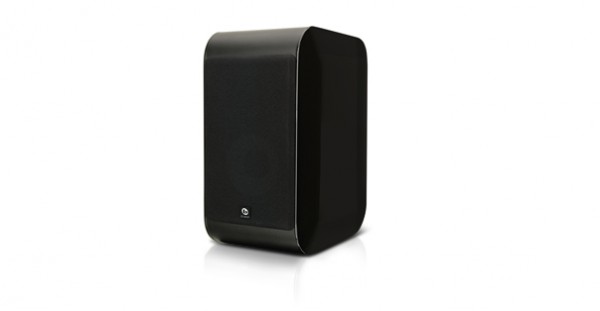 Home Theater in Several Boxes
My Fedex guy must have been muttering under his breath when he dropped off not one, but six boxes ranging in weight from fairly light to downright hefty. Breaking open each carton revealed a pair of M 25 bookshelf front speakers, an M Center Channel, an M Subwoofer, and a pair of M Surrounds.  Each speaker is dressed in glossy piano black with the fronts and surrounds capped in a black leatherette finish. The M 25s are rear-ported and have a 1" EWB (Extended Wide Bandwidth) dome tweeter and a 5.25 polypropylene mid/bass driver. The M Surrounds are top-ported with rear mounting lugs and have a 2.5" BMR (Balanced Mode Radiator) flat panel tweeter and a 3.5" polypropylene mid/bass driver. The M Center shares this tweeter with the Surrounds and has two 4.5" polypropylene cones for mid/bass frequencies. The M Subwoofer is the most complex unit, being powered by a built-in 500-watt amplifier, and adjustable for level, phase, and crossover frequency using rear panel controls. The M Sub's back panel also has a heat sink for the amplifier, LFE input (for use with most surround processors or A/V receivers), RCA inputs for blending right and left channels (for processors or receivers that lack an LFE output), and a LED indicating power status (blue/on, red/off). The sub can also be set up for constant-on operation or auto-on only when a signal is present.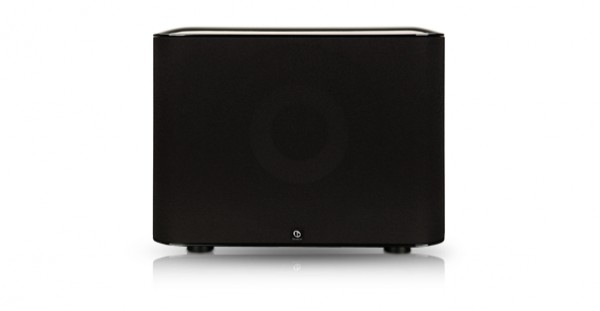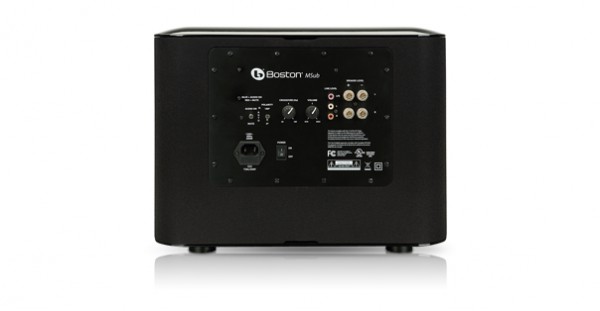 Getting the Speakers to Speak
Setting up a surround system requires both patience and perseverance since you are dealing with six speakers rather than two.  Fortunately, my Lexicon MC-12 HD.Eq surround processor has a set of four position microphones and a signal generator that automatically completes the entire process of optimal balance, equalization, and volume levels in about 20 minutes. My trusty Pass X5 multichannel amplifier provided the power and an Oppo BDP-95 doled out the audio and video sources.
Given the rather small size of the M 25s, I found that the subwoofer needed considerable dialing down from manual's suggested default of 11 o'clock to avoid calling unwanted attention to itself.  In my 18' x 14' listening room, I wound up with the front and center channels about 12 feet from the listening position, with surrounds 6 feet away, and subwoofer comfortably away from the corner and 9 feet from my seat.
Break-in time is an important consideration for dynamic loudspeakers and by the time that I sat down for serious listening, about 100 hours of films and audio discs had passed through the BA system.  Starting with a bunch of BD movies, I dropped The Fifth Element into the tray, listening for the visceral LFEs that open the soundtrack. The M Subwoofer was up to the task and my room resonated with those subterranean sounds with absolutely no evidence of strain.  Dialogue projection is the most important criterion for a center channel since this is where most cinematic speech occurs. Again, sampling a number of dialogue-driven films like A Late Quartet, I got a good sense of vocal timbre without midrange artifacts like excessive sibilance or chestiness.
Of course, singing is my passion, and, thankfully, the Norwegian label 2L has issued a growing line of music-only BDs in DTS-HD Master Audio 5.1 sound (192kHz/24-bit). I went to one of my favorites, Kind, performed by the superb Ensemble 96. This disc opens with a folksong, Sov, Sov, Liten Gut (Sleep, Sleep, Little Boy), and I swear I could hear each of the twenty-four voices coming through the reverberation of Norway's Uranienborg Church. Unable to get too much of a good thing, I finished matters up with another 2L beauty, the Hoff Ensemble's Quiet Winter Night, a nice collection of jazzy, folksy tunes with terrific capture of solo voices.
What does $3300 get you?
Given the current state of the economy, the price tag for this M system is far from chump change. However, you get the same tweeter and mid/bass driver that some of the costlier M Series brethren possess but at one half to one fourth of their price. You also get an extremely articulate center channel, and subwoofer capable of plumbing the depths of the most bass-laden soundtracks out there.  Even more importantly, these speakers have seamless sonic integration (with some needed adjustment of the subwoofer) that is critical for multi-channel listening.  Fit and finish is superb from their gorgeous exteriors to their back panels with deluxe binding posts. With their modest size, speaker placement will not be an issue in most home theaters, enhancing their spouse appeal, although they really deserve to be seen.  But I have saved the best for last.  Boston Acoustics engaged the design talents of German speaker expert Karl Heinz Fink and the creative genius of Marantz's legendary audio designer, Ken Ishiwata, in the conceptualization of the M Series.  If this duo cannot deliver great sounding speakers (and, in the M Series they sure do), no one can.
The Good
Ease of installation and set up
Superb sonic matching of the speakers
Can be driven by medium power amplifiers
Excellent reproduction of recorded dynamics and frequency range
Gorgeous fit and finish
The Bad
Price point will be a deterrent for a number of buyers
Subwoofer is a bit potent for the smaller M 25 front speakers
The Scorecard:
Design/Ergonomics:
[Rating:4.5/5]
Performance:
[Rating:4.5/5]
Value:
[Rating:3.5/5]
Overall:
[Rating:4/5]
The Definitive Word
The HTIB world is already crowded with entries from nearly all of the major A/V manufacturers. Boston Acoustics enjoys a distinct advantage of being primarily a loudspeaker company. The M Series has been the beneficiary of BA's long legacy and bears testimony to the fact that good things can come in small packages. After living with these little fellows for nearly two months, and enduring the tedious but essential break-in process, I was rewarded with surprisingly big sound belying their modest size.  Driven with the proper electronics, prospective buyers will be rewarded with well-balanced, spacious sonics that cover the audible spectrum without obvious peaks or troughs.  These speakers are not fatiguing, an important consideration when treating your ears to a two-hour film. Yes, the M Series system is a bit on the expensive side but if you begin with the M 25s, their smallest front channels, you get a huge taste of what this series is all about at a fraction of the entry fee.
Specifications :
M 25 Front Channels (2)
Nominal Impedance                     Compatible with 8 ohm outputs
Crossover Frequency                   3000Hz
Woofers                                     5 1/4″ woofer
High-Frequency Driver                 1″ (2.5 cm) EWB dome
Recommended Amplifier Power   50 – 200 watts
Sensitivity                                  1 watt (2.83v) at 1m)  86 dB
Dimensions                                12.4 x 6.9 x10.2 inches (H x W x D)
Weight                                      14.7 pounds
Frequency Response                  62Hz – 30KHz (+- 3dB)
M Surround Channels (2)
Nominal Impedance                     Compatible with 8 ohm outputs
Crossover Frequency                  700 Hz
Woofers                                     3.5″ woofer
High-Frequency Driver                 2.5″ BMR Flat Panel
Recommended Amplifier Power    50 – 150 watts
Sensitivity                                   1 watt (2.83v) at 1m) 86 dB
Dimensions                                  9.5 by 6.6 by 4.4 inches (H x W x D)
Weight                                        5.5 pounds
Frequency Response                     95Hz – 22KHz (+- 3dB)
M Center Channel (1)
Nominal Impedance                      Compatible with 8 ohm outputs
Crossover Frequency                    700 Hz
Woofers                                      2 x 4.5″ woofer
High-Frequency Driver                  2.5″ BMR Flat Panel
Recommended Amplifier Power     50 – 200 watts
Sensitivity                                     (1 watt (2.83v) at 1m) 87 dB
Dimensions                                   6.1 x 21.6 x 7.1 inches (H x W x D)
Weight                                          15.9 pounds
Frequency Response                      68 Hz – 22KHz (+- 3dB)
M Subwoofer (1)
Nominal Impedance                        N/A
Crossover Frequency                     40Hz – 180 Hz (Variable)
Woofers                                        10″ cone
Passive Radiator                             8″ passive cone (2)
High-Frequency Driver                   2.5″ BMR Flat Panel
Recommended Amplifier Power      500 watts
Sensitivity                                     (1 watt (2.83v) at 1m) N/A
Dimensions                                    13 x 16.8 x 15.4 inches (H x W x D)
Weight                                          51.8 pounds
Frequency Response                       23Hz – 150Hz (+- 3dB)
More Information:
Boston Acoustics M Series Surround Systems Speakers (Prices: M 25 ($399 each), M Surround ($700 pair), M Center ($599), M Subwoofer ($1199)
 –