– –

The Film
[Rating:3/5]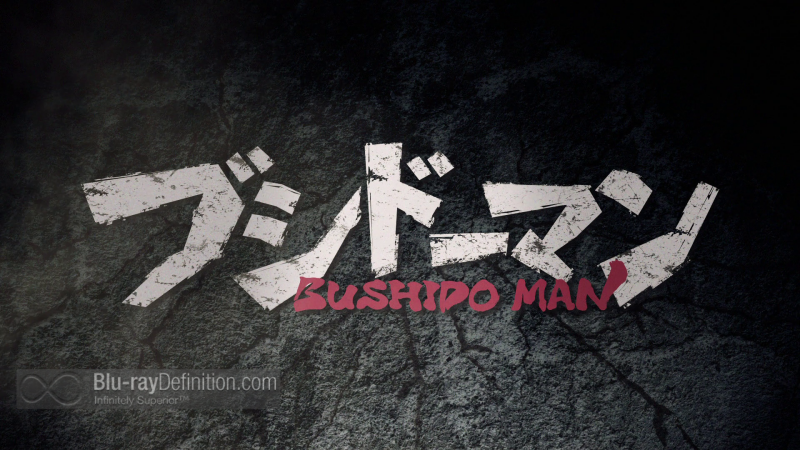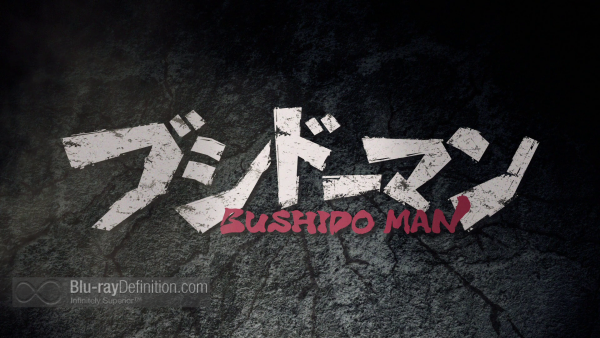 A martial arts exploitation film from Monster Killer director Tsujimoto Takanori, Bushido Man: Seven Deadly Battles goes off in unexpected directions like only the Japanese can do, but the overriding sense of the film always remains humor and a dedication to fantastically choreographed fight sequences. From the opening act, Tsujimoto, working from his own screenplay, throws us for a loop as he sets up what appears to be a traditional Japanese martial arts film based around Toramaru (Koga Mitsuki), a mixed martial arts specialist who has wondered the land to hone his craft and now returned to his sensei in order to recount the tales of his deeds. However, we soon realize, this is no historical tale as we see Toramaru wandering through the streets of a very modern Japan. As his tales unfold (he's been going about taking on various masters of specific martial arts specialties to acquire their secret scrolls and bring them back to his master), we're treated to Toramaru feasting on various foods so he can learn the ways of his adversaries beforehand and we're treated to some increasingly elaborate fight sequences. Two in particular stand out, when Toramaru takes on the blind swordsman Muso (Tsujimoto Kazuki) in classic reference to martial arts exploitation legends, and, in an unexpected sci-fi twist, a battle with a yakuza blade master in alternate dystopian version of Yokohama that is like something out of a Mad Max movie. But the real surprise twists and over-the-top action doesn't start until the grand finale when Bushido Man suddenly turns into a Japanese exploitation horror flick not unlike something you might see in Mutant Girls Squad, complete with wristband guns that fire whenever you punch and severed arms used and nunchucks.
Video Quality
[Rating:3.5/5]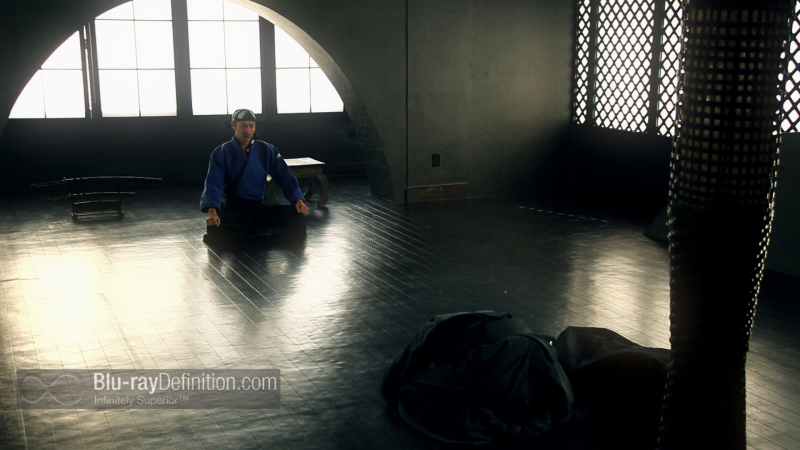 Bushido Man arrives in what is an average but passable HD presentation encoded in AVC at 1080p on Blu-ray from Shout! Factory. Color reproduction isn't always the most natural, at times having an oversaturated look, blacks tend to crush a bit, there's softness in the overall presentation, and one can spot some mild digital issues such as noise and posterization.
Audio Quality
[Rating:3.5/5]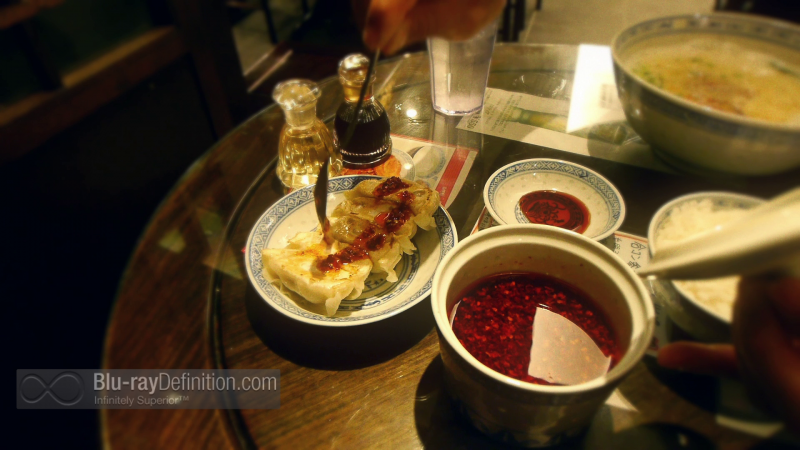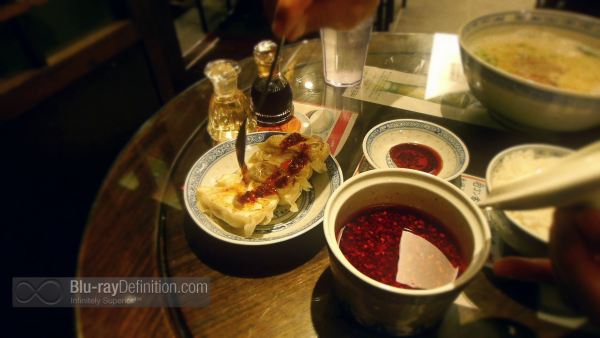 The original Japanese-language soundtrack is provided only in LPCM 2.0 (48kHz/24-bit) stereo, although an English dub is also included in DTS-HD Master Audio 2.0 (48kHz/24-bit) and DTS-HD Master Audio 5.1 (48kHz/24-bit). The Japanese track is superior to the cheesy English dub and its stereo mix is more than adequate, although a 5.1 mix would have been appreciated, but not deal breaker given the middling sound of the English 5.1.
Supplemental Materials
[Rating:0.5/5]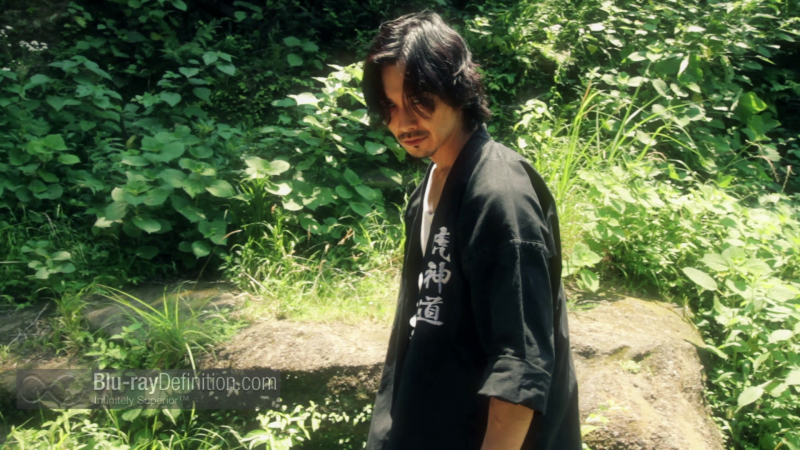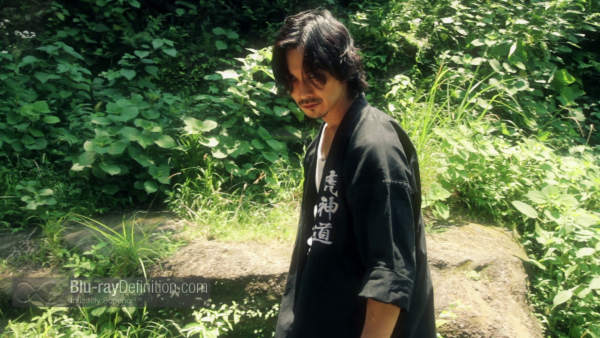 Making Bushido Man: From the Fantasia Film Festival (1.78:1; 1080i/60; 00:11:17) – This "making of" basically consists candid personal video footage of star Koga Mitsuki at Fantasia.
The Definitive Word
Overall:
[Rating:3/5]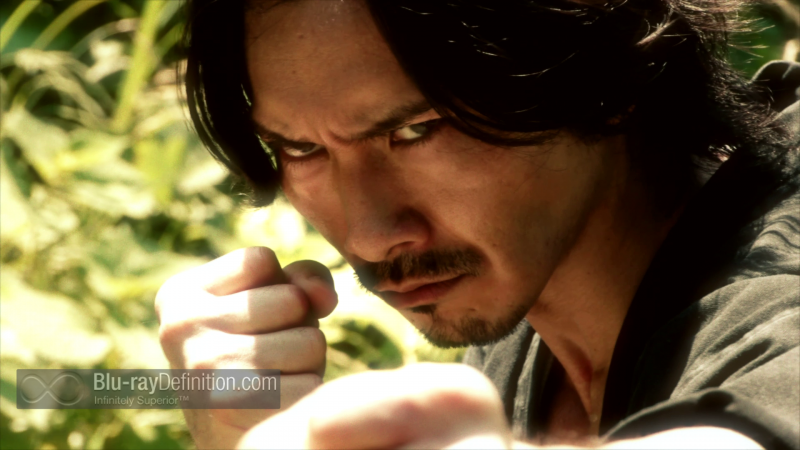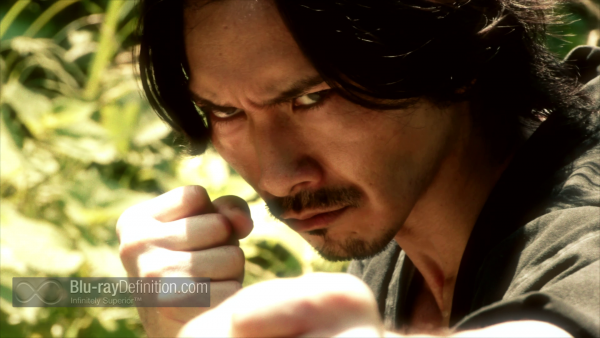 You'll want to sit back and let your mind take in the the fast-paced choreography, slapstick humor, and outright insanity that is Bushido Man: Seven Deadly Battles. It's film that that never stops to take itself seriously and offers up good bit of escapist entertainment.
Additional Screen Captures
[amazon-product]B00ITAQ11U[/amazon-product]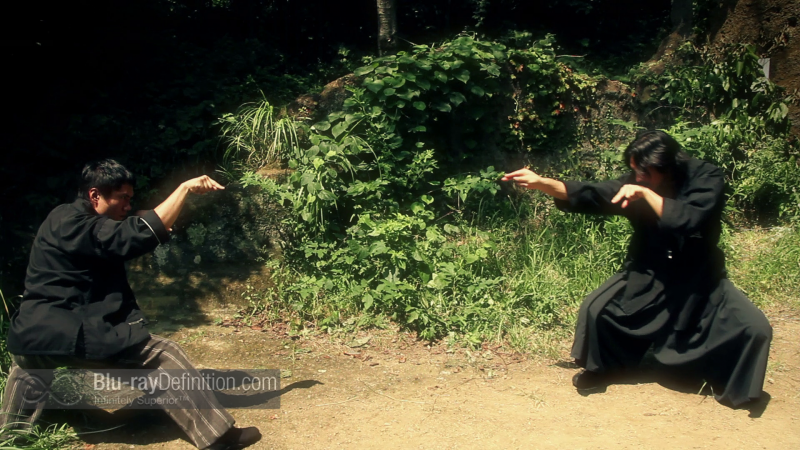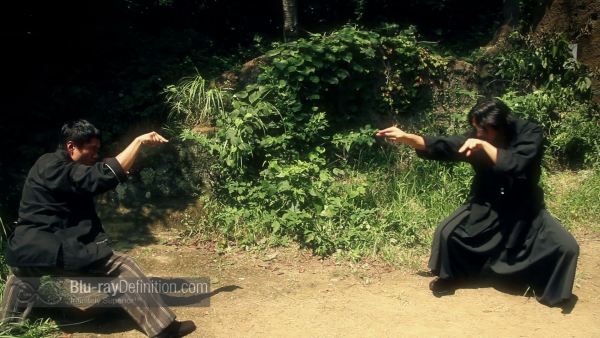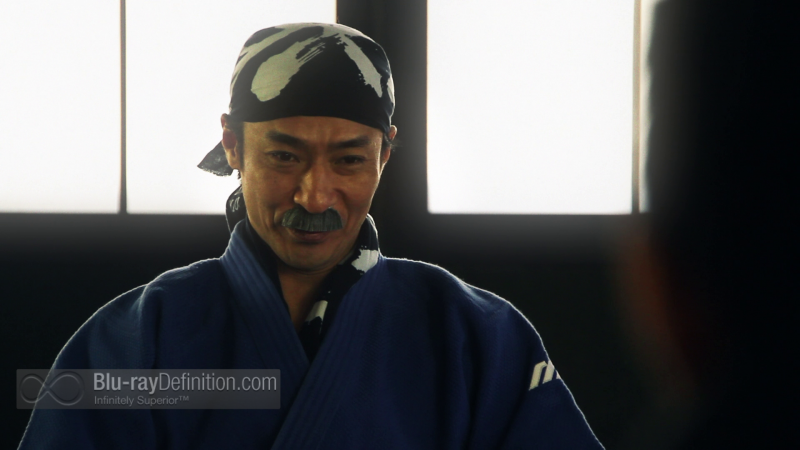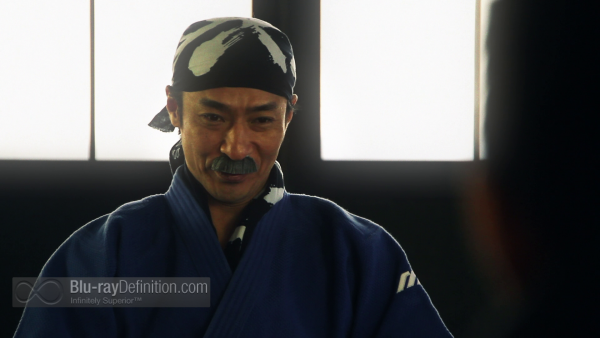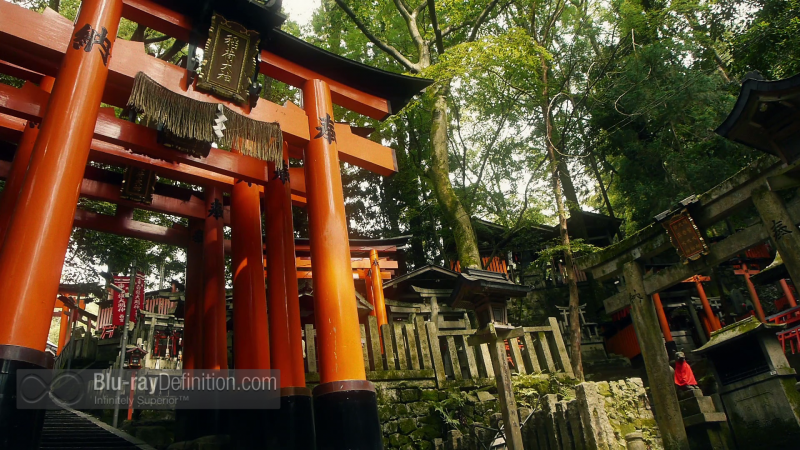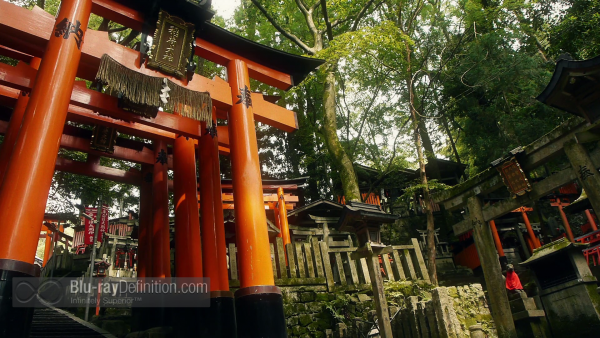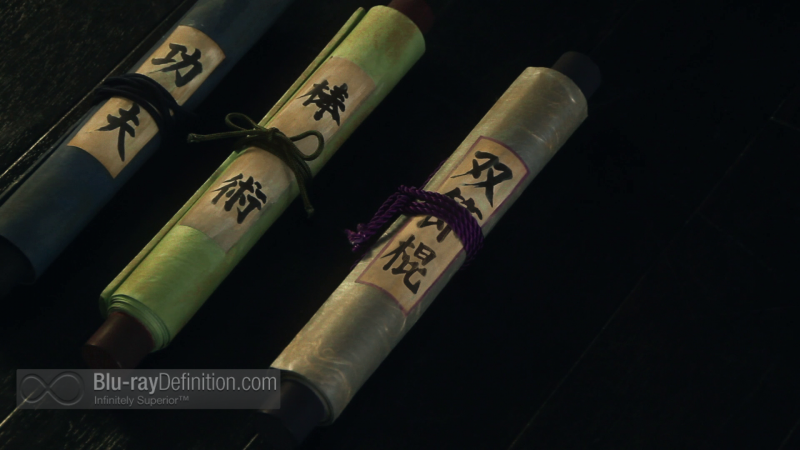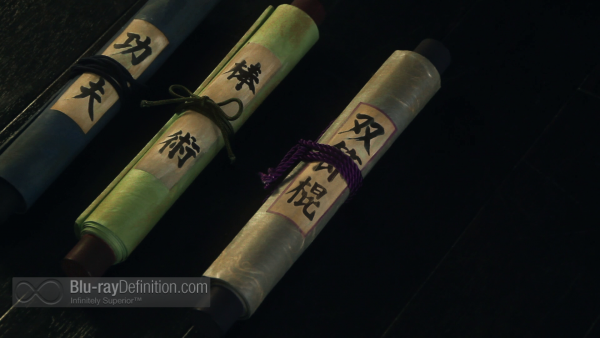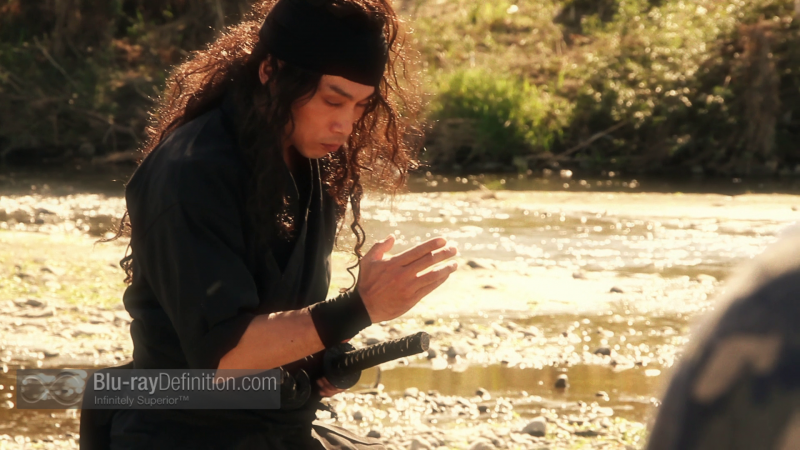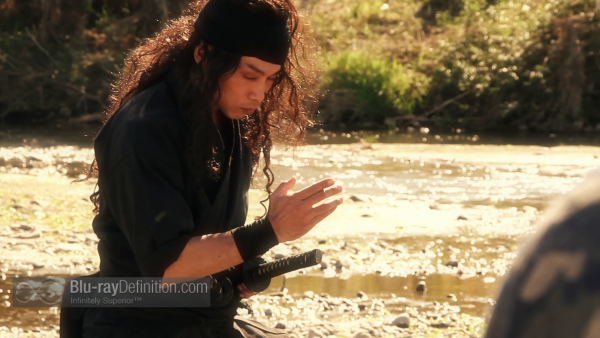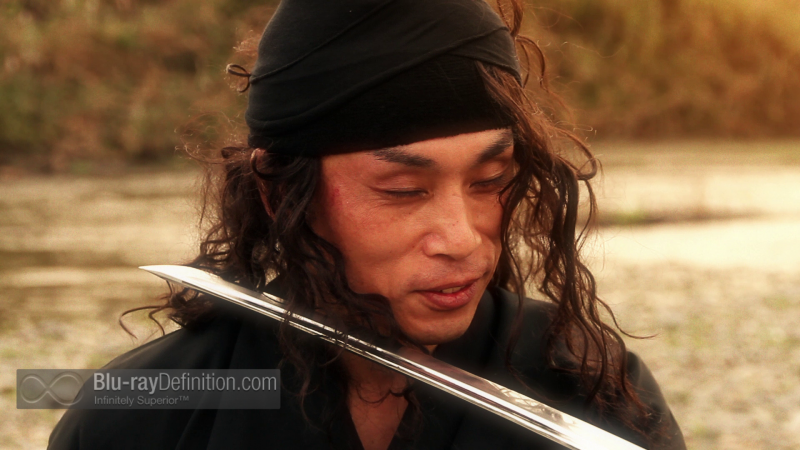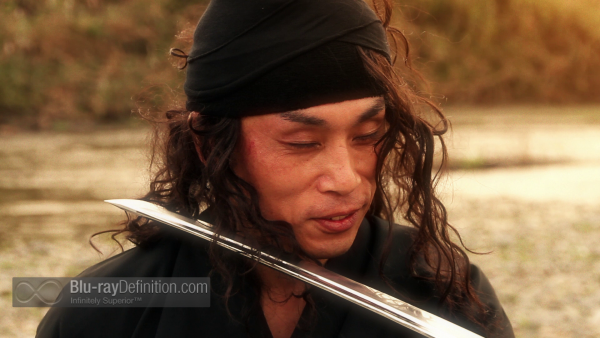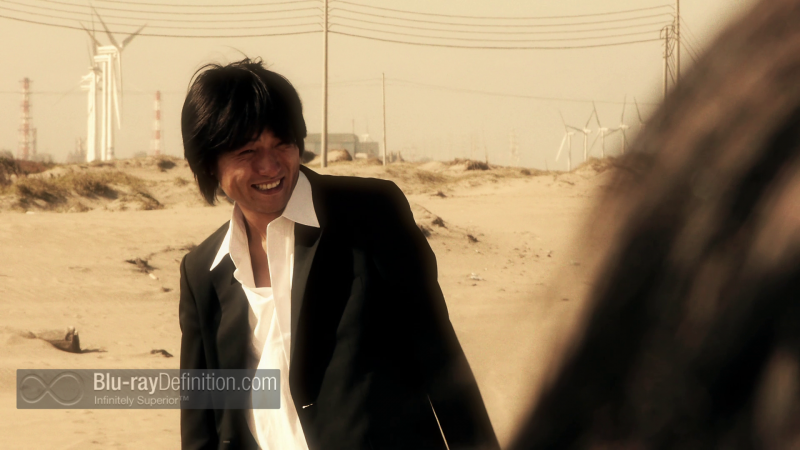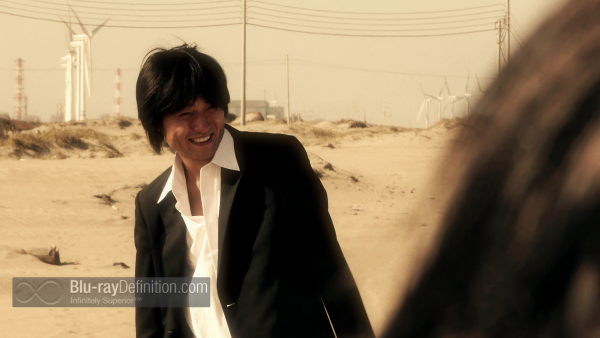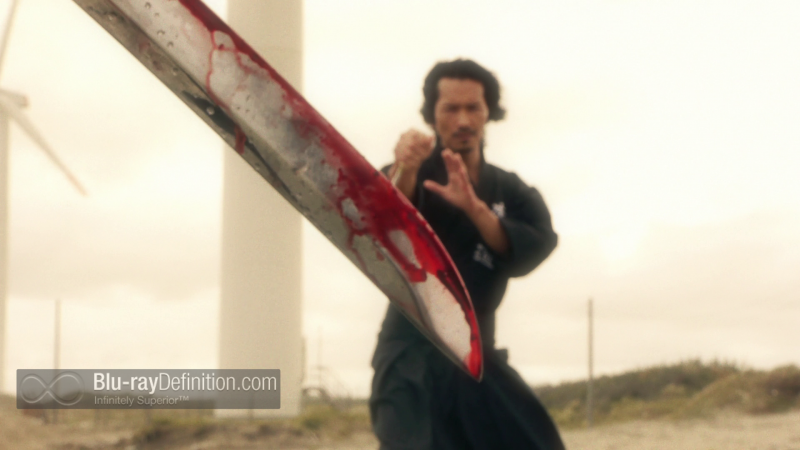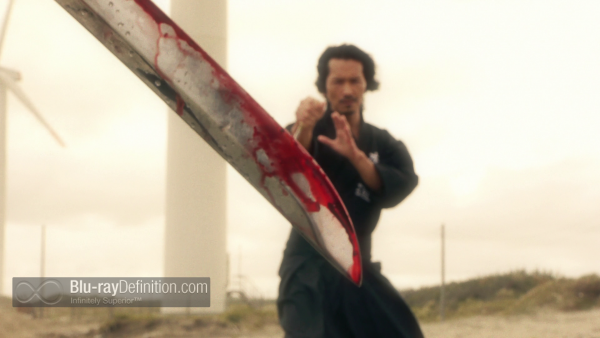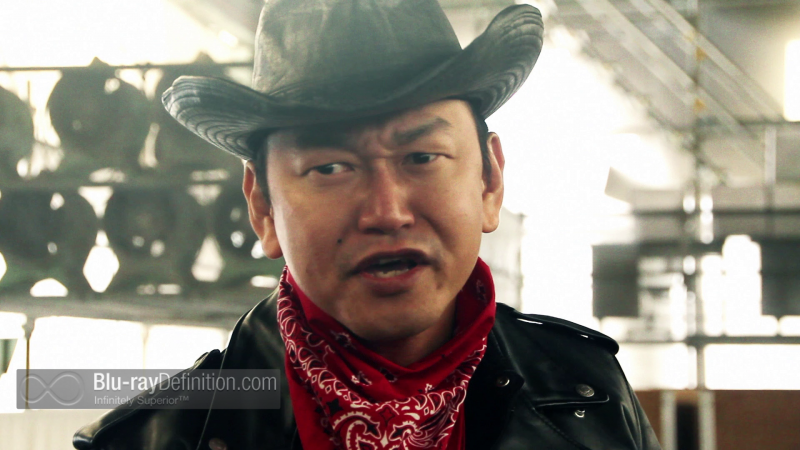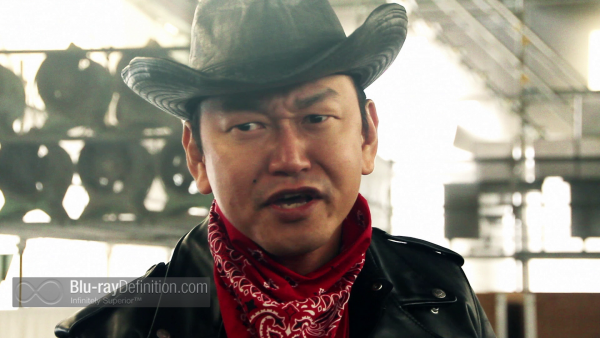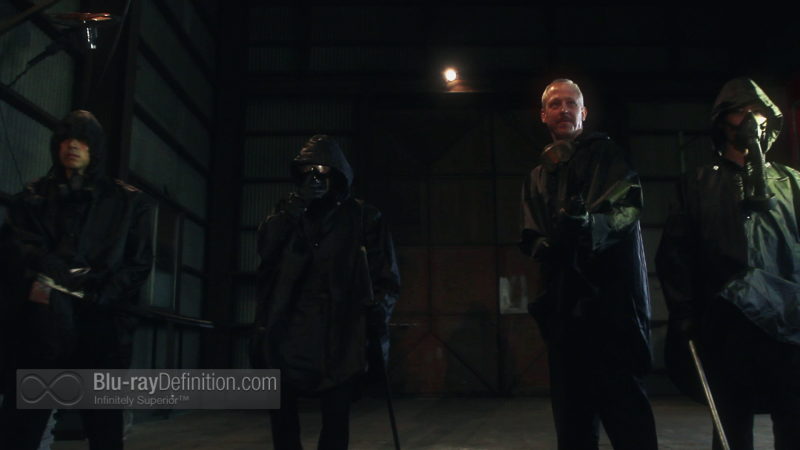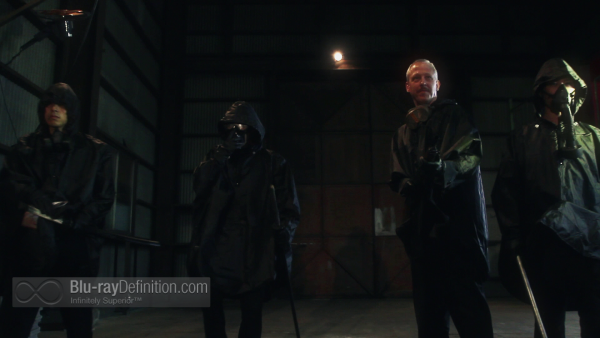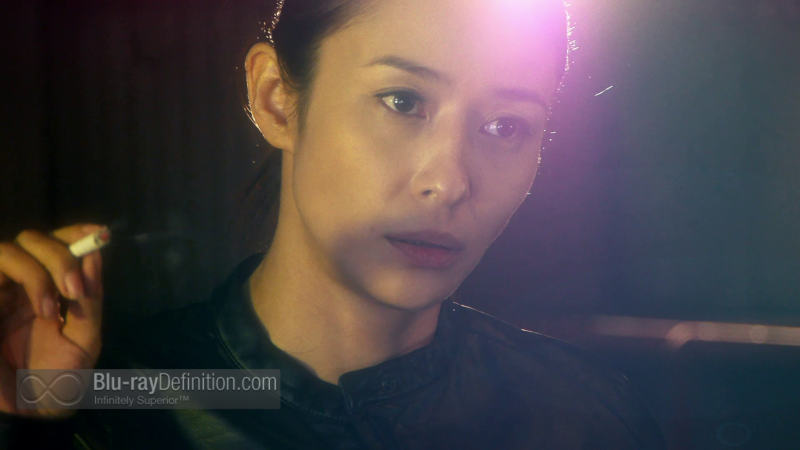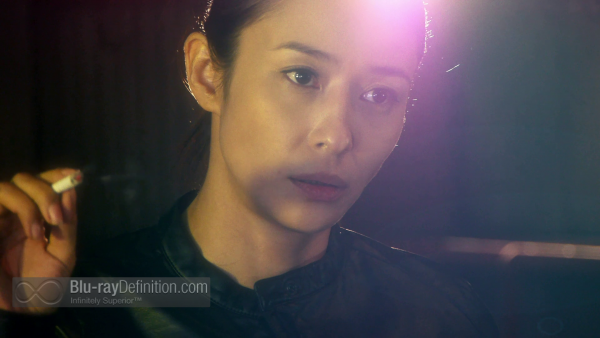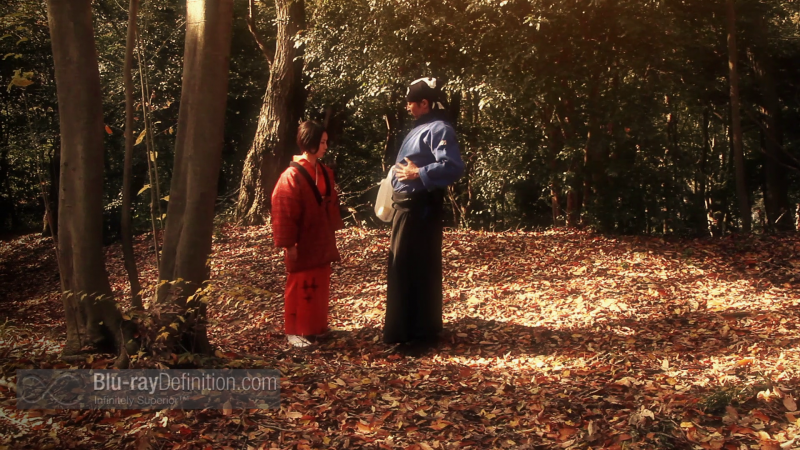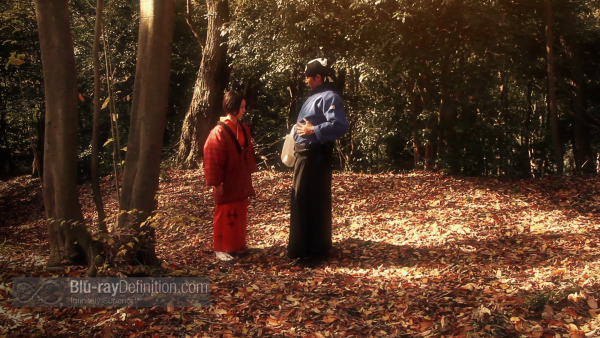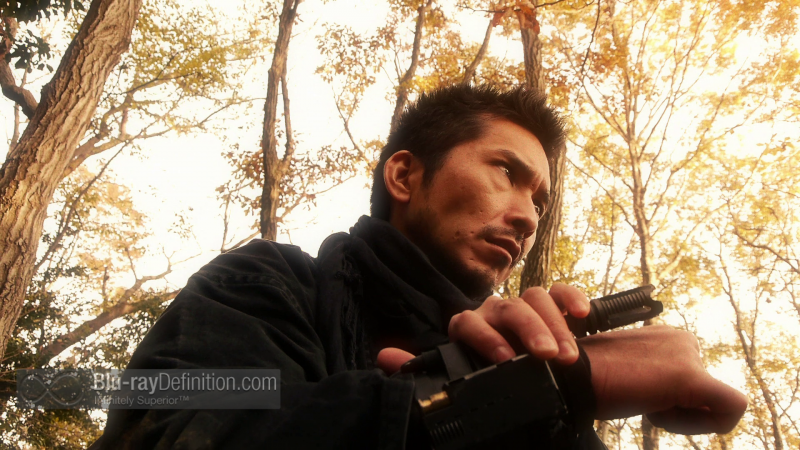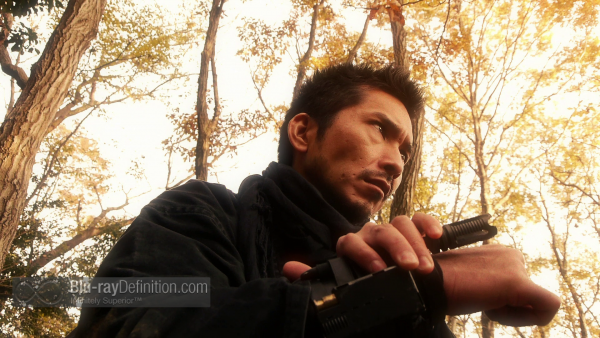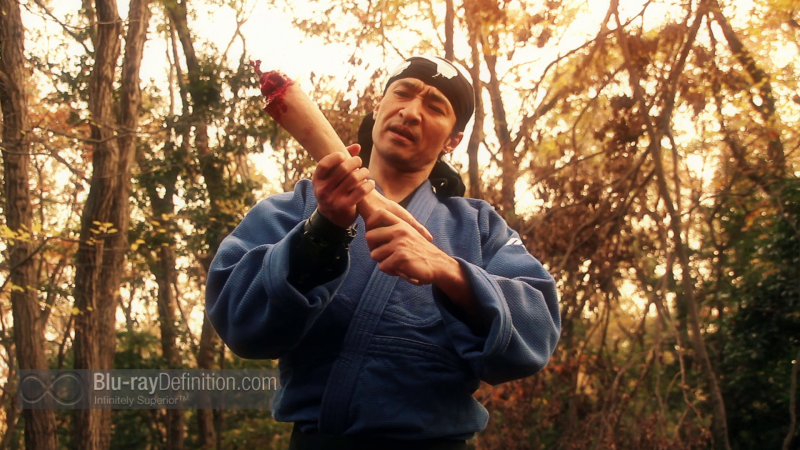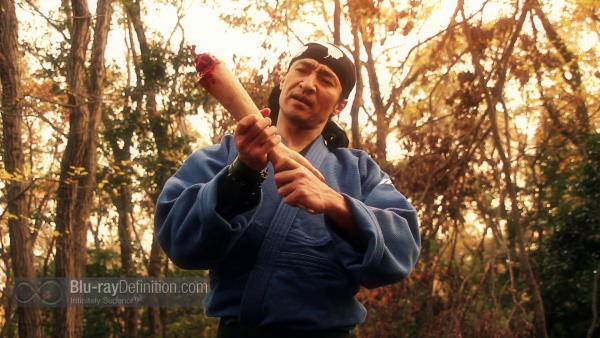 [amazon-product]B00ITAQ11U[/amazon-product]