At last night's CES Unveiled, which serves as the official start to the Consumer Electronics Show for members of the press, most of the buzz on the floor and from the CEA went to the latest crop of 3D displays and playback devices coming to the market in 2010. With the Blu-ray Disc Association having just standardized their format for delivering 3D content in 1080p from Blu-ray players, this will be one of the important consumer segments to watch in 2010 as killer apps like James Cameron's Avatar ready to make their way to the home video market.
Among manufacturers showing off their products on the floor last night, were Mitsubishi, who have been making 3-D capable televisions for a few years already and recently announced a new adapter to make their 3-D rear projection displays compatible with the new 3-D Blu-ray standard, and chip manufacturer Sensio.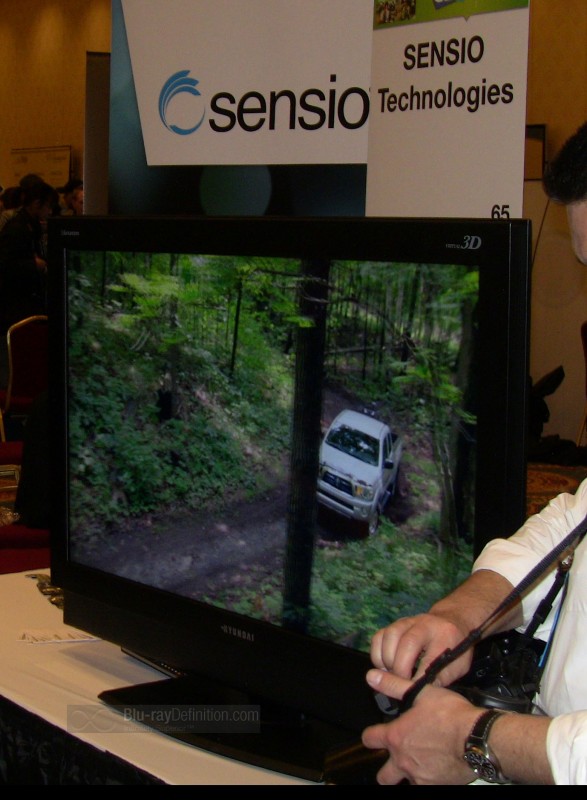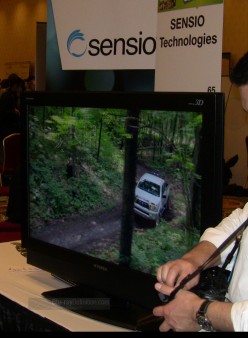 Sensio was showing off 3-D streaming from a Sony Playstation 3's hard drive on a Hyundai manufactured HD display, but the PR representative said the company will also have an actual Blu-ray demo disc on display to show 3-D content playing back from a Blu-ray Disc at their CES booth.
Stay tuned to TheaterByte for more 3D and Blu-ray Disc updates from the 2010 CES show floor.