– –
The Film
[Rating:3.5/5]
Horton Foote's Convicts comes to the Blu-ray format courtesy of Olive Films. It stars Robert Duvall, Lukas Haas, and James Earl Jones. The year is 1902 and the film takes place in Texas but for a minute there I thought it took place in Louisiana due to the accents and all. It may have been on the border, but I digress. Horace Robedeaux (Haas) is the young 13-year land hand in the employment of Soll Gautier (Duvall). Sol own s a large plantation and has many convicts at his disposal that tend to it. James Earl Jones is Ben Johnson and is one of Soll's most trusted land hands and looks after the convicts that look after the land.
Horace is in a bit of despair. He's been working for Soll for six months trying to save up money to buy a tombstone for his father's grave. The problem is that Soll hasn't paid him anything at all in those six months. Soll is a crass older man who seems to be losing his wits about him. He repeats himself constantly and his short-term memory fails him at every turn. One moment he is completely lucid and then he forgets who is standing before him the next. It looks as if senility and mental illness have caught up to him.
Convicts is one of those films that slipped under my radar. Horton Foote who also wrote the screenplay for To Kill A Mockingbird back in 1962 wrote it. Convicts is based on his play. Being that it's adapted from the stage to screen, and has a more than capable cast of characters, the film never feels crowded or as big as at it could be even though it takes place on a giant property, with many components to it. There's the main house, the fields, where the convicts gather, etc.
The best scenes of the film involve Soll and Horace. Horace is a very precocious boy and tends to have long conversations with the convicts themselves in addition to Soll. At the tender age of 13 Horace is able to do math and read. Some of the adults in the film are portrayed to not be educated. He also carries on fairly well with Soll. Soll begins to unravel fairly quickly and Horace is there to comfort him in what could be his last moments. Soll, of course, is the type of fellow that will live forever, so there's a lot of back and forth chatter between Soll and the rest of the company he keeps. The promotional materials for Convicts make it seem like it's a traditional cowboy western but it's really not. If you have 90-minutes to spare then Convicts may very well be right up your alley. The primary cast is terrific.
Video Quality
[Rating:4/5]
Convicts is presented in 1.85:1 widescreen. This is another catalog release from Olive Films, and wherever the video presentation was sourced from, those who saw to its high definition transfer did a fine job. Film grain is clearly visible and remains steady throughout the film's running time. Sharpness and contrast levels are kept in tact and I did not detect any instances of tinkering about. Softness does creep in along with some "blooming" during the last minute of the film before it cuts to the credits. Other than that minor hiccup this high definition presentation of Convicts on Blu-ray is great.

Audio Quality
[Rating:2.5/5]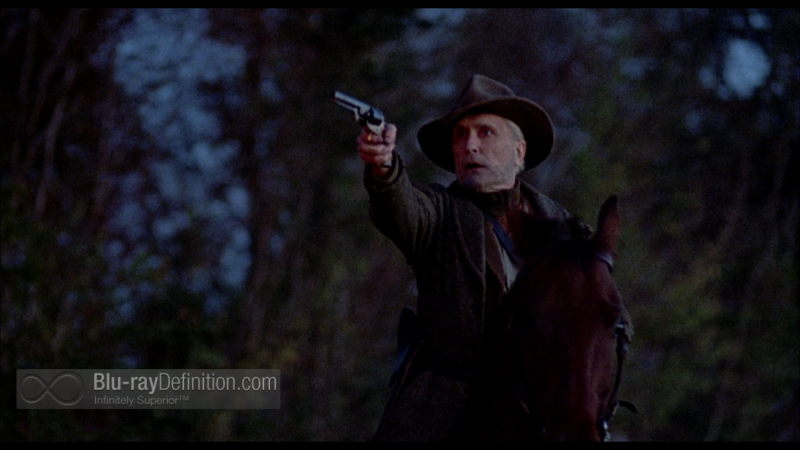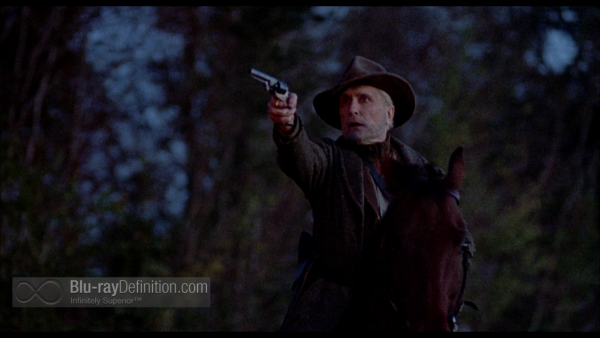 Convicts is presented in DTS-HD Master Audio 2.0. It's a lossless stereo track and is more than adequate for a film of this nature. Outside of Robert Duvall's character the film is very quiet, so not much is needed to liven the place up. Dialogue levels are strong and everyone can be heard clearly. The southern dialects are also easy to understand, as well. The rest of the soundstage is predominately empty. Gunfire, or what gunfire there is in the film, sounds a tad too canned for my tastes and lacks depth. I think that's theme for some of the films being released from Olive. They can only work with what they got.

Supplemental Materials 
[Rating:0.5/5]
There is only a short theatrical trailer that plays in montage over artwork, with no footage whatsoever from the film. It runs less than 30 seconds long. I was tempted to give it a flat zero for the score but changed my mind at the last minute.

The Definitive Word
Overall:
[Rating:3/5]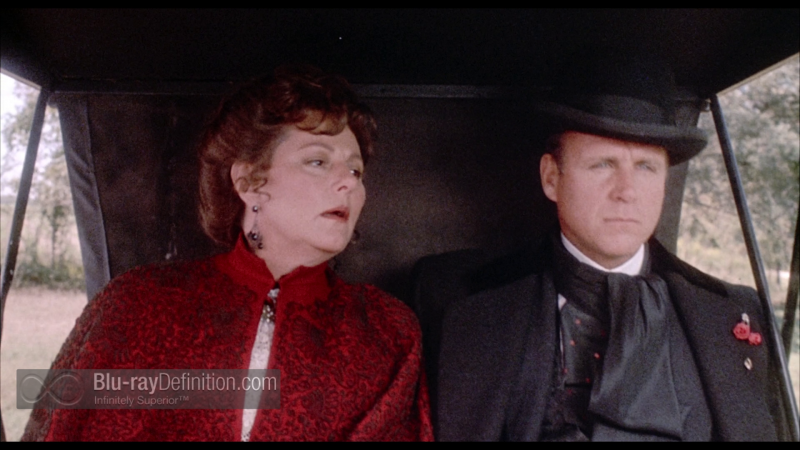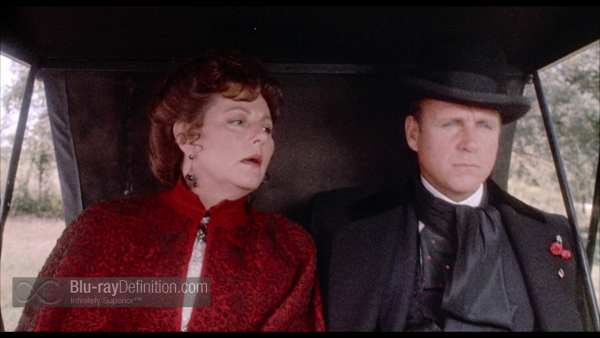 Convicts was a neat little film to watch. It was obviously the middle part to a bigger story and the viewer was just thrust into it all. The performances by Robert Duvall, Lukas Haas, and James Earl Jones elevate the material. Sadly, the Blu-ray does not outside of the stellar video quality. Horton Foote's Convicts is recommended.
Additional Screen Captures

[amazon-product]B00RYZFGSA[/amazon-product]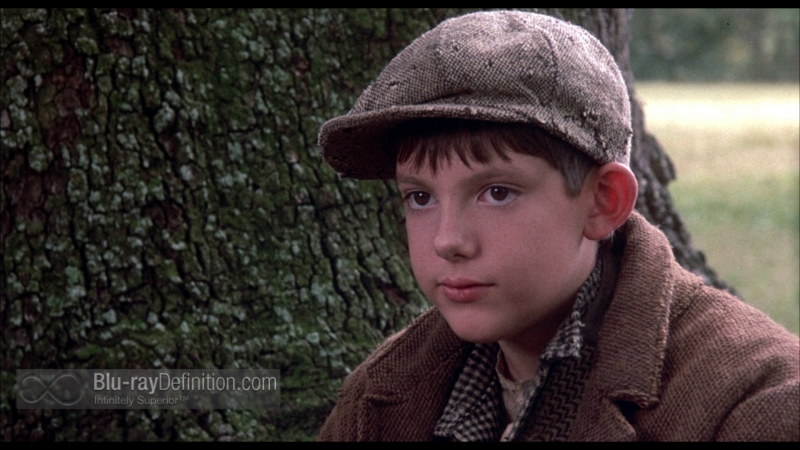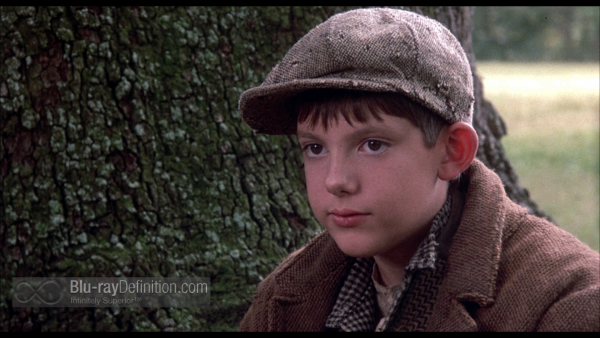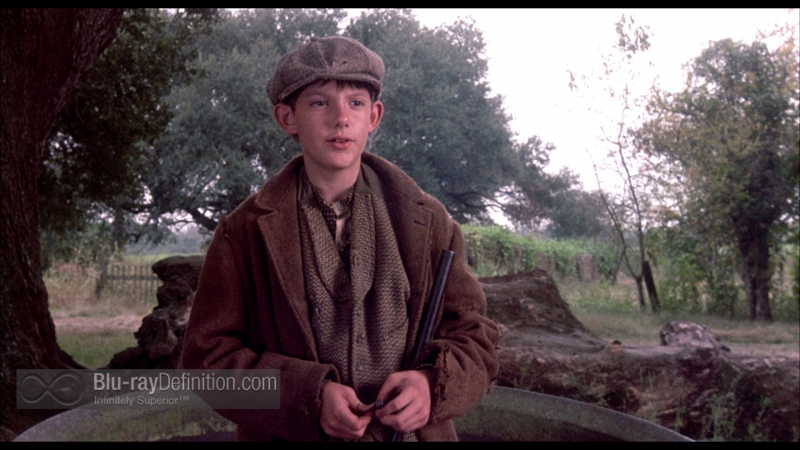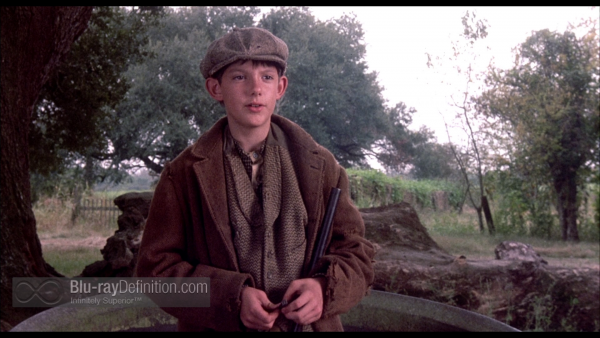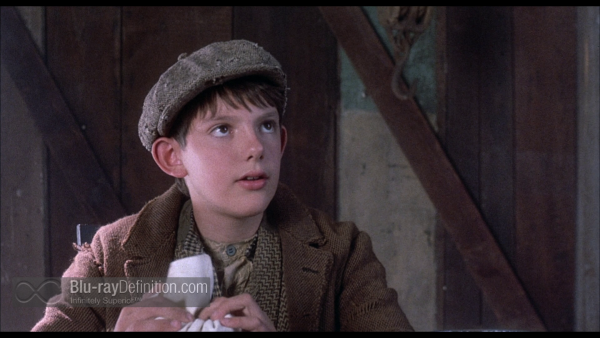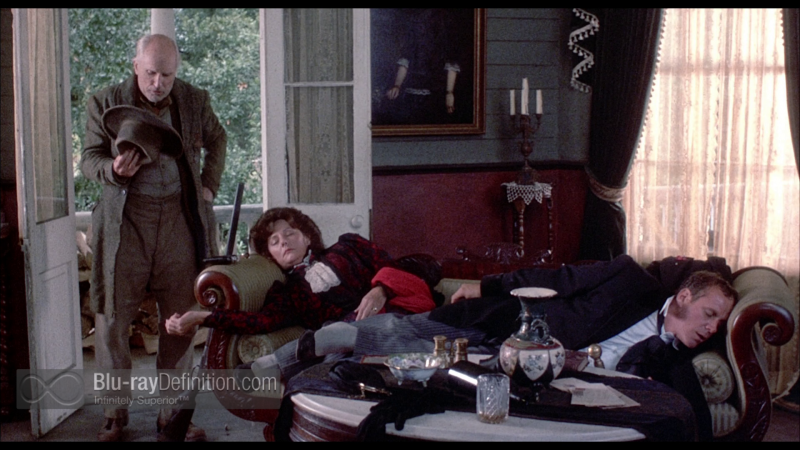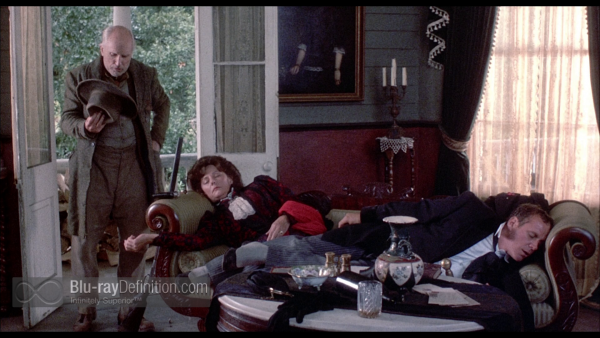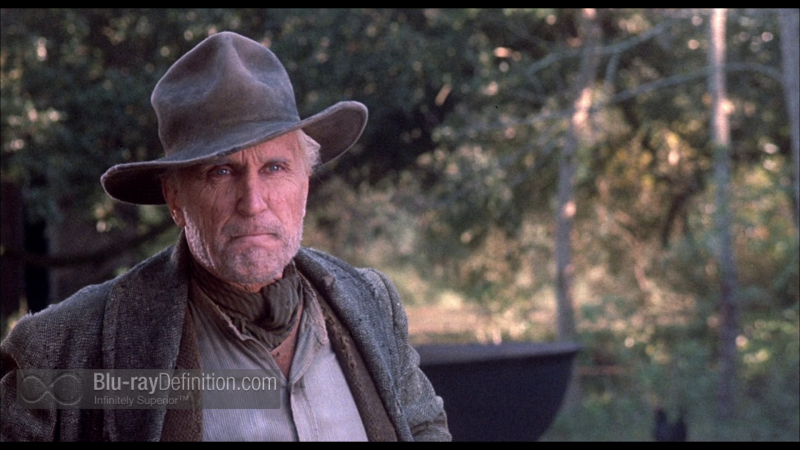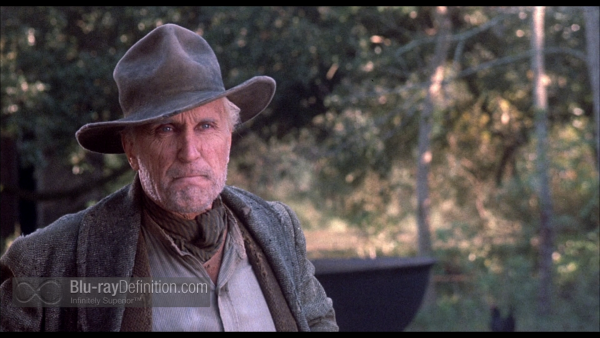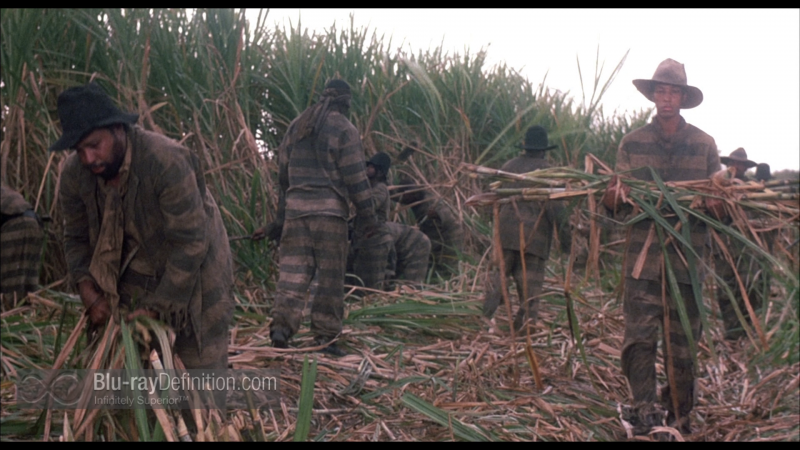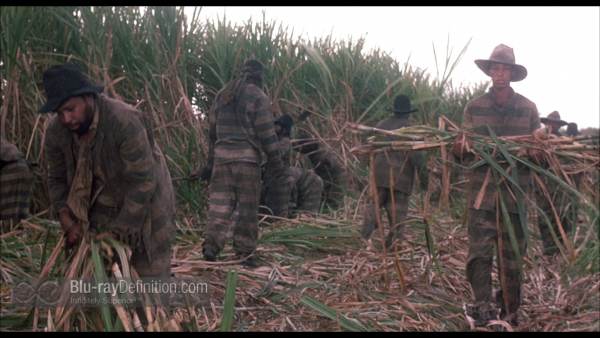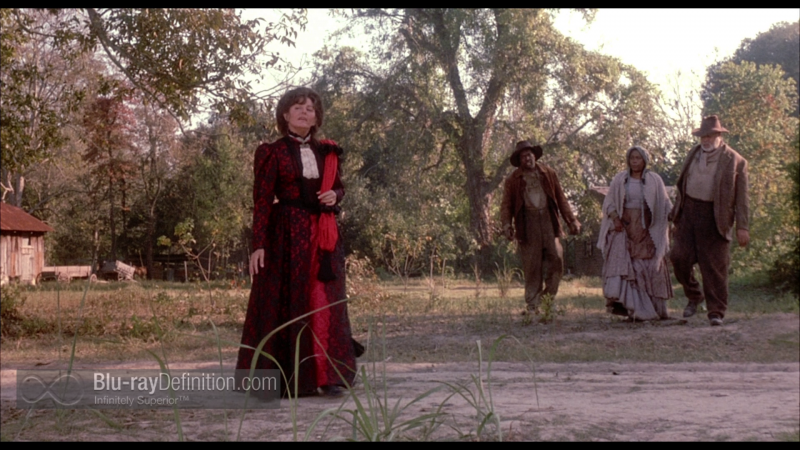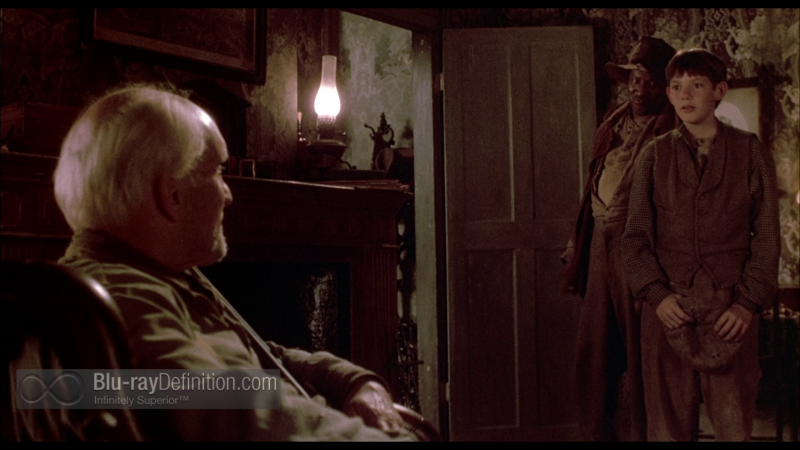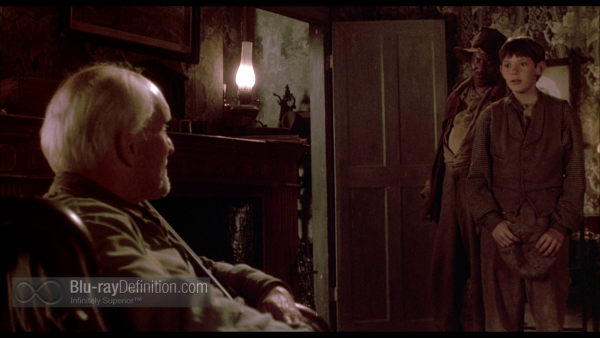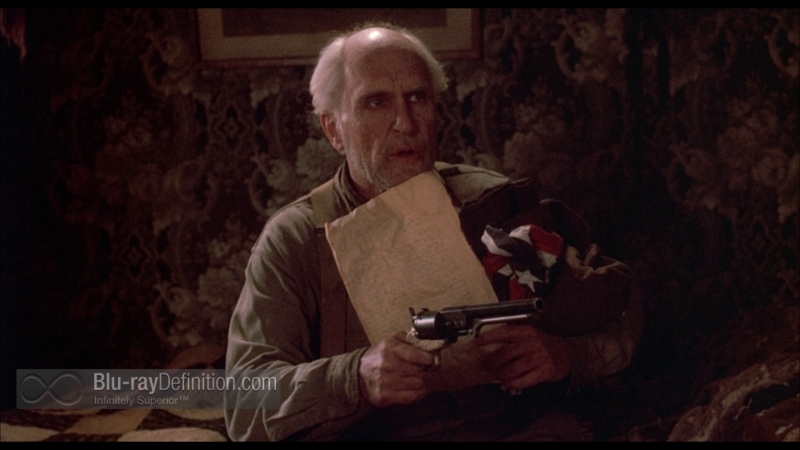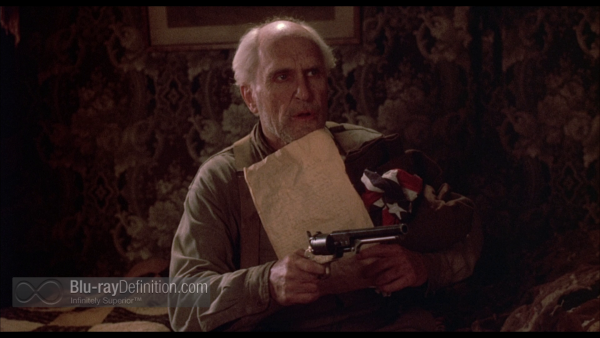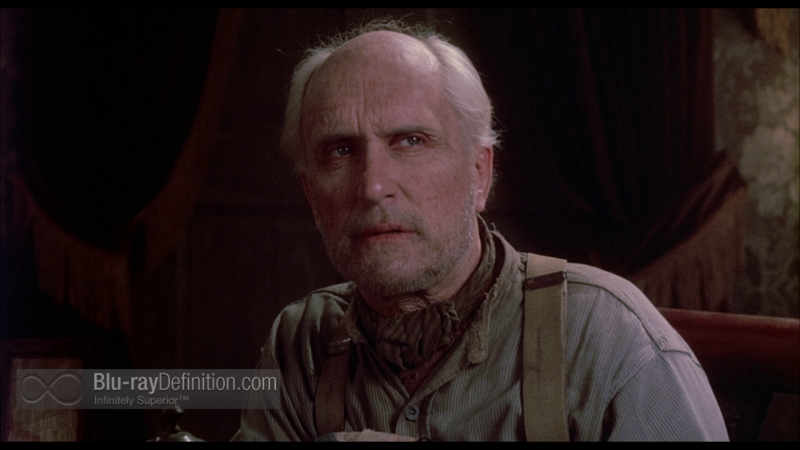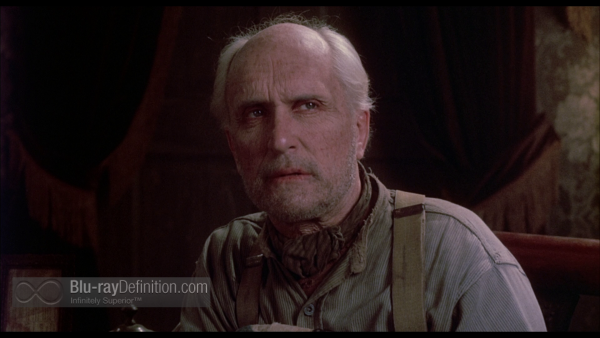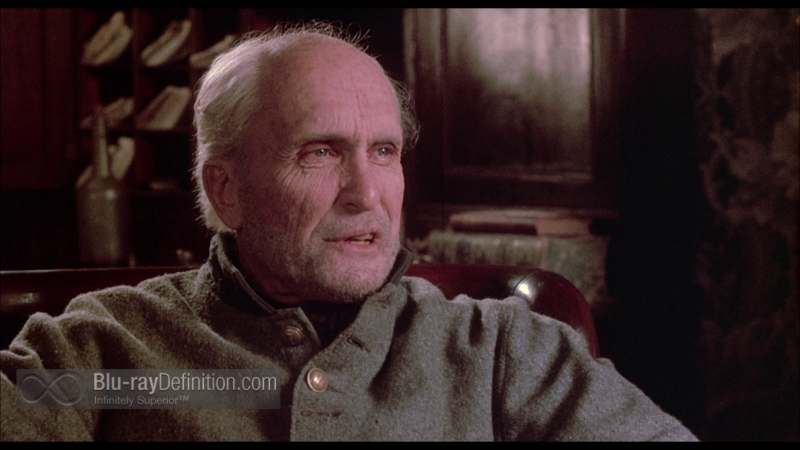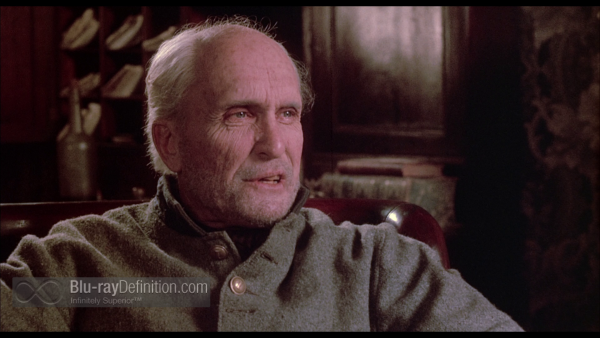 [amazon-product]B00RYZFGSA[/amazon-product]