– –
The Film
[Rating:3/5]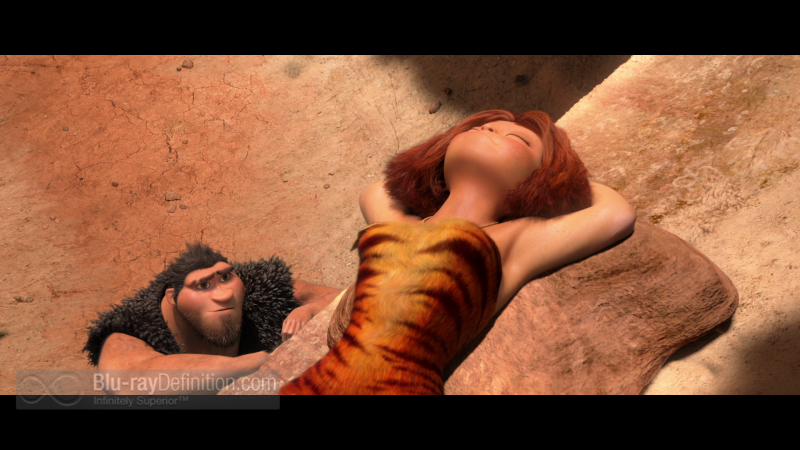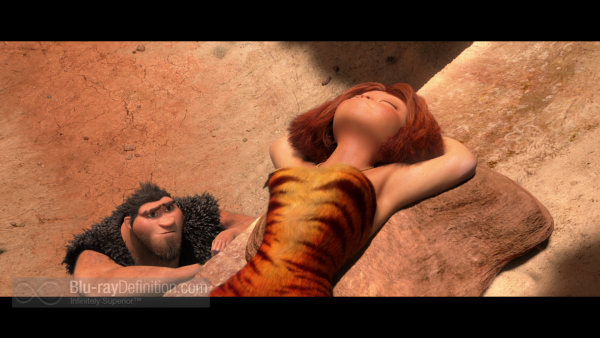 Given the slow decline that has become Pixar with their seemingly endless parade of disappointing sequels (Cars 2) and spinoffs (Planes) with just the occasional hit on the target mixed in (Brave), it seems a shame that we are left only with the second best DreamWorks to pick up the slack with lackluster animated efforts such as this prehistoric effort, The Croods. A hodgepodge of The Flintstones, Ice Age, and Brave The Croods expends all its energy on the brilliant CG technology that pushes the boundaries of animating humans, and forgets about giving us a cohesive story we really care about. Sure, there's plenty of action and eye candy for the kids to like, but parents will very quickly lose interest in the endless fast-pace set pieces that jump from one t the next.
Set in pre-historic times, the story follows a family of cavemen, the Croods, who spend their days doing nothing more than hunting for food, before quickly heading back to their cave when darkness falls. Under the mindful eye of somewhat doltish dad Grug (Nicolas Cage) who warns them to "always be afraid" the family, who also consists of mother, Grug's wife Ugga (Catherine Keener), son Thunk (Clark Duke), grandmother Gran (Cloris Leachman), and teenaged daughter Eep (Emma Stone), will soon have their world shaken by disaster. Eep, a rebellious and adventurous teen if ever their was one, who wants more from life than to live in the darkness of he cave and always be afraid of everything new, ventures out one night and meets a human named Guy (Ryan Reynolds). Eep is smitten, and curious about Guy's ability to make fire, but romance will have to wait. Guy warns of a coming disaster, and that disaster does in fact hit the next day, destroying the Croods' cave. It's the beginning of the continental shift that will divide Pangea into the continents. Grug is forced to flee with his family into the world of the unknown and seek the help of Guy, who promises to lead them all to a place where they can find safety.
Starting out as the story of a young woman, Eep, growing at odds with her parents, the film shifts into a story about a father, Grug, who has to overcome his own fears and ignorance in order to help his family survive. Thrown together with an implied story of young love between Eep and Guy that's never really fleshed out, and what we get here with The Croods is a film that never finds its footing. Instead, in the second half of the film, the story takes a backseat to the ceaseless action sequences involving numerous run-ins with strange animals like piranha-keets, fleeing from ground-splitting earthquakes, and volcanic explosions. It may all be fine to keep the little ones entertained, but it leaves the film feeling like it really has no heart, like the best of the Pixar films always do.
Video Quality
[Rating:5/5]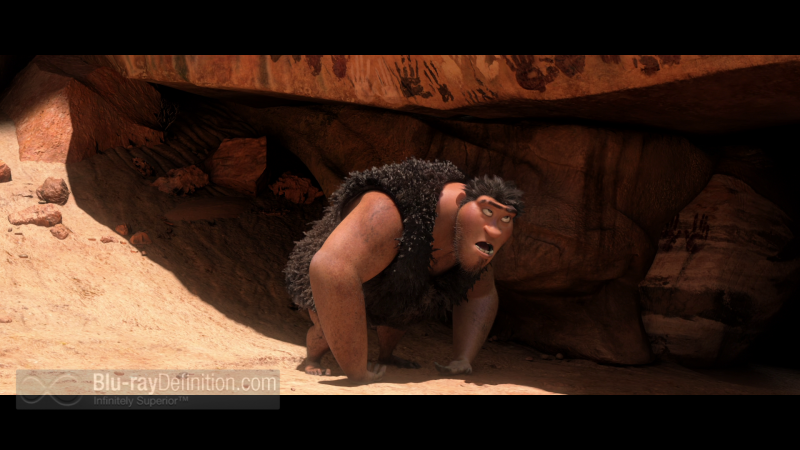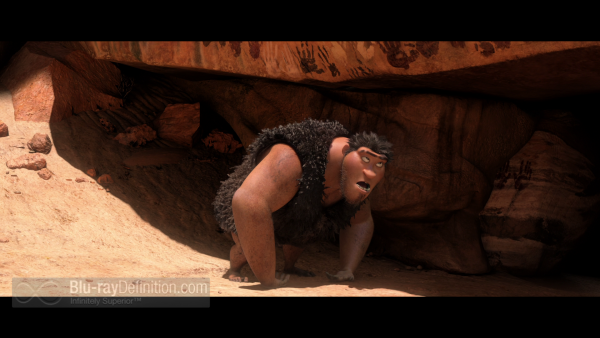 To be expected, the CG-animated Croods looks like pure reference quality eye candy in this AVC/MPEG-4 1080p transfer to Blu-ray from DreamWorks and Fox. While we weren't sent the 3D disc, the 2D disc looks just fine, with crisp textures, colors that really pop, and no issues whatsoever with noise or aliasing.
Audio Quality
[Rating:5/5]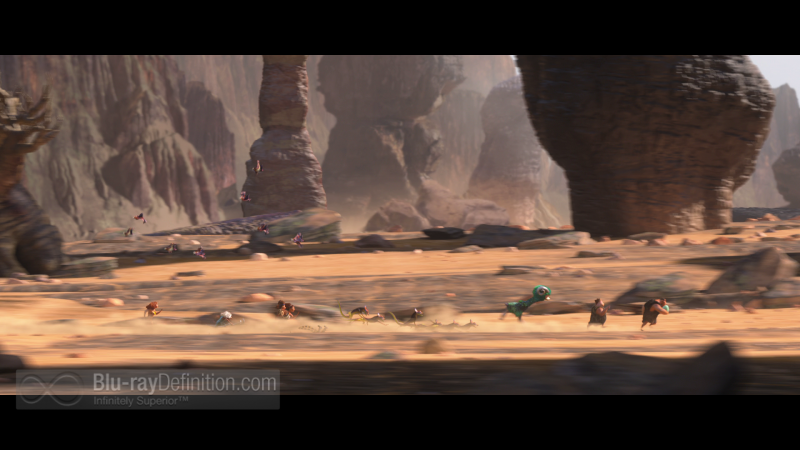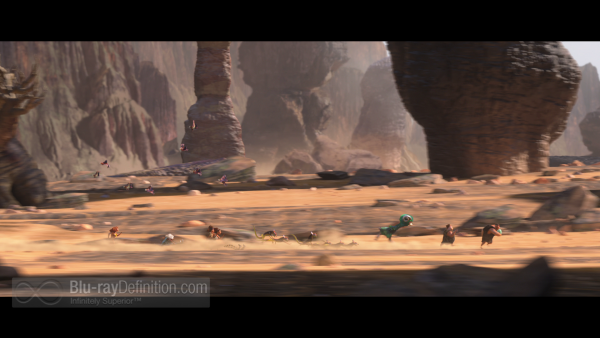 To go along with the exemplary video transfer is an equally magnificent lossless DTS-HD Master Audio 7.1 (48kHz/24-bit) soundtrack that is nicely balance, makes really good use of those extra back channels, and sounds really airy and natural, rather than forced and pushed to the limits. What that means is, although the sound can get loud, there's a good bit of dynamic range here, so everything is vying for the same space in the mix constantly, with the mastering levels at the loudest settings. Things occasionally calm down for some quieter, more atmospheric moments.
Supplemental Materials
[Rating:2.5/5]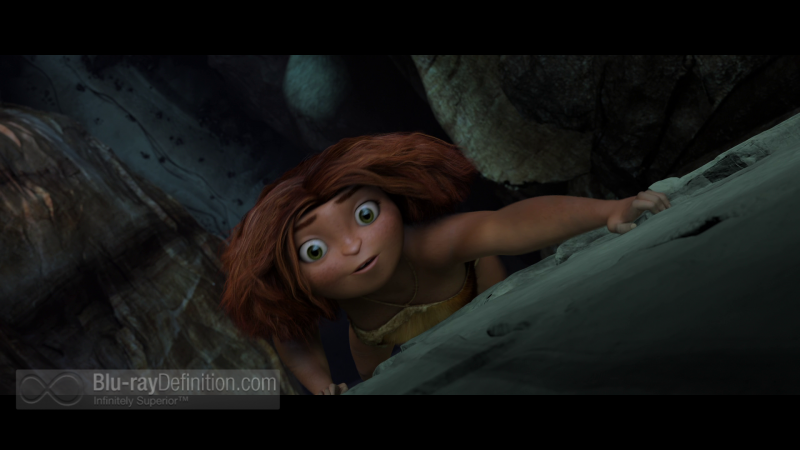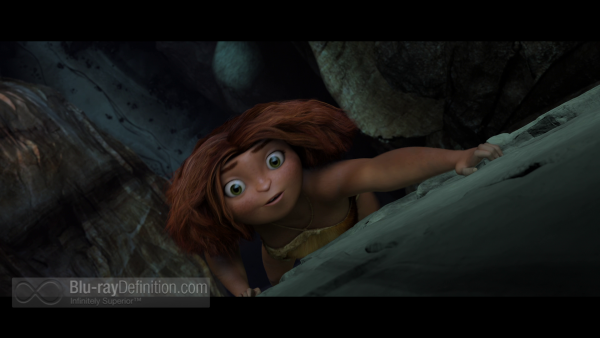 The small collection of extras included are aimed directly at the younger audiences. The best one is a brief tutorial from an animation artists on how to draw the characters from The Croods.
The supplements:
DVD
UltraViolet
The Croodaceous Creatures of The Croods (1.78:1; 1080p/24; 00:06:12)
Belt's Cave Journal (1.78:1; 1080p/24; 00:06:15)
Croods' Cuts (Lost Scenes) (1.78:1; 1080p/24; 00:08:20)
Be an Artist! (1.78:1; 1080p/24; 00:35:16)
Theatrical Trailer (2.35:1; 1080p/24)
Sneak Peek
World of DreamWorks Animation
The Definitive Word
Overall:
[Rating:3.5/5]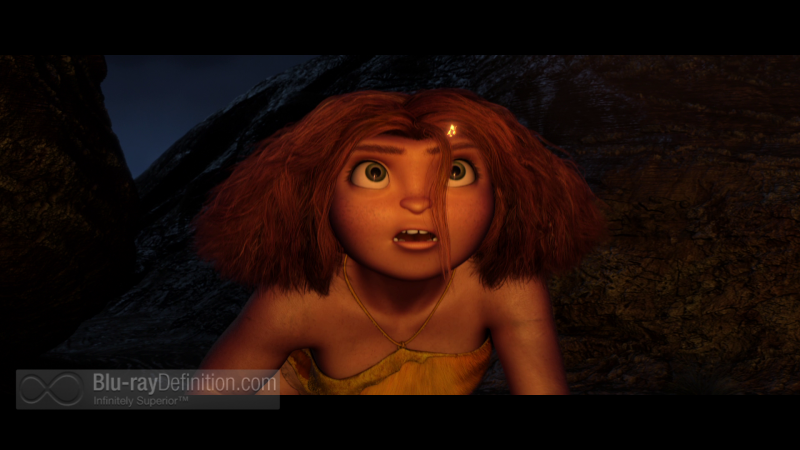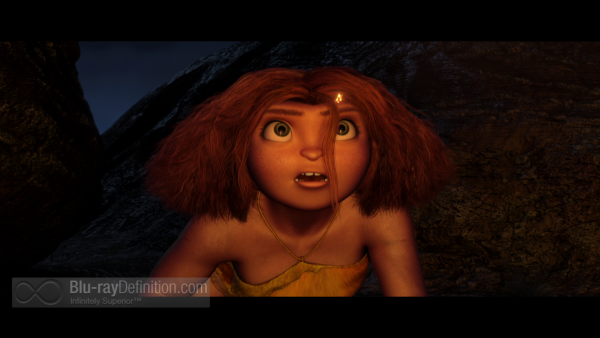 A marvelous technical achievement coupled with just enough of a story to skirt by makes The Croods only an average film, but it is still fine family entertainment for those slow days or rainy weekends at home. The Blu-ray Disc provides ample quality to really light up the home theatre as well.
Additional Screen Captures
[amazon-product]B00CHVJ4SO[/amazon-product]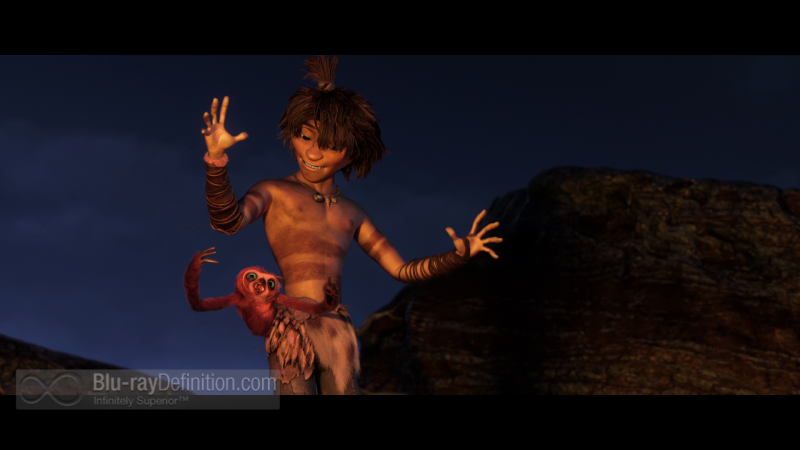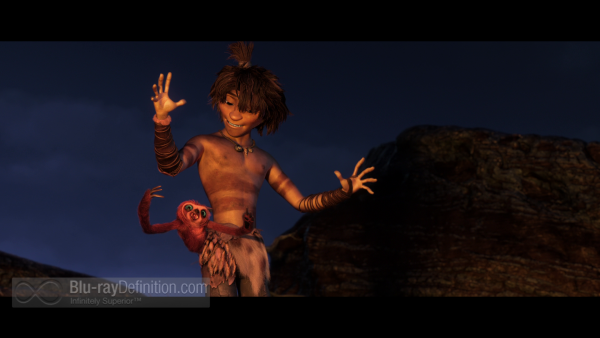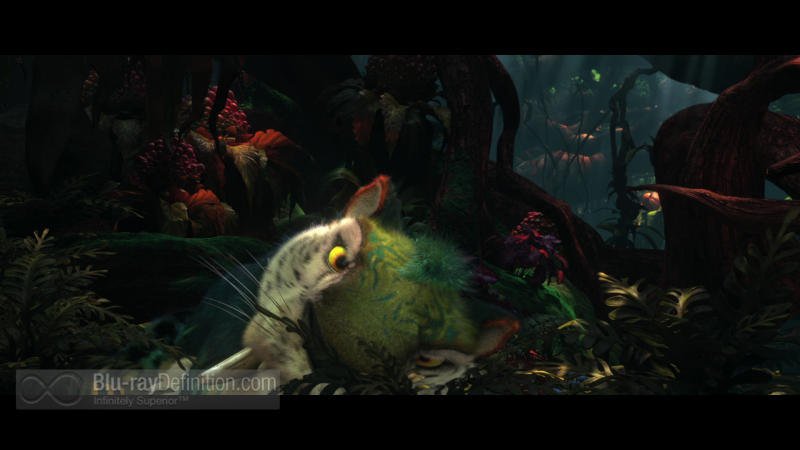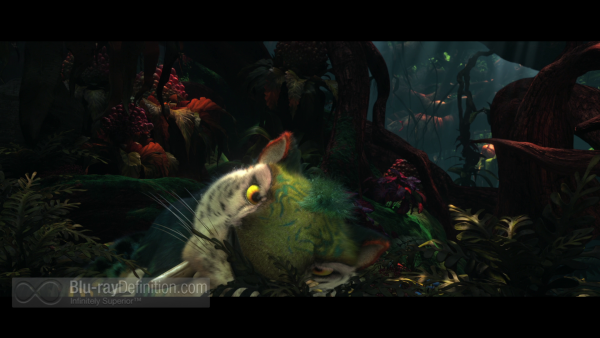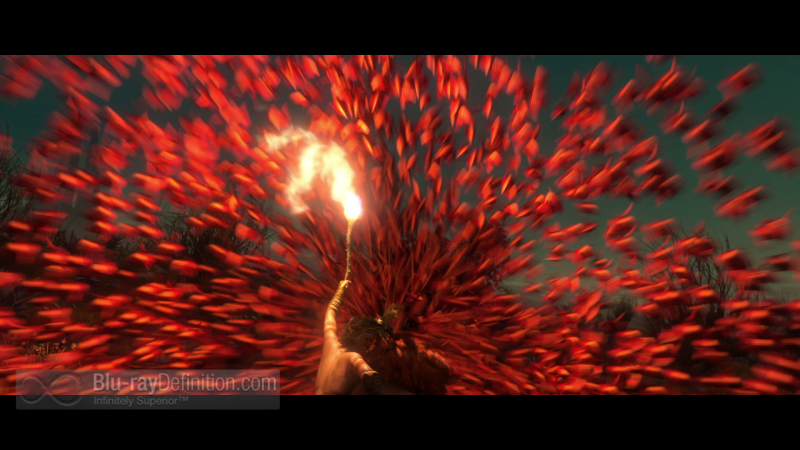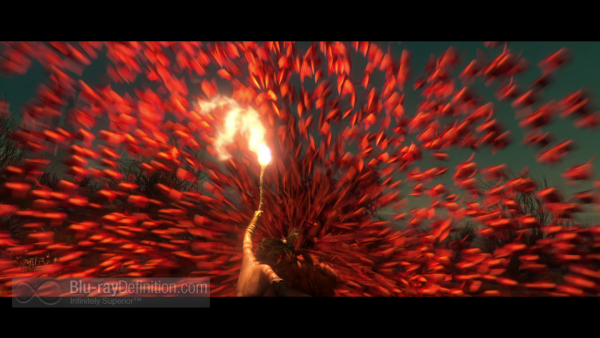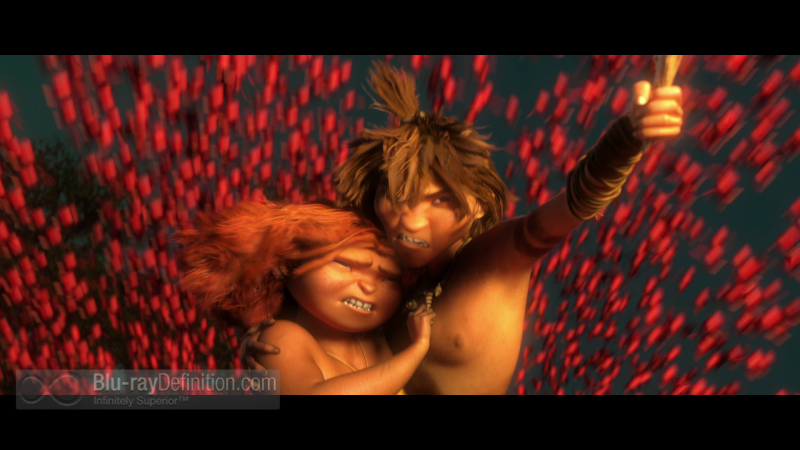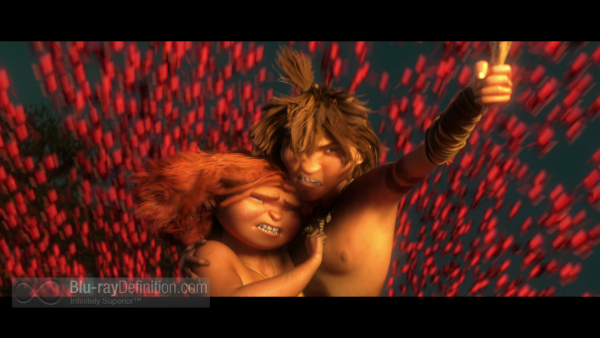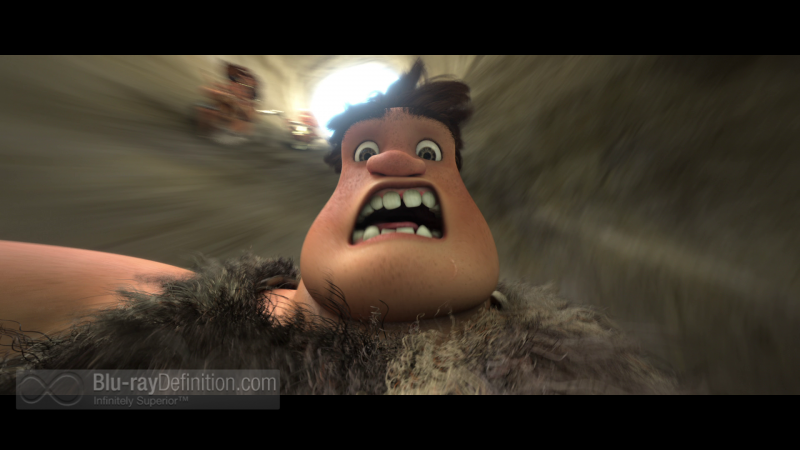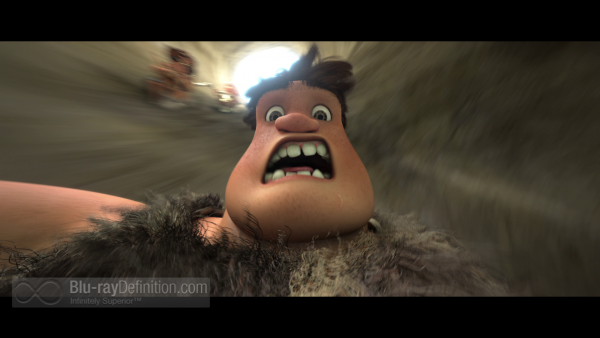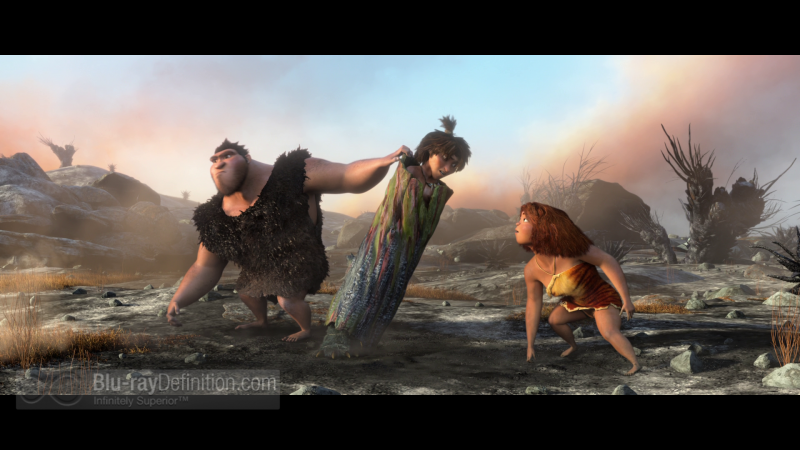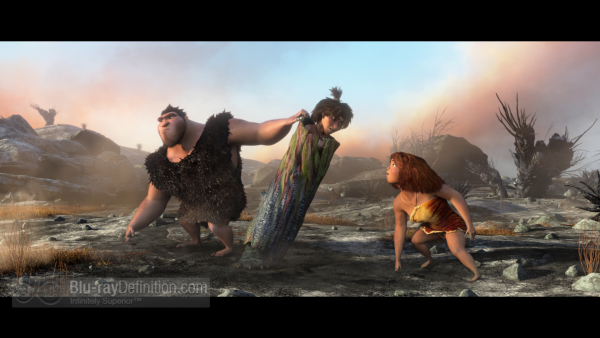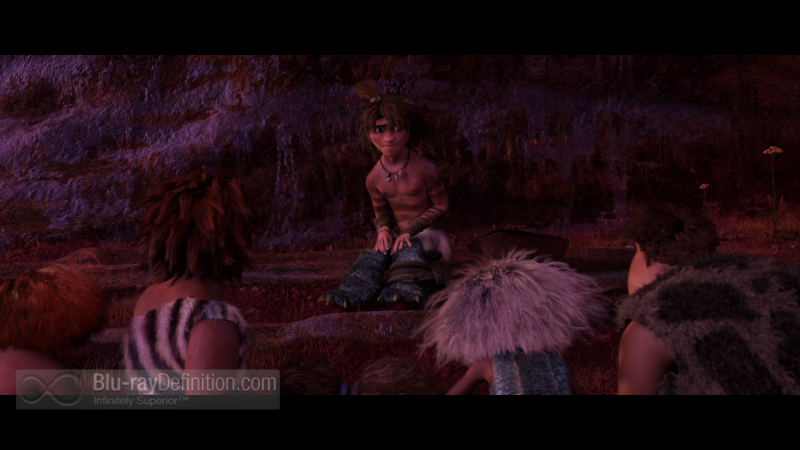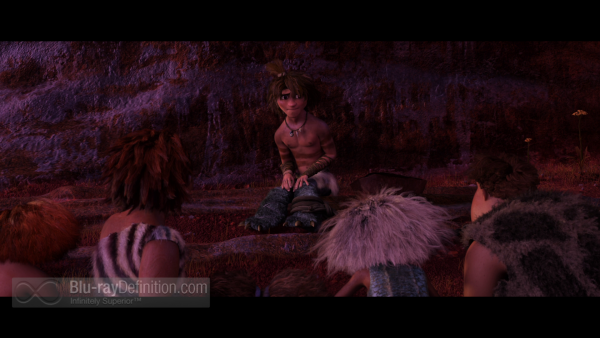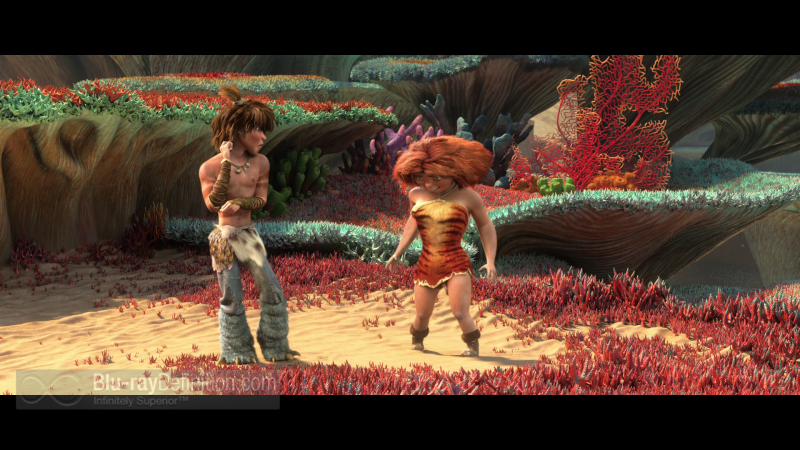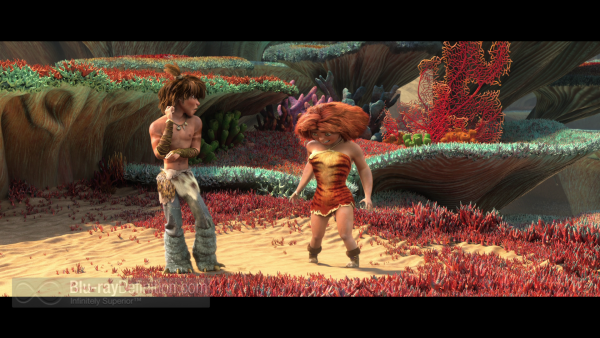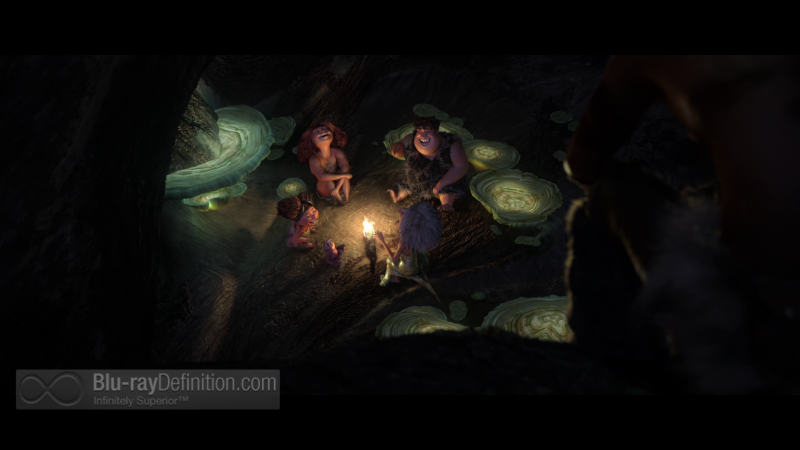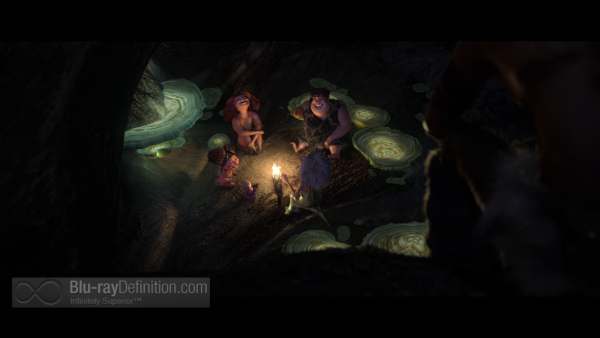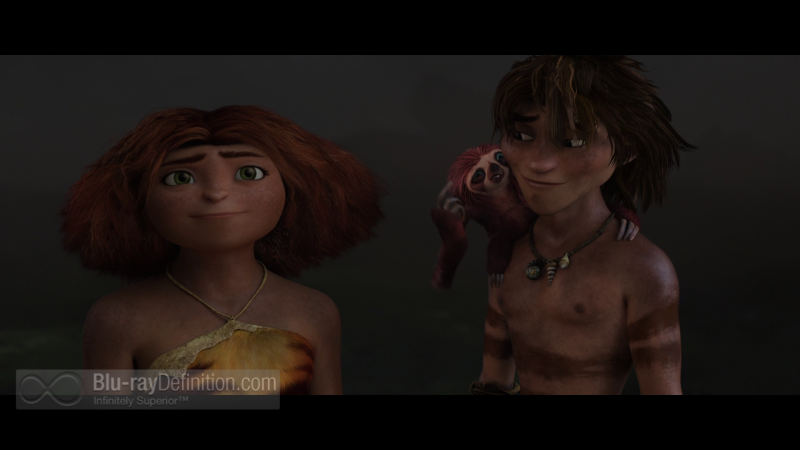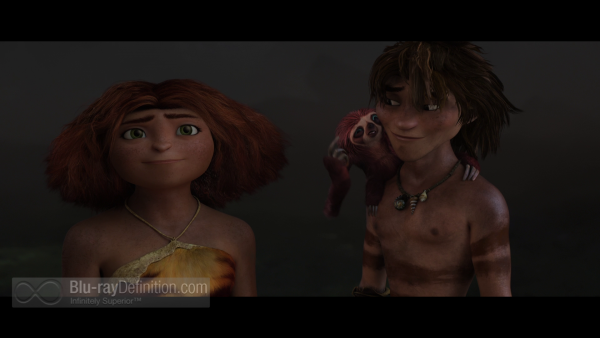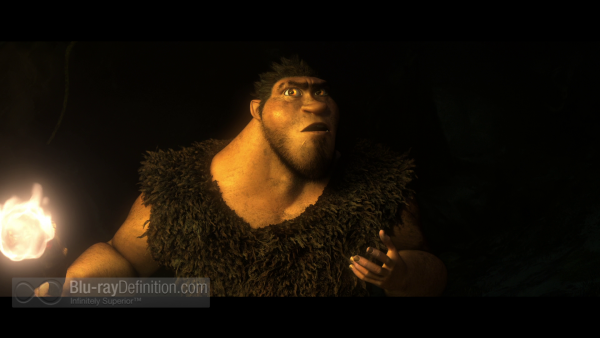 [amazon-product]B00CHVJ4SO[/amazon-product]