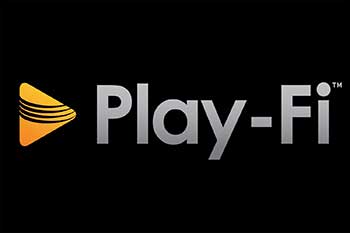 CALABASAS, CA. July 20, 2018. DTS, a global leader in high-definition audio solutions and a wholly owned subsidiary of Xperi Corporation announces a partnership between DTS Play-Fi and SoundMachine's subscription-based service. Business owners will be able to play commercial background music in their stores, restaurants, hotels, spas, or other locations through DTS Play-Fi-enabled products. Commercial users will receive a free 30-day trial through the DTS Play-Fi app.
SoundMachine can have its music sources accessed through the DTS Play-Fi app. Features include:
Curated Music Selection – Hundreds of stations and comprehensive playlists of hand selected music, covering a wide variety of genres.
Custom Music Stations –Easy creation of an algorithmically-generated artist- based station from a catalog of over 35 million tracks.
Day Parting – Schedule music to create the perfect atmosphere throughout the day.
Multiple Locations – Multiple establishments can be linked to a single account and their music content managed from one interface.
All Licenses Included – SoundMachine covers the requisite set of licenses to legally play its music sources in a business setting.
"We are excited to be partnering with SoundMachine to offer commercial DTS Play-Fi customers a licensing solution for playing music in their business locations," said Dannie Lau, general manager, DTS Play-Fi, at Xperi.  "We are always looking to ease the lives of our business customers, and the partnership with DTS is a big step in that direction," said Matteo Luppi, CEO of SoundMachine.
The DTS Play-Fi ecosystem features the largest collection of products in the whole-home wireless audio space, with more than 200 interoperable speakers, sound bars, set-top boxes, and A/V receivers from the top names in premium audio including Aerix, Anthem, Arcam, Definitive Technology, DISH TV, Elite, Integra, Fusion Research, Klipsch, MartinLogan, McIntosh, Onkyo, Paradigm, Phorus, Pioneer, Polk Audio, Rotel, Sonus faber, Soundcast, SVS Sound, THIEL Audio and Wren Sound. DTS Play-Fi technology enables lossless multi-room wireless audio streaming on any supported product. DTS Play-Fi also features advance streaming functionality like wireless surround sound, stereo pairing, music station presets, and audio/video synchronization.
For more information about DTS and DTS  Play-Fi please visit www.dts.com or connect with DTS on Facebook, Twitter (@DTS) and Instagram (@DTS).