– –

The Series
[Rating:4.5/5]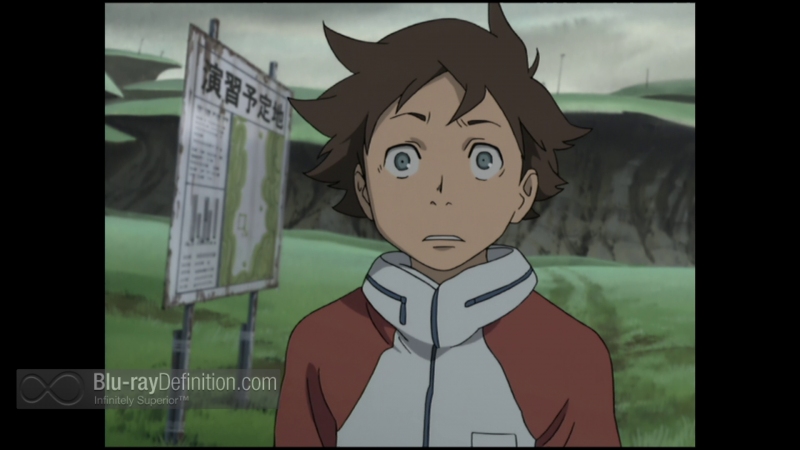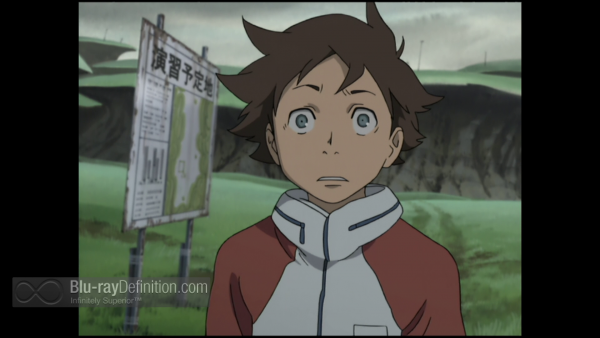 Eureka Seven, or Psalms of Planets Eureka Seven (交響詩篇エウレカセブン) is the popular mecha series from 2005 by director Kyoda Tomoki and production house Bones.
A love story wrapped up in an action saga, it follows the adventures of the young teen boy Renton Thurston, son of a deceased military hero, Adrock Thurston. Renton lives on in out of the way town with his grandfather and dreams of adventure. That adventure falls into his lap when an enigmatic, blue-haired girl named Eureka arrives at his grandfathers shop in need of a mechanic to fix her mecha, the original LFO (Light Finding Operation), a human shaped mechanical robot named the Nirvash typeZERO. Eureka is on the run from the military with her crew of outlaws, Gekkostate, captained by a man named Holland. Her presence brings the wrath of the military down on his grandfather's garage and Renton must flee with Eureka, offering up a new power source for the Nirvash, the experimental Amita Drive. Immediately smitten with Eureka, Renton is invited into the crew of the rebels and spends his time trying to fit in, learn to operate the LFO, and win the attention of the girl he has fallen for. But Eureka is very different from most people and Renton can't quite figure her out. Furthermore, with the Gekkostate constantly on the run, life is dangerous, and as his time passes with the crew and beside Eureka, Renton begins to realize there is a lot more to the infamous Gekkostate crew, the world as he knows it, and even Eureka.
With a stronger focus on character in its first half (the focus of this review) than on the mecha, Eureka Seven Part 1 brings us much closer to the crew rather than inundating us with one endless battle in the sky after another like many anime series in this genre. This works to the series' advantage. Once the mystery of the world the characters are in and Renton and Eureka's past begin to unfold, we actually care, and it doesn't feel like just some contrived plot device that comes out of nowhere.
As for the design of the series, it's enticing to watch. Colorful and detailed, both the character designs and the backgrounds create an appealing world that never becomes dull or monotonous.
Video Quality
[Rating:4/5]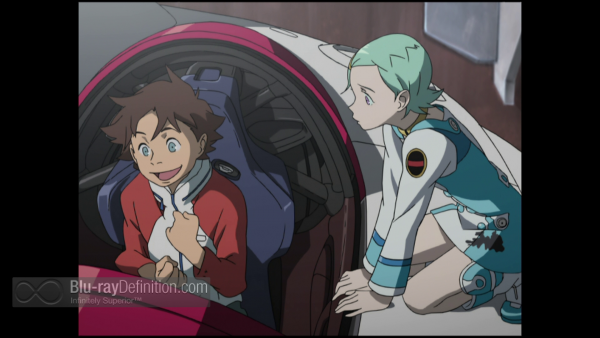 The image, brought to Blu-ray in an AVC 1080i transfer in the original 1.33:1 aspect ratio, looks really good given the age of this series. Apart from occasional mild banding, anomalies are few and the image looks really clean with fine detail.
Audio Quality
[Rating:3.5/5]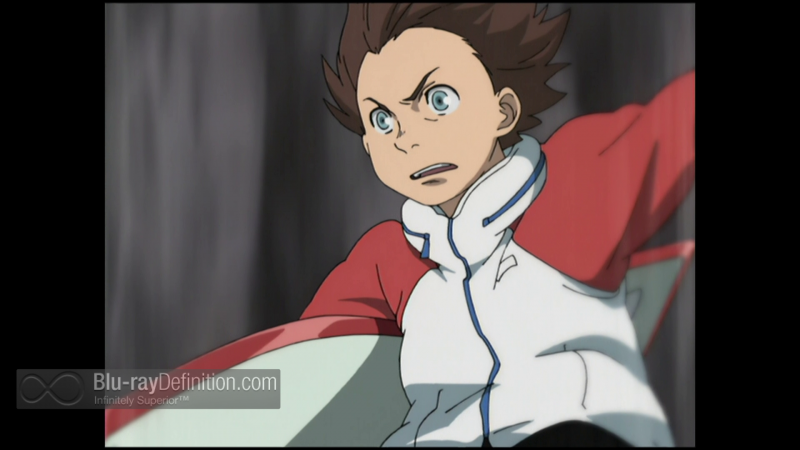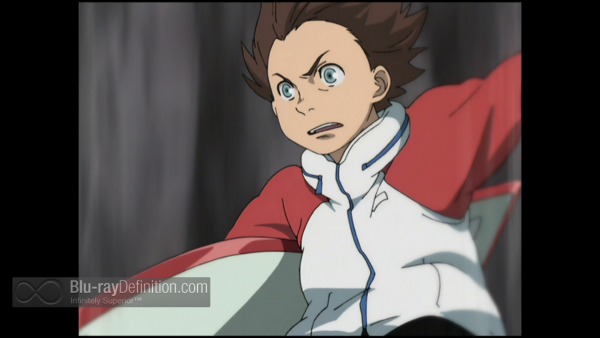 The stereo soundtrack in original Japanese and English dub versions is included in Dolby TrueHD 2.0. Take your pick, both casts are good, with the Japanese cast having the edge. The sound is good, but could be better. The dynamic range seems somewhat limited and the overall level on the low side.
Supplemental Materials
[Rating:4/5]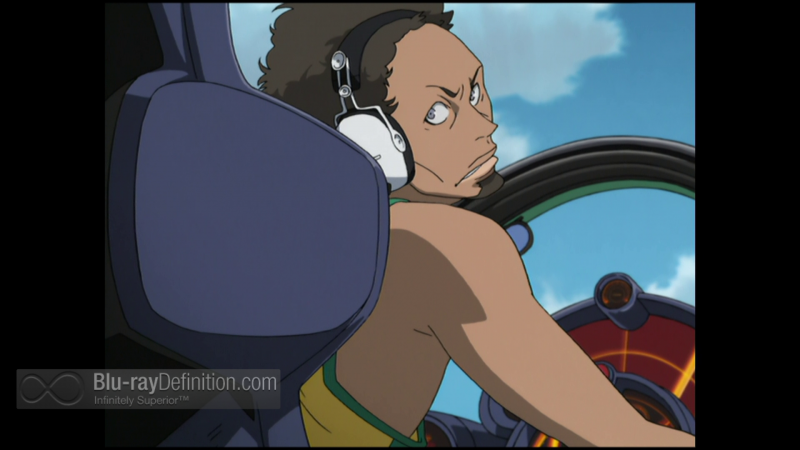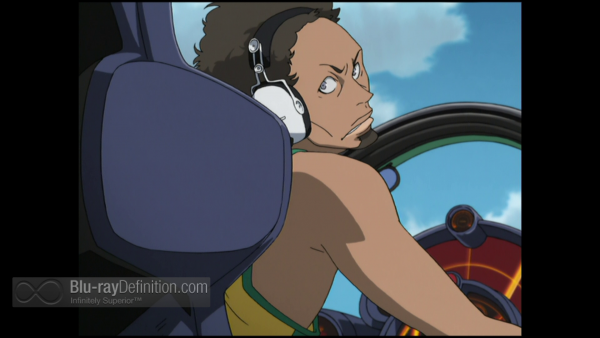 Episode 01 Commentary with Yuko Sanpei (Renton) and Kaori Nazuka (Eureka)
Episode 07 Commentary with Yuko Sanpei (Renton), Kaori Nazuka (Eureka), and Mamoru Miyano (Moondoggie)
Episode 13 Commentary with Yuko Sanpei (Renton), Kaori Nazuko (Eureka) and Shigenori Yamazaki (Dominic)
Episode 15 Commentary with Yuko Sanpei (Renton), Kaori Nazuko (Eureka), Akio Nakamura (Matthieu) and Mayumi Asano (Hilda)
Episode 20 Commentary with Yuko Sanpei (Renton), Kaori Nazuko (Eureka) and Keiji Fujiwara (Holland)
Episode 26 Commentary with Yuko Senpei (Renton), Kenichi Yoshida (Character Designer), and Masayuki Miyaji (Storyboard Artist)
Textless Opening Song #1
Textless Opening Song #2
Textless Ending Song #1
Textless ending Song #2
FUNimation Trailers
Interviews with Japanese Voice Actors Yuko Sanpei (Renton) and Kaori Nazuka (Eureka) Parts 1 & 2
Interview with Japanese Voice Actor Keiji Fujiwara (Holland) and Michiko Neya (Talho) Part 1
Interview with English Voice Actor Stephanie Sheh (Eureka)
Interview with English Voice Actor Johnny Yong Bosch (Renton)
Interview with English Voice Actor Crispin Freeman (Holland) Part 1
The Definitive Word
Overall:
[Rating:4/5]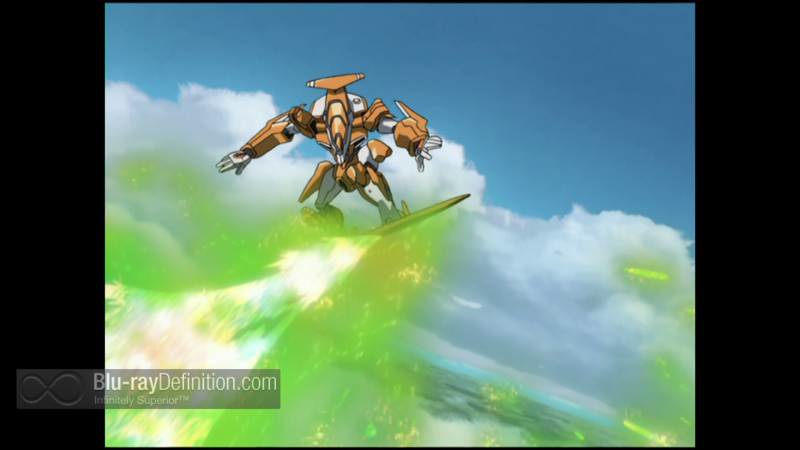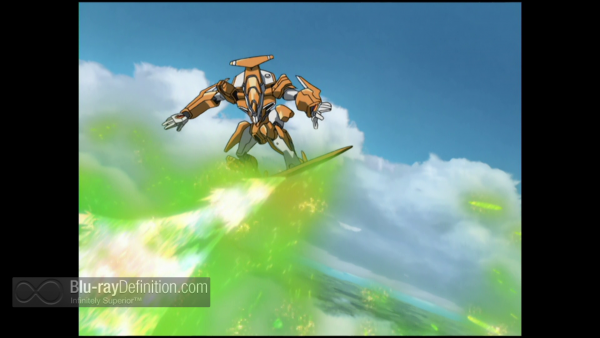 A fantastic series in the mecha genre, this modern sci-fi classic is one of the most beloved series from the past decade and is still a good watch even after seeing so many other mecha series. It looks a lot better than expected on Blu-ray.
Additional Screen Captures
[amazon-product]B00HXEWGLW[/amazon-product]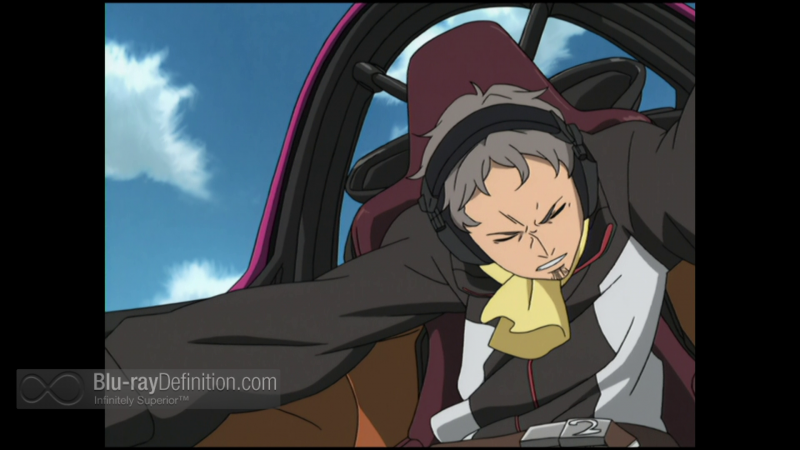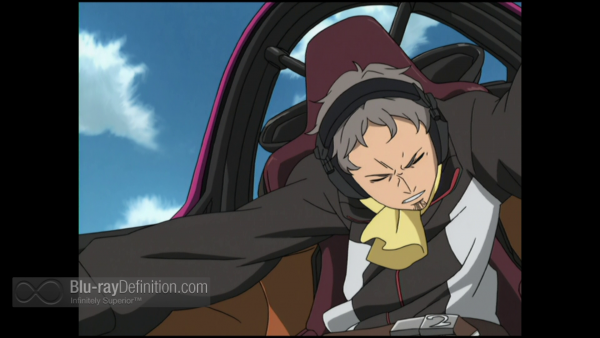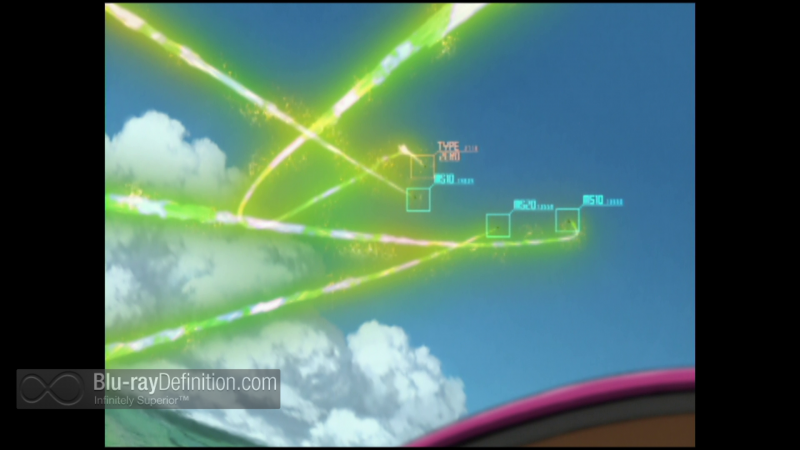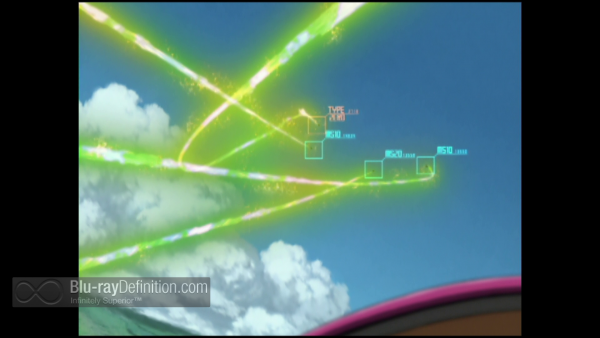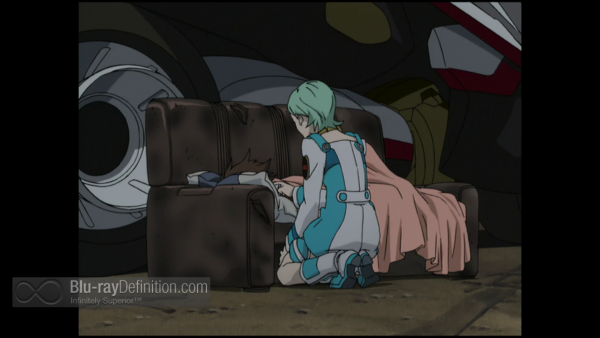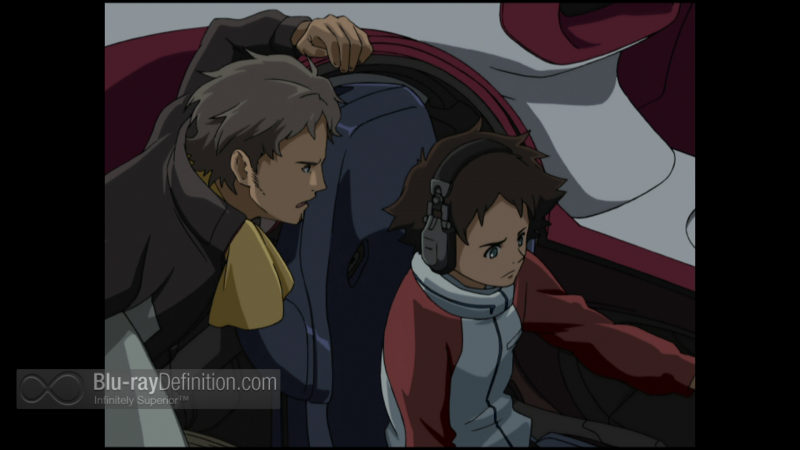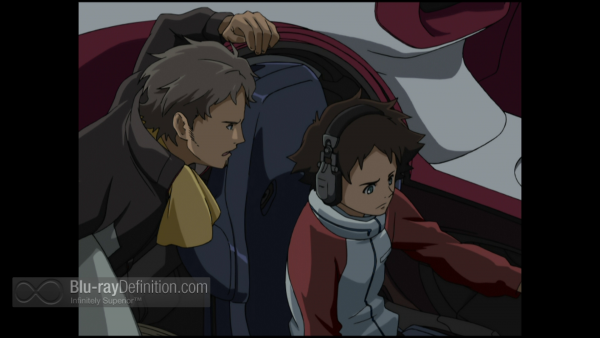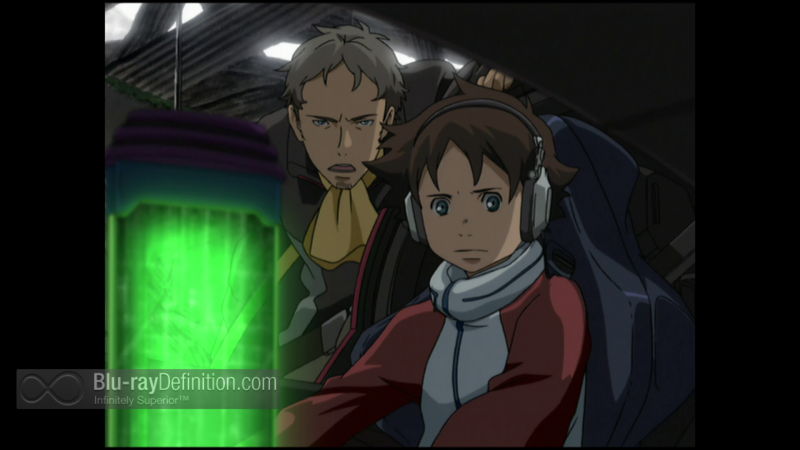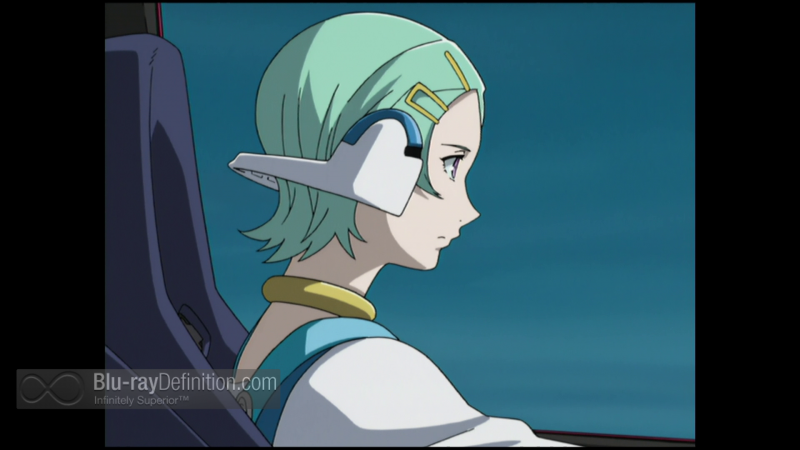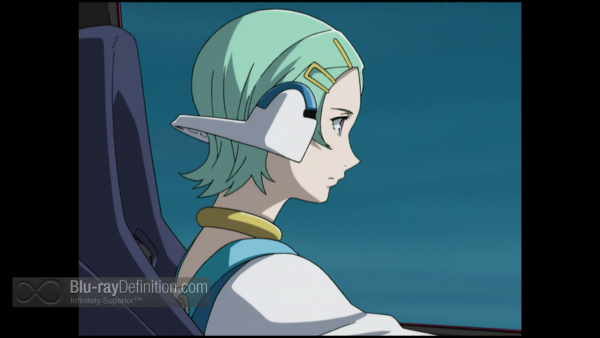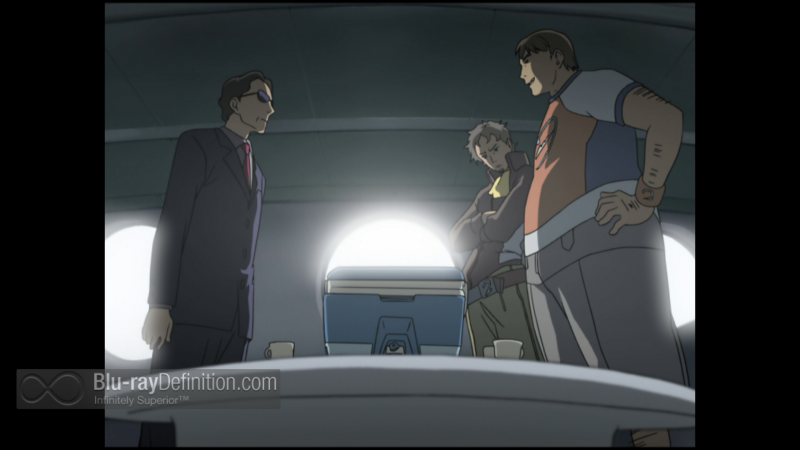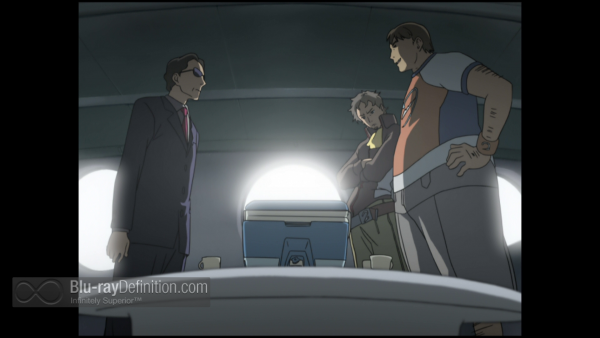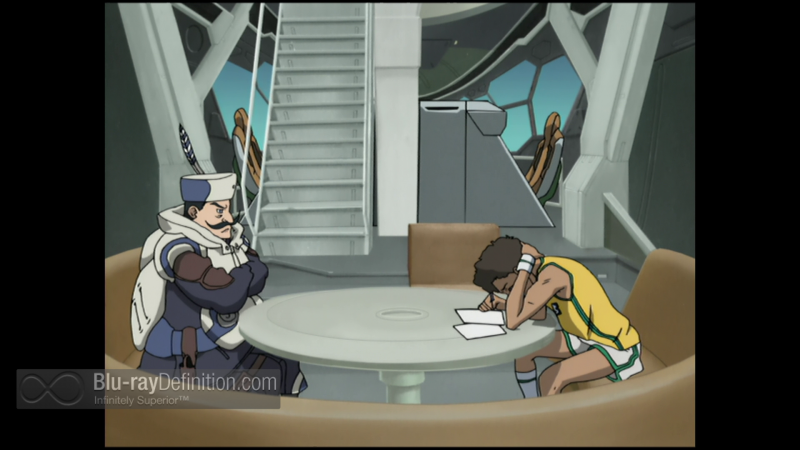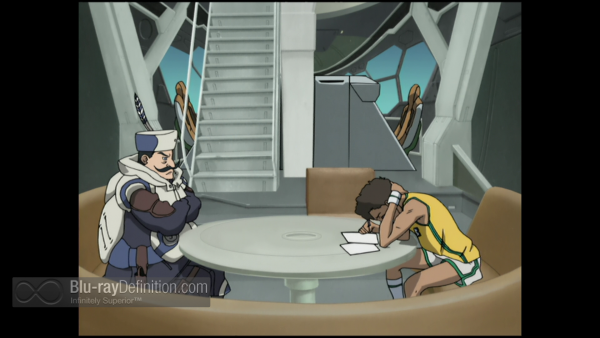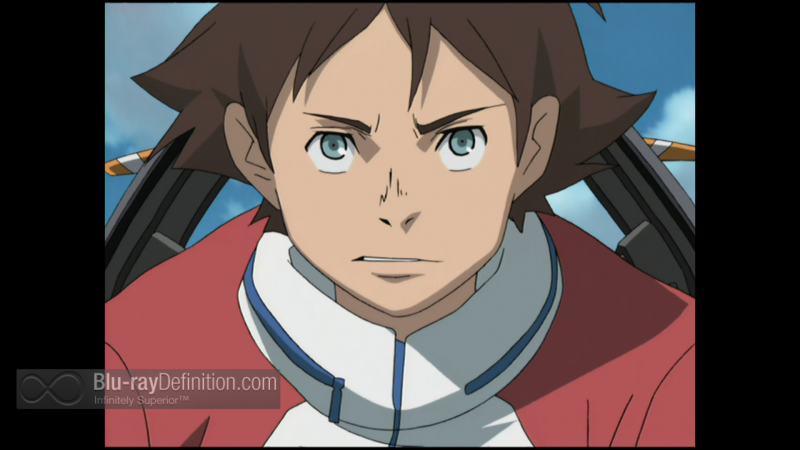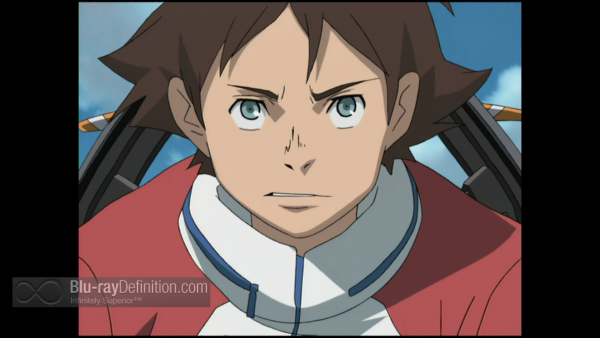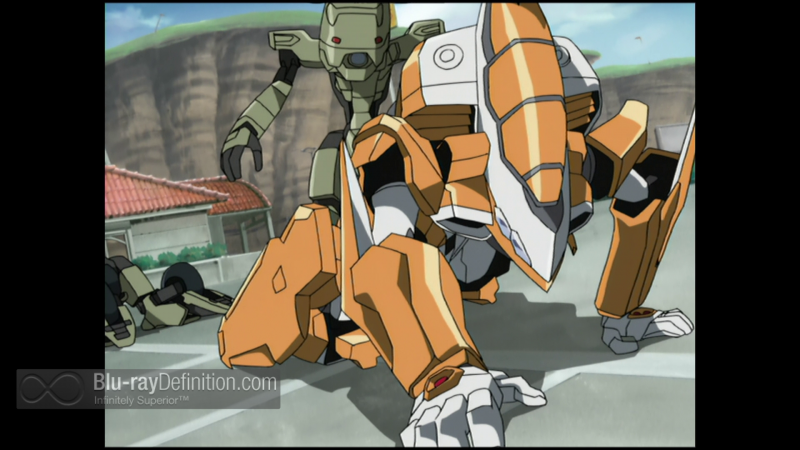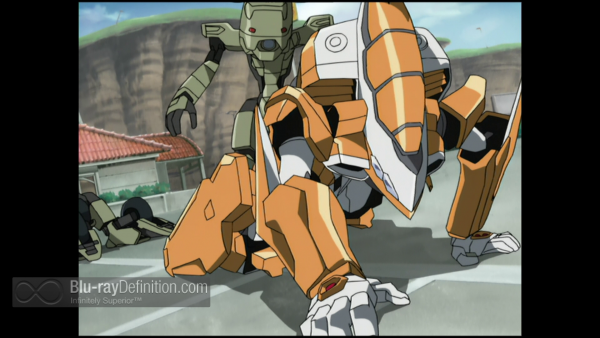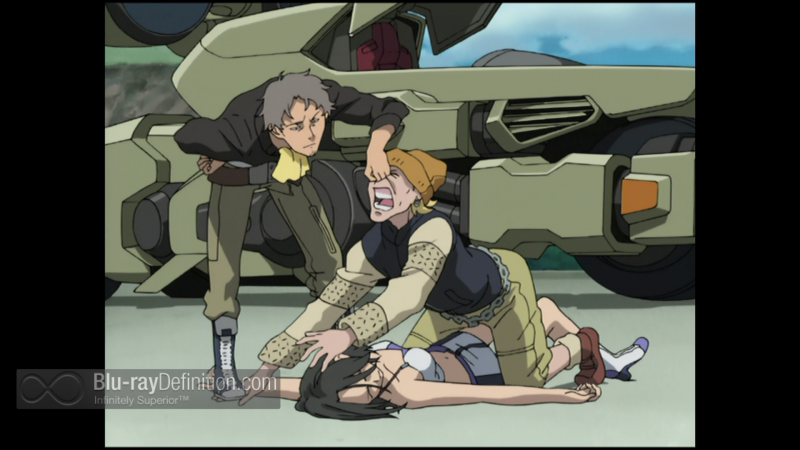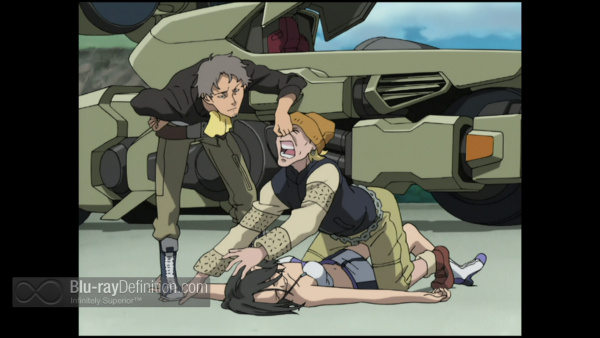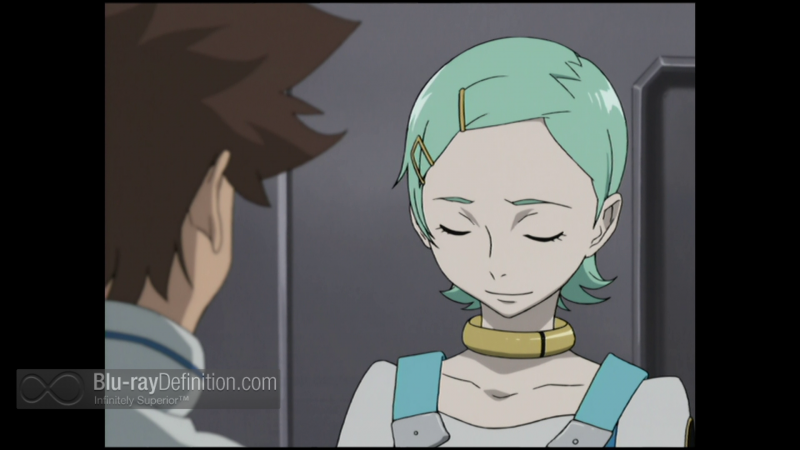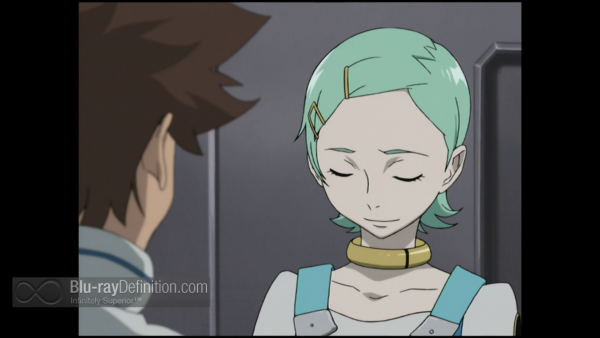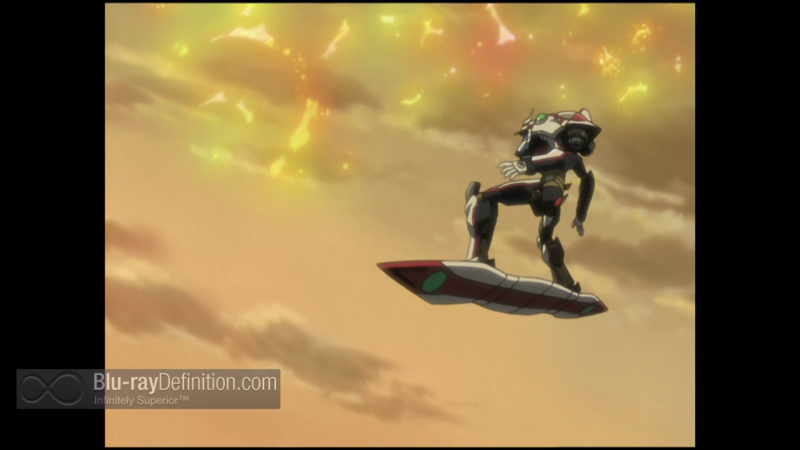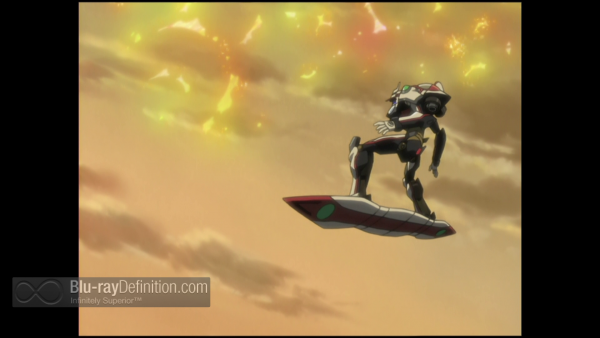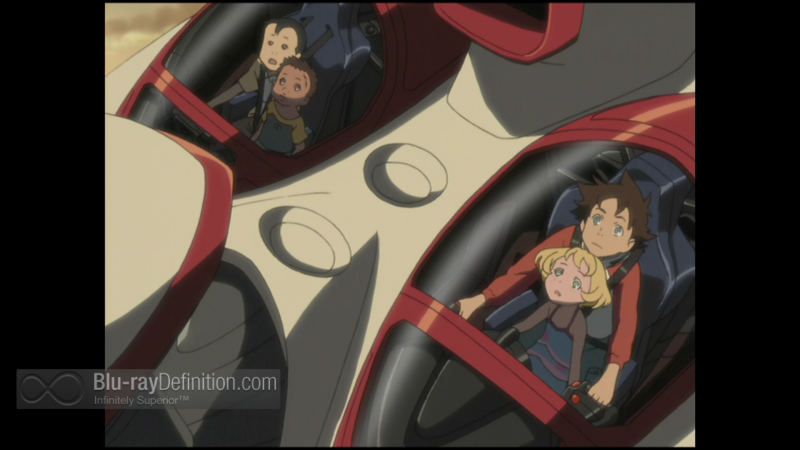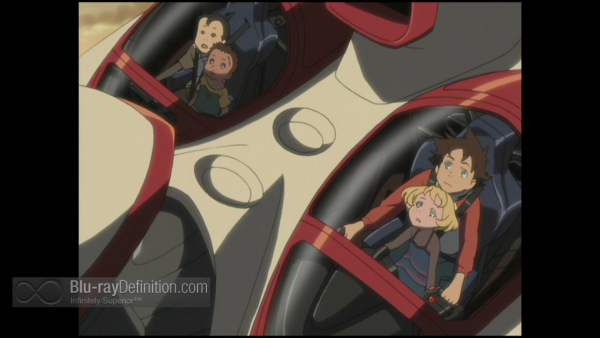 [amazon-product]B00HXEWGLW[/amazon-product]