Aspect Ratio: 1.78:1
Video Codec: AVC/MPEG-4
Resolution: 1080p/24 (23.976Hz)
Audio Codec: English Dolby TrueHD 5.1 (48kHz/24-bit)
Subtitles: English SDH, Spanish, French, Portuguese, Thai
Subtitles Color: White
Region: ABC (Region-Free)

Rating: Not Rated
Run Time: 440 Mins
Discs: 2 (2 x Blu-ray)
Digital Copies: UltraViolet
Studio: Warner Home Video

Blu-ray Release Date: June 4th, 2013
List Price: $49.99
Overall
[Rating:4/5]
The Series
[Rating:4.5/5]
Video Quality
[Rating:4/5]
Audio Quality
[Rating:4/5]
Supplemental Materials
[Rating:3/5]
Click thumbnails for high-resolution 1920X1080p screen captures
(The below TheaterByte screen captures were taken directly from the Blu-ray Discs and losslessly compressed in the PNG format. There should be no loss of picture quality with this format. All screen captures should be regarded only as an approximation of the full capabilities of the Blu-ray format.)

The Series
[Rating:4.5/5]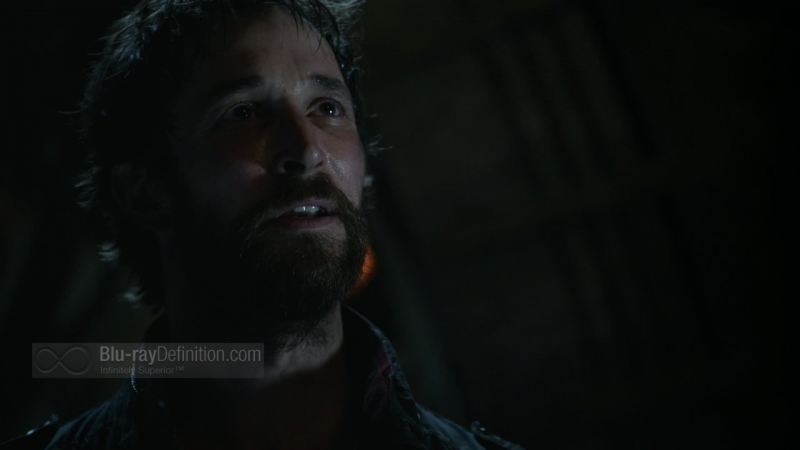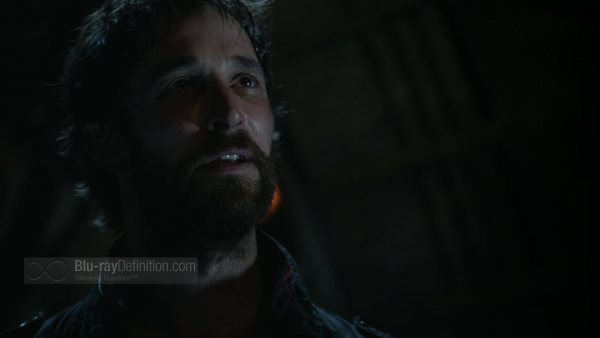 Falling Skies, in its second season, picks up where the first season left off.  Nearly one year after aliens attacked earth, reality has set in on this whole new world. The 2nd Massachusetts, lead by Tom Mason (Noah Wyle) and Colonel Weaver (Will Patton), must now travel to Charleston, South Carolina to find more human survivors and fighters. Tom must figure out how to keep his fighters inline, all while battling new dangers at every turn. Also returning for a 2nd trip are Dr. Anne Glass (Moon Goodblood), the group's primary physician, as well as Tom's son Hal (Drew Roy), who is just about to turn 18. Anyone who felt the first season was a bit lackluster, should highly consider revisiting this series solely based on the strength of this second season.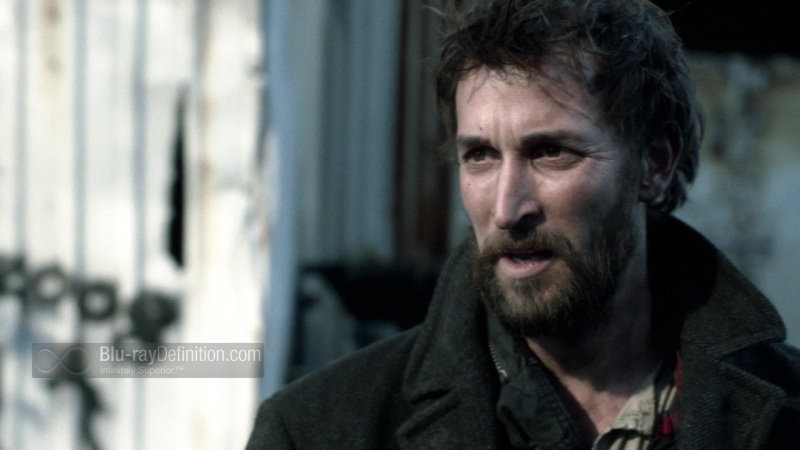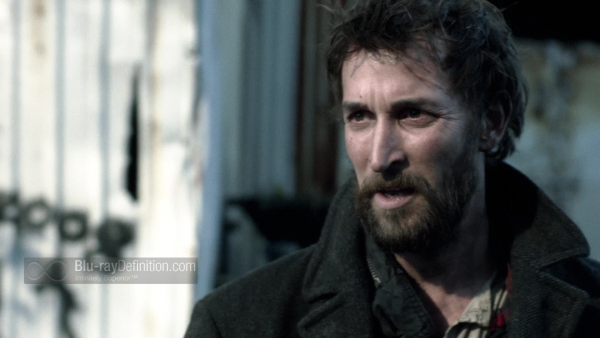 Well-acted, paced, and with a solid sense of storytelling, Skies (outside of the excellent The Walking Dead and Breaking Bad), just may be one of the best series on TV. Even though I had said the alien angle had been done before, Skies felt different. I point toward the acting, in particular that of Noah Wyle and Drew Roy, as one of the strongest points. Initially playing as antagonists toward how to defeat these invaders, the two, eventually, know they must work together. The banter between the two plays off well adding a sense of tension, a sense of fear to the series.
It's aspects like this, and the overall flow from episode to episode, that makes Falling Skies a series I highly recommend you check out.
Video Quality
[Rating:4/5]
The series' 1.78:1 framed, AVC MPEG-4 encoded transfer fares better than the original HD broadcast. Of big difference between the HD broadcast and this Blu-ray transfer is the series' overall palette. I found the TV counterpart to lack any real punch or solid definition. Some may be quick to point to the tone of the series and label this a stylistic decision on the creators' part. In comparing the  two (thanks in part to still having the entire second season on my DVR), the wider exterior shots held more clarity. I could make out background detail that previously was not noticeable (stop signs, cars, etc). I'm not saying this is a huge difference, but something that is definitely noticeable. Other items like film grain are still present with a slight layer applied. This all helps to add to the somewhat dark, lack of hope elements the initial episodes carry. The print from episode to episode is in solid condition with no instance of scratches, damage or other anomalies that may plague the transfer. While the image is not completely perfect, I still found this to be an overly pleasing job by Warner, one which fans will approve of.
Audio Quality
[Rating:4/5]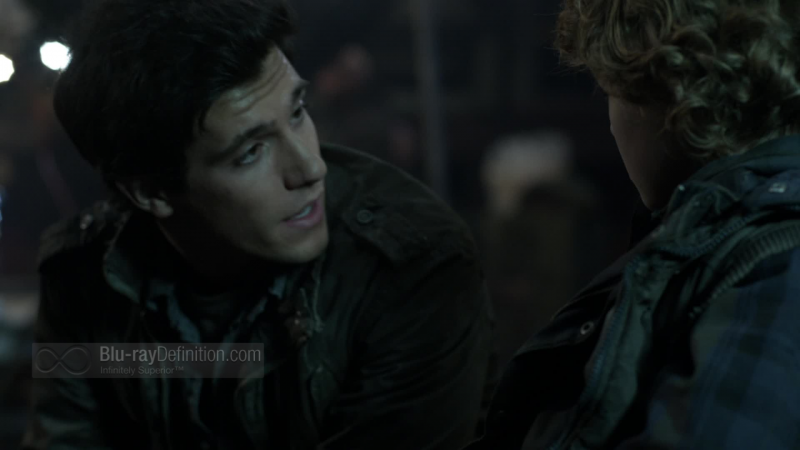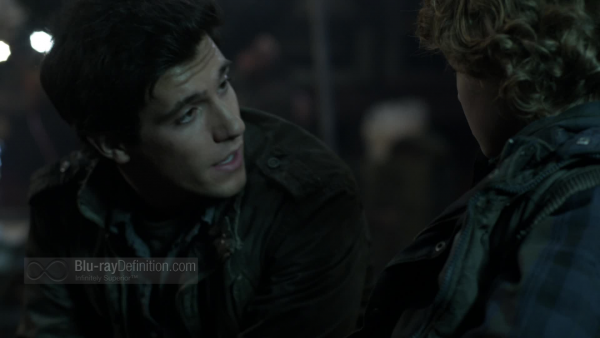 Falling Skies: The Complete Second Season arrives with a Dolby TrueHD 5.1 (48kHz/24-bit) soundtrack. Dialogue is well reproduced throughout the series, even though actor Noah Wyle does tend to speak a little bit on the lower side. There is no instance where the dialogue does drop out. The series-wide use of sound effects, whether the velociraptor sounding skitters or the revving of a motorcycle, all sounded fine. LFE is solid throughout, in particular thanks to the score by Noah Sorota has the kind of range to it that offers deep low end. The mix also creates a sense of real-life atmosphere, building up during the heightened areas, then quieting down in other areas. All in all, this track suits the series well.
Supplemental Materials
[Rating:3/5]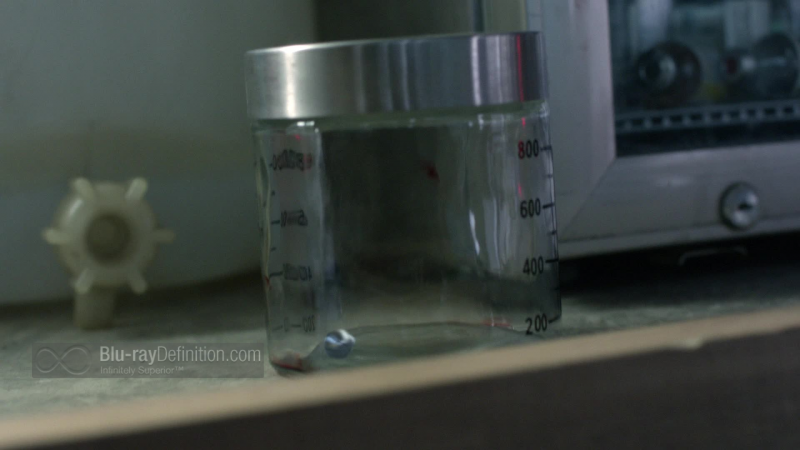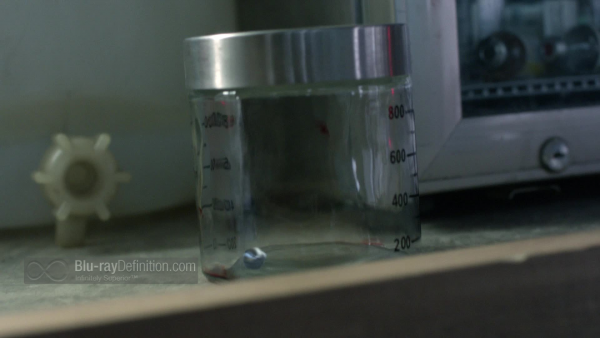 All included features are presented in High Definition:
One Page at a Time: Writing the 2nd American Revolution – This runs 20:49 and serves as a look into the making of the 2nd season. Executive Producer Remi Aubuchon discusses the challenges of filming the 2nd season, especially after ending the 1st season with such a cliffhanger.
The Skitter Evolution – This runs 9:47 and looks into a day of filming in Vancouver, Canada (on January 25th, 2013.) Specifically, they speak on an event that takes place in the 4th episode (of which I won't reveal here.)
A Fan's Perspective: Touring the Set of Falling Skies – This runs 8:59 and follows a few lucky fans as they toured the set of the series. The winners, chosen by a game played on the series' website, got to meet the cast and crew as well.
2nd Watch – Running 30:58, this is a Q&A session hosted by Wil Wheaton, with varying members of the cast and crew as they discuss the 2nd season.
Season 2 Animated Trailer, Created by Dark Horse Comics –
Season 3 Preview – This runs 2:20 and offers up a brief look into the upcoming 3rd season via a bit of behind-the-scenes action.
Audio Commentaries with Cast Members – 4 episodes have commentary tracks. Worlds Apart (Actor Noah Wyle, Executive Producer/Director Greg Beeman, and Writer Mark Verheiden.) Homecoming (Noah Wyle, Greg Beeman, and Executive Producer Remi Aubuchon.) Molon Labe (Noah Wyle, Remi Aubuchon, and Writers Bradley Thompson and David Weddle.) A More Perfect Union (Noah Wyle, Remi Aubuchon, and Bradley Thompson and David Weddle.)
UltraViolet – UltraViolet Digital Copies have been included for the entire season.
The Definitive Word
Overall:
[Rating:4/5]
Falling Skies, while not a perfect series, is engaging enough with solid thrills and acting. Warner's Blu-ray for the series features improved video over the HD broadcast with a good lossless track and a few solid features. Fans of the series will definitely want to add this one to their ever-growing Blu-ray collections, while others will want to move this to the top of their rental queue.
Additional Screen Captures
[amazon-product]B008BQG3RE[/amazon-product]
[amazon-product]B00BN0YX8Q[/amazon-product]
Purchase Falling Skies: The Complete Second Season on Blu-ray at CD Universe
Shop for more Blu-ray titles on Amazon.com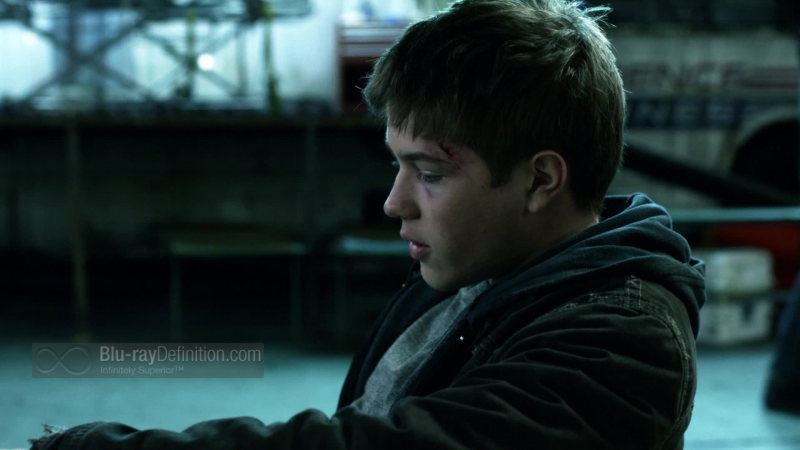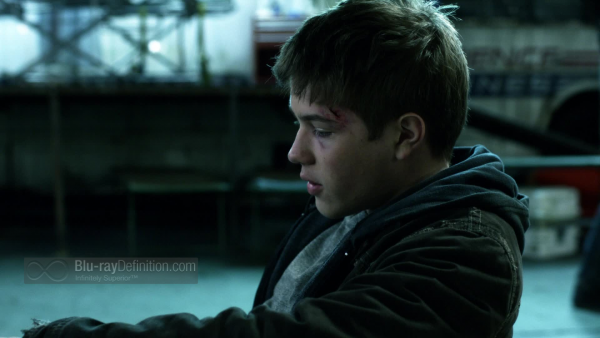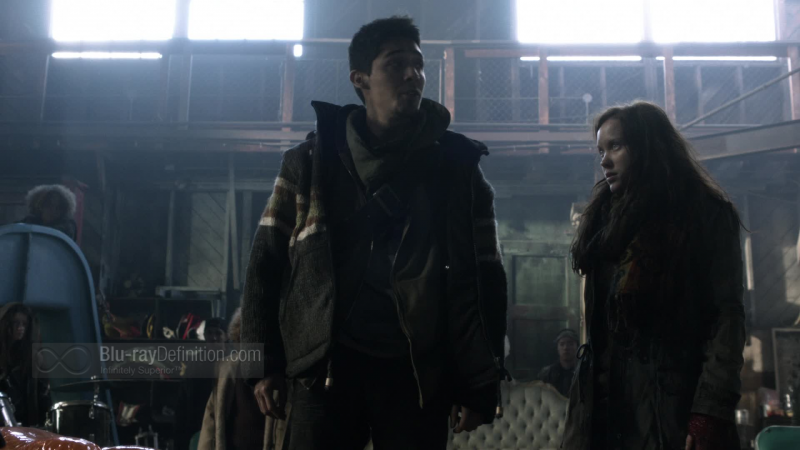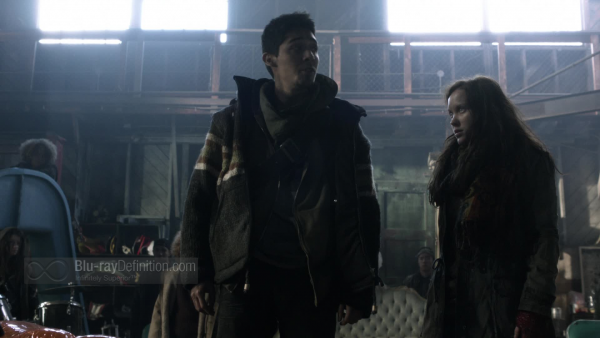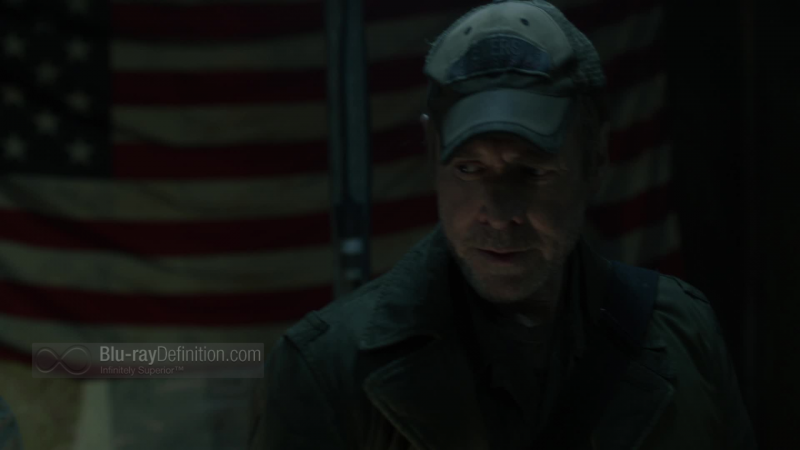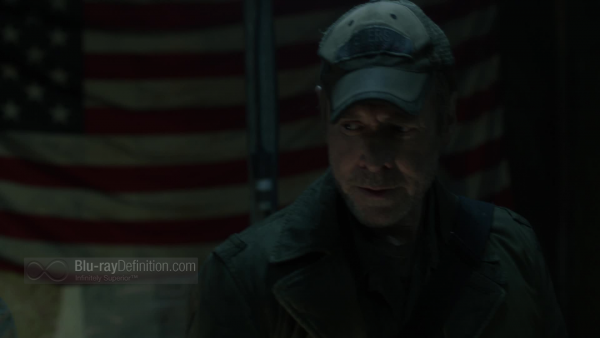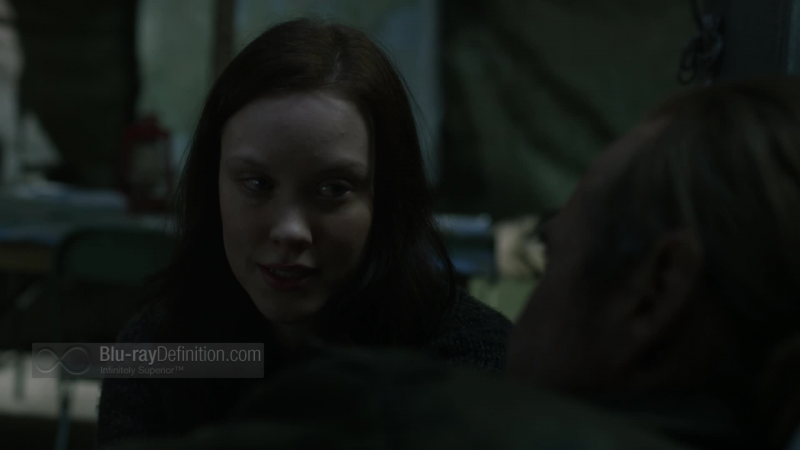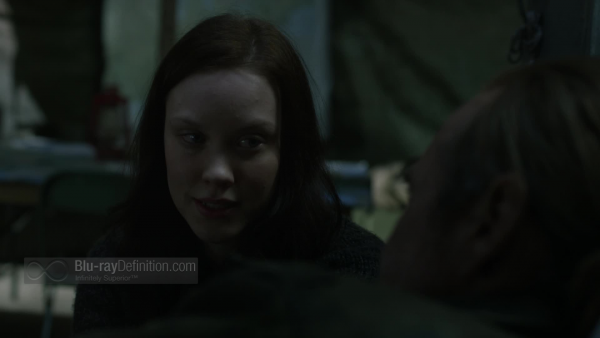 [amazon-product]B008BQG3RE[/amazon-product]
[amazon-product]B00BN0YX8Q[/amazon-product]
Purchase Falling Skies: The Complete Second Season on Blu-ray at CD Universe
Shop for more Blu-ray titles on Amazon.com
Overall
[Rating:4/5]
The Series
[Rating:4.5/5]
Video Quality
[Rating:4/5]
Audio Quality
[Rating:4/5]
Supplemental Materials
[Rating:3/5]