Aspect Ratio: 1:85:1

Video Codec: AVC/MPEG-4 (2D), MVC (3D)
Resolution: 1080p/24 (23.976Hz)
Audio Codec: English DTS-HD Master Audio 7.1 (48kHz/24-bit), French and Spanish Dolby Digital 5.1 [3D/2D]
Subtitles: English SDH, French, Spanish Subtitles
Region: A (B? C?)

Rating: R
Run Time: 106  Mins.
Discs:  3 (1 x Blu-ray 3D, 1 x Blu-ray, 1 x DVD)
Studio: Walt Disney Studios Home Entertainment
Blu-ray Release Date: December 13th, 2011
List Price: $49.99
Overall
[Rating:3.5/5]
The Film
[Rating:3.5/5]
Video Quality
2D HD: [Rating:4.5/5]
3D Effect: [Rating:3/5]
Audio Quality
[Rating:4.5/5]
Supplemental Materials
[Rating:2/5]
Click thumbnails for high-resolution 1920X1080p screen captures
(The below TheaterByte screen captures were taken directly from the Blu-ray Discs and losslessly compressed in the PNG format. There should be no loss of picture quality with this format. All screen captures should be regarded only as an approximation of the full capabilities of the Blu-ray format.
The Film
[Rating:3.5/5]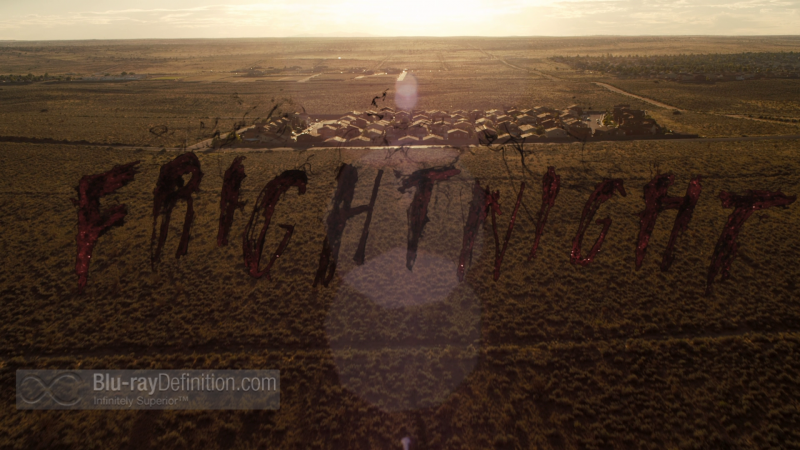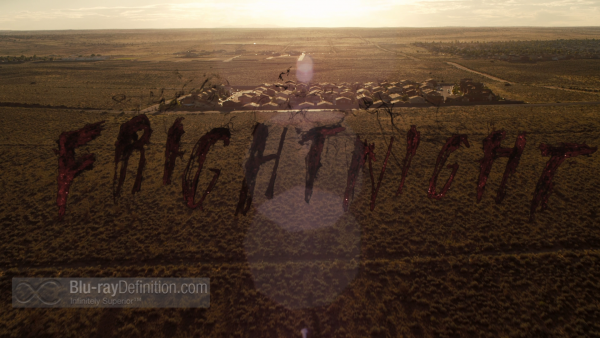 Fright Night tells the story of Jerry Dandrige (Colin Farrell), the new, strange neighbor next door to Charley Brewster (Anton Yelchin). Upon initial glance, Jerry seems normal but it's after further inspection that Charley realizes nothing is normal about Jerry. In particular, a large amount of people have started dying. Add this in to Jerry's strange disappearances and activities, and Charley seems to have figured out that Jerry just may be a vampire. Now it's up to Charley and Peter Vincent (David Tennant), a vampire-slayer/Las Vegas magician, to stop Jerry's destructive reign. What results is a surprisingly well made remake that rides on the strength of Colin Farrell's performance.
In comparison to the original film, this remake of Fright Night seemed like the kind that wasn't necessary in any way shape or form. After all, the original is like a cult classic (well, at least to myself it is). When I saw the trailer for this 2011 version, I questioned why. Then I saw Colin Farrell would be part of the cast…playing the vampire villain no less. I'll easily admit that the addition of Farrell took this from an "I'll watch when I get time," to an immediate "watch." Yes, Colin Farrell is one of the strongest points of this film. I've always been a fan of his work ranging from Phone Booth to, yes, even Daredevil. He's occasionally criticized for "over-acting", but that is what works here. His acting is both scary at times, yet also has that sick, twisted humor feel to it. The rest of the supporting cast, from Christopher Mintz-Plasse (who is shaping into a fairly good actor himself) to Toni Collette, all add in their own charm and style making this remake (in a world of blah remakes) one worth checking out for those who enjoyed the original.
Video Quality
HD: [Rating:4.5/5]
3D Effect: [Rating:3/5]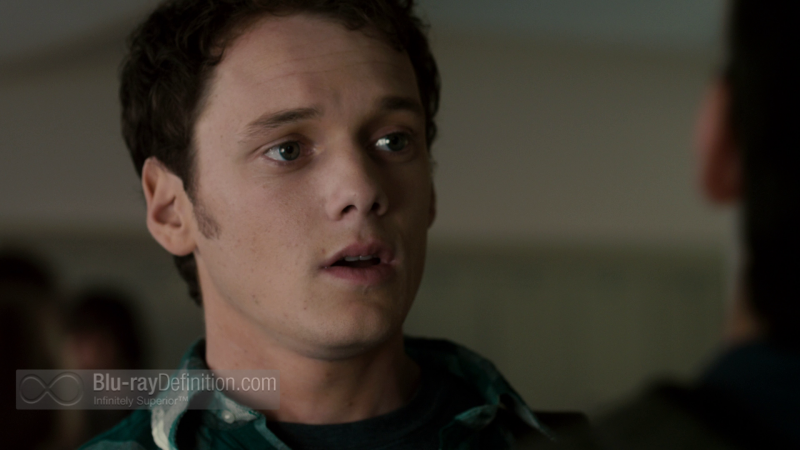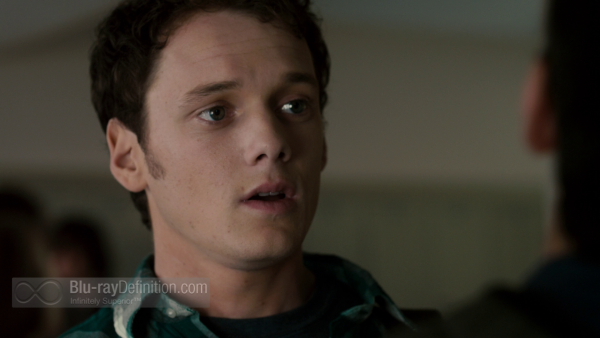 Fright Night arrives with a 1080p, AVC/MPEG-4 encoded, 1:85:1 framed transfer that is just about excellent. The film's color palette features rich colors of any range of the spectrum. Whether your dark blacks that dominate the film or your bright contrasts of  characters, everything looks great. Detail is splendid throughout, in particular that of the aforementioned contrasts of characters. Flesh tones are accurate and texture detail is spot on. Grain is absent as this film was shot digitally. All of the digital effects do translate well onto Blu-ray with no instance of banding. All in all, quite the impressive 2D presentation. Now onto the 3D presentation.
Depite being shot entirely in 3D, Fright Not just doesn't look that impressive and almost looks like a 2D-to-3D conversion. Now, I do understand the film is called Fright NIGHT, but should this entire 3D presentation look…well….dark? Dark as in you basically can't really make out most of the transfer. While these moments do harm this, I will admit that some of this 3D transfer is solid, such as foreground details and certain sequences. Moments like where pieces of glass fly at the screen and where varying objects move about in a somewhat cheesy, cheap manner. Kind of basic 3D, but I guess 3D is 3D….right?
Audio Quality
[Rating:4.5/5]
The film's provided DTS-HD Master Audio 5.1 is equally as impressive as the aforementioned transfer…well, the 2D transfer at least. Dialogue is well reproduced throughout via the center channel. LFE is deep and immersive, in particular during the club moments. Here the film's musical selections (that of Kid Cudi) all add solid LFE that rocks the room. Speaking of music, the film's score by Ramin Djawadi adds in a true sense of atmosphere. Whether background music via the rears, dialogue via the front or varying effects like thunder all work in tandem to create a solid sound field. Pans between rears are also seamless and invisible. All in all, a truly fine, effective aural presentation.
Supplemental Materials
[Rating:2/5]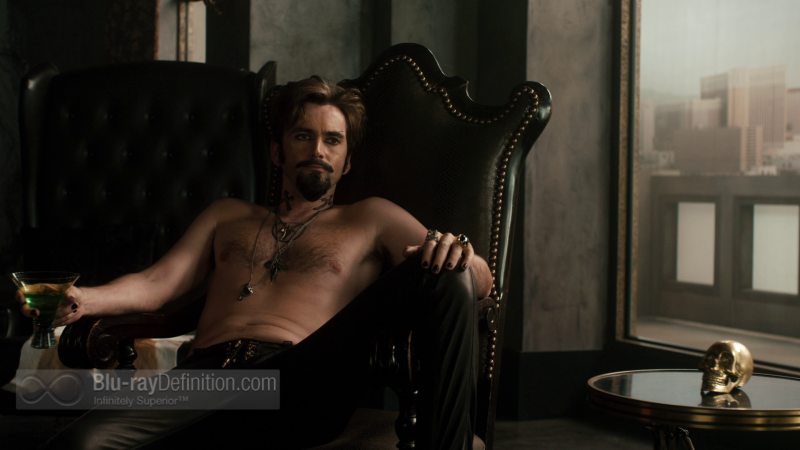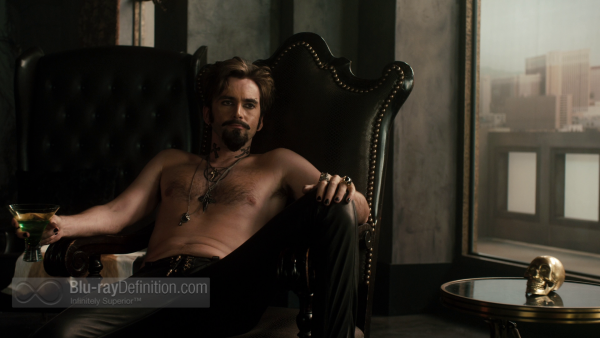 The supplements are shown in FULL HD:
Deleted & Extended Scenes – There are 5 different scenes shown, which total just shy of 5 minutes in length. The scenes themselves, while brief, are worth checking out.
Peter Vincent: Come Swim In My Mind – This runs a brief 2 minutes that shows whether Vincent's Fright Night is truly real or not.
The Official "How To Make A Funny Vampire Movie" Guide – A somewhat decent making of, running around 8 minutes. Items like cast and crew, production, visual effects and weapons are talked about.
Bloopers – Roughly 3 minutes of, sometimes, funny bloopers are shown.
Music Vide0 – A music video for Kid Cudi's "No One Believes Me" is shown.
Squid Man- The entire (3 minute) short is shown.
DVD – A DVD of the film is included.
Digital Copy – A Digital Copy of the film is included.
The Definitive Word
Overall:
[Rating:3.5/5]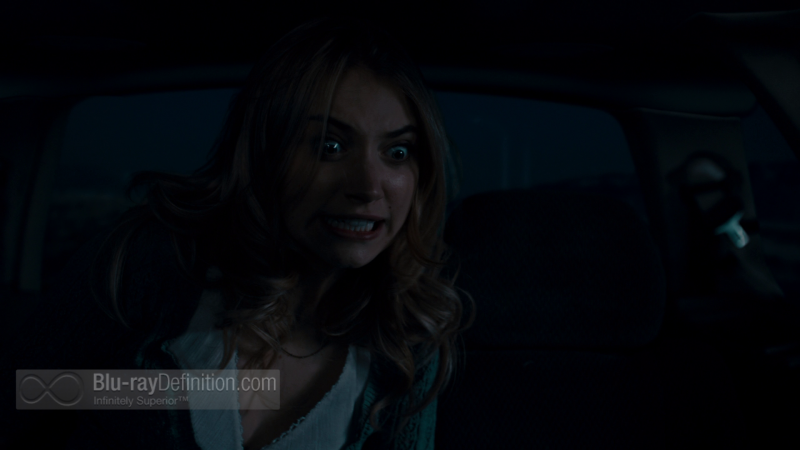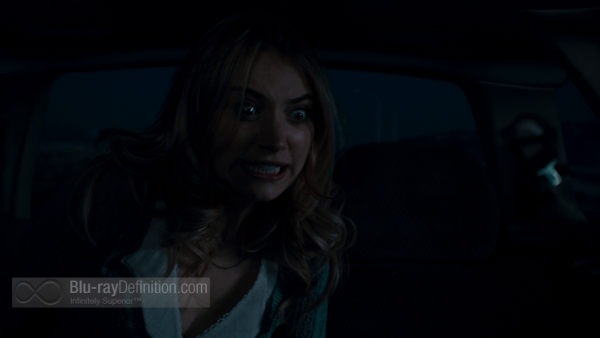 The 2011 update of Fright Night is a solid remake, highlighted by a great performance from Colin Farrell. Disney's Blu-ray is top notch (2D wise), but the 3D presentation leaves something to be desired. Still, despite this negative, I still found this to be worth recommending based on the strength of the film and 2D visuals.
Additional Screen Captures
[amazon-product]B003Y5H5FQ[/amazon-product]
Purchase Fright Night (2011) on Blu-ray 3D at CD Universe
Shop for more Blu-ray titles at Amazon.com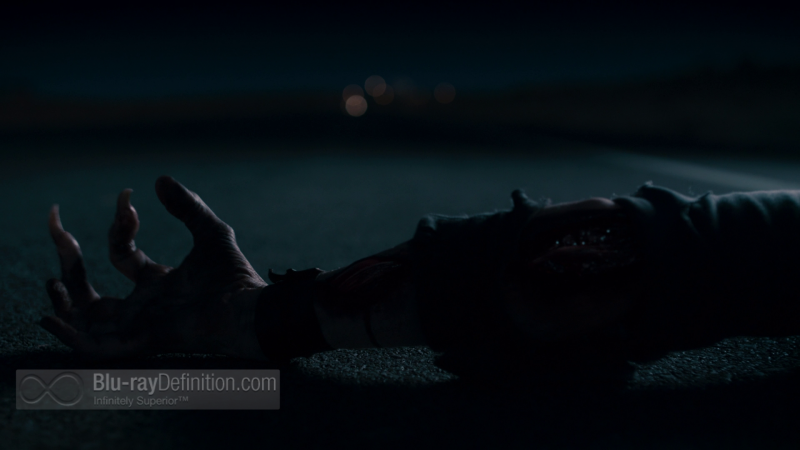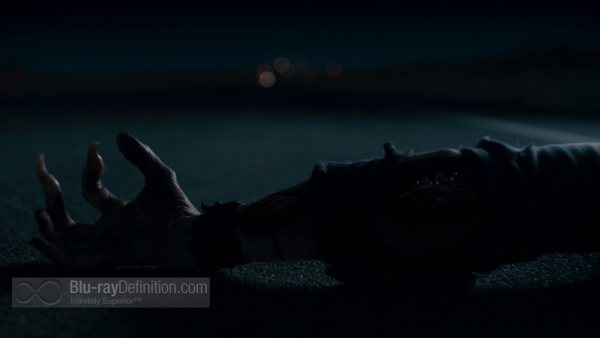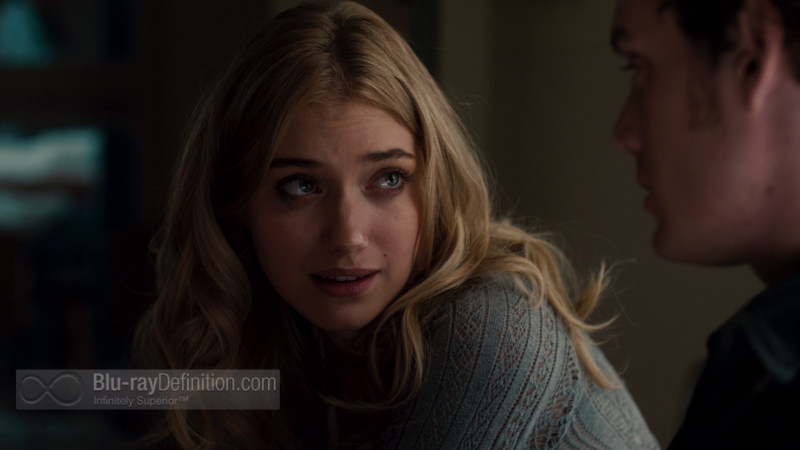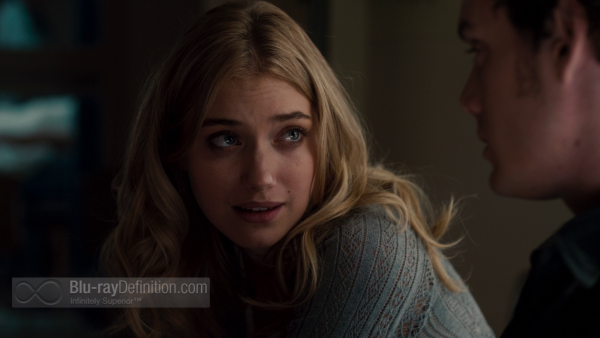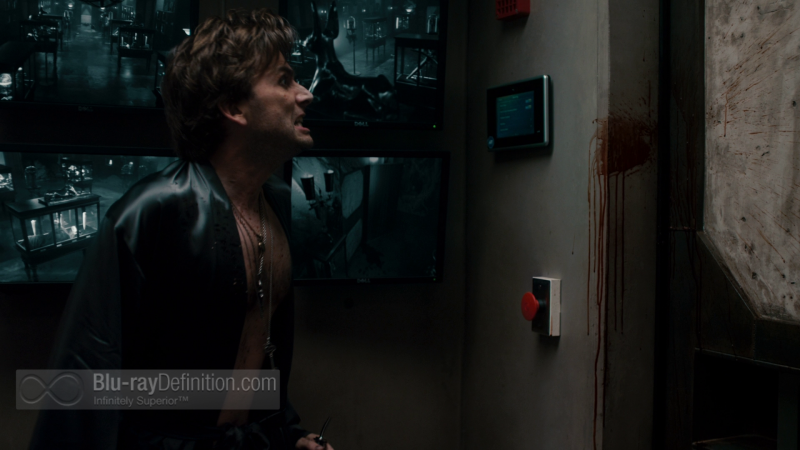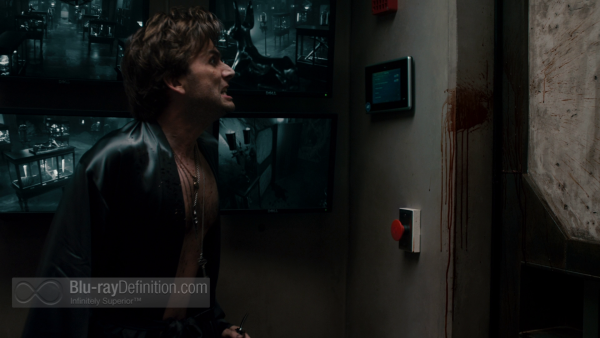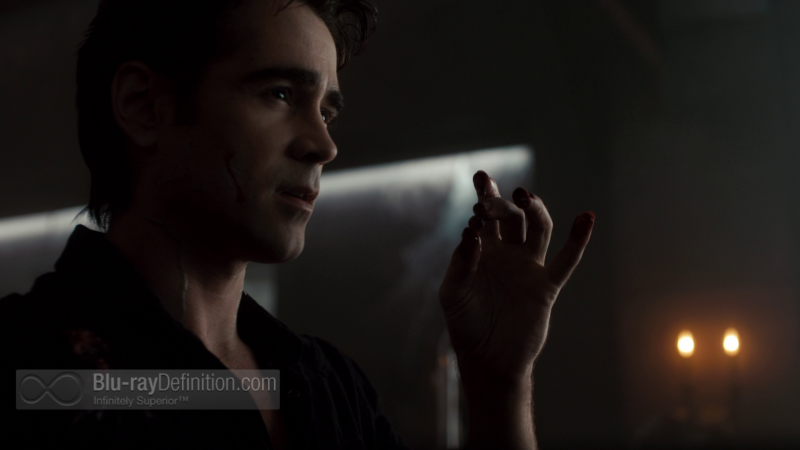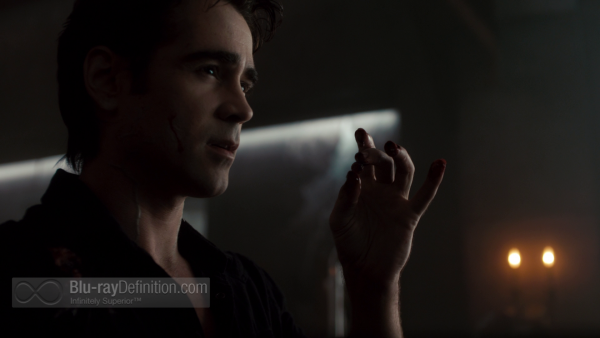 [amazon-product]B003Y5H5FQ[/amazon-product]
Purchase Fright Night (2011) on Blu-ray 3D at CD Universe
Shop for more Blu-ray titles at Amazon.com
Overall
[Rating:3.5/5]
The Film
[Rating:3.5/5]
Video Quality
2D HD: [Rating:4.5/5]
3D Effect: [Rating:3/5]
Audio Quality
[Rating:4.5/5]
Supplemental Materials
[Rating:2/5]