– –
The Series
[Rating:4.5/5]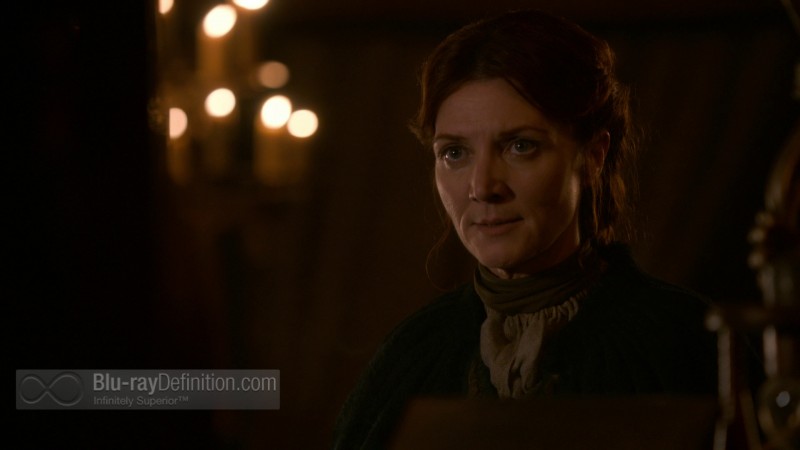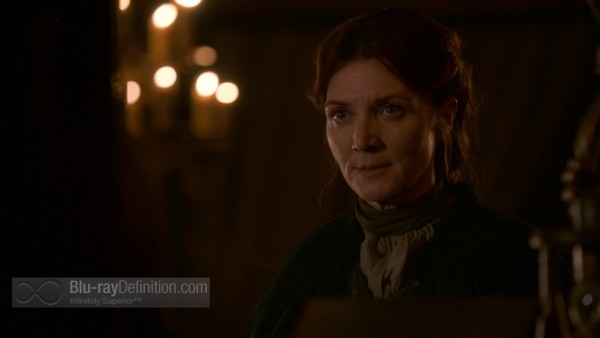 HBO's magnificent adaptation of George R.R. Martin's marvelous fantasy saga continues in this second, 11-time Emmy nominated (including Outstanding Drama) series. At first glance, season two seems to lack the focus of the first season, with Ned Stark (Season Bean) absent, leaving a vast void for the series' focus. The story has devolved into multiple subplots and numerous opportunities for conspiracies, intrigue and, most of all, war. However, with this central character gone, the vast world created by Martin in his novels, especially, begins to open up and come more into view in the second season.
With Robert dead, the coveted Iron Throne is now occupied by his cruel and sadistic young son Joffrey Baratheon (Jack Gleeson) who is counseled by his mother Cersei (Lena Headey), now herself the Queen Regent. The disliked "imp," Tyrion Lannister (Peter Dinklage), Joffrey's uncle and Cersei's brother, has been appointed the powerful and dangerous position of Hand of the King and he works both to extend the Lannister power and ease the unrest of the people due to their hatred of Joffrey. As unrest grows in the South, in the North Robb Stark (Richard Madden), now has become the King of the North and he has launched into a war against the Lannisters to avenge the death of his father, taking the king's uncle and Cersei's brother and lover Jaime Lannister (Nikolaj Coster-Waldau) as his prisoner to keep in exchange for his sisters Sansa and Arya, the former of whom is being held hostage by the Lannisters. Meanwhile, Daenerys Targeryn (Emilia Clarke), leading her Dothraki people through the "red waste," a vast and deadly desert, has her newborn dragons and plots her return, shoring up her power in the East,  to reclaim the Iron Throne she believes rightfully belongs to her. Stannis Baratheon (Stephen Dillane), meanwhile, rejects Joffrey's claim to the throne, has taken up with a powerful priestess and battles his own brother Renly (Gethin Anthony) to shore up his naval strength and launch an attack on King's Landing. North of the wall, Jon Snow (Kit Harington) and the men of the Night's Watch are at the Fist of the First Men, battling the icy depths of the coming winter, and rising forces amongst the wildlings that may make the War of the Five Kings look like child's play.
A darker season in tone that includes a little more of the fantastical elements of fantasy than the previous season, Game of Thrones: Season 2 is transitional but no less compelling. Watching it the second time through, it is a lot easier to take in all of the complexities and the multifaceted storylines. The various religions, the history of bad blood between the various houses, the different claims to the Iron Throne all come into focus in this season. Helping to clarify things – and kudos to HBO for this – is the included interactive In-Episode guide on this Blu-ray edition. It includes character bios, descriptions of locations, and most compellingly, Histories & Lore as told from the various characters' perspectives. It will help you follow along and open up your understanding of the events of the season.
Video Quality
[Rating:4.5/5]
Game of Thrones continues to be shot in high definition using the Arri Alexa camera with Cooke S4 and Angenieux Optimo lenses. It arrives in the usual AVC/MPEG-4 1080p encodement from HBO. While the transfer is steps above the 1080i broadcasts on cable (I checked recent reruns on my FIOS service), this season on Blu-ray doesn't seem to be quite as crisp in appearance or have the same deep dark levels and strong contrast of the previous season. At times, during some of the season's extensive, shadowy sequences, the image tends towards softness and the level of video noise is a little bit more noticeable than it has been in the past. Still, Thrones looks good, all things considered, and the image is nuanced, allowing for a lot of detail in the lavish sets and costumes to come through.
Audio Quality
[Rating:5/5]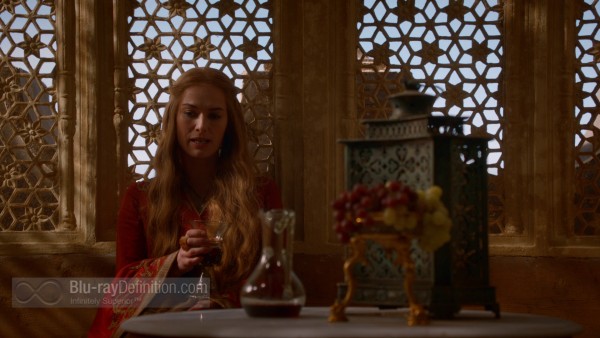 The DTS-HD Master Audio (48kHz/24-bit) soundtrack is still reference quality. Be it the crackle of a hearth, the crash of a blade, or the whinny and gallop of a horse, the track surrounds and engages with superb balance, a strong sense of dynamic range, and nicely extended lows. The high frequencies are tempered and non-fatiguing while dialogue is clean and intelligible.
Supplemental Materials
[Rating:4.5/5]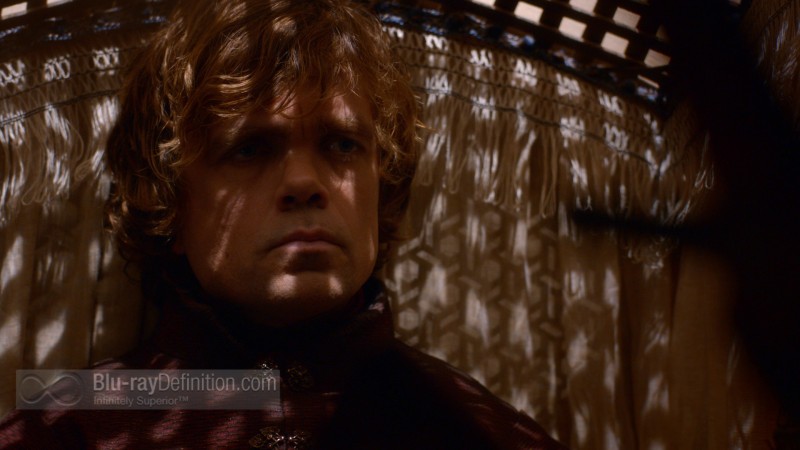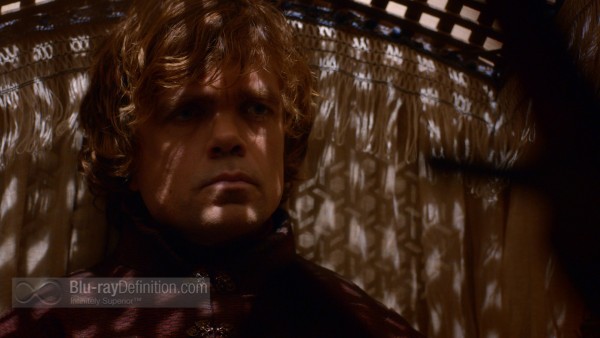 This collection is loaded with a fantastic set of supplements. Nothing here feels like simple filler.
The supplements:
Select Episode Audio Commentaries:

Episode One with executive producers/writers David Benoff & DB. Weiss
Episode Two with Alfie Allen (Theon Greyjoy) and Gemma Whelan (Yara Greyjoy)
Episode Three with writer Bryan Cogman and director Alik Sakharov
Episode Three with Sophie Turner (Sansa Stark), Maisie Williams (Arya Stark), and Isaac Hempstead (Bran Stark)
Episode Four with Carice Van Houten (Melisandre) and Liam Cunningham (Davos Seaworth)
Episode Six with Kit Harrington (Jon Snow), Rose Leslie (Ygritte), and co-executive producer/ writer Vanessa Taylor
Episode Seven with executive producers/writers David Benioff & D.B. Weiss
Episode Eight with Nikolaj Coster-Waldau (Jame Lannister) and Michelle Fairley (Catelyn Stark)
Episode Nine with co-executive producer/author of A Game of Thrones George R.R. Martin
Episode Nine with Peter Dinklage (Tyrion Lannister), Lena Heady (Cersei Lannister) and director Neil Marshall
Episode Ten with Rainer Gombos and Kullback of the visual effects team
Episode Ten with Emilia Clarke (Daenerys Targaryen) and co-executive producer/director Alan Taylor

In-Episode Guide – This interactive feature offers up text character bios, location guides, and character-narrated histories and lore* unlocked on an episode-by-episode basis that play against an animated, "motion comic" backdrop. This is an absolute must for newcomers and fans alike, whether you have read the George R.R. Martin source materials or not, to help keep rack of the various complexities of the series and to offer perspective on the vast world of Game of Thrones.
Season One Recap (1.78:1; 1080i/60; 00:02:32)
Character Profiles
War of the Five Kings – Track the claims, strategies, and key players involved in the battle for the Iron Throne with this interactive guide
Histories & Lore* (1080p/24) (also available as part of the In-Episode guide) – Learn about the mythology of Westeros as told from the various perspectives of the characters themselves.
Creating the Battle of Blackwater Bay (1.78:1; 1080i/60; 00:31:16) – See how the epic battle of Blackwater Bay was brought to life in this in-depth, behind-the-scenes look featuring the cast and crew.
Game of Thrones: Inner Circle (1.78:1; 1080p/24; 00:24:03) – Actors Emilia Clarke, Kit Harington, Lena Headey, Michelle Fairley, and Liam Cunningham talk in detail about their experiences shooting season two in this roundtable discussion, moderated by David Benioff & D.B. Weiss
The Religions of Westeros (1.78:1; 1080i/60; 00:07:34) – Hear author George R. R. Martin and showrunners David Benioff and D.B. Weiss discuss the competing religions in Game of Thrones, and how they influence the various characters in Westeros and beyond.
DVD
UltraViolet
iTunes Digital Copy
Printed Episode Guide
The Definitive Word
Overall:
[Rating:4.5/5]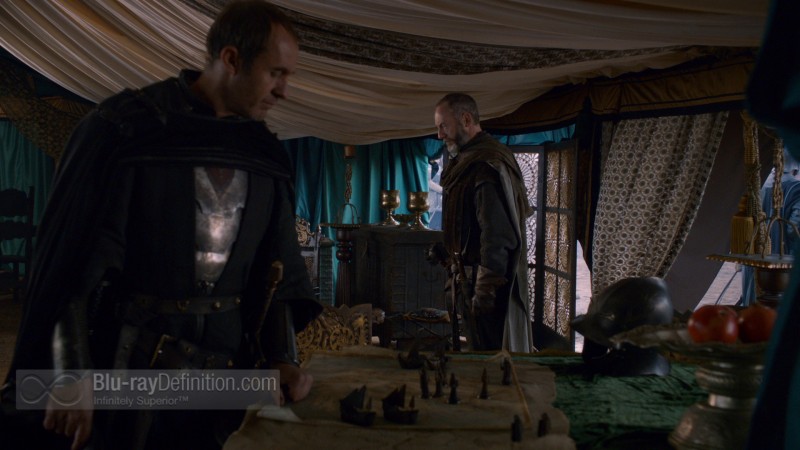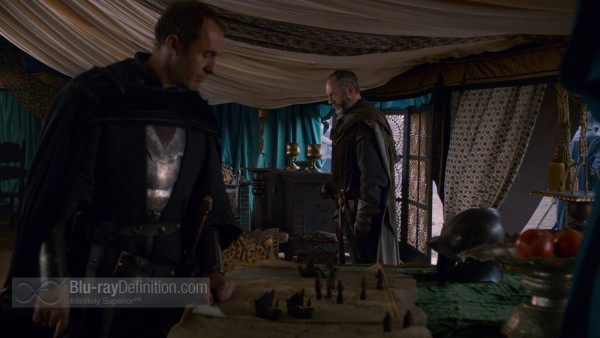 Another superb season of Game of Thrones thrusts us into the chaotic world of Westeros and beyond as a newly emerged "mad king" has ascended to the Iron Throne and cast the lands into perpetual war. New threats and new characters emerge even as the production, acting, and storytelling remains absolutely addictive.
Additional Screen Captures
[amazon-product]B00AN0KGWE[/amazon-product]
[amazon-product]B0060MYM7O[/amazon-product]
BestBuy Exclusive Lannister Packaging:

BestBuy Exclusive Greyjoy Packaging:

Purchase Game of Thrones: Season 2 on Blu-ray Combo Pack at CD Universe
Shop for more Blu-ray titles at Amazon.com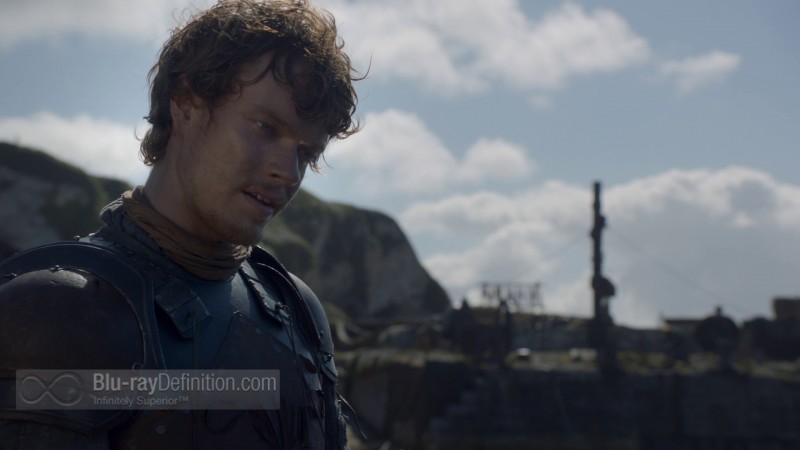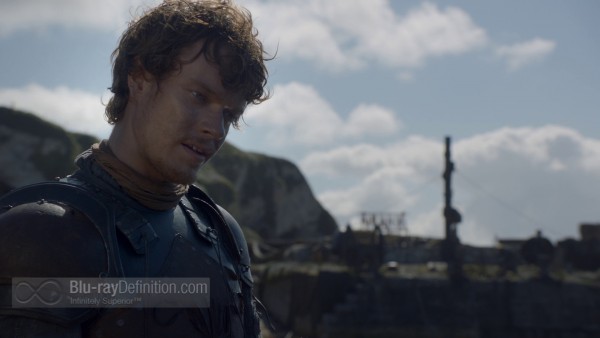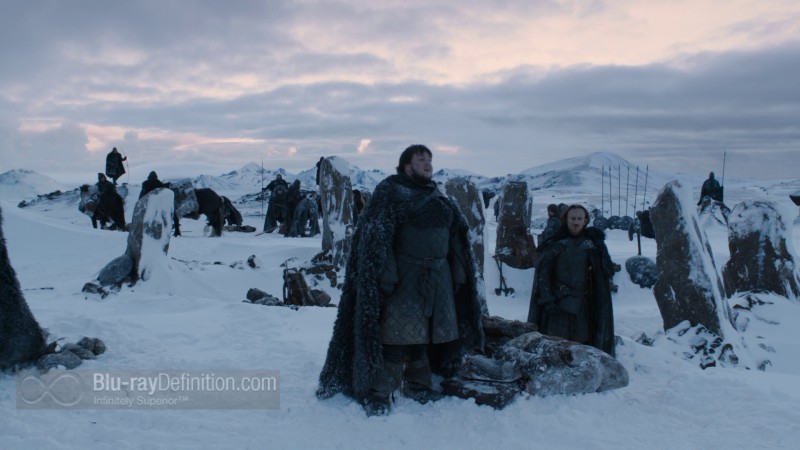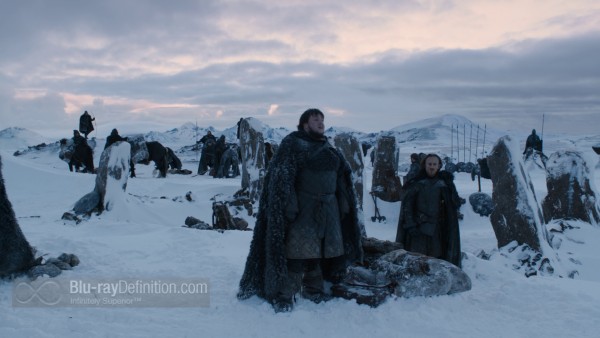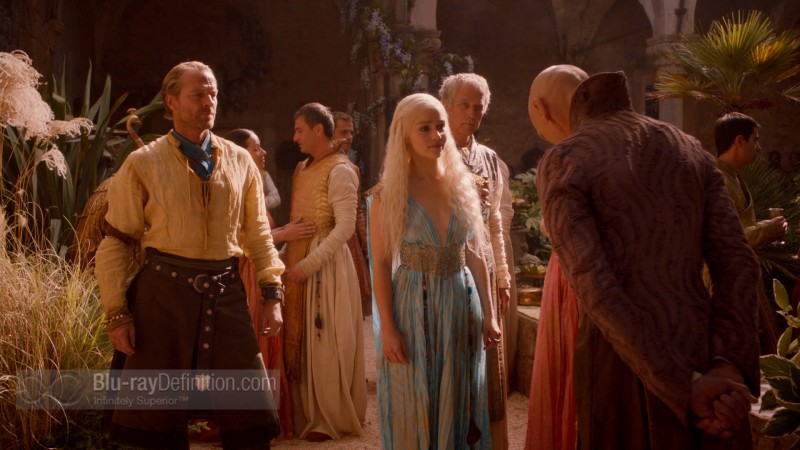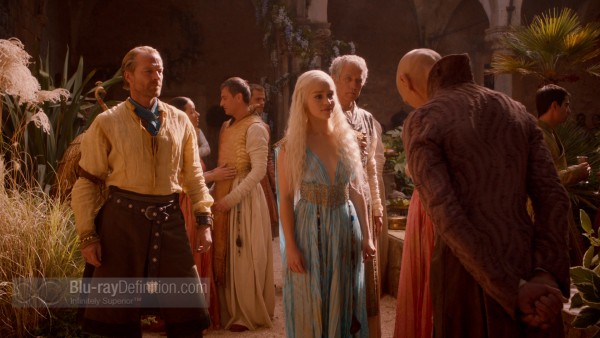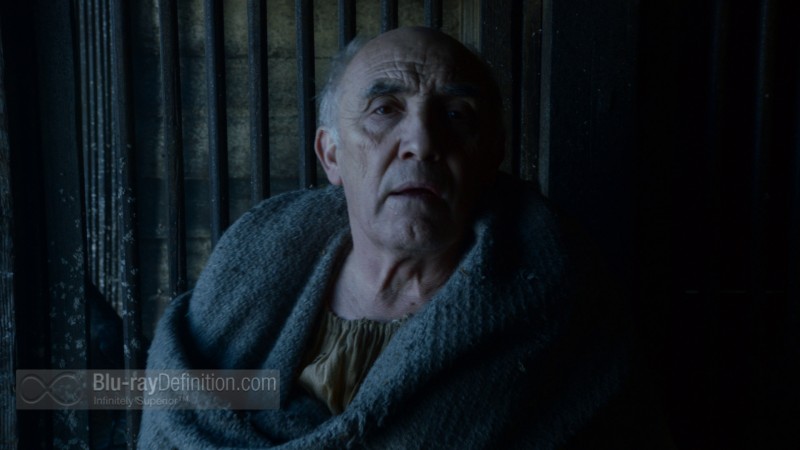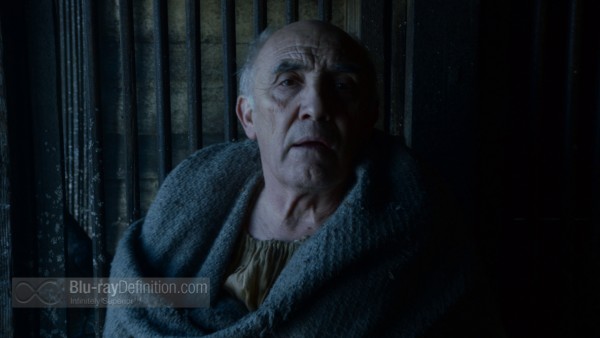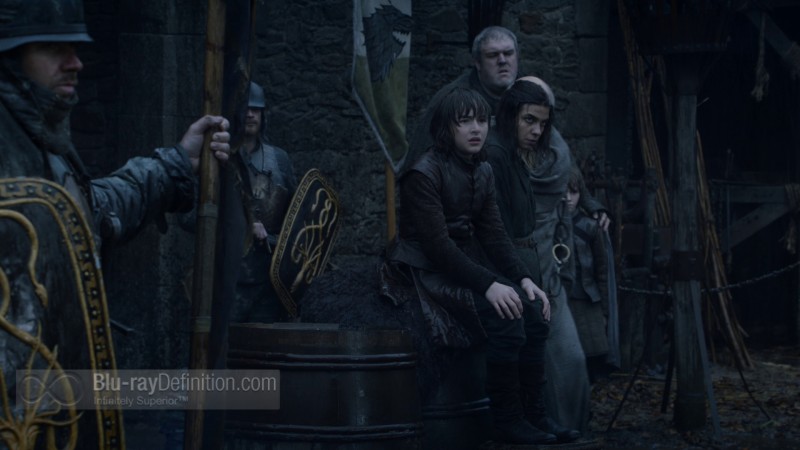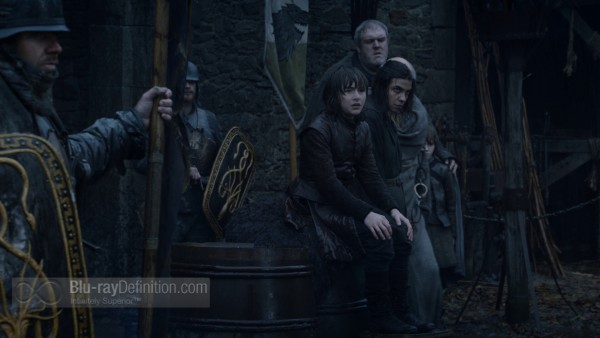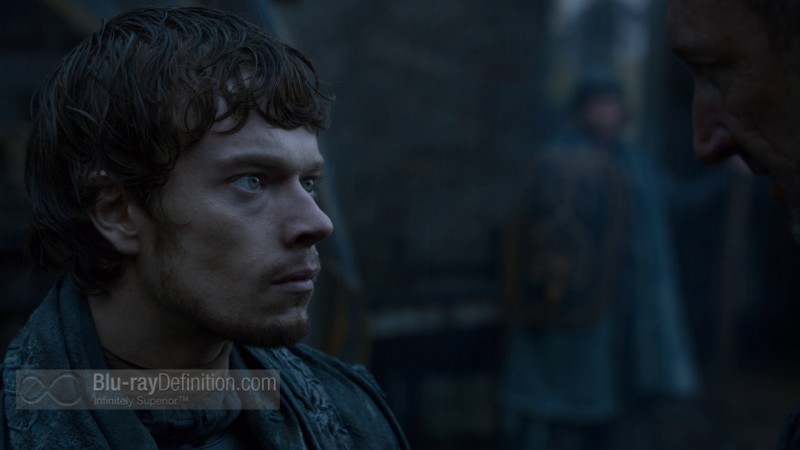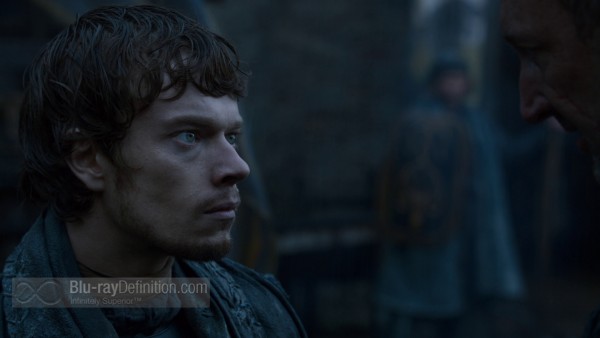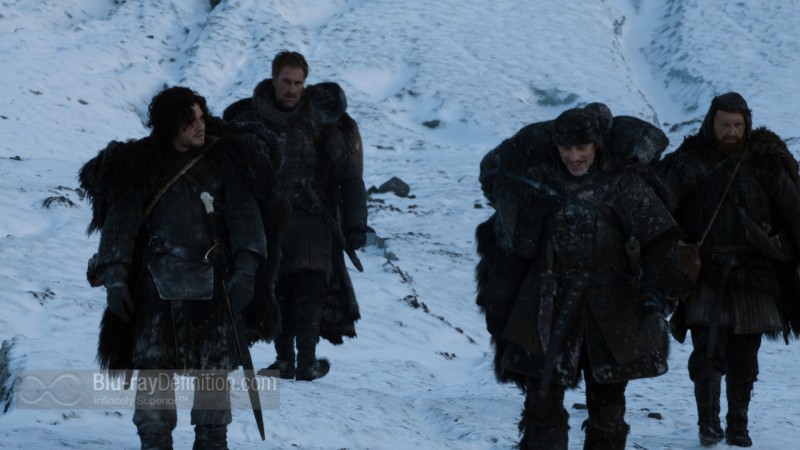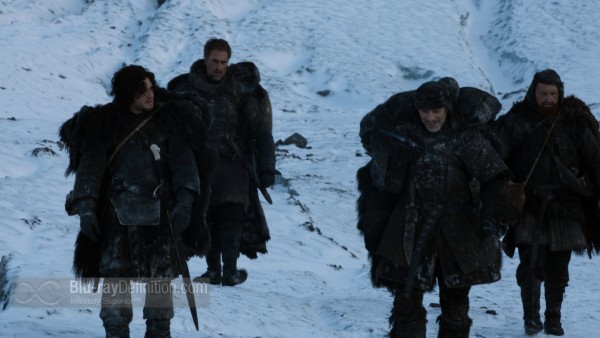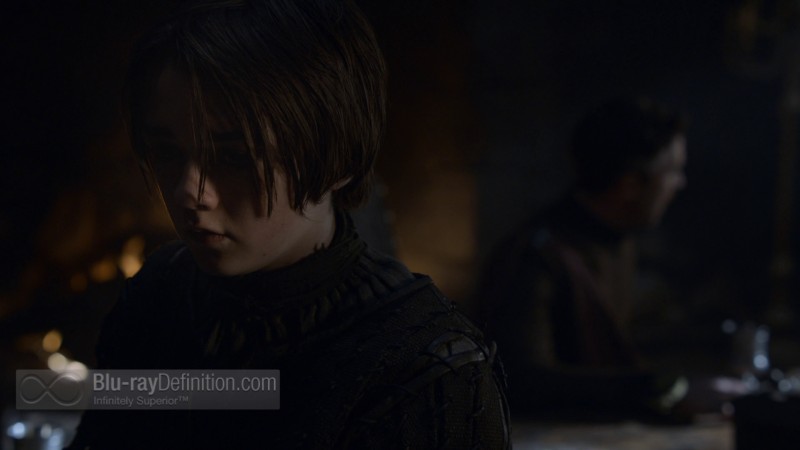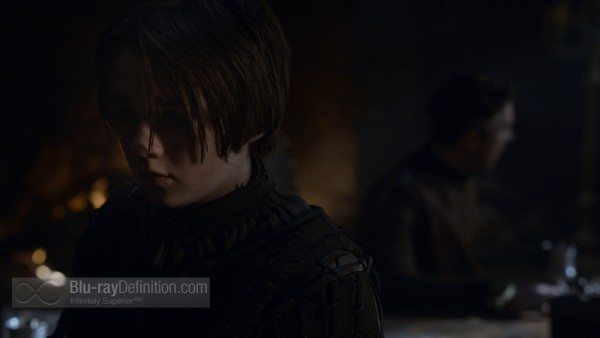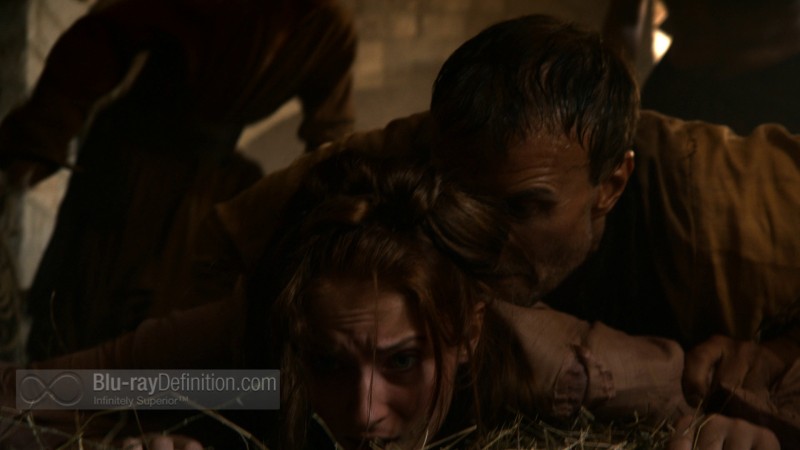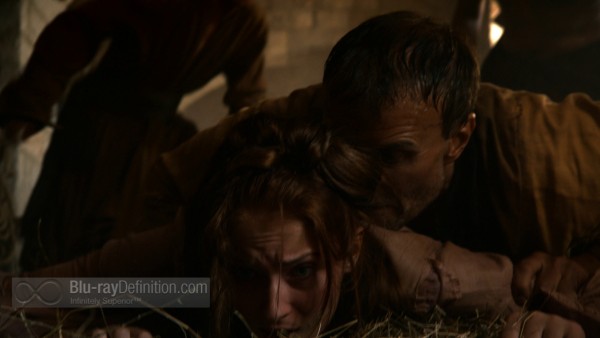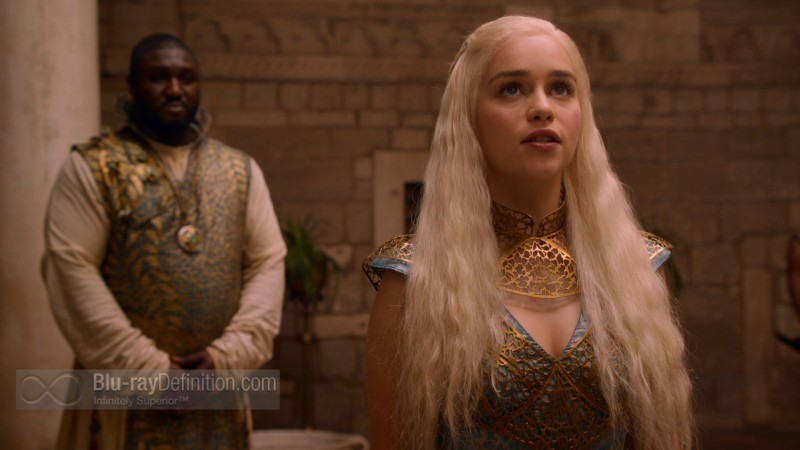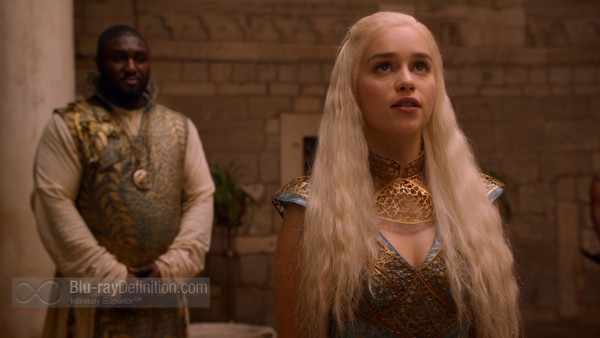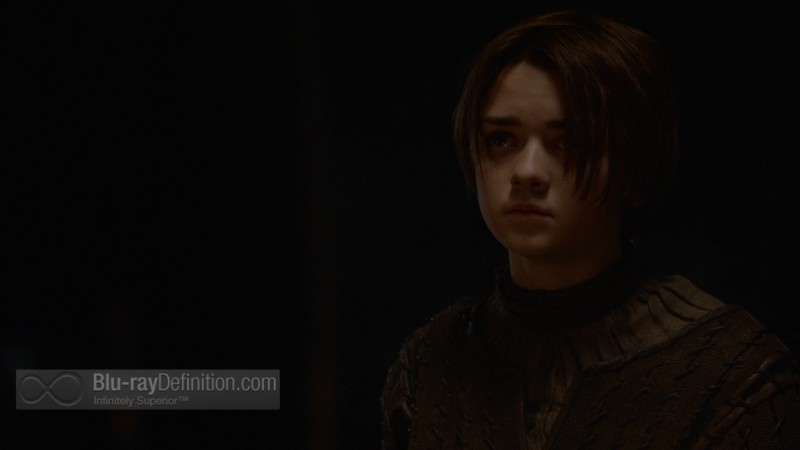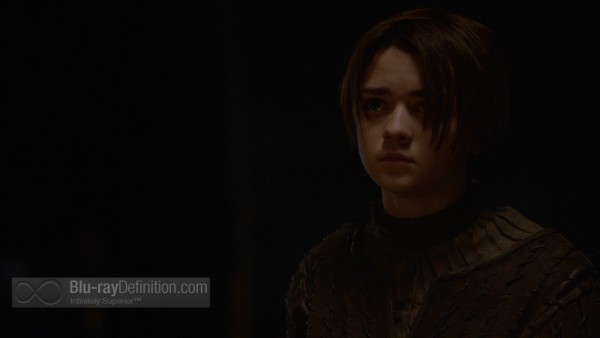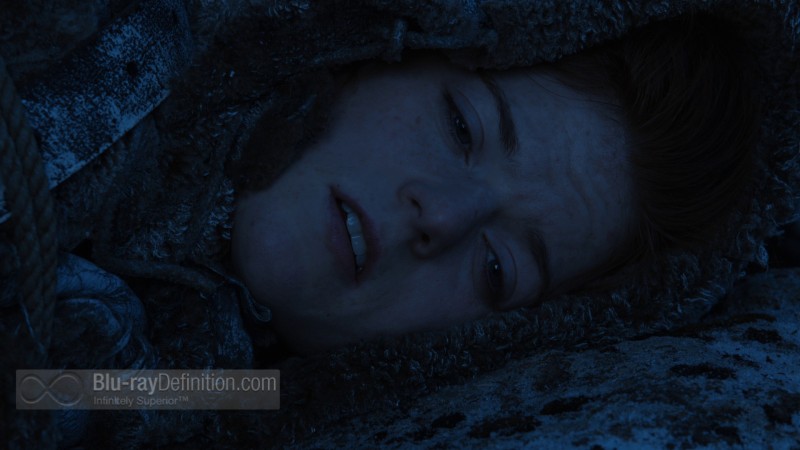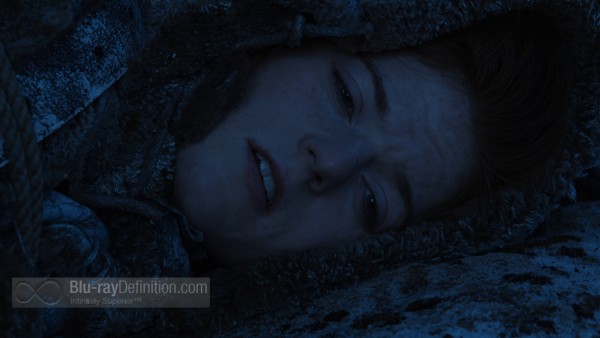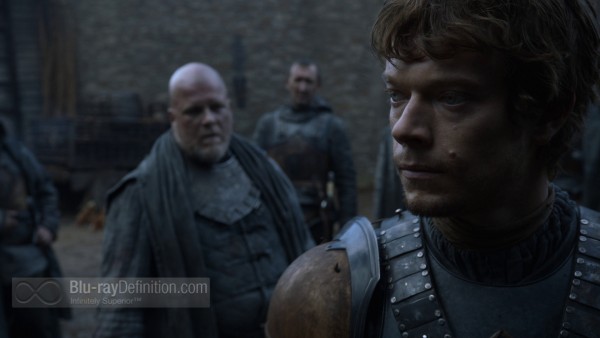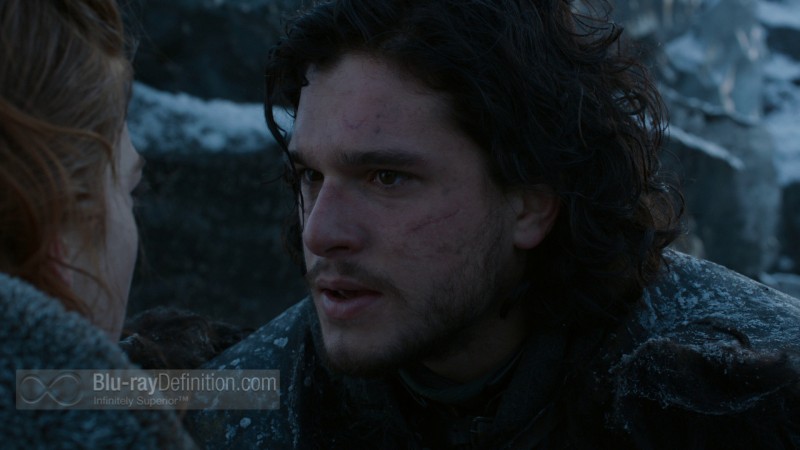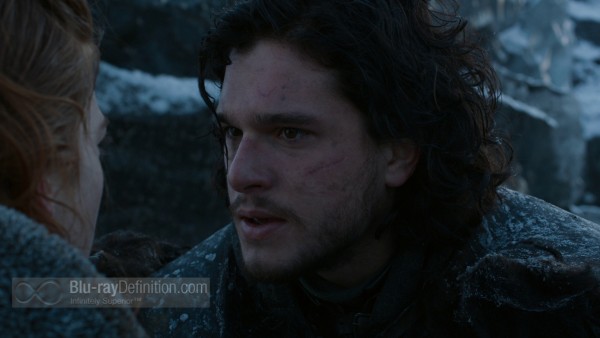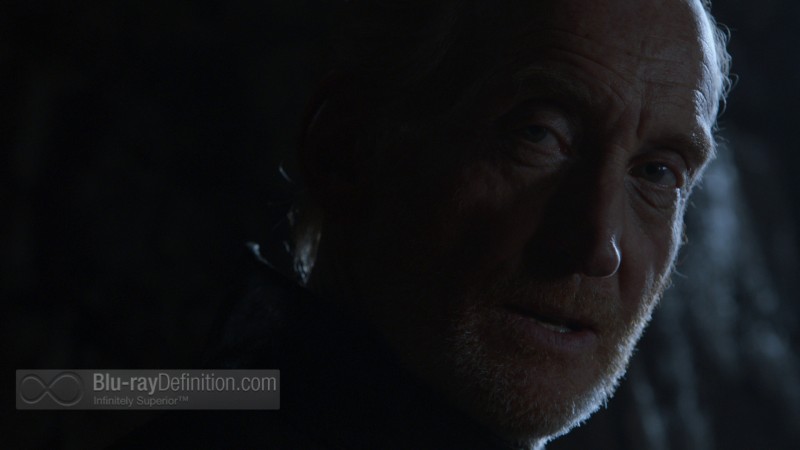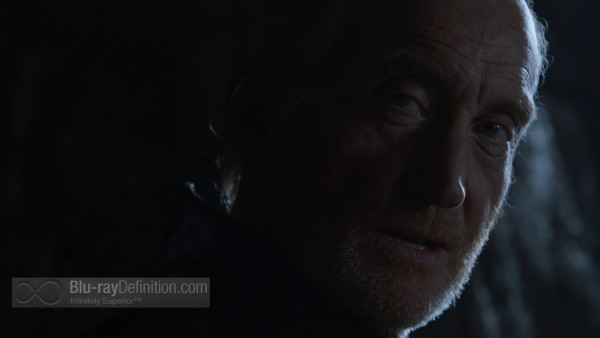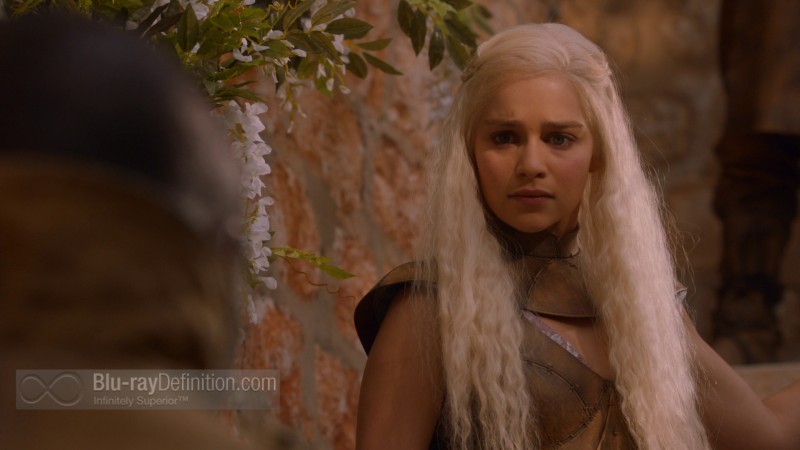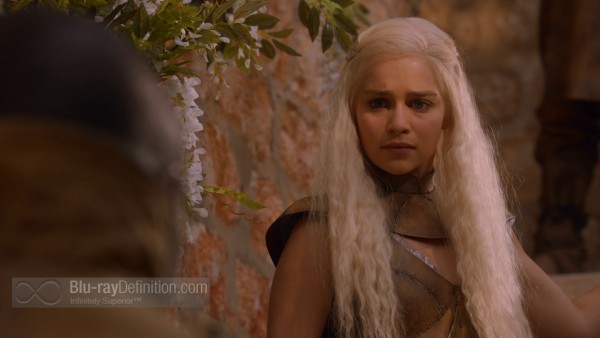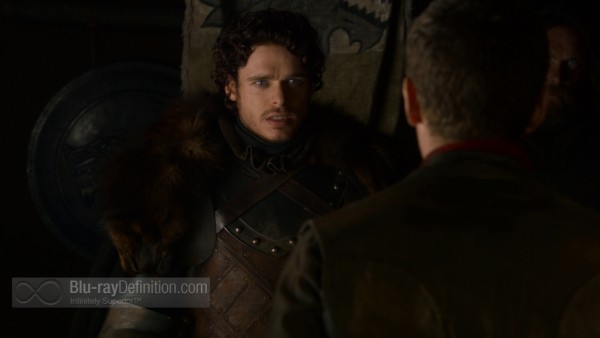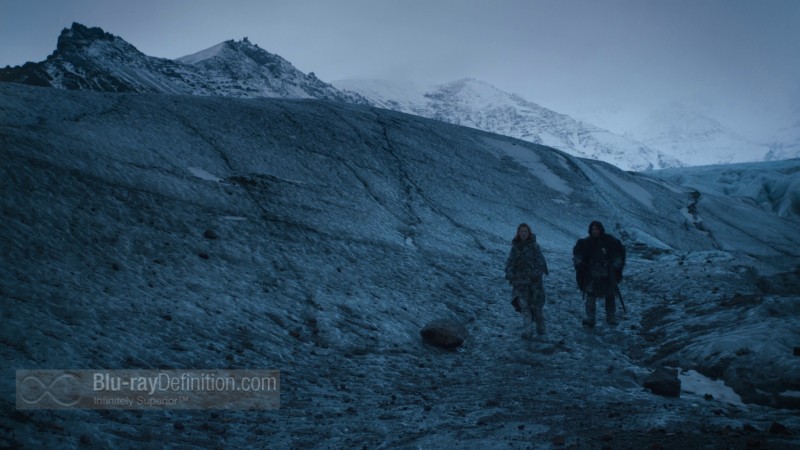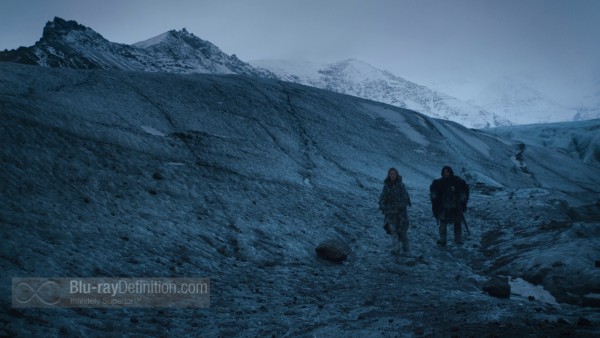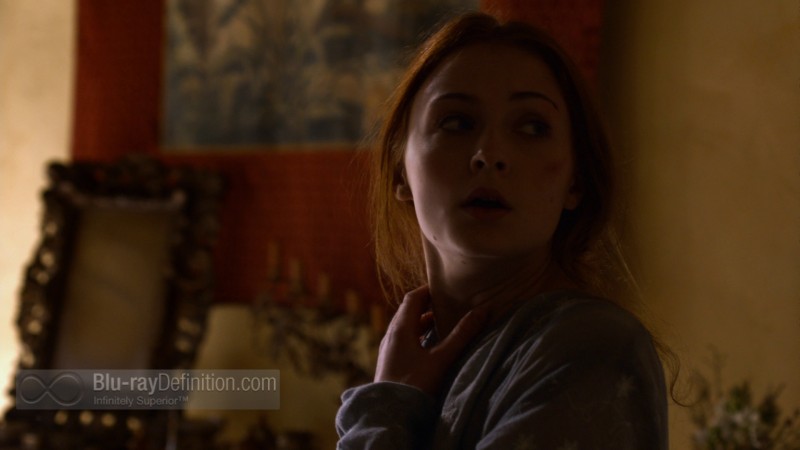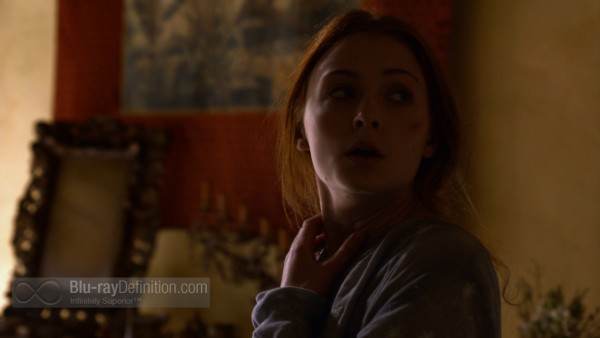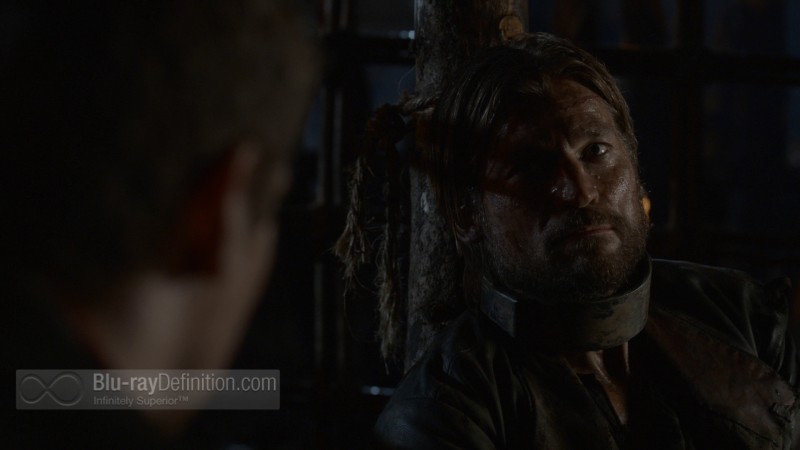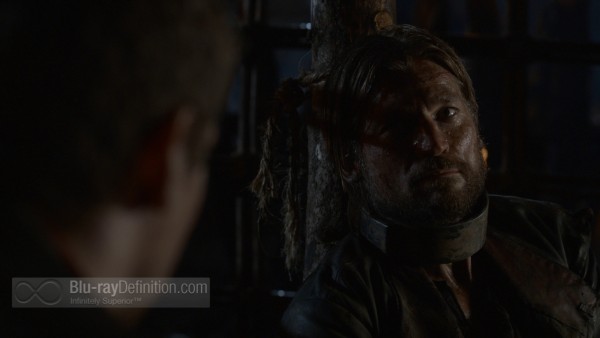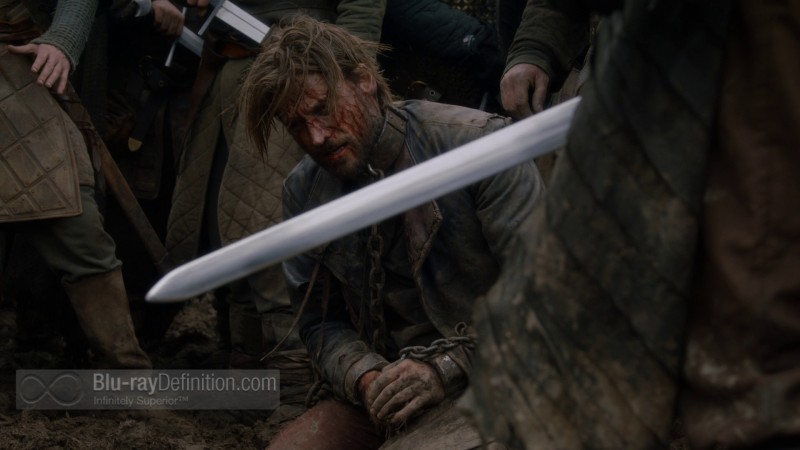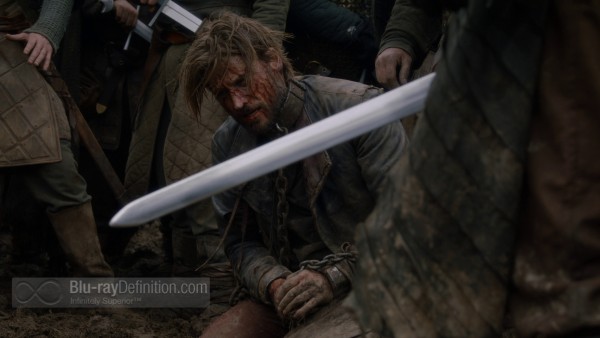 [amazon-product]B00AN0KGWE[/amazon-product]
[amazon-product]B0060MYM7O[/amazon-product]
BestBuy Exclusive Lannister Packaging:

BestBuy Exclusive Greyjoy Packaging:

Purchase Game of Thrones: Season 2 on Blu-ray Combo Pack at CD Universe