– –

The Performance
[Rating:4/5]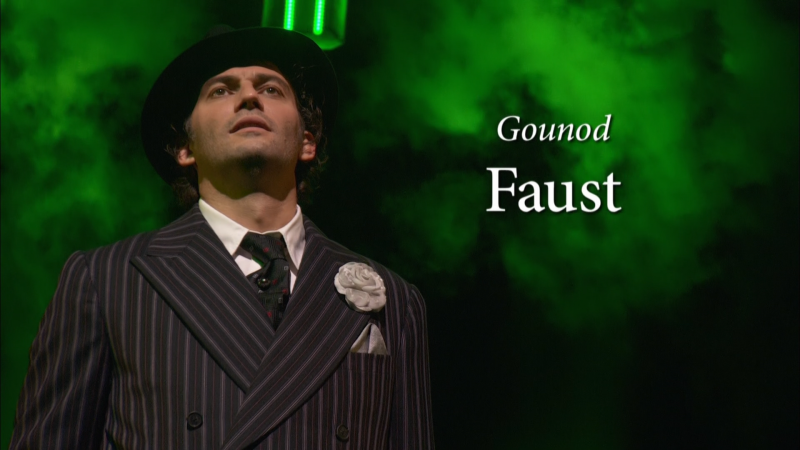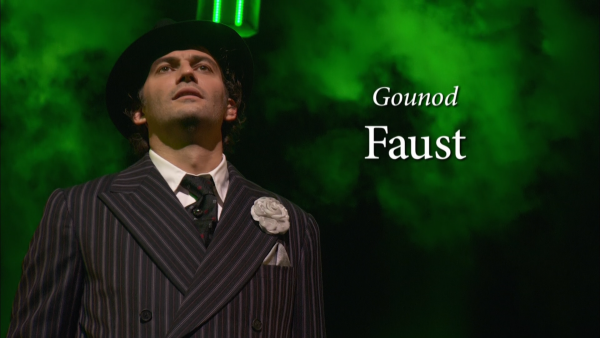 Charles Gounod's Faust opened the New York's Metropolitan Opera house in 1883 and has received numerous subsequent traditional productions. This 2011 Des McAnuff version was a complete reconceptualization, not just updating it to the 20th century (think atomic age) but giving the central character an entirely different time perspective (think flashback).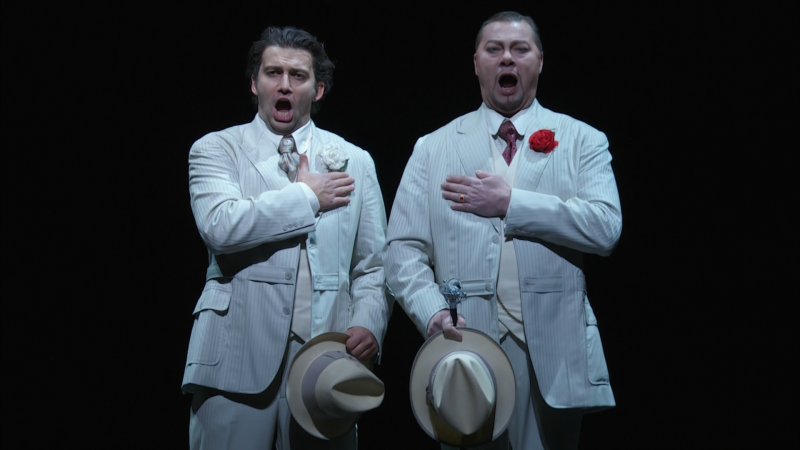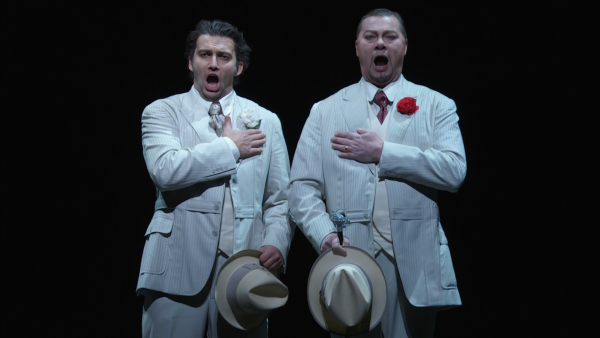 In the deserted laboratory of elderly scientist Dr. Faust (Jonas Kaufmann), it appears from the darkly shrouded characters crossing the stage that something terrible will happen (a nuclear holocaust, perhaps?). Faust contemplates suicide but is interrupted by a dapper devil, Mephistopheles (Rene Pape) who gets him to sign away his soul with the promise of restored youth and the image of the beautiful Marguerite (Marina Poplavskaya).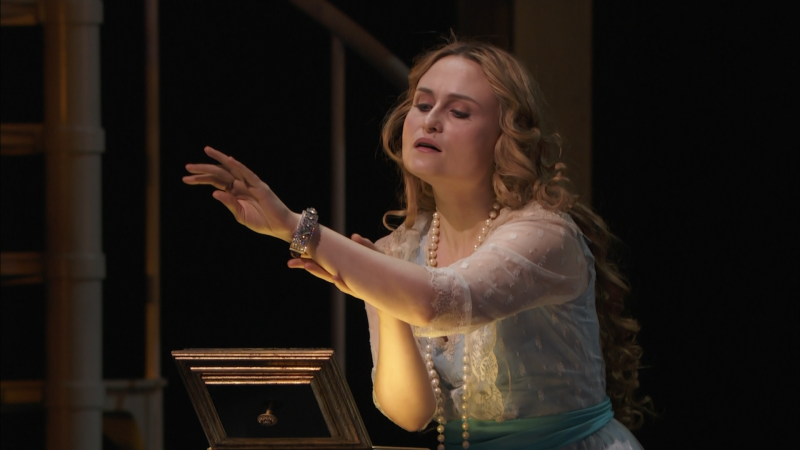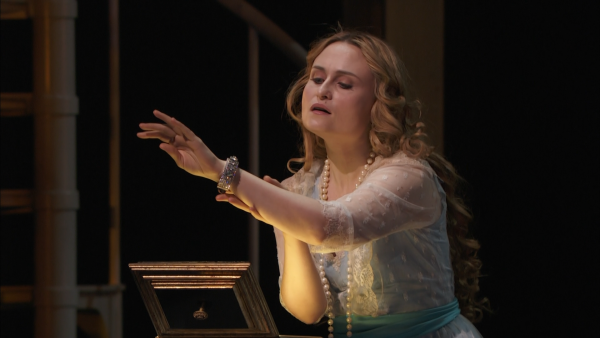 The now-young Faust and Mephistopheles enter a village where the locals are bidding farewell to soldiers Valentin (Russell Braun) and Wagner (Jonathan Beyer). Faust sees Marguerite, Valentin's sister, and is immediately smitten.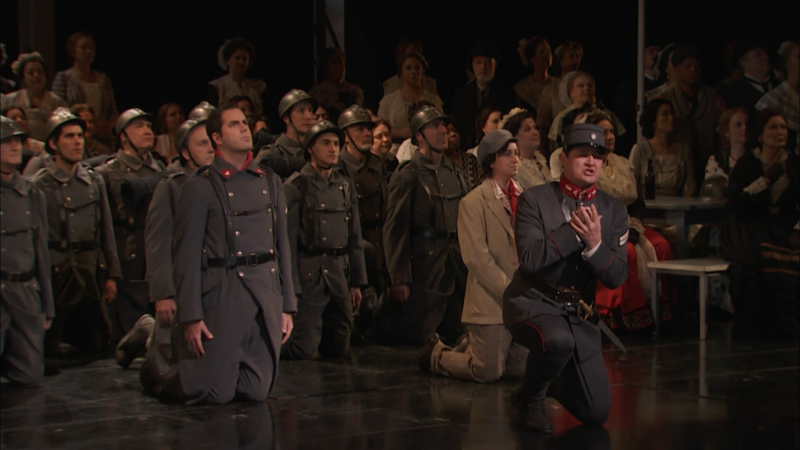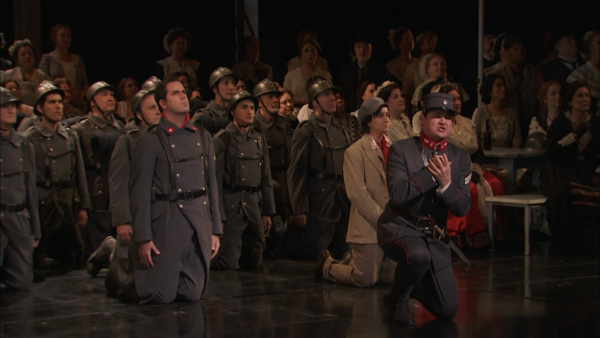 The young boy Siebel (Michele Losier) is in love with Marguerite but his gift bouquet withers and dies. Mephistopheles drops off a box of jewels that overwhelms Marguerite. Nosy neighbor Marthe (Wendy White) pairs off with Mephistopheles, allowing Faust to make love to his Marguerite.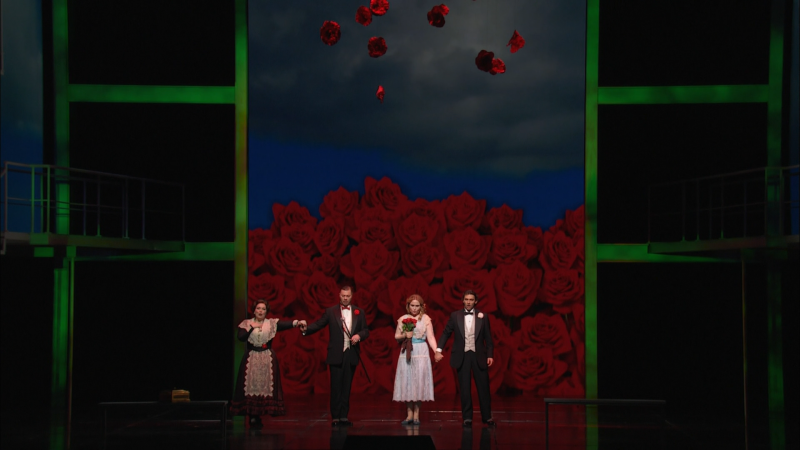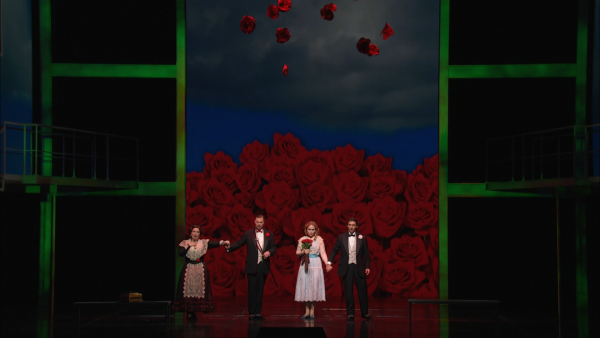 Time passes and Marguerite, now carrying Faust's child, has been abandoned. Valentin returns from the front, and shocked at his sister's condition, challenges Faust to a duel. Mephistopheles intercedes and Valentin is killed but not before cursing Marguerite.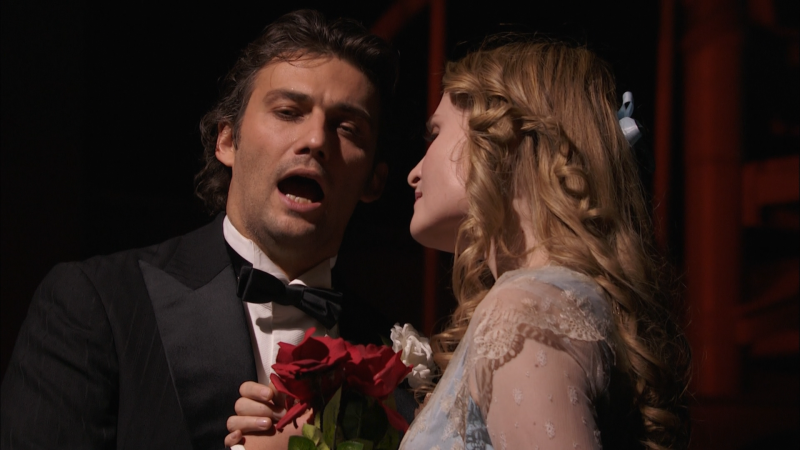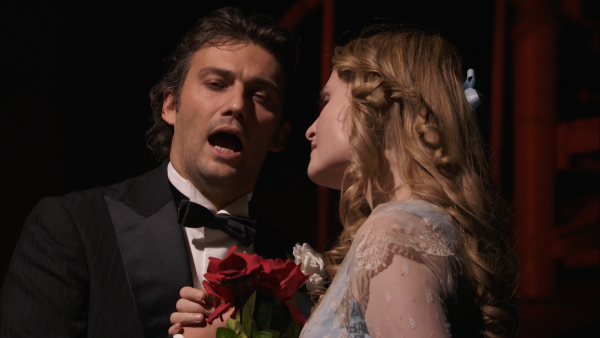 It is now Walpurgis Night. Faust and Mephistopheles attend a demonic gathering when a vision of Marguerite appears. She has been imprisoned for killing her child and has lost her senses. Mephistopheles takes Faust to the prison to see Marguerite for the last time. As Marguerite dies, hers soul is saved by a heavenly host, while Mephistopheles escorts Faust to the underworld. In this production (and quite different from the original version), the scene reverts to Faust's laboratory where he will take the poison that he eschewed in the first act.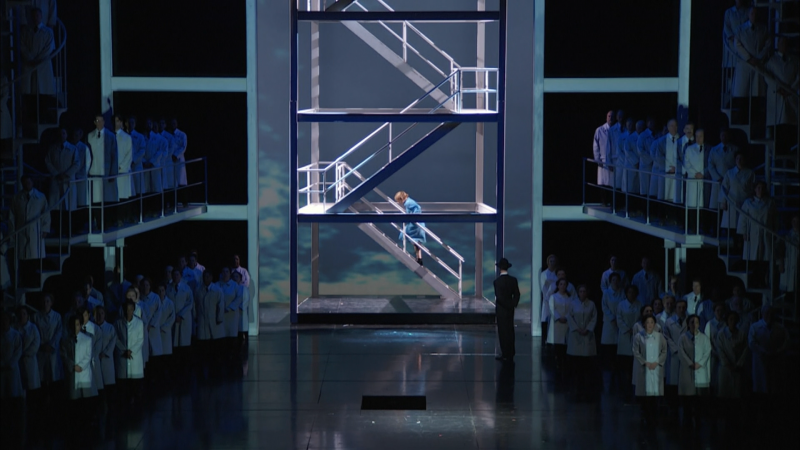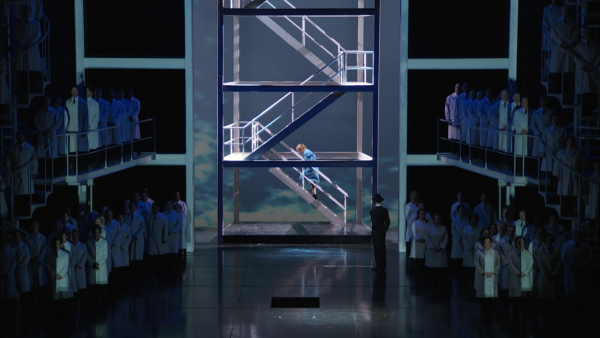 I can assure viewers coming to this production for the first time that they will have never seen a Faust like this one. The "workshop" nature of the sets with tiered railing and stairwells makes for a mostly bare stage with extraneous onlookers. The three principals deliver strong performances but the real hero of this production is young maestro Nezet-Seguin who extracts every ounce of emotion from Gounod's gorgeous and often dark score and paces it perfectly.
Video Quality
[Rating:4/5]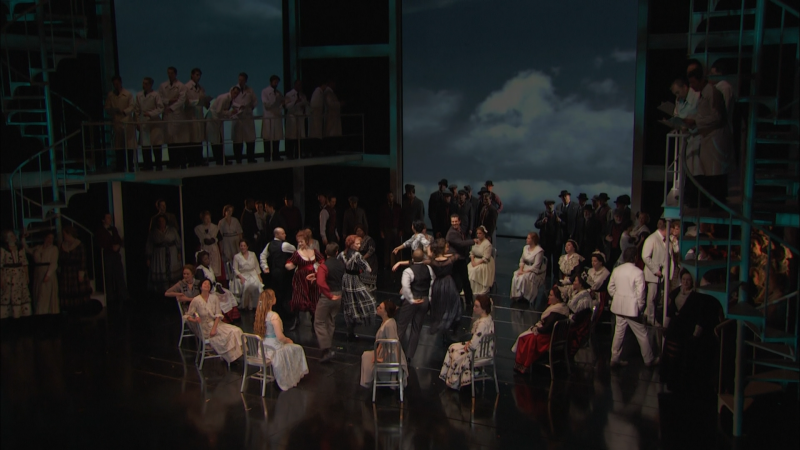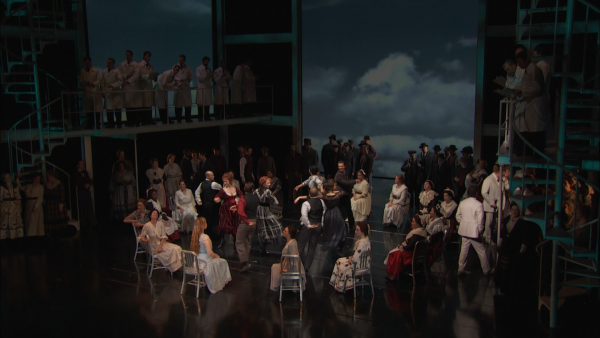 The shadowy stage occasionally blunts the camera's details and dims the color palette, with two exceptions being the deep reds of the Garden Scene and the garish greens of the Walpurgis Night. The video crew provide good coverage of the singers.  Some of the stage business,  for example, having the white-coated laboratory technicians watching the action below or move sets around, simply does not work for me and is ultimately distracting. Faust and Mephistophele dress in the same costumes, an all too obvious reference (that also wears thin) to the duality of good and evil.
Audio Quality
[Rating:4/5]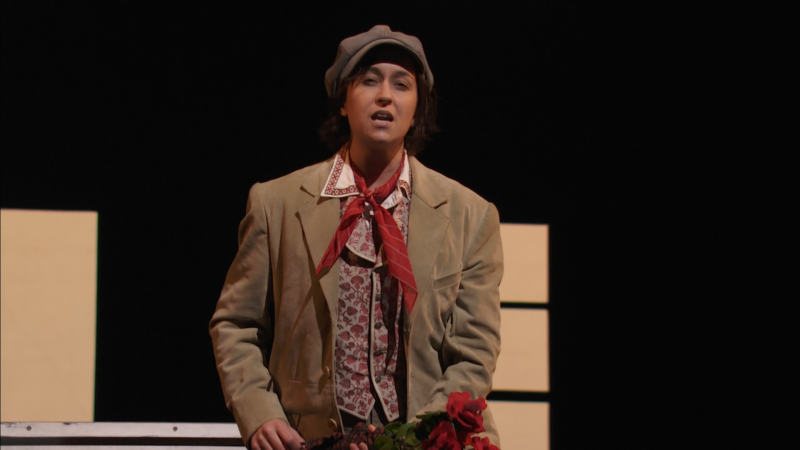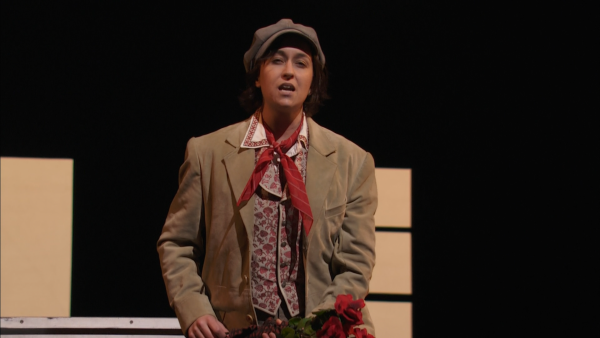 The DTS-HD Master Audio 5.1 soundtrack generally strikes a good balance between the stage and orchestra pit, with a mid-house perspective. The surround channels contain a good bit of ambience and audience applause effects.
Supplemental Materials
[Rating:2/5]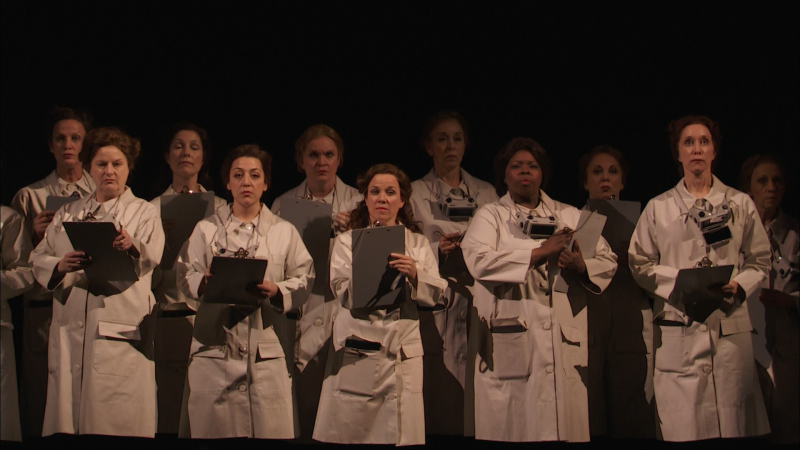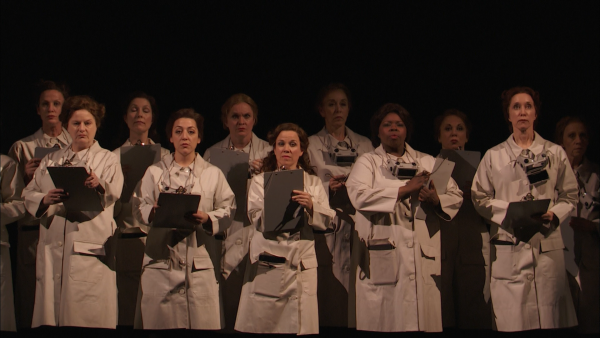 There are brief interviews with tenor Kaufmann (3:21), soprano Poplavskaya (3:29), bass Pape (2:16) and conductor Nezet-Seguin (3:28) all hosted by star mezzosoprano Joyce DiDonato who also provides brief introductions to each segment. DiDonato also gets director McAnuff to give us some insights into his performance concepts (3:40). The program booklet offers full production and cast credits, track listings, synopses, and Will Berger's probing background essay on director McAnuff's reworking of a classic opera.
The Definitive Word
Overall:
[Rating:4/5]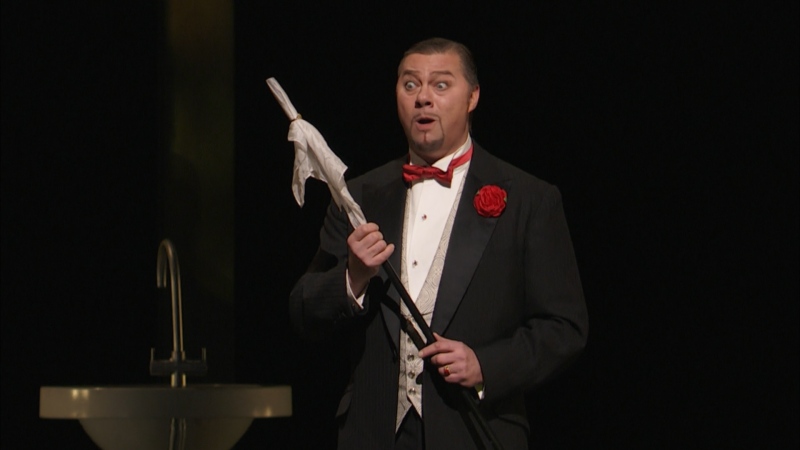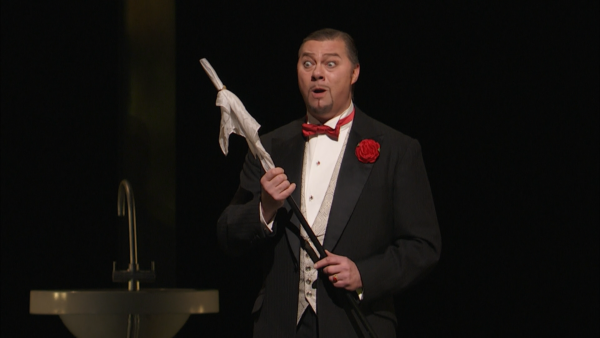 I was fortunate to see this HD broadcast (the provenance of this Blu-ray Disc) and even more fortunate to see it live in the house. A radical reworking of a most familiar opera will not please all operagoers, some of whom will find the re-engineered conclusion problematic. Of course, opera is about singing and fortunately we get three strong lead performances, and, true to the Met's proud tradition, the smaller roles are deftly handled and the chorus is simply the best on the planet. Finally, maestro Nezet-Seguin's affinity with the French musical idiom should assure him of many more Met Opera engagements. A first Blu-ray release of a perennially popular opera and, in spite of some reservations about the production's concepts, this is one that will still thrill and enchant today's audiences as it did more than a century ago at its Met premiere.
Additional Screen Captures
[amazon-product region="uk" tracking_id="bluraydefinit-21″]B00DPMFEQA[/amazon-product]
[amazon-product region="ca" tracking_id="bluraydefinit-20″]B00DPMFEQA[/amazon-product]
[amazon-product]B00DPMFEQA[/amazon-product]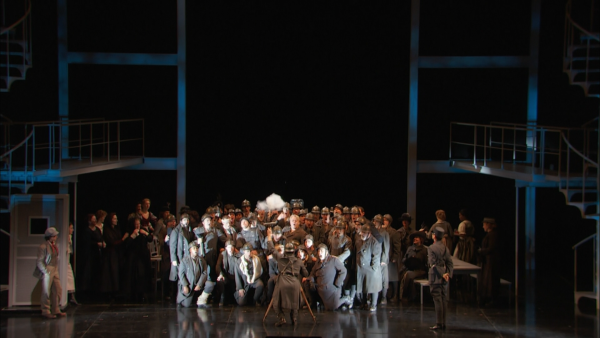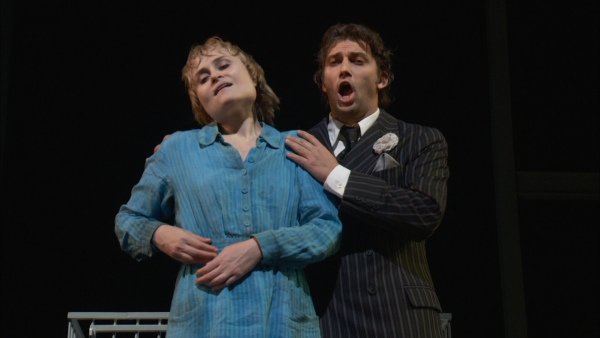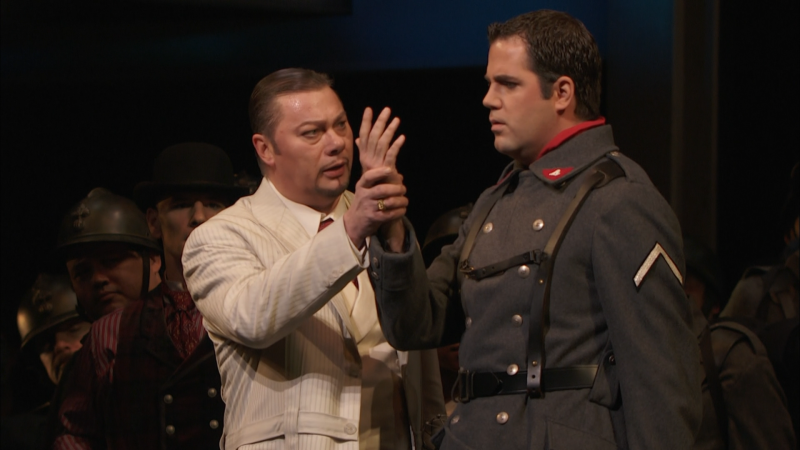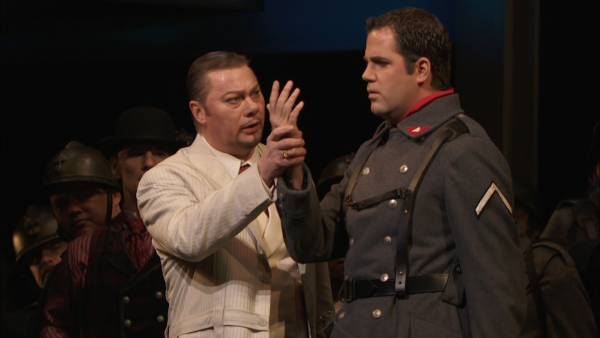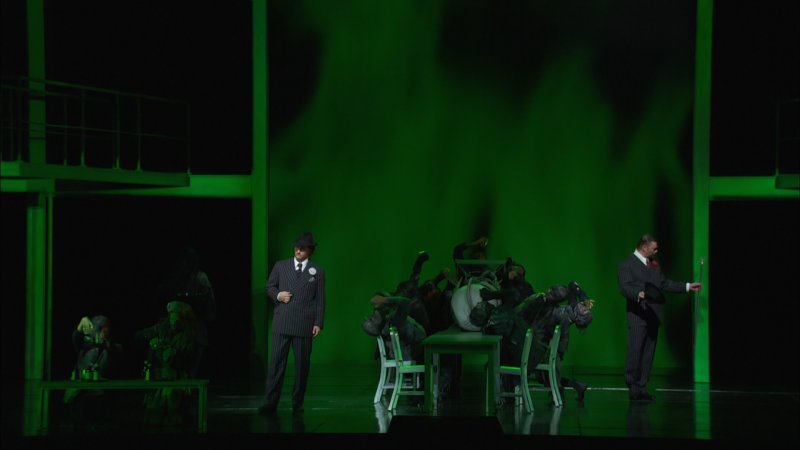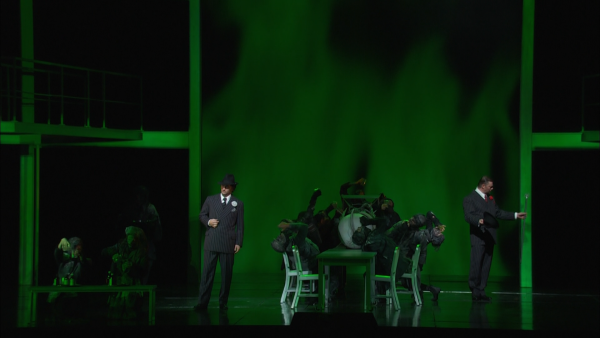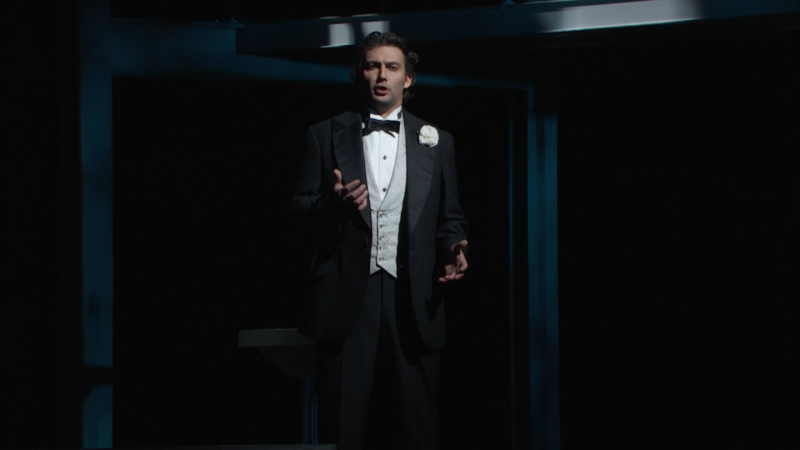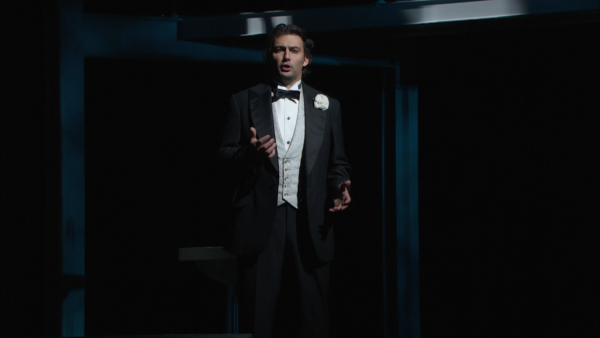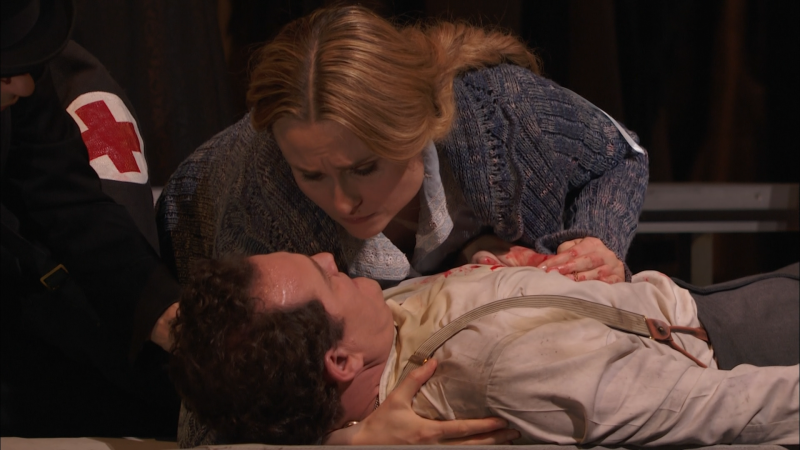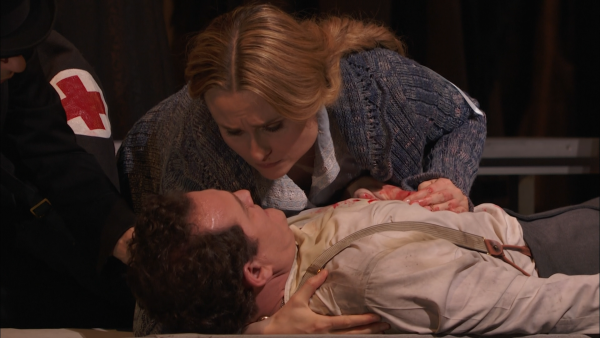 [amazon-product region="uk" tracking_id="bluraydefinit-21″]B00DPMFEQA[/amazon-product]
[amazon-product region="ca" tracking_id="bluraydefinit-20″]B00DPMFEQA[/amazon-product]
[amazon-product]B00DPMFEQA[/amazon-product]