– –
The Series
[Rating:4.5/5]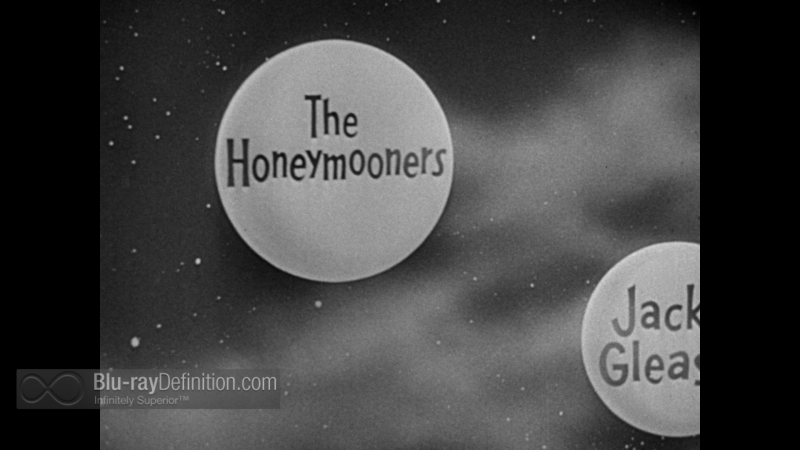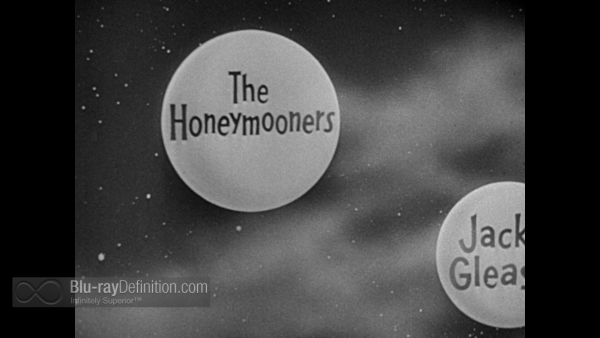 The Honeymooners started its life as a sketch on the variety show Cavalcade of Stars in 1951, hosted by Jackie Gleason, on what is now the practically forgotten DuMont television network. With Gleason in the role of the now familiar bus driver Ralph Kramden and comedic actress Pert Kelton in the role of his wife Alice, The Honeymooners went on to become a popular segment helping increase the ratings of Cavalcade of Stars. A subsequent move to CBS after Gleason's contract with DuMont expired would see some cast changes, a new variety show, The Jackie Gleason Show, and the ever-increasing prominence of The Honeymooners with the sketches eventually growing to as long as 35-minutes in length at times. 1955 would bring about the sitcom proper for The Honeymooners, skyrocketing to huge ratings, but, alas, it would only run for one season, now known as the "Classic 39 Episodes". It is those episodes that this Blu-ray release from Paramount Home Distribution and CBS Home Entertainment entails.
The episodes include such hilarious, unforgettable classics as "The $99,000 Answer" in which Ralph has the opportunity of a lifetime on a popular quiz show but is stumped when he can't recognize a tune he ought to know because of his pal Norton's incessant piano warm-up routine. Then there's my personal favorite, "On Stage", in which a starring role in the Raccoon Lodge's play goes straight to Ralph's head. This one also contains the famous "string of 'poloponies'" gag.
The Honeymooners, may not have had the innovative production techniques of I Love Lucy or the long run as an actual sitcom (Gleason would revive the characters numerous times in sketches on his variety shows right into the 1970s and the color era, even including a musical, included in this release), but it was innovative in its own way. The sitcom was one of, if not the first show to portray working-class people with real problems on television; people who fought, argued, struggled with money problems, but, at the end of the day, still loved each other. Long before Roseanne, Jackie Gleason was adamant about bringing his working-class Brooklyn roots to a national audience, and that decision paid off in a series that has lasting staying power and broad appeal.
This "Classic 39" collection also also includes 13 episodes optionally available with their original promotional materials (from Buick), which are listed below:
The Golfer
Hello Mom
The $99,000 Answer
A Dog's Life
Here Comes the Bride
Please Leave the Premises
Pardon My Glove
Young Man with a Horn
Trapped
On Stage
Opportunity Knocks But
The Bensonhurst Bomber
A Man's Pride
Video Quality
[Rating:3.5/5]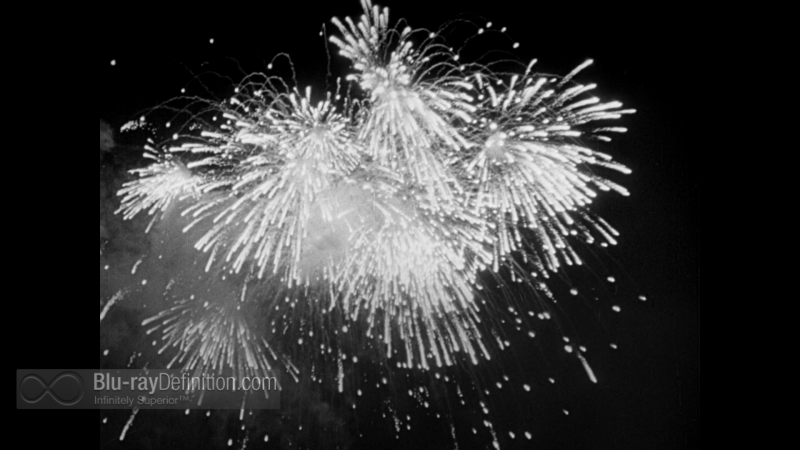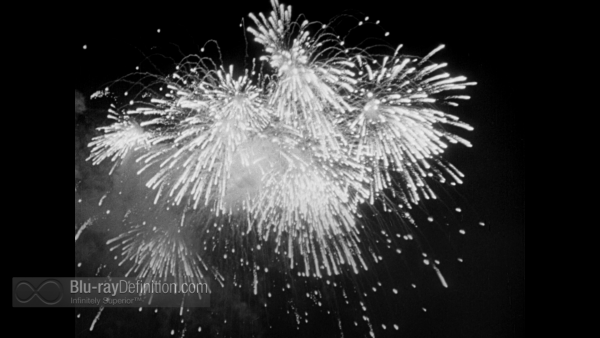 The Honeymooners: Classic 39 Episodes arrives with an AVC/MPEG-4 1080p encodement on Blu-ray. While The Honeymooners doesn't quite reach the same level of quality as CBS/Paramount's companion release of the classic first season of I Love Lucy on Blu-ray, the image quality is much better than expected. It looks just a little dark and murky, but is basically clean and shows good detail with grain much more limited than one would expect. The texture and detail are quite good given the series' age.
Audio Quality
[Rating:3.5/5]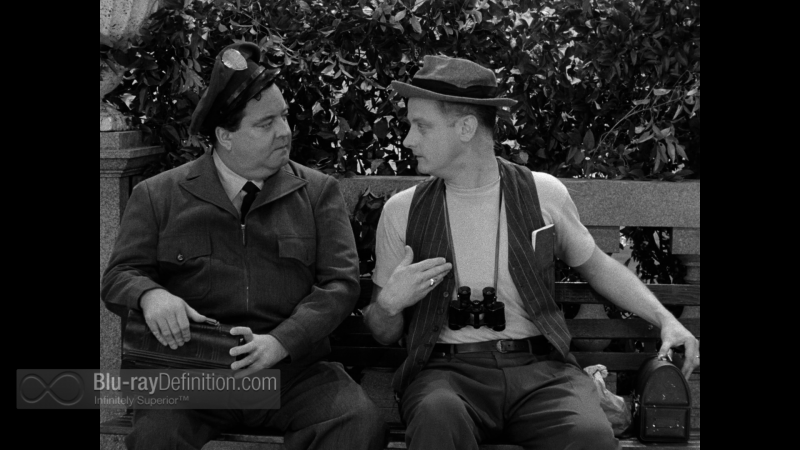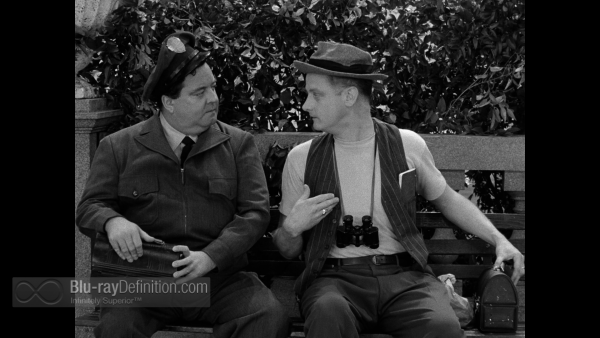 The monaural soundtrack is offered in LPCM 2.0 (48kHz/16-bit). It's just a little limited and thin, but it's intelligible.
Supplemental Materials
[Rating:3.5/5]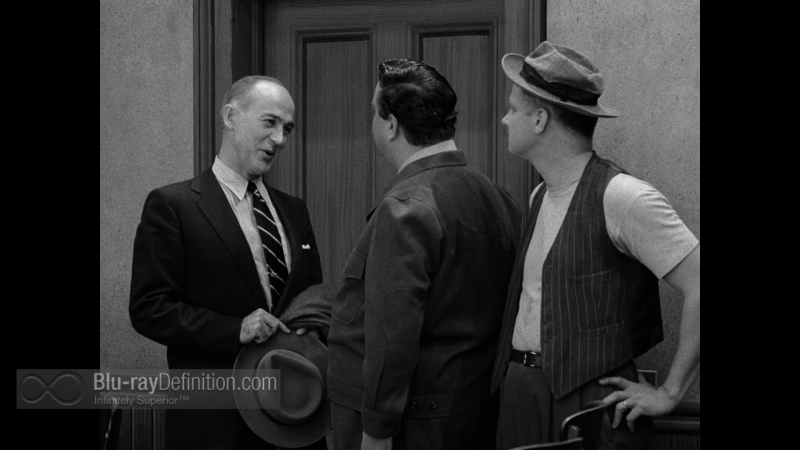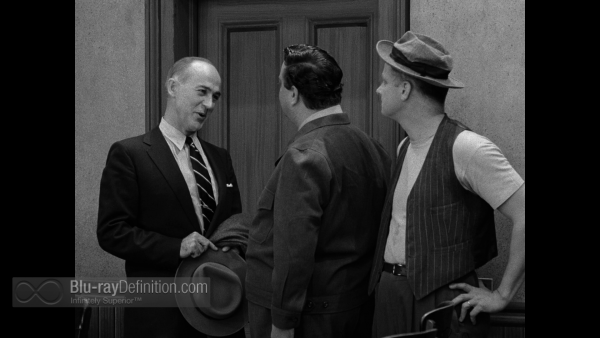 Disc 1:
Promos (1.33:1; 1080p/24; 00:01:07)
Disc 2:
"Best Buick Yet" Dealer Presentation (1.33:1; 1080p/24; 00:20:53)
Disc 3:
60 Minutes' Jackie Gleason Profile (10/28/84) (1.33:1; SD; 00:15:15)
60 Minutes' Jackie Gleason Profile Outtakes (1.33:1; SD; 00:22:35)
Disc 5:
"The Adoption" (1.33:1; SD; 00:52:38)
35th Anniversary Special (1.33:1; SD; 00:21:55)
50th Anniversary Special (1.33:1; SD; 00:42:00)
"Person to Person" Segment featuring Jackie Gleason (2/3/56) (1.33:1; SD; 00:10:39)
The Definitive Word
Overall:
[Rating:4/5]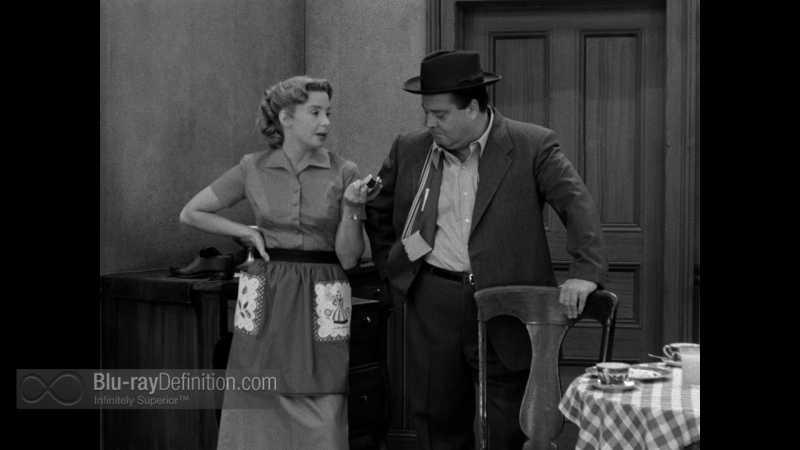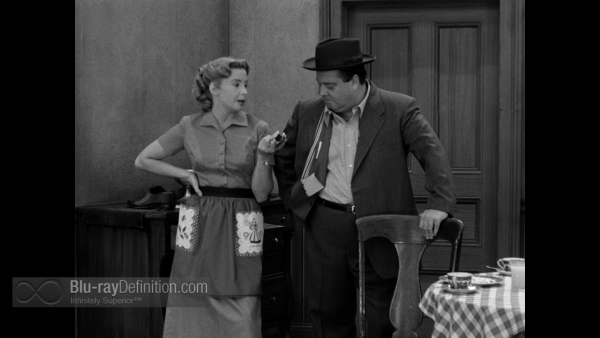 And away we go…The Honeymooners are a rollicking good time and still hilarious even in these days of cynical comedy and fast paced editing. This collection is a must for fans of great comedy and TV historians alike.
Additional Screen Captures
[amazon-product]B00E5G03BQ[/amazon-product]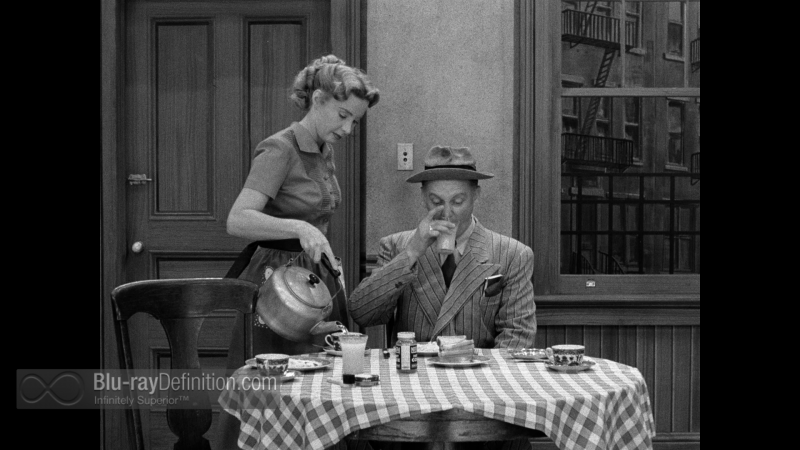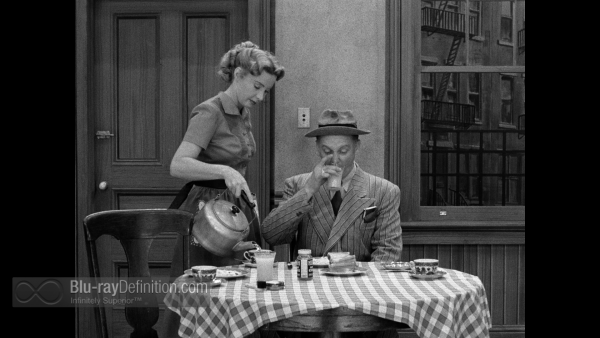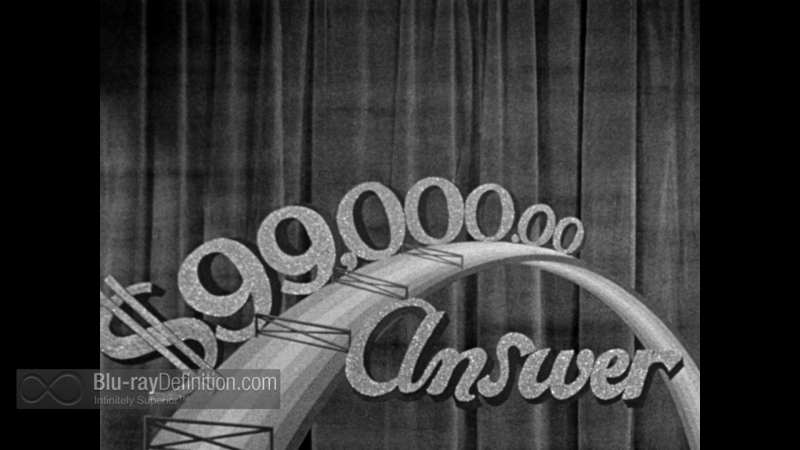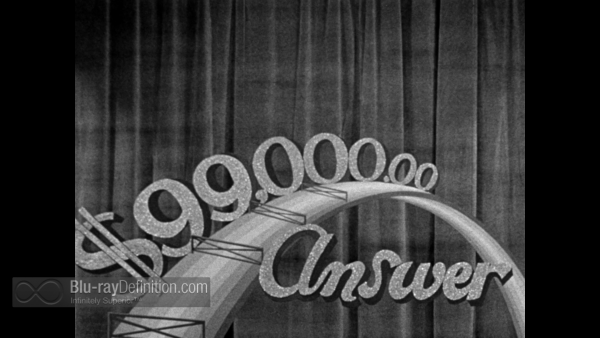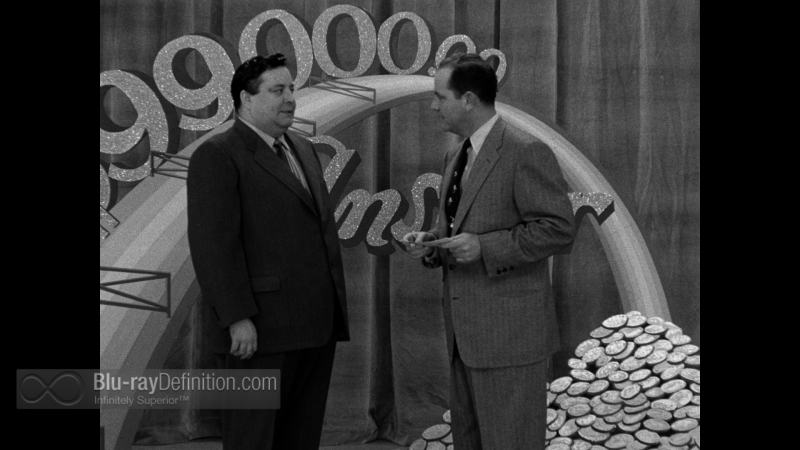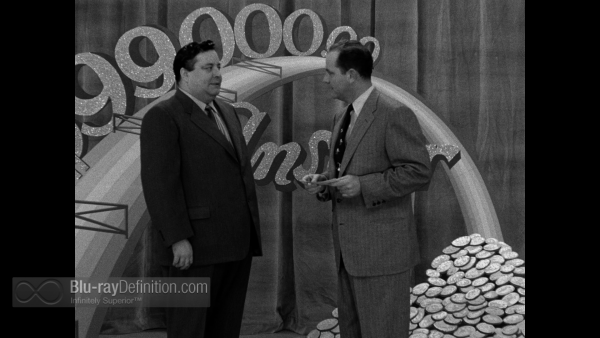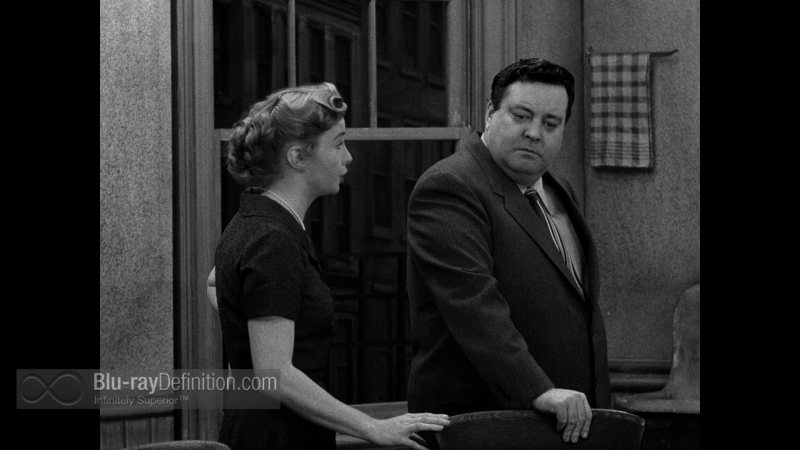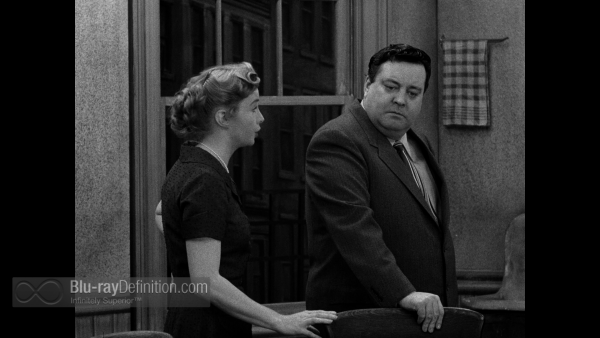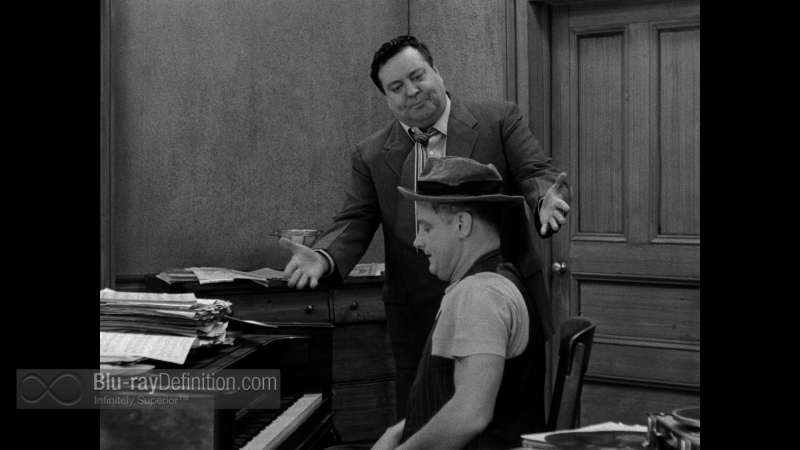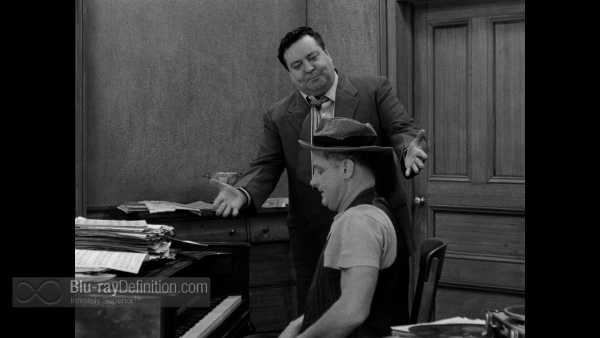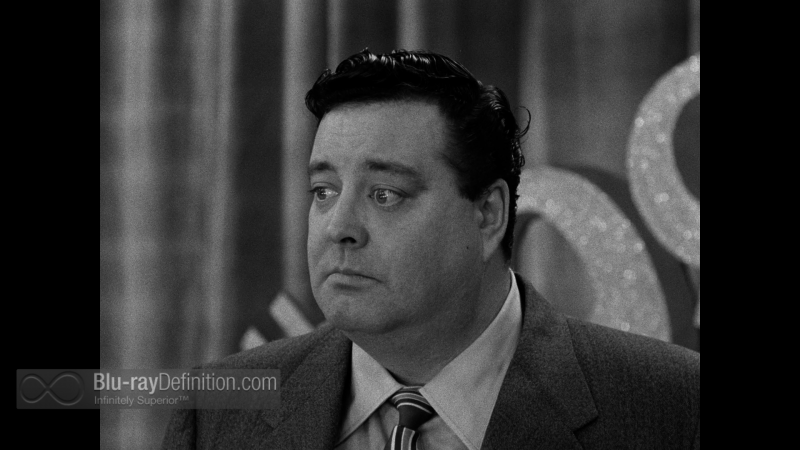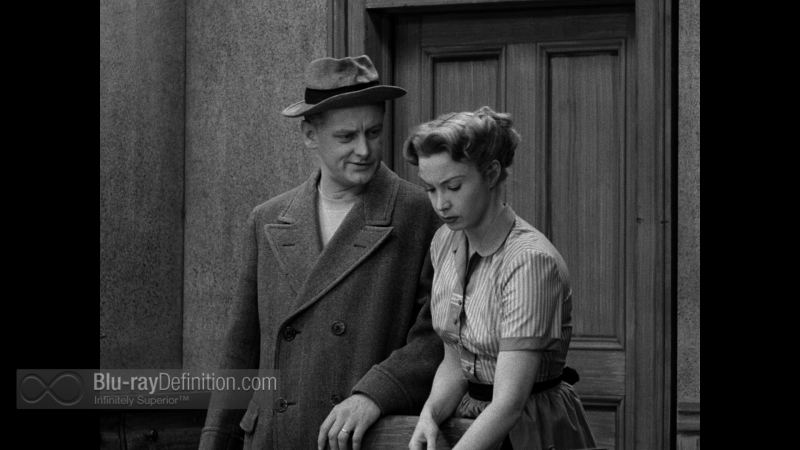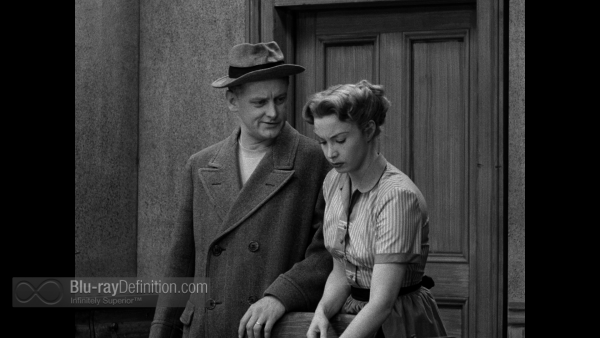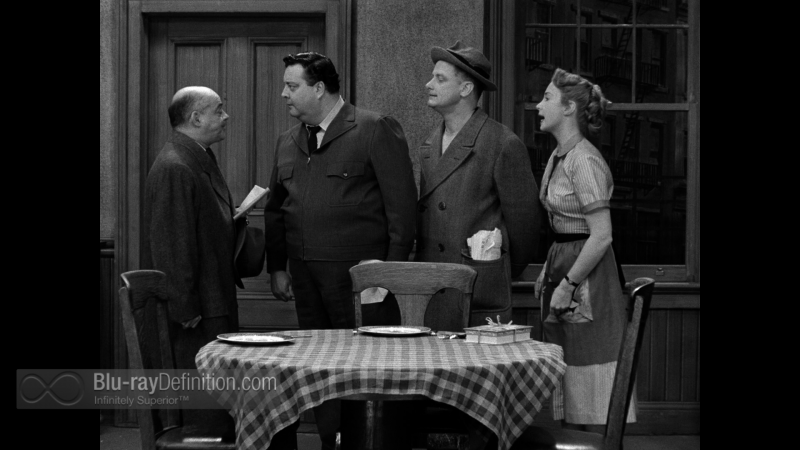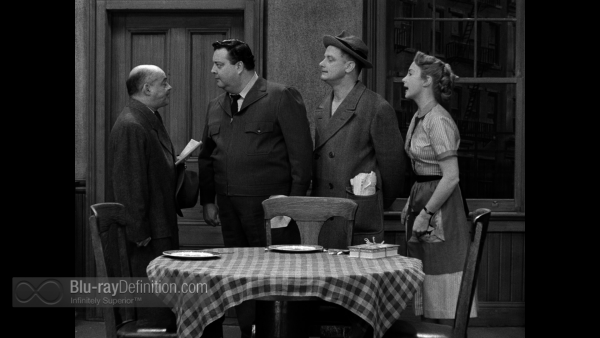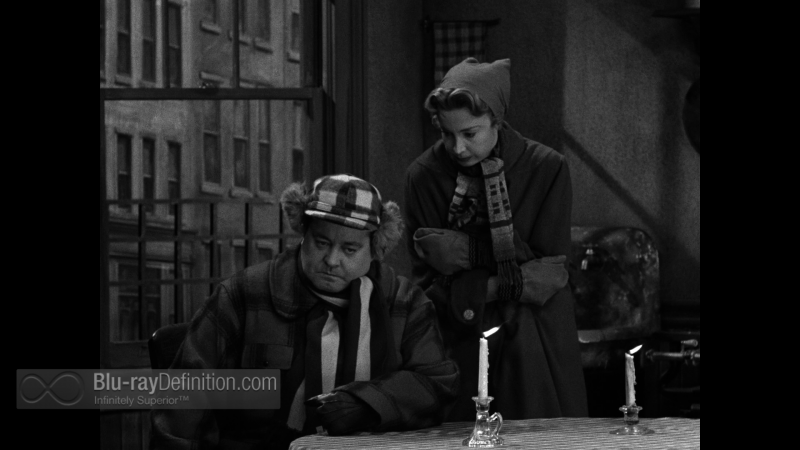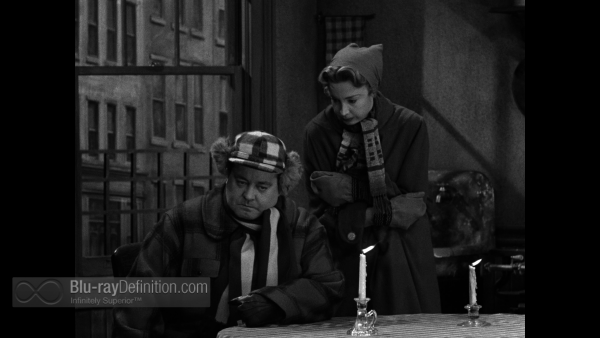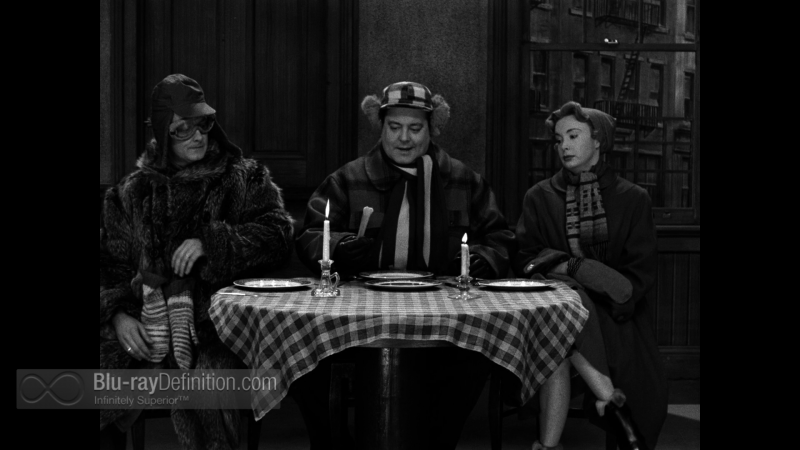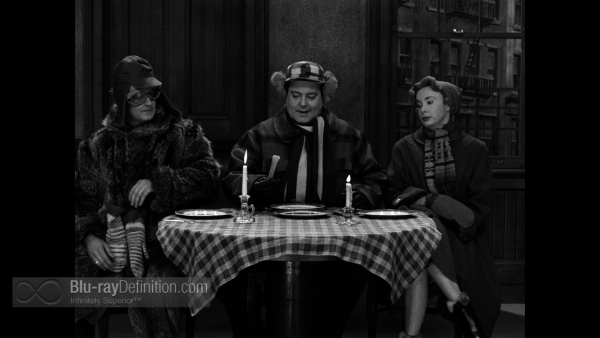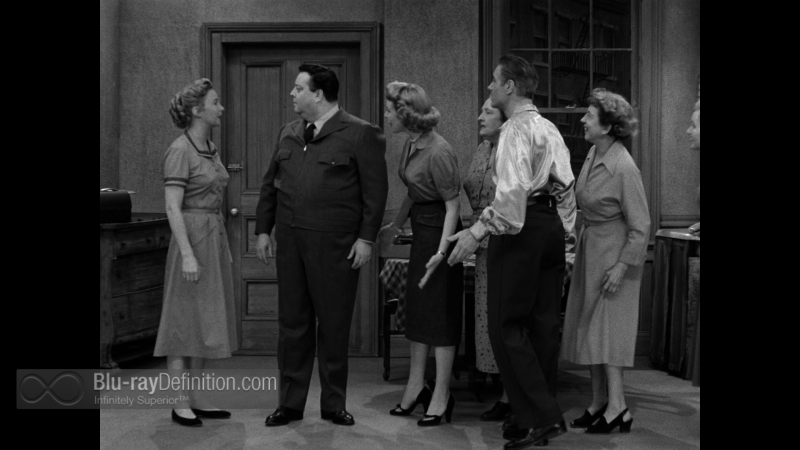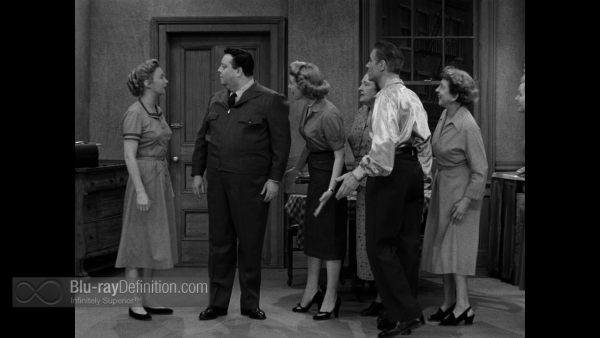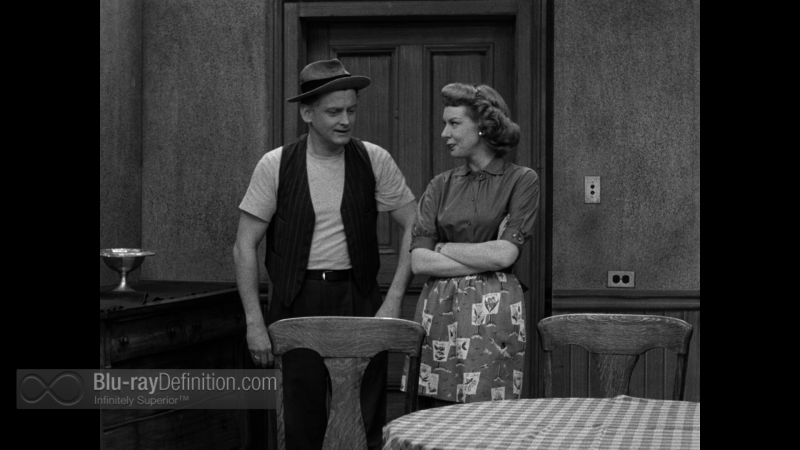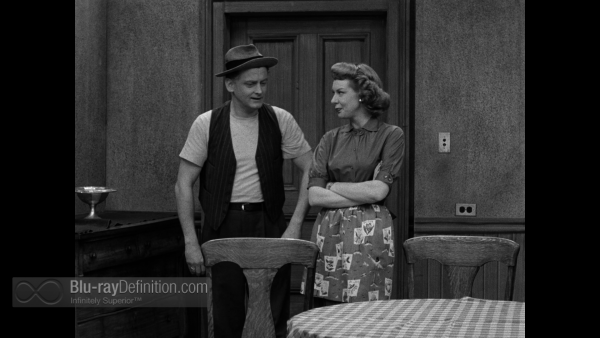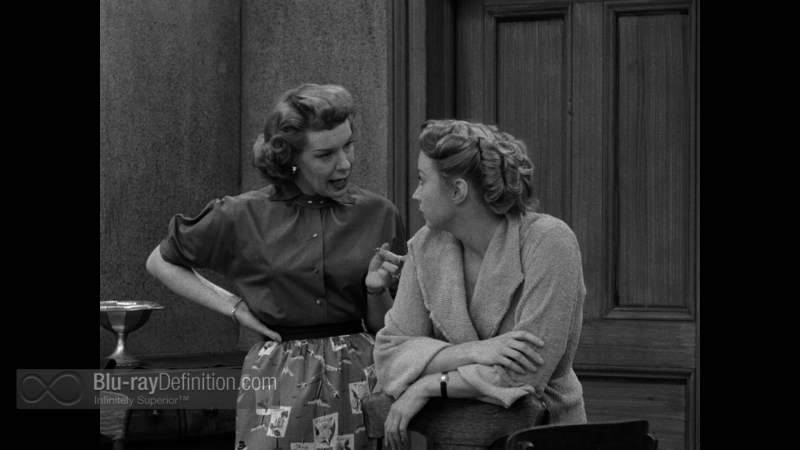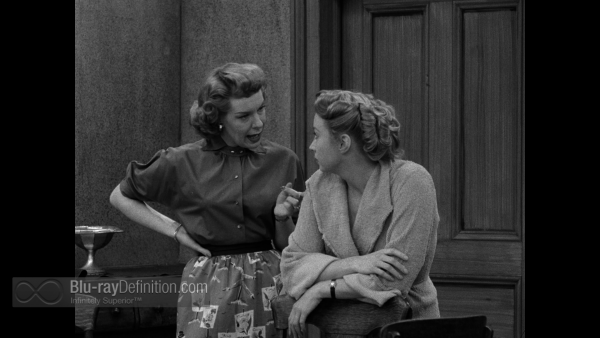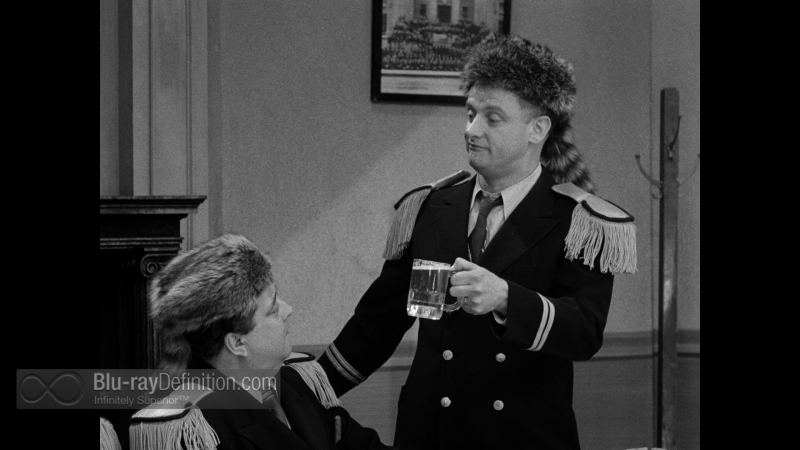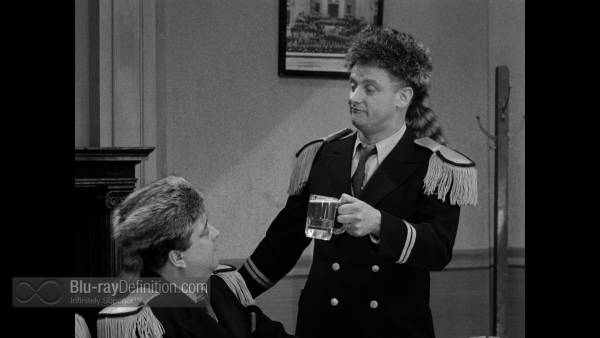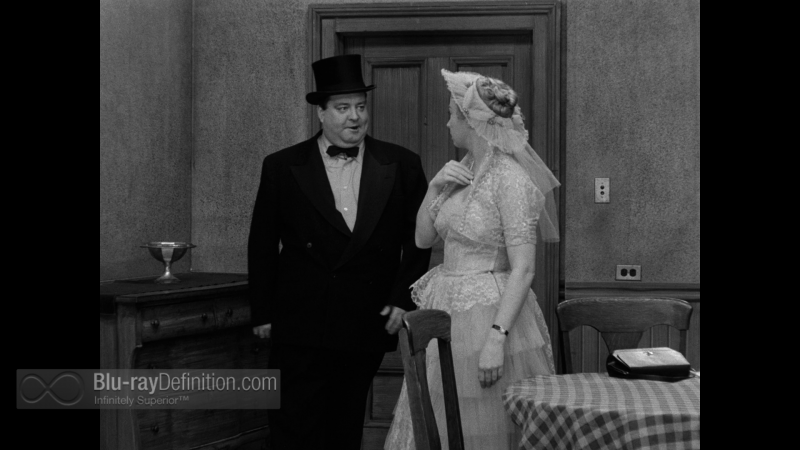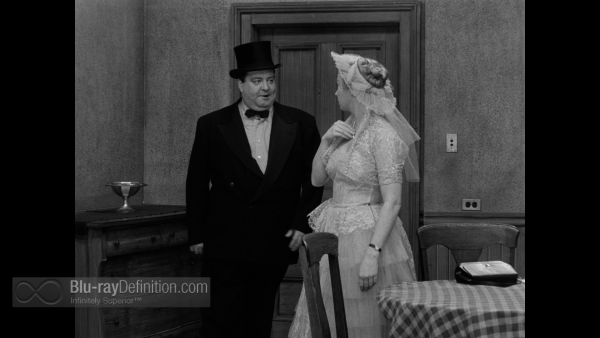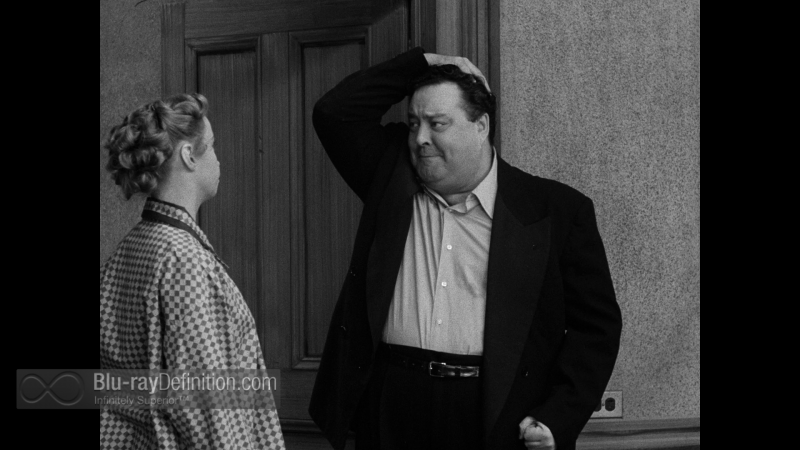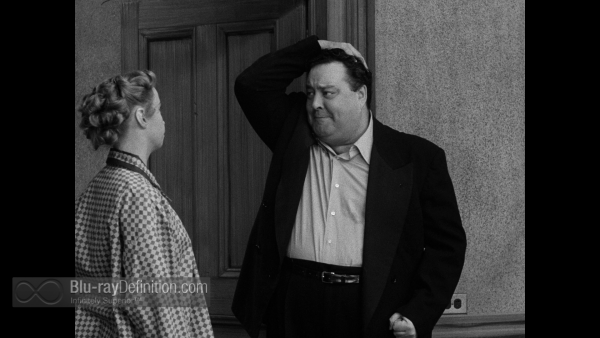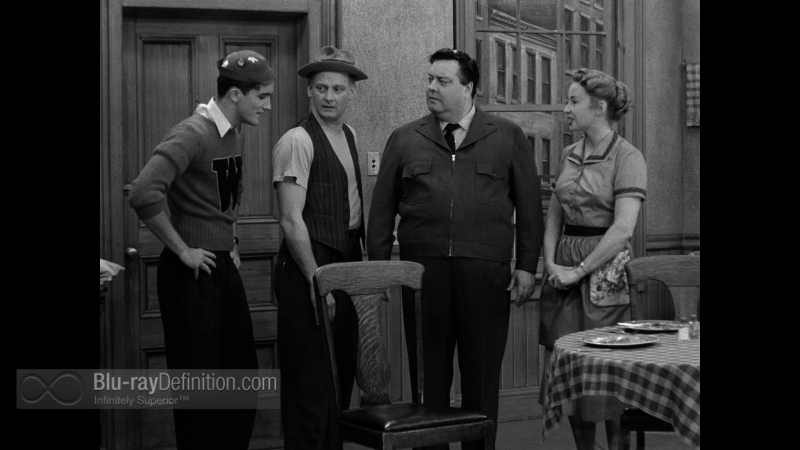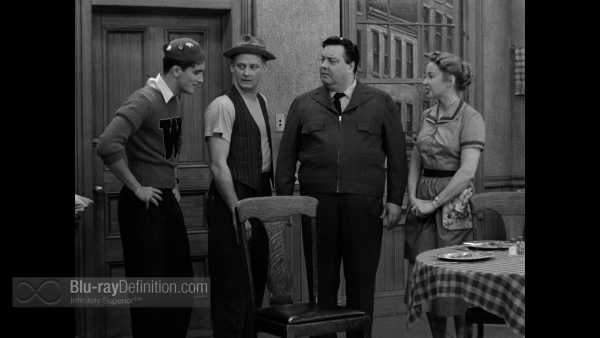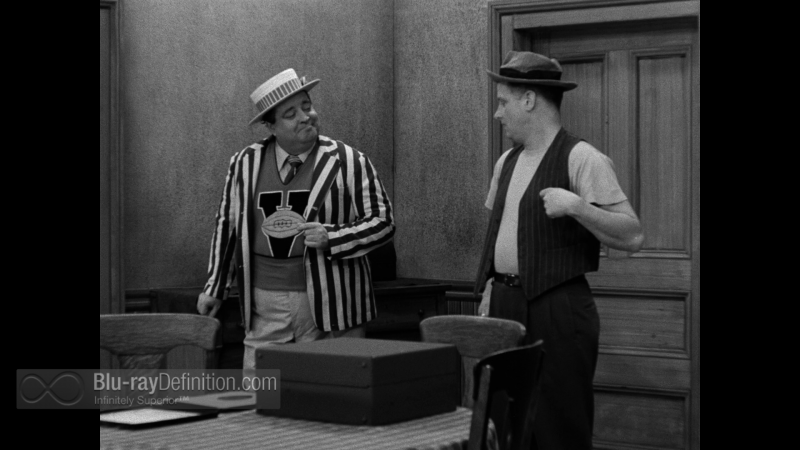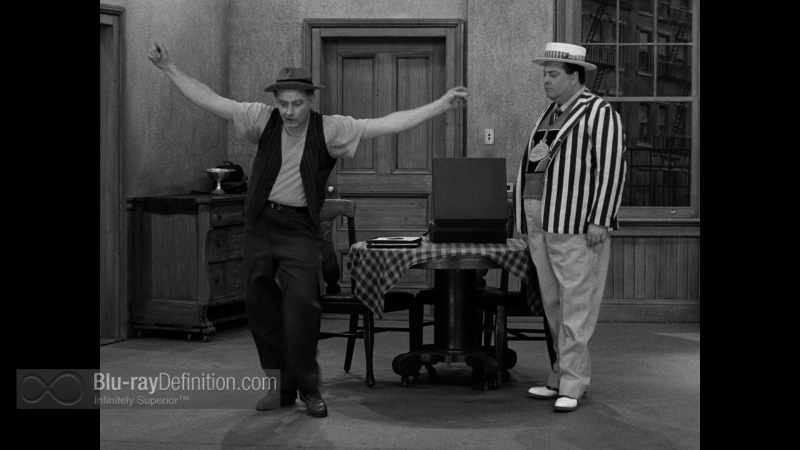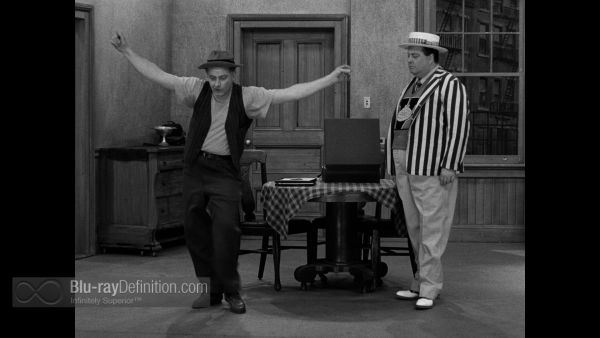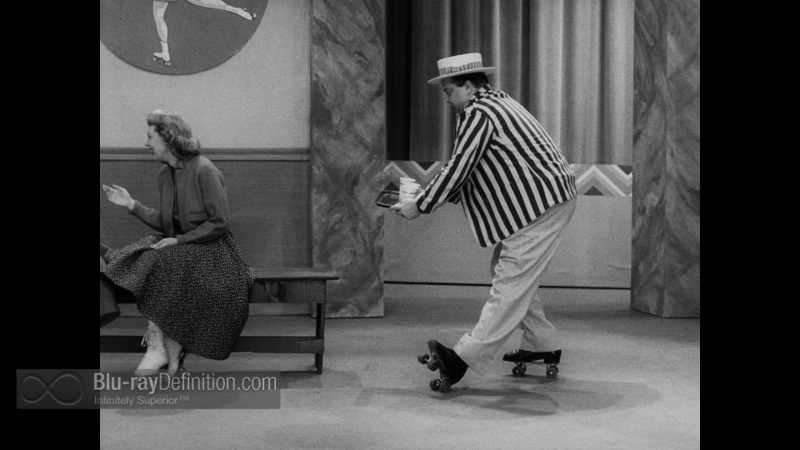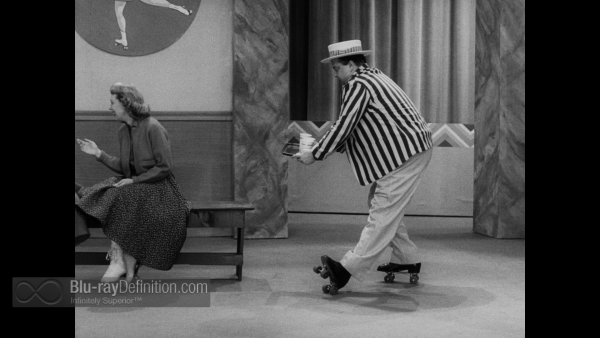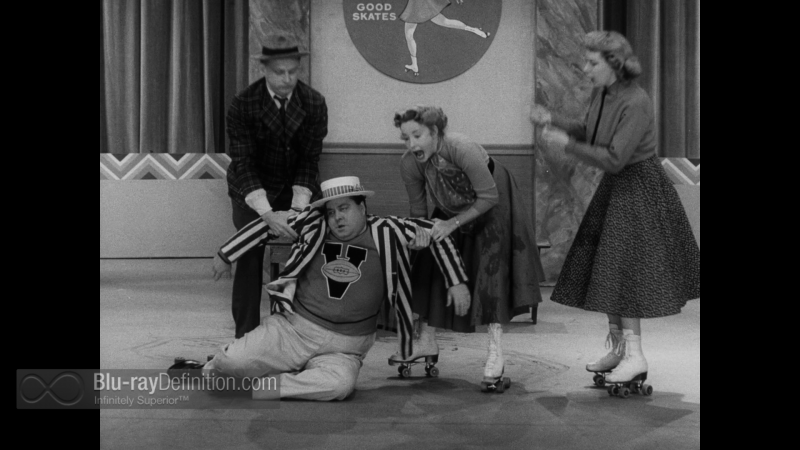 [amazon-product]B00E5G03BQ[/amazon-product]