The great outdoors are for chumps.
A well-equipped, well-cooled home theater is the ideal destination during the weeks between spring and fall, an assertion heartily endorsed by the studios, as evidenced by an impressive slate of Blu-ray discs released recently or in the days ahead. For a little bit of everything to keep us entertained from now until September 22nd, read on.
–
Once Upon a Time in the West
True Grit (2010) (Paramount)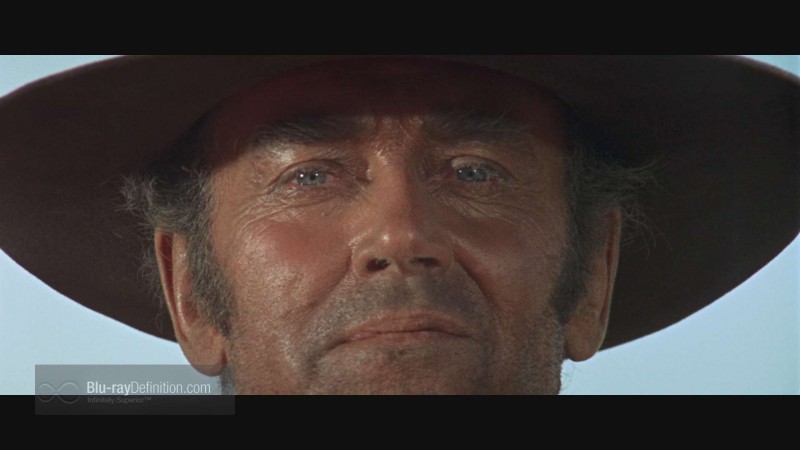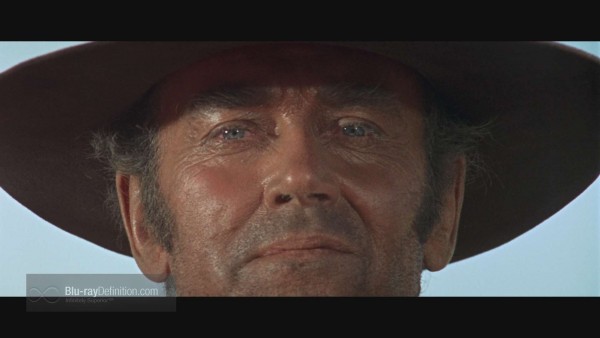 Regardless of what time of year they are actually take place, Westerns always strike me as sweaty. Consider The Coen Brothers' wonderfully unglamorous take on True Grit, set in winter but full of the hard riding and poor hygiene that seems to whip up a lather once reserved for the dog days. And so this recent release fits like an old boot, although in all honesty the simple story and brilliant language of Grit is best enjoyed by audiences who have never seen the John Wayne original, or for whom sufficient time has passed, since it often plays like a line-for-line redux. Roger Deakins's Oscar-nominated cinematography is especially lovely on Blu-ray, and the doubly-nominated sound is a DTS-HD Master Audio 5.1 treat. The extras are quite watchable as well, in a bundle that also brings a DVD and Digital Copy of the film.
The Sergio Leone masterpiece Once Upon a Time…, meanwhile, is ably anchored by the unlikely trio of Henry Fonda, Jason Robards and Charles Bronson, surrounded by more glistening Italians than you're likely to see at one of my family reunions. The Blu-ray serves up restored presentations of both the 165-minute American theatrical and 166-minute original Italian cuts in breathtaking widescreen, paired with a brilliant high-resolution multichannel remix. The extras are ported from the DVD release, with a jam commentary by notable admirers, cast and crew, along with multiple featurettes.
(Read our complete Blu-ray reviews of Once Upon a Time in the West and True Grit)
–
When It Was a Game The Complete Collection
Eastbound & Down The Complete First and Second Seasons (HBO)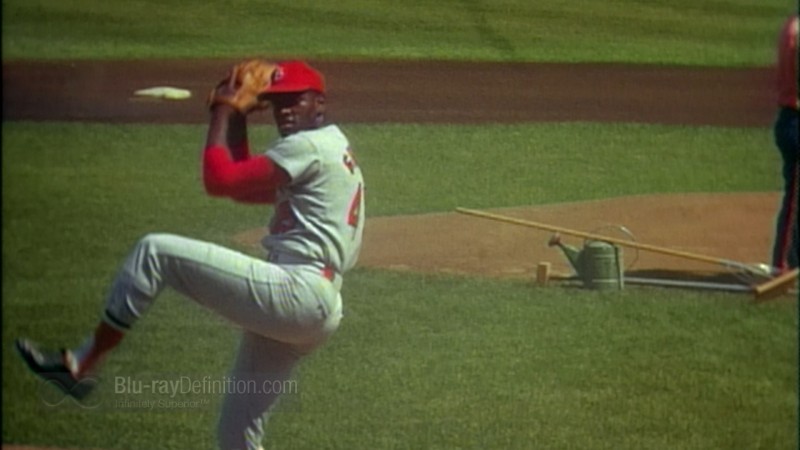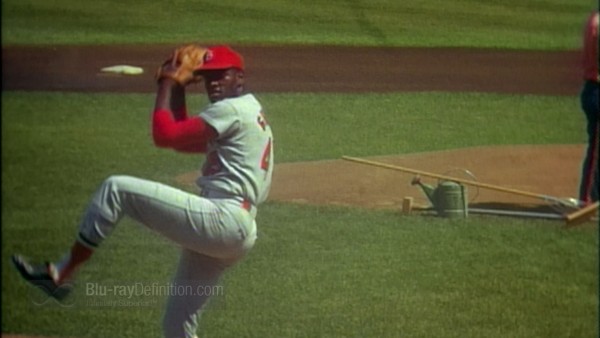 Home Box Office makes America's pastime palatable to non-sports enthusiasts, first with the irresistible history of baseball in When It Was a Game. These days it's hard to imagine an era when the players–before they all became a bunch of petulant millionaires–loved the sport as much as the fans, but this three-part documentary fittingly highlights the greatest names ever to take the field. Danny McBride's self-styled star vehicle on the other hand goes for adults-only laughs. He plays the hard-living, not-quite-washed-up Kenny Powers, dreaming of a comeback stateside before migrating south of the border, a move which pushes the boundaries of bad taste and crude behavior to the breaking point. Both seasons include deleted scenes, outtakes and multiple audio commentaries.
(Read our complete reviews of When it Was a Game and Eastbound & Down: The Complete Second Season Blu-rays)
–
Apt Pupil (Image Entertainment)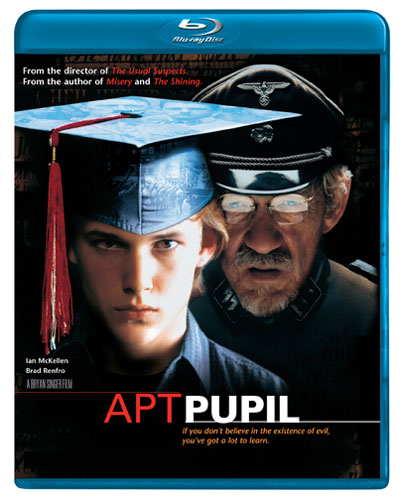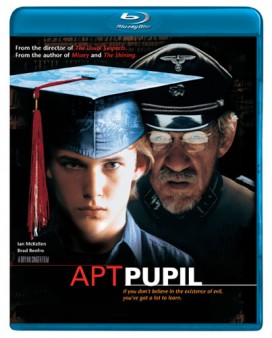 Based upon the Stephen King novella, subtitled "Summer of Corruption" from his Different Seasons collection (which also gave us The Shawshank Redemption and Stand by Me), Bryan Singer's follow-up to The Usual Suspects was little-seen in 1998 but remains nonetheless chilling. It's a multi-generational "bonding" story that's anything but warm and fuzzy, as a suburban teen (the late Brad Renfro) discovers the Nazi (Ian McKellen) hiding in his neighborhood, with blackmail and other disturbing pursuits ensuing. A brief "making of" is included.
–
Priest 3D (Sony)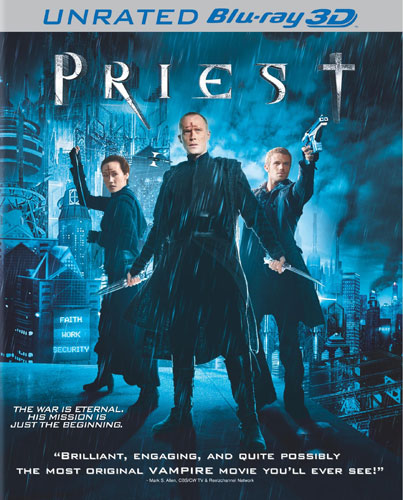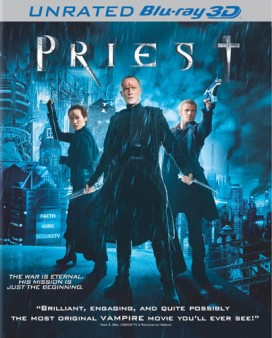 The family has been traveling so much on the weekends, we miss church from time to time, but I've decided that watching Priest counts as a makeup, especially if we see it in 3D. Paul Bettany–quite the on-screen ass-kicker these days if you haven't noticed–is practically standing in our home theater in this horrific thriller, this time battling the futuristic vampires who snatched his niece. (It could happen!) Sony put 2D and converted 3D versions of the movie on a single disc, with quite the coffer of bonus features. Highlights include Blu-ray-exclusive picture-in-picture, movieIQ + sync for updated BD-Live movie info onscreen in addition to simultaneous interactivity with a smartphone, and a BD-3D-only 360-degree look at the badass weapons and vehicles. Okay, it's a bit of a guilty pleasure, but at least we don't have to go Confession afterward.
–
Damnation Alley
Battle Beyond the Stars (Shout! Factory)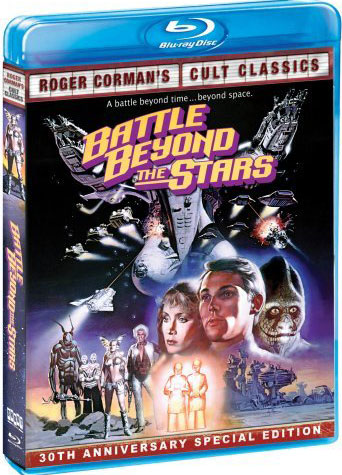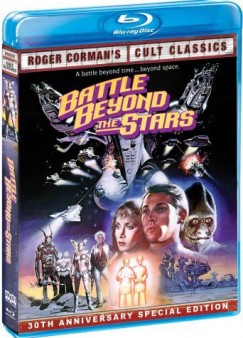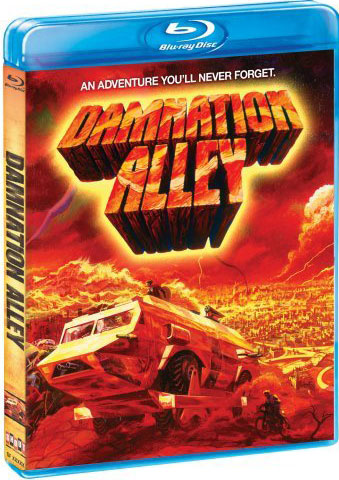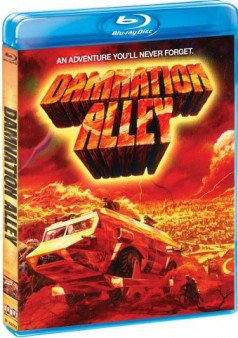 Guilty pleasures both, this pair is just the thing for a hot afternoon with the AC blasting and a big bowl of unhealthy snacks at the ready. I remember catching Damnation on the big screen in 1977, a would-be-welcome change of pace from the omnipresent Star Wars, soon revealed as a post-apocalyptic family fable imbued with killer cockroaches and surreal special effects, set to a Jerry Goldsmith score. Battle's release was timed shortly after The Empire Strikes Back, a "Magnificent Seven in Space" graced by the talents of up-and-comers James Cameron, James Horner and John Sayles. Both remain endearing despite their clunkier aspects, now with best-ever picture and sound plus multiple featurettes and creator commentary.
–
Your Highness (Universal Studios)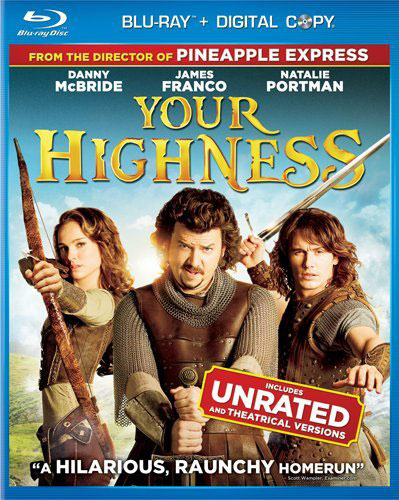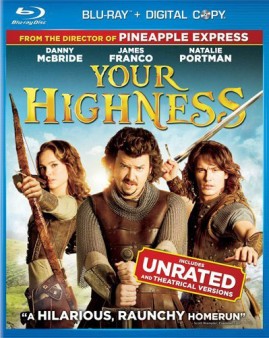 Rude, raunchy and at times guffaw-inducing, Danny McBride (I see a pattern developing here…) and Oscar nominee James Franco headline this medieval buddy comedy (?) about two very different princes joined on their quest by warrior woman Natalie Portman, the gold on her Oscar still wet. Highness is accessible in regular-strength and Unrated cuts, perfect for a late night with your "refreshment" of choice. The disc is loaded too, with deleted and extended scenes, bloopers, commentary, plus a host of Blu-ray exclusives: BD-Live, the pocket BLU application, uHEAR back-skip for missed dialogue and an optional $2.99 streaming comedy rental. And bonus points for any movie on this list which includes a Digital Copy for on-the-go watching.
–
The Fox and the Hound/The Fox and the Hound II 30th Anniversary Edition (Walt Disney)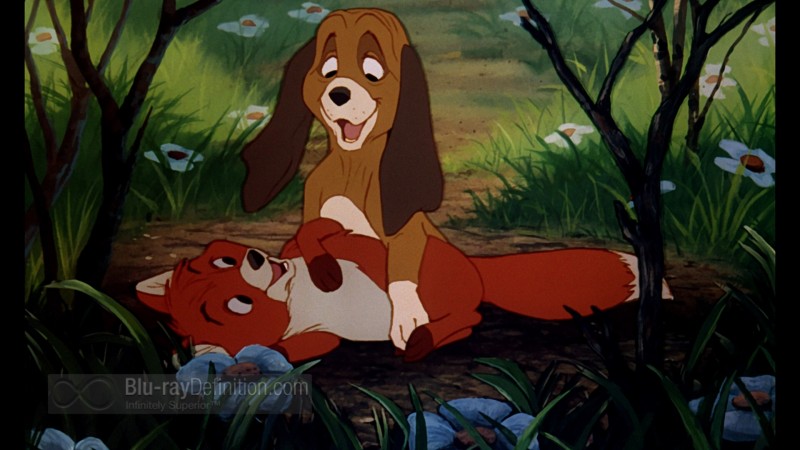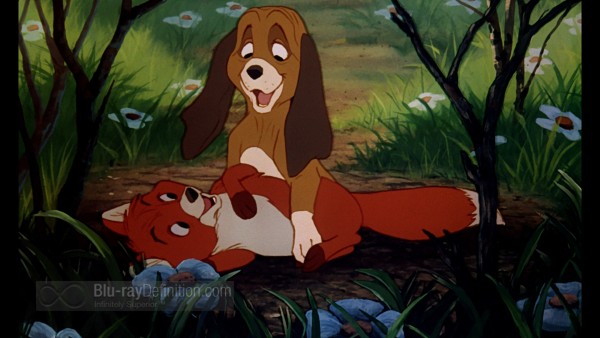 One of the fondest of my personal school's-out memories is the rotating theatrical double features that Disney used to schedule throughout July and August, a classic live-actioner paired with something animated from the vault. Now we can serve up our own Walt Disney double-header with The Fox and the Hound and its 2006 direct-to-video sequel, a still-touching saga of childhood innocence, forbidden friendship and the courage to do what's right, not what's expected. Second and third platters offer the movies on more pedestrian DVD, while a smattering of extras are scattered across all three discs.
(Read our complete review of the The Fox and the Hound/The Fox and The Hound II Three-Disc 30th Anniversary Edition Blu-ray/DVD Combo)
–
Kingdom of War Part I & Part II (Magnolia)
(a.k.a. King Naresuan)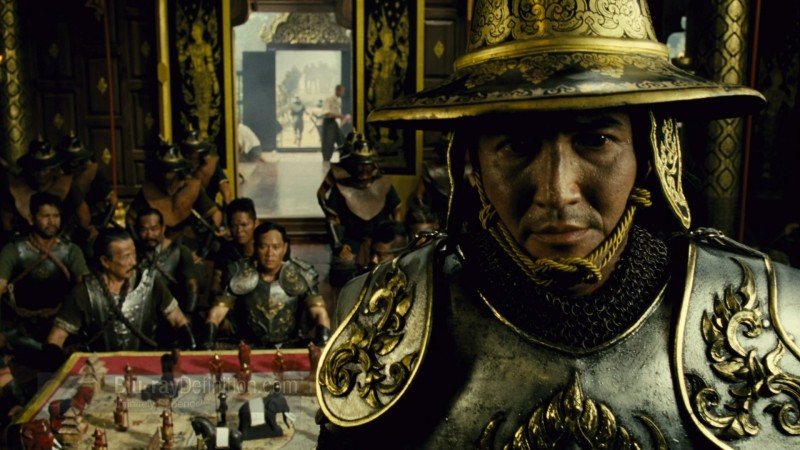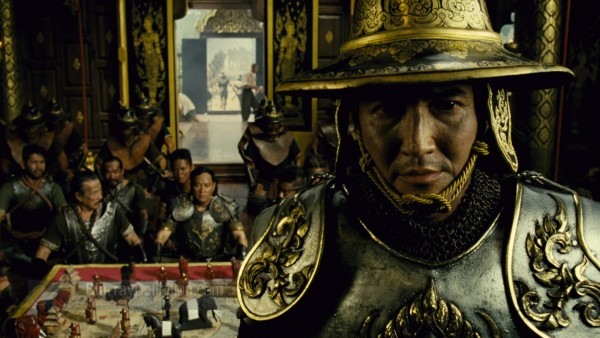 The problem with too many historical epics is that they're just too, y'know, "epic." Kingdom of War here clocks in at five-and-a-half hours all told, so when else but over vacation does anyone have that kind of free time anymore? (I used to take these opportunities to catch up on my reading but that just requires too much effort.) Naresuan was a pretty interesting guy, and we learn about his early years and his rise to power which culminated in freeing the Siamese people. It's not a perfect movie but pretty to look at on Blu-ray, and thankfully the extras are minimal: My butt needs a break.
(Read our complete review of  Kingdom of War Part I & II on Blu-ray)
–
Spy Kids, Spy Kids 2 and Spy Kids 3 (Lionsgate)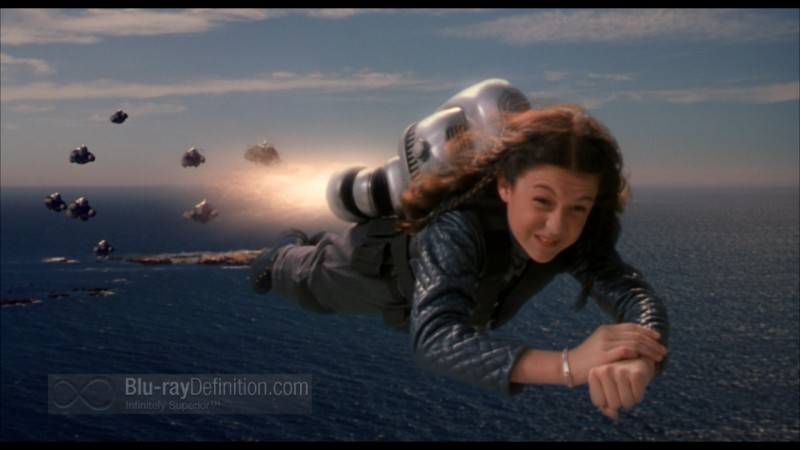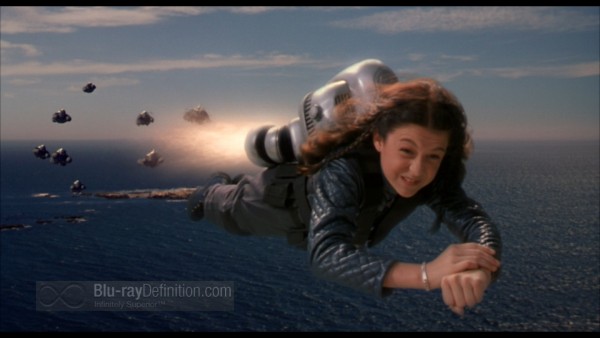 Definitely skewing toward the younger high-def enthusiasts in the house, the Spy Kids Trilogy offers loads of goofy, family-friendly fun that might actually inspire children to go outside and play–if not save the world–if/when they turn off the TV this summer. Then again, the included Digital Copies allow them to pick up where they left off while on the go. Robert Rodriguez' trademark Ten-Minute Film School is in session for each, along with much more bonus content. (NOTE: Spy Kids 3 is the 2D version only.)
(Read our complete Blu-ray reviews of Spy Kids , Spy Kids 2: The Island of Lost Dreams and Spy Kids 3: Game Over)
–
Stargate Atlantis The Complete Series (MGM)
Who isn't currently fantasizing about a dip in the ocean, as was the famous fate of the lost city of Atlantis, right? This series, tied into from Stargate SG-1, which of course grew out of the Stargate movie, actually retrofits a new history onto that MIA civilization of lore, one involving now-familiar intergalactic portals and a dangerous new race that threatens all mankind. No wonder it took 100 episodes to sort it all out. The beloved five-year series is premiering on Blu-ray (not counting a 2009 "Fan's Choice" disc) as a complete 20-disc set brimming with director's cuts, featurettes, deleted scenes and dozens of audio commentaries.
–
Torchwood The Complete Original UK Series (BBC/2 entertain)
Unexpectedly adult-skewing and even a tad kinky, Torchwood is spun-off from the BBC's Doctor Who (the name is an anagram thereof) and is every bit as smartly written and well-produced as the current adventures of their lighter-themed sci-fi cousin. The hip, young Torchwood Institute–including the charismatic Captain Jack Harkness–busts extra-terrestrial ne'er-do-wells across two seasons, plus the five-part "Children of the Earth" mini-series, a must-see primer before checking out the new Torchwood: Miracle Day currently airing stateside as a Starz Original Series.
(Read our complete reviews of Torchwood: The Complete Original UK Series and Torchwood: Children of Earth on Blu-ray)
–
Justice League Season Two (Warner)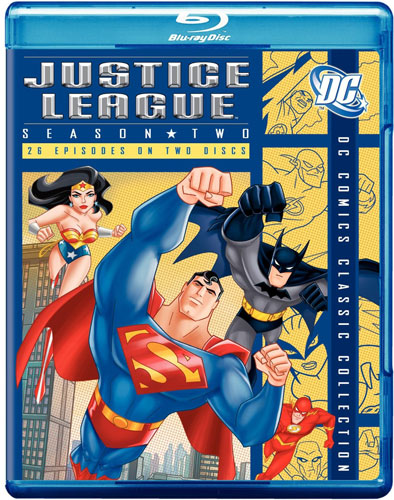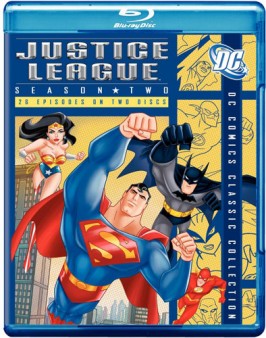 Standard definition just can't hold the DCU's greatest heroes, joined across these 26 episodes by a host of obscure characters (Amazo! Vandal Savage! Solomon Grundy!) on the way to a game-changing three-part season finale. A brand-new new featurette is now included, about the team's dark doppelgangers The Justice Lords as seen in one of the series' best storylines, in addition to the commentaries, a deleted scene Easter egg and behind-the-scenes mini-documentary carried over from the DVD.
–
Super (IFC Midnight/MPI Media Group)
The warm-weather months have of course become the time when Hollywood typically rolls out its latest big-budget superhero extravaganza. Super's pockets might not be as deep as The Dark Knight's and its roots are not actually in the pages of any graphic novel, but Rainn Wilson brings the pain as Crimson Bolt, a well-motivated if poorly-equipped "hero" in the violent, so-wrong-it's-right vein of Kick-Ass. And he's backed by a great supporting cast (Ellen Page, Kevin Bacon, Liv Tyler) in this little-seen indie, here with star/director commentary.
–