Estimated reading time: 5 minutes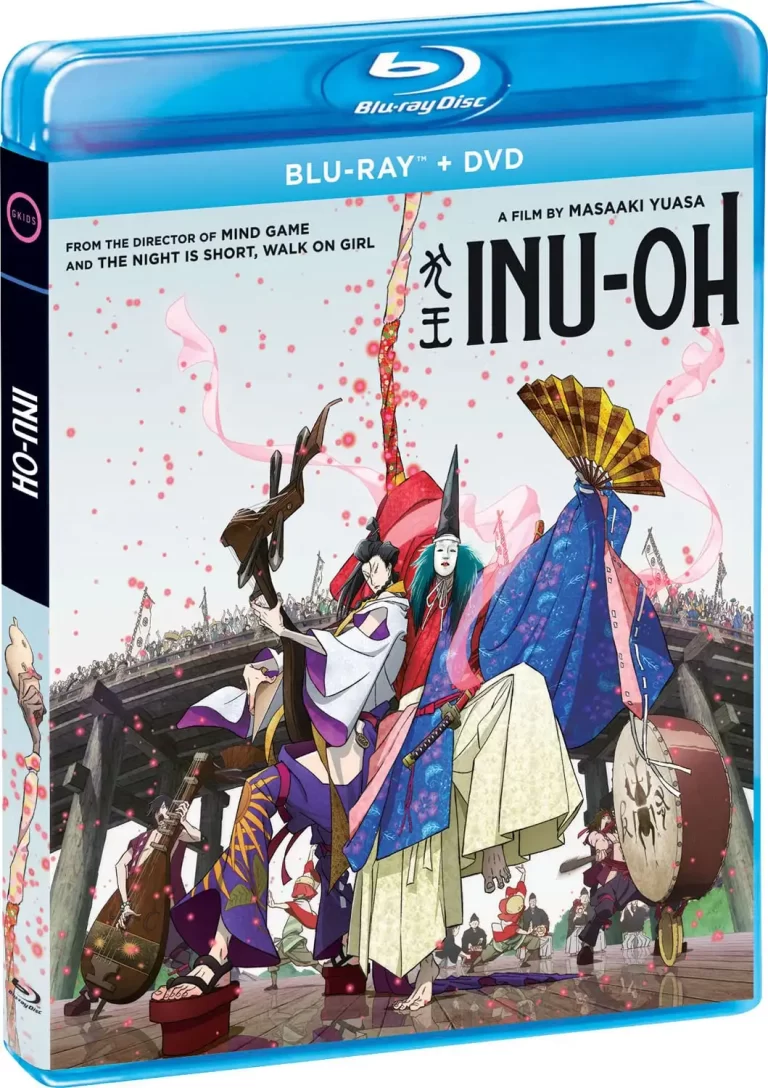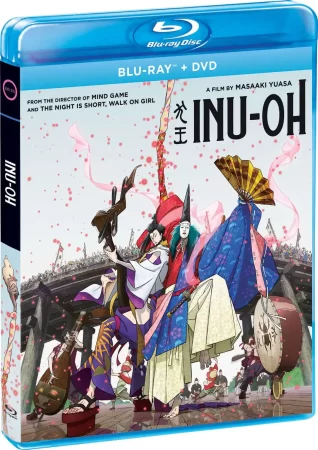 Inu-oh is the latest film from director Yuasa Masaaki (The Night is Short, Walk on Girl). It features character designs by Matsumoto Taiyo (Tekkonkinkreet) and vocals by Avu-chan (Queen Bee) and Moriyama Mirai.
Based on the novel Tales of the Heike: Inu-oh by Furukawa Hideo, the film is set in the 14th century. It follows the story of Inu-oh. Born into an esteemed family but afflicted with an ancient curse that has left him deformed, Inu-oh has become a pariah. Dancing and secretly rehearsing along with his father's Noh troupe is his only pleasure. This dancing also seems to influence his malformed body. When Inu-oh meets the blind biwa priest Tomona, the two become fast friends. They begin touring Japan together with new energetic songs and performances that electrify crowds, but the shogunate wants them shutdown. The only thing left for the duo to do is to dance, sing, and uncover the truth behind Inu-oh's curse.
Yuasa infuses the film with the same sort of energy and surreal and impressionistic visuals that made The Night is Short, Walk on Girl so invigorating. This is a musical infused with the spirit of Noh but with powerful and anachronistic songs. The coupling of this with hypnotic music, 14th century Japanese history, and characters we can identify with make this another animated masterpiece from Yuasa.
The Video
The digital animation for Inu-oh comes to Blu-ray in a 2.39:1 AVC 1080p encodement from Shout! Factory. The opening colorful impressionist sequence of the modern traffic at night sets the tone for this wonderful transfer. It could almost pass for a 4K release with HDR on my OLED. The imagery is crisply detailed, vibrant in places, in others looks like Japanese ink paintings. There are no issues with noise, aliasing, or motion artifacts.
The Audio
As wonderful an effort the English voice cast put in on this one, please stick with the original Japanese. In that case you will not be jarred by the dialogue switching languages when the numerous songs kick in. The songs all remain in Japanese, sung by Avu-chan (Queen Bee) and Mirai Moriyama. That said, the audio mix is spectacular. This acts as a reminder that lossless 5.1 DTS-HD Master Audio still has plenty of life left in it despite Atmos and DTS:X being around. The dynamics, musicality, and magnificent use of the surround channels to pan instrumentation such as guitars and biwa – yes biwa – make this a thoroughly enjoyable and engaging mix. But it is not gimmicky, it is tastefully done and well-balanced. The Japanese mix has a clearer and slightly louder mastering than the English dub.
The Supplements
The interviews with the director and scene breakdowns are an interesting look into his creative process.
DVD with feature film and bonus features
Interview with Masaaki Yuasa (1080p; 00:12:02)
Q&A at US Premiere (1080i; 00:13:48)
Yuasa Draws Inu-oh (1080p; 00:12:13)
Scene Breakdown (1080p; 00:24:03) – The director breaks down "The Whale Song" scene.
Trailers and Teasers (1080p; 00:05:39)
The Final Assessment
Inu-oh is a grand rock opera that stands apart from the usual anime musical productions that are usual idols and J-Pop. This is so much better and more inventive, with dazzling visuals and energetic songs. Highly recommended.
---
Inu-oh is out on Blu-ray Combo Pack January 24, 2023, from Shout! Factory
---
Rating Certificate: PG-13 (for some strong violence and bloody images, and suggestive material.)
Animation Studio: Science SARU
Distributors: GKIDS | Shout! Factory
Director: Yuasa Masaaki
Written By: Nogi Akiko | Furukawa Hideo (novel Heike monogatari: Inu-ô no kan)
Run Time: 98 Mins.
Street Date: 24 January 2023
Aspect Ratio: 2.39:1
Video Format: AVC 1080p
Primary Audio: Japanese DTS-HD MA 5.1
Secondary Audio: English DTS-HD MA 5.1 | English DVS 5.1
Subtitles: : English for Original Language Version | English SDH | Spanish for Original Language Version