– –

The Film
[Rating:4.5/5]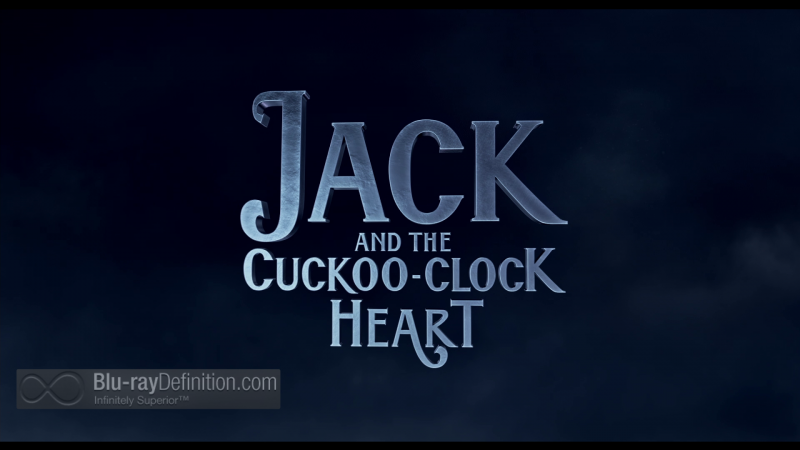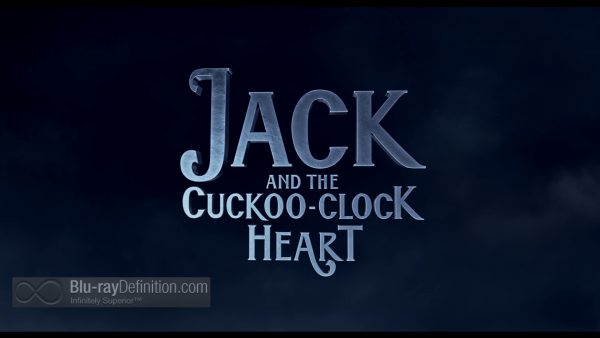 A darkly-tinged story from the book The Boy with the Cuckoo-Clock Heart by Mathias Malzieu (who also adapts and directs the story for screen alongside Stéphane Berla) Jack and the Cuckoo-Clock Heart (Jack et la mécanique du coeur) is an inventive animated adventure that crosses Tim Burton's Coraline with Baz Luhrmann's Moulin Rouge!
Born on the coldest day in Earth's history in late 19th century Edinburgh, a young boy named Jack's heart is frozen solid and he is saved by genius tinkerer Doctor Madeleine who replaces it with a magical clock. But Jack's mechanical heart comes with a price, mainly three rules that he has instilled in him from the time he is a baby – he must never touch the hands of his clock; he must keep his anger under control; and most importantly, he must never fall in love. This final rule is put to the test when young Jack grows up and adventures out into the world and comes across the fetching young street performer Miss Acacia. Instantly smitten, Jack determines to track down Miss Acacia, even if it means risking his life and breaking his three rules. It's a years-long journey that leads him all the way to Andalusia and brings him the friendship of an eccentric cinematographic inventor along the way who helps him discover himself and the meaning of love.
Set against the lush Belle Epoque backdrop with surreal musical vignettes that blend classical show tune style with a contemporary flair (one antagonist determined to keep Jack and Acacia apart raps his parts in an almost contemporary talking blues style), the film is an inventive mélange that never gets to watch or listen to. It is dark without being ghoulish or absolutely scary.
Meanwhile, we can sympathize with the protagonist's journey and his sense of having an inability to love, thanks to an effective screenplay from writer/director Malzieu (who also voices the role in the French version). Rather than turn into a depressing story of unrequited love, however, Jack and the Cuckoo-Clock Heart actually offers hope despite its apparent darkness. It's a story of determination and love surviving despite the odds against it. Most poignant is the rather symbolic way the film ends with an open end allowing viewers to decide for themselves if Jack finds what he was looking for, or if things went poorly.
Video Quality
[Rating:4.5/5]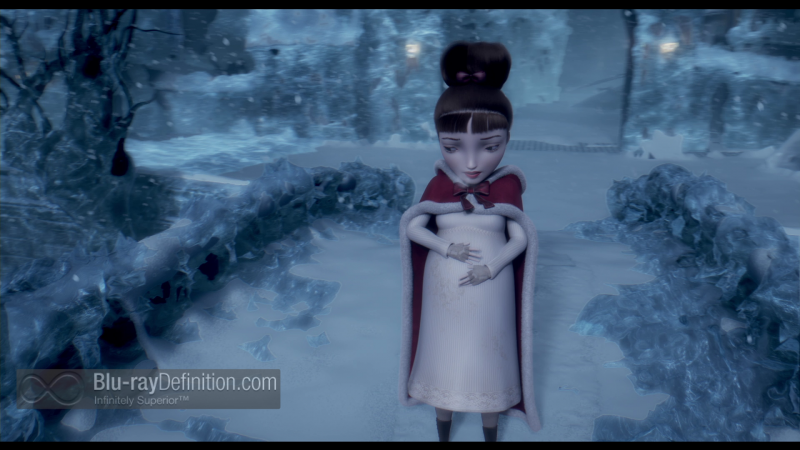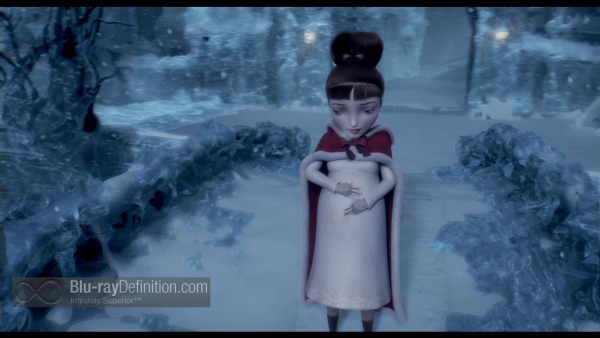 The very richly detailed CG animated world of Jack and the Cuckoo-Clock Heart comes across very well in this AVC/MPEG-4 transfer from Shout! Factory. Given the muted color palette, the imagery never really pops, but that is due to artistic choices, and not the encodement. There are no apparent issues with aliasing or banding, and we can see a lot of detail in the different animated characters, from the fibers in clothing to strands of hair.
Audio Quality
[Rating:4/5]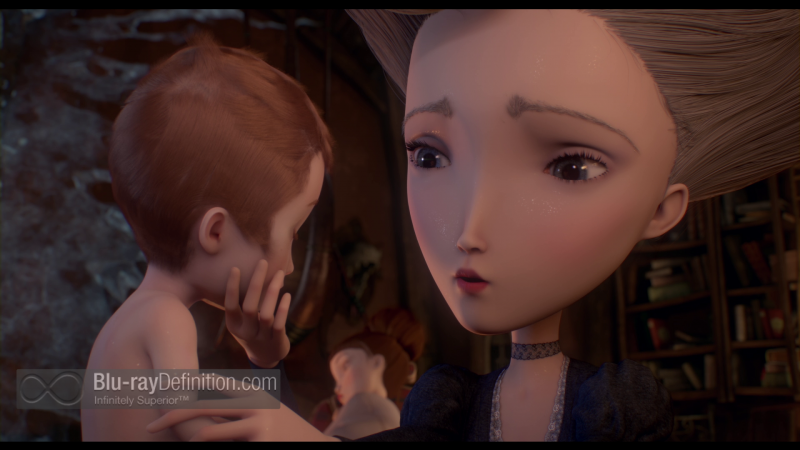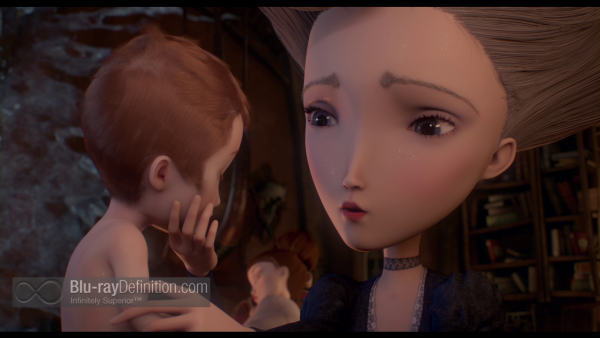 The original French-Language and English dub soundtracks are both provided in DTS-HD Master Audio 5.1 (48kHz/24-bit) and LPCM 2.0 (48kHz/24-bit) stereo. If you are like me and like to watch productions in their native language, then for this film you will have to contend with English SDH subtitles, unless you speak French. The sound mix for either French or English soundtracks, though good, is subtler than one would expect for an animated feature such as this. Some potential to take advantage of the on screen graphics is missed, and a lot of the mix is spent with only lots of lush atmospherics being sent to the surround channels, and the odd solid, discrete sound effect, such as later on when a railroad train pans overhead from back to front. These seem a little out of place given how front-heavy the mix is most of the time. Otherwise, we get a very well balanced and naturally dynamic sound with clean vocals and dialogue.
Supplemental Materials
[Rating:2/5]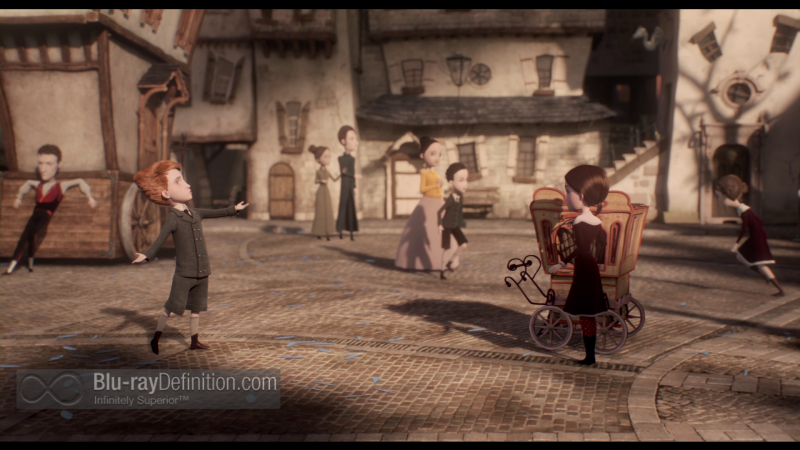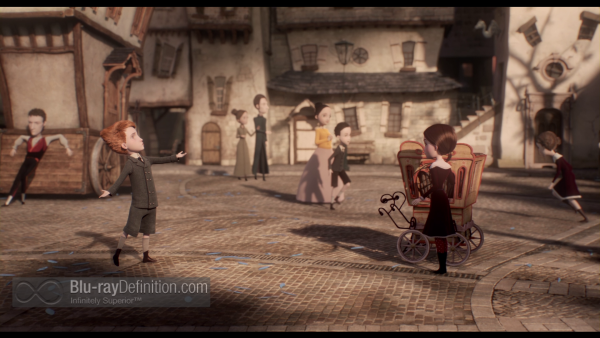 The on-disc extras offer brief looks at the building of the animated characters and a small featurette on adapting the book for the screen.
DVD
Digital Copy
Characters:

Jack (1.78:1; 1080p/24; 00:02:01)
Acacia (1.78:1; 1080p/24; 00:02:12)
Joe (1.78:1; 1080p/24; 00:02:03)
Méliès (1.78:1; 1080p/24; 00:02:03)
Arthur (1.78:1; 1080p/24; 00:02:39)
The Aunts (1.78:1; 1080p/24; 00:02:27)

From Book to Screen (1.78:1; 1080p/24; 00:06:20)
The Definitive Word
Overall:
[Rating:4/5]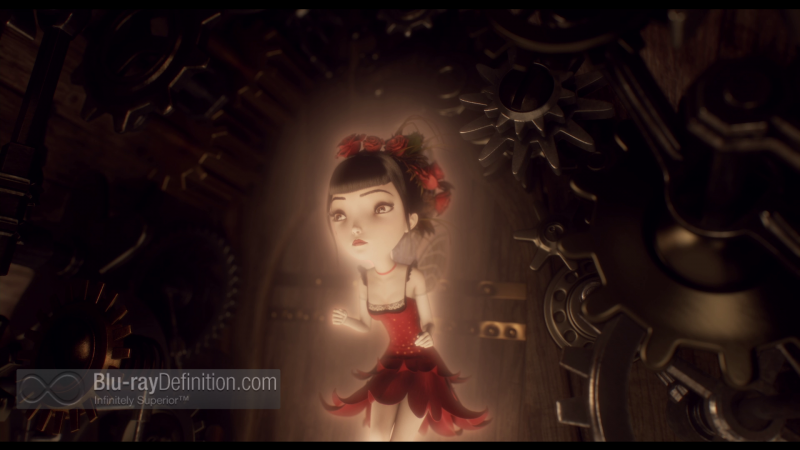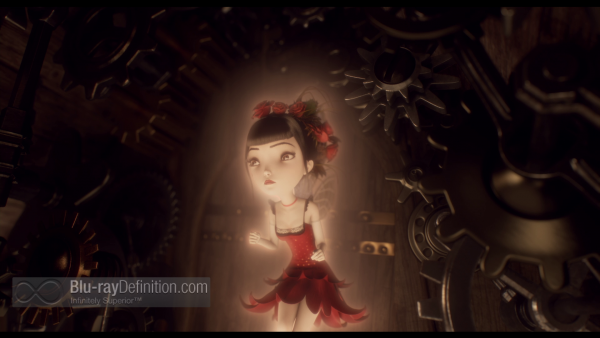 Jack and the Cuckoo-Clock Heart is an amazing animated adventure that probably require more than one viewing to completely absorb. It's the sort of animated film that adults will find plenty in to enjoy, while older children can also appreciate. Very young kids might find some of the darker imagery a bit scary, so be warned.
Additional Screen Captures
[amazon-product]B00JHH2226[/amazon-product]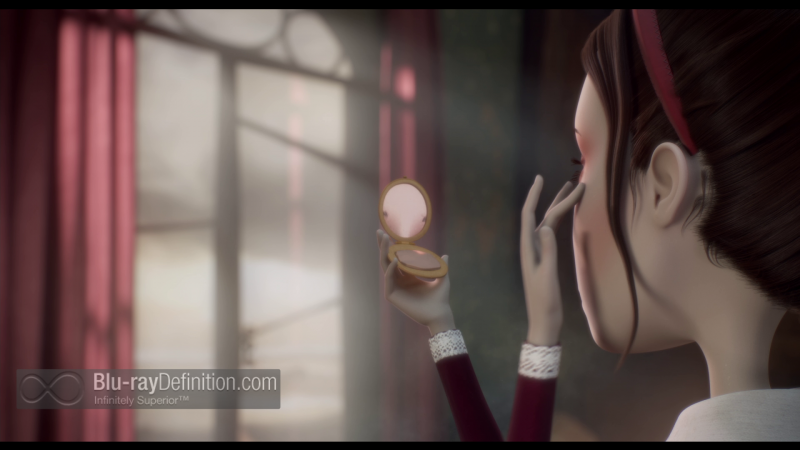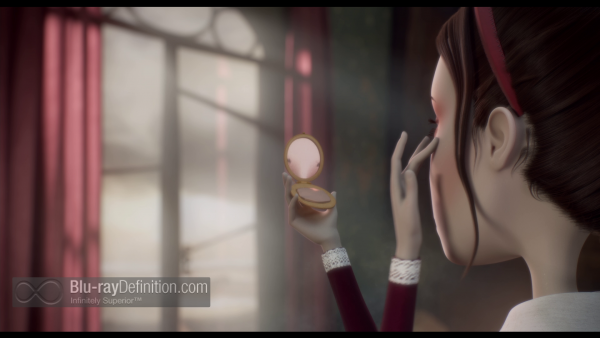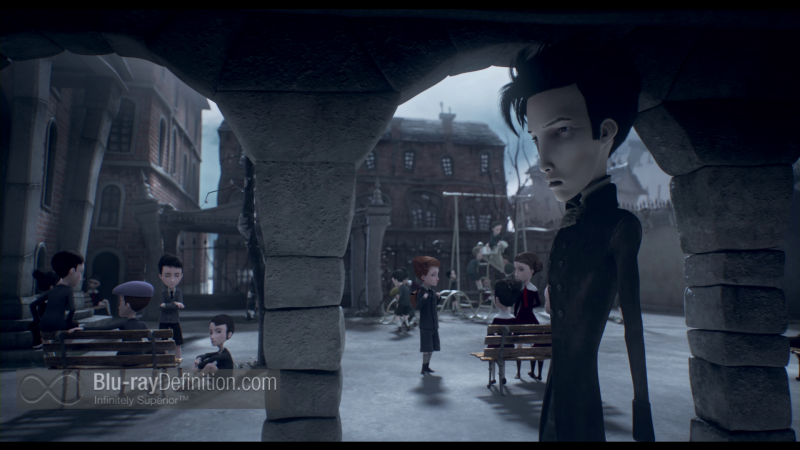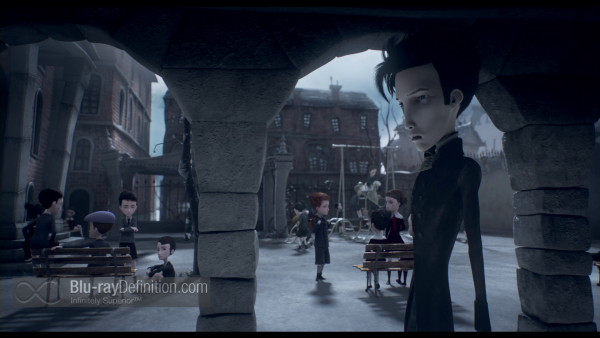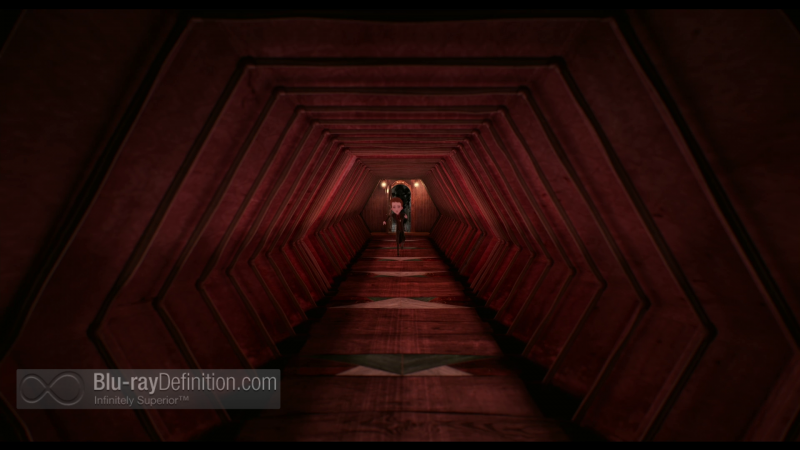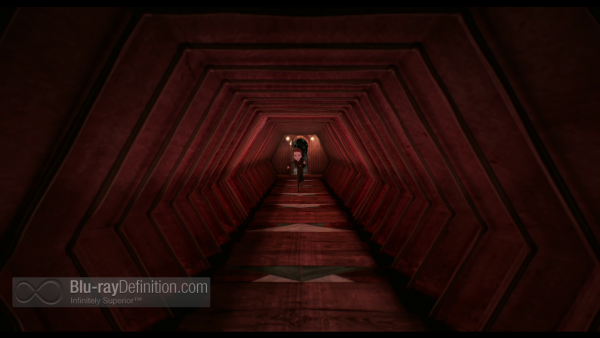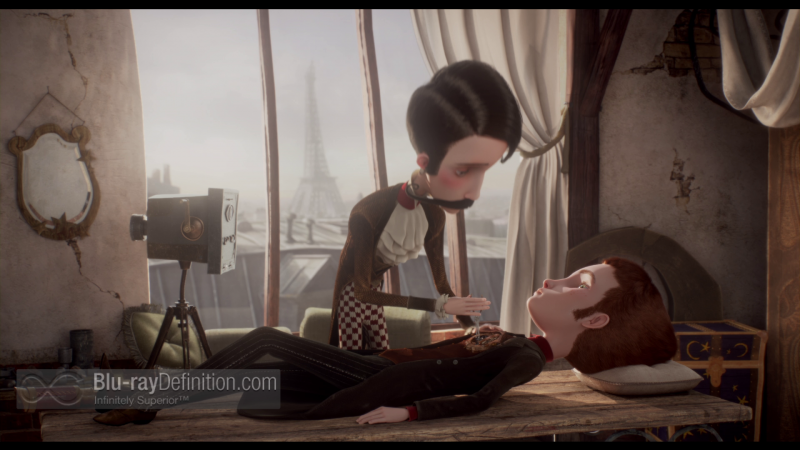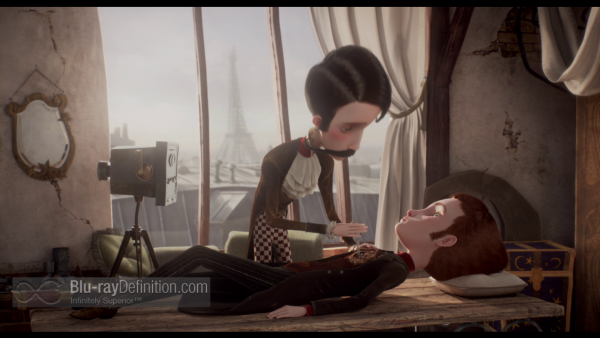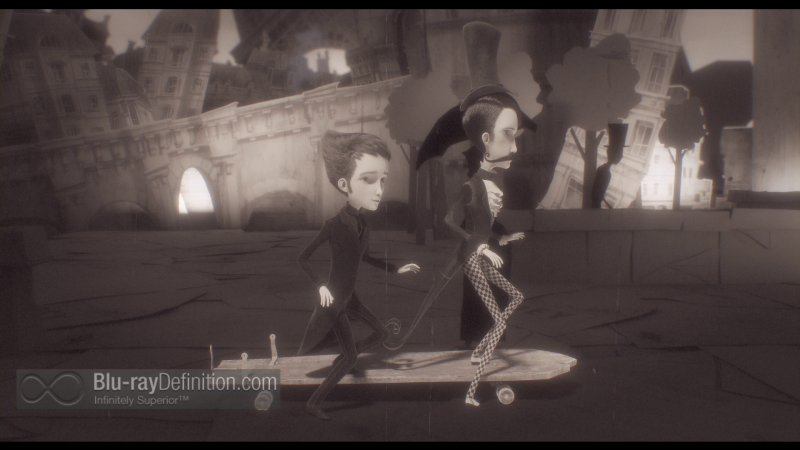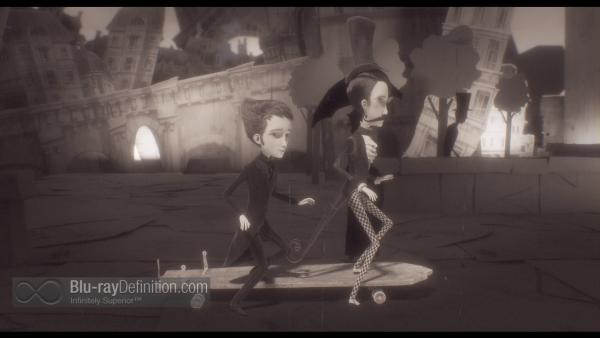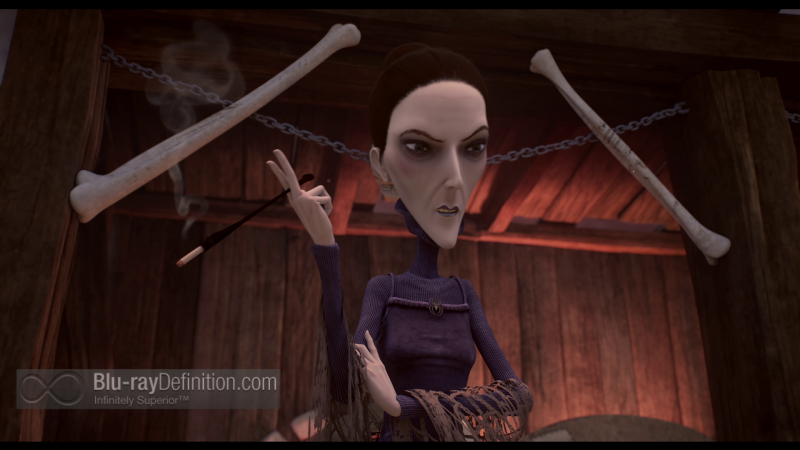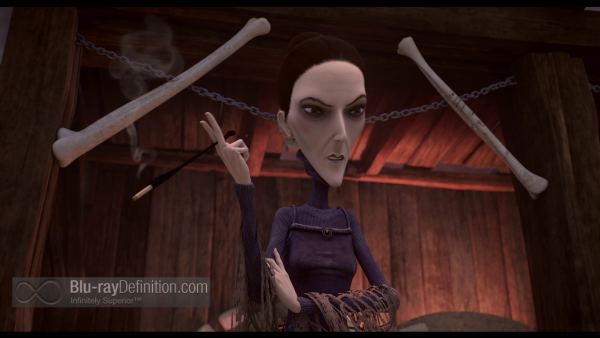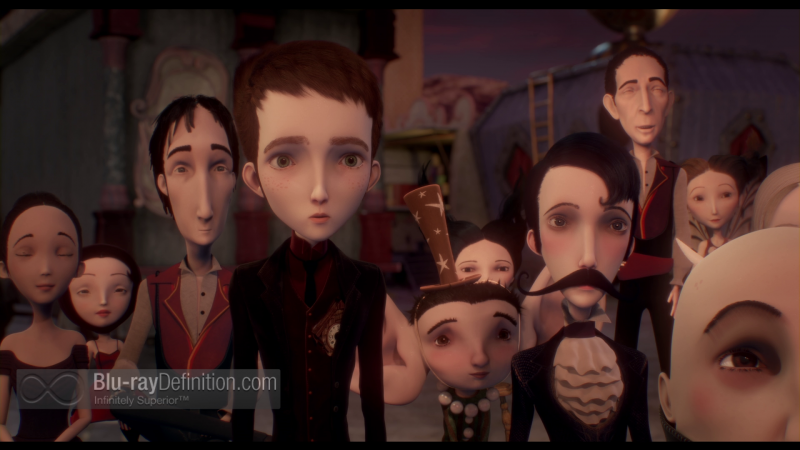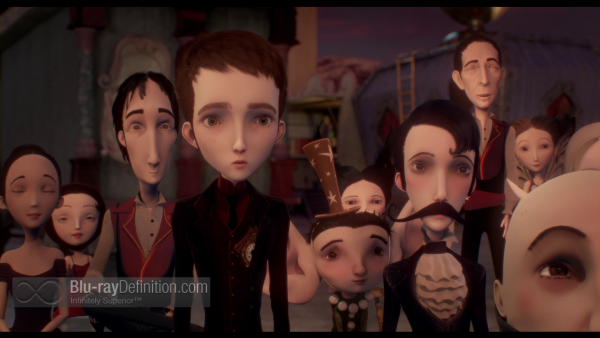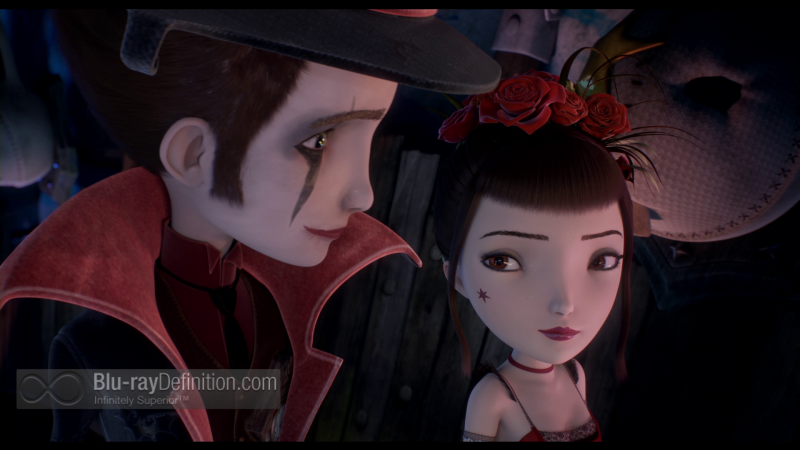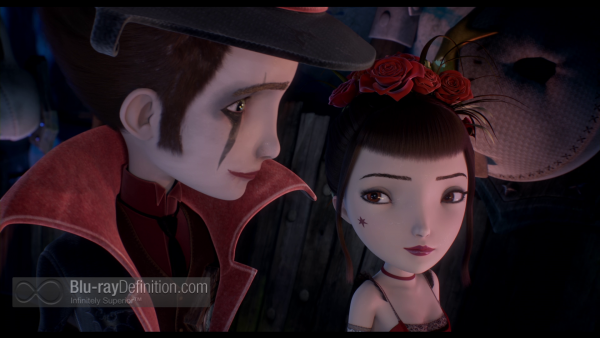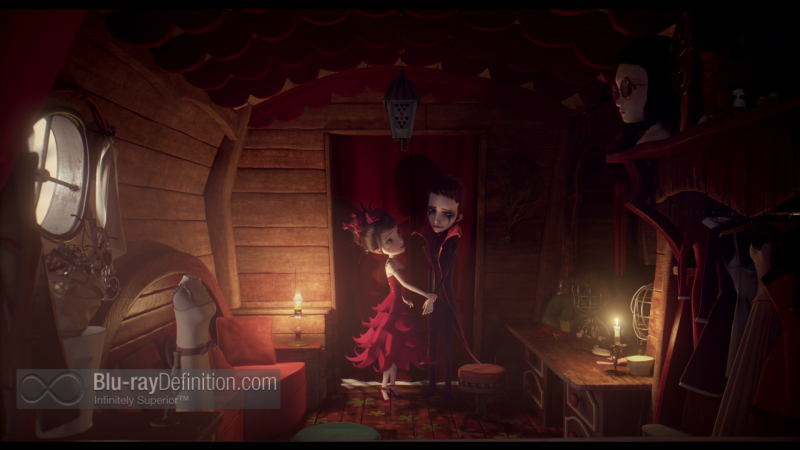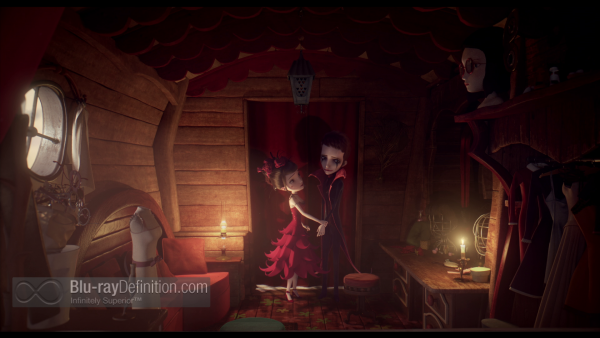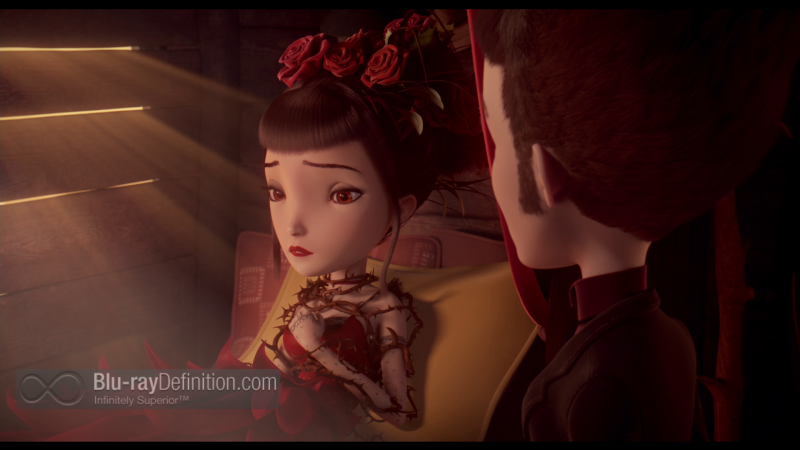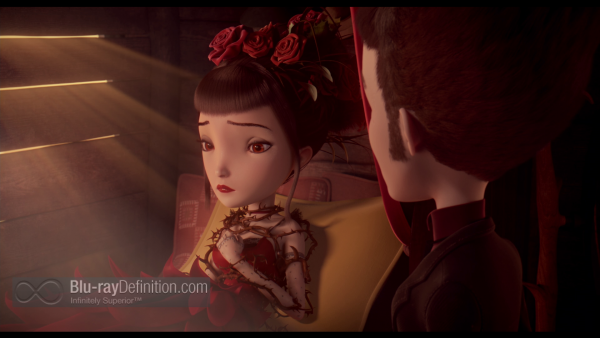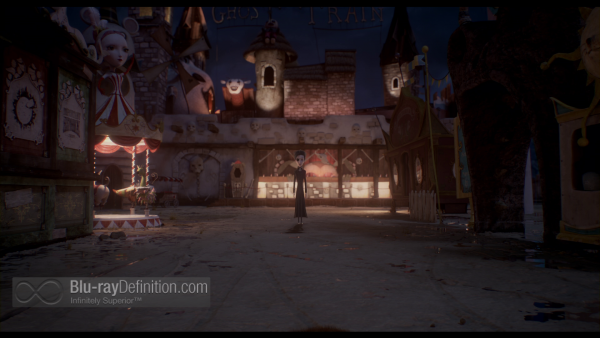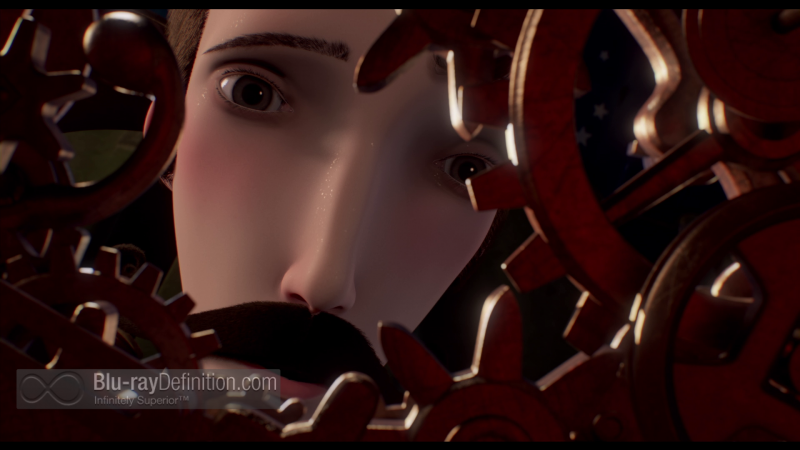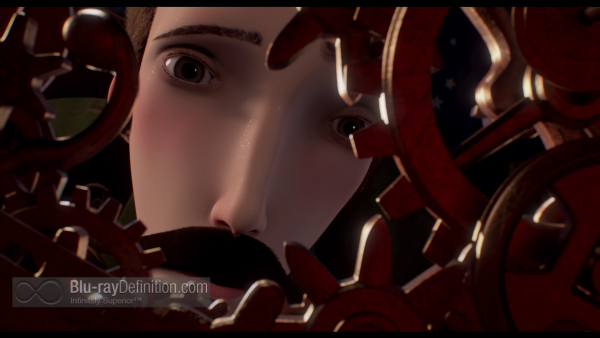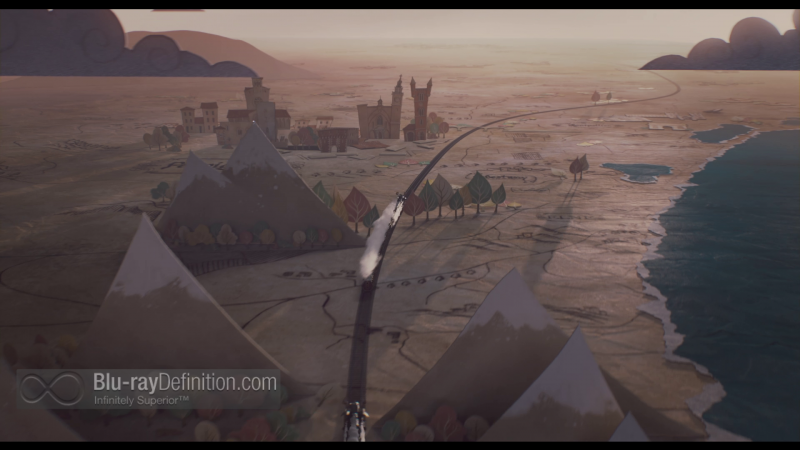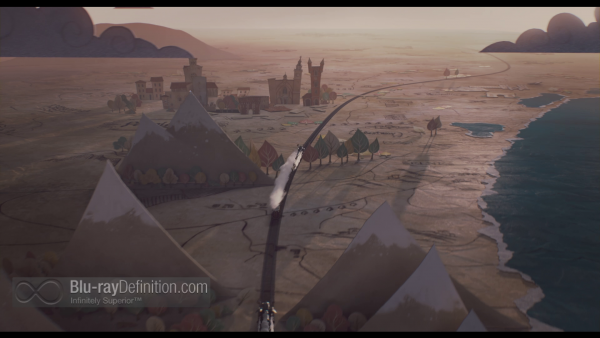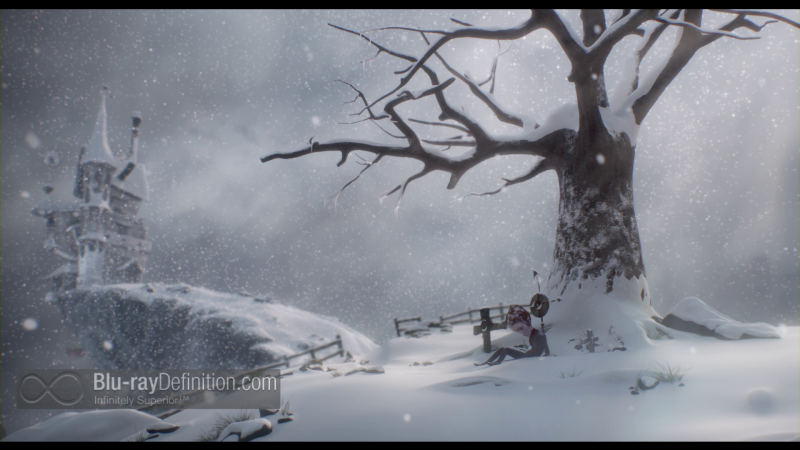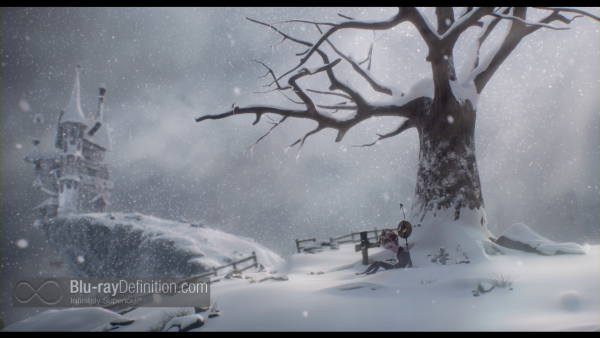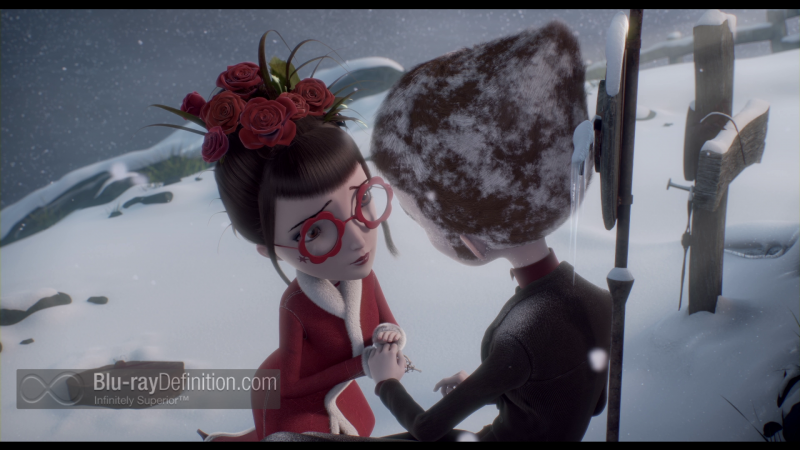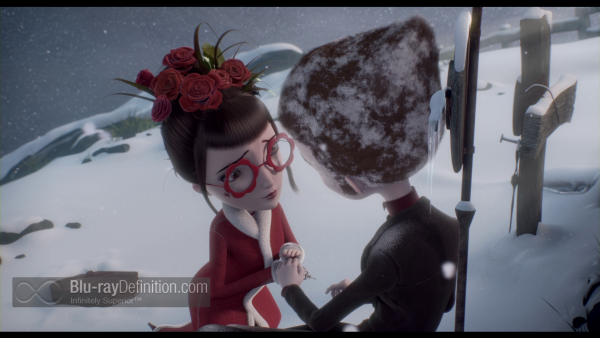 [amazon-product]B00JHH2226[/amazon-product]