– –

The Film
[Rating:4/5]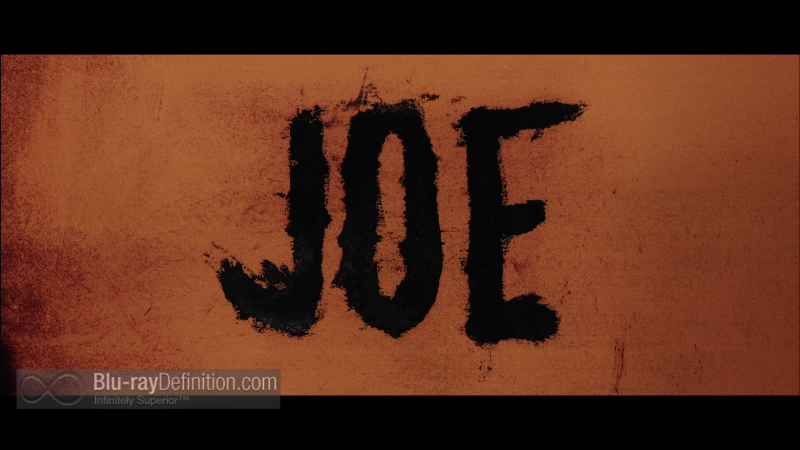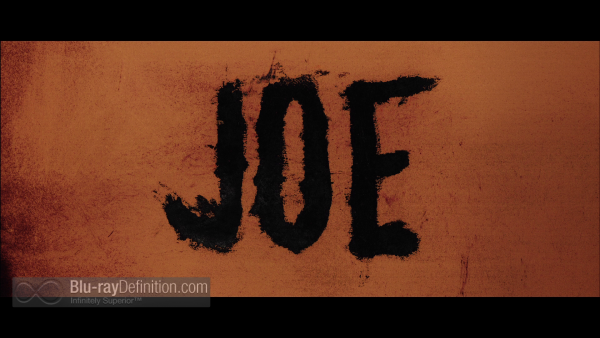 Nicolas Cage emerges from a decade of middling acting performances to astonish in the seething title role for director David Gordon Green's (Pineapple Express; Your Highness) return to indie form, Joe. A film set in rural Texas with violence just bubbling under the surface, Cage plays the titular character Joe, head of a work crew that poisons trees to be cleared off of property for wealthy land owners to develop on. One day a 15-year old kid, Gary (Tye Sheridan), comes begging Joe for work for him and his father. Joe takes them on, but quickly lets the father go, realizing Gary may be a hard worker, but his father Wade (Gary Poulter) is useless. Joe realizes that Gary is a good kid with an abusive, alcoholic father who does nothing but drink and beat up on his family. It isn't long before Gary is looking up to Joe as a father figure and Joe takes him under his wing. But Joe has problems of his own, including a bad temper he has problems keeping in check, one that already sent him to prison for assault. He also has a rivalry with a violent, unstable local man he insulted in a bar, one that is heading toward a very bad conclusion, especially when Wade conspires to help out Joe's nemesis because of his jealousy of the friendship between Joe and Gary.
Nicolas Cage has rarely been an actor who has been able to convincingly portray a character he plays in a serious drama without either feeling too flat and uninspired, or being too over the top to be believable. In fact, one could argue, he hasn't been able to find true balance in portraying a character on screen since his turn in Leaving Las Vegas, a convincing portrayal of broken man. Perhaps the similarities between the two characters helped Cage to find a center for this incredible role. Here, his instincts to push things too far or to hold back too much seem right in line with Joe, whose out of control rage is tearing him up inside.
Meanwhile, David Gordon Green's direction, more subtle than his Hollywood drug-inspired fare, is one that, while not groundbreaking, manages to conjure up all the vicious violence that these characters are on the verge of at any moment. This is a world outside of the modern one we all inhabit, it's an ancient Texas, a Wild West with miserable people doing bad things. It's harsh and brutal. One scene shows one of the most violent beatings onscreen in recent history another involves dogs going at it to the death. It's a world where even the pets are killers. These characters live and breathe violence as an everyday part of life, it is their very existence, and the film boils with it, quietly, slowly.
Still, the reason Joe manages to stay afloat as a film is not so much its screenplay, based on the novel by Larry Brown, or the direction of Green, but the astonishing performance from Cage, who pulls one out for the ages here. Although, technically, Gary is the protagonist who drives the story, it's Cage's performance perfectly capturing a man trying to keep from falling apart that makes Joe's slow-burning drama really worth watching.
Video Quality
[Rating:4/5]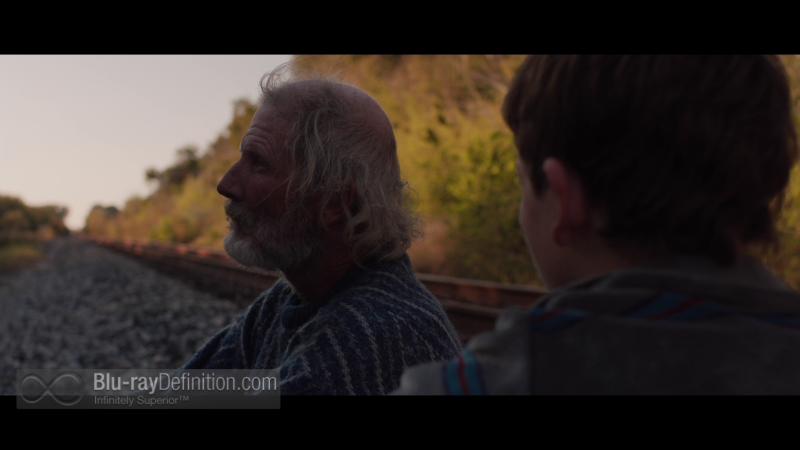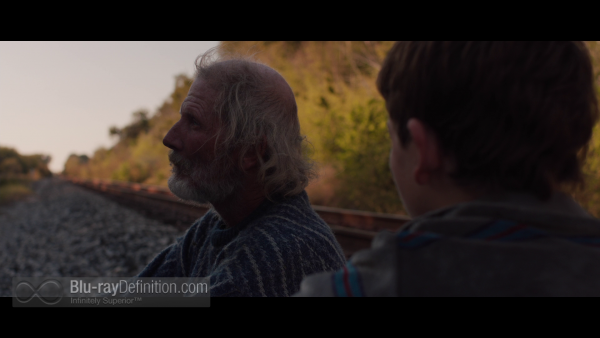 Joe was shot in HD on the Arri Alexa Plus and comes to Blu-ray in an AVC/MPEG-4 1080p encodement from Curzon Film World that does a very good job capturing the slightly muted, sometimes drab look of the film. There's good detail to be had in close-ups, an average amount of contrast, but often greyish blacks thanks to the artistic choices.
Audio Quality
[Rating:4/5]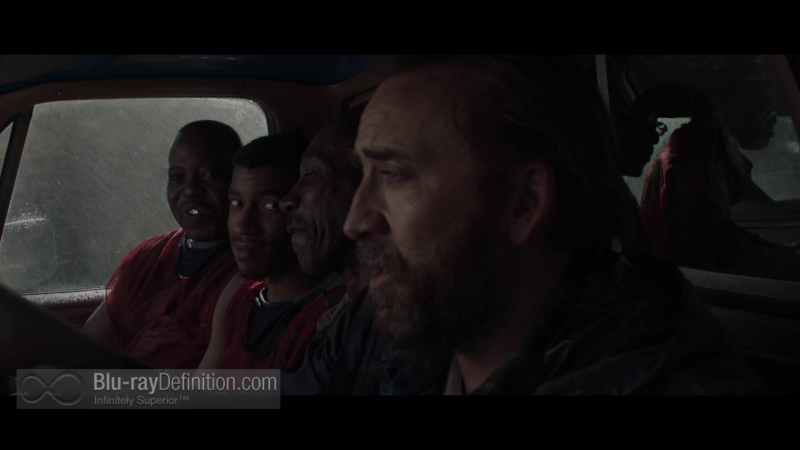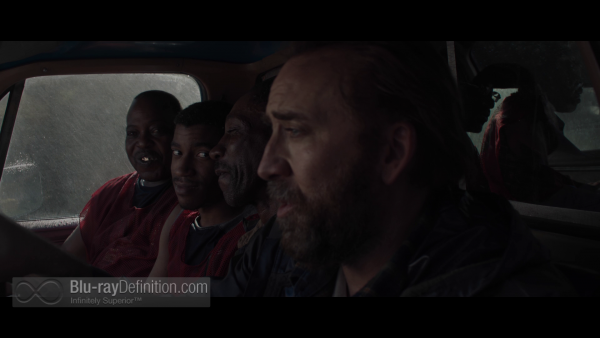 Although we get both stereo in LPCM 2.0 (48kHz/24-bit) and surround in DTS-HD Master Audio 5.1 (48kHz/24-bit), this film is very much driven by its dialogue. There aren't many foley effects to grab attention, but the moody sound mix is well done nonetheless, with clean and full dialogue and just a hint of atmospherics in the surround channels.
Supplemental Materials
[Rating:1/5]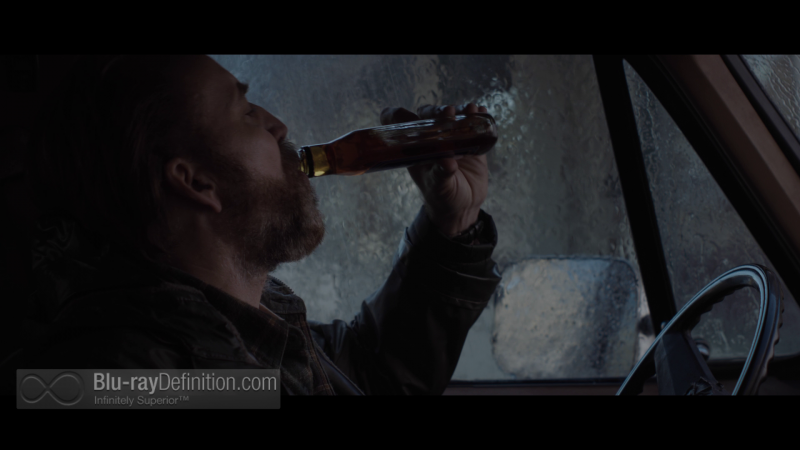 Making of Featurette (1.78:1; 1080p/24; 00:11:15)
Trailer (2.35:1; 1080p/24; 00:02:04)
The Definitive Word
Overall:
[Rating:3.5/5]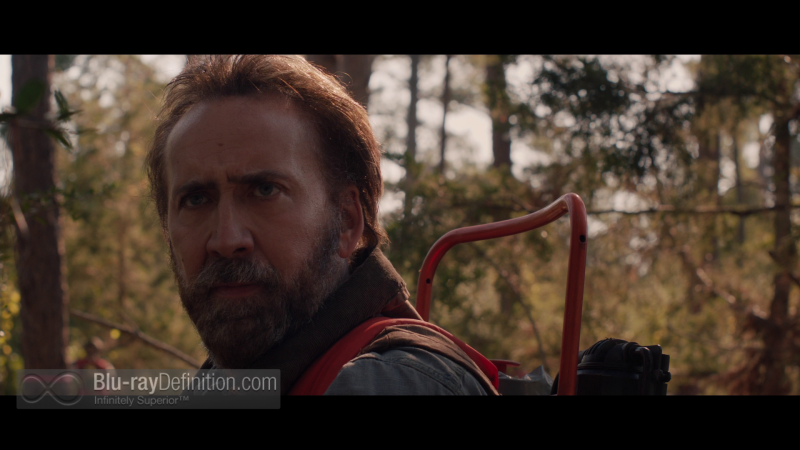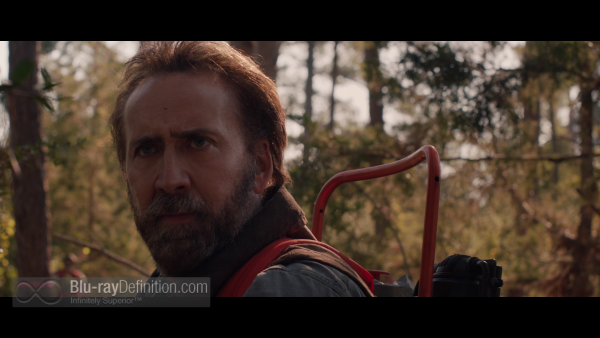 I never thought I'd be able to say this again, but Nicolas Cage puts on a brilliant performance in this violent drama about desperate people just trying to hang on. Check Joe out, you'll enjoy it.
Additional Screen Captures
[amazon-product region="uk" tracking_id="bluraydefinit-21″]B00M316CFG[/amazon-product]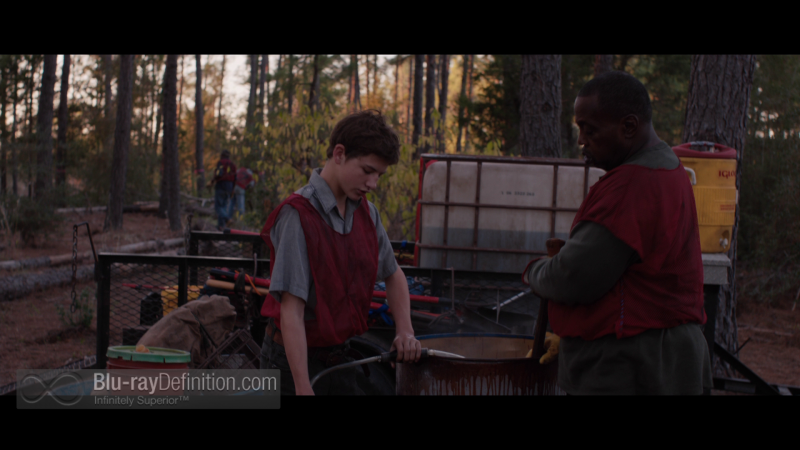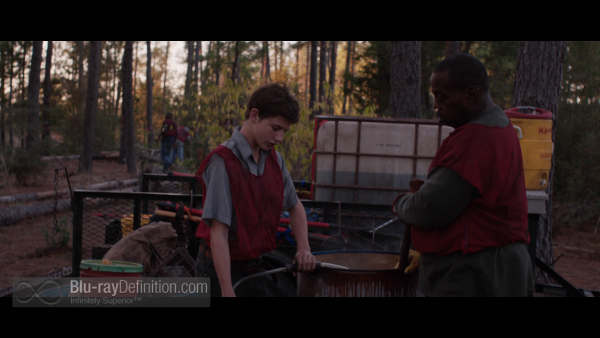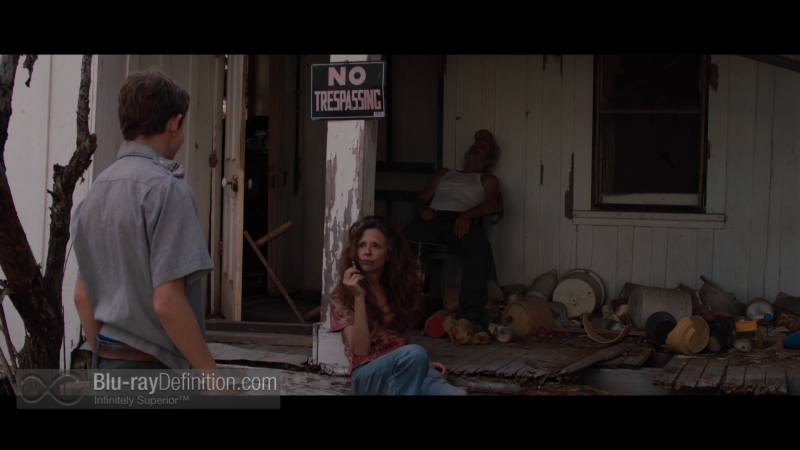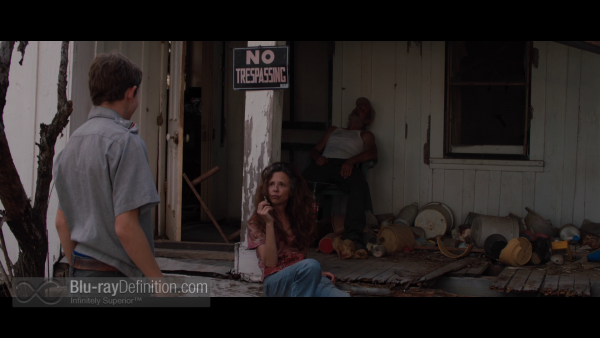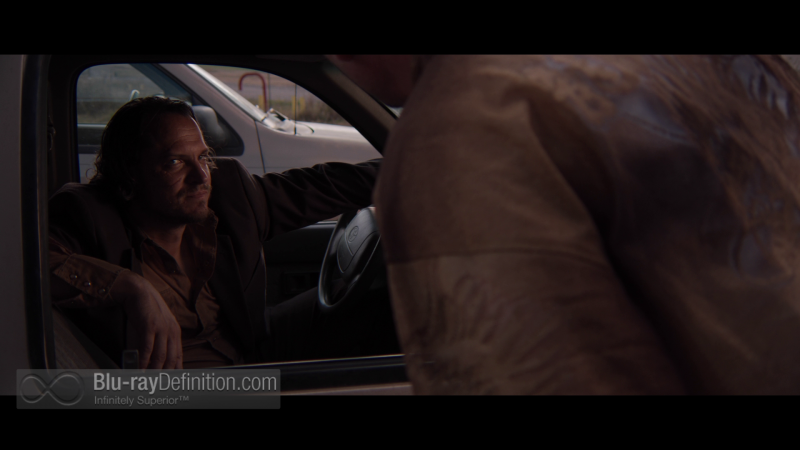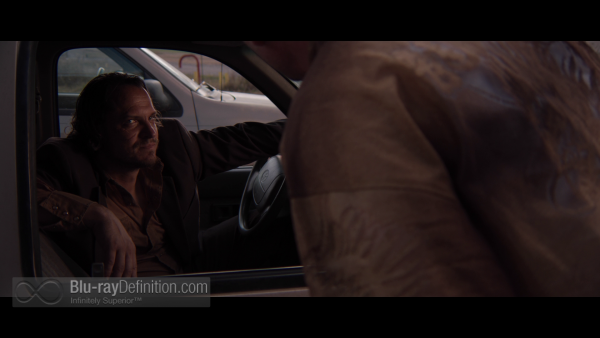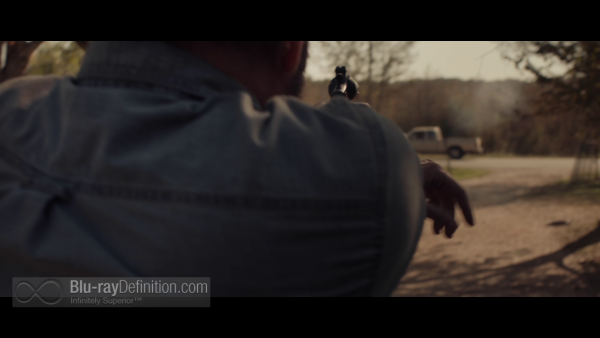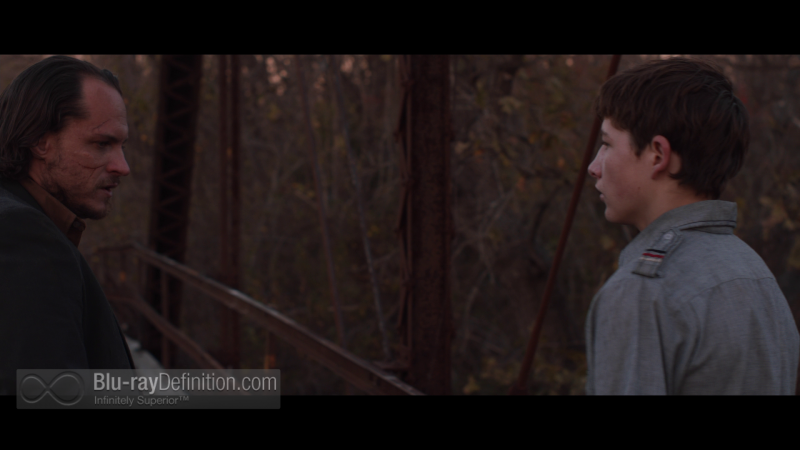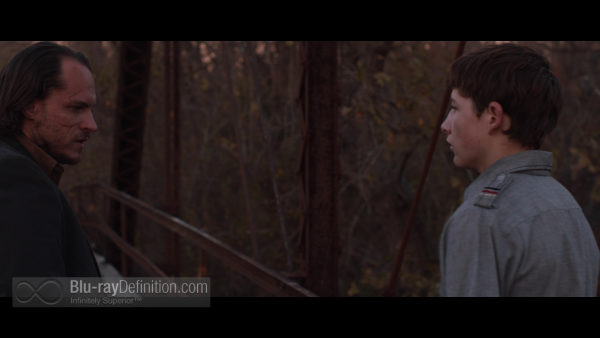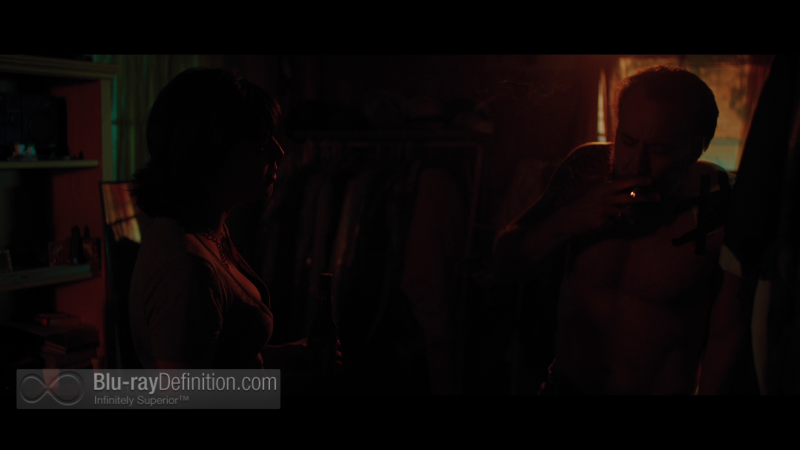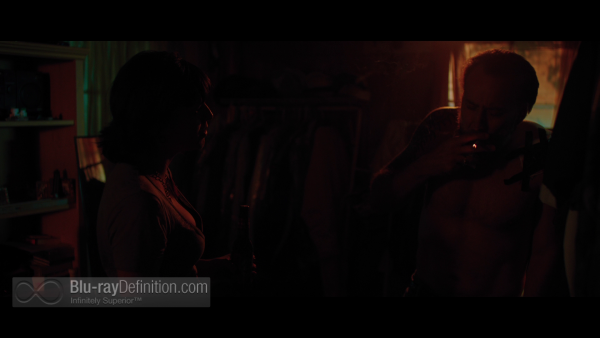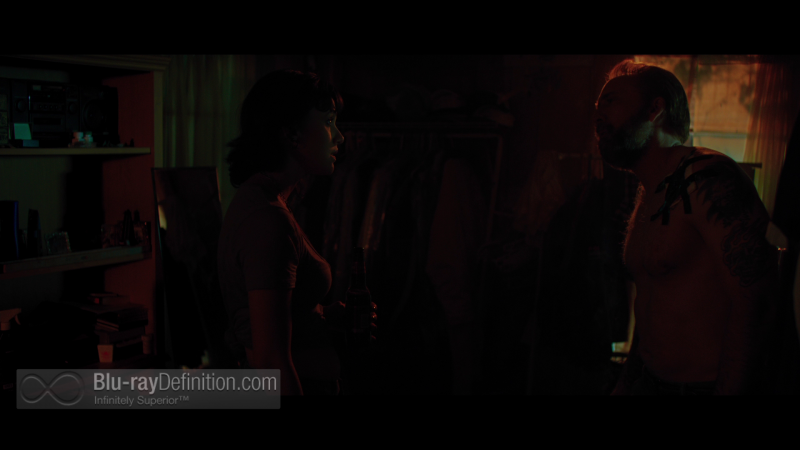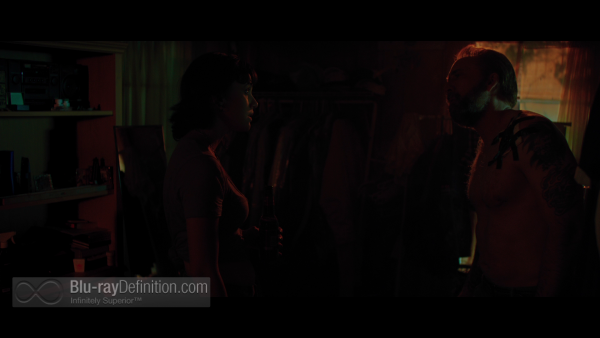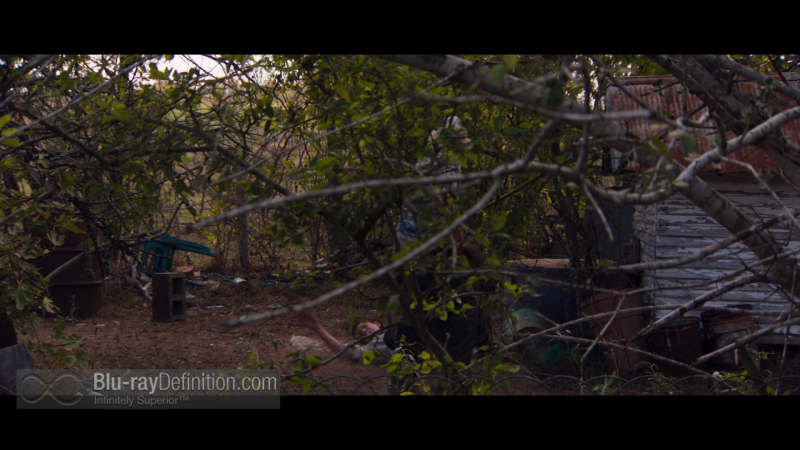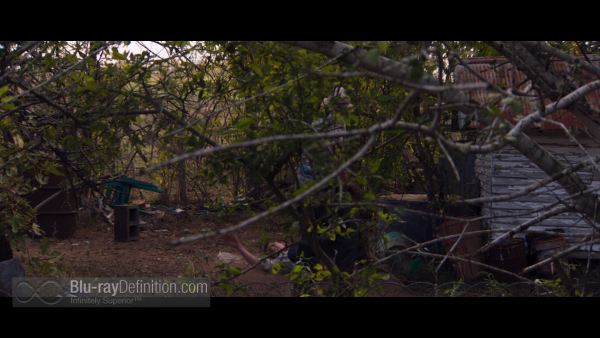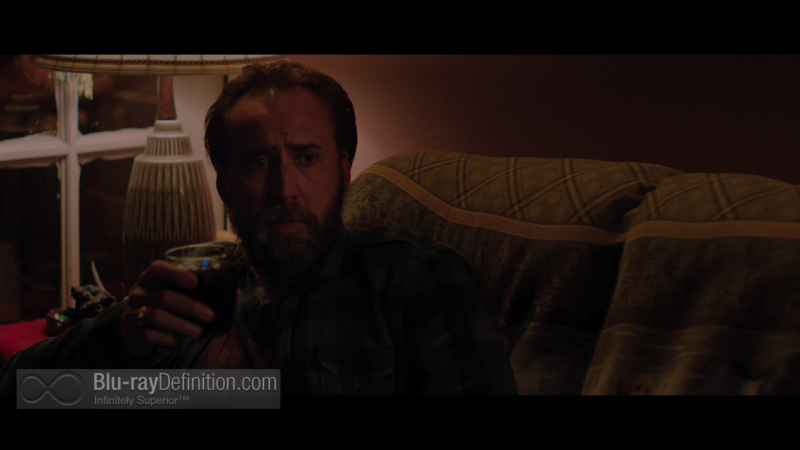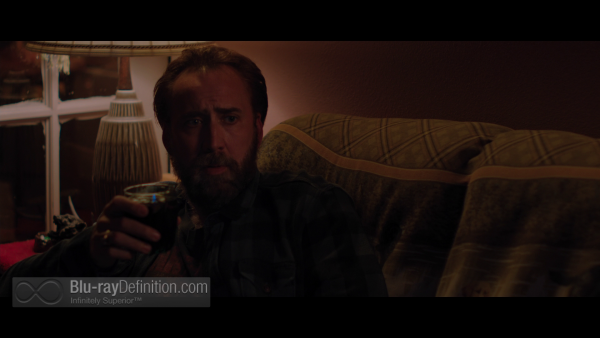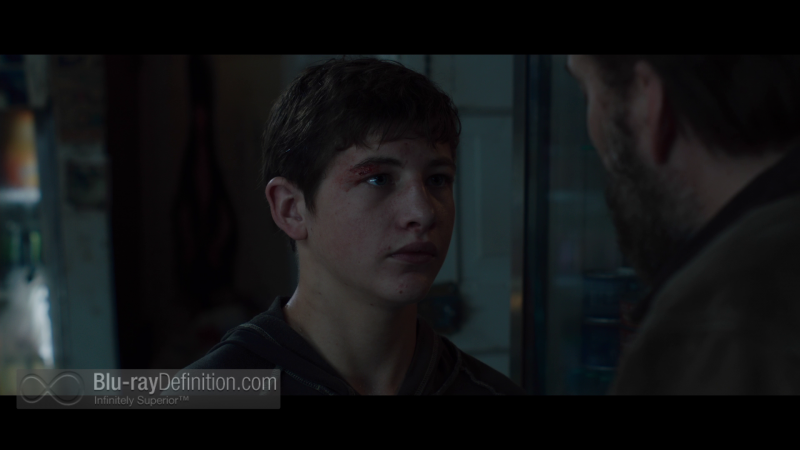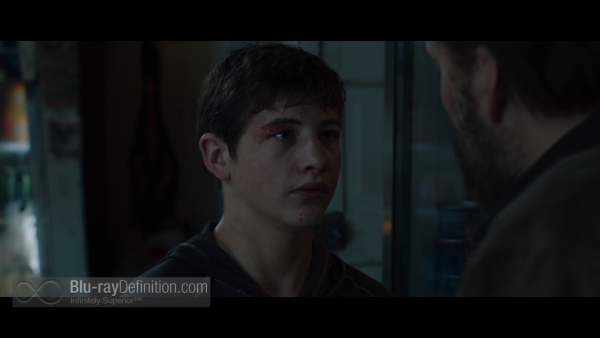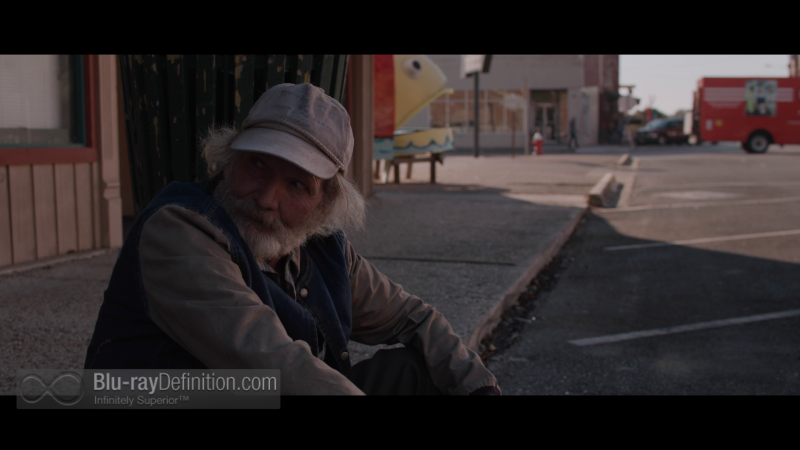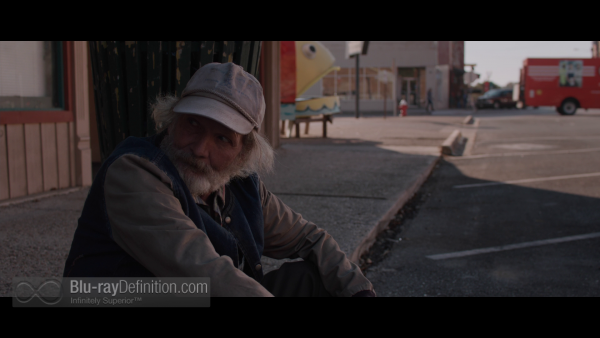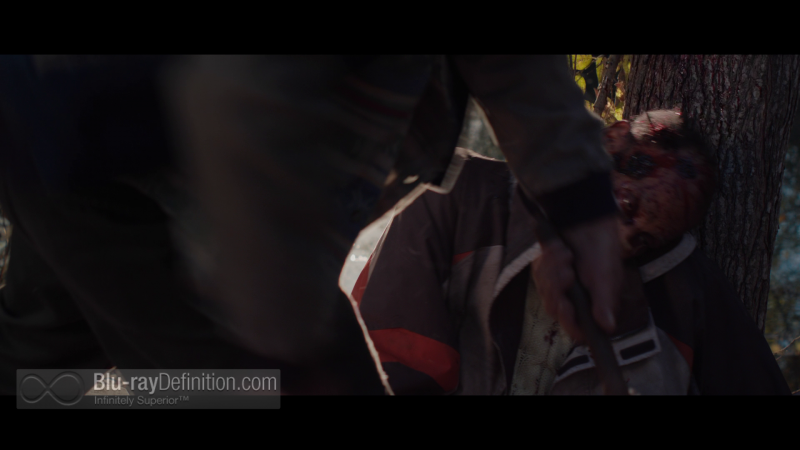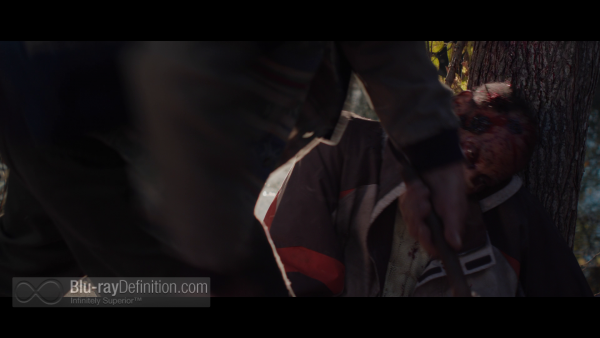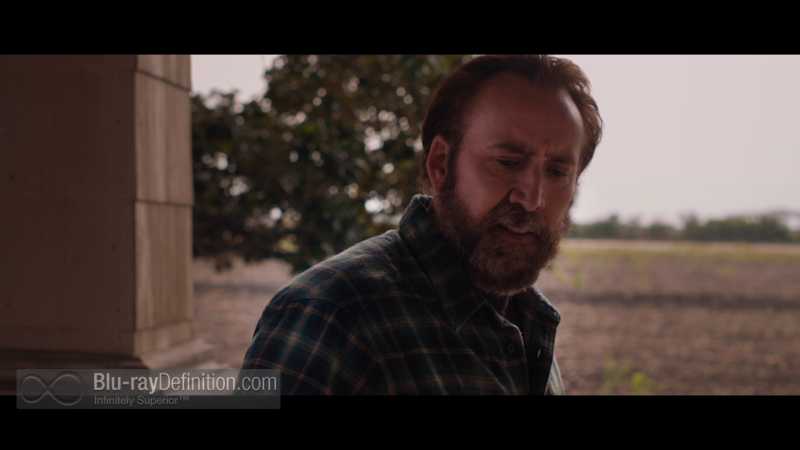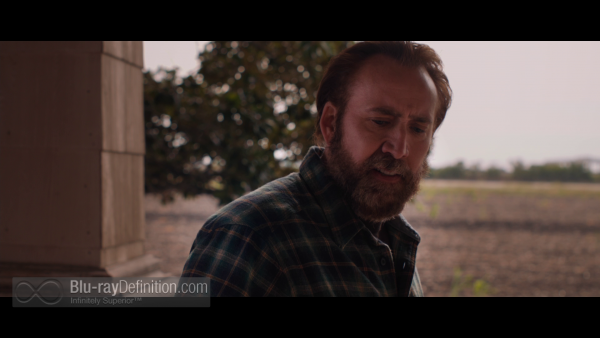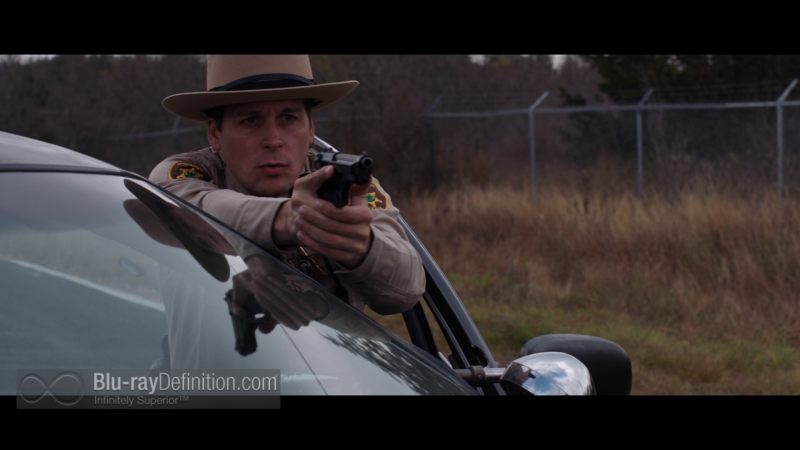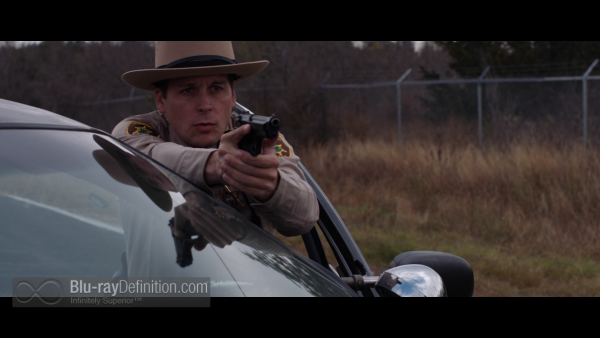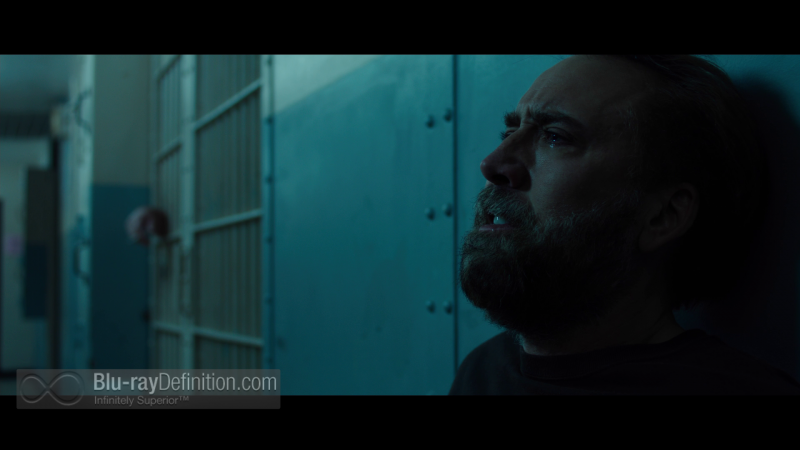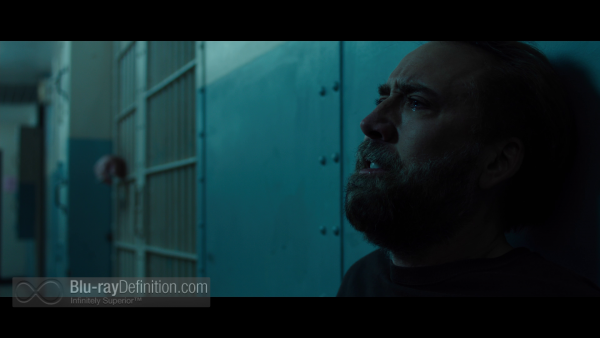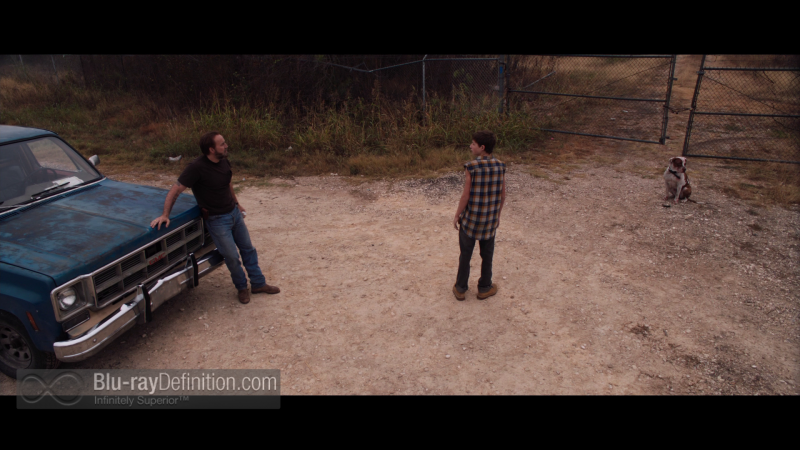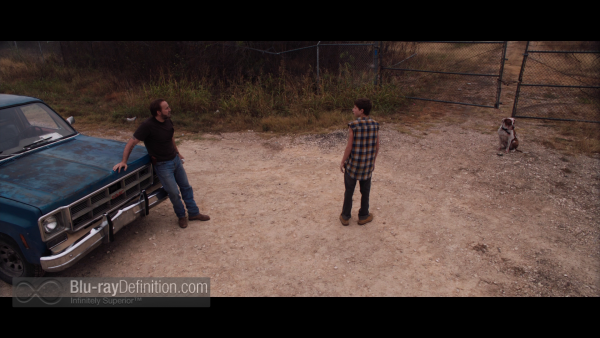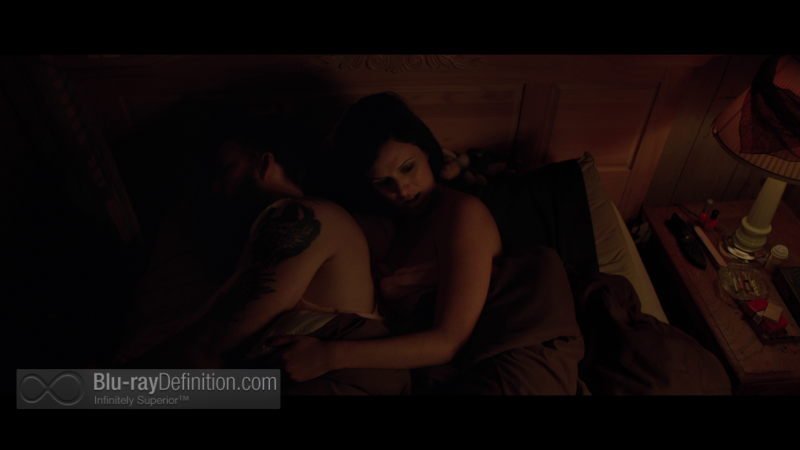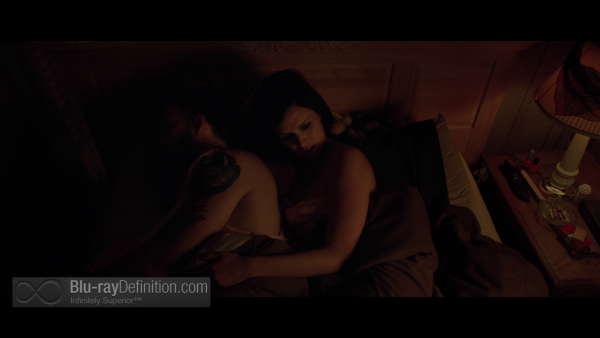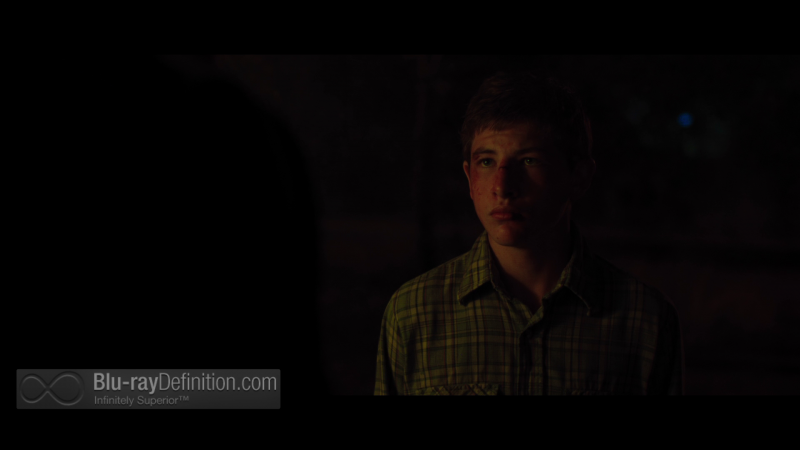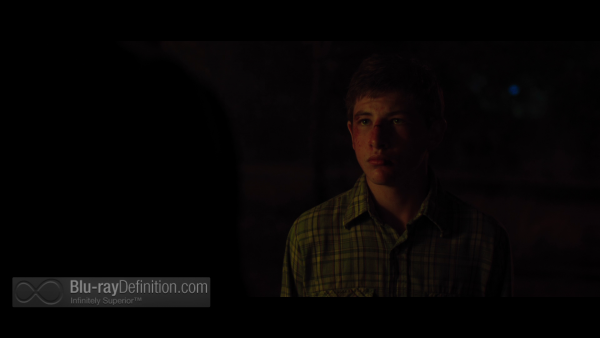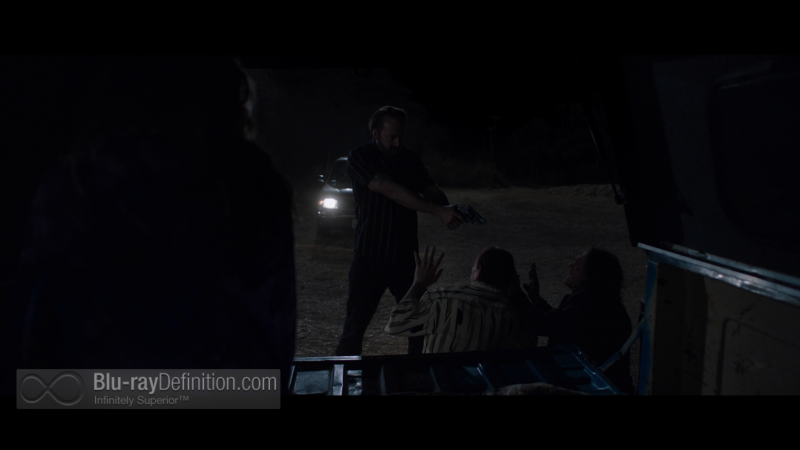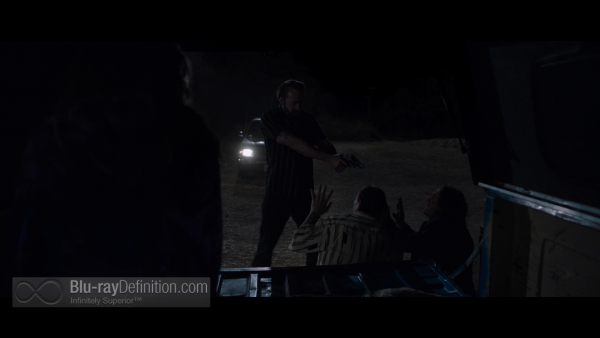 [amazon-product region="uk" tracking_id="bluraydefinit-21″]B00M316CFG[/amazon-product]