–
Overall
[Rating:4.5/5]
The Album
[Rating:5/5]
Audio Quality
[Rating:4.5/5]
Supplemental Materials
[Rating:0/5]
The Album
[Rating:5/5]
After the first year of her recording career in which she didn't release an album (1973), Joni Mitchell returned to the record store racks with the triumphant Court and Spark in 1974. It was the album she had been building towards ever since 1971's Blue and hinted at on 1972's For the Roses. The singer/songwriter took her folk style and beefed it up with the musical styles she'd increasingly become interested in, particularly jazz (which would become even more important later on in her career).
Court and Spark is an album filled with lavish classical arrangements ("Down to You") "blue" piano chords ("Court and Spark", "People's Parties") and even rollicking rockabilly ("Raised on Robbery"). Of course, the themes are familiar ones Mitchell had been exploring since the beginning of her recording career, and especially since the personal and revelatory Blue. They deal with isolation, on "People's Parties" (I'm just living on nerves and feelings/With a weak and a lazy mind/And coming to people's parties/Fumbling deaf dumb and blind), and emotional insecurity on "The Same Situation" ("I asked myself when you said you loved me/Do you think this can be real?"), and even find time to pay homage to the influential David Geffen with "Free Man in Paris" ("You know I'd go back there tomorrow/But for the work I've taken on/Stoking the star maker machinery/Behind the popular song").
The album would be the peak of Mitchell's commercial success, garnering two Top 5 hits in the United States with "Free Man In Paris" and "Help Me", and it would peak at Number 2 on the Billboard Top 500 Album charts, holding there for four weeks. It's a rich and soulful musical exploration and certainly one of my desert island discs.
Audio Quality
[Rating:4.5/5]
Immediately from the opening piano chords of the title track, which kicks off the album, one can tell that this 192kHz/24-bit download of Court and Spark from Rhino and HDtracks is going to be something special – clear, dynamic, and detailed. That being said, I once again have to go back to my tried and true reference for this release, which is a DCC gold CD mastered by Steve Hoffman, just like the recently reviewed high-res download of Mitchell's Blue. This time around, however, my preference leans toward the old compact disc, which just has a lot more warmth and "tubieness" that makes it sound more authentic to the era and the style of play. However, this download is not to be taken lightly. It reveals a lot of the layers in the orchestrations for Court and Spark that you may have missed otherwise. It also exposes some warts. For example, the crackle in the lead and background vocals on "Down to You" are very obvious here.
"Help Me" (HDtracks 192kHz/24-bit FLAC):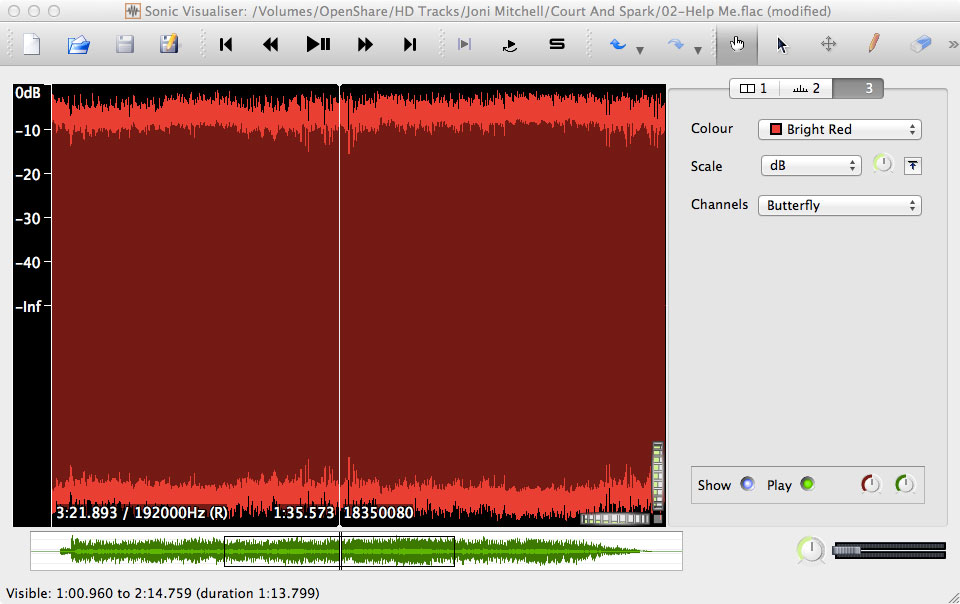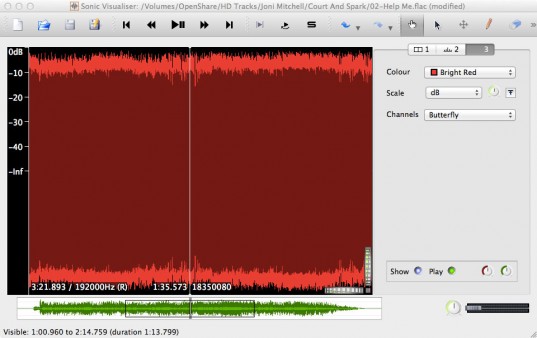 "Help Me" (DCC Gold CD ALAC):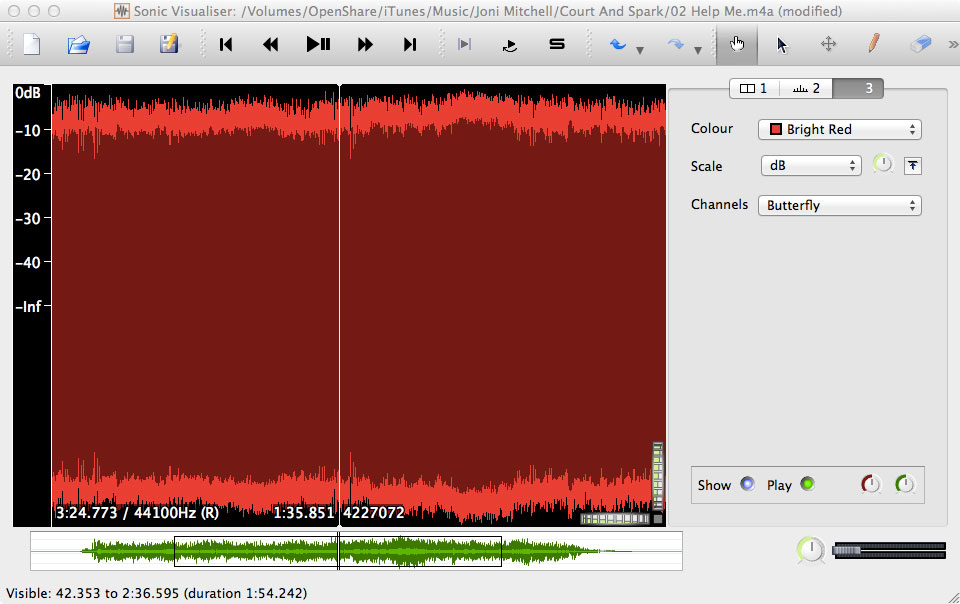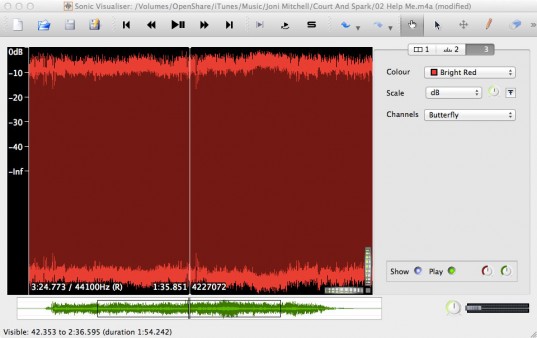 Supplemental Materials
[Rating:0/5]
Nothing but high-resolution cover art in PDF form is supplied.
The Definitive Word
Overall:
[Rating:4.5/5]
Rich in detail and dynamic breadth, the high-res download of this Joni Mitchell classic reveals many of the little magical moments in this monumental recording. It may lack some of the warmth of the heretofore essential and reference DCC release, but it is still well worth owning.
Download Joni Mitchell: Court and Spark in High-Resolution Lossless