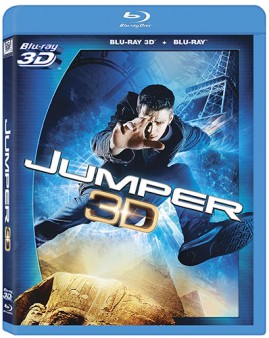 – –
The Film
[Rating:2/5]
Director Doug Liman followed up is box office smash Mr. and Mrs. Smith with this poorly thought out sci-fi actioner, Jumper. Based on a novel by Steven Gould, the story revolves around a character with the superhuman ability to teleport wherever he wants, whenever he wants. Hayden Christensen does the honors of playing David Rice, a young man who discovers he has this ability. Leaving his not so great home with his drunkard and verbally abusive father, he takes off into the world, robbing banks by teleporting right into vaults and leaving no trace behind. The film is great to watch as we follow David on his globetrotting adventures across Africa, the South Pacific, New York City, gathering all the material goods anyone could dream of to live a life of comfort. But the story quickly derails once the underlying conflict thought up by screenwriters David S. Goyer, Jim Uhls, and Simon Kinberg comes into play. Apparently, there's an ancient religious order whose sole goal throughout the centuries has been to eradicate "jumpers" like David. Led by a white-haired Samuel L. Jackson as Roland, these people have developed new technologies meant to slow down these super humans. Of course, that would pretty much put an end to the film right there, so the screenwriters have to oblige us with a single-minded David whose driven by the need to reconnect with his high school sweetheart (Rachel Bilson) and an antagonist who seems to be able to capture and slaughter every jumper with ease, except the not-so-intelligent David. Cat and mouse chases around the world ensue and obvious traps are avoided, as well as a team-up between David and another jumper that Doug Liman and the writers seem to forget all about once the film comes to its hurried end. This all leads to the feeling of something haphazardly put together and too dumb to even bother with.
Video Quality
2D HD: [Rating:3.5/5]
3D Effect: [Rating:2/5]
Jumper seems a strange film for Fox to choose to convert to 3D. It wasn't exactly a huge success at the box office, it isn't exactly a great film or a critics' darling, and the visual effects aren't that cutting edge either. Perhaps it has something to do with the film starring Hayden Christensen and the forthcoming Star Wars 3D conversions from George Lucas? Or maybe it's to do with the announced sequel (really, there's a sequel) Who knows. Anyway, what's done is done, and we have been given Jumper in a new Blu-ray 3D edition on a single disc from Fox. The 3D conversion is not one of the better conversions I have seen. It shows very little natural depth of field and there are quite a few anomalies that can be spotted, For instance, the scene where Hayden Christensen and Rachel Bilson enter the Coliseum in Rome and stand at the balcony, the imagery through the grating on the railing looks very flat and unnatural, almost like a painting, in comparison to the background over the railing. There are other things like this that pop up from time to time, but mostly the conversion suffers a lot from that "pop-up book" look. It is also a somewhat grainy-looking image, even in 2D. I'm not sure if perhaps that has a deleterious effect during the conversion or helps to improve the detail, but it looks a bit noisy.
Audio Quality
[Rating:4.5/5]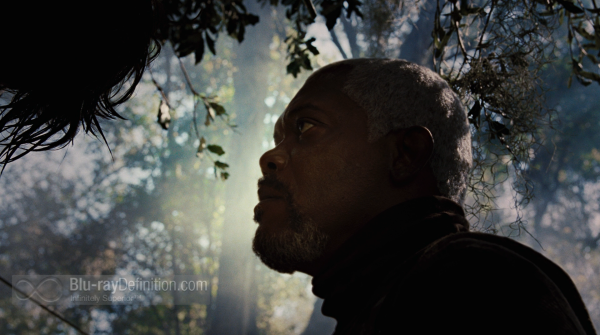 It's a fine lossless DTS-HD Master Audio 5.1 (48kHz/24-bit) mix that presents the various sound effects with wide range and natural-sounding trail-offs. The high end of the spectrum sounds airy and natural, not tweaked, and doesn't lead to fatigue. There's very good balance between the channels, a nice bit of discrete panning through the surrounds, and a solid low-end.
Supplemental Materials
[Rating:0/5]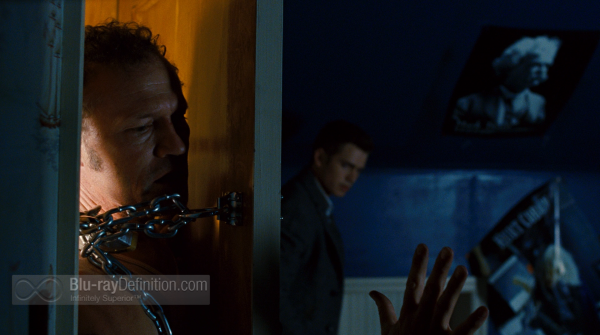 Zip, zilch, nada. Nothin' doin' here at all, not even a DVD or digital copy.
The Definitive Word
Overall:
[Rating:2.5/5]
Being that this release doesn't even include a digital copy, the film itself is not so great, and the 3D conversion is well below average given where the technology is these days, I'd say Jumper 3D is wholly unnecessary to own for fans of 3D, fans of sci-fi, or anyone, really.
Additional Screen Captures
[amazon-product]B00EUUJ2M8[/amazon-product]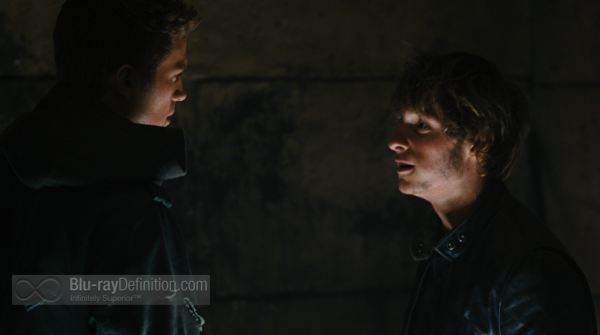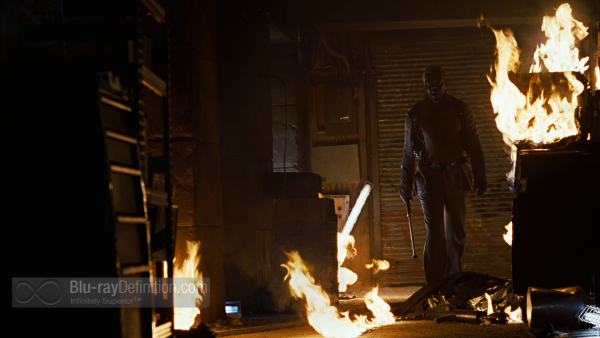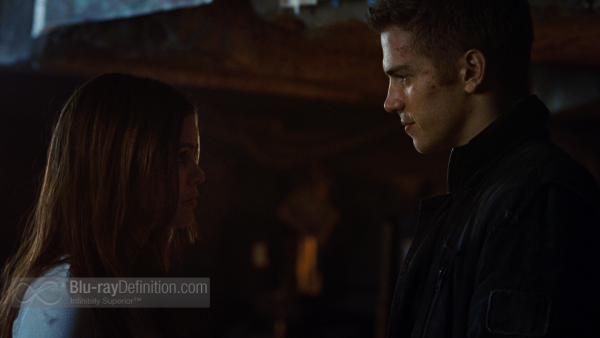 [amazon-product]B00EUUJ2M8[/amazon-product]