–
The Film
[Rating:3.5/5]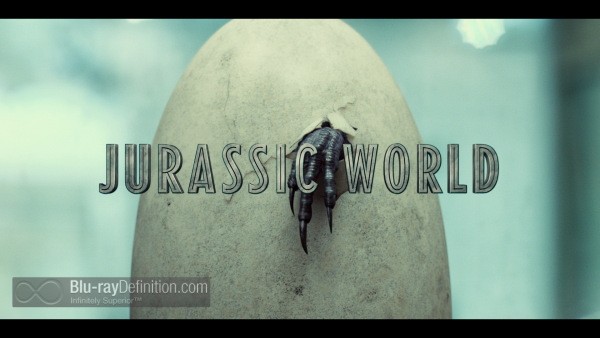 The fourth film in the Jurassic franchise, Jurassic World places director Colin Trevorrow at the helm of a 'new' old adventure that returns to the familiar themes of the original Jurassic Park and ultimately creates an enjoyable even if not wholly original visual effects spectacle updated for contemporary audiences.

Jurassic World centers on two young brothers, Gray (Ty Simpkins) and Zach (Nick Robinson), who go to visit their aunt Claire (Bryce Dallas Howard),who works as an executive at the Jurassic World theme park where dinosaurs have been resurrected through process of DNA modification with modern species. Everything is going well right until chaos erupts after a new, giant dinosaur, bred from the DNA of a T-Rex and other classified species escapes its confines and a ruthless businessman wants to let loose a group of 'trained' raptors to help hunt it down. It is up to animal trainer Owen (Chris Pratt) to try to hunt down the escaped super-predator, and also to rescue Gray and Zach who were caught away from safety on one of the park's popular rides.
Although Jurassic World seems to actively revisit many of the key scenes that made Jurassic Park so exciting the first time around, such as raptors spearing their claws through a hallowed out log in attack, or the big T-Rex-like dino flipping over Jeeps, it's still quite thrilling. And the upgraded visual effects, which still at times look just a little bit too artificial, are awesome to see.
Trevorrow keeps the pace steady and avoids any serious lulls or major plot holes, and the two adult leads, Chris Pratt and Bryce Dallas Howard have excellent chemistry on screen that keeps our attention and makes their characters very believable.

Video Quality
2D HD: [Rating:5/5]
3D Effect: [3.5/5]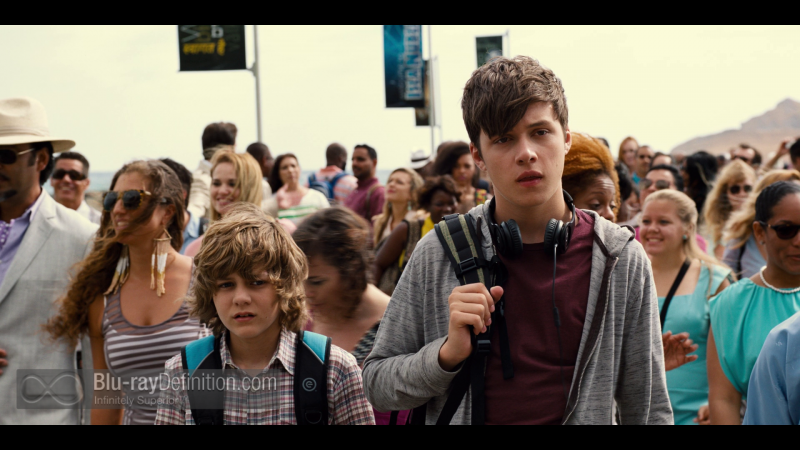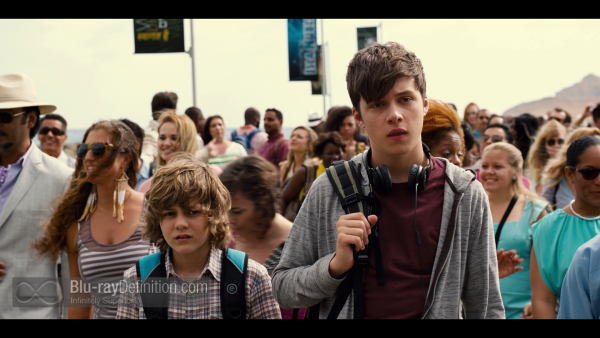 Jurassic World looks gorgeous in this AVC 1080p encodement on Blu-ray. The film was shot on a mixture of Super 35 film stock, Super 70 film stock, and 6K digital. The picture quality does vary a bit between these formats, with the Super 35 looking portions looking the grittiest, relatively speaking. That being said, overall quality is clean and crisp with strong contrast, excellent colors, and nuanced shadow details. The 3D image is a conversion although it is a fairly good one, but certainly not comparable to native 3D. There's decent depth of field, but no strong pop-out at all.

Audio Quality
[Rating:5/5]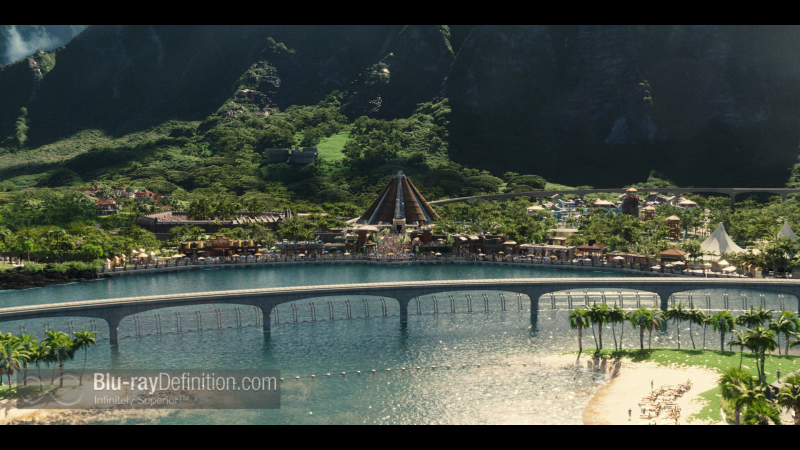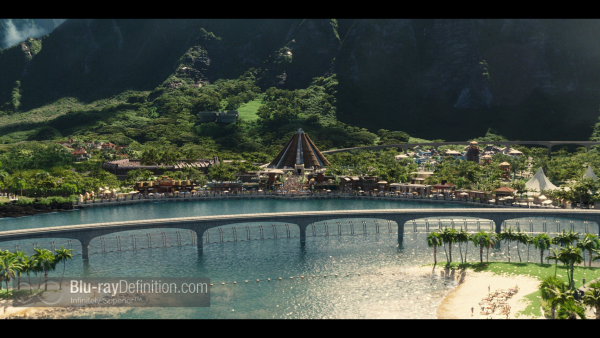 Jurassic World gets an English DTS-HD Master Audio 7.1 (48kHz/24-bit) soundtrack on both the 3D and 2D Blu-ray Discs that is exciting to listen to. The dinosaurs footsteps and growls rumble with deep low end extension. The mix is an excellent balance between the energetic musical score from Michael Giacchino, the rousing foley effects that offer up lots of solid, discrete sounds in the surround and surround back channels, and excellent presentation of the dialogue.

Supplemental Materials
[Rating:4/5]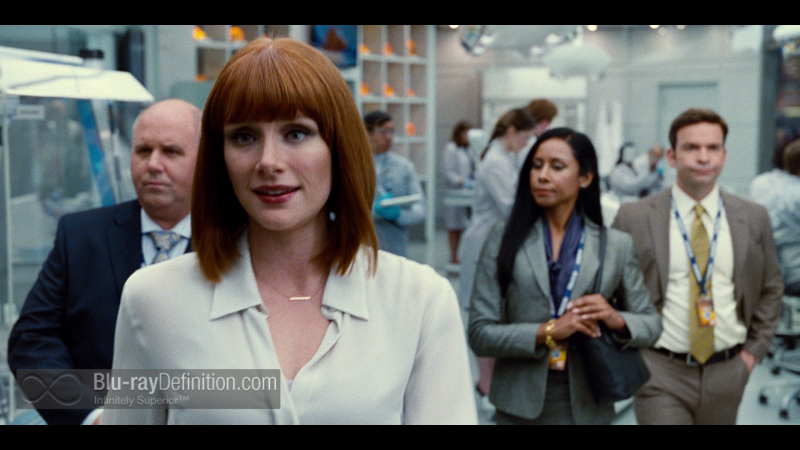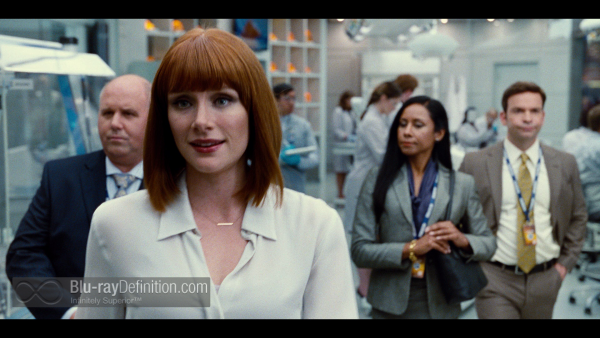 DVD
iTunes Digital HD Digital Copy & Digital HD UltraViolet
Deleted Scenes (2.00:1; 1080p/24; 00:06:08)
Chris & Colin Take on the World (1.78:1; 1080p/24; 00:08:57)
Welcome to Jurassic World (1.78:1; 1080p/24; 00:29:52) – Frank Marshall, Steven Spielberg, and the director discuss working on the fourth installment in the Jurassic franchise.
Dinosaurs Roam Once Again (1.78:1; 1080p/24; 00:16:29) – Going behind the scenes on the visual effects that bring the dinosaurs to life in Jurassic World.
Jurassic World: All-Access Pass (1.78:1; 1080p/24; 00:10:11)
Innovation Center Tour with Chris Pratt (1.78:1; 1080p/24; 00:02:01)
Jurassic's Closest Shaves: Presented by Barbasol (1080p/24; 00:03:00) – The best Jurassic close-calls from the franchise.

The Definitive Word
Overall:
[Rating:4/5]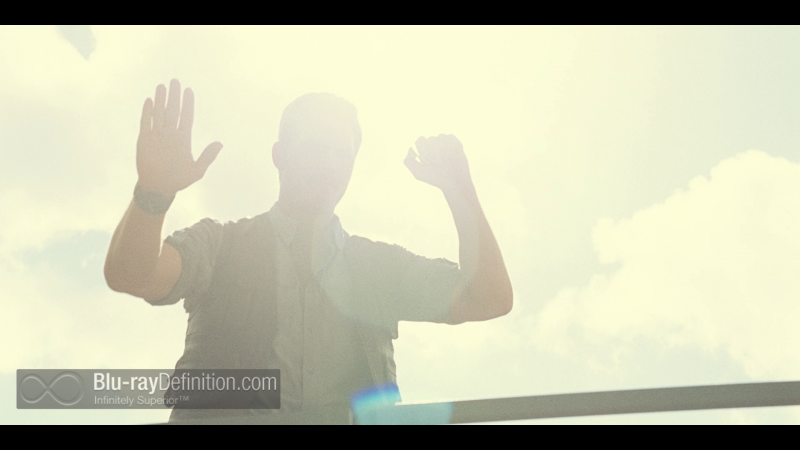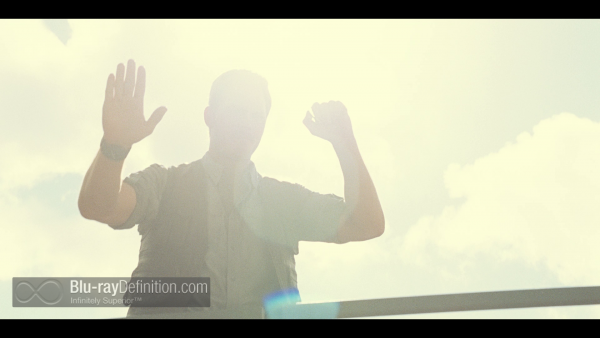 Jurassic World doesn't bring much new to the table outside of upgraded visual effects, but it is still a great thrill ride for a new generation. The Blu-ray and Blu-ray 3D are awesome home theatre entertainment.

Additional Screen Captures