Mouse-over Cover Art for Details
Click thumbnails for high-resolution 1920X1080p screen captures
(The below TheaterByte screen captures were taken directly from the Blu-ray Disc and losslessly compressed in the PNG format. There should be no loss of picture quality with this format. All screen captures should be regarded only as an approximation of the full capabilities of the Blu-ray format.)
The Film
[Rating:4.5/5]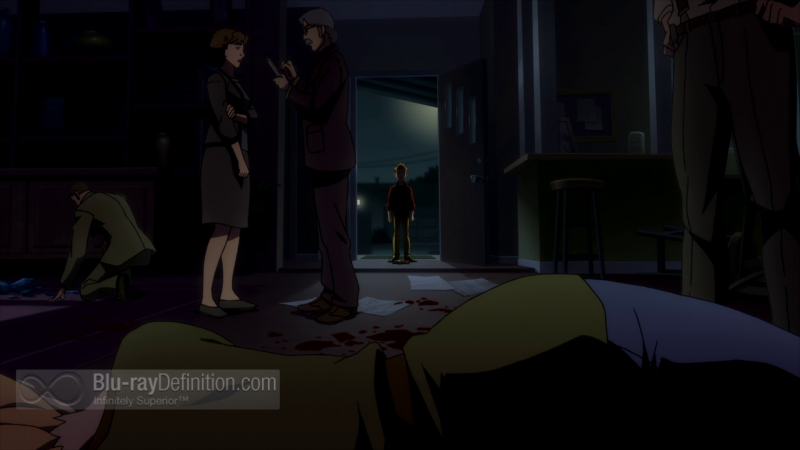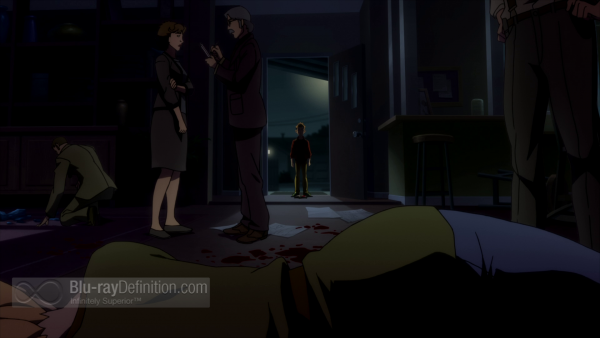 I'm a sucker for time travel paradox stories when they are done well, and Justice League: The Flashpoint Paradox is definitely one that qualifies. The 81-minute animated film based on the Flashpoint series of DC Comics gives us a story involving the superhuman speedy hero The Flash (Justin Chambers), who finds himself wishing he could go back in time to when he was a boy and stop the men who killed his mother. For The Flash, that wish isn't just a fantasy, however, it may be a reality, as he can break the time barrier with his superhuman speed. After doing battle against his evil counterpart Professor Zoom (C. Thomas Howell) alongside his fellow superheroes in the Justice League, The Flash awakes in a bizarre world where his dream just may have become a reality – his mother is alive. The problem is, he has lost his ability to tap into the speed force. There is also something else wrong with this world, something really wrong. It is in the throes of World III, thanks to Aquaman (Cary Elwes) and Wonder Woman (Vanessa Marshall), who are now evil and have destroyed whole continents with a super-weapon, and are on the verge of destroying the whole planet as they ready to battle each other. Even Batman is off the rails– he's a gun toting vigilante who throws his enemies off of rooftops, and, oh yeah, he's Bruce Wayne's father – Bruce is dead. Superman is nowhere to be found, and The Flash needs to find Professor Zoom, who he is certain is responsible for all of this, in order to eliminate the villain, tap into the full speed force, and reset the timeline to the way it should be.
The Flashpoint Paradox is truly the most enjoyable animated film from the DC Universe series I have enjoyed in a while. The "evil" heroes in the alternate timeline are an invigorating injection of energy to the mythology, and the voice actors and character designers create magnificently believable alter-egos for our favorite heroes. Then, of course, there's the action, which is nonstop and stupendously animated.
Of course, the crux of this story is the time traveling paradox, and the writers do well not to get bogged down in too much theory, but, rather, offer up a straightforward story that makes sense and is believable. DC Comics, Justice League, and Flash fans will definitely enjoy this one.
Video Quality
[Rating:3.5/5]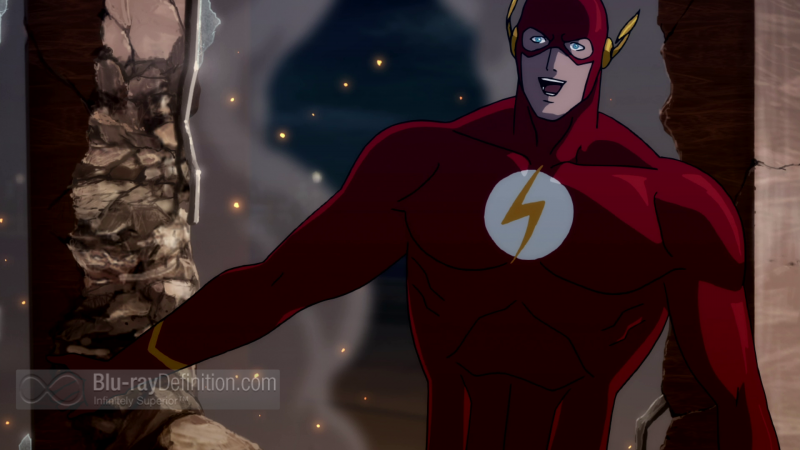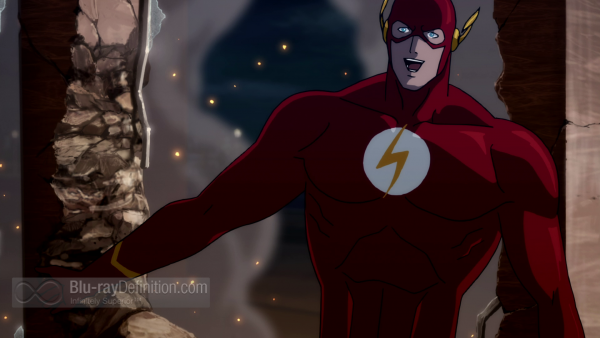 The 1080p AVC encodement of The Flashpoint Paradox doesn't quite fit the bill here. There's a soft, sort of out of focus look to the animation at times, and a pervasive amount of color banding and noise that becomes quite distracting. It may not show up so much in these screen captures, but it is definitely noticeable in full motion. Otherwise, the image has superb color saturation and at times looks wonderful, but is certainly not up to the standards of what one would expect from a native high definition animated release.
Audio Quality
[Rating:4.5/5]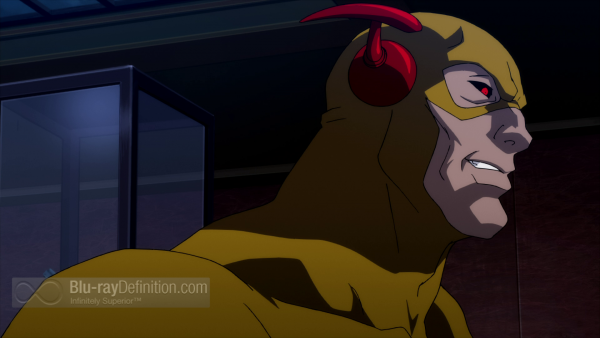 Thankfully, the fantastic lossless audio track in English DTS-HD Master Audio 5.1 (48kHz/24-bit) rescues this release somewhat. It is every bit as aggressive and dynamic as one would expect a film like this one to be, utilizing the subwoofer to its fullest, and engulfing us in numerous sounds in a tight 360-degree soundscape.
Supplemental Materials
[Rating:4/5]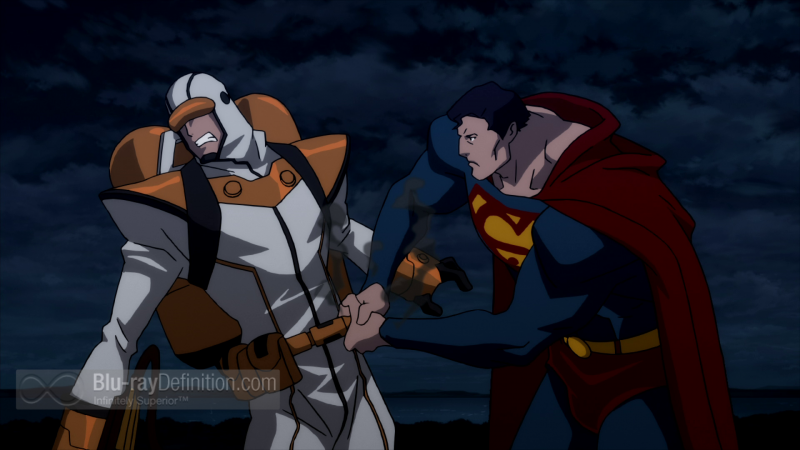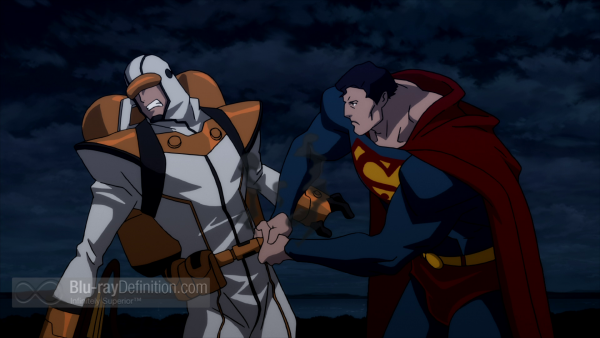 There is a hefty dose of supplements supplied with this release, including additional animated DC comics episodes featuring The Flash, a crew commentary, and two featurettes delving into the world of The Flash.
The supplements:
UltraViolet
DVD
Commentary by writer Geoff Johns, producer James Tucker, screenwriter Jim Krieg & director Jay Oliva
Short Feature: A Flash in Time: Time Travel in the Flash Universe (1.78:1; 1080p/24; 00:22:24)
Short Feature: My Favorite Villains! The Flash Bad Guys (1.78:1; 1080p/24; 00:18:58)
From the DC Comics Vault:

"Requiem for a Scarlet Speedster! From Batman: The Brave and the Bold series Season 2, Episode 15 (1.78:1; SD; 00:22:45)
"Flash and Substance" from the Justice League series Season 2, Episode 5 (1.78:1; SD; 00:23:0)
"Legends, Part 1" from the Justice League Unlimited series (1.33:1; 1080p/24; 00:21:57)
"Legends, Part 2" from the Justice League Unlimited series (1.33:1; 1080p/24; 00:21:46)

A Digital Comic excerpt from DC Comics Flashpoint #1 (1080p/24)
Trailers:

A Sneak Peek at Justice League: War
More from DC Comics
DCU Superman Unbound
DC Heroes
The Definitive Word
Overall:
[Rating:4/5]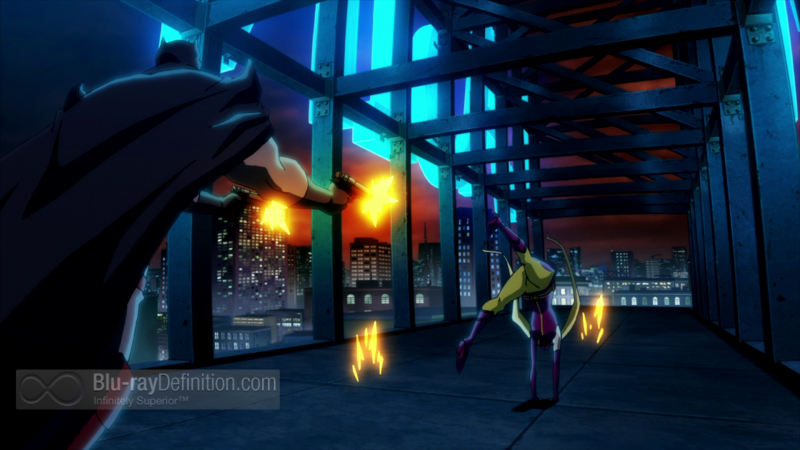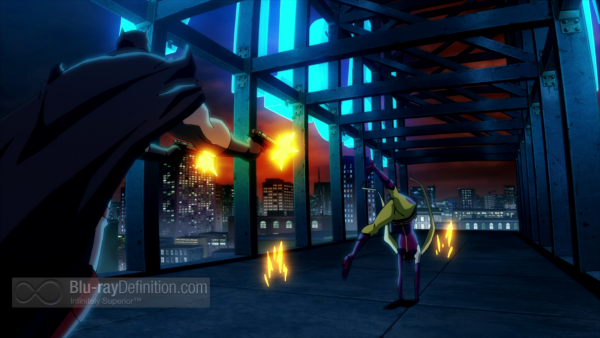 Superb action and an excellent sci-fi theme with strong character designs and a top-notch voice cast performance make Justice League: The Flashpoint Paradox one of the best in the DCU animated series.
Additional Screen Captures
[amazon-product region="ca" tracking_id="bluraydefinit-20″]B00CENWUYK[/amazon-product]
[amazon-product]B00CENWUYK[/amazon-product]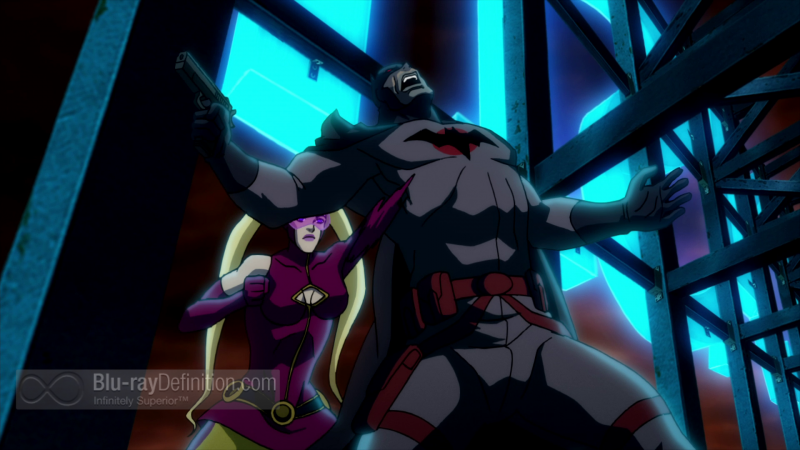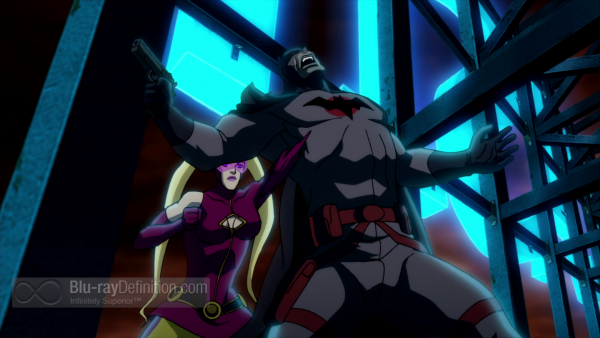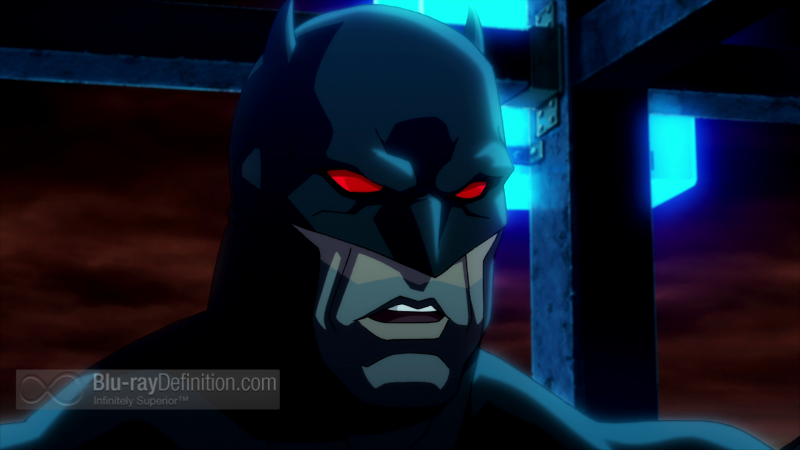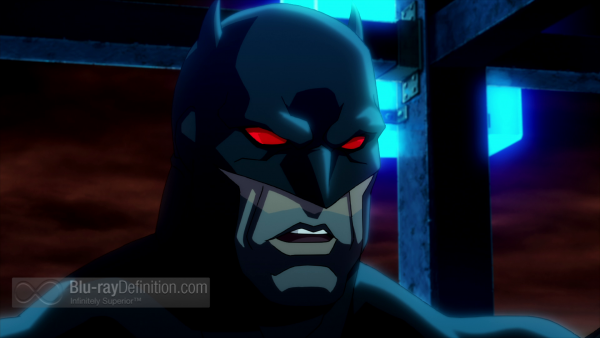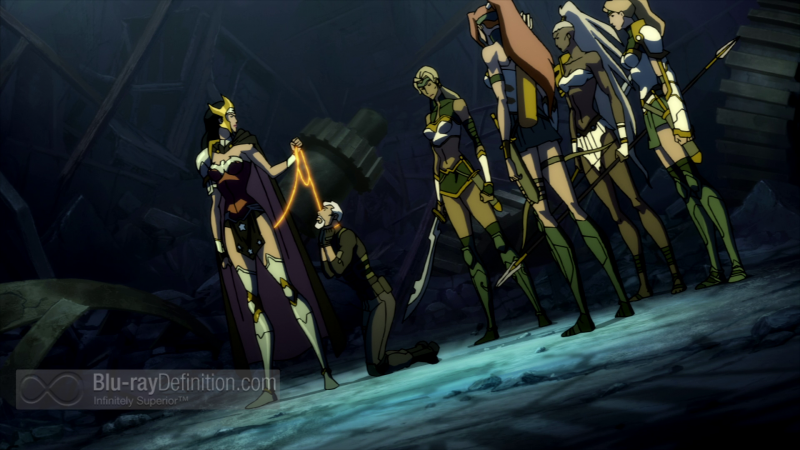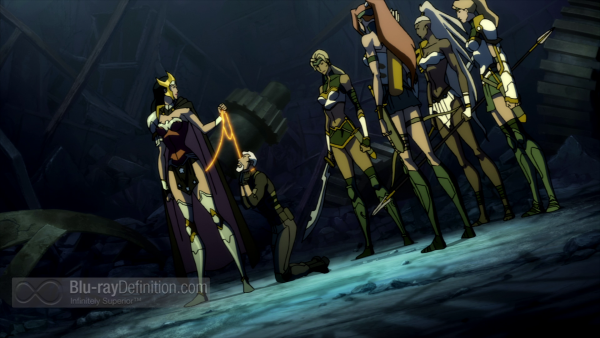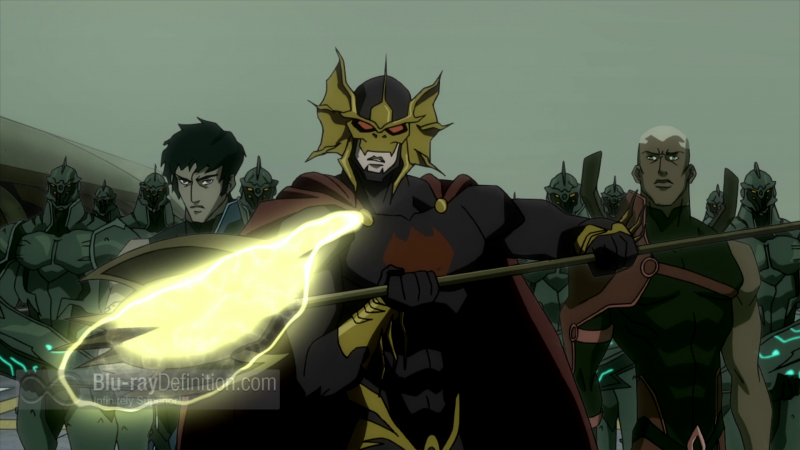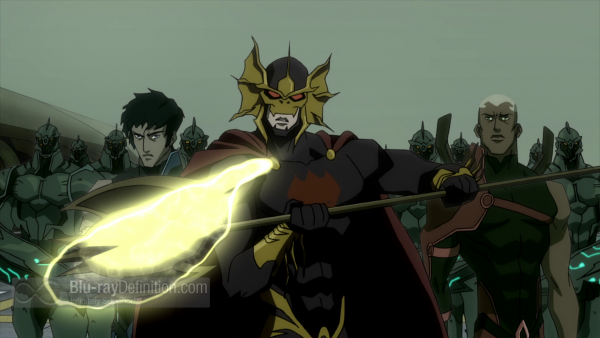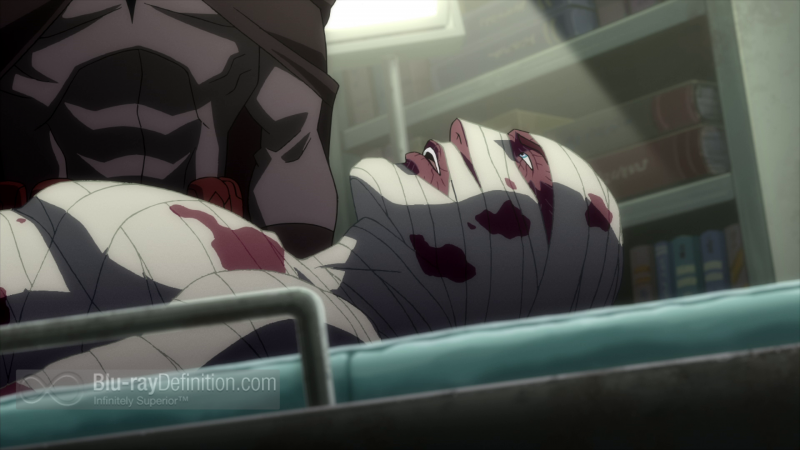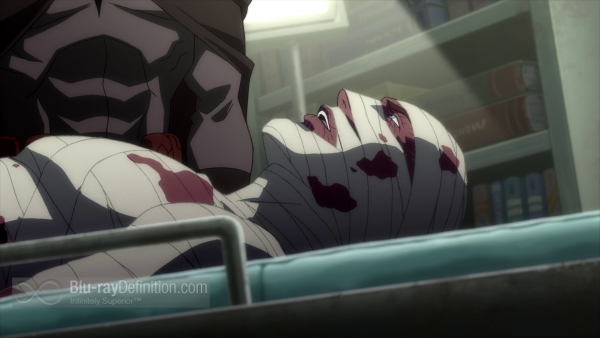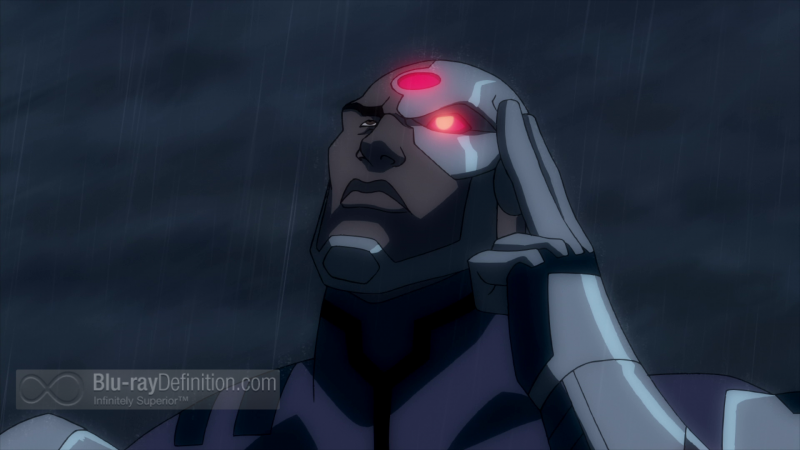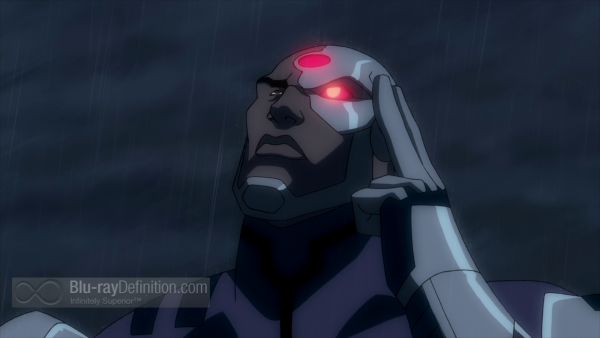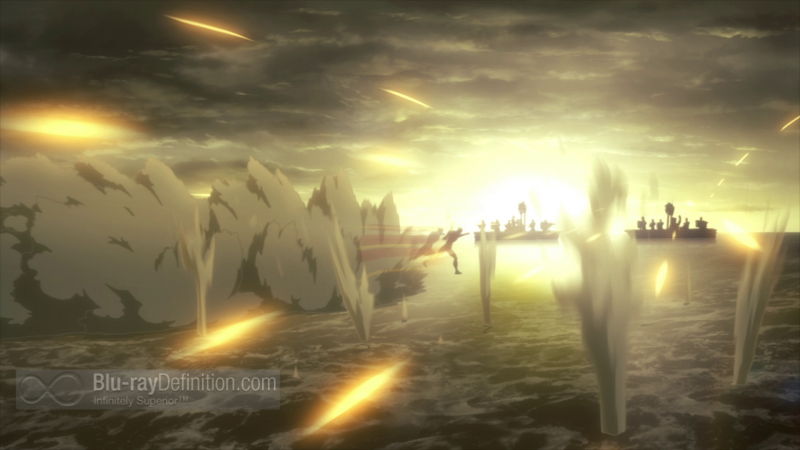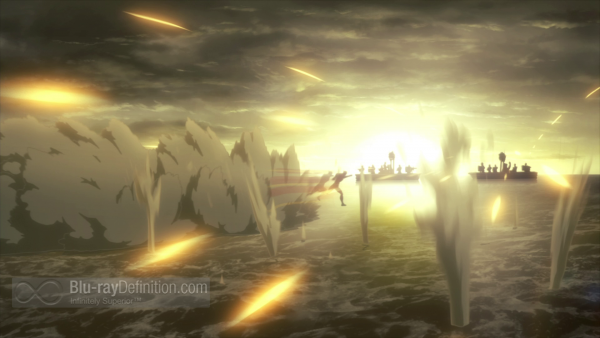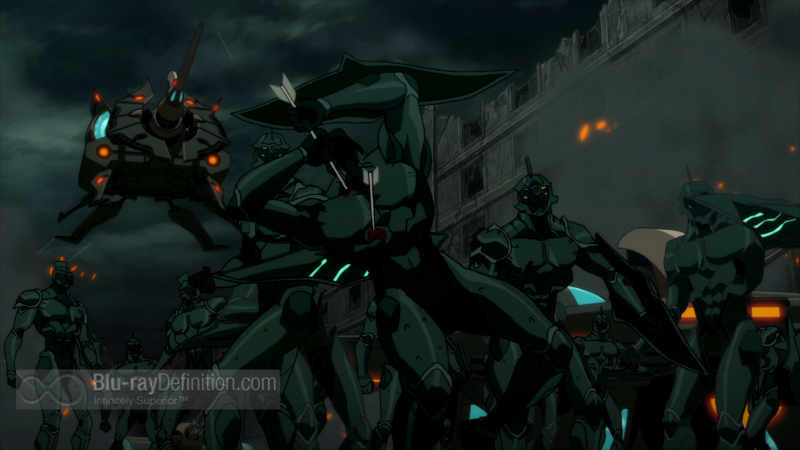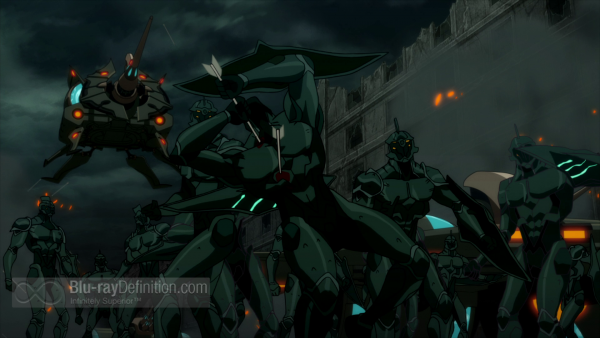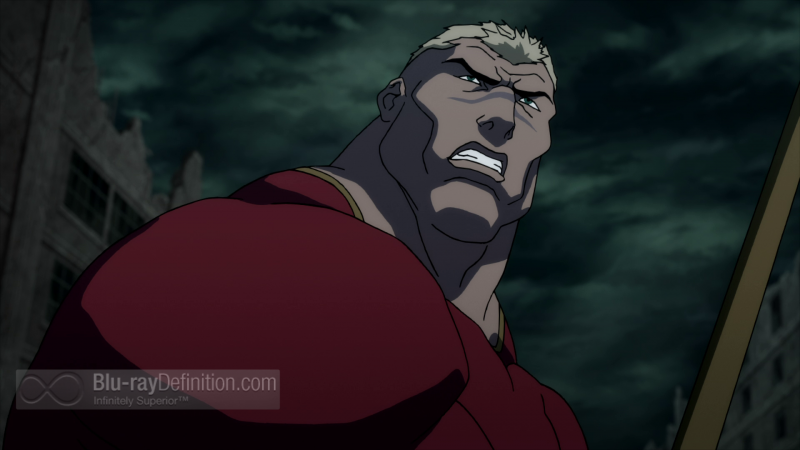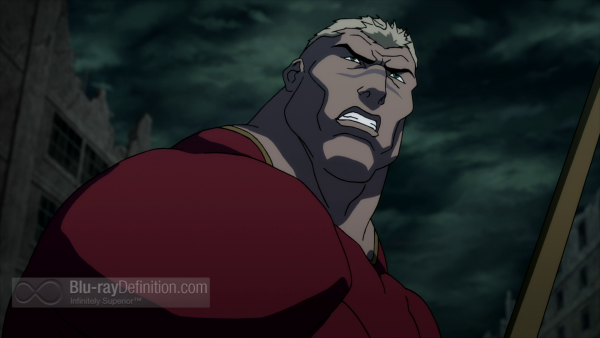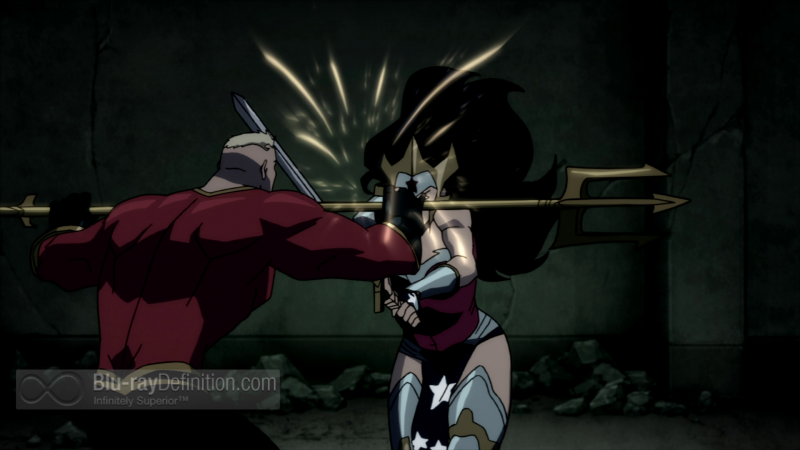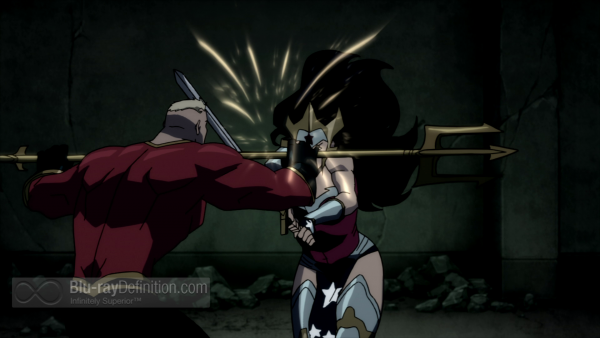 [amazon-product region="ca" tracking_id="bluraydefinit-20″]B00CENWUYK[/amazon-product]
[amazon-product]B00CENWUYK[/amazon-product]