– –

The Film
[Rating:3/5]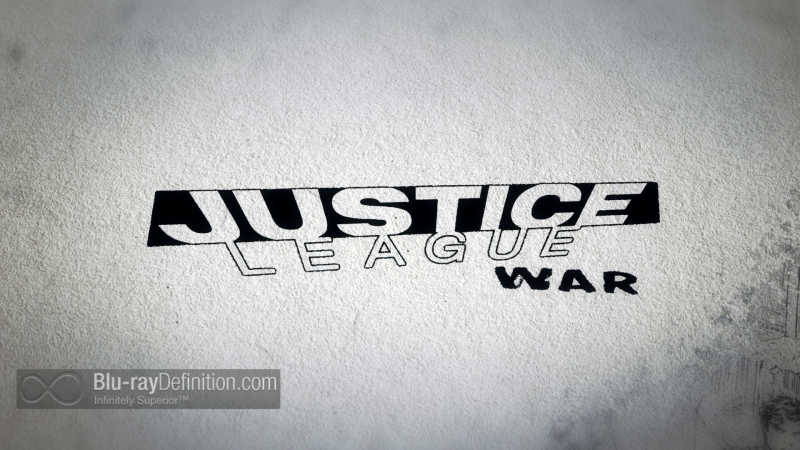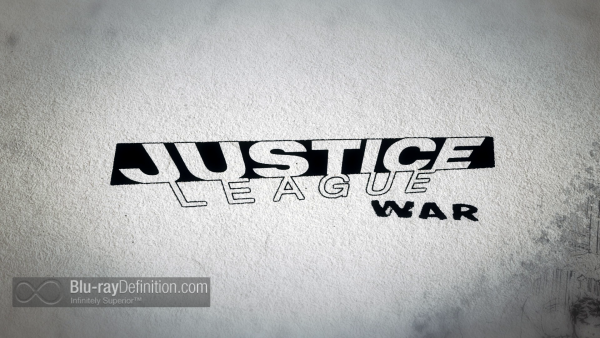 Justice League: War is the latest installment in the DC Universe Animated Original Movies. The direct-to-video feature film is an adaptation of the Justice League: Origin comics by Geoff Johns and Jim Lee. It's a story about the origins of the Justice League and with a few changes to the source comics (including Aquaman being substituted for Captain Marvel, who is inexplicably referred to as Shazam), the film is generally a bang-up piece of nonstop action. That said, it doesn't make War great, just exhilarating for those who love lots of action.
When it is discovered that people are being mysteriously abducted and blame begins to fall on the superheroes across the nation, starting with Batman (Jason O'Mara) in Gotham City), the various heroes begin to team up to solve the mystery. First Green Lantern (Justin Kirk) heads to Gotham to confront a kidnapper of a woman. The showdown reveals the kidnapper to be a cybernetic Parademon. In comes Batman, and the pair team up, begrudgingly, to battle the Parademon, then head to Metropolis to find Superman (Alan Tudyk). A showdown ensures between Green Lantern, Batman, and the Man of Steel, but they eventually team up as well.
The film then shoots to S.T.A.R. Labs where we get a reinvented story of the origin of Cyborg. A mysterious box Vic Stone's (Shemar Moore) is studying explodes embedding alien technology into his DNA. A hurried attempt to save him results in him metamorphosing into a cybernetic/human hybrid, just as aliens sent by Apokolips and Darkseid invade the lab. The Flash (Christopher Gorham) rushes in to save the scientists in the lab, but not before the newly reinvented Victor Stone/Cyborg's tecnology reveals the nefarious plans of the aliens. Now, with Parademons invading the entire planet, "Shazam" (Sean Astin) AKA Captain Marvel, a wayward orphan foster child, goes into action after seeing them run past his foster parents' house. Back in DC, Wonder Woman (Michelle Monaghan) is drawn into the fight as the creatures attack the capital while she awaits a meeting with the president. Air Force One is attacked and Wonder Woman and Superman have to come to its rescue. Eventually, all of the heroes meet up to battle the Parademons forming the very beginnings of the Justice League. Superman seems like the key figure in the group given his strength, but when he is kidnapped, the heroes must find a way to save him and take down the invading forces.
Justice League: War is mindless entertainment, like most animated comic book films. The action is what it's all about here, but where this film really goes wrong is in getting things wrong. First and foremost, how in the world they could let Captain Marvel actually be named Shazam is puzzling. Secondly, there's a ridiculous amount of flirtation going between Wonder Woman and Superman, of all people. Really? Where's Lois? The dialogue may as well have come off of a Bazooka Joe wrapper, if Bazooka Joe allowed cursing.
At least they got the animation right. And, yes, I don't care if it doesn't look all rounded and old-school like it popped out of the 1970s. Things change, times change, and animators change. This film looks and sounds spectacular. The superheroes have never looked as slick and up-to-date, the way they should.
Video Quality
[Rating:4/5]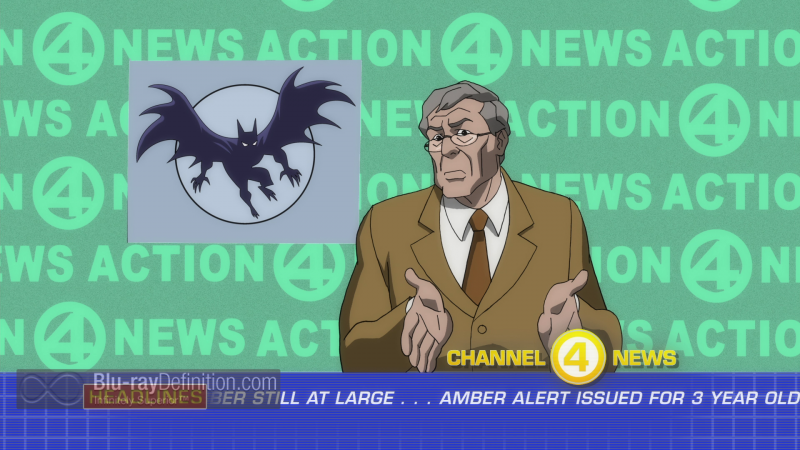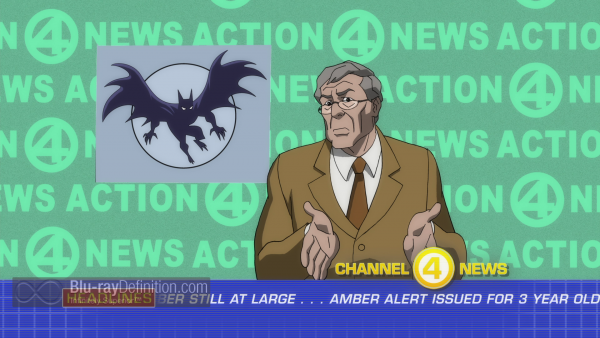 We get an AVC/MPEG-4 1080p encodement of Justice League: War that is serviceable and certainly has colors that really pop, strong contrast, and detailed line art, however the image does suffer from banding throughout and tends to waver a bit in sharpness, occasionally going a little soft.
Audio Quality
[Rating:4.5/5]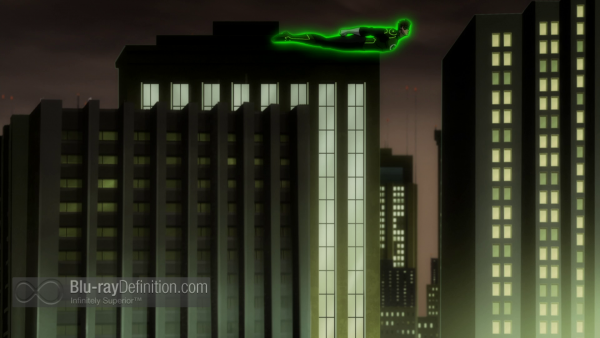 The English DTS-HD Master Audio 5.1 soundtrack is an aggressive mix that rivals any Hollywood blockbuster. It engulfs you in the action placing various sound effect from explosions to laser guns throughout the room with big, extended lows to really beef up explosions, punches, and kicks. The high end sounds clean and airy so it never becomes fatiguing. The only issue here is, the mix is pretty much full throttle straight through, so don't expect any subtle balance or atmospherics here.
Supplemental Materials
[Rating:3.5/5]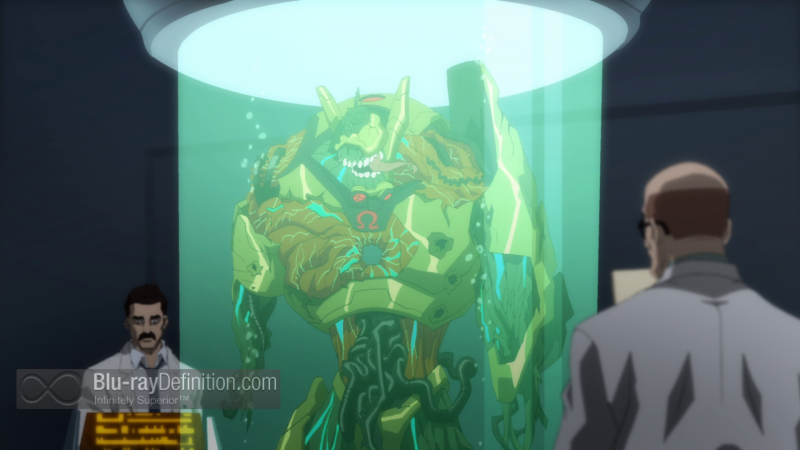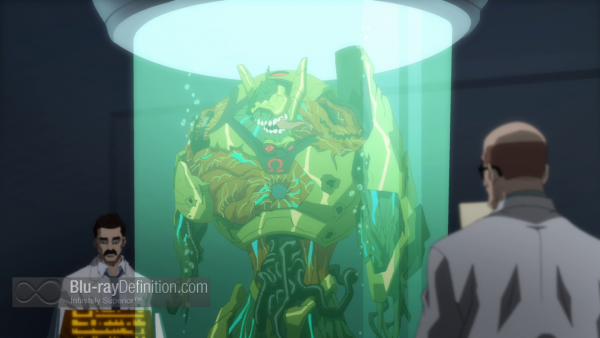 As with most of these DCU releases, we get a good bit of classic DC episodes and featurettes on the production with the crew.
The supplements:
DVD
Digital HD UltraViolet
Featurette: Deconstructing War with Jay Oliva and Jim Lee (1.78:1; 1080p/24; 00:21:26)
Featurette: Creating Heroes: The Life and Art of Jim Lee (1.78:1; 1080p/24; 00:37:19)
Featurette: Justice League: War Act D – From animatic to pencil test (1.78:1; 1080p/24; 00:23:45)
A Sneak Peek at Son of Batman (1.78:1; 1080p/24; 00:09:29)
From the DC Comics Vault:

Justice League Unlimited Season 3: The Destroyer (1.78:1; SD; 00:23:03)
Batman: The Brave and the Bold Season 2: The Malicious Mr. Mind! (1.78:1; SD; 00:22:52)
Young Justice: Invasion – Destiny Calling: Season 2, Part 1: Happy New Year (1.78:1; SD; 00:21:49)
Young Justice: Invasion – Destiny Calling: Season 2, Part 1: Earthlings (1.78:1; SD; 00:21:48)

Trailers
The Definitive Word
Overall:
[Rating:3.5/5]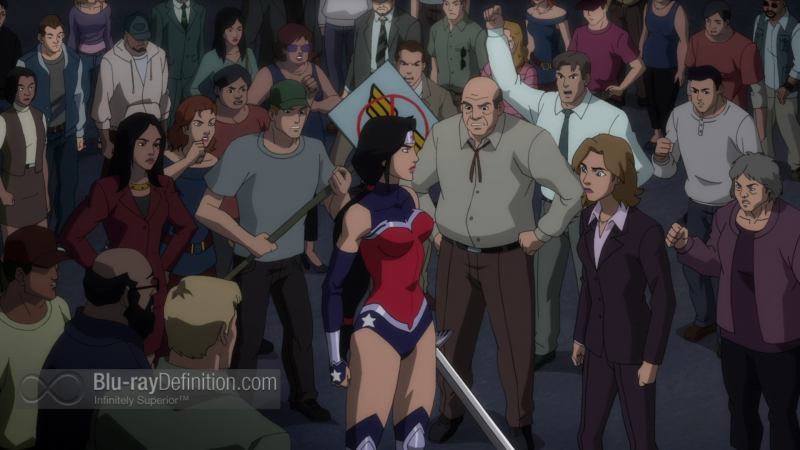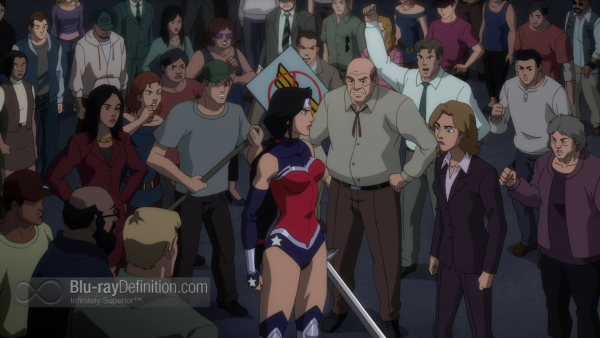 Justice League: War is an imperfect origin story from the DC Universe. Where it gets things right is in the intense action sequences and the brilliant animation. It falters in staying true to the actual mythology of the characters and in bringing in some downright puerile dialogue.
Additional Screen Captures
[amazon-product]B00GD9GNUS[/amazon-product]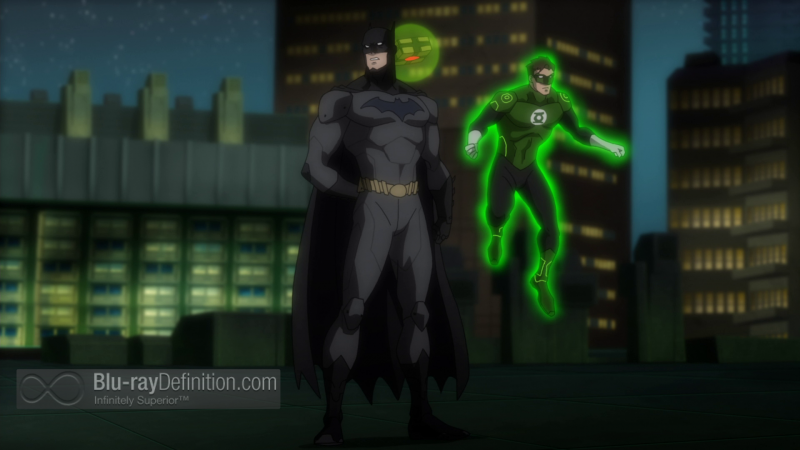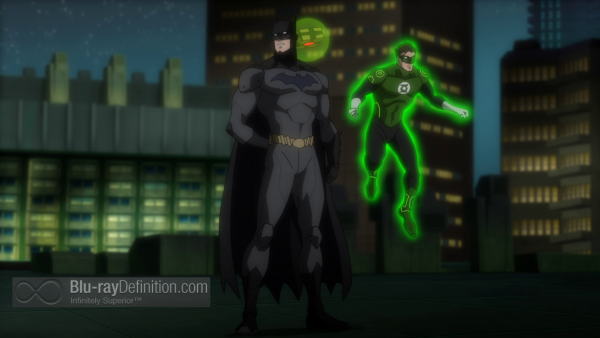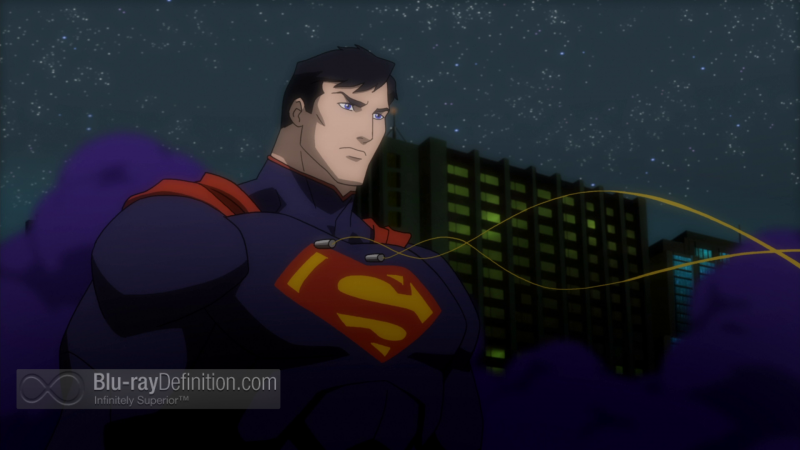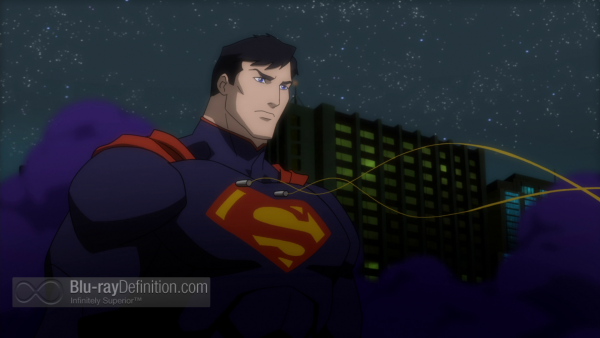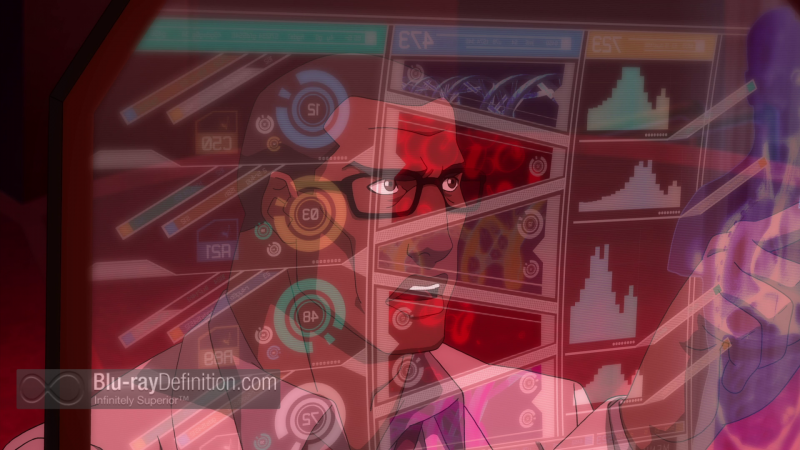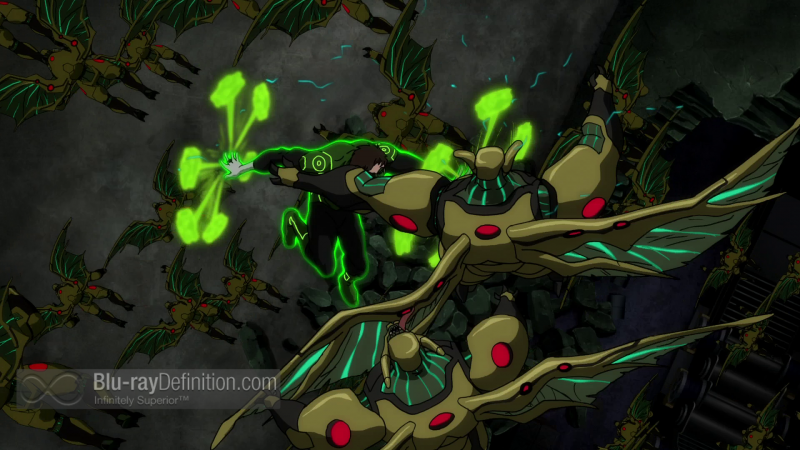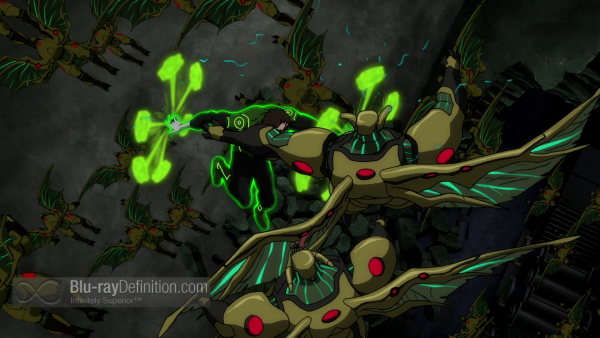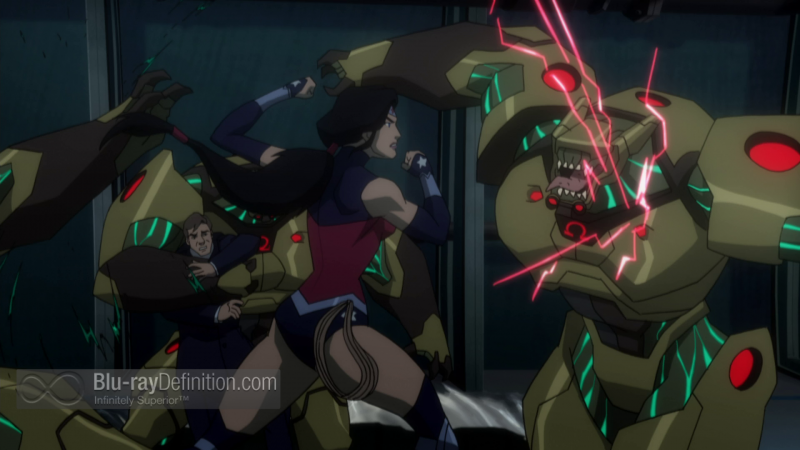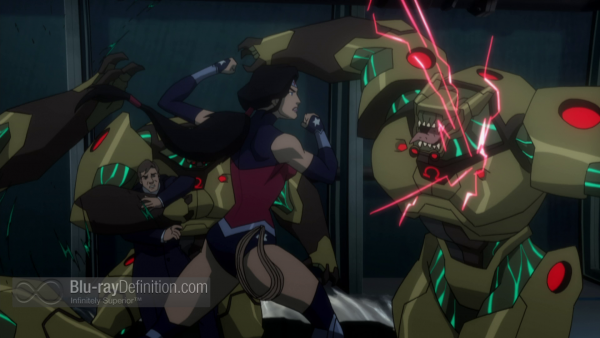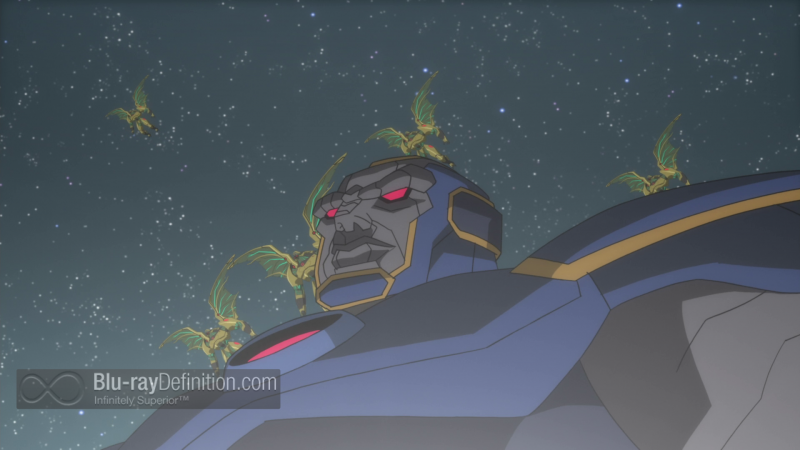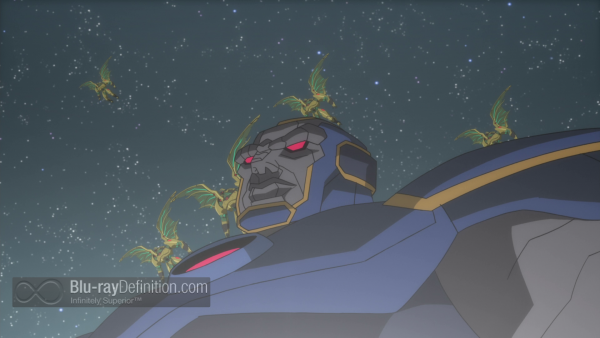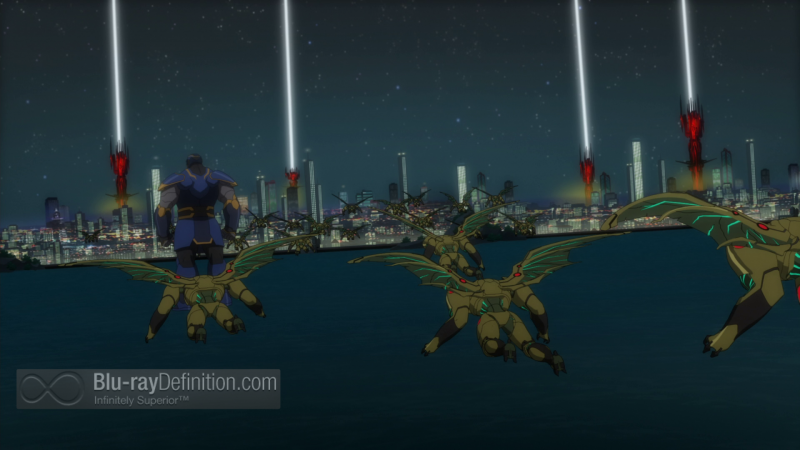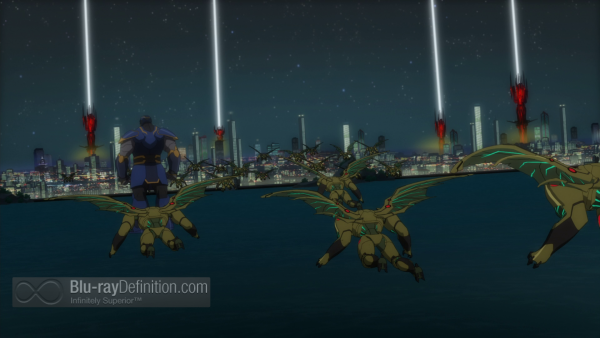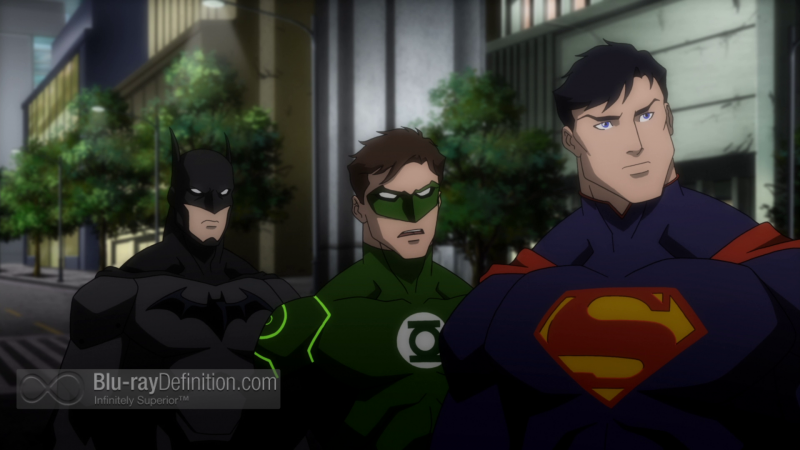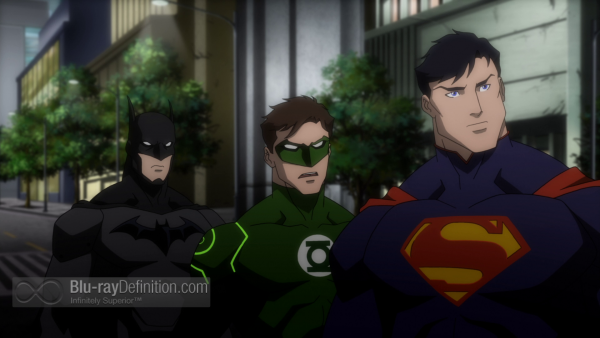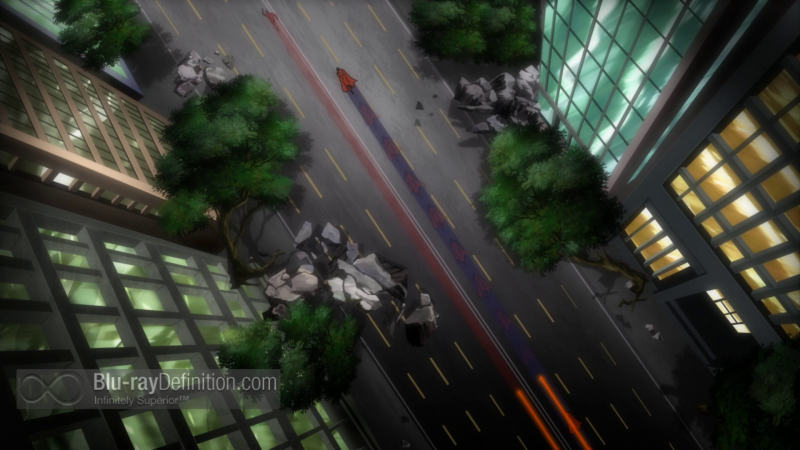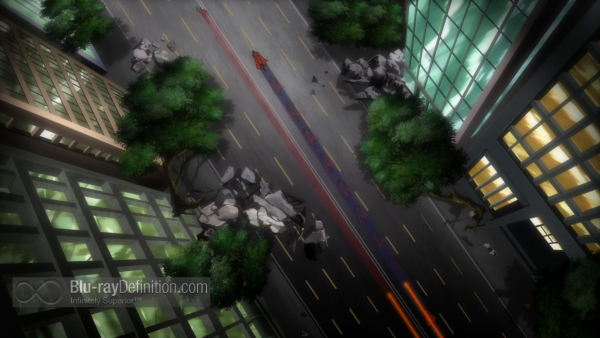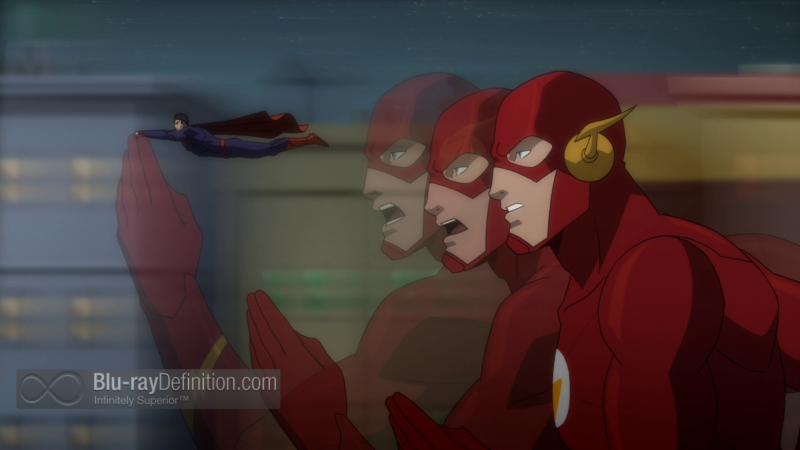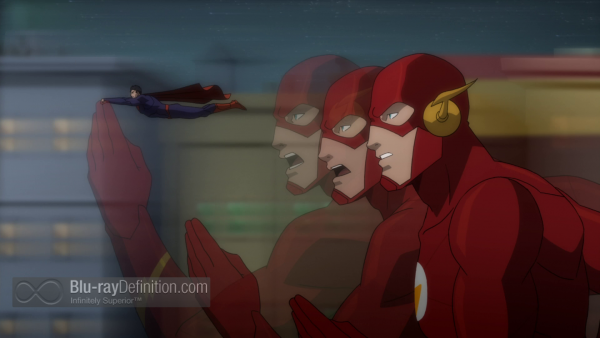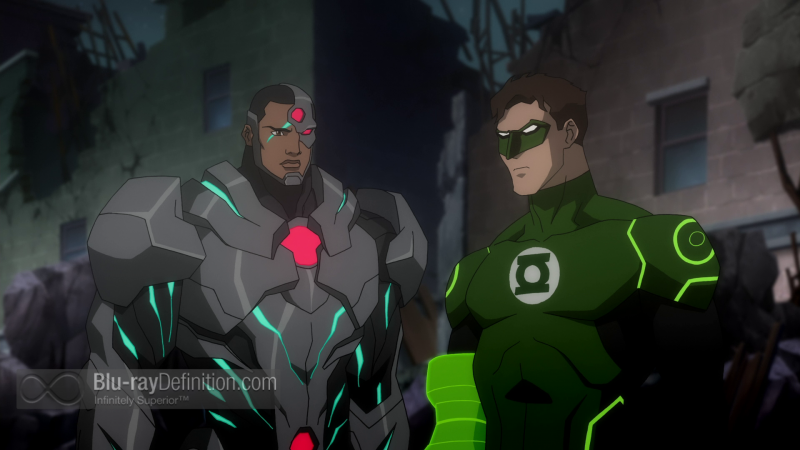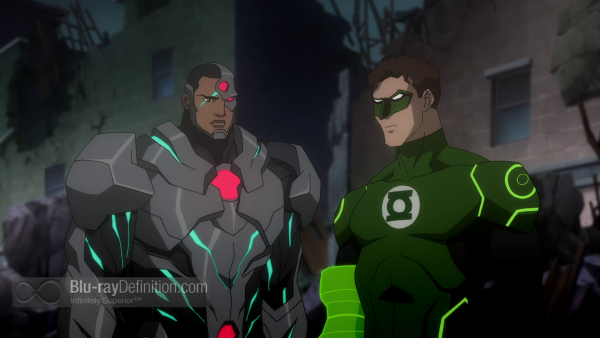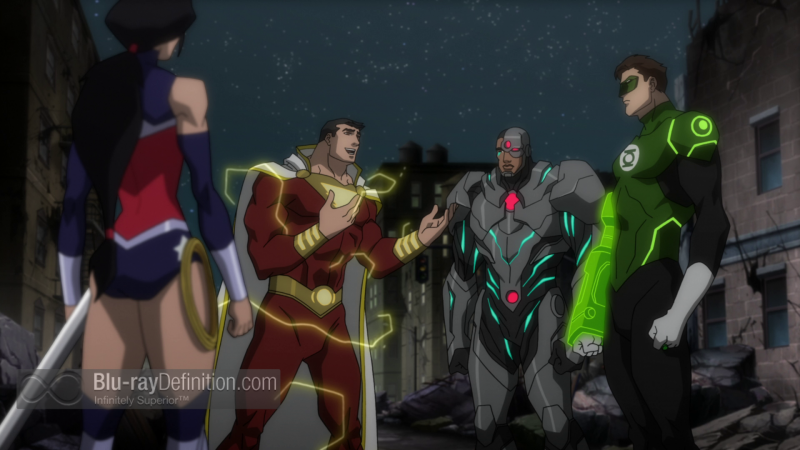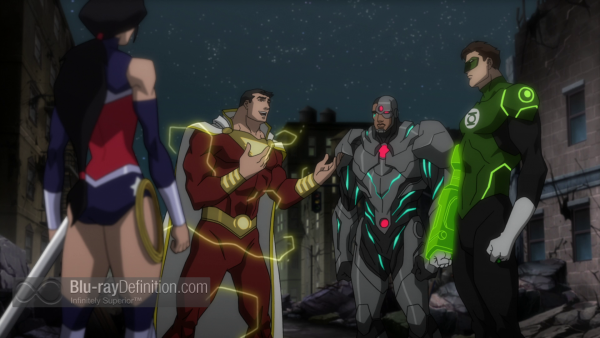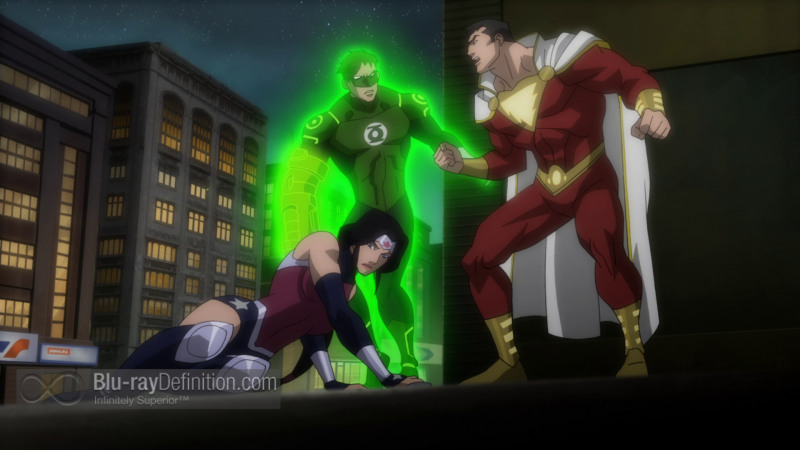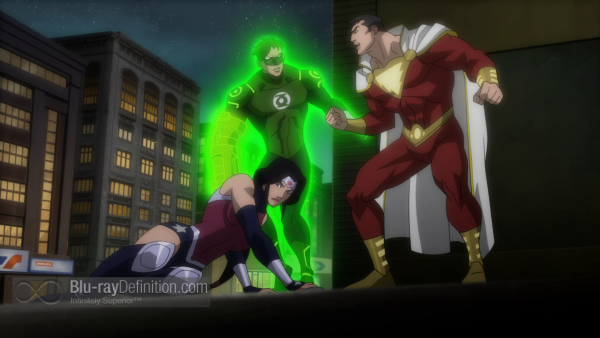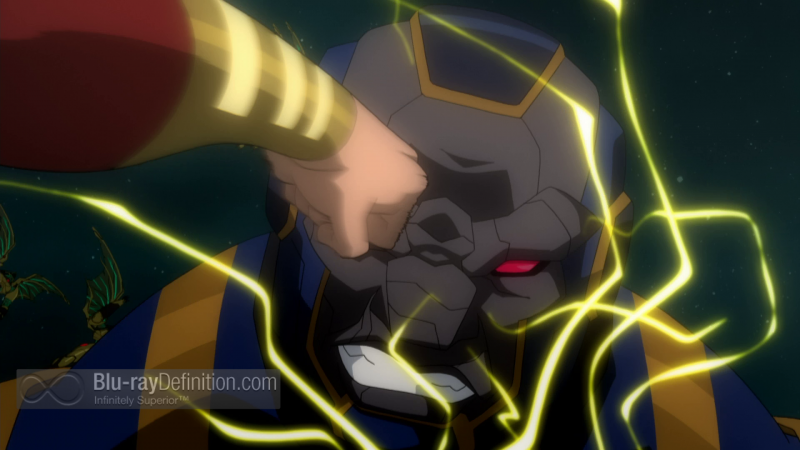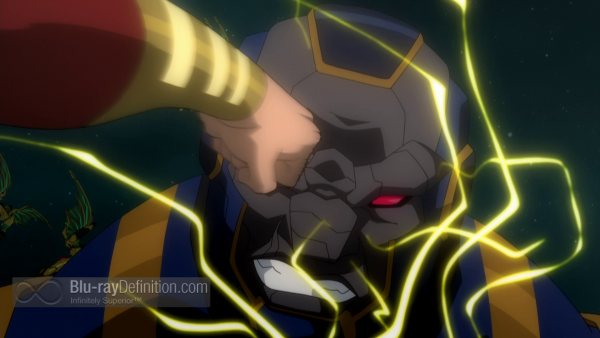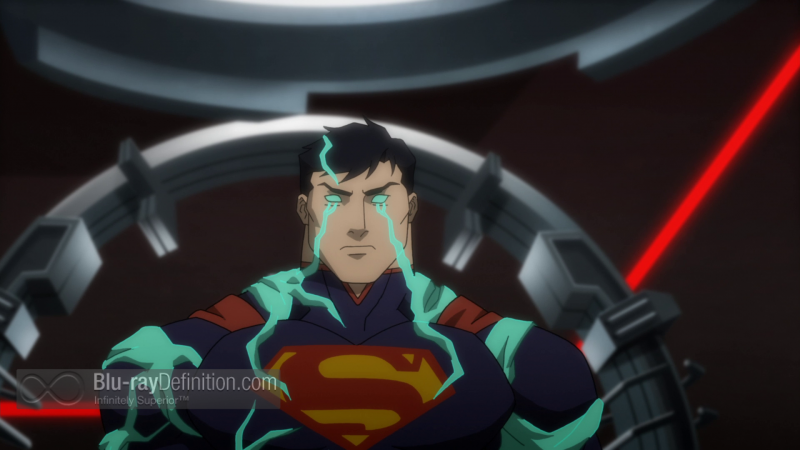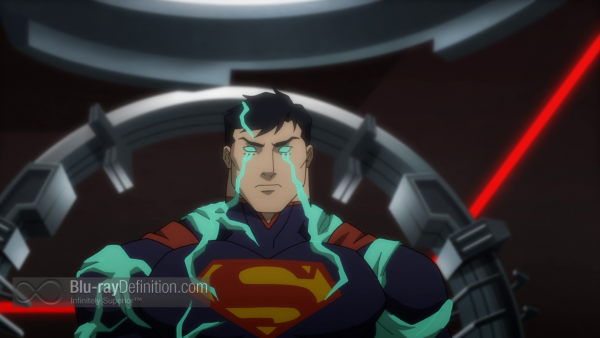 [amazon-product]B00GD9GNUS[/amazon-product]