– –
The Series
[Rating:4.5/5]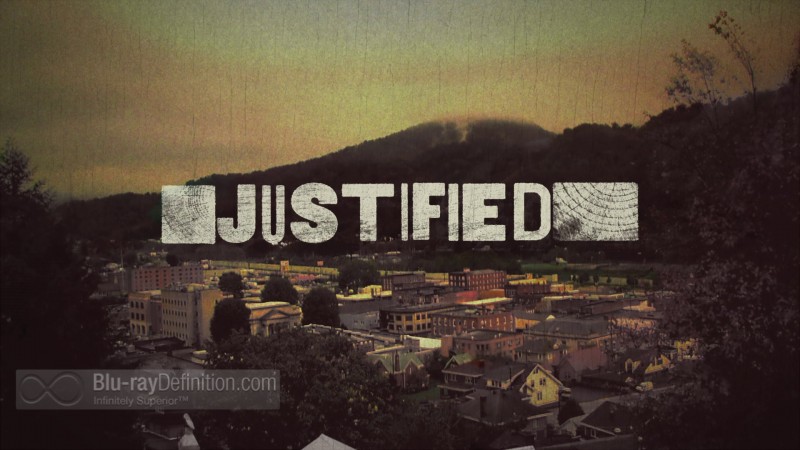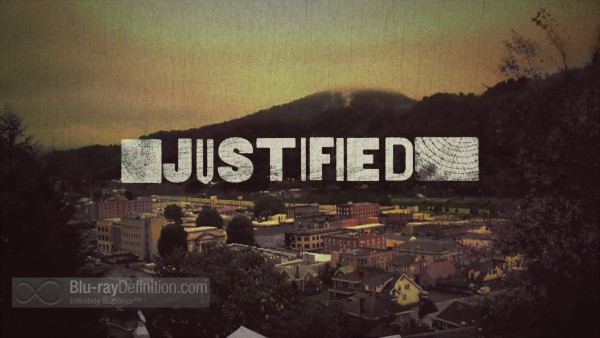 Timothy Olyphant returns as author Elmore Leonard's character Deputy U.S. Marshal Raylan Givens for a third season of FX network's Justified, the story of a Miami Deputy U.S. Marshal reassigned to the poor, rural area of Kentucky where he grew up. Season three continues the gritty, crime drama, with Givens walking a thin line between upholding the law and breaking it. A new antagonist arrives on the scene in Robert Quarles (Neal McDonough). Operating out of Detroit, Quarles is sent in by the mafia to take over the Oxycontin or "hillbilly heroin" trade. This brings him into direct conflict with local criminal Boyd Crowder (Boyd Crowder) who, once released from prison, begins to assert his own influence and muscle, fighting back against the "carpetbagger" Quarles. An unlikely alliance is then formed between Boyd and the local black community in Noble's Holler and their leader Ellstin Limehouse (Mykelti Williamson), who is himself working both sides of the fence in the conflict. Meanwhile, Givens ends up caught in the crossfire, with suspicions being thrown at him that he is a crooked deputy due to his family ties to Crowder (his father is part of Crowder's gang). With his on-again-off-again relationship with Winona (Natalie Zea) once again hitting the skids, and a new baby on the way, Givens really reaches his limit in this third season.
This is the first season I have had the chance to watch Justified, so I cannot compare it to the previous two, but I can say this – I can't believe I allowed this show to fly under my radar for so long. Had I known that it was based on the writings of Elmore Leonard, I might have payed it more attention, especially knowing that Leonard is on board as one of the producers. Immediately, Justified has that easygoing, gritty, hit you in the face dialogue and rawness of Leonard's crime dramas that we've seen in other adaptations of his work, his novels and shorts. Season Three slowly builds like a snowball rolling downhill at a ski resort – it just keeps getting better with each episode, draws you in, and shocks you with one surprise after the next. The series may have been even better served had it resided on a premium network like HBO or Showtime, but FX does allow for just enough grit to make it more than worthwhile.
Video Quality
[Rating:4.5/5]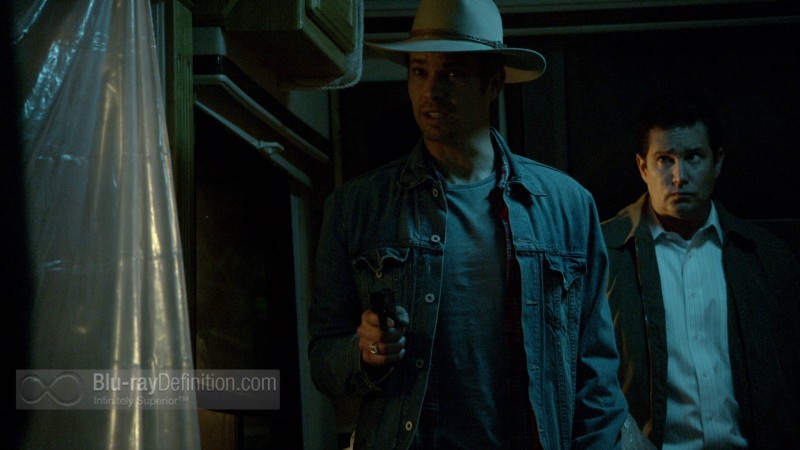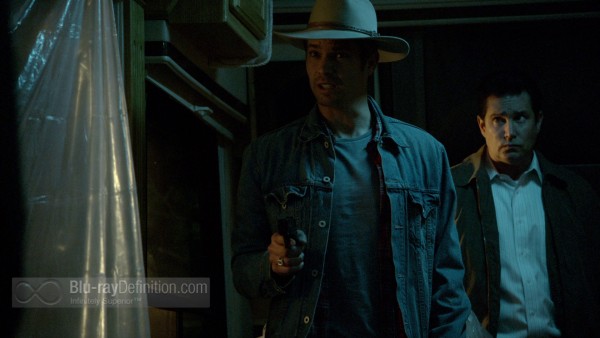 Season Three of Justified has apparently switched its high definition production from the Sony CineAlta line of cameras to the Red Epic. It looks great in this AVC/MPEG-4 1080p transfer to Blu-ray from Sony, and certainly superior to any broadcasts. It is clean, detailed, full of texture and nuance.
Audio Quality
[Rating:4/5]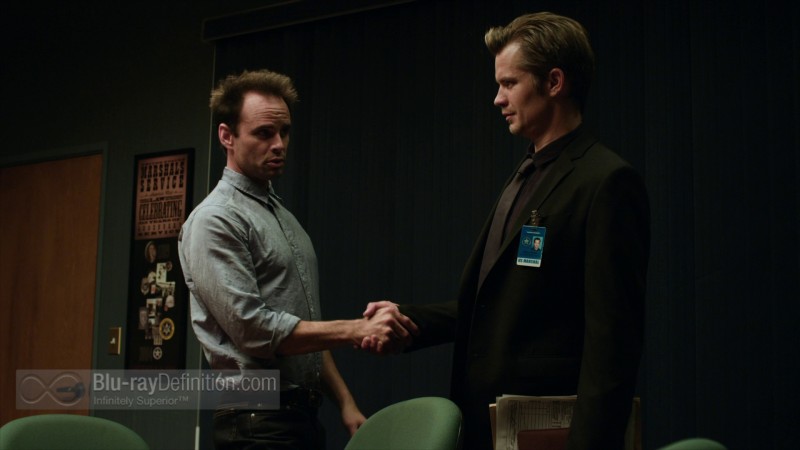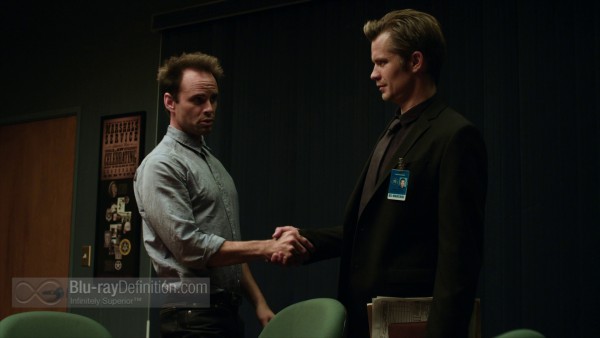 An English DTS-HD Master Audio 5.1 (48kHz/16-bit) soundtrack is provided. It's a little hit-and-miss. The opening title sequence has fantastic low frequency extension, but the actual show doesn't have much. There is good balance of atmospheric sounds and rather wide panning at times, with some sounds and even the musical score way off to the sides. Dialogue is intelligible, but just a little dull in tonality.
Supplemental Materials
[Rating:4/5]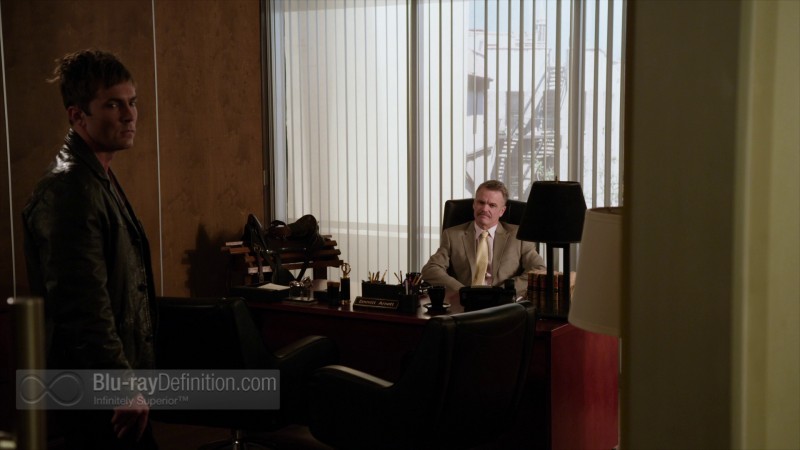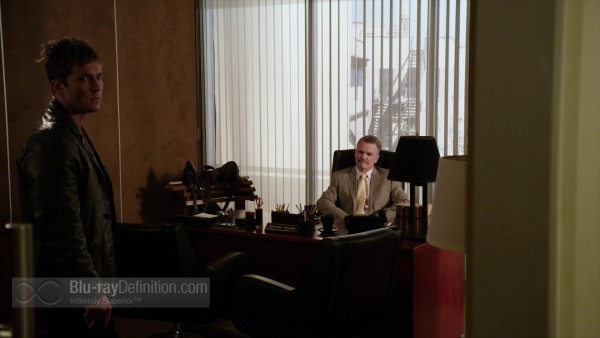 This three-disc set is packed with extras that run the gamut from episode-specific deleted scenes, nine actor and crew commentaries, and behind-the-scenes featurettes. They're all worth going through.
The supplements:
Optional Episode Recaps
9 Commentaries:

Episode 1 "The Gunfighter" with Graham Yost, Timothy Olyphant, Jere Burns, and Fred Golan
Episode 2 "Cut Ties" with Ben Cavell and Nick Searcy
Episode 3 "Harlan Roulette" with Dave Andron and Jon Avnet
Episode 5 "Thick as Mud" with Jon Worley, Benjamin Cavell, Damon Herriman, and Joelle Carter
Episode 6 "When the Guns Come Out" with Dave Andron and Don Kurt
Episode 9 "Loose Ends" with Joelle Carter, Ingrid Escajeda, and Benjamin Cavell
Episode 10 "Guy Walks into a Bar" with Dave Andron and VJ Boyd
Episode 11 "Coalition" with Taylor Elmore, Bill Johnson, and Jere Burns
Episode 13 "Slaughterhouse" with Graham Yost, Mykelti Williamson, Jere Burns, and Fred Golan

Outtakes (1.78:1; 1080p/24; 00:03:18)
Deleted Scenes
Crossing the Line: Making Season 3 (1.78:1; 1080p/24; 00:18:37)
Ellstin's Joint: Noble's Holler Set Tour (1.78:1; 1080p/24; 00:12:51)
Anatomy of a Stunt (1.78:1; 1080p/24; 00:09:23) – Go behind the scenes with the crew for a big explosion scene.
In Conversation: Timothy Olyphant and Walton Goggins (1.78:1; 1080p/24; 00:26:28)
The Definitive Word
Overall:
[Rating:4/5]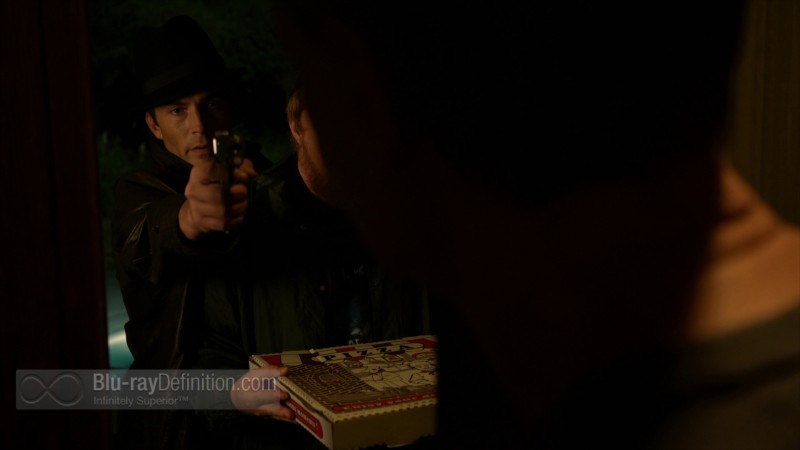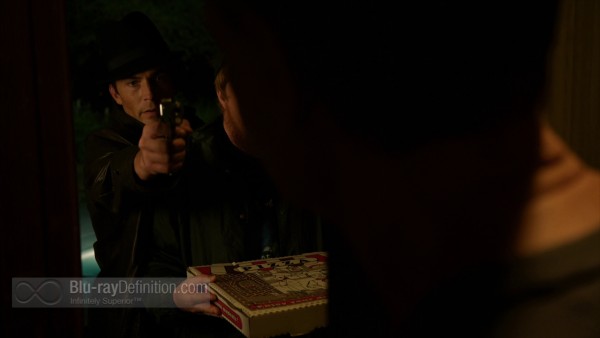 Timothy Olyphant's unhinged, old-school lawman, not unlike his role in Deadwood, is right on target in this series. The motley cast of characters and natural syncopation, humor, and rawness of the prose make it all seem so honest, energetic, and riveting. Justified: The Complete Third Season is highly recommended for anyone who loves gritty crime dramas.
Additional Screen Captures
[amazon-product]B00793J278[/amazon-product]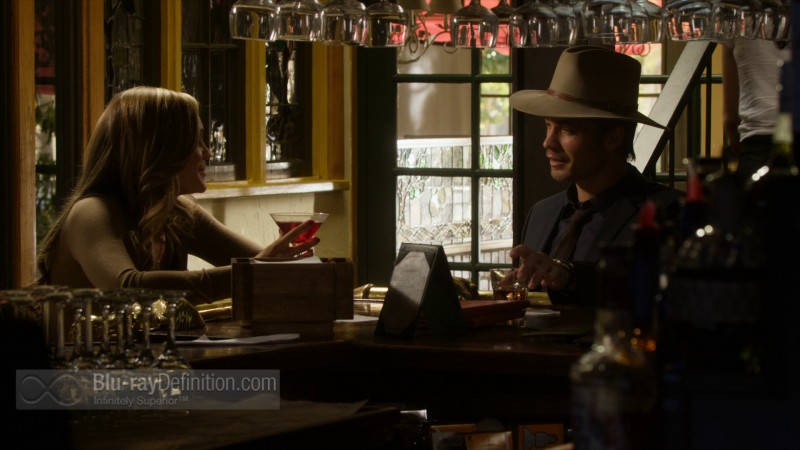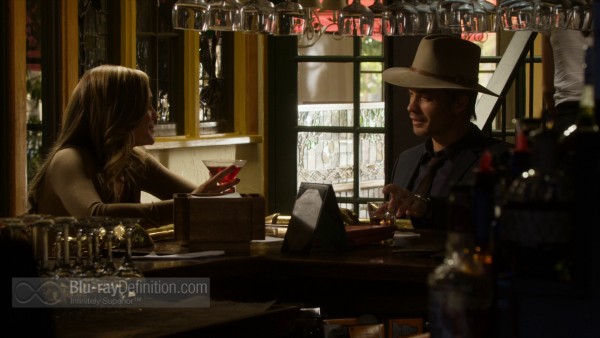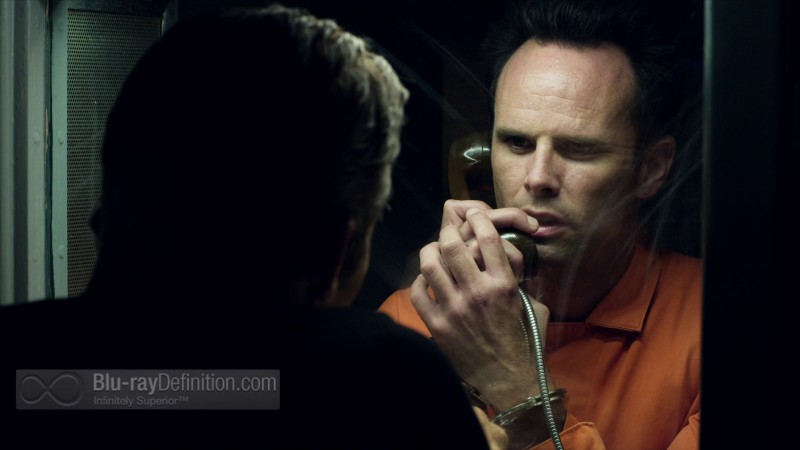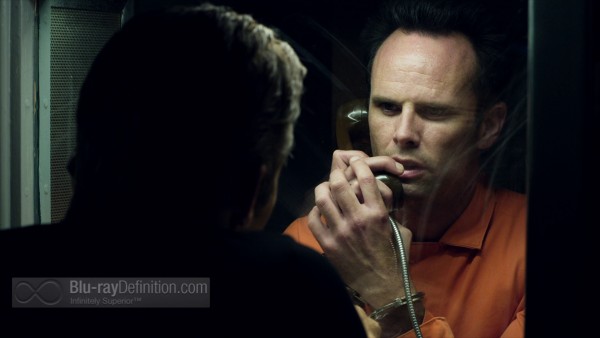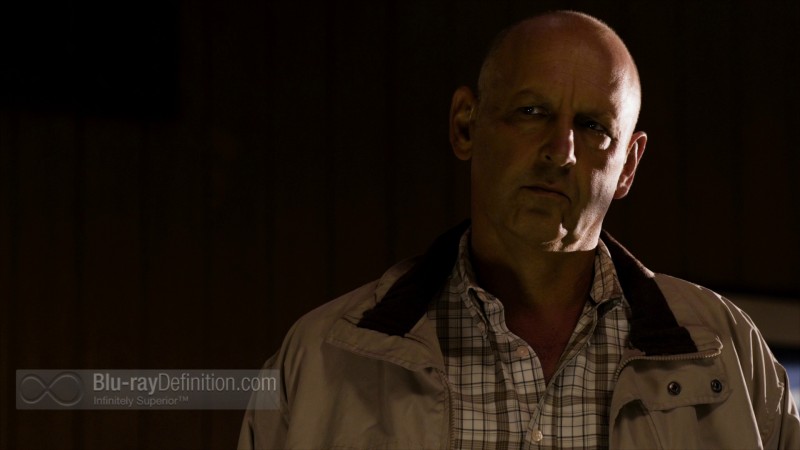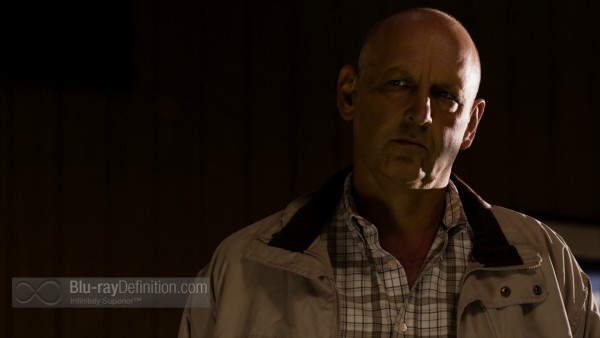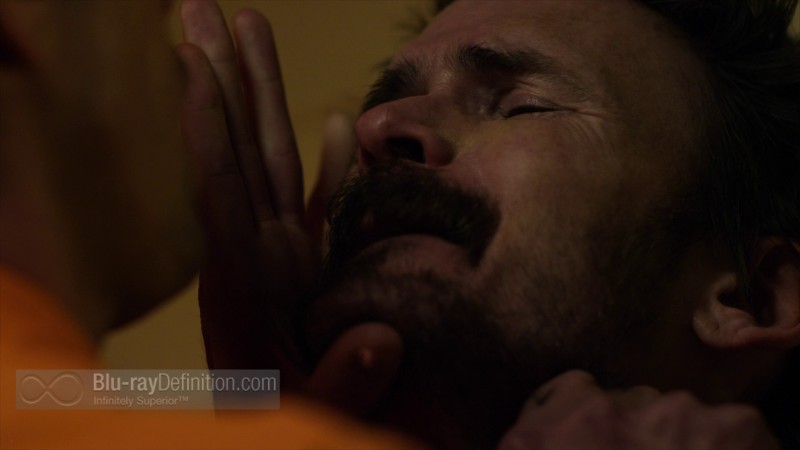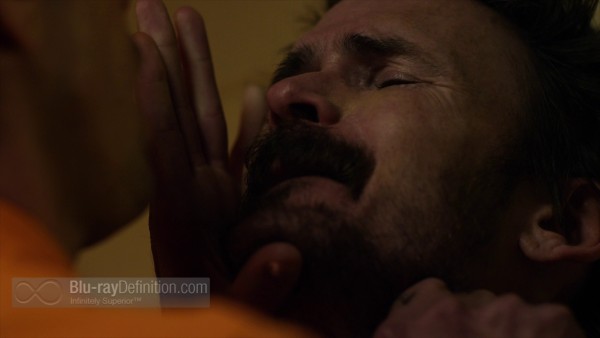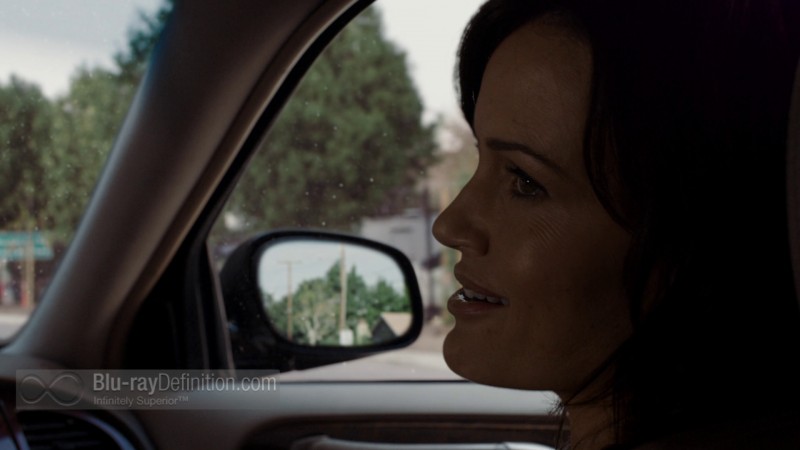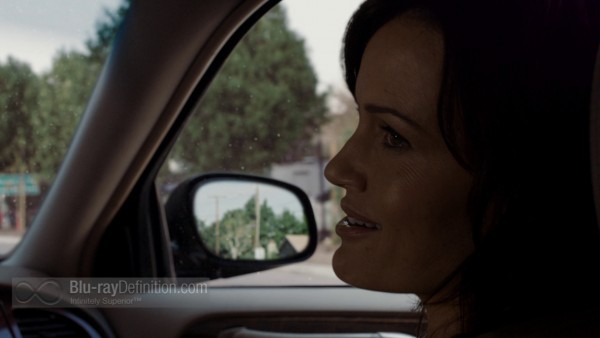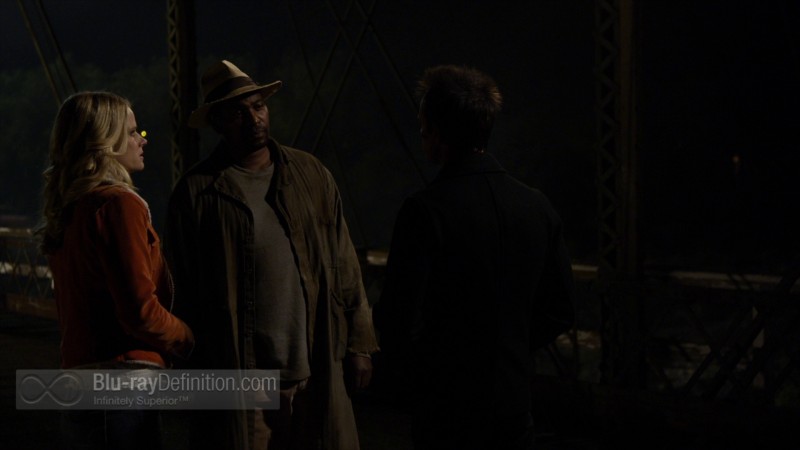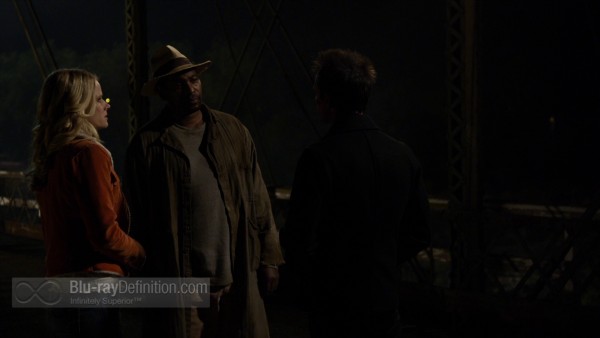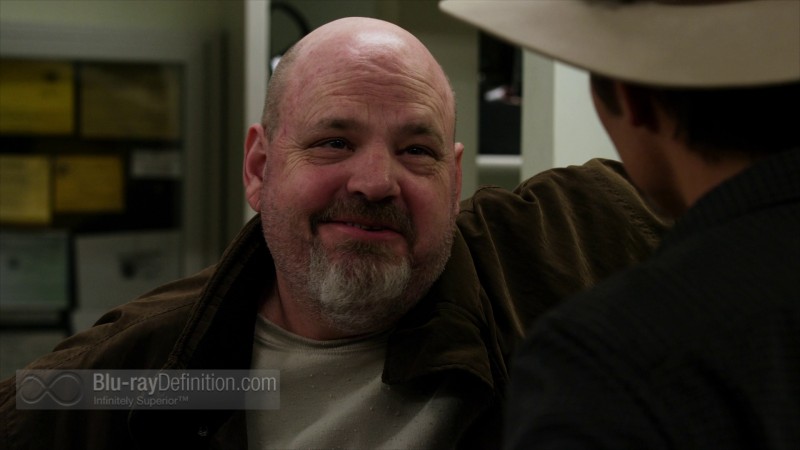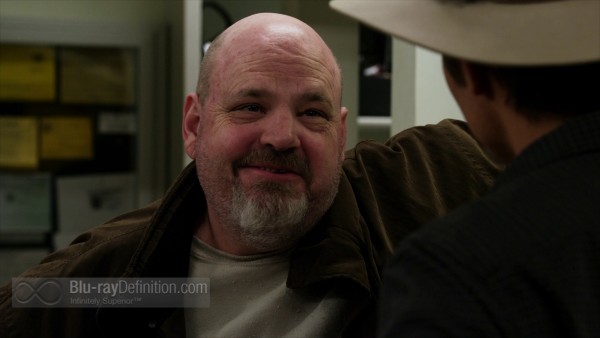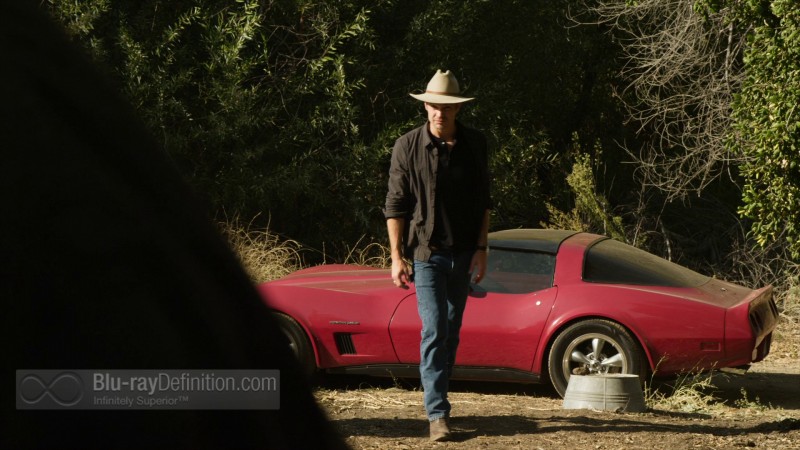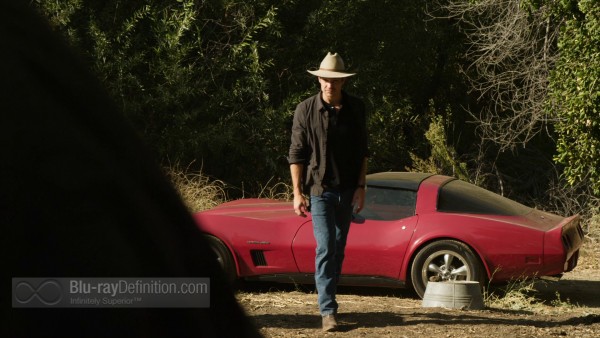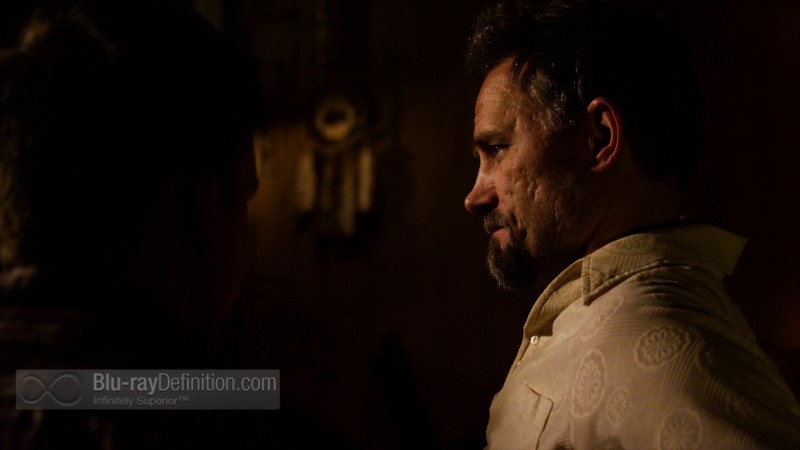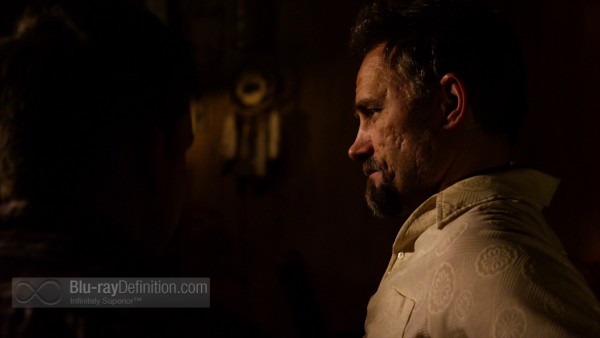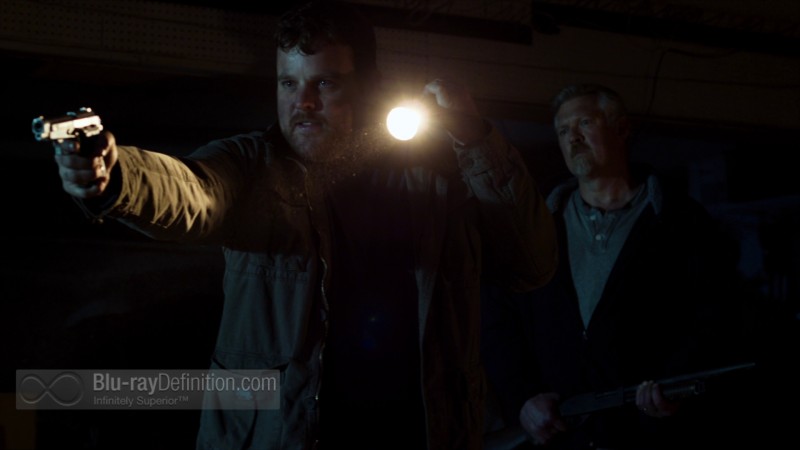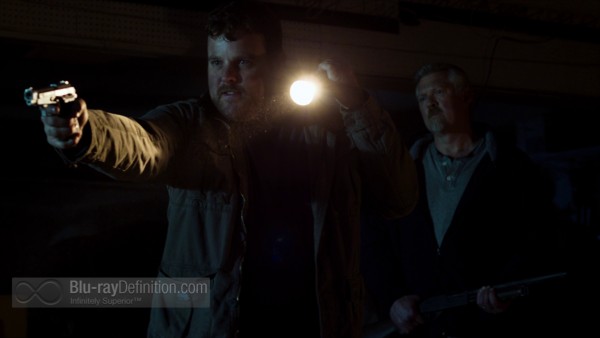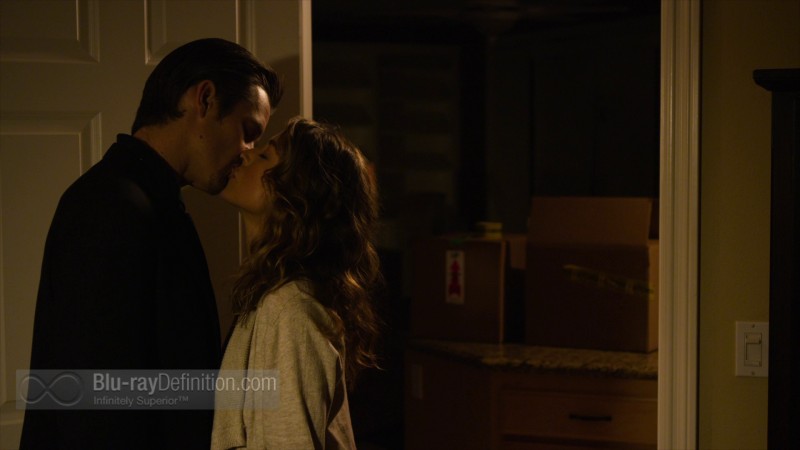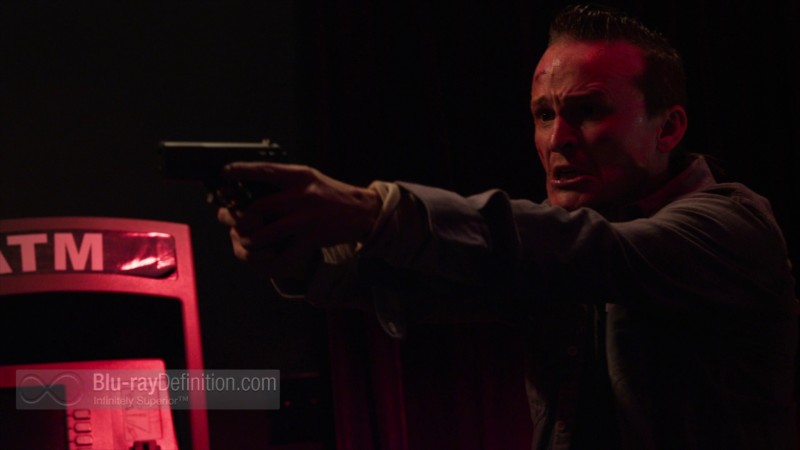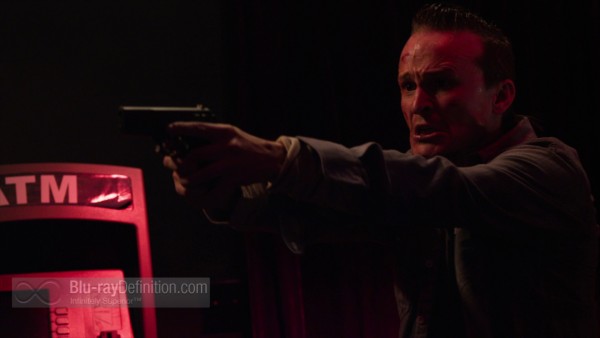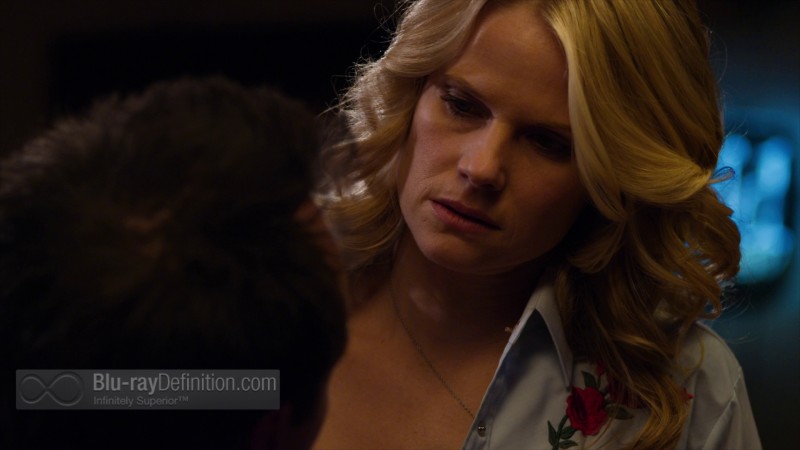 [amazon-product]B00793J278[/amazon-product]