Mouse-over Cover Art for Details –

Click thumbnails for high-resolution 1920X1080p screen captures
(The below TheaterByte screen captures were taken directly from the Blu-ray Disc and losslessly compressed in the PNG format. There should be no loss of picture quality with this format. All screen captures should be regarded only as an approximation of the full capabilities of the Blu-ray format.)
The Film
[Rating:3.5/5]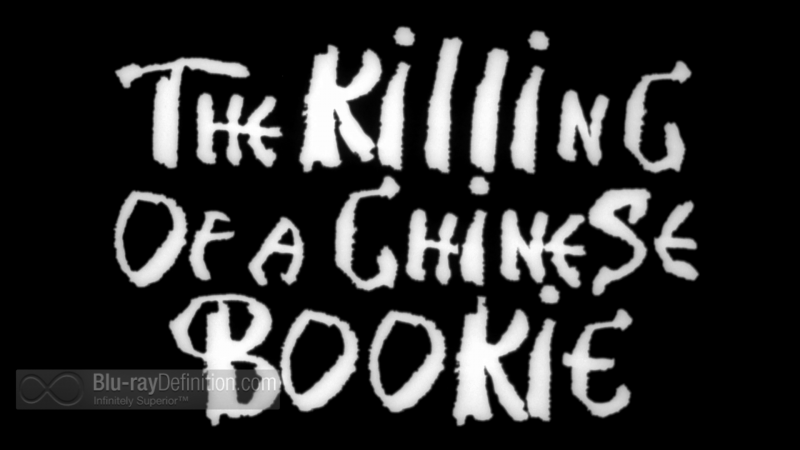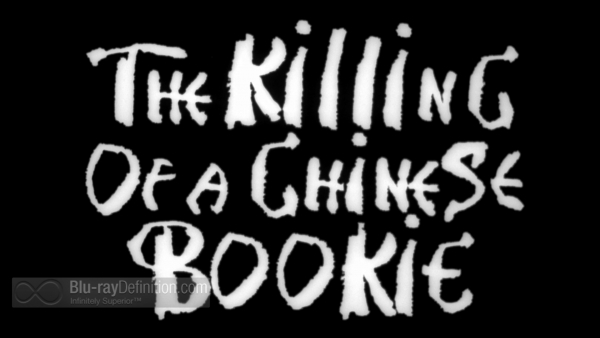 Rather than imitating the often painfully realistic domestic drama of A Woman Under the Influence with his follow up to that lauded film, John Cassavetes took his style of realism in a different direction with The Killing of Chinese Bookie. Still maintaining the documentary feel and improvisational style he was known for, Cassavetes cast Ben Gazzara as Cosmo Vitelli, the owner of a sleazy Los Angeles topless joint whose gambling problem gets the better of him. The film begins as Vitelli is paying off the last of a debt he owes. Vitelli very quickly turns around and loses over $20,000 in a mob run establishment playing poker. He doesn't have the money to pay up, so instead he is forced to kill a Chinese bookie in order to clear his debt to the mob. The rub is that Vitelli is being set-up for what turns out to be a suicide mission. The bookie is a West Coast mob boss nearly impossible to get close to, guarded constantly by a group of bodyguards. His death will make it easy for them to slide right in to ownership of his coveted nightclub.
One can easily get into this story with the interplay between Vitelli and the ladies working at his club that is almost like one big family atmosphere being shown to us in a running, behind the scenes, reality show. However, Chinese Bookie doesn't ever quite reach the heights of humanism that Cassavetes' domestic dramas do. We can sense the plight of Cosmo and the tension it brings, but as a character, he's not as relatable on an emotional level as, say, Mabel (Gena Rowlands) in A Woman Under the Influence or Myrtle (also Rowlands) in Opening Night.
Despite this, the earmarks of Cassavetes' brand of filmmaking are all here, and we are given a rather provocative look at the choices one two-bit gambler must make when decisions of life and death are on the line. The actors, especially Gazzara, are all up to the task in portraying their characters with the naturalism that the dialogue and mise en scène that Cassavetes' style commands.
Video Quality
[Rating:3.5/5]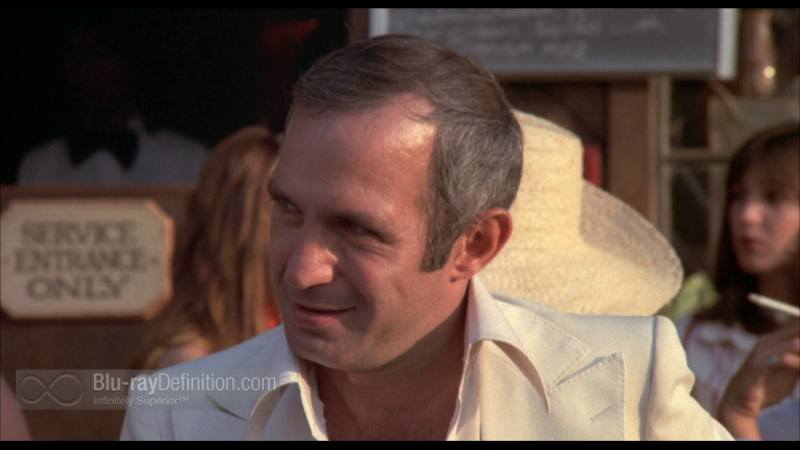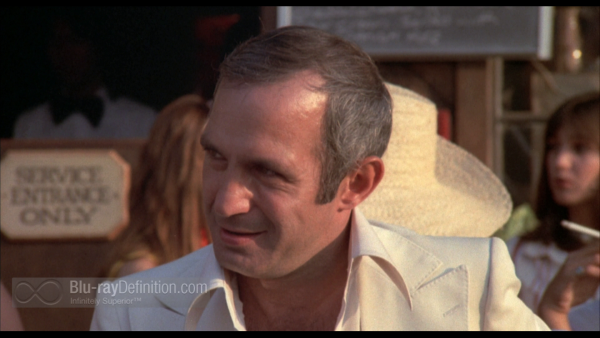 BFI says The Killing of a Chinese Bookie was supplied to them on HD Cam SR and that the films were transferred in high definition on a Spirit Datacine from a 35mm color reversal internegative. Thousands of instances of dirt, debris, and scratches were removed using the MTI Digital Restoration System.
While the overall image does look clean and natural in this AVC encodement offered up by the BFI, I hesitate to call it wholly satisfying as it does suffer from lots of film softness and plenty of washed out blacks and, at times, murky looking darker areas. The film structure does, however, retain an organic appearance and one cannot spot any video noise creeping in. There is no really noticeable edge enhancement or DNR going on either.
Audio Quality
[Rating:3.5/5]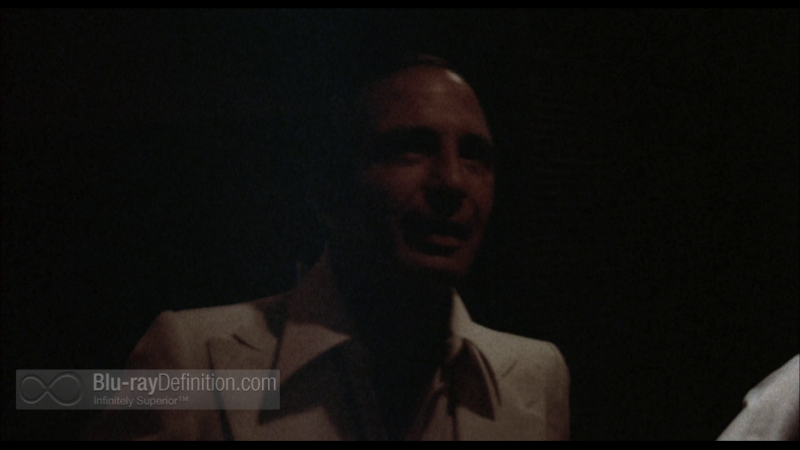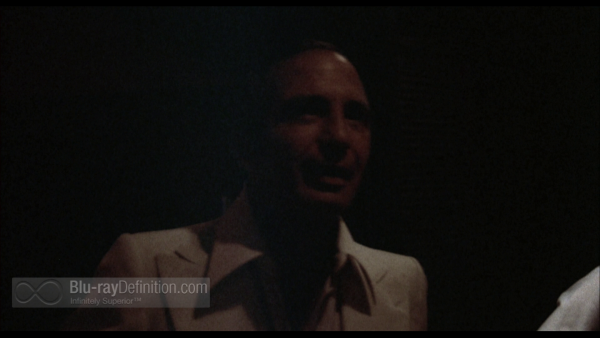 It says in the booklet that monaural soundtrack was mastered at 24-bit from a 35mm magnetic audio track, but, in fact, it is provided only in a 48kHz/16-bit LPCM 2.0 format on this disc. It's somewhat boxy, but it is clear with little crackle.
Supplemental Materials
[Rating:4.5/5]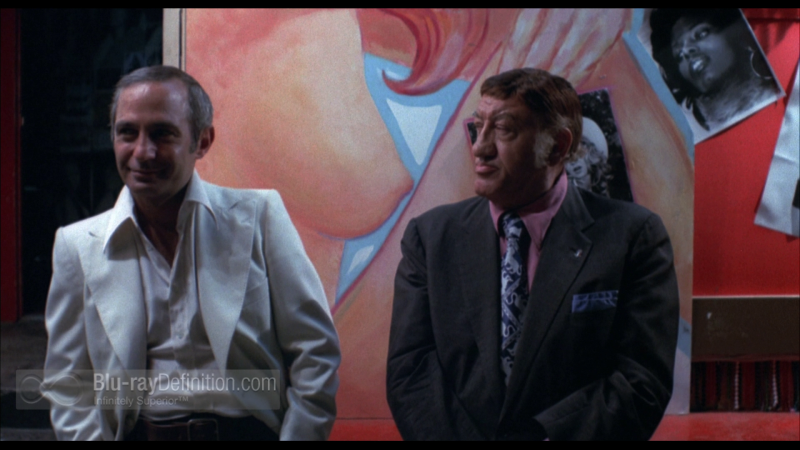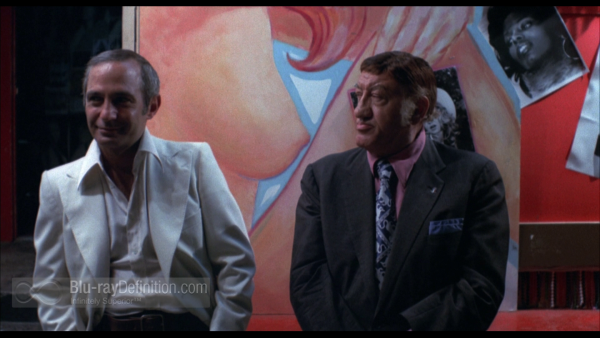 The limited edition set comes with a strong set of supplements on DVD in addition to the usually superb booklet provided by the BFI.
The supplements:
Selected scenes commentary on 1976 version by Al Ruban and Peter Bogdanovich
Short and Long Versions
DVDs – DVD containing the standard edition version of the film and the supplements, plus limited edition bonus DVD with:

The Haircut (Tamar Simon Hoffs, 1982) — John Cassavetes stars as a busy music executive sidetracked by a haircut in Hoff's directorial debut.
Anything for John (Doug Headline, 1993, 91 mins.) – Feature length documentary tribute to John Cassavetes, featuring interviews with Peter Falk, Gena Rowlands, and Al Ruban
Tamar Hoffs Interview (Doug Headline, 1993, 6 mins)

Booklet – Illustrated booklet features newly commissioned essay on the film by Tom Charity, a 1980 review by John Pym, and writing by producer, director of photography Al Ruban, plus cast and crew credits, and information on the transfer.
The Definitive Word
Overall:
[Rating:3.5/5]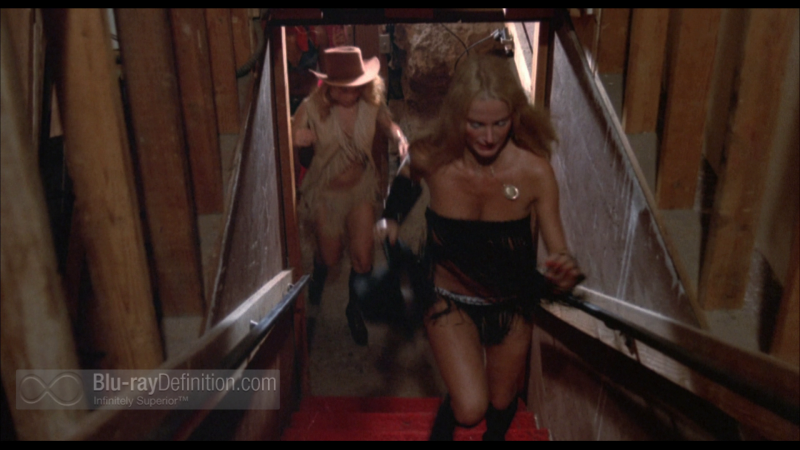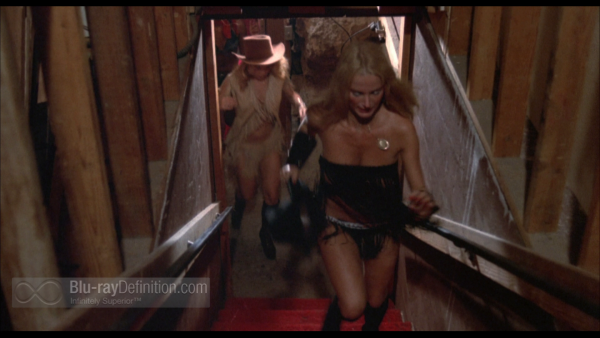 John Cassavetes' The Killing of a Chinese Bookie offers a naturalistic look at the criminal world and seedy nightclub scene of the west coast in the 70s. Though not as powerful as some of his domestic dramas, it is still a fine piece with strong performances.
Additional Screen Captures
[amazon-product region="uk" tracking_id="bluraydefinit-21″]B008K17KE0[/amazon-product]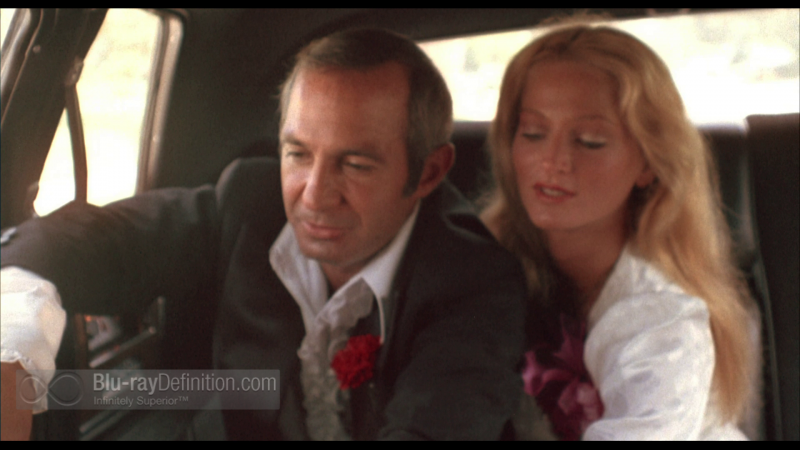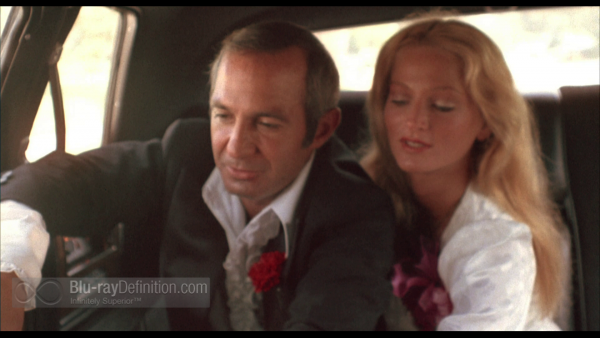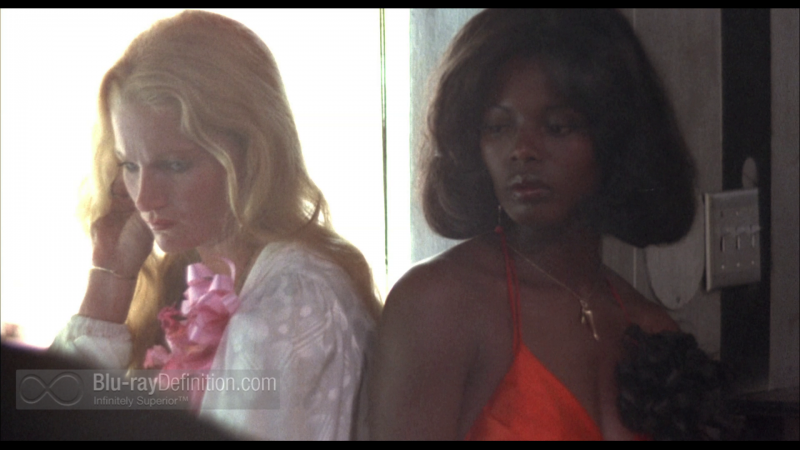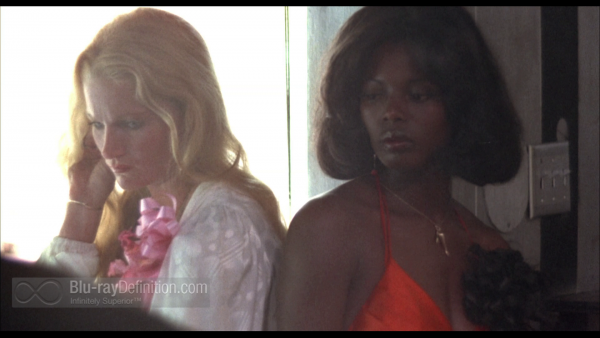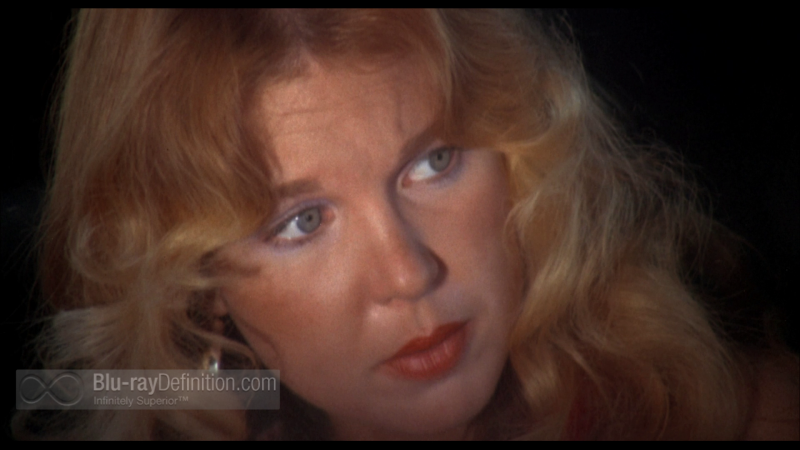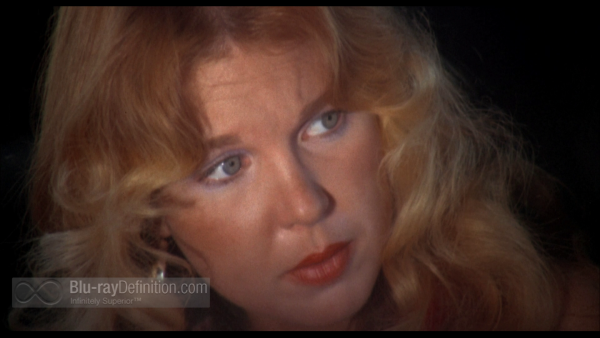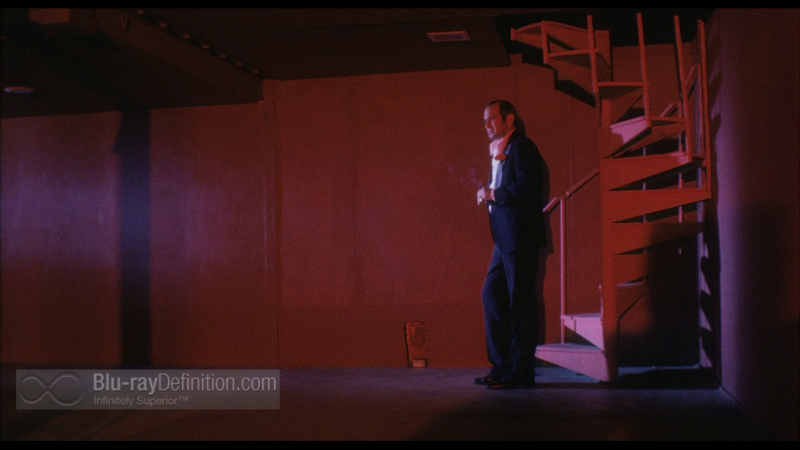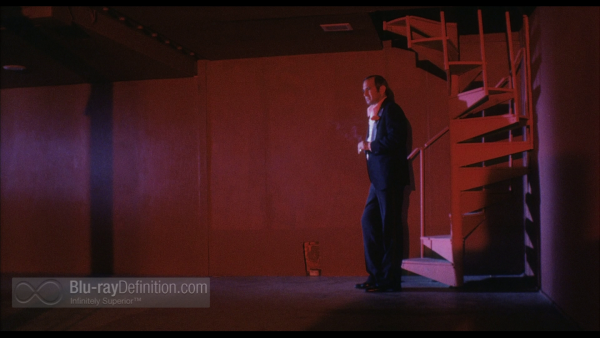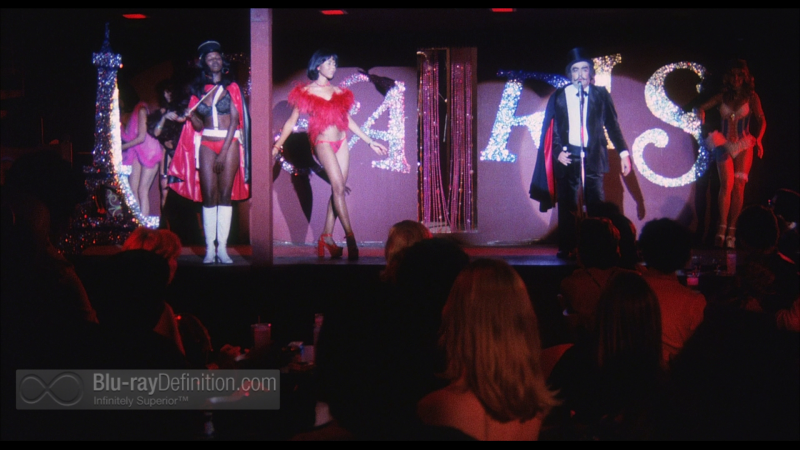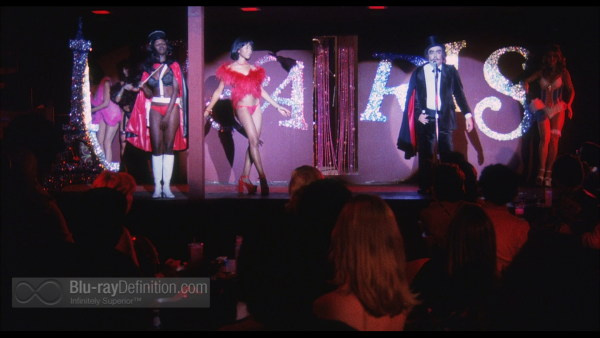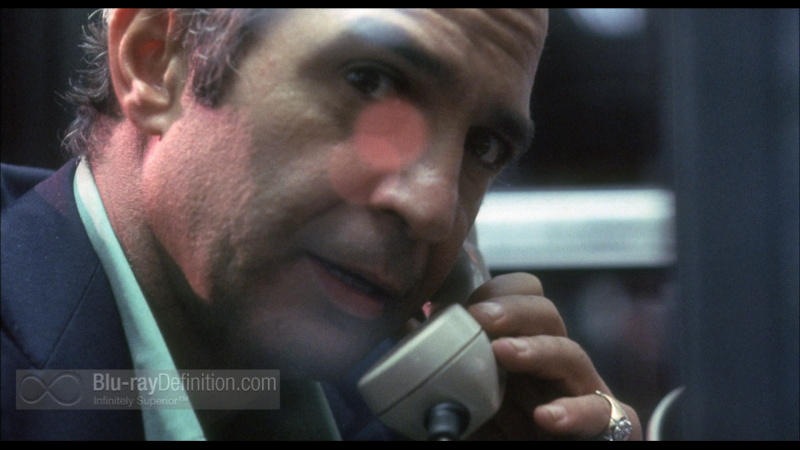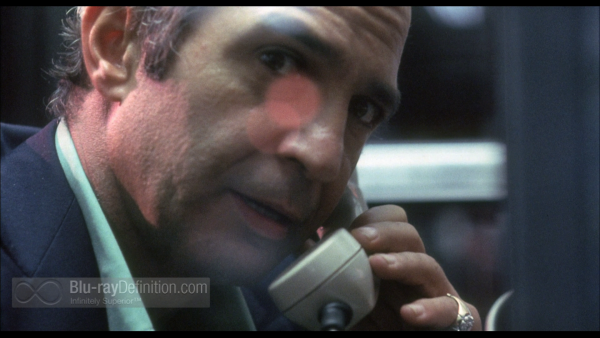 [amazon-product region="uk" tracking_id="bluraydefinit-21″]B008K17KE0[/amazon-product]