Queen of Bops Kim Petras has left behind her Era 1, which produced such danceable '80s inspired hits as "Heart to Break,"  "I Don't Want it At All" and "Hillside Boys" and not looked back. Rather than stopping for a breather, the talented and energetic LGBTQ+ icon first had a stop along the way with her Halloween 2018 EP Turn off the Light, Vol. 1, which took a suprisingly darker musical tone and also a featured guest voice-over by none other than Elvira, but before officially ending her Era 1, Petras dropped three more tracks in a row after that in early 2019, "Homework," "If U Think About Me," and the Sophie collab "1,2,3 Dayz Up" and we haven't even gotten to that addictive Cheat Codes collab "Feeling of Falling" and its numerous remixes (my personal fave of which happens to be the Steve Aoki remix).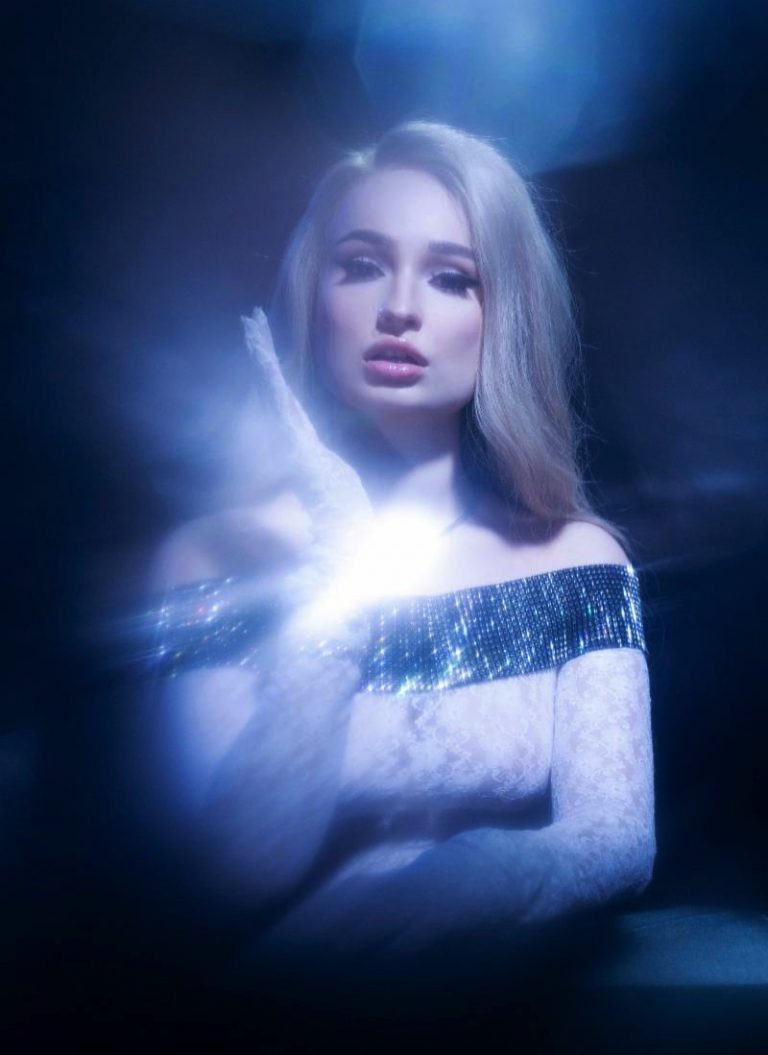 From there is was off to the races. Petras dropped the sultry "Broken" kicking off her Era 2, but she wasn't finished. Fans
quickly began to realize something was in the works when their favorite songstress began to issue tracks at a breakneck pace, often at a rate or one or two a week, "All I Do is Cry," the percussive "Got My Number," in which she leaked her BFF Jesse Saint John's cell number, "Blow it All" and its celebration of nightlife, the sugary disco pop of "Sweet Spot," arguably her most perfect pop confection to date, the celebration of body and sex "Do Me," the brief ditty "Clarity" in which Petras sings "I'm the bitch with the sauce, apparently". Her confidence and rule over her craft has grown staggeringly over the past two-and-half-years, and so has her command over her words. But she was not done — "Personal Hell" and "Another One" were still to drop until, finally, today, "Icy" alongside her first ever 12-track collection, Clarity, featuring the previous song releases and more. Oh, did I mention Kim Petras is also in the midst of her first ever headlining tour? Selling out box offices from New York City to Los Angeles and in between.
Petras has truly stormed into Pride Month like a blonde tornado, putting the pop world at large on notice. She's not only the transgender icon that perhaps the LGBTQ community needs — speaking solely as an ally — but one that is poised to break out far beyond that label. In the meantime, check out this hot pop collection:
Clarity Track List
1. Clarity
2. Icy
3. Got My Number
4. Sweet Spot
5. Personal Hell
6. Broken
7. All I Do Is Cry
8. Do Me
9. Meet The Parents
10. Another One
11. Blow It All
12. Shinin'
European Tour Dates:
8/23      Leeds, UK @ Leeds Festival
8/24      Manchester, UK @ Manchester Pride
8/25      Reading, UK @ Reading Festival
8/27      London, UK @ Heaven
8/30      Paris, France @ La Maroquinerie
9/1        Amsterdam, Netherlands @ Paradiso
9/3        Berlin, Germany @ Bi Nuu
9/4        Cologne, Germany @ Club Bahnhof Ehrenfeld
FOLLOW KIM PETRAS