–
The Film
[Rating:4/5]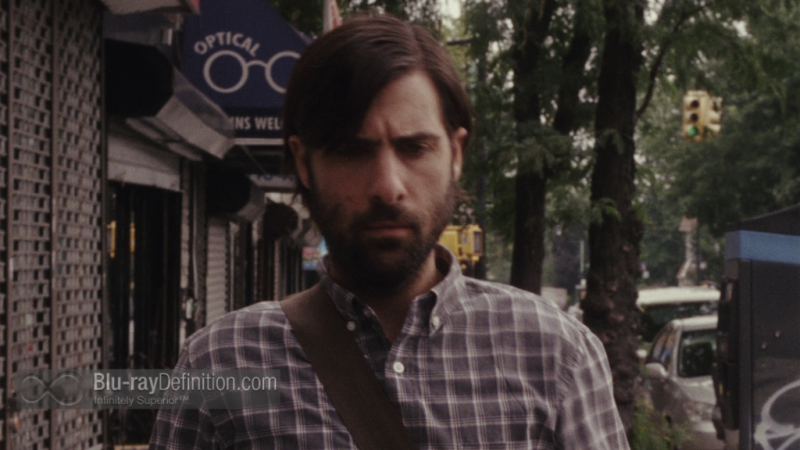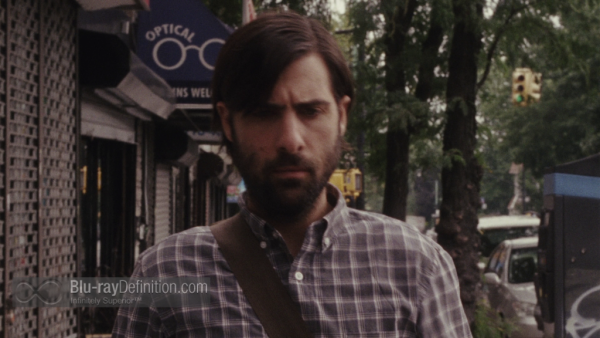 Writer/director Alex Ross Perry (The Color Wheel) takes the opportunity to completely eviscerate the pseudo-intellectual literary crowd in his indie dark comedy Listen Up Philip. The film follows a self-absorbed writer in his early thirties, Philip Lewis Friedman (Jason Schwartzman) who's just about to have his second novel published. When we first meet Philip, we see him having two confrontational conversations in which he spends most of the time praising himself and his accomplishments berating the other person. The first is with his ex-girlfriend, Mona (Samantha Jacober), and he spends the whole time reprimanding her for not complimenting him enough on his achievements. The second is with a former college buddy he belittles for not staying true to the ideals the pair had when they were younger and achieving his dreams, and the same level of accomplishments as he has; we later see that his college friend is disabled. Philip is heartless, it seems, and lacks all compassion, but can only think of one person, himself. We see this even more when the scene moves to his domestic life with his girlfriend, commercial photographer Ashley Kane (Elisabeth Moss). She's supported Philip for years before he gained any success, but now that his second book is on the verge of publication, Philip is ready to cast he aside, and she senses him pulling away. The big moment comes when Philip's new novel gains the attention of his idol, the Philip Roth-like author Ike Zimmerman (Jonathan Pryce) decides to mentor Philip, and invite him up to his country home for an extended stay. Already beginning to feel squeezed and angered by the city, Philip takes Zimmerman up on his offer and moves out to the country, leaving Ashley an all the stresses of the city behind, but he quickly behind to find new stresses in the country, like a new female professor he meets at the local university who turns the entire staff against him.

Listen Up Philip is truly a sardonic, dark comedy that, even from the opening with the narrator's cough purposely left in, we know what we are in store for here. The film wryly sets up a not so flattering peek, not only into the mind of bloviating intellectuals in love with themselves, but of the dangers of the damage that relationships with such people so in love with themselves can do to you.
Although Listen Up Philip is set in a contemporary New York City, it has a feel of a film in the 1960s and 70s, from the way it is shot on Super 16 to the color palette and even the opening credits. The book covers of Ike Zimmerman, shown over the course of his career, also add to this timeless feel, mimicking the changing technology from photo to digital.
But if anything at all keeps the film afloat, it is the interplay between Schwartzman and Pryce as the young the upstart and the old veteran, both cantankerous and terribly self-satisfied, but obviously lonely, especially the elder of the two, who has had more years building the walls around himself and chasing people away. Pryce is incredible here, an Oscar-worthy performance, but Schwartzman doesn't shrink in his presence, he's up to the task, and together the two are giants on the screen in what is a riveting, if not flawed, production.

Video Quality
[Rating:4/5]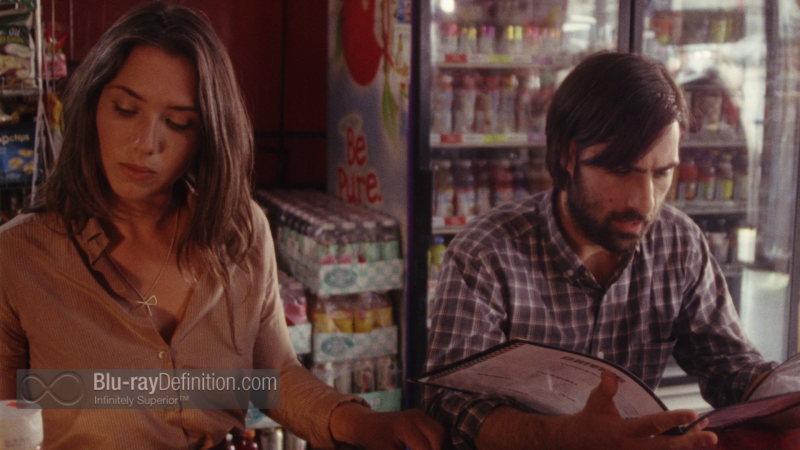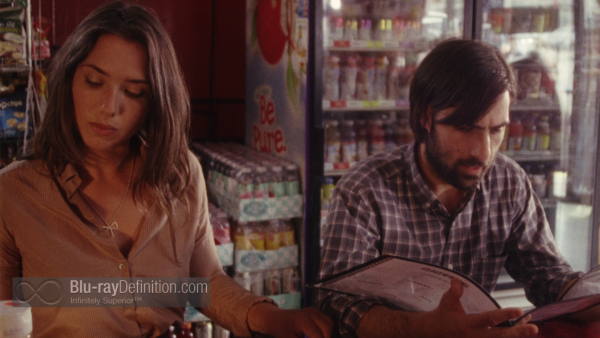 Listen Up Philip was shot on the Aaton XTR Prod with Cooke S4 lenses in the Super 16 16mm film format, as such it looks very much like something shot on film, meaning, a little soft at times and definitely grainy. That said, in this AVC/MPEG-4 1080p encodement on Blu-ray from Eureka's masters of Cinema series, the image does not look bad at all, and at many times, could almost pass as a 35mm production. It is free from major source damage, but contrast and saturation are only middling and can tend to look a little murky.

Audio Quality
[Rating:3.5/5]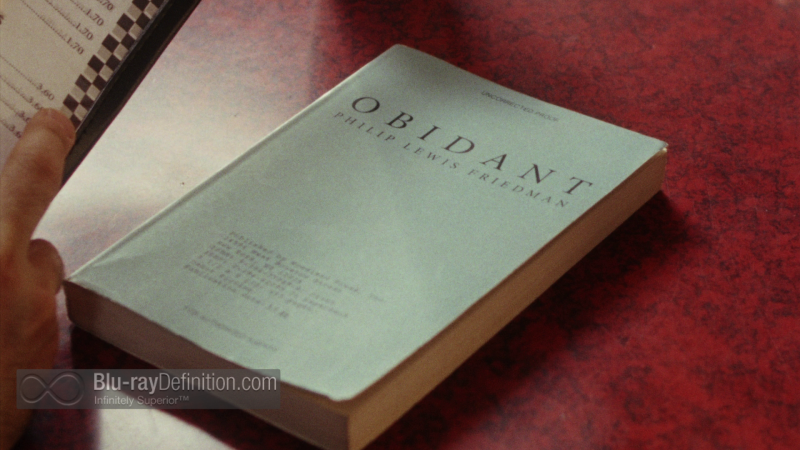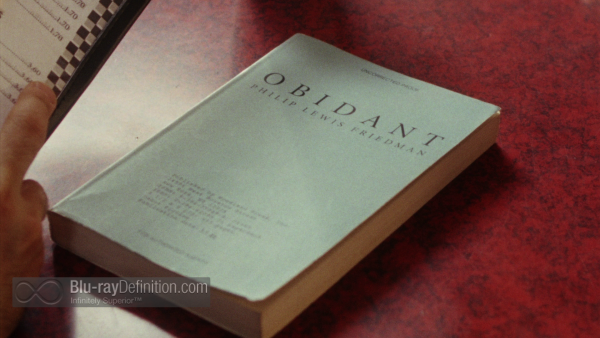 This is a really indie film sort of production and given that, even the sound mix has that spirit and is only a very basic LPCM 2.0 stereo (48kHz/24-bit) track that, while it offers full and intelligible dialogue, also has very limited stereo separation and dynamic range.

Supplemental Materials
[Rating:3.5/5]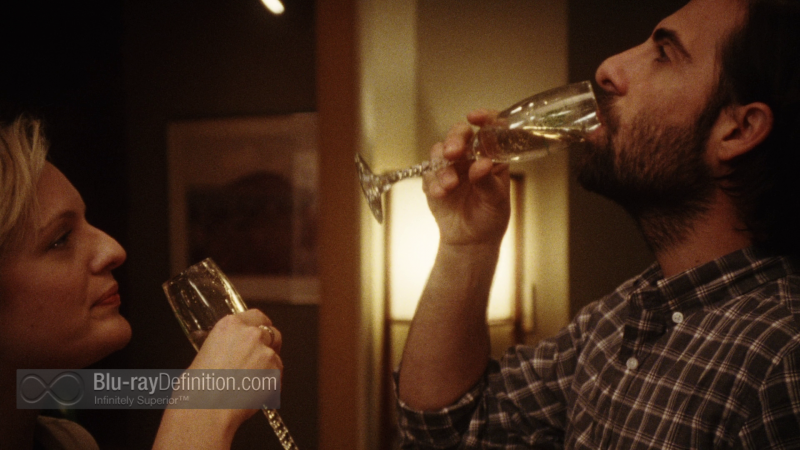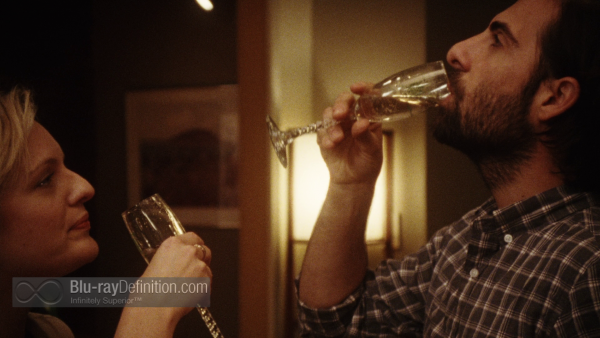 Half Price: A Conversation Between Alex Ross Perry & Sean Price Williams (1.78:1; 1080p/24; 01:03:37)
The Making of Listen Up Philip (1.78:1; 1080p/24; 00:12:13)
Audio Commentary with Alex Ross Perry
An Interview with Teddy Blanks (1.78:1; 1080p/24; 00:07:20) – Discusses the design of the covers of the fictional novels of Ike Zimmerman from the film.
Jason (and Sean) vs. The Police (1.78:1; 1080p/24; 00:01:43)
Deleted Scenes (1.78:1; 1080p/24; 00:07:02)
Theatrical Trailer (1.78:1; 1080p/24; 00:01:57)
36-page full color booklet featuring writing on the film and full-color reproductions of the Zimmerman and Friedman book jackets, accompanied by never-before-published synopses of each novel written by Perry.

The Definitive Word
Overall:
[Rating:4/5]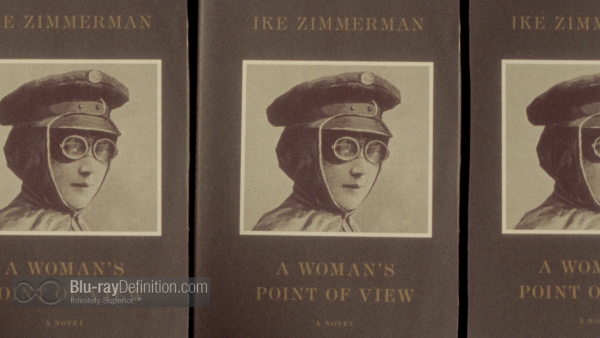 Listen Up Philip reminds me of the kinds of indie films of the late '80s and the early '90s that really got me into film in a big way. It avoids the pitfalls of the Hollywood cliché, it dares to make obnoxious people the primary characters, and it is basically a quiet film with very subtle comedy that you have to think about. This is one that could become a cult classic.
Additional Screen Captures