McIntosh MVP891 A/V Player
When I was growing up in Chicago, three audio names inspired immediate reverence: Fisher, Marantz, and McIntosh. Eventually, I entered the McWorld through the "pre-owned" door, opened by an MC-240 amplifier and C-21 preamplifier.  Believing that I had reached the sonic pearly gates, all was well, until, uh-oh, got drafted and had to sell the Macs before reporting for active duty. Once more a civilian, I bought new McStuff, a C-28 preamp and a MC-2205 amplifier that lived in my home system for a number of years. Another move, another sale and, suddenly, thirty years pass. Now, the McSituation is rectified with the arrival of the McIntosh MVP 891 A/V player.

The Mac is back
Opening the shipping carton of McIntosh equipment, I was impressed with the serious attention paid to the protection of its contents. Heck, I still use some of my old Mac boxes for storage since they never wear out or warp.  The heft of the MVP891 is unusual for BD players, as most compete in the lightweight division. The familiar black and gold façade and the green McIntosh logo on power-up provided instant reassurance that this was a high-quality component. Visually, the MVP 891 bears a strong resemblance to its predecessors like the MVP831 CD/DVD player that debuted just a few years ago.
The front panel has buttons for source (USB or disc), tray door, and IR sensor light. A bottom row of buttons has a disc layer selector (CD or SACD), HDMI mode and resolution, chapter back and forward, an info display, 3 play functions, tray open/close, and power switch. All of the buttons have a secure feel; the tray operates in a silky smooth manner. The USB port, thank God it's on the front, is there for the BD-live feature and playback of of mp3, ACC, and WMA lossy files. And, glory be, I can read the display from 14 feet away!
The back panel contains a power cord receptacle, Ethernet and RS-232 ports, component outputs, HDMI and coaxial digital outputs, 7.1 channel outputs, and balanced and unbalanced 2 channel outputs. There are proprietary inputs for other McIntosh equipment.  Finally, there is the rarely seen "Made in America" label on the chassis. The remote unit has a luxurious feel with nice backlighting but its layout is cluttered with small buttons whose tiny labels for some functions are practically illegible. IR responsiveness is also somewhat iffy off center. If you are looking for an eject button, forget it, you have to go to the front panel to change discs. I don't consider this a major issue since you have to get off your duff to remove or replace a disc anyhow and another button would have further crowded the remote's landscape.
Under the hood, the 891 has the Anchor Bay Technologies VRS ABT-2015 processor, an Analog Devices 12-bit/297 MHz video D/A, two 8-channel DACs with sampling rates up to 192kHz and 32 bits of resolution, and a decoder for Dolby TrueHD and DTS-HD tracks. This is pretty state-of-the-art digital innards, folks!


Making the Mac Work Out
Set up only took a few minutes once the wired Ethernet network connection was established. Powering up (and down) takes about 20 ticks but this feature will protect the Mac's circuits for many years.  On-screen menus are clear and clean, easy to navigate and virtually idiot-proof.  Firmware upgrades will be available in the future (not needed for my review unit, born in March 2012) and should load easily from the internet. But the fun really begins with the adjustment of the video parameters. This is one of the most flexible units that I have seen to date. You can fine tune the MVP891 for noise, contrast, brightness, gamma correction, hue, chroma, black, white, and near-black levels as well as picture detail and position. And there are 5(!) customizable memory settings. Custom speaker settings are also present, although most of us will do set up our speakers via our surround processors.  I would caution newcomers that getting the most of the MVP891 should be done with a set up disc like the Spears and Munsil and, even better, with some assistance from your dealer/installer.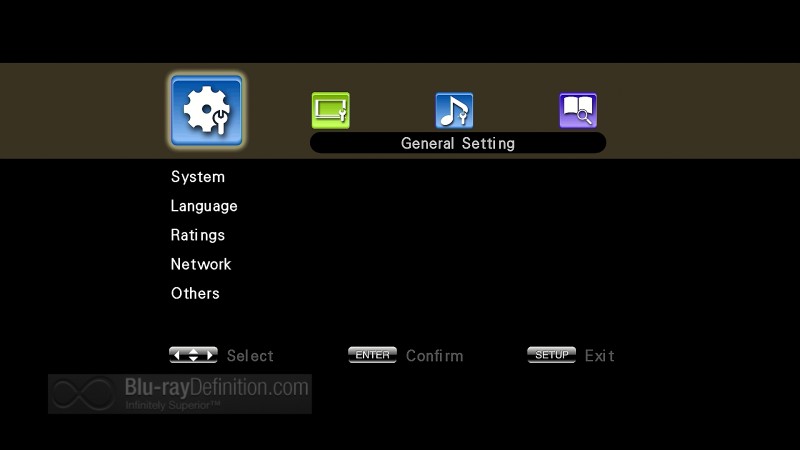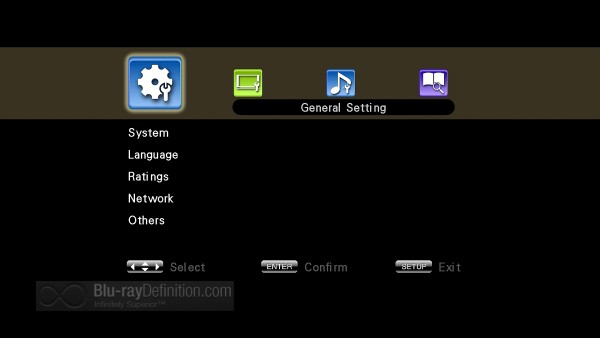 I used the HQV 2.0 BD and DVD discs to evaluate the bench performance of the MVP 891.  Cutting to the chase, this unit passed the critical video tests in both media with flying colors.  Load times were also about as rapid as my reference Oppo BDP-95.


Mac Attack
For this review, I assumed that potential buyers of the MVP891 are looking for a no-compromise disc player. Not having 3-D capability (still limited in broadcast and consumer software), I fed this player numerous 2-D Blu-ray discs (still the way most of us watch). Going to Sunshine, the MVP 891 had no issues dealing with the incessant yellow in this film's color palette. In The Fifth Element, not the last word in high-def but still in the game, I witnessed the best recreation of detail that I have yet seen. Bruce Willis' stubble, the Blue Diva's latex crinkles and the sweat beads on Gary Oldham's brow were simply stunning. There was a near holographic quality to my 2-D Avatar, better than what I have been used to, considering the artificiality of all of the CGI proceedings.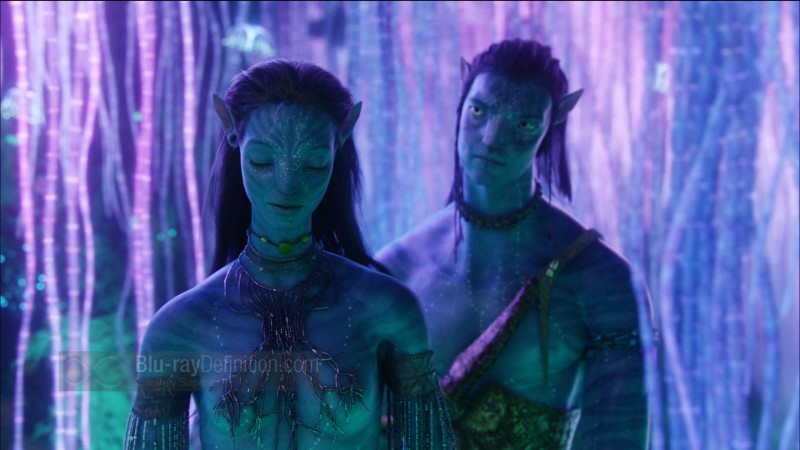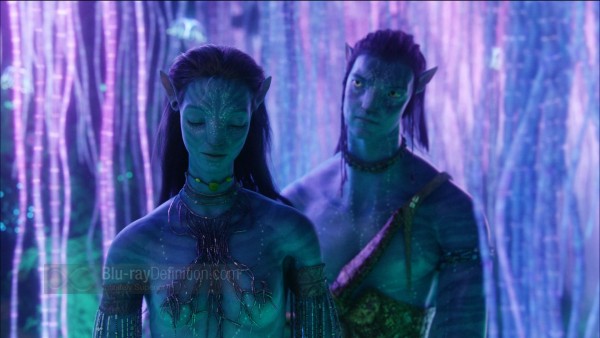 But I am a sucker for live performance video recordings and this was where the MVP891 really took off. I have recently been treated to a gaggle of these discs, but the pick of the litter had to be the Glyndebourne revival of Stravinsky's The Rake's Progress and Opera Australia's restaging of Gilbert and Sullivan's The Mikado. Both of the BDs have astonishing detail and color palette. The MVP 891 rendered these videos just beautifully.
Regular DVDs did not suffer either. I popped in James Taylor, Live at the Beacon Theater, a 14-year old disc. Remembering that DVD is a 480p medium, I was still mighty impressed with how well the MVP 891 captured the detail and colors of this concert.  Other DVDs, such as original issue Men in Black and Blade Runner were also capably reproduced.
Okay, when you get a Blu-ray player today, you expect apps. Right now, the 891 has, dah dah dah dah tah dah, "YouTube." Not my idea of interactivity as many Blu-ray players give you a number  of streaming apps. This may get better with time.
The show continued with other silver discs, and this unit will play just about all formats on earth, including SACD and DVD-A. I used the preferred balanced outputs although I also got good sound out of the unbalanced taps. The superior DACs aided the cause of Mark Levinson's Music from Red Rose, a favored SACD reference. Listening through the entire program convinced me that the MVP891 is a SACD player par excellence. Other discs confirmed this impression, including Patricia Barber's Modern Cool in its Mobile Fidelity SACD incarnation. Standard CD playback was simply top notch, no matter what I dropped in the tray. Some highlights included Sonny Boy Williamson singin' and blowin' on Keep it to Ourselves, Pipes Rhode Island, a full-bodied organ recital disc, and Esperanza Spalding on Chamber Music Society. Try as I might, I could not get the MVP 891 to sound less than superb. I also got a chance to hear Professor Keith Johnson's HDCD enhanced technology on some superb Reference Recordings: Britten's Orchestra, Stravinsky (The Firebird), and John Rutter's Requiem. While not Super Audio, skeptics of this format will definitely have to rethink their reservations after listening to these discs on the MVP 891.
The story changed dramatically with mp3, WMA and AAC files that sounded like, well, compressed mp3, WMA and AAC files. Enough said.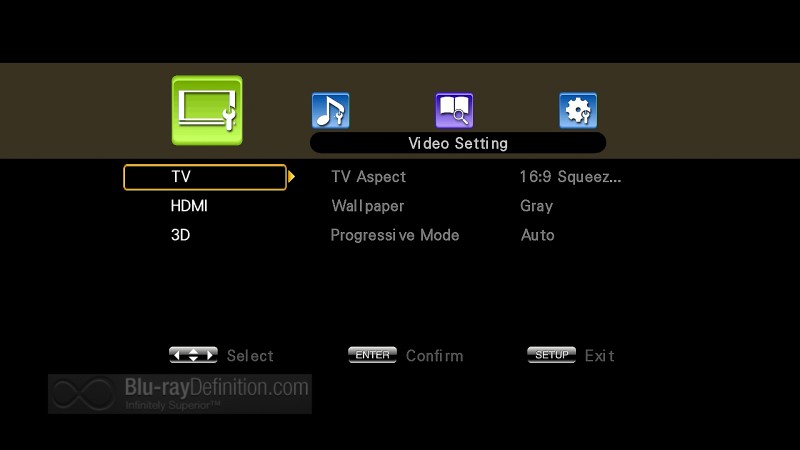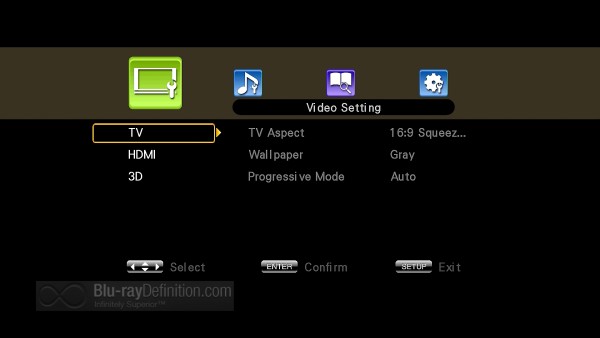 I'll have double cheese with my Mac
In the current economy, serious forethought is needed when it comes to dropping more than five big ones on a universal disc player. Truth be told, this is an incredibly well built component, consistent with the McIntosh tradition, with the best Blu-ray playback that I have encountered to date.  Given the solid chassis and the slow turn on/off sequence that protects all those precious circuits, I would expect that the MVP891 would survive the Apocalypse, Armageddon and 12-21-12.  In the competitive world of Blu-ray players, however, the MVP891 comes up shy in the streaming app department, although these apps are usually available on the new "smart" displays. So, if you are considering the Blu-ray journey, there are many less expensive tickets to ride. For example, my Oppo BDP-95 can be had for about one-fifth of the  Mac's price and has more apps. For those with extensive Blu-ray, DVD, and audio disc collections, the McIntosh MVP891 will play your discs better than they ever expected to deserve.
The Good
Simple to set up and operate
Plays virtually all disc formats
Superb DACs and video processors
Flawlessly smooth operation
Top-notch sound and picture
Superior build quality
The Bad
Remote is hard to read and has cluttered controls
Limited internet apps
The Scorecard:

Design/Ergonomics:
[Rating:4.5/5]
Performance:
[Rating:5/5]
Value:
[Rating:3.5/5]
Overall:
[Rating:4.5/5]
The Definitive Word
McIntosh Laboratories traditionally introduces products with mature technology and superb performance, be they amplifiers, preamplifiers, processors, or in, this case, a universal A/V player. When you crack open the solid McCarton, you are already anticipating a great home entertainment experience. And, I am happy to report, the MVP 891 does not disappoint in most respects. This player has state-of-the-art onboard processors, offers balanced and unbalanced two-channel playback, and will spin virtually any silver disc alive. The USB port will allow high resolution playback from your computer provided that you have software up to the task.  The only noticeable shortcomings are the remote unit's small buttons with hard to read labels and a lack of video apps. However, these would be issues primarily for those without universal remotes (the McRemote could be readily cloned) or without smart TVs that are app-enabled. Make no mistake, this player is built like no other and, for members of the large A/V library club, look no farther, the MVP 891 will be your final destination.
–
Specifications :
Audio:
Number of Channels
2 and 7.1
Output Level
4.0Vrms Balanced (2 channel Output)
2.0Vrms Unbalanced (2 channel Output and
7.1 Channels)
Output Impedance
600 ohms Balanced (2 channel Output)
600 ohms Unbalanced (2 channel Output and
5.1 Channels)
Audio Frequency Response (Blu-ray, DVD)
4Hz to 22,000Hz (48kHz Sampling, Linear Audio)
4Hz to 44,000Hz (96kHz Sampling, Linear Audio)
4Hz to 88,000Hz (192kHz Sampling, Linear Audio)
SACD Frequency Response
4Hz to 40,000Hz
CD Frequency Response
4Hz to 20,000Hz
Signal to Noise Ratio
115dB
Dynamic Range
110dB
Harmonic Distortion
0.002%
Channel Separation
Better than 110dB (1,000Hz)
Video Section:
Signal System
NTSC/PAL Region Code A, 1
Component Video Output Level
Y Output Level 1.0Vp-p (75 OHM)
PB/CB Output Level 0.648Vp-p (75 OHM)
PR/CR Output Level 0.648Vp-p (75 OHM)
Composite Video Output Level
1Vp-p (75 OHM)
HDMI Output
Supports 3D, Deep Color, x.v. Color, and CEC
Digital Output
Optical: -15dbm to -21dbm
Coaxial: 0.5V p-p/75 ohm
Digital Signal Format
Sampling Frequencies: 44.1kHz, 48.0kHz, 96.0kHz
and 192.0kHz
Transport
Laser Beam Wavelength: 630nm/810nm
Laser Power: CLASS I
Power Requirements
Field AC Voltage conversion of the MVP891 is not possible. The MVP891 is factory configured for one of the following AC Voltages:
100 Volts, 50/60Hz at 50 watts
110 Volts, 50/60Hz at 50 watts
120 Volts, 50/60Hz at 50 watts
220 Volts, 50/60Hz at 50 watts
230 Volts, 50/60Hz at 50 watts
240 Volts, 50/60Hz at 50 watts
Standby: less than 0.5 watt
Overall Dimensions
Width is 17-1/2 inches (44.5cm)
Height is 6 inches (15.2cm)
Depth is 16 inches (40.6cm) including connections
Note: When the Disc Tray is opened, the panel clearance required in front of mounting panel is 6-3/4 inches (17.2cm).
Weight
24 pounds (10.9Kg) net, 40.4 pounds (18.3Kg) in ship­ping
More Information:
McIntosh MVP891 A/V Disc Player (SRP $5500)
–