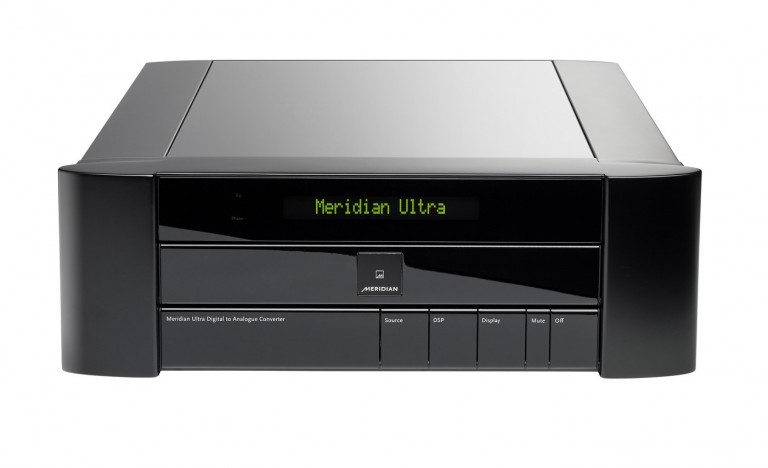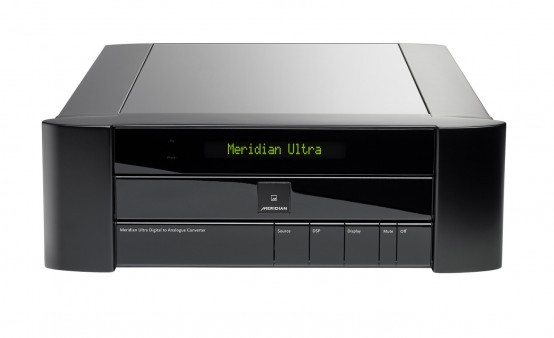 June 3, 2016. Meridian Audio debuts its Meridian Ultra Digital to Analogue Converter at the 2016 T.H.E. Newport Show.
Chief Technical Officer at Meridian, Richard Hollinshead comments, "The Meridian Ultra Digital to Analogue Converter is the culmination of nearly two decades of research and engineering. With considerable connectivity options, user features, and format support, the Meridian Ultra DAC incorporates an extensive list of performance-enhancing technologies, including Dual Mono DAC cards, DSP filter options, upsampling, and apodizing. This dedicated DAC utilizes Meridian's renowned audio expertise to set a new standard in the analogue realm."
Connectivity options include USB 2.0, S/PDIF, TosLink, 75 ohm BNC, and AES3 on XLR, as well as Meridian's Speakerlink and Sooloos music-management platform. The Meridian Ultra's Dual Mono 384kHz/24-bit DAC can reproduce all currently available formats including DXD, DSD64 and DSD128 (DoP), and MQA. The Utra DAC is also the first Meridian product to provide the option of three upsampling filters when reproducing sources such as CD or DAT with a native sample rate of 44kHz or 48kHz.
The Ultra DAC is the first product in the world to include MQA Limited's Hierarchical Converter Technology, which employs multiple converters to increase temporal resolution while reducing noise and quantization errors. MQA or Master Quality Authenticated is Meridian's proprietary technology that enables listeners to enjoy recordings as they were originally heard in the recording studio.
The Meridian Ultra DAC is built entirely in the UK and will retail for $23,000. More information on this product can be found at www.meridian-audio.com