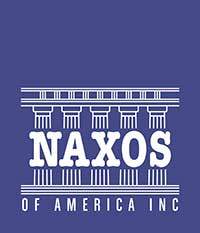 Klaus Heymann's innovative record label Naxos, now the world's leading classical music group,  is joining up with the Alzheimer's Association® to render its support to this worthy organization by releasing a series of ten classical music recordings under the heading of "Purple Classics." Each set will contain about two hours of classical music culled from the company's extensive catalog.
Each CD purchase or album download through June 23, 2017 will receive a 50-cent donation, while every album sold on iTunes or streamed on Apple Music will receive $5.60 to the Association. The minimum Naxos contribution will be $25,000. "The Alzheimer's Association appreciates the support of Naxos through the sale of Purple Classics, with an estimated 5 million people living with the disease and more than 15 million caregivers, support for care, support and research programs are more critical than ever," said Donna McCullough, chief development officer, Alzheimer's Association.

Purple Classics includes the following titles:
Given the breadth and depth of the Naxos Classical catalog, this campaign not only will reward countless listeners, but also will support the essential research and treatment for a devastating disease that is the sixth leading cause of death in the United States. TheaterByte would like to salute Naxos for its generosity in what will be a win-win situation for classical music lovers and, hopefully, for the victims of a devastating disease.
All of the titles listed are currently available for preorder on Amazon.com.