– –

The Film
[Rating:3.5/5]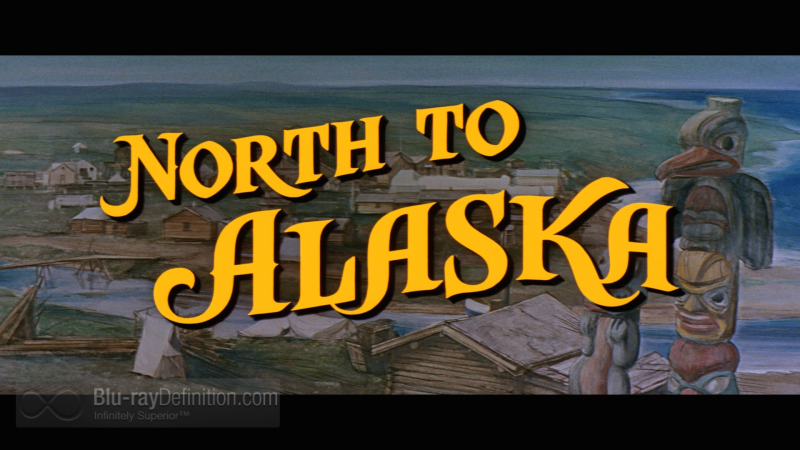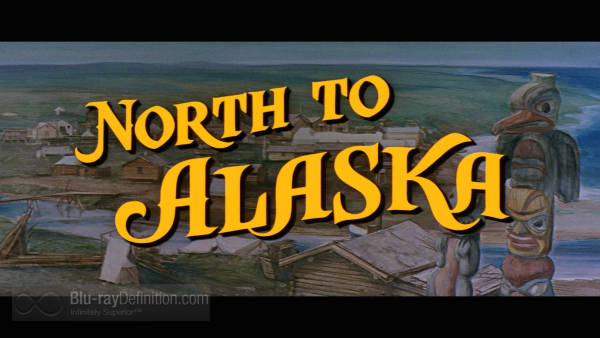 By the time superstar John Wayne made North To Alaska, he had been in films for 30 years. The Wayne persona had been crafted and perfected over this time and he was as adept at serious films as at comedy Westerns like this one.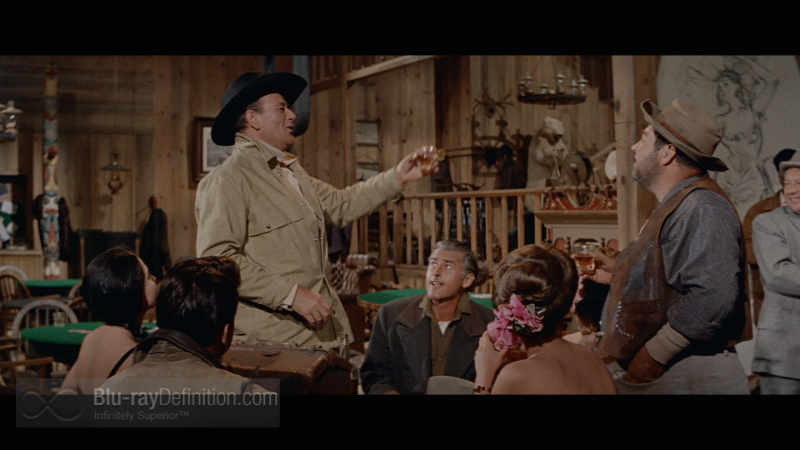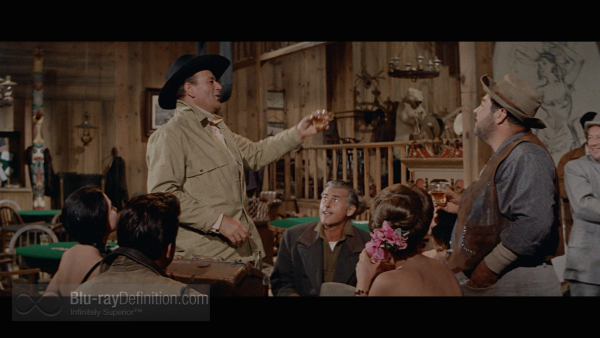 Big Sam McCord (Wayne), a confirmed bachelor and misogynist, and partner George Pratt (Stewart Granger) have struck it rich in Alaska. Big Sam is going to Seattle to bring back Pratt's fiancee, Jenny, whom George has not see in three years. However, while the pair has been searching for gold, Jenny has gotten married. Sam discovers Angel (Capucine),  a lady of "easy virtue," at a night club and decides to substitute her for George's former girl friend. Of course, there is a subplot as Sam wins a logging contest and introduces Angel to proper gentlefolk.  Angel and Sam develop a relationship but it becomes tough going because she is intended to become Pratt's bride. Crooked con man Frankie Canon (Ernie Kovacs) keeps popping up along the way and we find out that there is a back story between Angel and Frankie.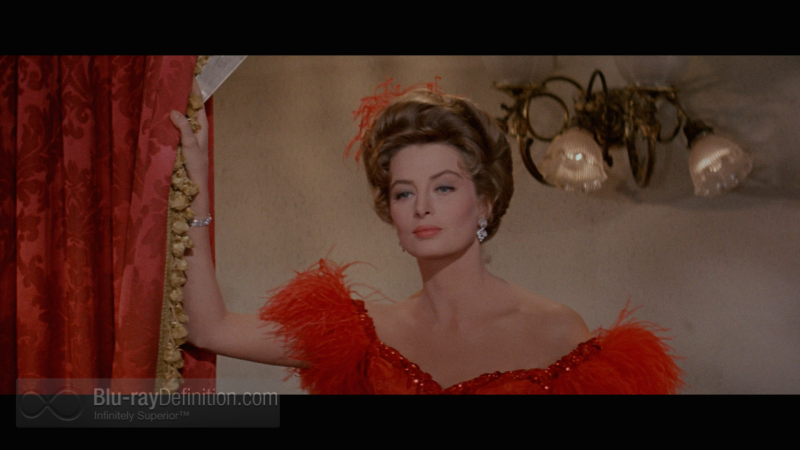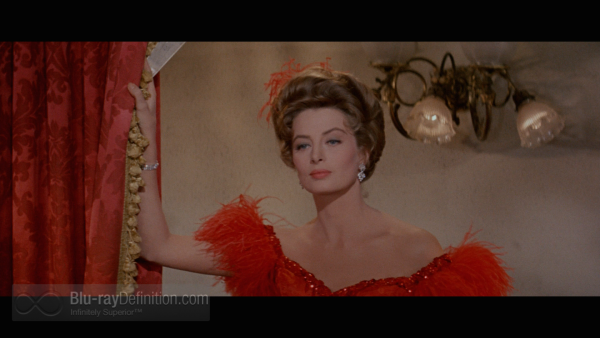 As Sam brings Angel back to her intended, we get the intrusions of Clancy (the dog) and Sam's younger brother, Billy (Fabian). Billy becomes infatuated with Angel but that matter is quickly put to rest. Big Sam returns in the nick of time to save his mining partners from poachers.  Sam intends to tell George about what has happened and it appears that Angel will return to her origins. But sparks start to fly and you will like how this one concludes.
Video Quality
[Rating:4/5]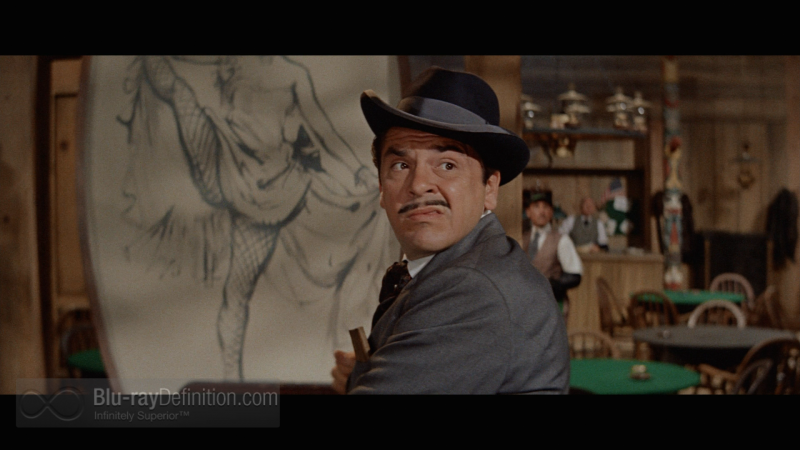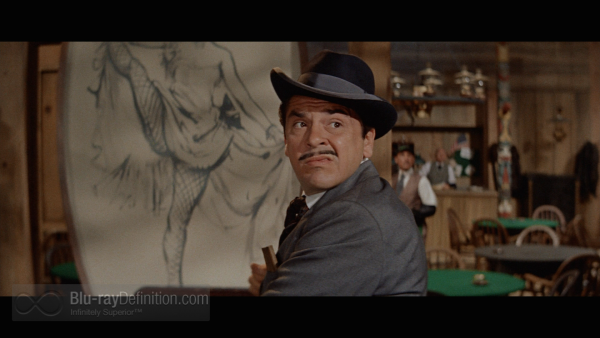 This is a completely beautifully CinemaScope Technicolor film. The restoration is just short of amazing with terrific detail and lack of grain.
Audio Quality
[Rating:3.5/5]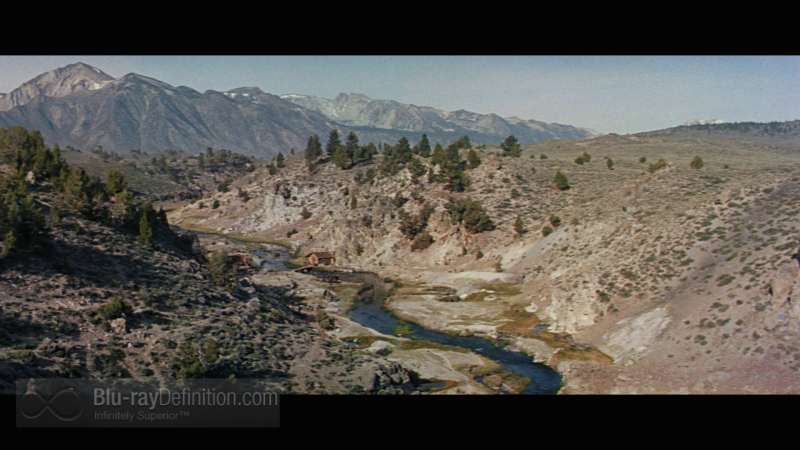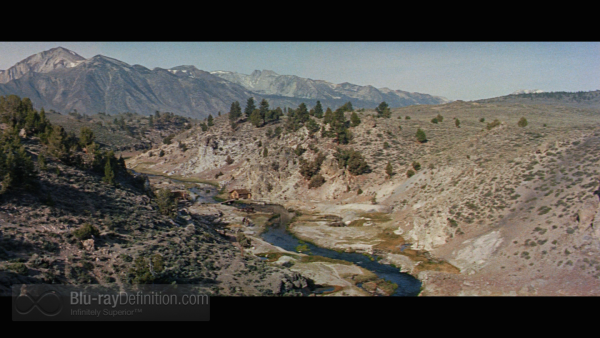 The DTS-HD Master Audio 4.0 soundtrack is excellent with good dialogue and atmosphere. Lionel Newman's score is absolutely perfect support of the action.
Supplemental Materials
[Rating:1.5/5]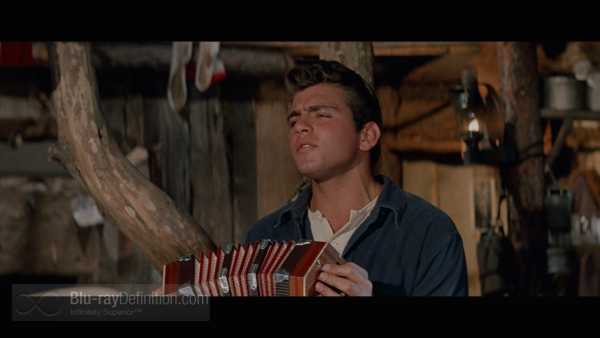 We get a very modest supply of extras:
MovieTone News: North To Alaska Premiere Besieged By  Broadway Throngs 0:50 (English Dolby Digital Stereo 48kHz/16-bit) A brief clip showing the crowds attending the film's opening
Original Theatrical Trailer 3:00 (English Dolby Digital Stereo 48kHz/16-bit)
The Definitive Word
Overall:
[Rating:3.5/5]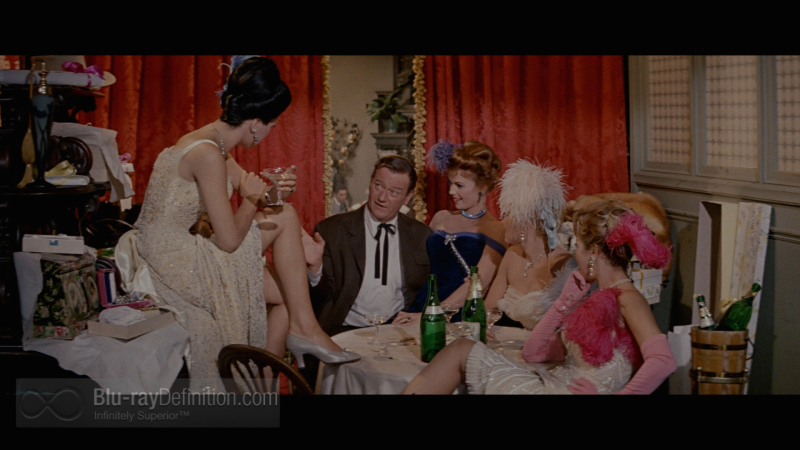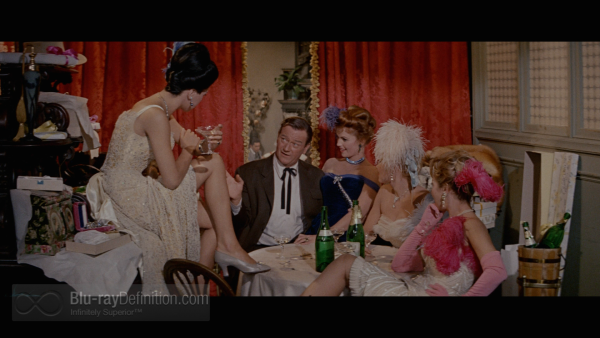 As Wayne's career moved into its autumnal phase, he became a consummate comic actor and that is the character that we get in North To Alaska. Watching Wayne and Capucine connect will delight of all audiences. With an incredibly beautiful natural backdrop, and the earworm song "North To Alaska" by Johnny Horton, we get a picture that is simply enjoyable from the beginning titles to the end credits.
Additional Screen Captures
[amazon-product]B00FLML7TA[/amazon-product]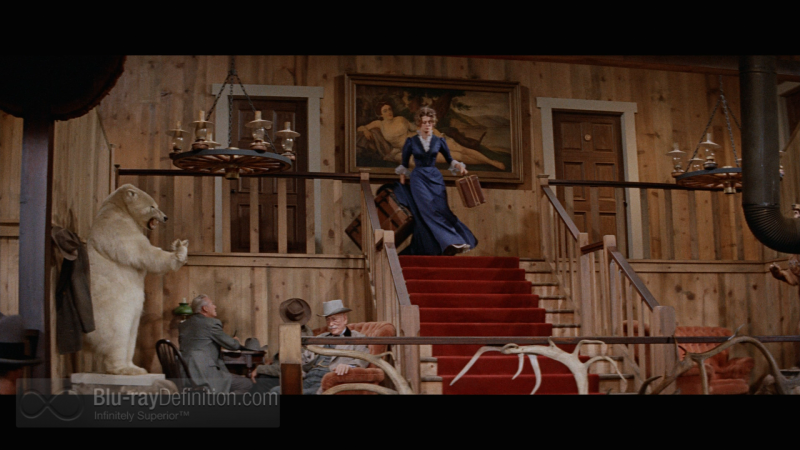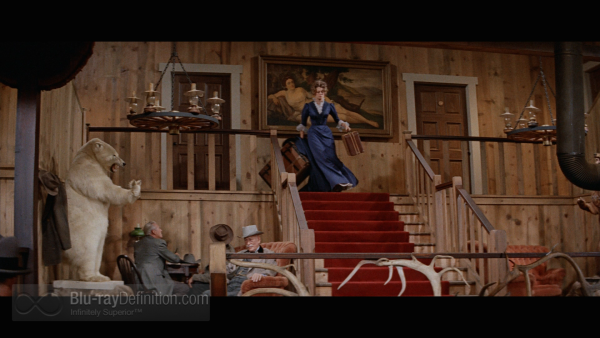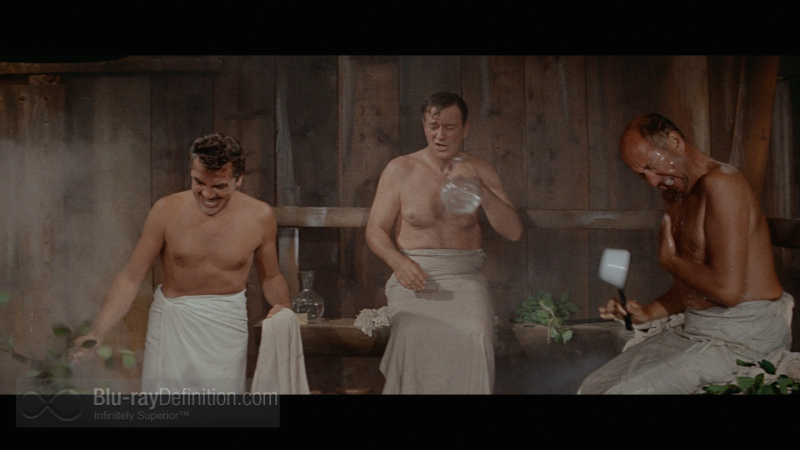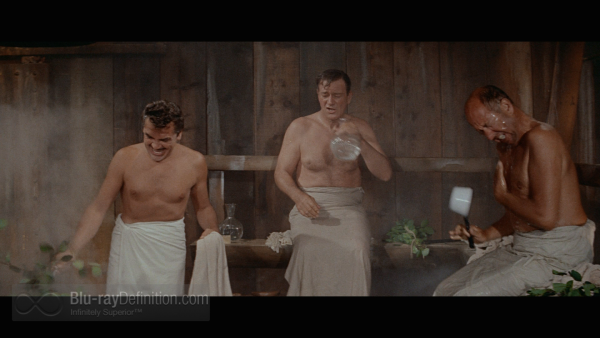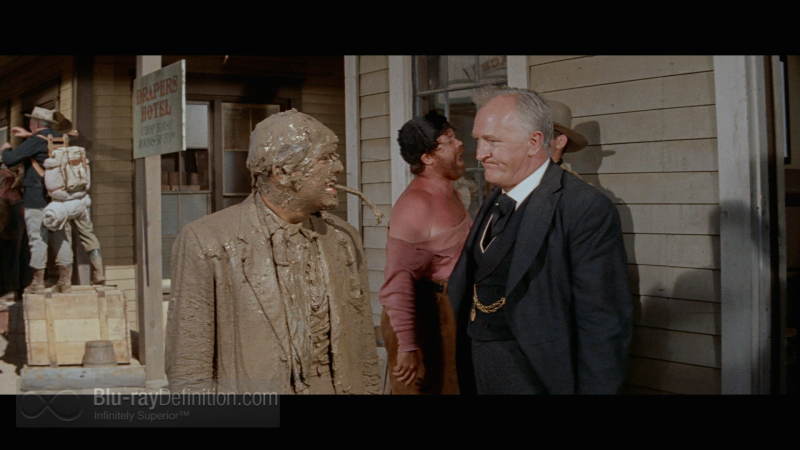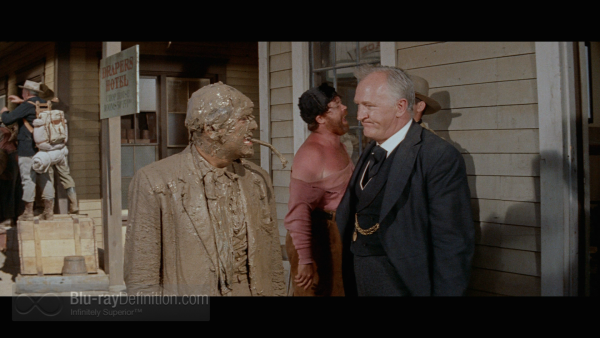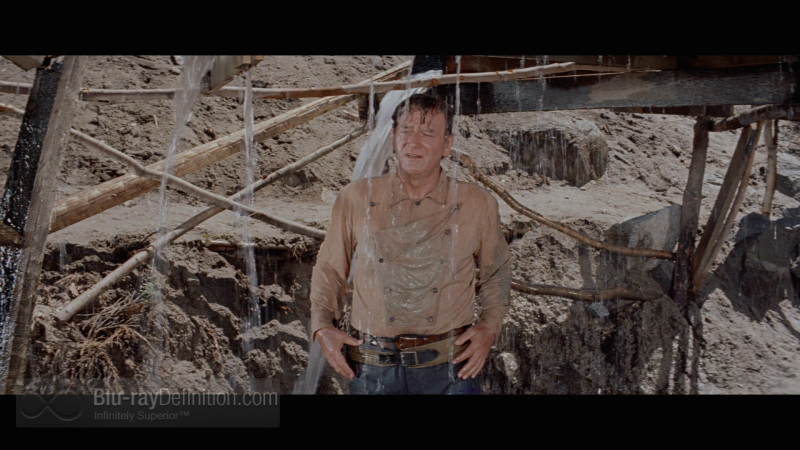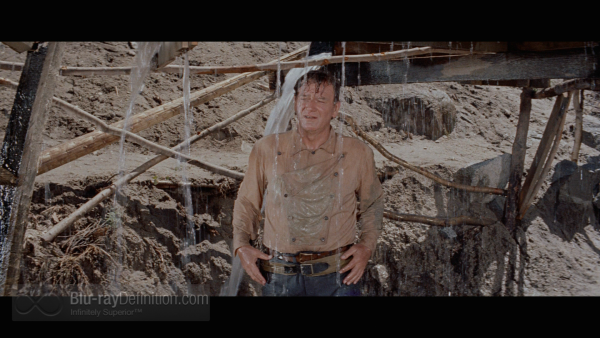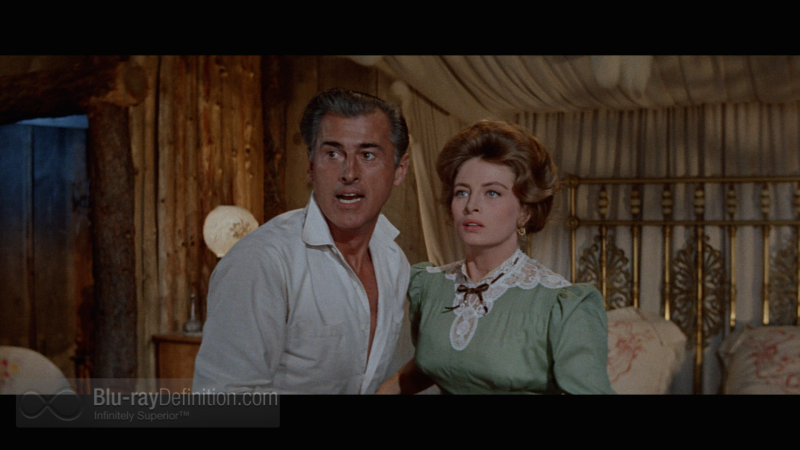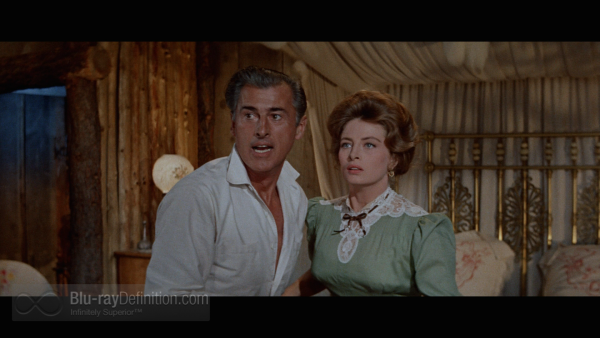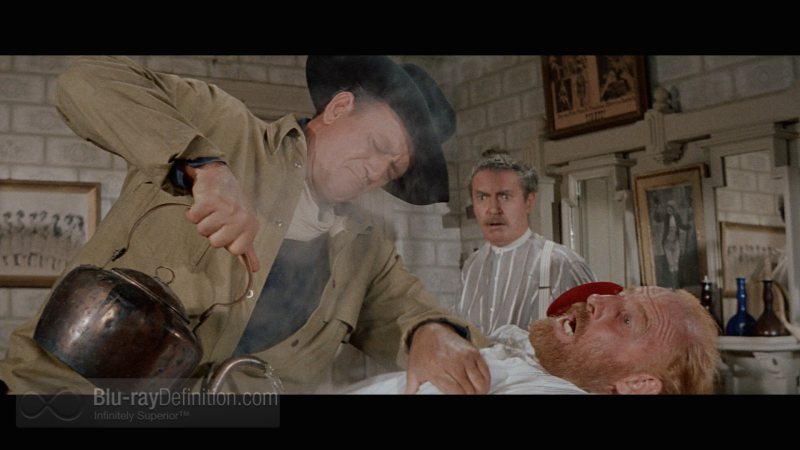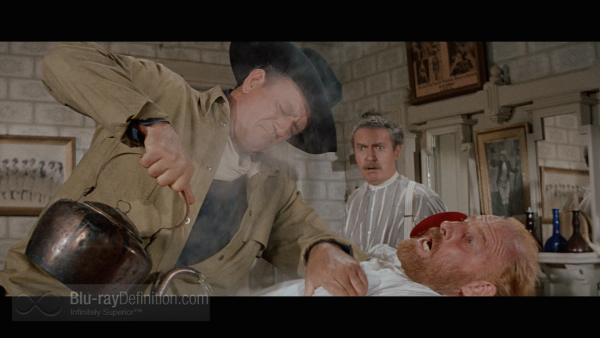 [amazon-product]B00FLML7TA[/amazon-product]