– –

The Film
[Rating:4/5]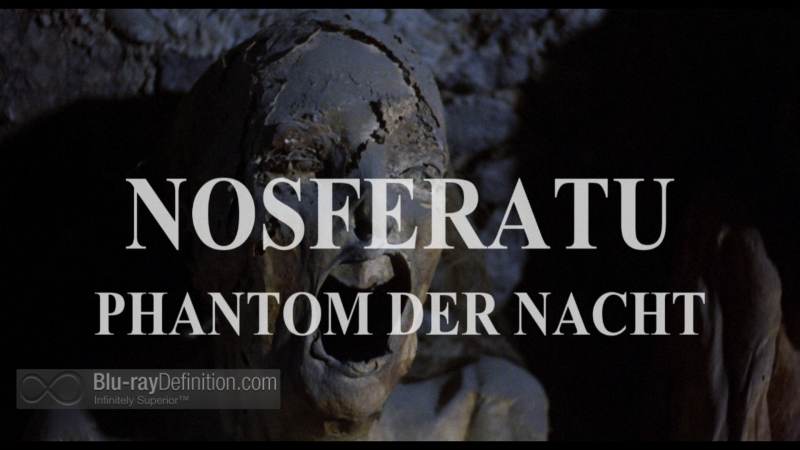 Another of the memorable collaborations between German director Werner Herzog and leading man Klas Kinski, 1979's Nosferatu, Phantom der Nacht (Nosferatu, The Vampyre) is is lush piece of Gothic horror, Herzog's own entry into the rich canon of vampire fiction. Simultaneously a tribute to the F.W. Murnau silent classic from 1922, an acknowledgment of Bram Stoker's original Dracula (from which Murnau's story was taken), and an original work in its own right, Nosferatu, Phantom der Nacht is a visually haunting film centered on a towering performance by Kinski as Dracula.
Holding true to Murnau's story, but restoring the original character names from Bram Stoker's novel,, Herzog's Nosferatu follows Jonathan Harker (Bruno Ganz; Downfall) who lives with his beautiful young wife Lucy (Isabelle Adjani) in Wismark where he works as an estate agent. Harker is sent to Transylvania to close a deal with Count Dracula (Kinski), a journey deep into the Carpathian Mountains that he undertakes despite the numerous dark forebodings he receives ahead of time. Upon arriving at the Count's eerie castle, Harker is seated to dinner and cuts his finger, setting in motion a a dangerous series of events, bringing out the beastly instincts in the bat-like, blood-sucking Dracula. Finding himself suddenly taken ill, Harker realizes that Dracula is headed to Wismark by ship, and has his sights set on his wife, Lucy. A sickly seduction on the part of the vampire begins, and Harker, in his delirium, must find a way back.
Shrouded in shadows, driven by Krautrock band Popul Vuh's ominous score, and the imposing performance from Kinski in the pale-skinned, be-clawed costume of Dracula, Nosferatu, Phantom der Nacht hints at all the classic Gothic horror that had come before it, while also looking ahead, in the way that only Herzog could. From the modernist, artistic vision, that opens the film to the swelling shadows and silhouettes of bats, this is the visual stuff of the subconscious and nightmares. The film no doubt had an influence on Coppola's own take on the Stoker novel, Dracula.
Video Quality
[Rating:3.5/5]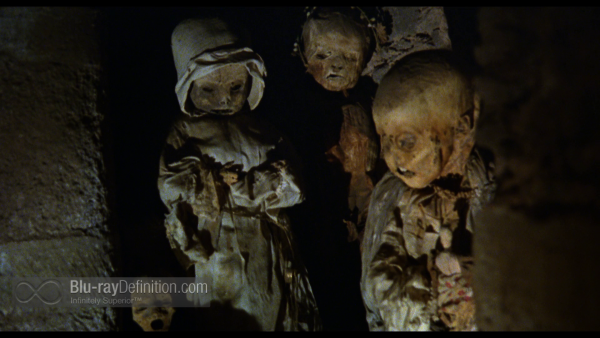 The English and German versions of Nosferatu the Vampyre were scanned at 2K using a combination of original negative and best available print materials, by Alpha-Omega Digital GmbH in Germany. Digital remastering was undertaken by the BFI, at Deluxe Soho, and approved by Werner Herzog Film GmbH. The film is provided in its original 1.85:1 aspect ratio in an AVC/MPEG-4 encodement. Being a film shot so much in the dark, this one suffers much from low light photography noise and the variances of quality in original negative and film prints is also a bit off-putting and very noticeable at times.
Audio Quality
[Rating:4/5]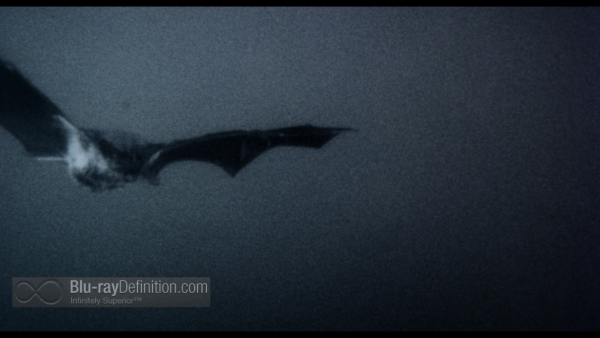 The original German monaural and English monaural tracks are offered in LPCM 1.0 (48kHz/24-bit) as well as an alternate German 5.1 mix in DTS-HD Master Audio (48kHz/24-bit). The German monaural soundtrack is the better of the two German soundtracks with clearer and fuller dialogue and score. The 5.1, surprisingly, sounds very dull and has an extremely narrow stereo soundfield, with barely noticeable ambience and panning.
Supplemental Materials
[Rating:3.5/5]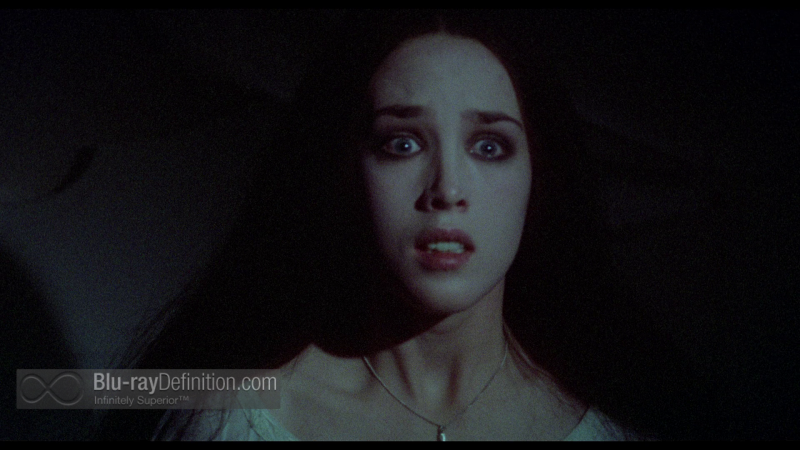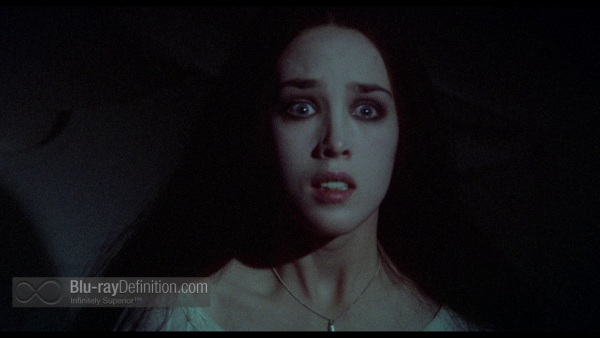 On-Set Documentary (1.66:1; 1080p/24; 00:13:08)
Audio commentary with Werner Herzog and Norman Hill
Stills Gallery (1080p/24; 00:03:33)
Theatrical Trailer (1.85:1; 1080p/24; 00:02:03)
Illustrated booklet with a new essay on the film by Laurie Johnson, 1979 review of the film from Sight & Sound by Tom Milne, full film credits, and on-set photographs.
The Definitive Word
Overall:
[Rating:3.5/5]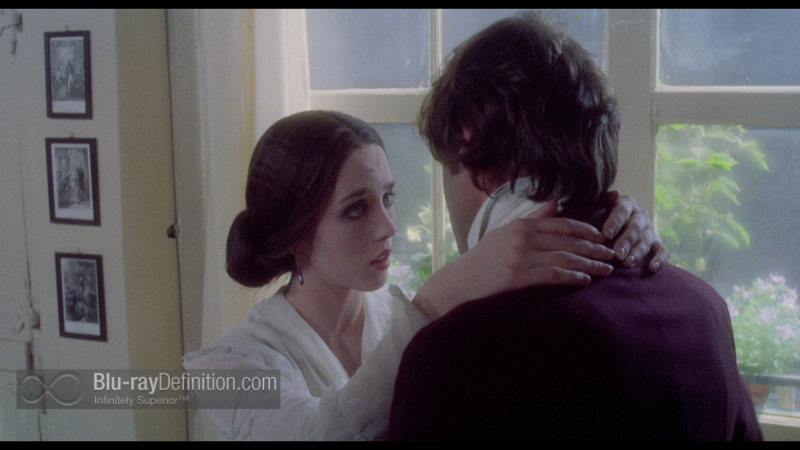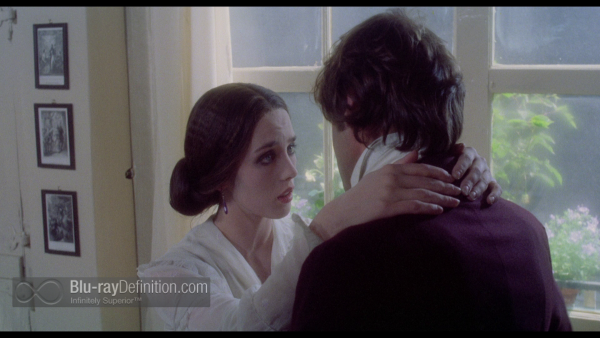 Scary, gorgeous, artfully filmed Gothic horror with a piercing performance from Klaus Kinski, Nosferatu, Phantom der Nacht is one of the towering entries in the vampire genre, making the modern films that tackle the creatures of the night seem frivolous.
Additional Screen Captures
[amazon-product region="uk" tracking_id="bluraydefinit-21″]B00I5PO8GY[/amazon-product]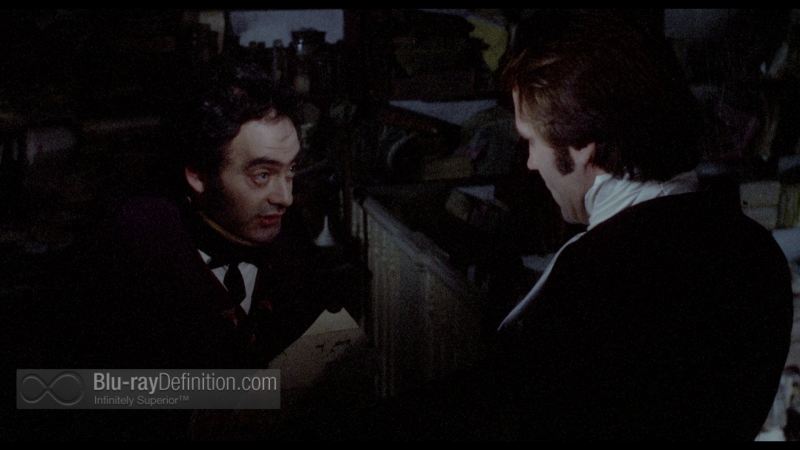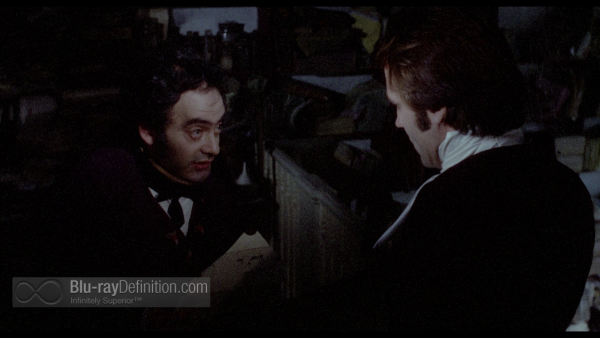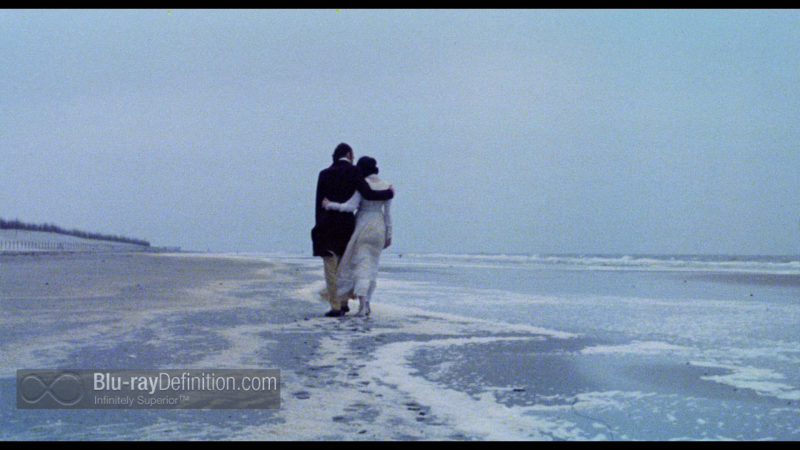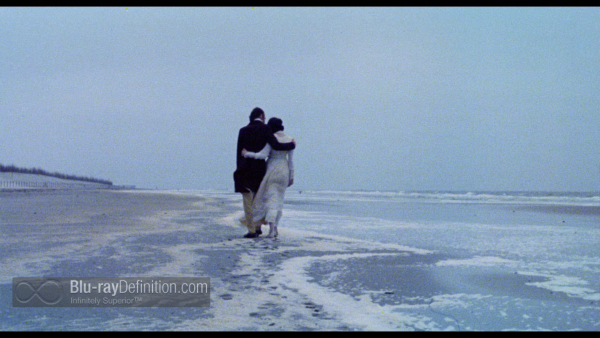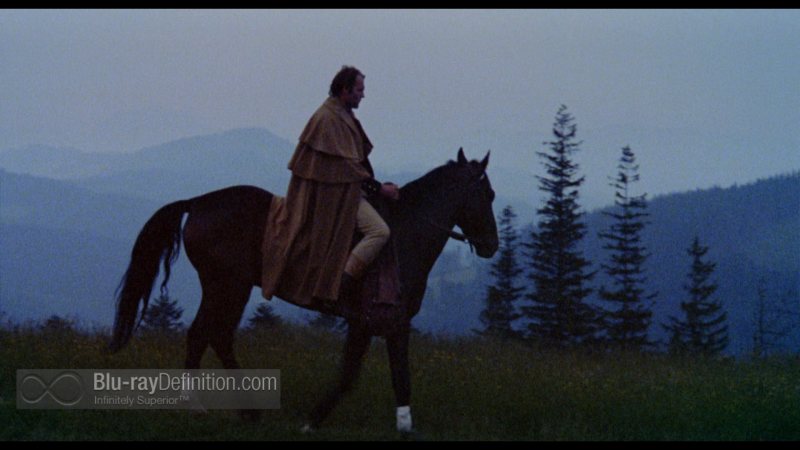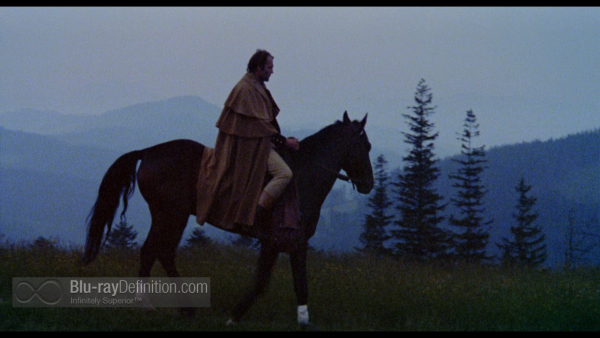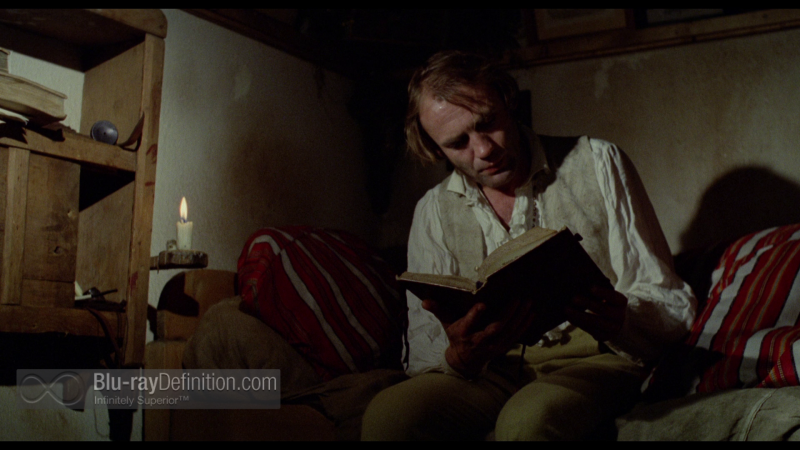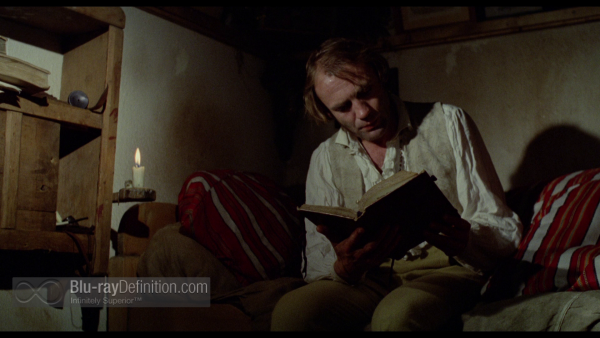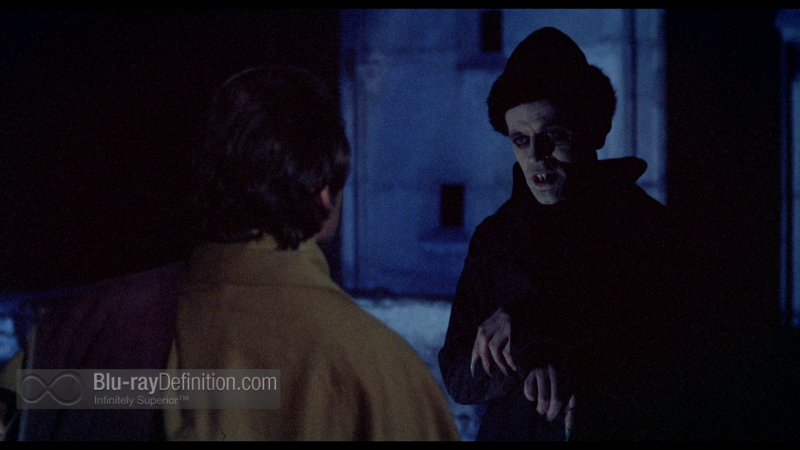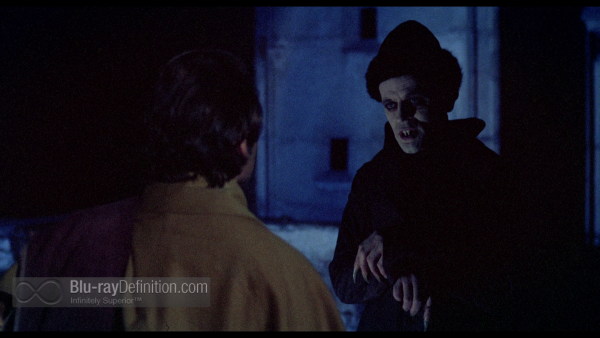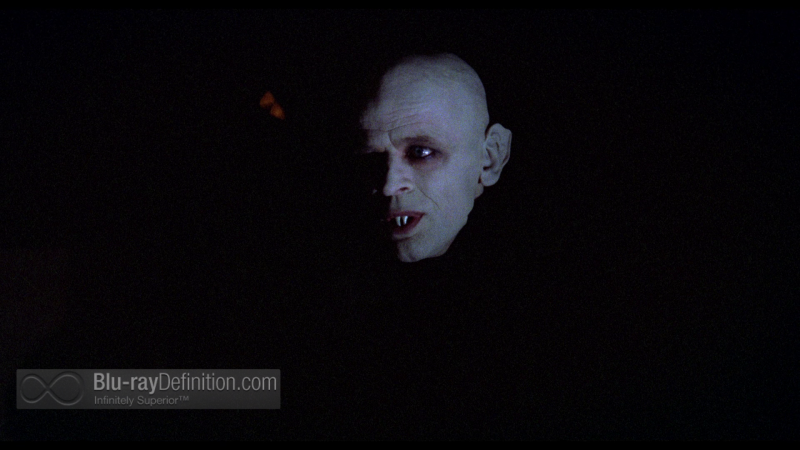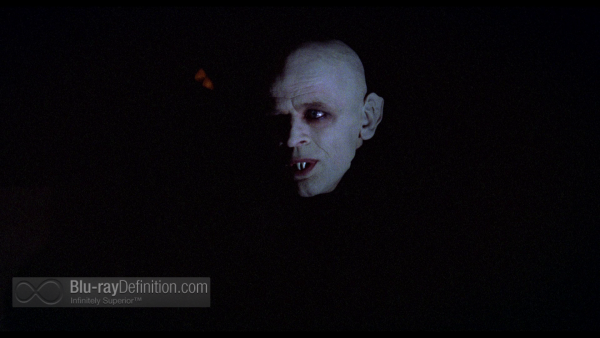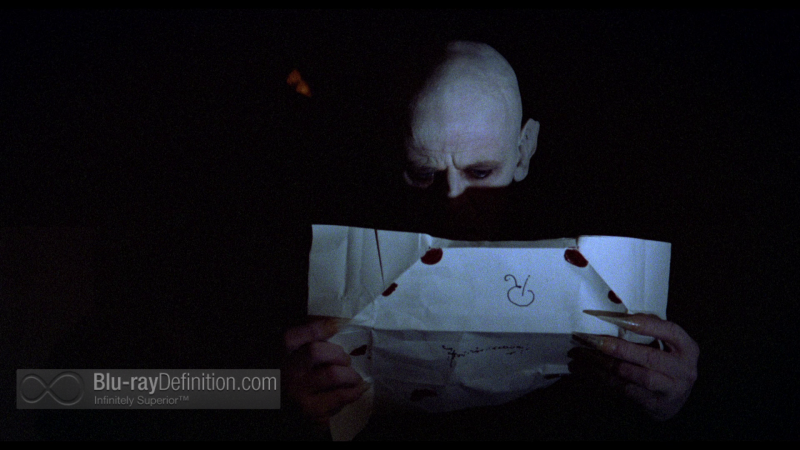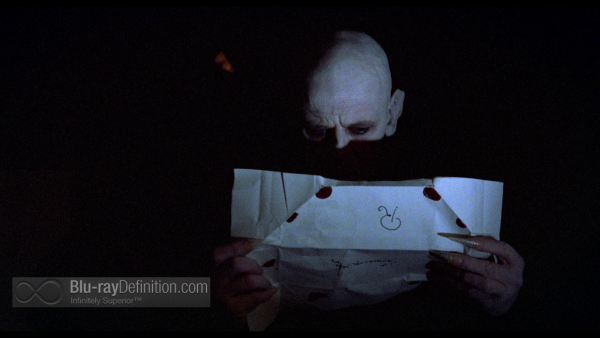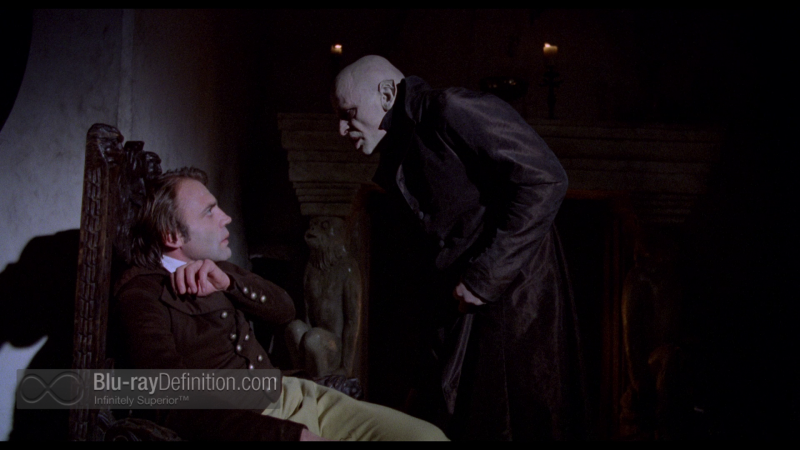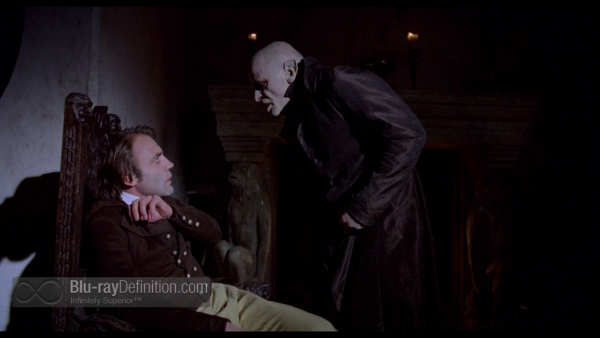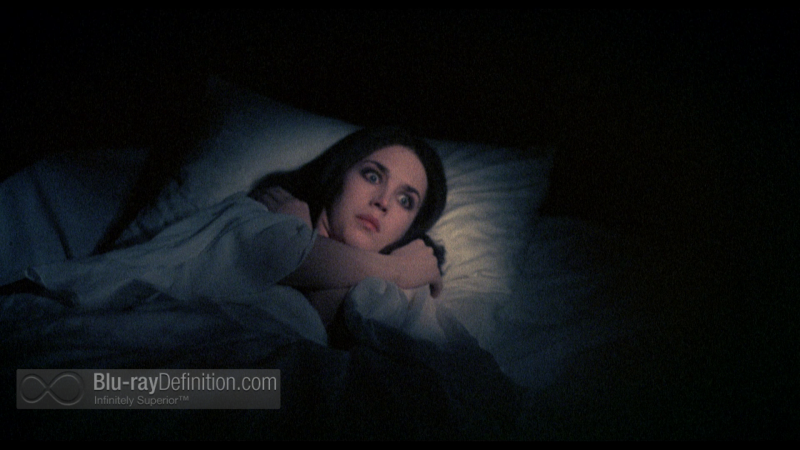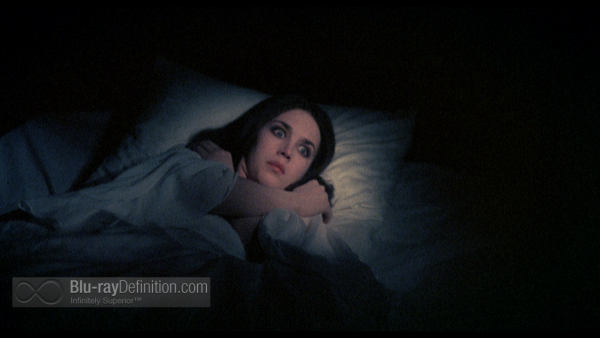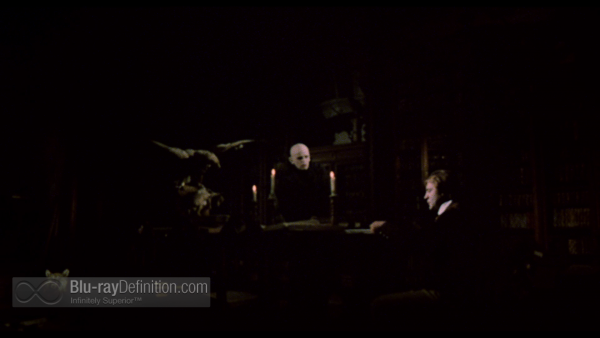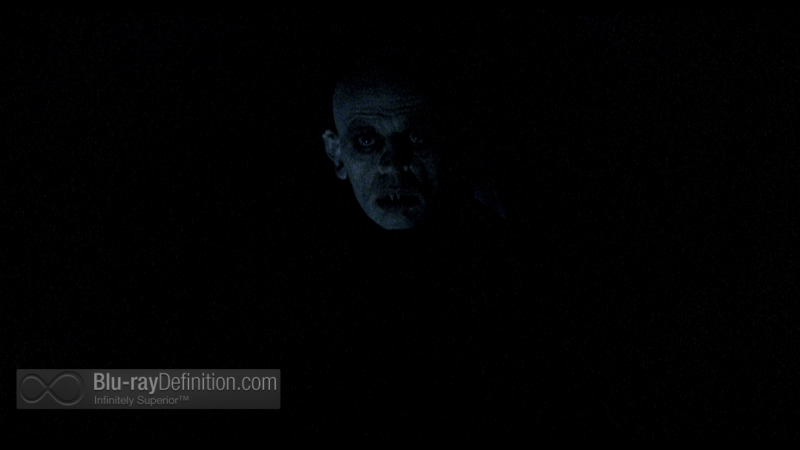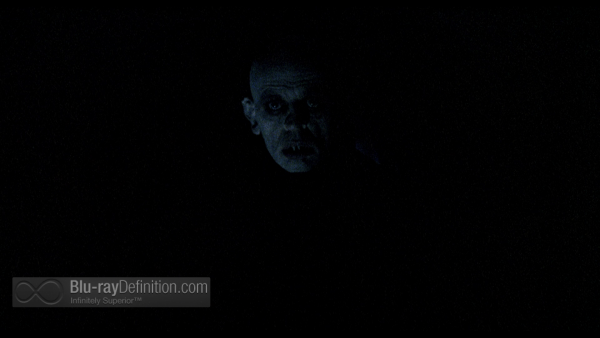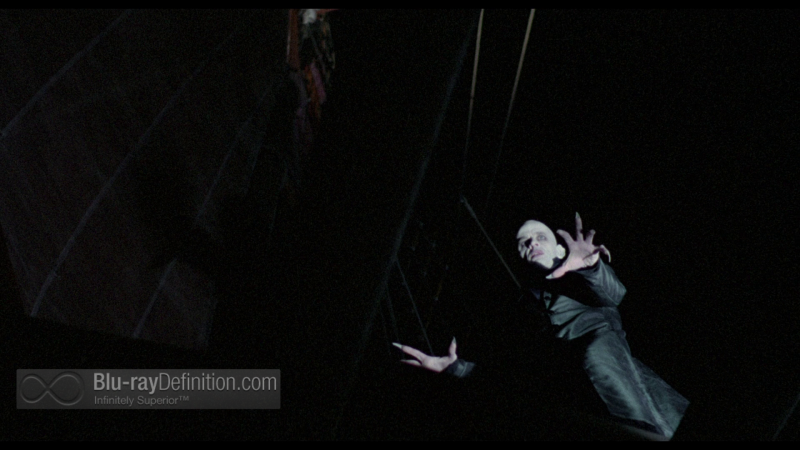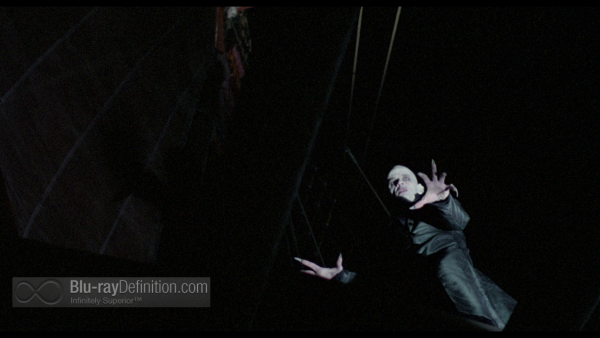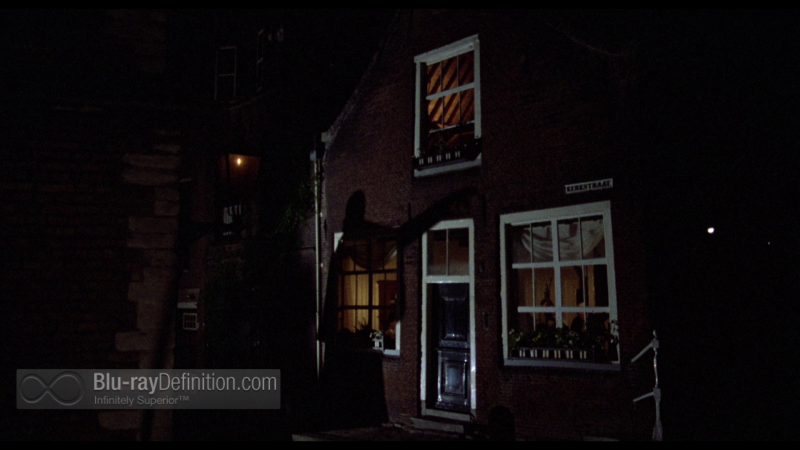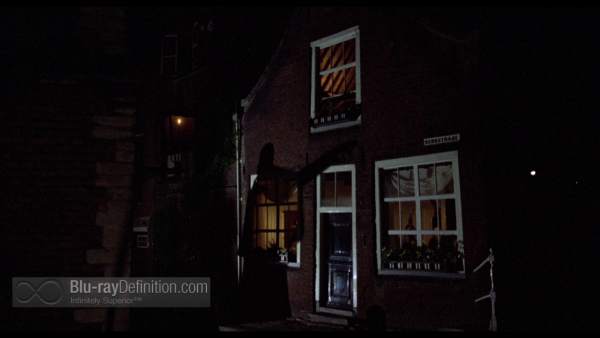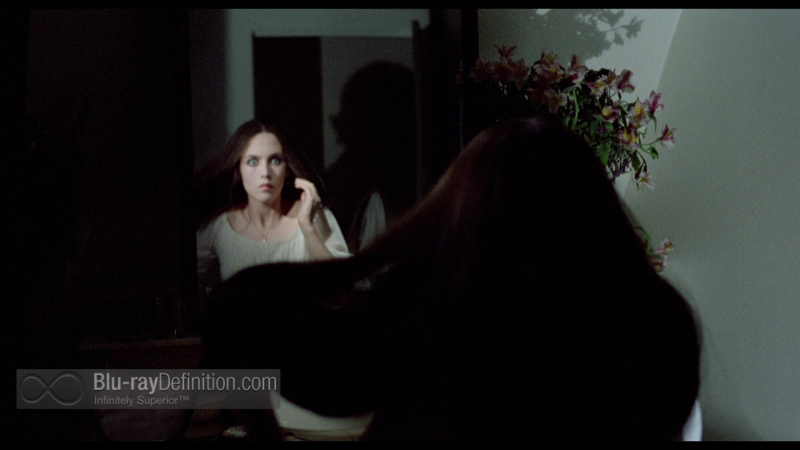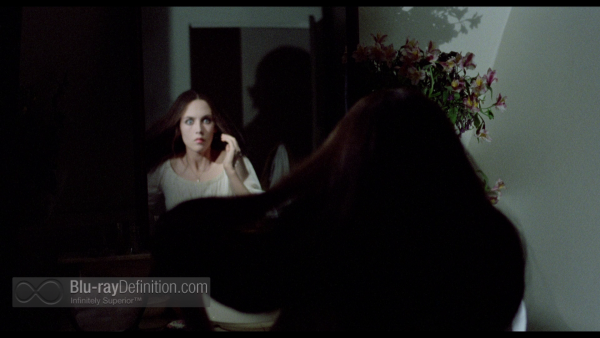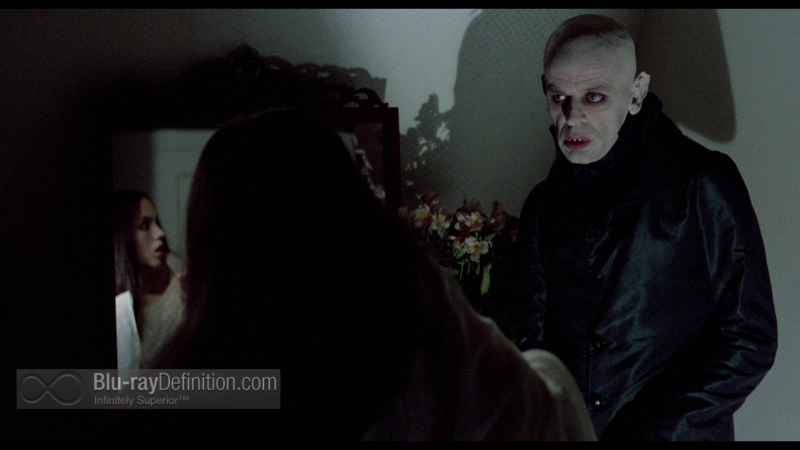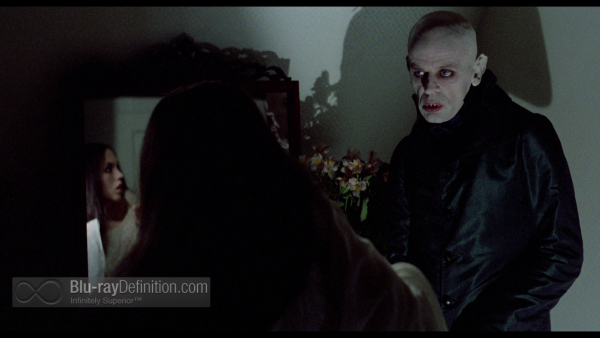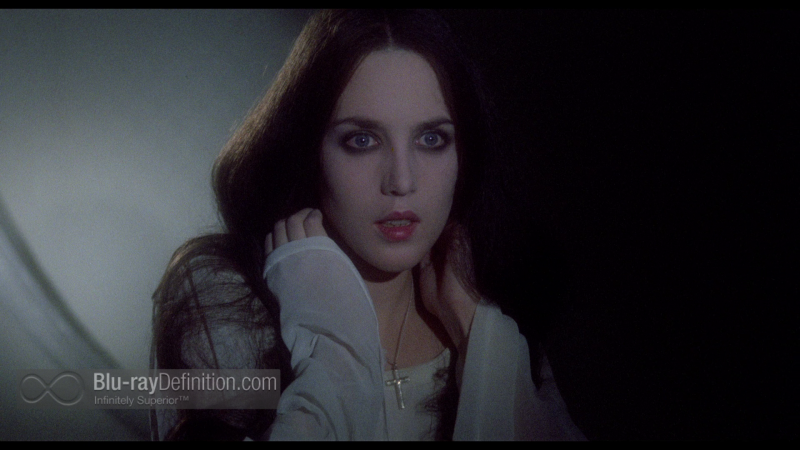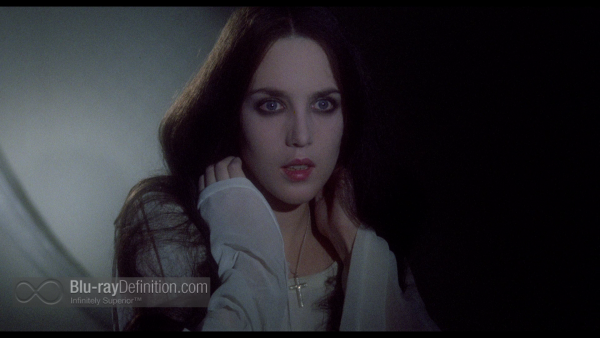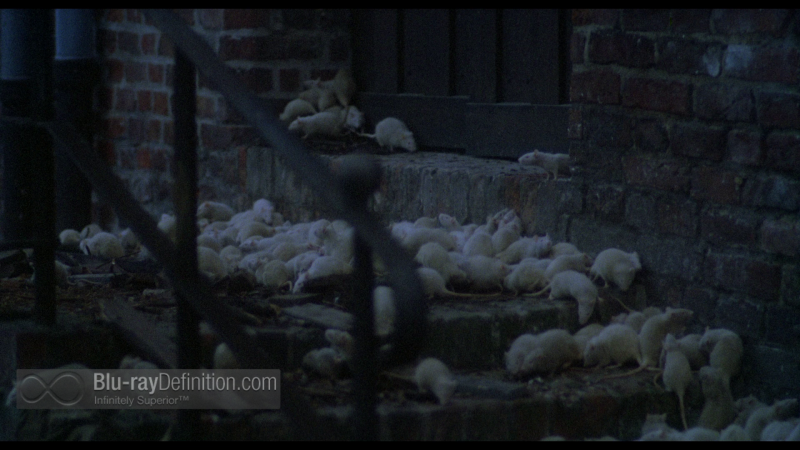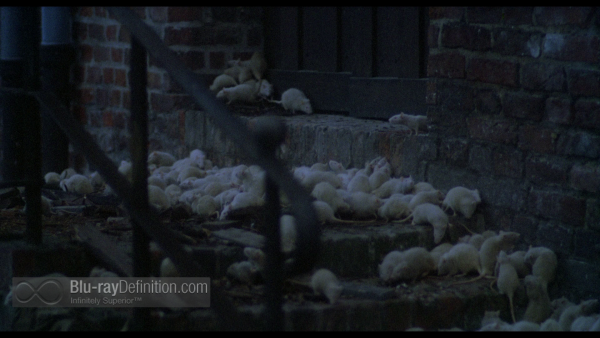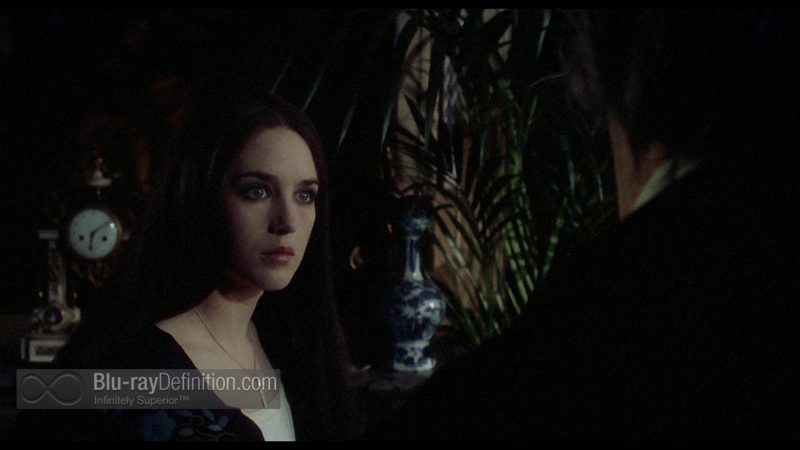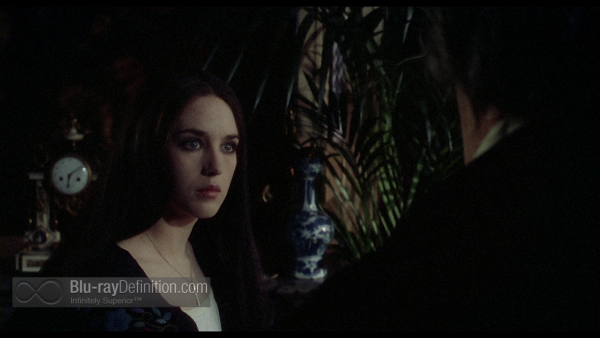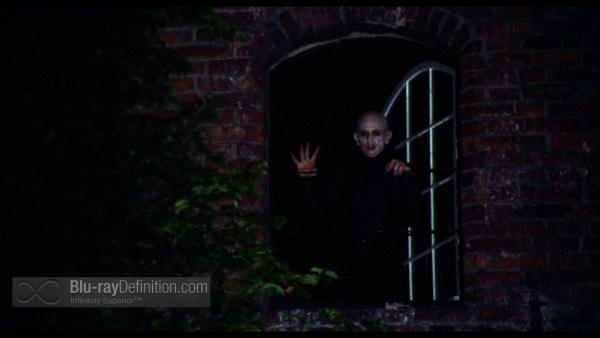 [amazon-product region="uk" tracking_id="bluraydefinit-21″]B00I5PO8GY[/amazon-product]