– –

The Series
[Rating:3.5/5]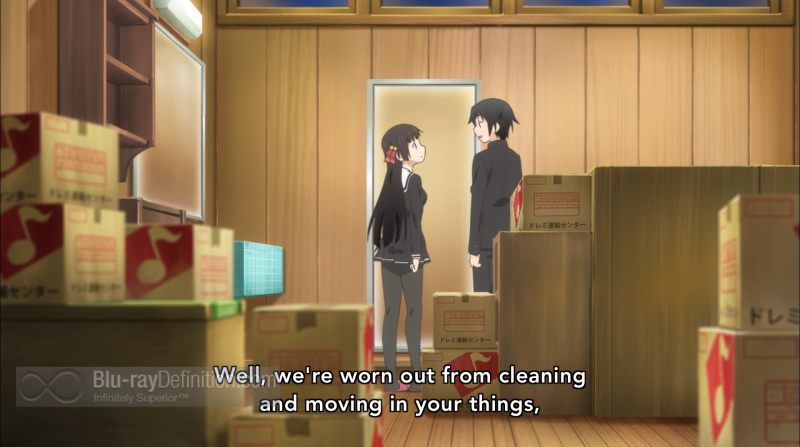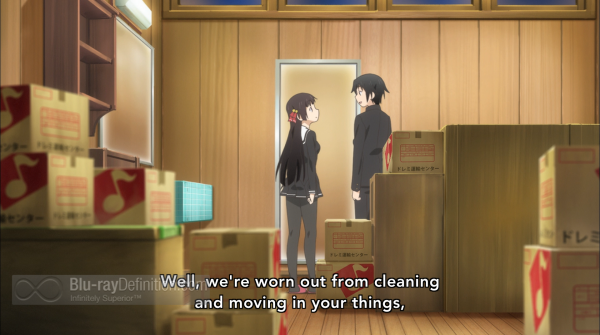 OniAi is an anime series based on the light novel series As Long as There's Love, It Doesn't Matter If He is My Brother, Right (お兄ちゃんだけど愛さえあれば関係ないよねっ) by Suzuki Daisuke. It mixes elements of ecchi, fan service, harem, and brother-sister moe, for what is an enjoyably comedic and ironic twist on this common genre.
Brother and sister Himenokōji Akito and Akiko have been living apart for six years, and it has been hell on poor Akiko who loves her brother tremendously. Now, finally, the siblings are reunited, when Akito transfers to Saint Liliana Academy, the same school his sister has attended all these years, and the two move into student dorms together. Akiko is beside herself, now's her chance to, err, woo her brother – romantically with any number of schemes she can think of. What she doesn't count on are her fellow Student Council members – all girls – moving into the dorm with them, and all of them becoming romantic rivals for Akiko. The Student Council president, Arashi Nikaidō, is a boisterous, flirtatious third-year student who makes sexual advances towards both girls and boys. Ginbei is Akito's childhood friend. A tomboy with a boyish name, she secretly harbors affections for Akito as well. Second year student Nasuhara Anasutashia is the heir to the multinational conglomerate, Nasuhara industry. Her cold demeanor and improper statements (like always asking Akito to call her "Ana", which means "hole" in Japanese) hide the fact that she has also developed a crush on Akito. Takanomiya Arisa is the younger girl from the family that Akito was previously staying with. She moves into the dorm with everyone and becomes the dorm manager and besides her young age (she's just twelve-years-old) and diminutive size, is a hard worker. She claims to be Akito's fiancee and other younger sister. Naturally Akiko doesn't take to her at all, but eventually she comes to respect her as an equal rival and they become friends. Finally there's Jinno Kaoruko, Akito's editor from the publication he writes for. She's worried that Akito is a "siscon" and s determined to intervene. She also has her own sexual desires for him.
While the series does offer up some fan service in the form of buxom bosoms flying free from their tops and a few panty shots, there's less of that one might expect in a series such as this. Much of the time is spent taking tongue-in-cheek pokes at the genre on the whole. Of course, some might find the entire idea of incestuous brother/sister relations a step too far to handle, so the light use of other fan service staples may not be such a bad thing. The way OniAi handles that central theme is so farcical (Akiko is more maniacally fixated and Akito disinterested) it makes enjoying OniAi much less of a guilty pleasure.
The animation falls in line with what we're used to in this genre – it colorful and kawaii, with more than enough variation in the characters, though they can tend to look a little blocky at times.
Video Quality
[Rating:4/5]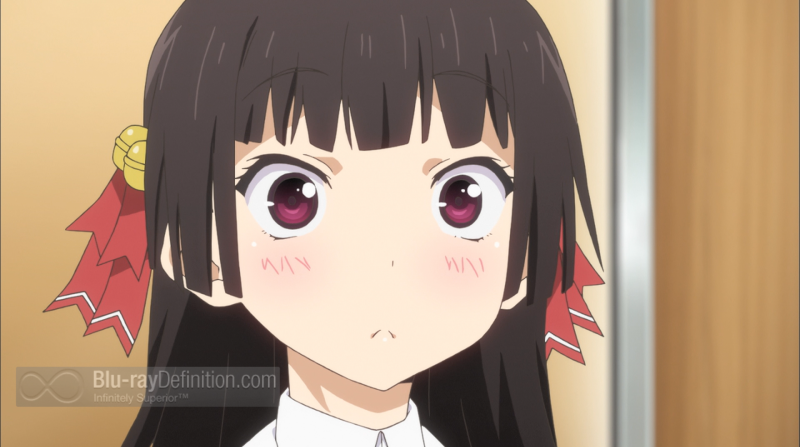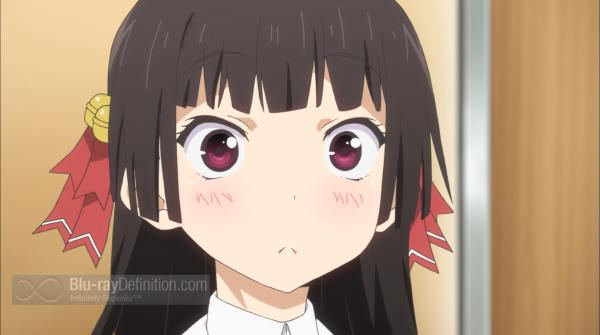 While the colors look nicely saturated in the digital animation here in the AVC/MPEG-4 1080p encodement of OniAi on Blu-ray, there's a softness and some noise that is mostly noticeable when the animation is more darkly shaded. While this isn't a major issue, it's still enough to keep the score down a couple notches. Still, one won't watch this and feel cheated in anyway.
Audio Quality
[Rating:3.5/5]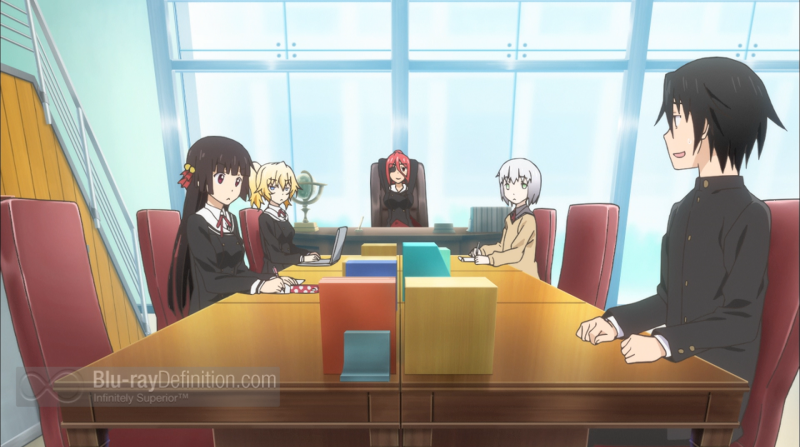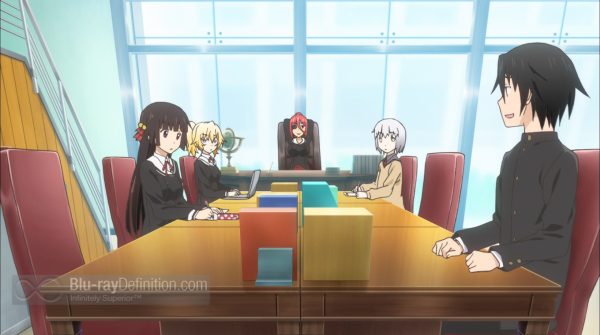 This is the first FUNimation release that comes to Blu-ray with no English dub whatsoever, so dub fans are SOL. The Japanese Dolby TrueHD 2.0 (48kHz/24-bit) soundtrack with English subtitles that is provided is a fine effort, however, and the Japanese voice actors are good. The sound mix is nothing out of the ordinary, really, and the series is dominated by dialogue with only minor sound effects and a bit of a quirky musical score.
Supplemental Materials
[Rating:3/5]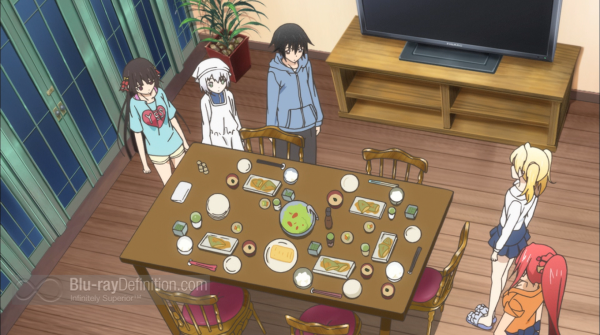 We get six OVA "Anime Features" in addition to the usual textless opening and closings plus the U.S. Trailer. The OVA's really heat things up even further than the series proper.
The supplements:
New Anime Features (1.78:1; 1080p/24; 00:19:34):

Rice
Chestnut Shelling
Reading Aloud
Ocean Roar
Socks
Freshly Undressed

Textless Opening Song "Self Producer"
Textless Opening Song "Self Producer" Ver. 2
Textless Closing Song "Life-ru is Love-ru"
U.S. Trailer (1.78:1; 1080p/24; 00:00:53)
FUNimation Trailers
The Definitive Word
Overall:
[Rating:3.5/5]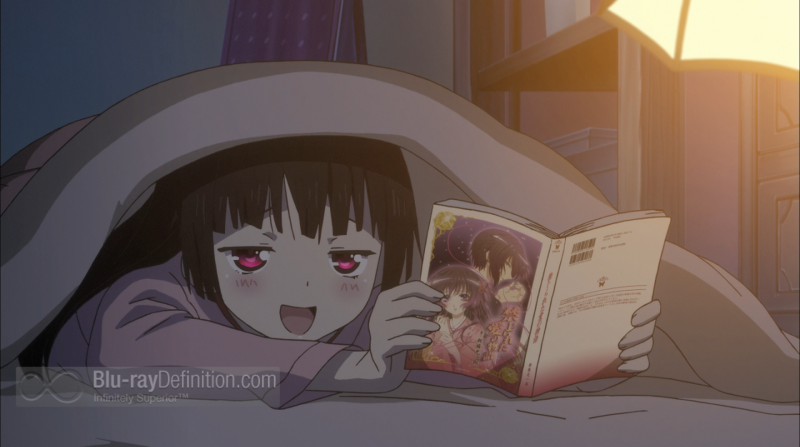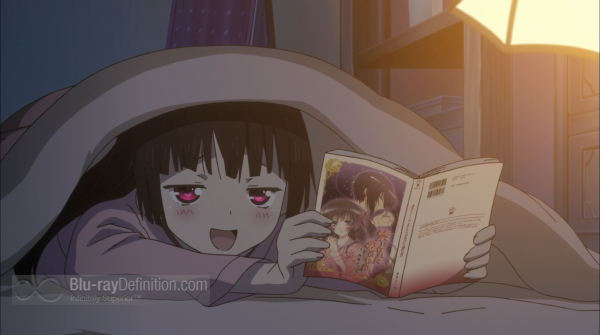 Fans of this genre will enjoy this raucous series, full of taboos and cute girls. The running gags are over the top, but funny and help to temper the "danger" of the central moe.
Additional Screen Captures
[amazon-product]B00GG2M7K2[/amazon-product]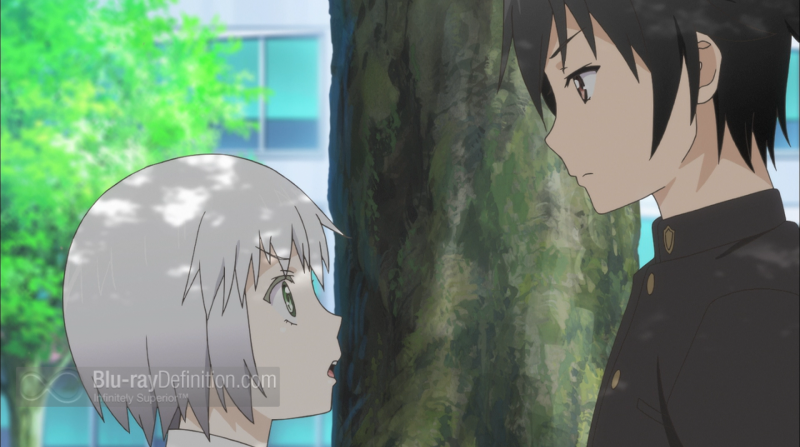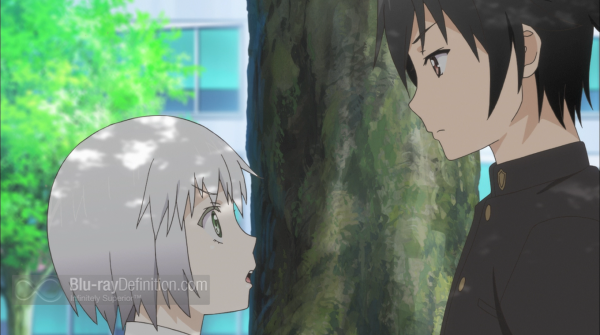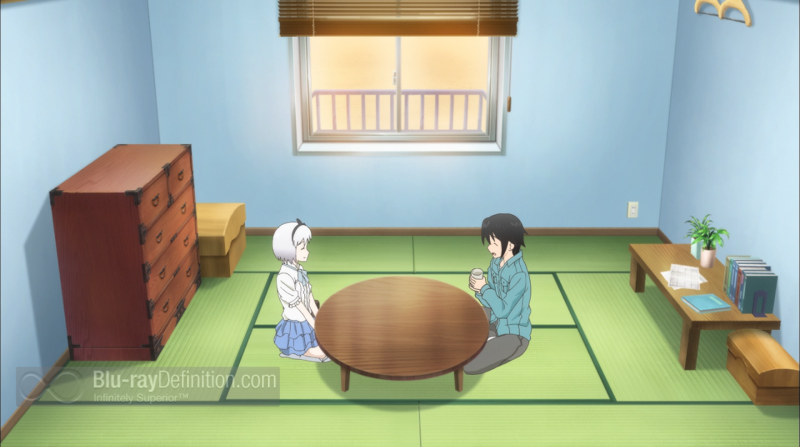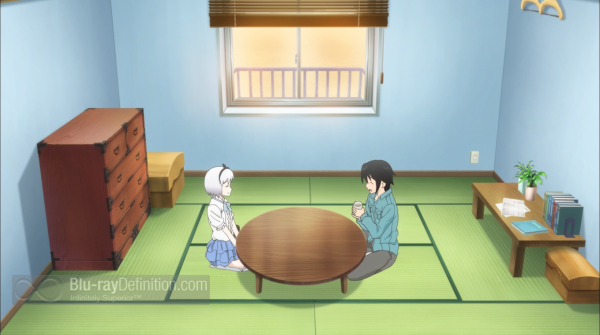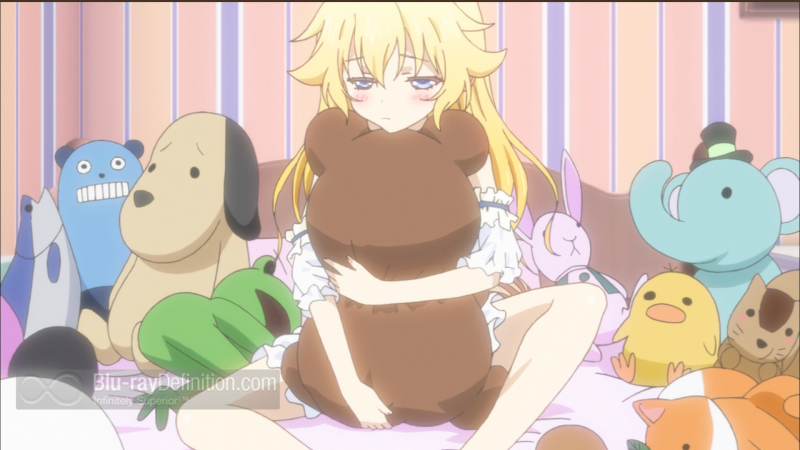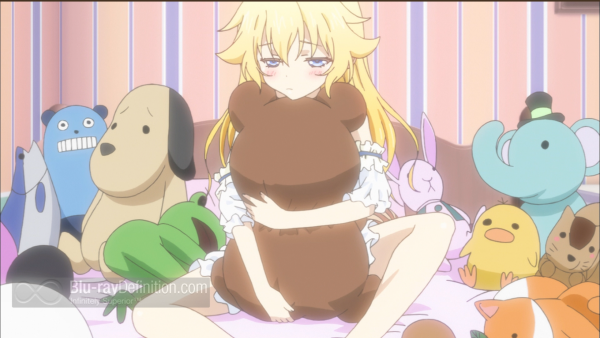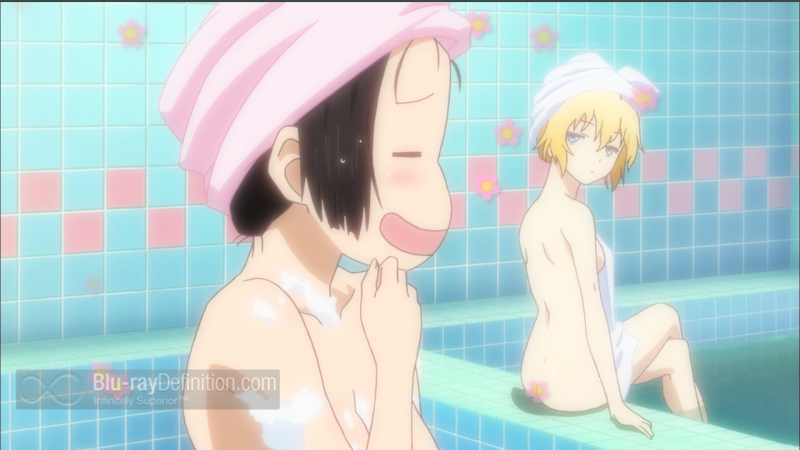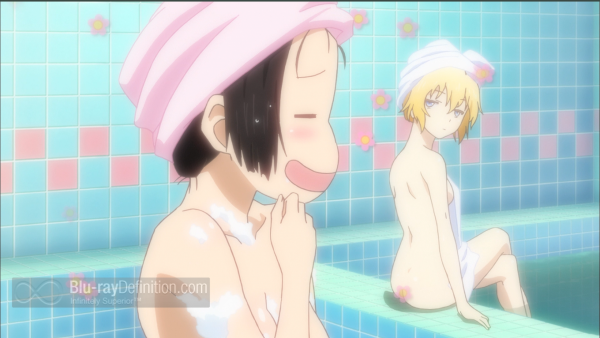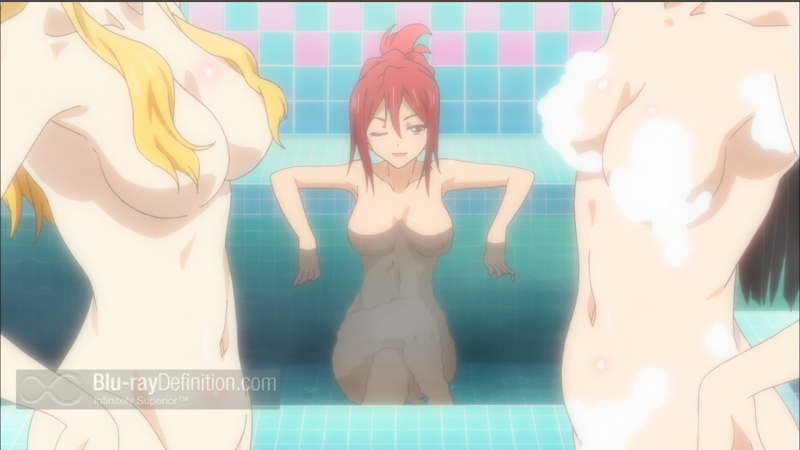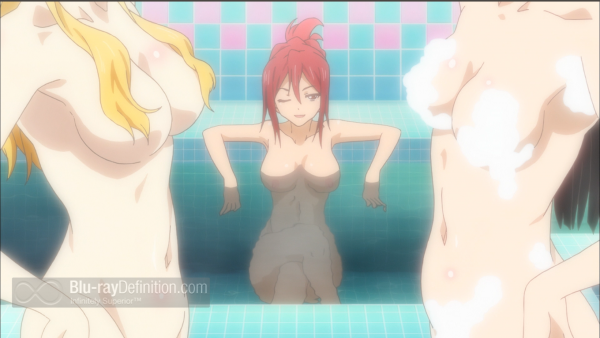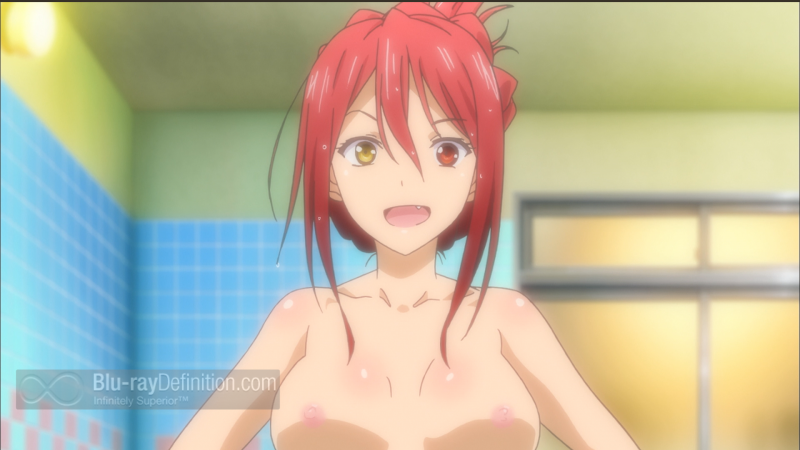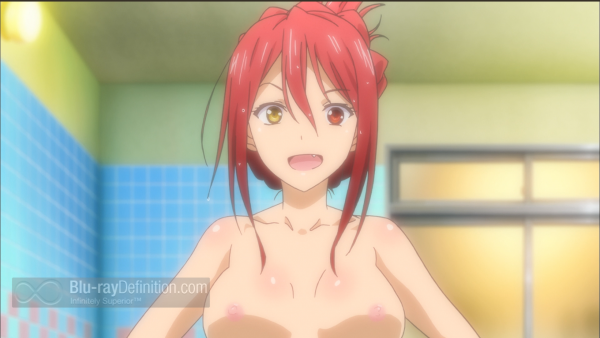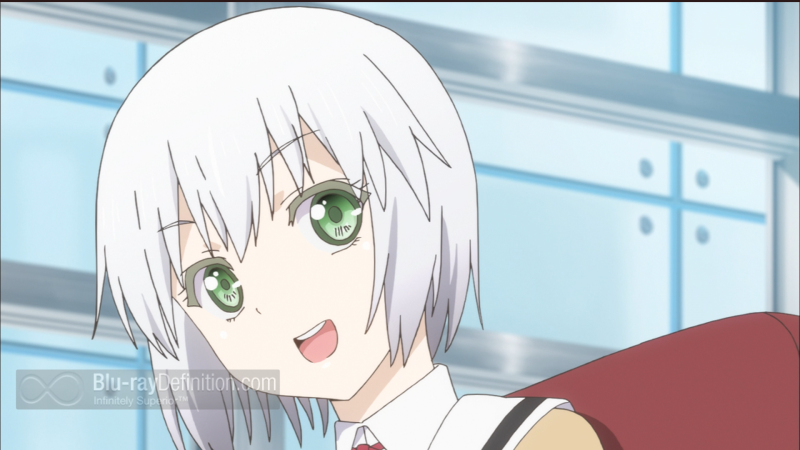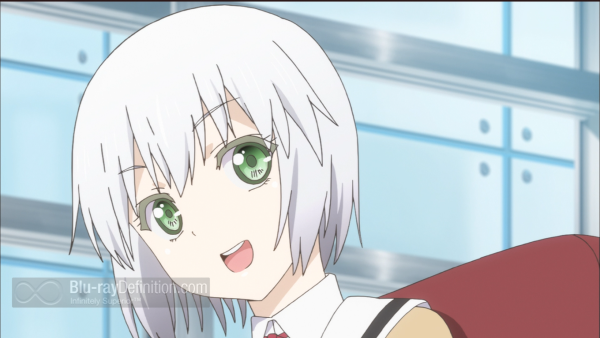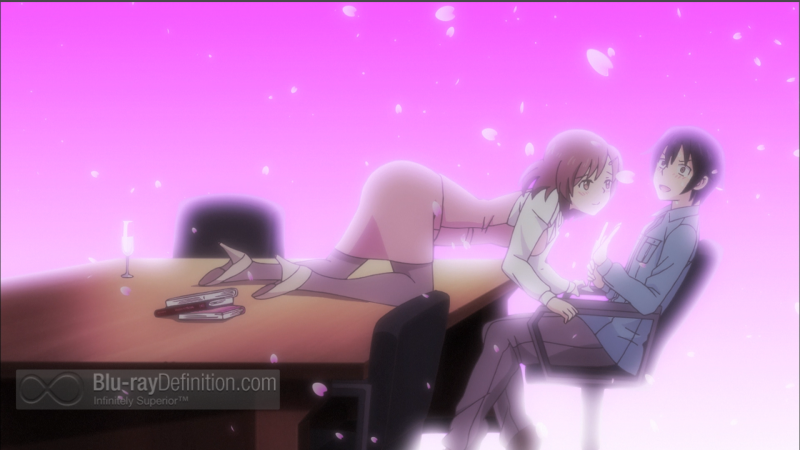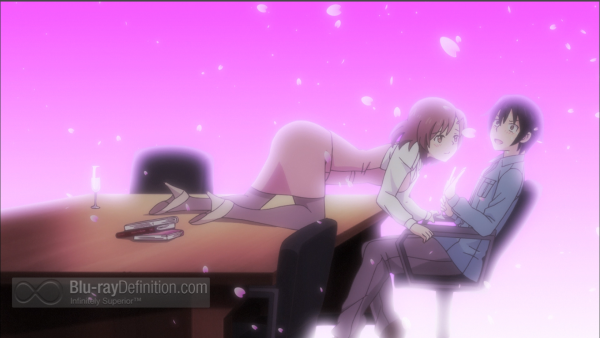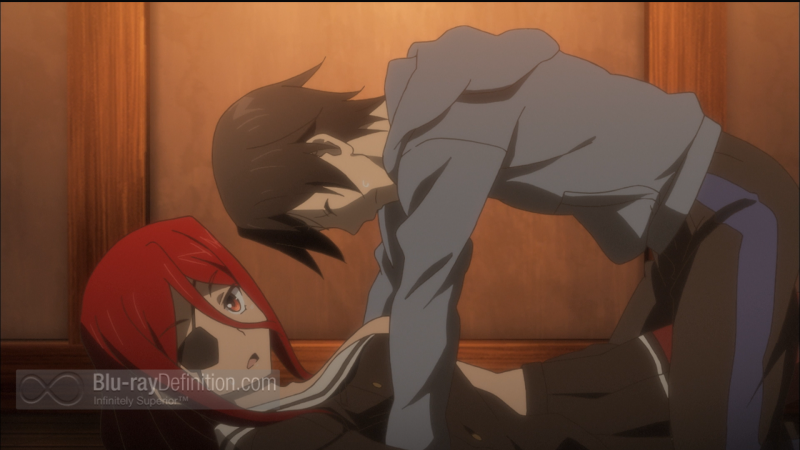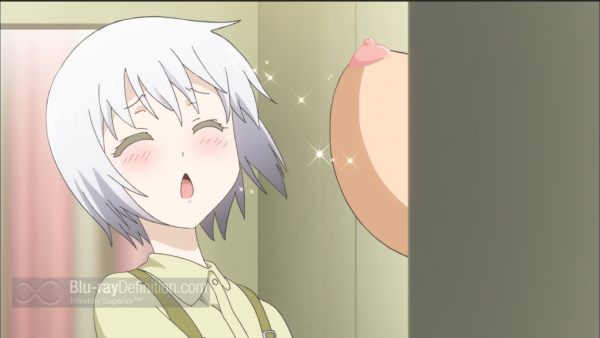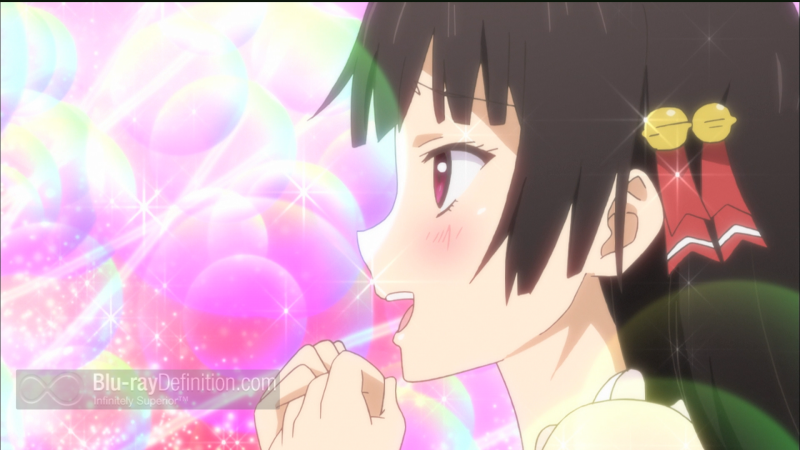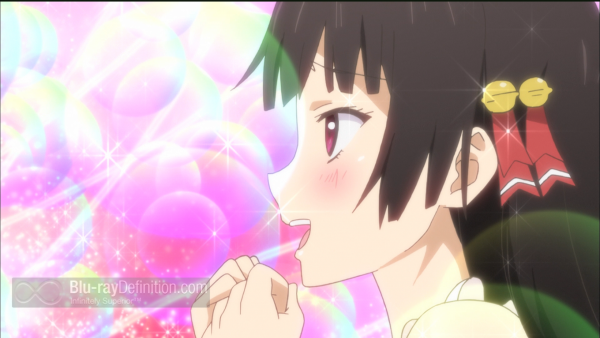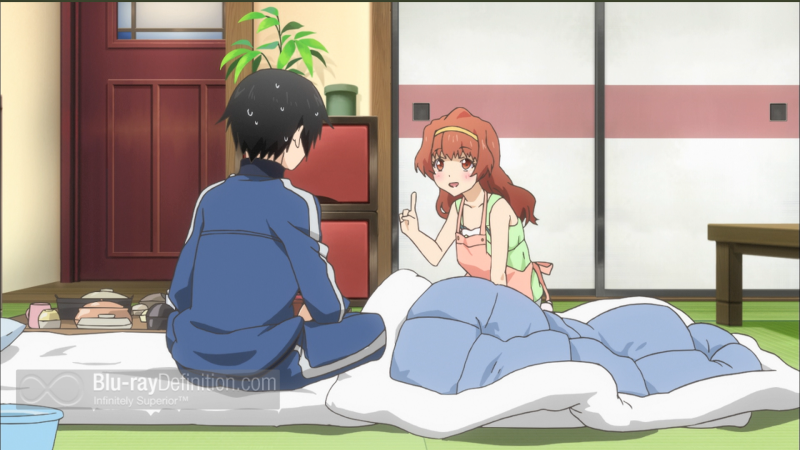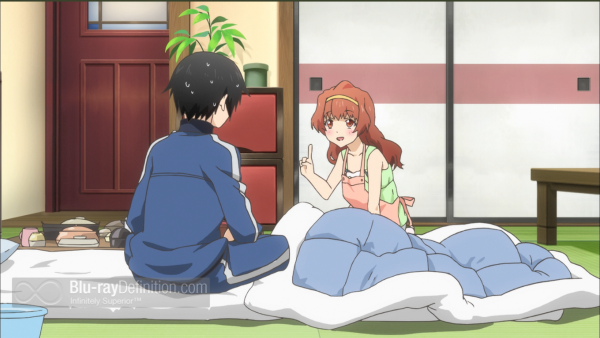 [amazon-product]B00GG2M7K2[/amazon-product]