– –

The Film
[Rating:5/5]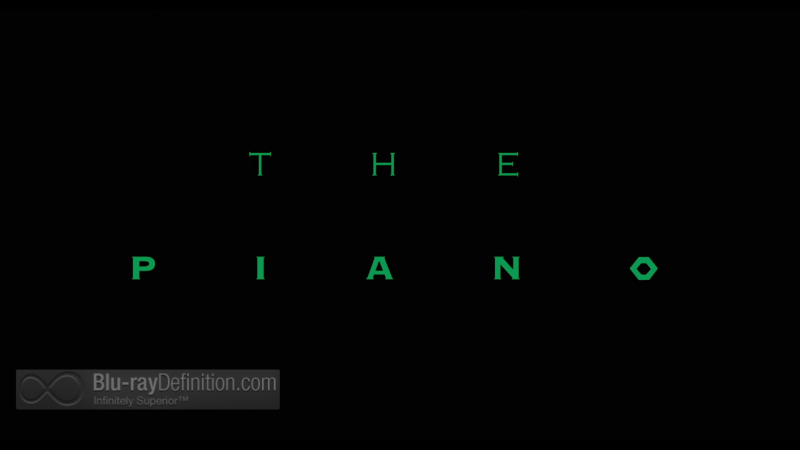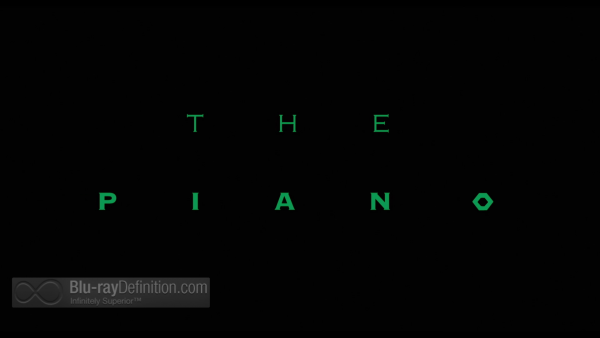 New Zealand filmmaker Jane Campion's films are known for their eroticism and sensuality, both in subject matter and in the way she uses the lens. 1993's The Piano, a three-time Academy Award winning film (Best Actress in a Leading Role – Holly Hunter; Best Actress in a Supporting Role – Anna Paquin; Best Writing, Screenplay Written Directly for the Screen – Jane Campion), arguably epitomized this. A dark, sexy, soulful, contemplative piece full of the sensuous and the pure with gorgeous cinematography that used light, shadow, and color to evoke mood, plus the minimalist score by composer Michael Nyman, The Piano was and is a triumph any director would be happy to boast over.
The story follows the mute woman Ada (Holly Hunter) who is sent by her father to New Zealand along with her young daughter (Anna Paquin) for an arranged marriage to a wealthy landowner with her belongings, including her prized piano. Upon arrival, her brutish new husband (Sam Neil) leaves her piano on the beach, and Ada is distraught. The piano is not only an instrument to her, it is the only way she can release her emotions. Shortly thereafter, Ada finds herself being lusted after by one of her husband's unkempt workers, George Baines (Harvey Keitel), who bargains for the piano as a rouse to get Ada to his house under the pretense that he wants piano lessons. What George really wants are sexual favors from Ada, promising to give her back the piano if she complies. This leads to a surprising and lustful affair that finds Ada finally releasing the passions pent up inside her, much to her violent husband's dismay, since he cannot get her to open up to him at all.
The Piano is beautiful on all accounts. An emotional and challenging film that earned a young Anna Paquin (True Blood) an academy award for her sassy portrayal as Ada's inquisitive young daughter. Campion's eye for the dramatic is unmatched in The Piano. From Ada's emotional outbursts on the piano (kudos to Nyman for capturing the moods so effortlessly with a minimalist take based in obvious allusions to the folk of the British Isles) and the almost surreal visuals of the sea, the beach, and Ada and George's sexual encounters, this is sheer brilliance from beginning to end.
(Editor's Note: This Blu-ray release has been delayed from its original 20 January 2014 release date to 19 May 2014 due to "technical issues". If there is more information or a difference in quality that we are made aware of, we will update this review to reflect any changes.)
Video Quality
[Rating:4/5]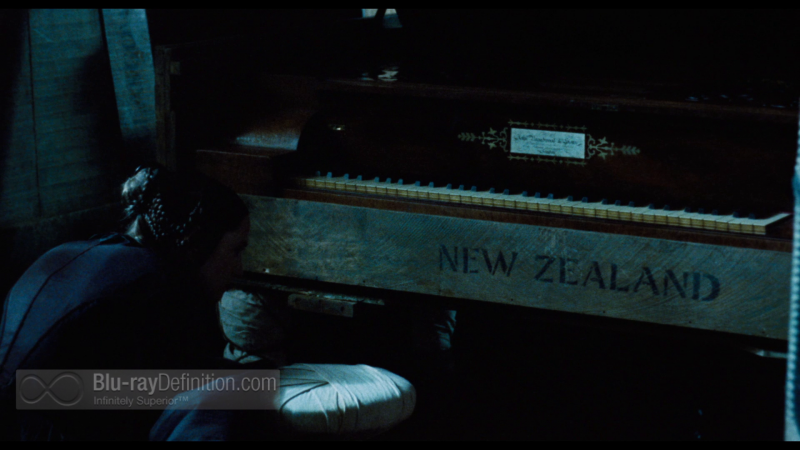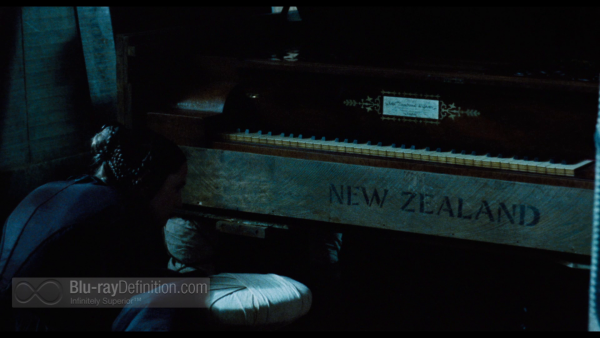 StudioCanal does justice to Campion's vision in their release to Blu-ray of The Piano. The film had been previously released on Blu-ray in a Miramax edition distributed by Lionsgate. That version not only opened the matte on the aspect ratio to a full 1.78:1, but it was also very grainy and murky and full of video noise. In comparison, StudioCanal's AVC/MPEG-4 1080p/24 transfer looks far more natural, although still just a bit murky in the darker scenes. The film's grain structure, however, looks more pleasing to the eye, is less obtrusive and doesn't show any video noise. The white levels haven't been blown out as much and colors, while a bit cooler, aren't as over-saturated. The end result of all of this is we are given a much more pleasing Piano on Blu-ray, although some film softness and slight issues with black crush still persist.
Audio Quality
[Rating:4.5/5]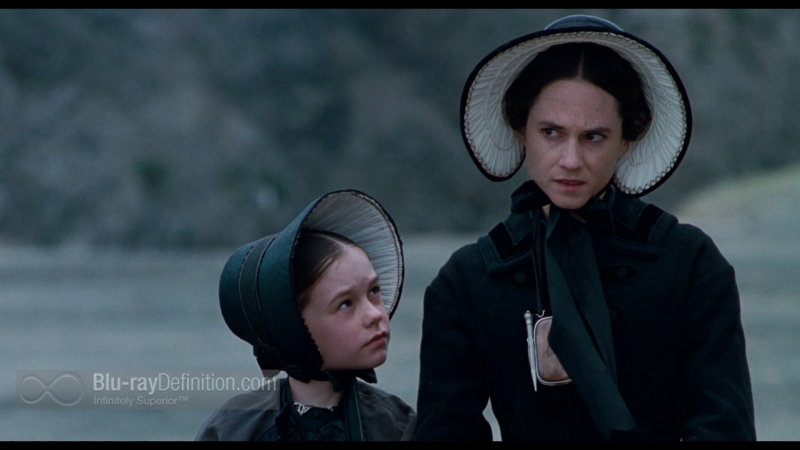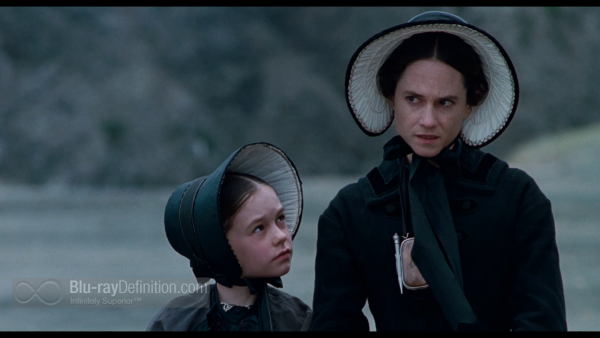 StudioCanal also steps up over the US release by offering up a lossless surround track in English DTS-HD Master Audio 5.1 (48kHz/24-bit) over the US Miramax Blu-ray's DTS-HD Master Audio 2.0 mix. The sound is natural and full of air and dynamics, providing a pleasing soundfield for the score from Michael Nyman and natural atmospheric effects. Check out the rainstorm early on in the film that subtly surrounds you in the sounds of rain and thunder. Dialogue is also full and clear.
Supplemental Materials
[Rating:3.5/5]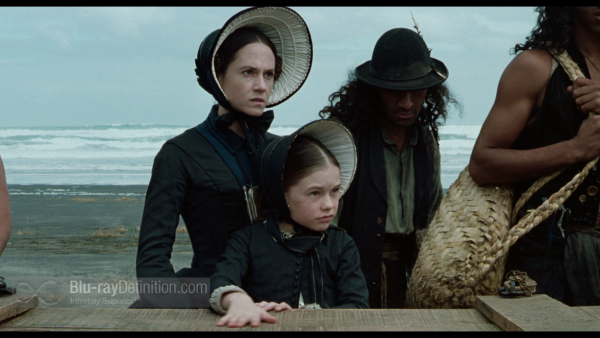 Where the US Miramax release of The Piano provided nothing but the original theatrical trailer, here we get a full audio commentary by Jane Campion and Jan Chapman, an hour-long interview with the two of them, and a brief Making of, on top of the trailer. This one definitely wins out.
The supplements:
Audio commentary by Jane Campion and Jan Chapman
Interview with Jane Campion and Jan Chapman (1.78:1; SD/PAL; 01:16:05)
Making of (1.33:1; SD/PAL; 00:15:10)
Trailer (1.33:1; SD/PAL; 00:02:24)
The Definitive Word
Overall:
[Rating:4.5/5]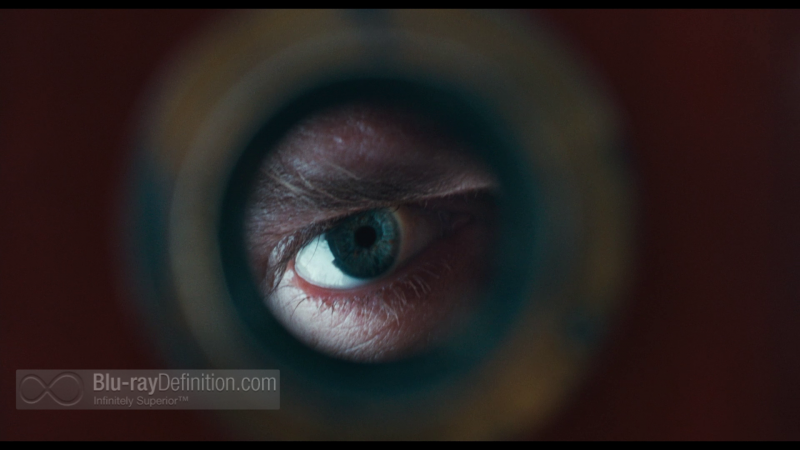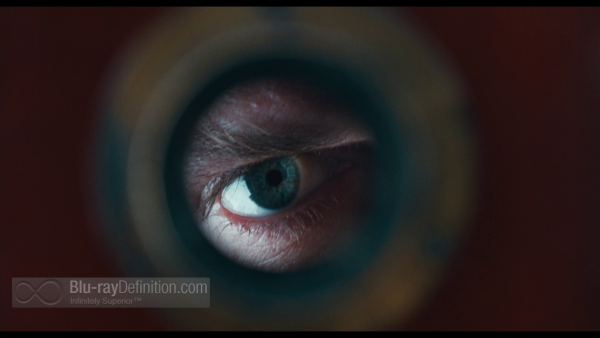 Campion's The Piano is a beautiful film, both visually and emotionally, that stays with you long after the credits have rolled. Holly Hunter and the young Anna Paquin put on career-defining performances, and StudioCanal does a good job with the transfer to Blu-ray. Get this one if you can.
Additional Screen Captures
[amazon-product region="uk" tracking_id="bluraydefinit-21″]B00GDEZN04[/amazon-product]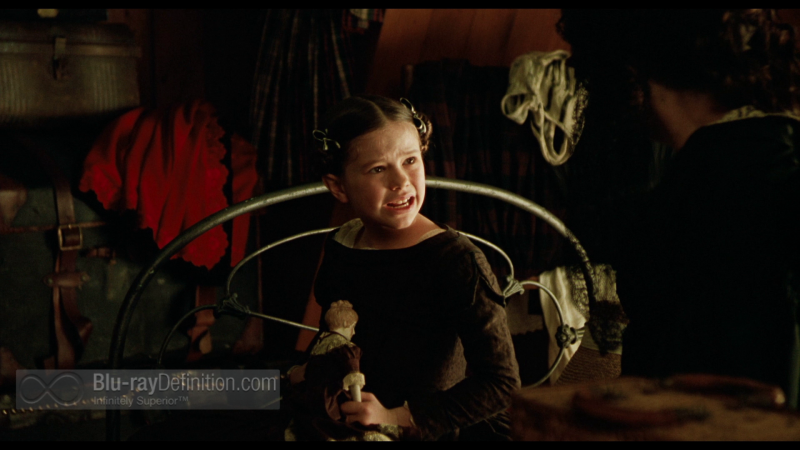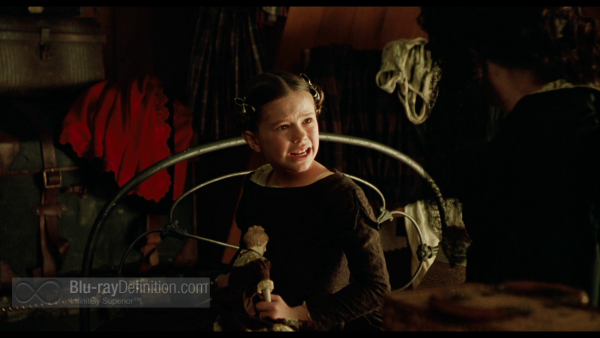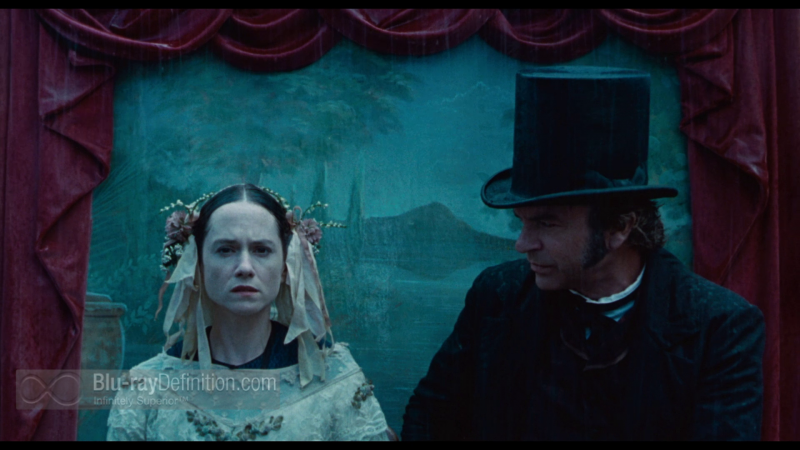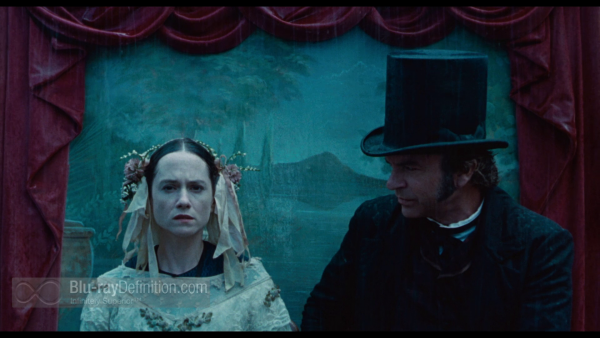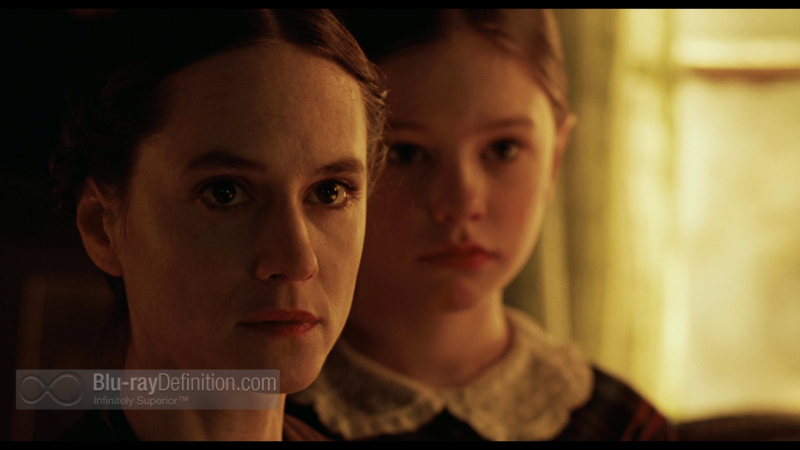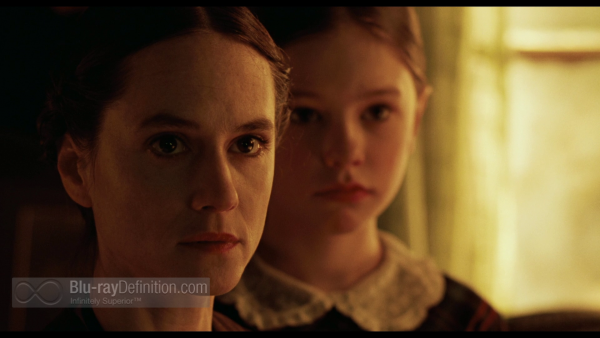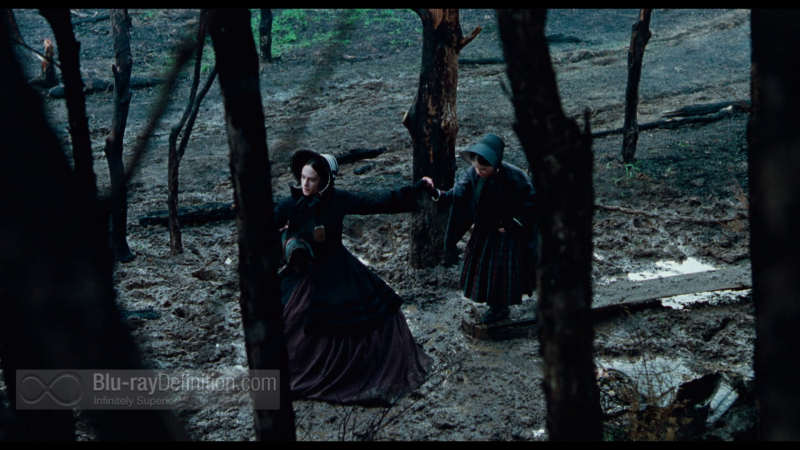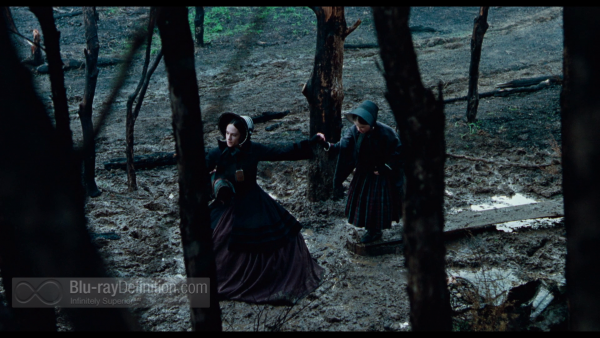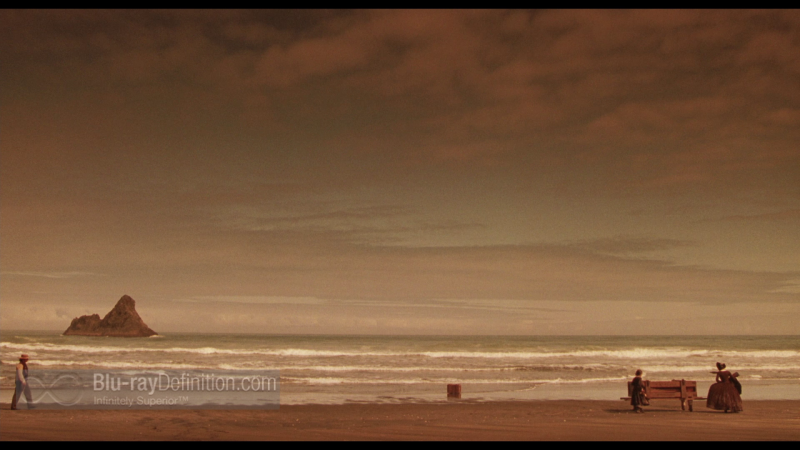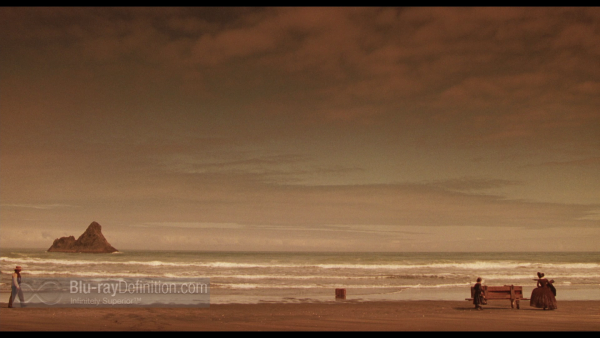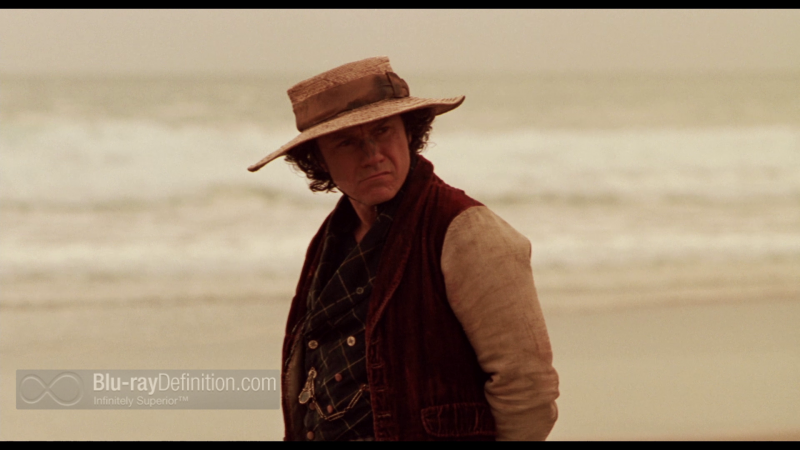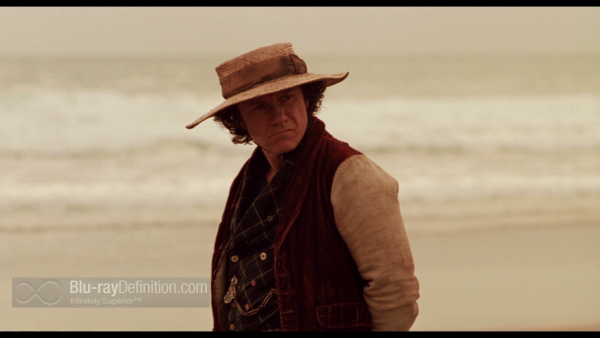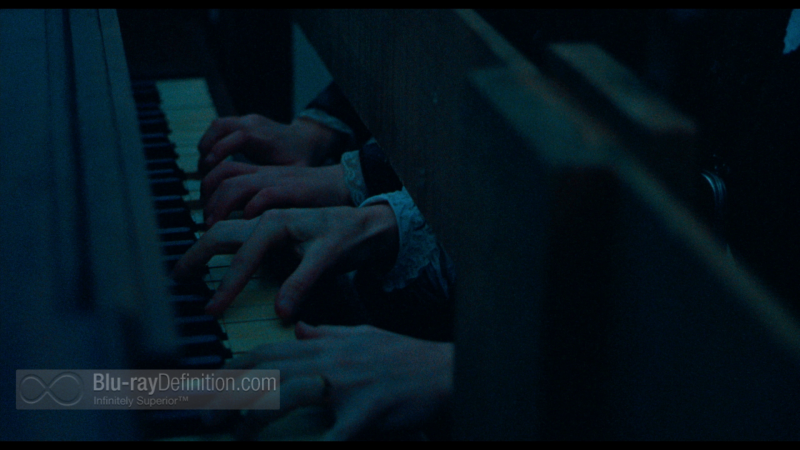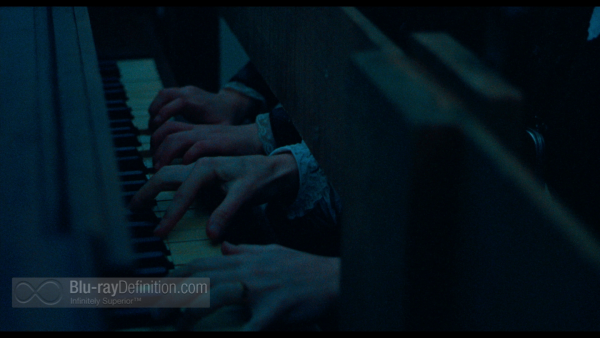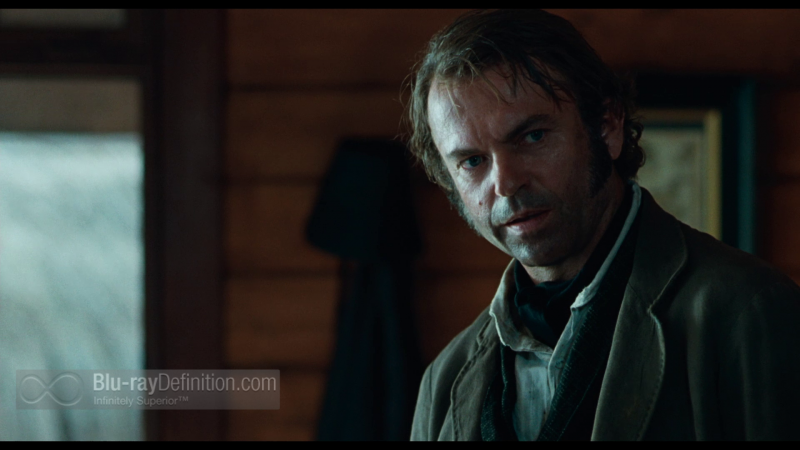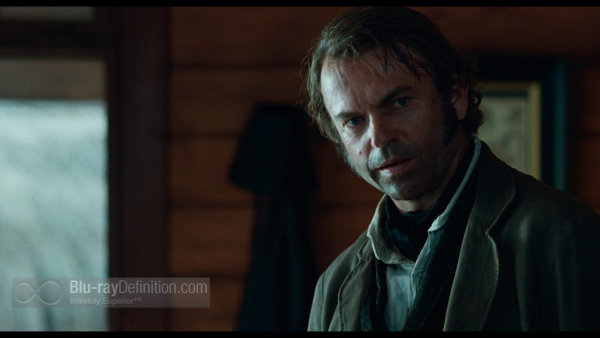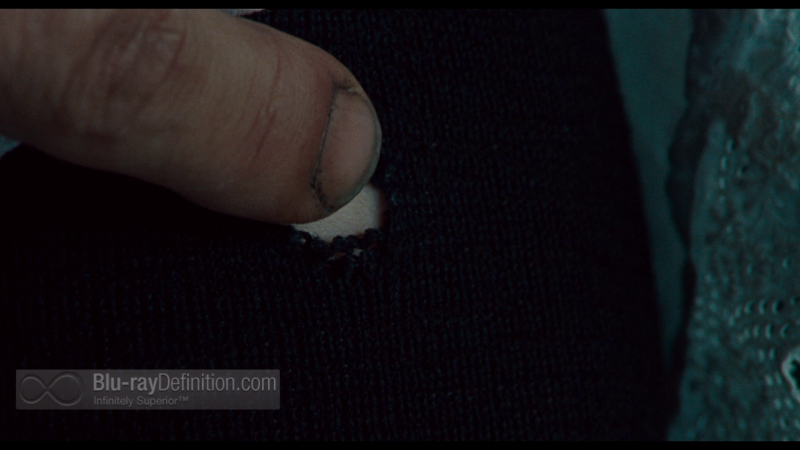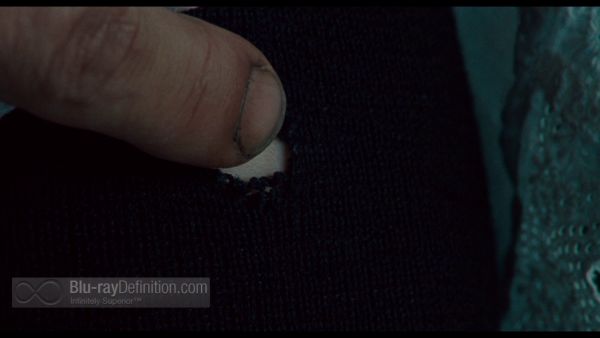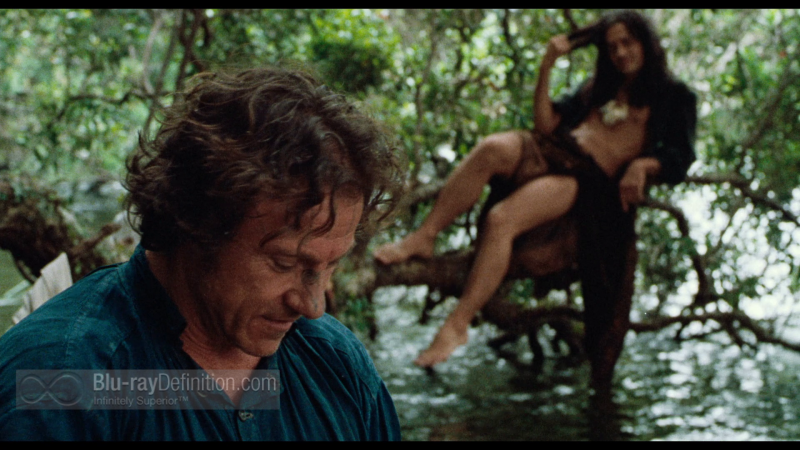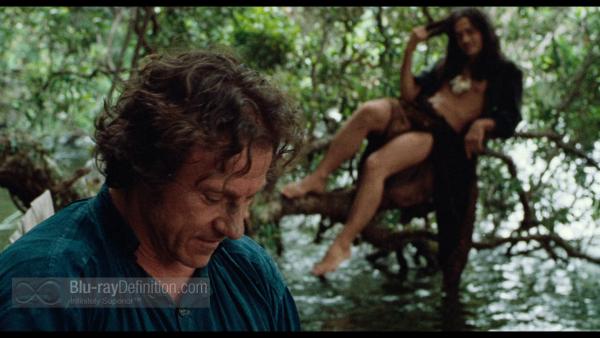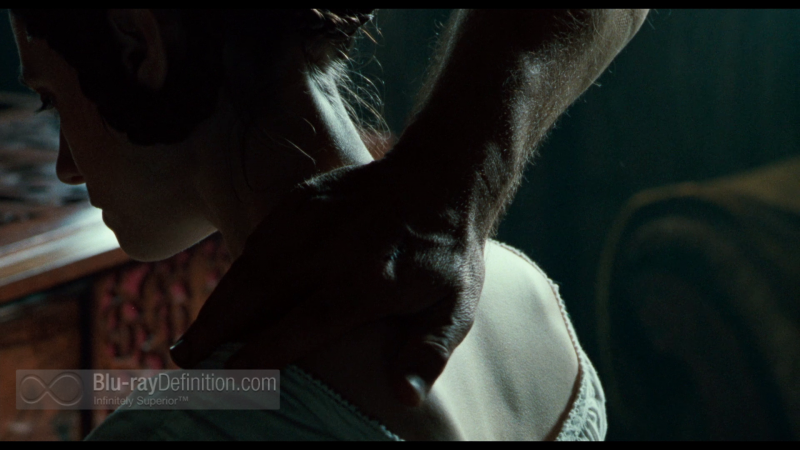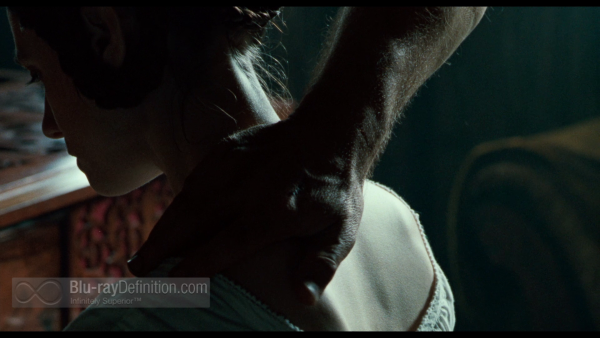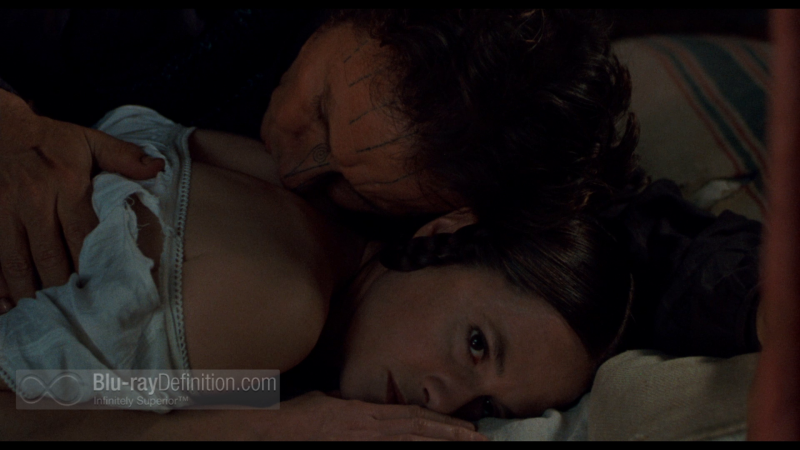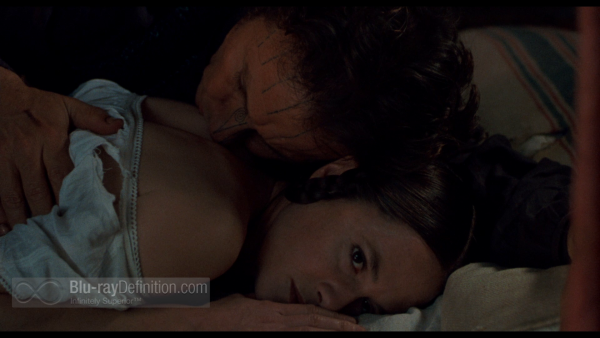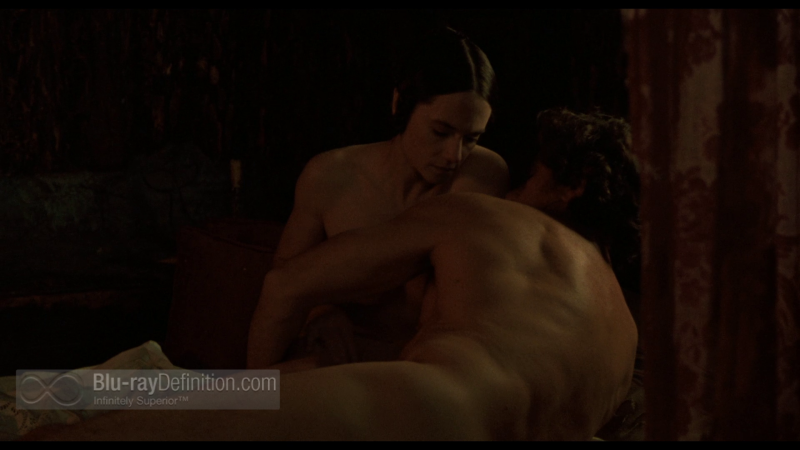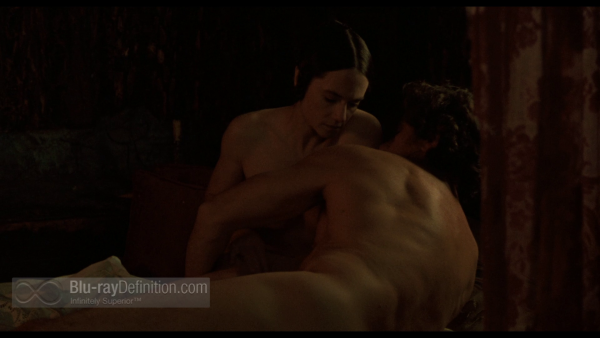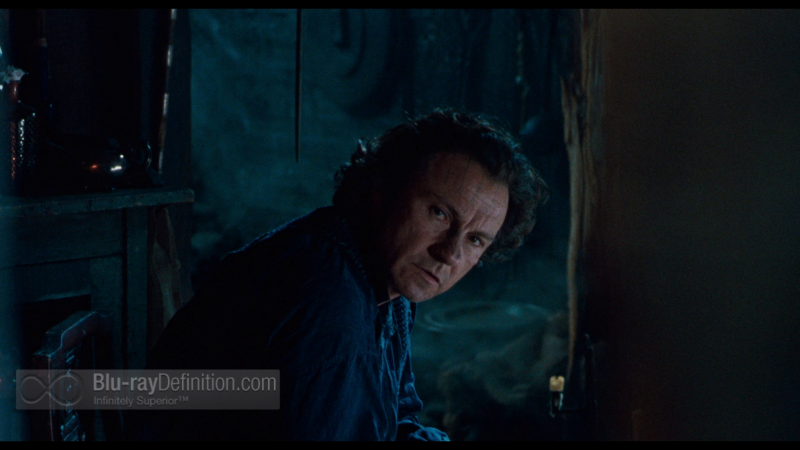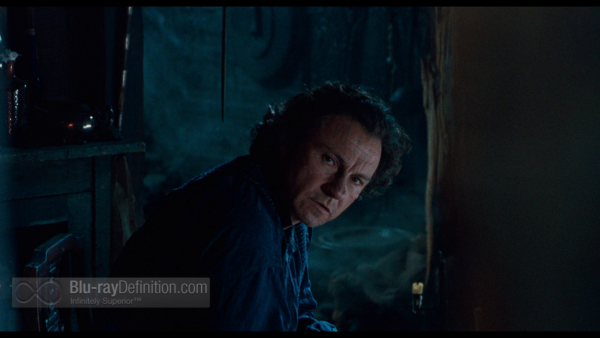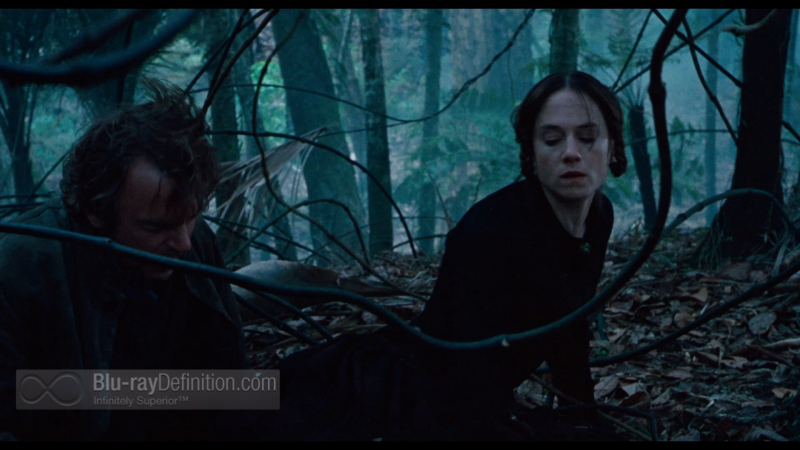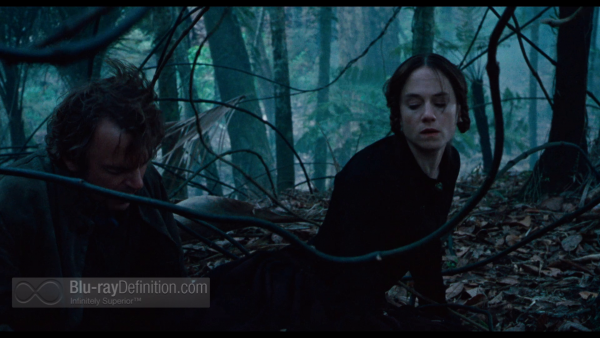 [amazon-product region="uk" tracking_id="bluraydefinit-21″]B00GDEZN04[/amazon-product]