– –

The Film
[Rating:4/5]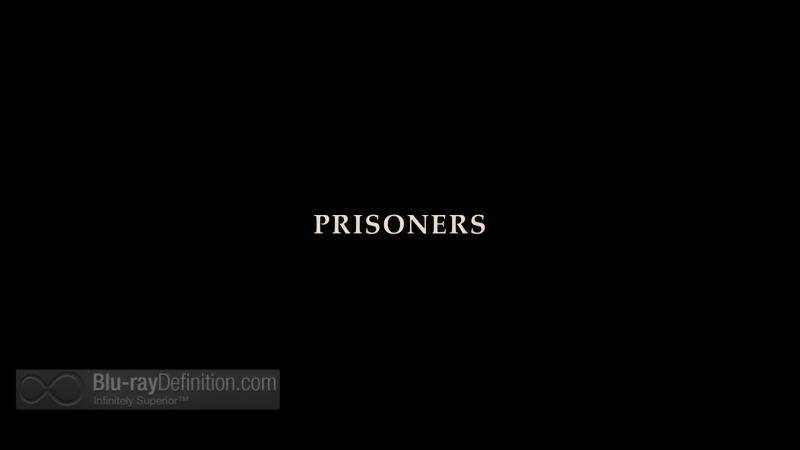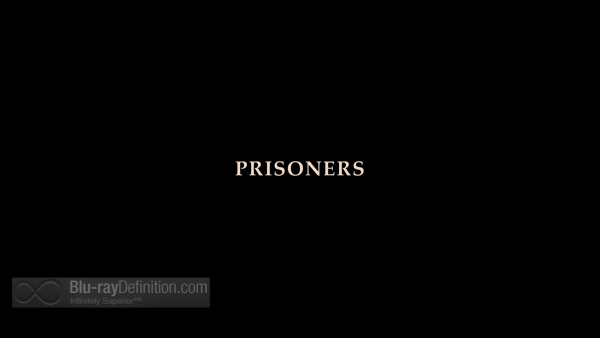 With Prisoners Canadian filmmaker Denis Villeneuve (Maelstrom) once again returns to the kind of psychological drama he seems so comfortable with. Working from a screenplay by Aaron Guzikowski (Contraband), he creates a powerful and atmospheric mystery/crime drama featuring an all-star cast of actors.
When two young girls are abducted from their block on Thanksgiving Day as their parents, friends from the same block, Keller and Grace Dover (Hugh Jackman and Maria Bello), and Franklin and Nancy Birch (Terrence Howard and Viola Davis), it sets off a frenzied search for the perpetrator and puts top-notch Detective Loki (Jake Gyllenhaal), who has solved every case he has ever been assigned, on the case. Initially suspicion falls on Alex Jones (Paul Dano), who had his RV parked on their street. But Jones has an IQ of 50 and barely understands what's going on when he is apprehended after trying to flee from the police in a parking lot that night. Unfortunately for Jones, Keller Dover won't accept that Jones isn't responsible, and he sets out on his own form of vigilante justice, even as Detective Loki is in hot pursuit of various suspects. Dover abducts Jones, takes him to a dilapidated house left to him by his late father, and tries to torture answers out of him. He inveigles the Birches into his actions as well, and they go along with great reservations. Meanwhile, Dover's wife Grace is nearly having a nervous breakdown, and Loki may be closing in on a suspect that may be the real kidnapper, calling Dover's actions even further into question.
Villeneuve's direction and the screenplay by Guzikowski do a terrific job of building up the tension and the mystery surrounding the disappearance of the children. Meanwhile Hugh Jackman, in particular, really portrays the character of a man come undone by his child's disappearance and willing to cross all lines to get her back. That's part of the power of Prisoners – offering viewers that somberly vicarious view into that world and the feelings associated with it, and the question of how far would one be willing to go to save someone they loved. As far as Keller Dover? He is a magnificent anti-hero, flawed yes, but one we can't help rooting for given the circumstances.
Villeneuve does have a tendency to overdo some of the cliché aspects of this genre we have come to expect over the years. For instance, the overcast skies, the rainstorms, the dark basements – it's like every crime procedural and murder mystery thrown together. Still, Prisoners is saved by the effortlessly evolving storyline and the power of the performances, which one would assume Villeneuve helped to wring out, but were also easy to come by given the caliber of the actors.
Video Quality
[Rating:4.5/5]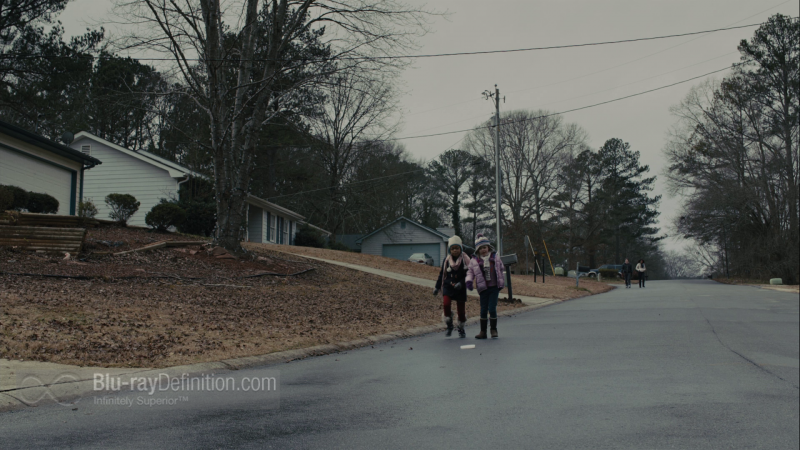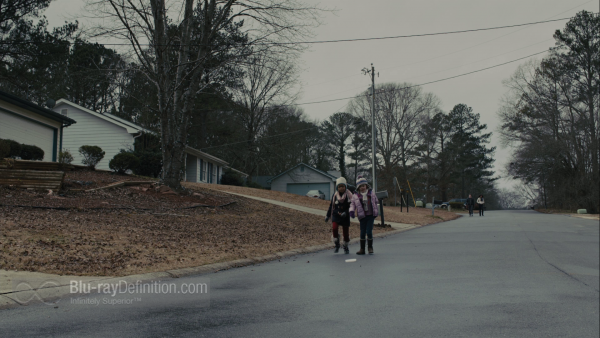 Prisoners is an original HD production shot on Arri Alexa Plus and Arri Alexa Studio cinematographic high definition cameras with Zeiss Master Prime lenses. The image is desaturated for the most part, so this isn't one that will "pop", but the AVC 1080p encodement from Warner is strong nevertheless and translates the artistic intent of the creators without getting in the way. In fact, the original image may be a bit too clean, lacking a little of that filmic grit, often times looking too video-like, but that may be a personal bias coming into play. The picture is strong, with nuanced shadows, strong contrast, and crisp details.
Audio Quality
[Rating:4.5/5]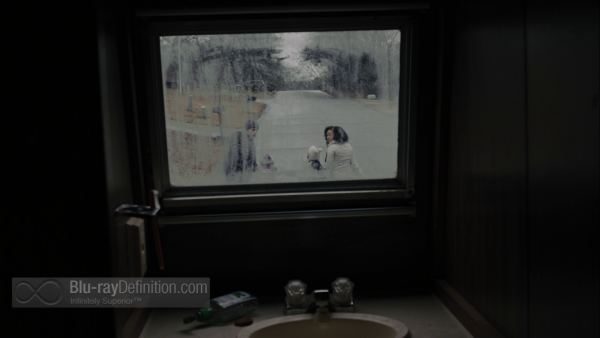 Warner offers up a sumptuous English DTS-HD Master Audio 5.1 (48kHz/24-bit) soundtrack on this Blu-ray release. While not one of the more aggressive mixes it is effective. It captures clean dialogue when needed and then surrounds us in a good amount of atmospherics at other times, such as a relentless rainstorm.
Supplemental Materials
[Rating:1.5/5]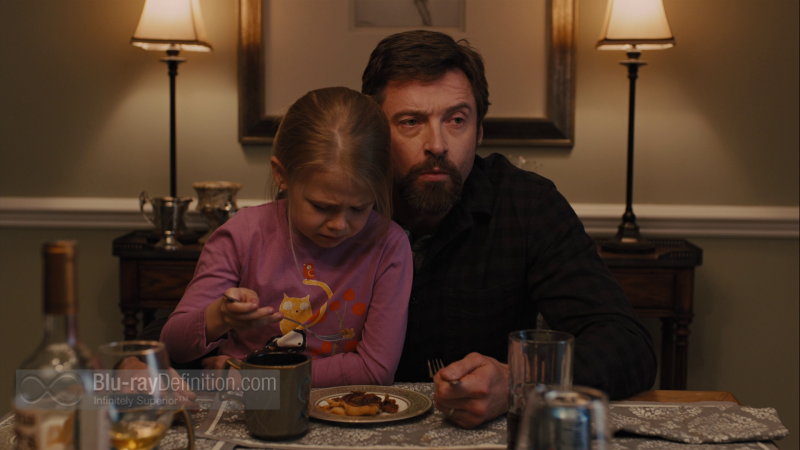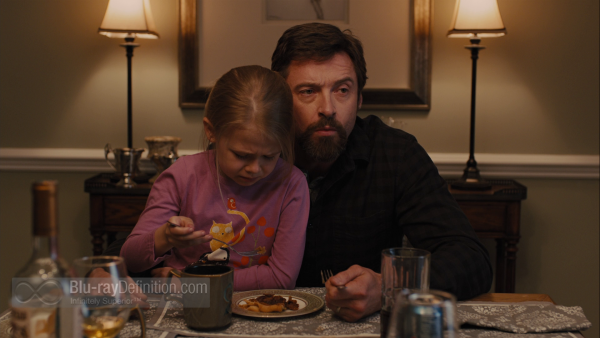 There's very little on disc to see here, and what is offered is just typical, promo-type featurettes.
The supplements:
DVD
Digital HD UltraViolet
Behind the Scenes: Prisoners – Every Moment Matters (1080p/24; 00:03:05)
Behind the Scenes: Prisoners – Powerful Performances (1080p/24; 00:09:24)
The Definitive Word
Overall:
[Rating:4/5]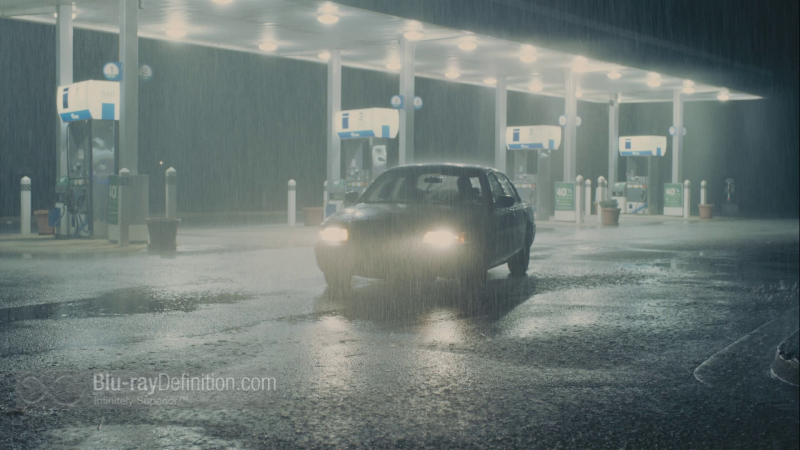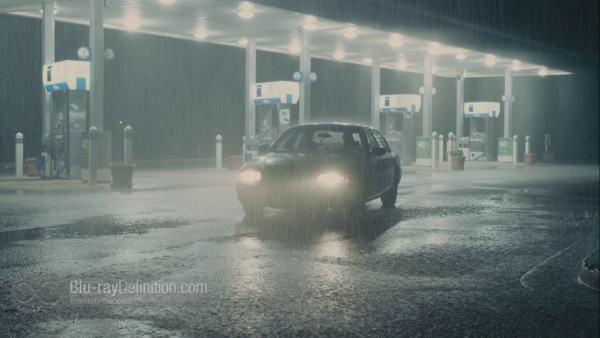 Hugh Jackman puts on a towering performance in this atmospheric crime drama that really strikes a nerve. Prisoners is more than just a mystery, it's a film that questions where lines should be drawn. Recommended.
Additional Screen Captures
[amazon-product]B0034G4P3A[/amazon-product]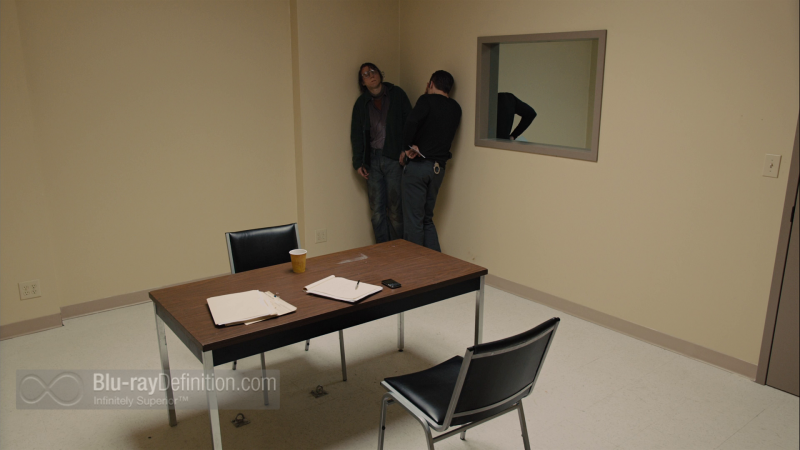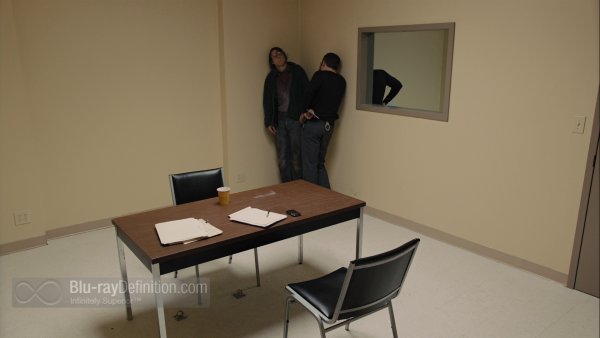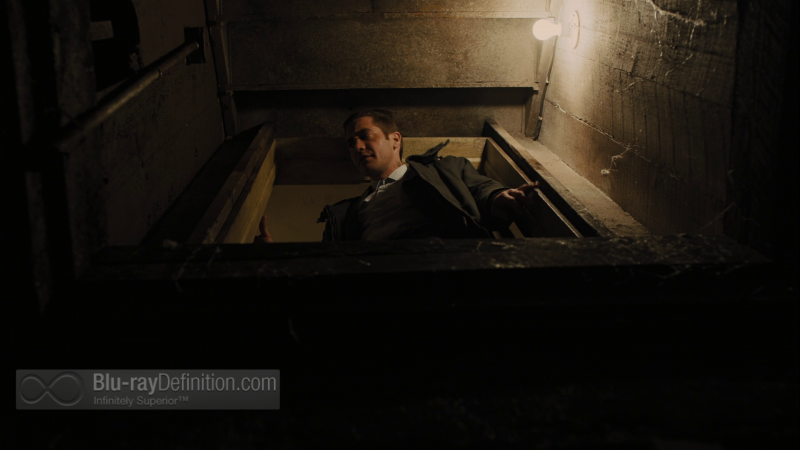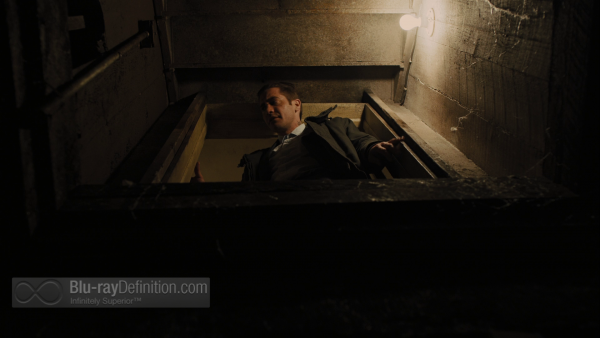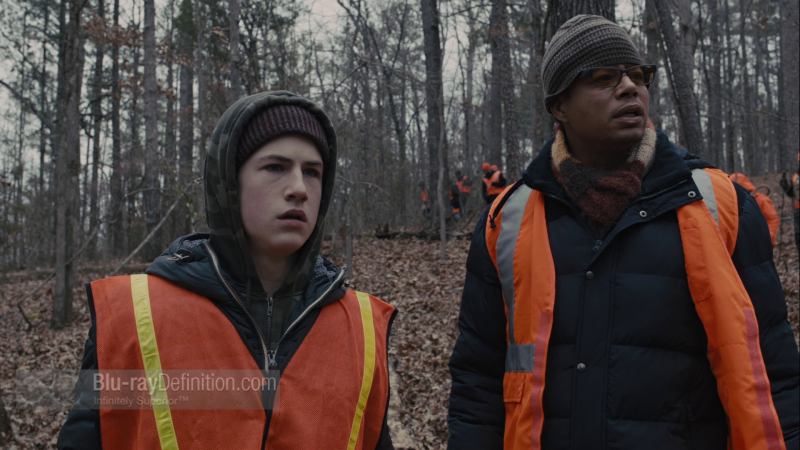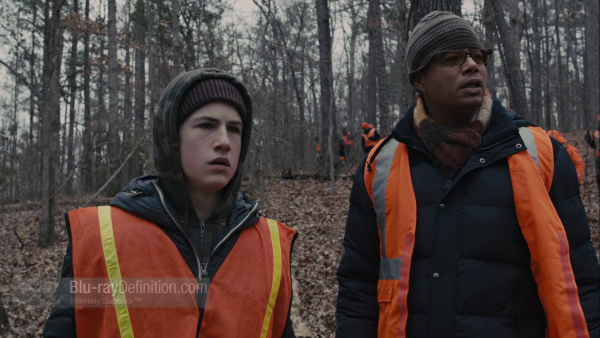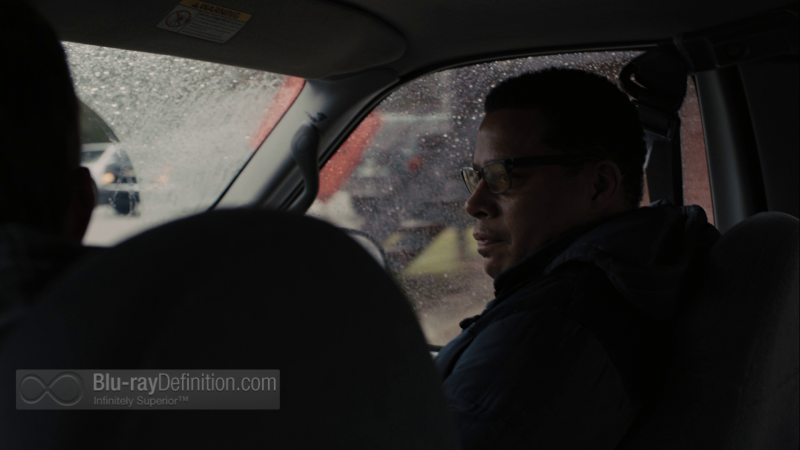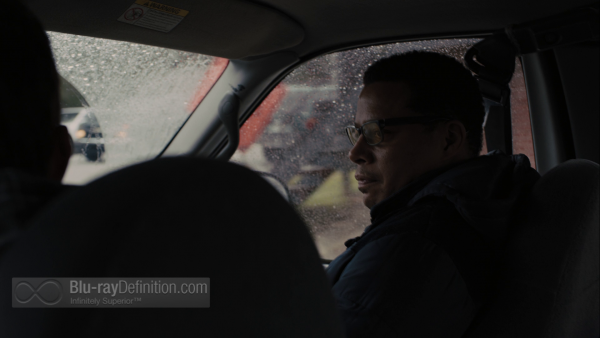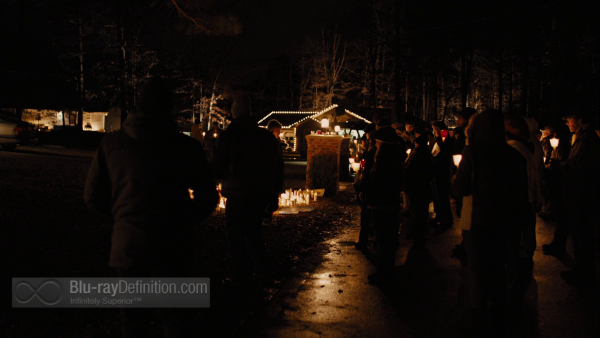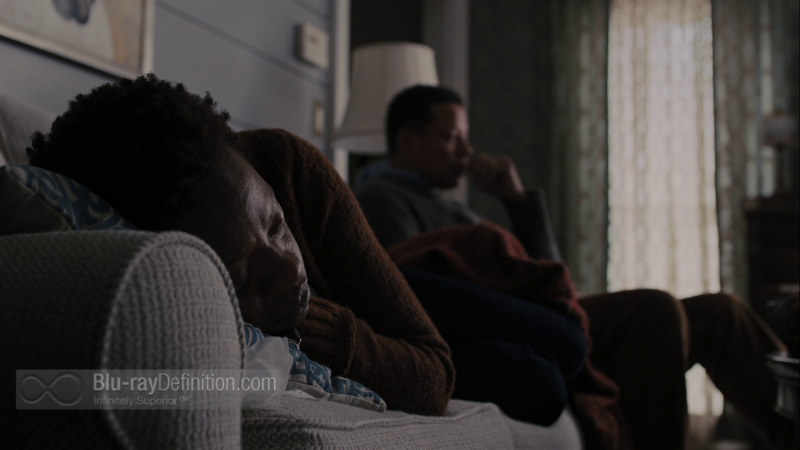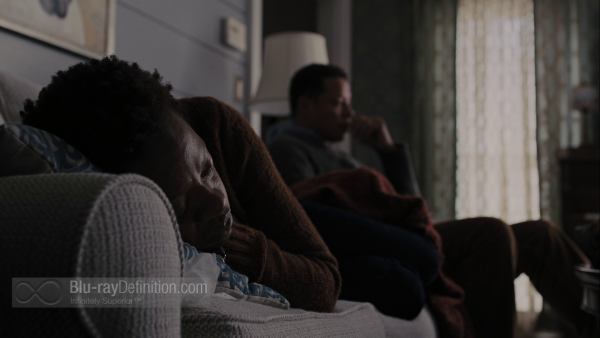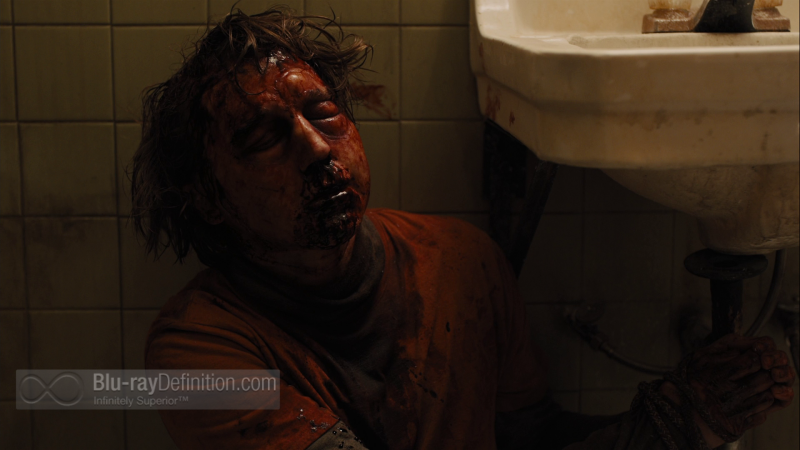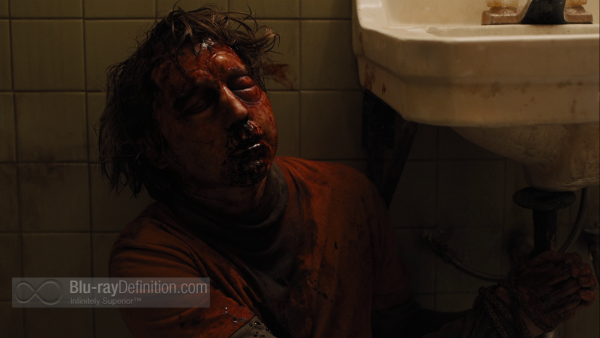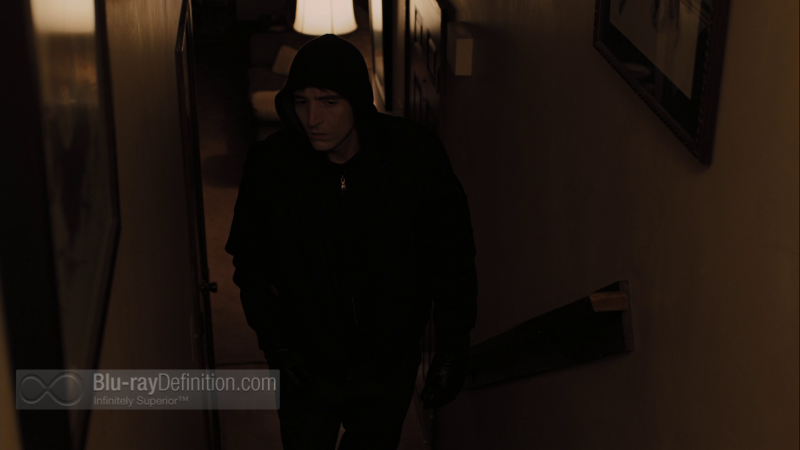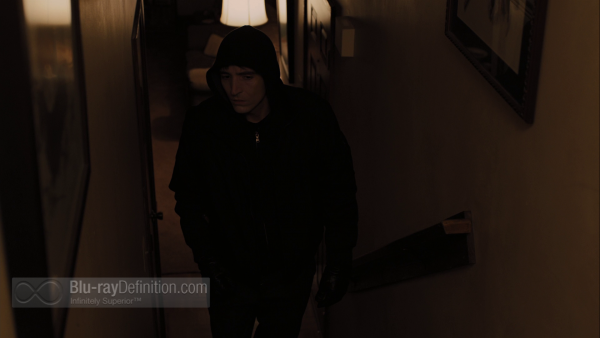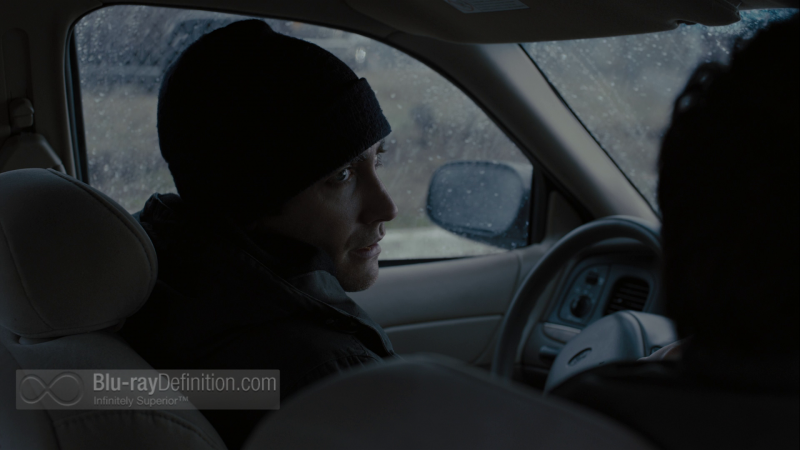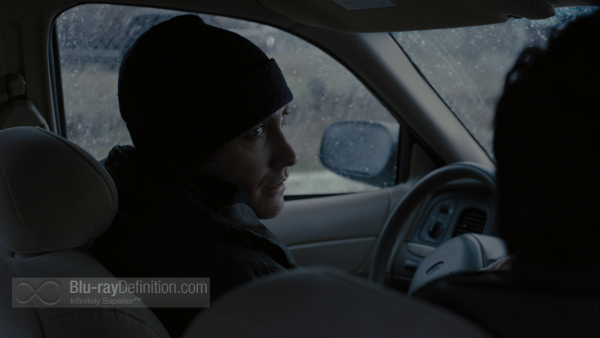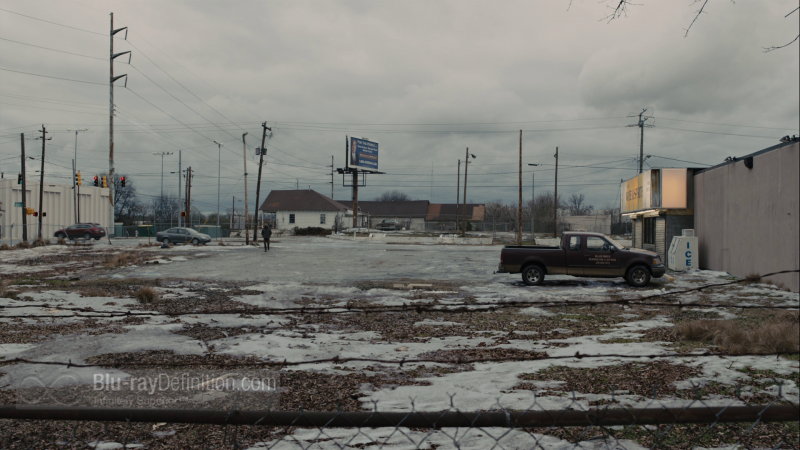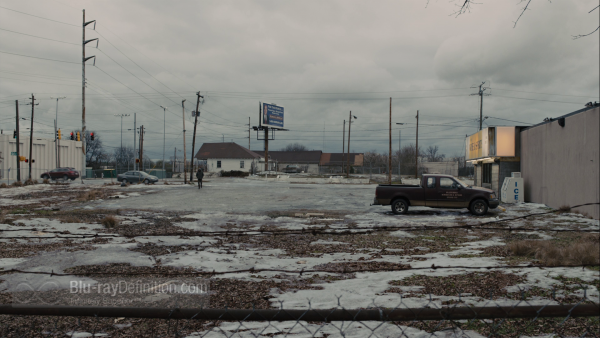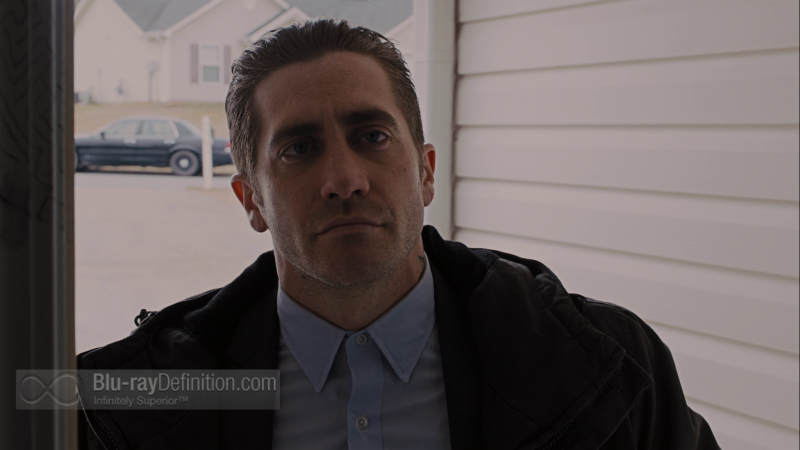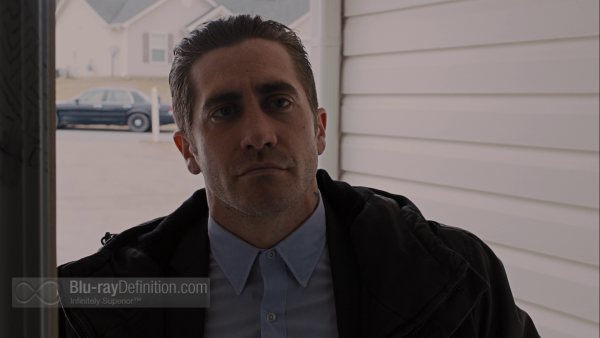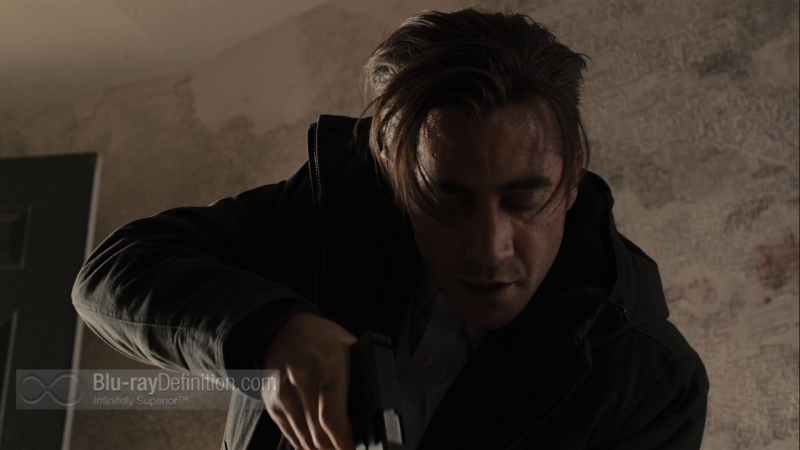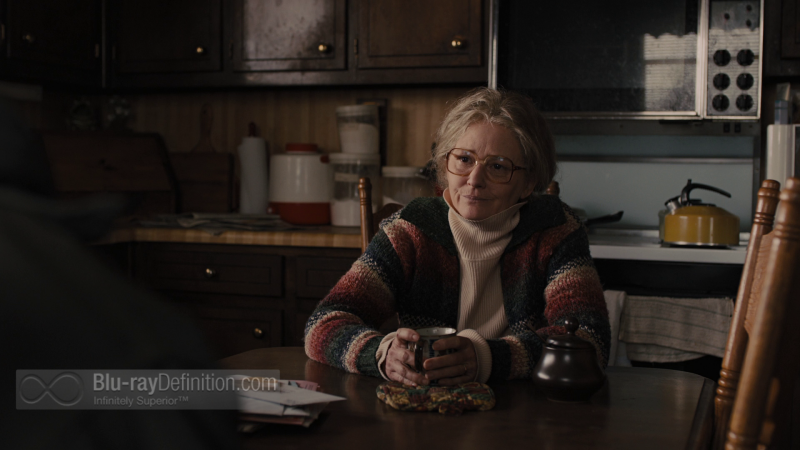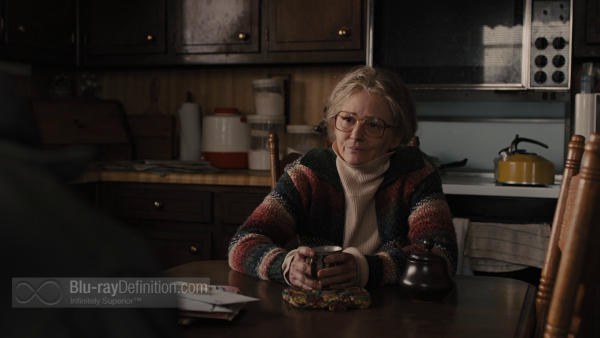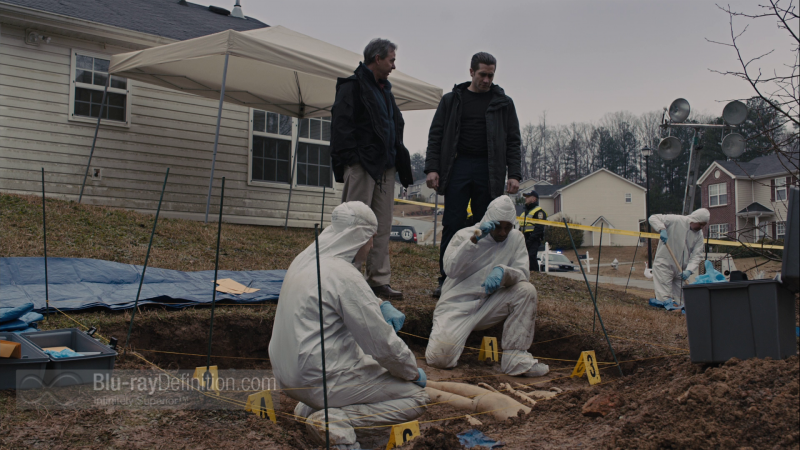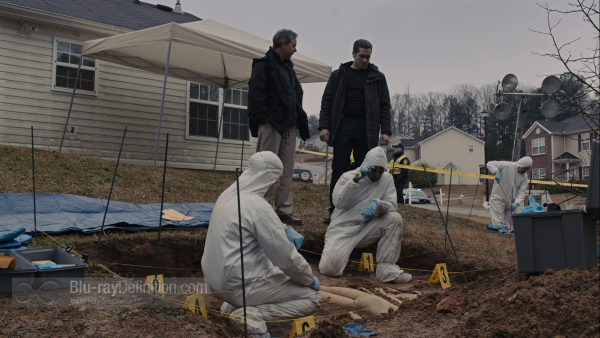 [amazon-product]B0034G4P3A[/amazon-product]