–
Click thumbnails for high-resolution 1920X1080p screen captures
(The below TheaterByte screen captures are lightly compressed with lossy JPEG at 100% quality setting and are meant as a general representation of the content. They do not fully reveal the capabilities of the Blu-ray format)
The Film
[Rating:5/5]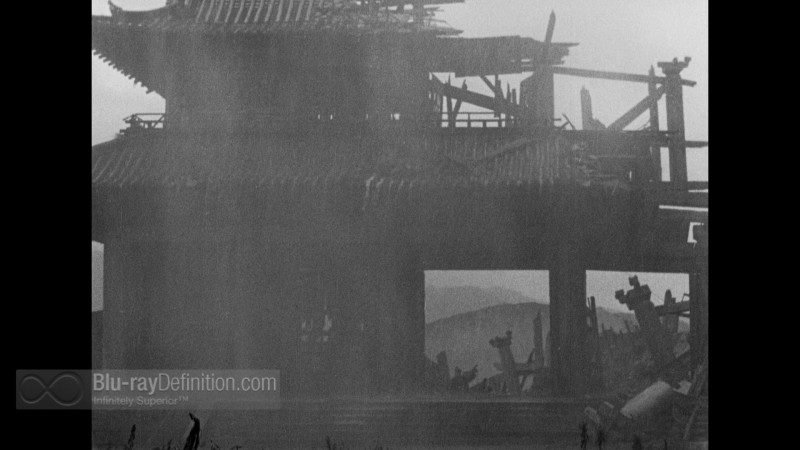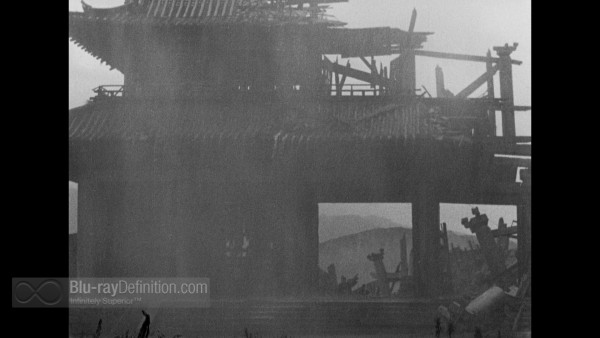 At an unusually brief 88-minute running time, Kurosawa's Akira (Seven Samurai) Rashomon introduced the world to Japanese cinema with its 1951 Golden Lion win at the Venice Film Festival. An artistically layered and enigmatic film that looks at the events of a heinous crime through the eyes of multiple people, Rashomon deals in the fluidity of truth, replaying the same events over and over from different perspectives, each time the story at odds with the time before. So what's the truth? Who is telling the truth? The characters, infamous bandit Tajomaru, a rape victim (Machiko Kyo), her murdered husband who recalls his story through a medium, and a woodcutter whose truthfulness is called into question from when it is revealed that he originally lied about his involvement in the events, all give reasonably believable events, each one fascinating in its own right. Tojamaru claims after he raped the woman, he and the man had a duel – brilliantly captured by Kurosawa and his cinematographer Kazuo Miyagawa – during which the man was killed. He woman says that after she was raped, her husband had so much contempt for her that it drove her to madness and she killed him by driving a dagger through his chest. Meanwhile, the dead man speaks through his medium that the bandit Tajomaru begged the woman to go away with him after he raped her, but she would only go with him if he killed her husband. Angered by this, he left her. In his rage and depression, the man committed suicide with a dagger.
The film is elegant, beautifully segueing between present and flashbacks like a flowing dreamscape, and though it paints a bleak picture of humanity, exploring the lowest instincts in people, the film ends with hope. That hope is the saving of an abandoned infant that symbolizes the purity and innocence that resides in us all. Kurosawa's film would not only open up international cinema to the West, but it would go on to influence some of the classic avant-garde films of the European greats, like Alain Resnais' Last Year at Marienbad.
Video Quality
[Rating:4/5]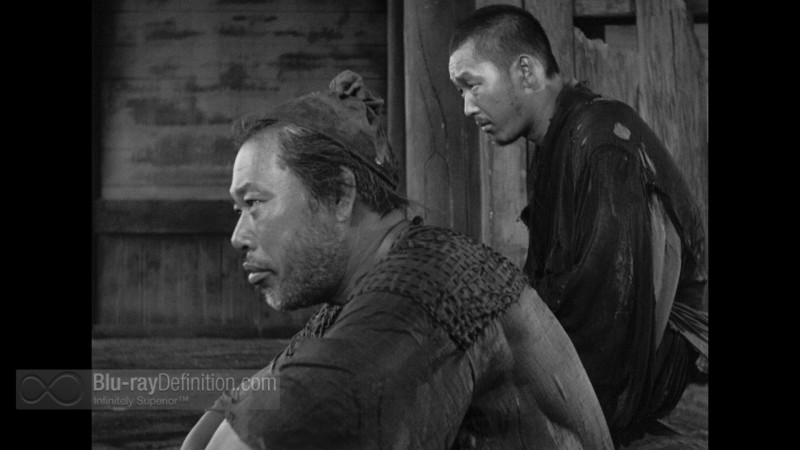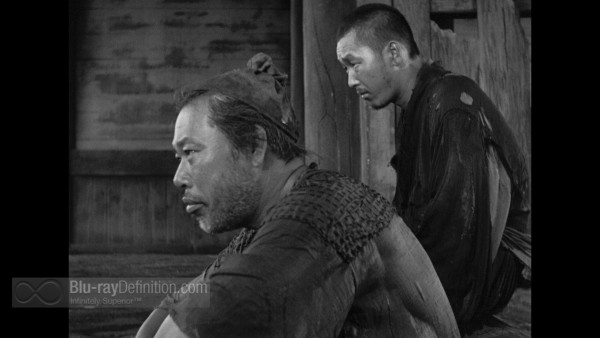 This edition of Rashomon from Criterion was restored by the Academy in 2008 and it looks fantastic considering its age. There are some rough patches here and there where the source shows its warts like scratches, some washed out shadows, and so forth, but the majority of the time, this AVC/MPEG-4 transfer from Criterion looks clean and rather detailed, with a natural and thin layer of grain, and extremely strong contrast. High frequency information is greatly extended, which reveals itself in the strong textural information one sees in facial close-ups.
Audio Quality
[Rating:3/5]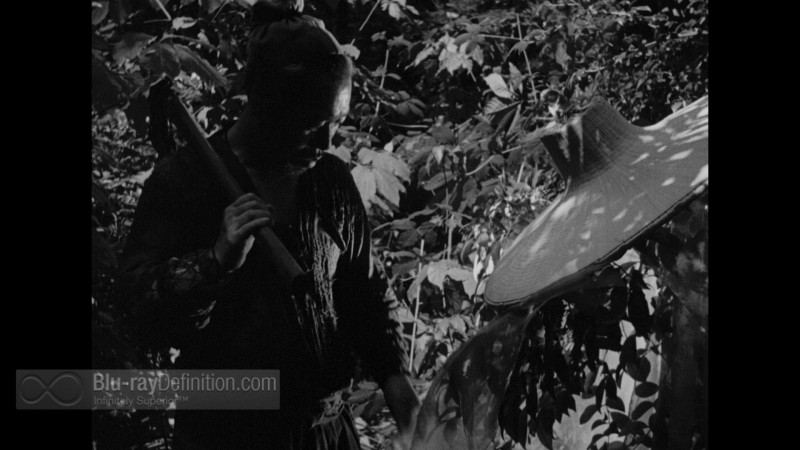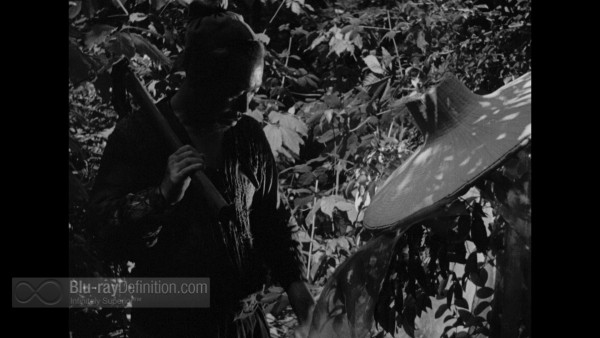 I suppose one can't complain too much about the audio for a film from 1950, but Rashomon does have a lot of audible hiss and sounds rather muffled. There have certainly been other films that have come to Blu-ray from the same era sounding a bit better than this, but in the end, it still sounds relatively good all things considered, in this Japanese LPCM 1.0 track. There is also an English Dolby Digital 1.0 dub provided that looks and sounds silly, so avoid it.
Supplemental Materials
[Rating:4/5]
Rashomon is loaded up with informative documentaries, interviews, and essays, although much of the materials here are ported over from the previous edition and up-scaled to 1080i as well.
The supplements:
Commentary featuring critic and historian Donald Richie, author of The Films of Akira Kurosawa, recorded by the Criterion Collection in 2001.
Robert Altman on Rashomon (1.33:1; 1080i/60; 00:06:37)
The World of Kazuo Miyagawa (1.33:!; 1080i/60; 00:12:34) – Renowned cinematographer Kazuo Miyagawa collaborated with a number of great Japanese filmmakers, including Akira Kurosawa, Kenji Mizoguchi, and Kon Ichikawa, and Yasujiro Ozu. These excerpts from the Japanese television documentary The World of Kazuo Miyagawa explore Miyagawa and Kurosawa's working relationship on Rashomon.
A Testimony as an Image (1.33:1; 1080i/60; 01:08:22) – In this sixty-eight-minute documentary, script supervisor Teruyo Nogami, who first worked with Akira Kurosawa on Rashomon, catches up with may of the film's crew members, including cowriter Shinobu Hashimoto and assistant director Tokuzo Tanak. In separate interviews and a roundtable discussion, they talk about the screenplay's evolution, difficulties during the shooting if the film, and Kurosawa's working methods.
Interview with Takashi Shimura (00:16:03)– In this audio piece,regular Kurosawa actor Takashi Shimura – whom plays the woodcutter in Rashomon – is interviewed by writer and critic Gideon Bachmann at the 1961 Berlin Festival. Shimura provides rare insight into Kurosawa's filmmaking process, discussing the director's reputation as an "emperor" on set, his detailed rehearsals, and how he elicits the best performance from his actors.
Trailer
Booklet: Featuring an essay by film historian Stephen Prince; an excerpt from director Akira Kurosawa's Something Like an Autobiography; and reprints from Rashomon's two source stories by Ryonosuke Akutagawa, "Rashomon" and "In a Grove."
The Definitive Word
Overall:
[Rating:4/5]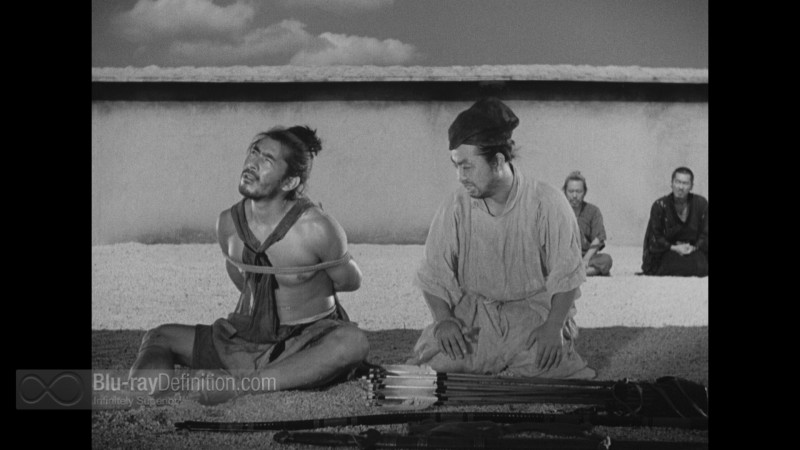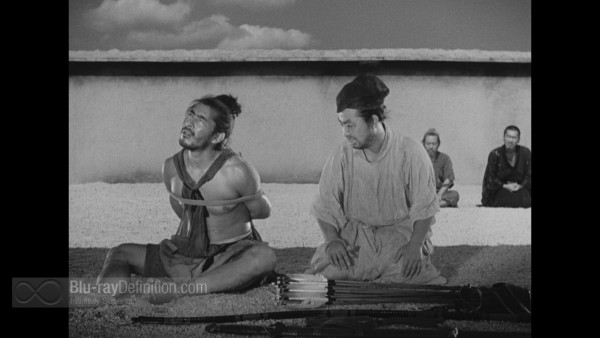 A magnificent classic of the highest caliber with beautiful visuals and a flowing visual style, Rashomon is an innovative chambara classic that redefined the genre and still ranks as one of the filmmakers greatest efforts.
Additional Screen Captures
[amazon-product]B008Y5OWO8[/amazon-product]
Purchase Rashomon [Criterion Collection] on Blu-ray  at CD Universe
Shop for more Blu-ray titles at Amazon.com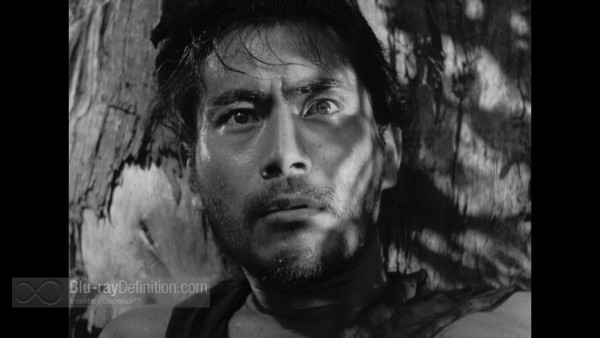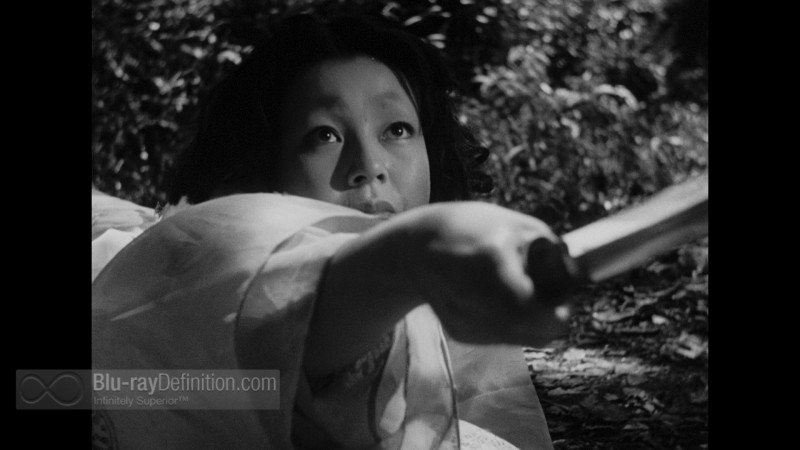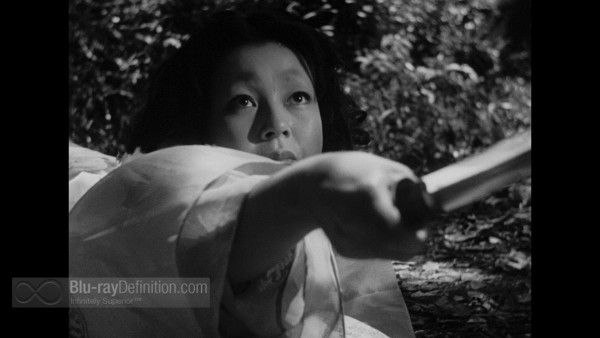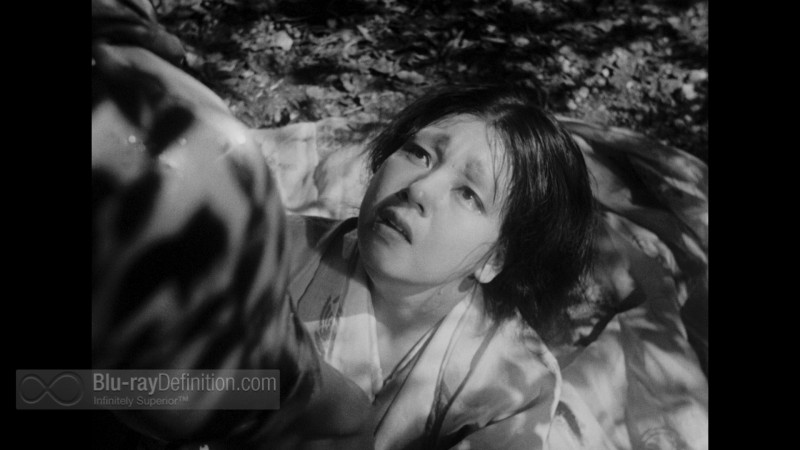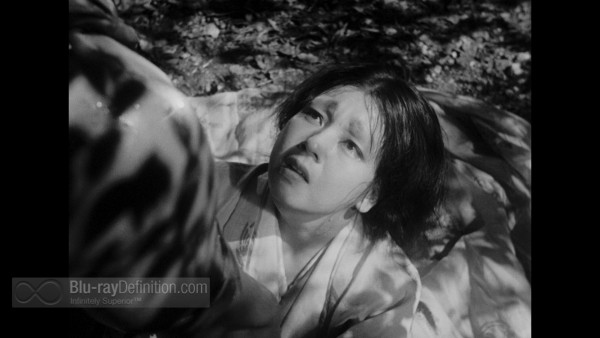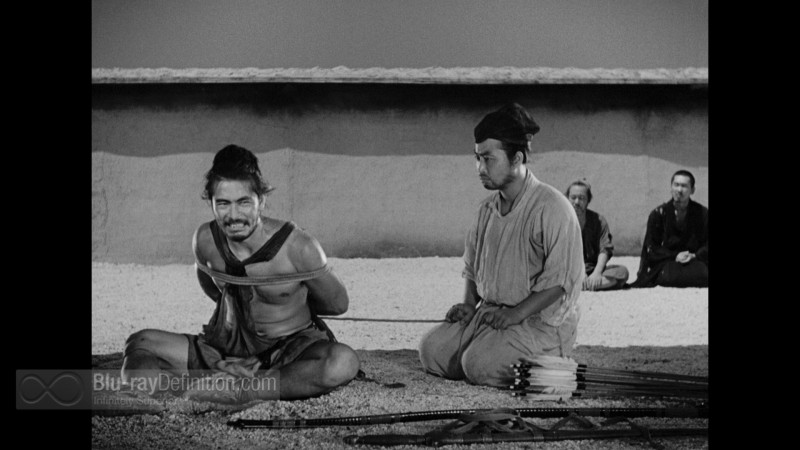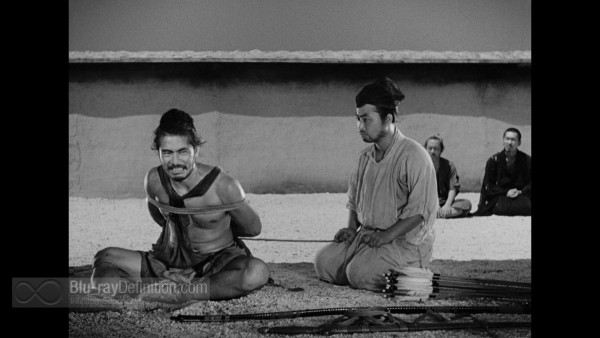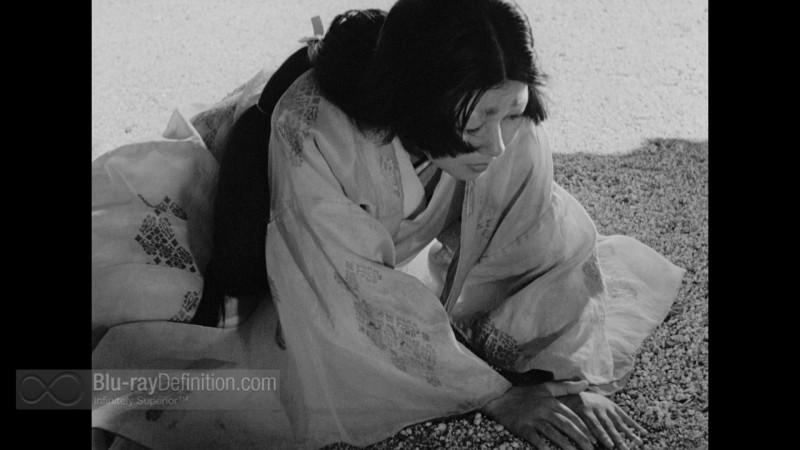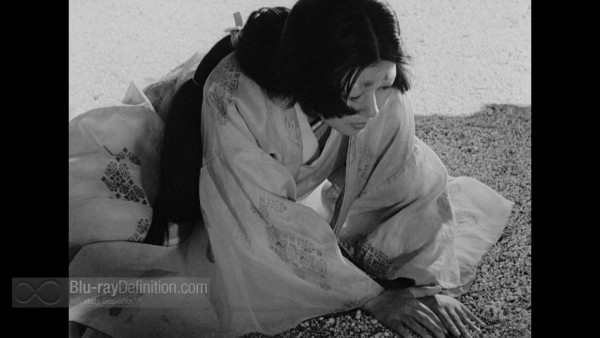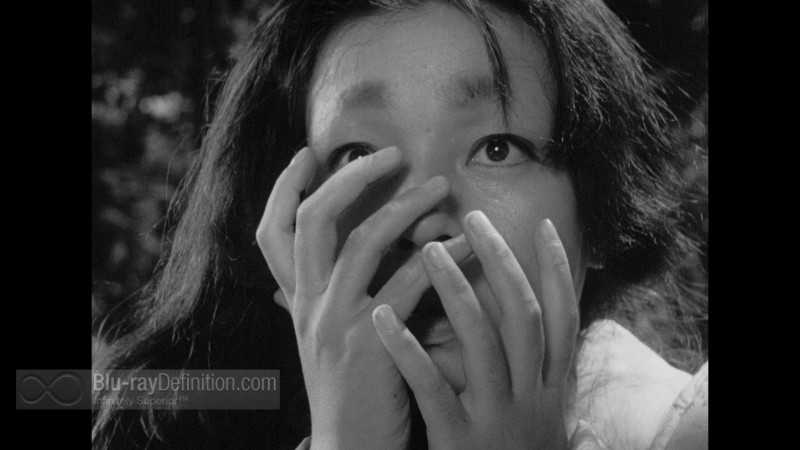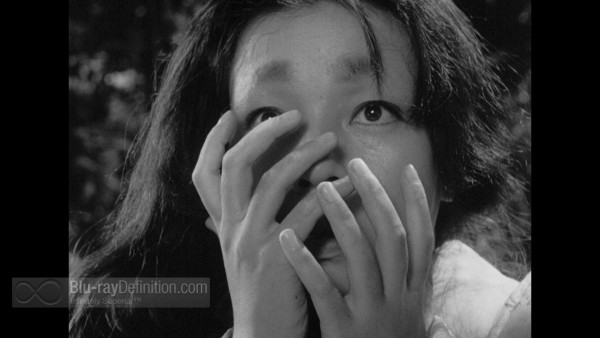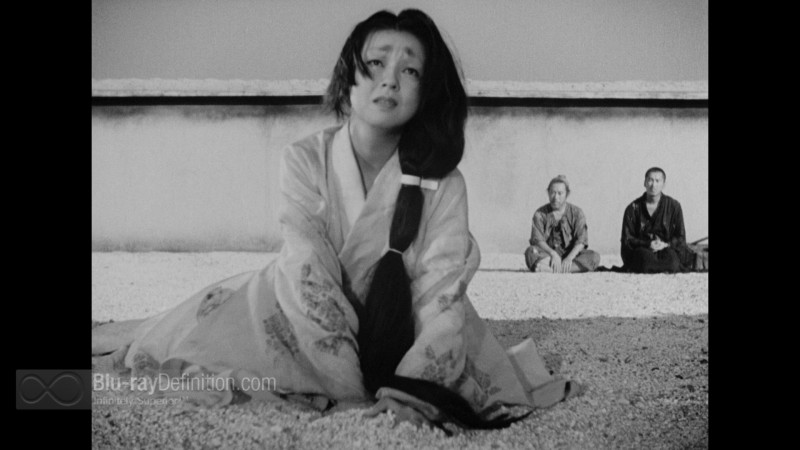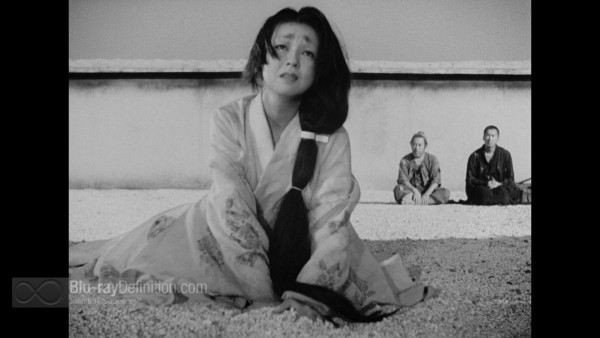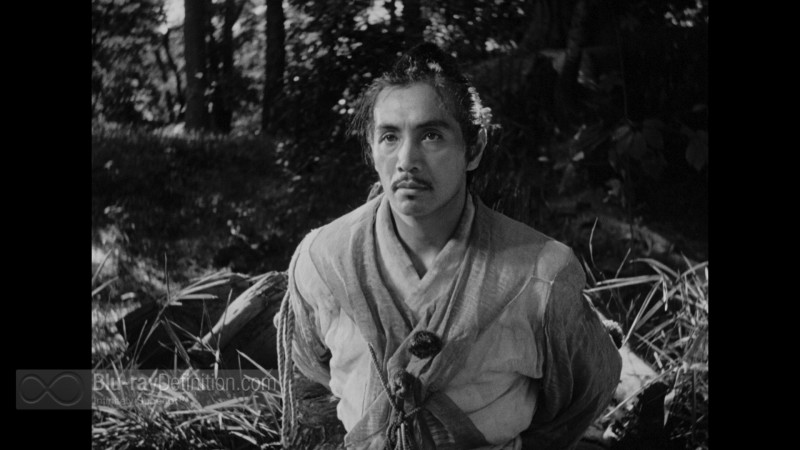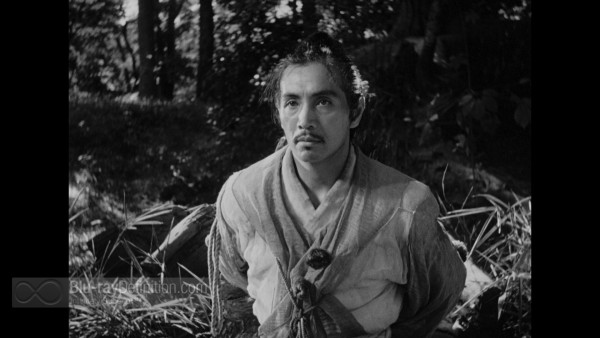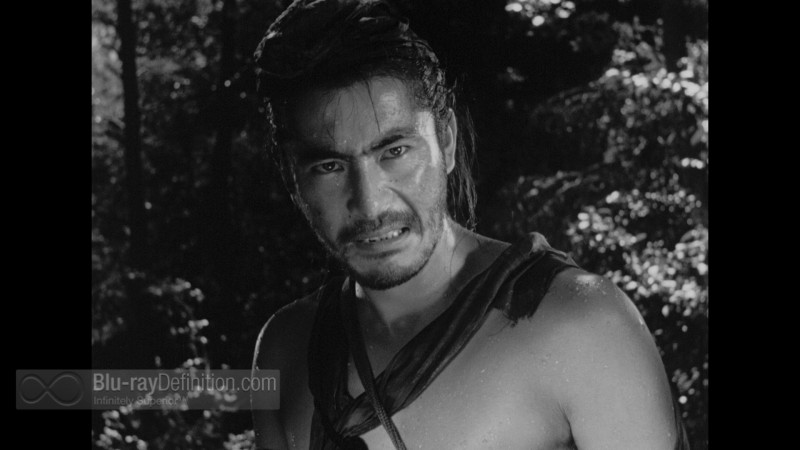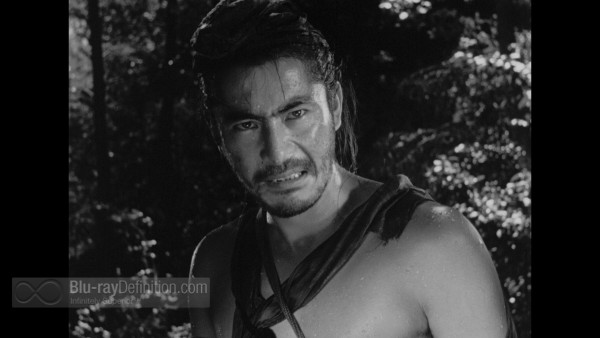 [amazon-product]B008Y5OWO8[/amazon-product]
Purchase Rashomon [Criterion Collection] on Blu-ray  at CD Universe
Shop for more Blu-ray titles at Amazon.com