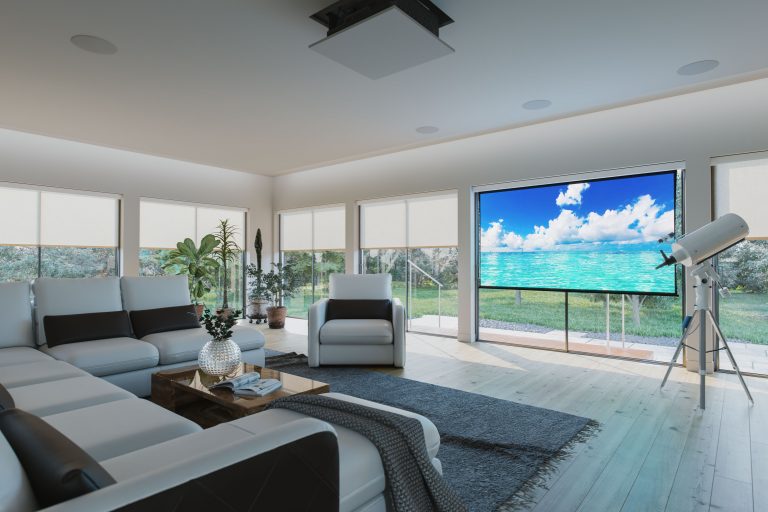 Austin, TX—March 18, 2019—Screen Innovations (SI) which is known best for its optical screen materials such as Black Diamond, is announcing an all-new, completely re-designed from the ground up version of its popular Solo motorized screen, the Solo 2. Touted as the smallest cassette ever made, Solo 2 was designed as the first motorized screen solution to fit into the design of a room and was capable of being easily carried and installed in less than 5-minutes by a single person. SI CE0 Ryan Gustafson describes the Solo 2 as a"completely re-engineered product, and by completely re-engineered, I mean absolute simplicity."  The screen's compact cassette design is 17% smaller than the original with a wide array of options and sizes up to 160" diagonal.
The Solo 2 maintains its innovative rechargeable power option as well as the existing wired low-voltage option, adding wired AC and a number of control connectivity options such as RTS, RS485. Solo 2 is capable of reverse orientation that enables users to drop their screen in front of an existing flat-panel or wall-art without obstruction concerns. There are 12 designer-selected color options and a magnetic recharging port for a lithium-powered motor, an action that is only needed every two years.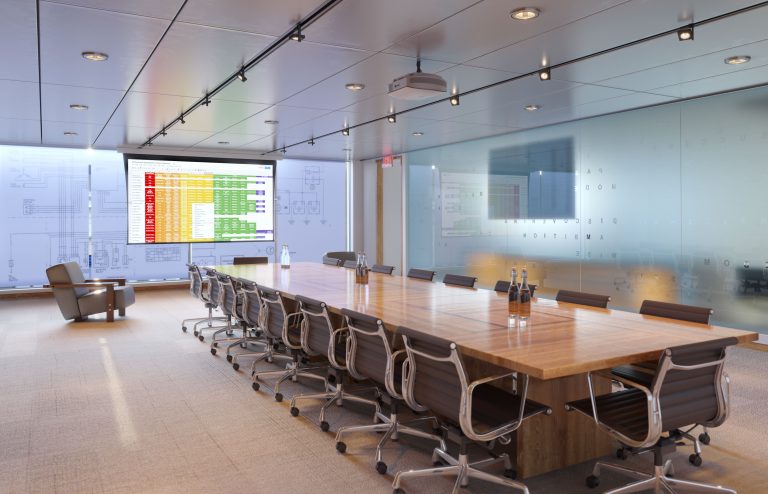 Further options include Slate, SI's popular ambient-light rejecting material, and "Short Throw" making Solo 2 the world's only motorized screen with an optical material specifically suited for ultra-short throw projectors. Additionally, SI has included their highly refined white and gray materials, also rated for 8K projection.
Screen Innovations' Solo 2 began shipping April 2, 2019.
For more information visit the Screen Innovations Solo 2 website