– –

The Film
[Rating:3.5/5]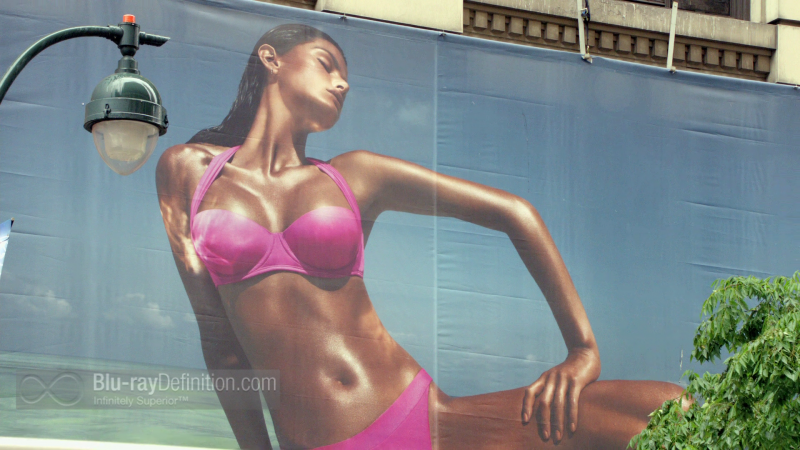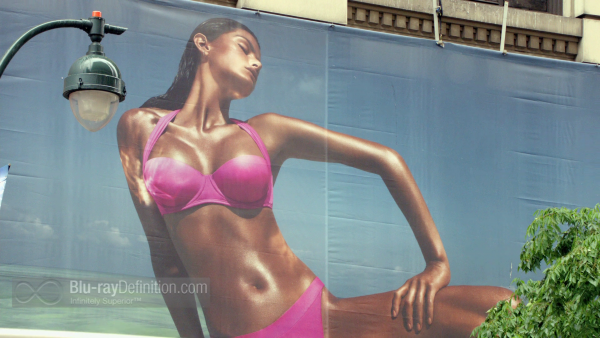 Stuart Blumberg, co-writer of The Kid's Are All Right, follow's up that Oscar winning effort with Thanks for Sharing, a comedy/drama that is also the screenwriter's directorial debut. The film offers up a down-to-earth view of addiction and compulsive behaviors while finding time to mix in a little romance.
The story follows three men who meet in a twelve step program for addicts. The twist here is, they are recovering from sex addiction. Adam (Mark Ruffalo re-teaming with Blumberg) has been sailing along smoothly for five years now, abstaining from all sexual activities after what we eventual learn was a life filled with uncontrollable and dangerous sexual proclivities. He finds his world teetering and his vow of abstinence in jeopardy when he meets and falls in love with the beautiful and too perfect to be real Phoebe (Gwyneth Paltrow). Adam's sponsor, Mike (Tim Robbins), is the wise sage of the group. A construction contractor who also struggles with alcoholism, Mike spends his time bolstering the morale of the other program members, offering them tidbits of wisdom to see them through their struggles. When Mike's twentysomething son turns up back at home unexpectedly, it causes strife between he, his wife Katie (Joely Richardson), and their son. Despite Mike's knowing air, he can't connect with his own son, a recovering addict himself. Newcomer to the group, the overweight doctor Neil (Josh Gad), is there by court order for forcibly touching women in a sexual way. We see him early on rubbing against a woman on the subway. He doesn't seem to take the whole process seriously until he reaches rock-bottom when he loses his job at the ER trying to film up his boss' skirt. He soon finds himself taking to one of the group's few female members, nymphomaniac hairdresser Dede (Alicia Moore, better known as P!nk). The two form a bond that challenges their abilities to be just friends with members of the opposite sex.
While Thanks for Sharing really doesn't break any new ground where films about addiction are concerned, nor does it wow viewers with any cinematographic wizardry, it does offer up several fine performances that hit home in an honest way. Gad has some obvious comedic break-out moments that play up the sexual aspects of the subject early on, such as his incompetent attempt at rubbing up against a woman on a nearly empty subway train that gets him cracked on the forehead with an iPhone. He also surprises with amazingly sympathetic performances that show how far he has fallen, such as one scene where he crams a carton of doughnuts in his mouth one after the other, or when he realizes the depths to which he has fallen in the group and decides now is when he must change. The other members of the cast are also on point, especially Ruffalo, who comes across with a desperate sincerity that makes us really feel his pain when he begins to spiral when things inevitably start going badly between Adam and Phoebe.
Blumberg does prove again with Thanks for Sharing that he understands the human condition, even if at times this particular film seems content to linger around the fringes of what we would all expect, and to tie things up, for the most part, so we don't finish with more bitterness than we can handle. As a director, he finds a good balance between the comedy and drama, and never slips too far into the world of cliché.
Video Quality
[Rating:4/5]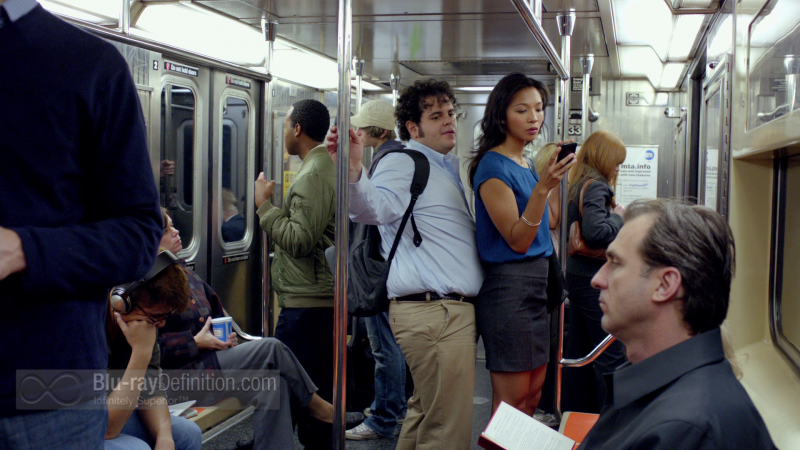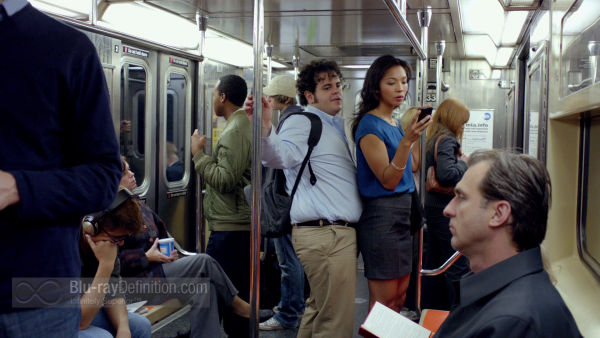 Thanks for Sharing was shot in high definition on the Arri Alexa with Cooke S4 lenses. A few times the video noise looks just a tad harsh, and also some slight color banding can be eyed, but apart from that, we get good textures and a very good amount of contrast and natural color reproduction in this AVC/MPEG-4 1080p encodement on Blu-ray.
Audio Quality
[Rating:4/5]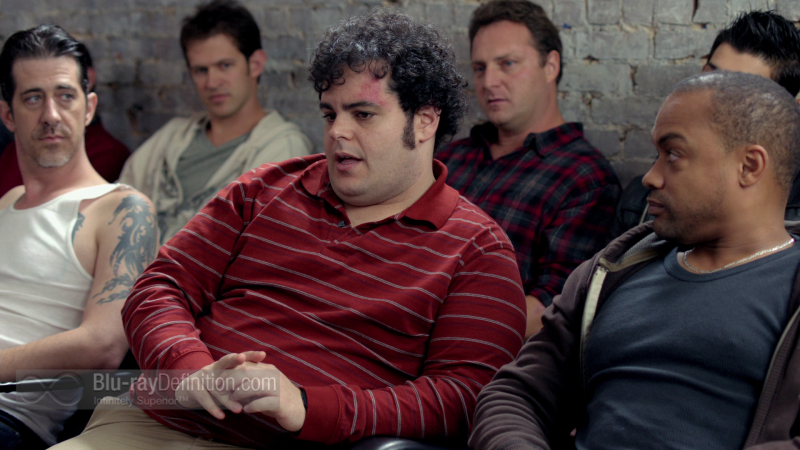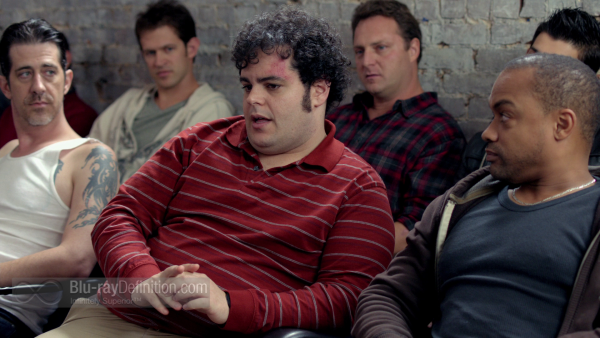 The DTS-HD Master Audio 5.1 (48kHz/24-bit) track offers a straightforward mix with clean dialogue and some low-level atmospherics in the surround channels. There's little low frequency extension, but it's not really necessary in this dialogue dominated soundtrack.
Supplemental Materials
[Rating:2.5/5]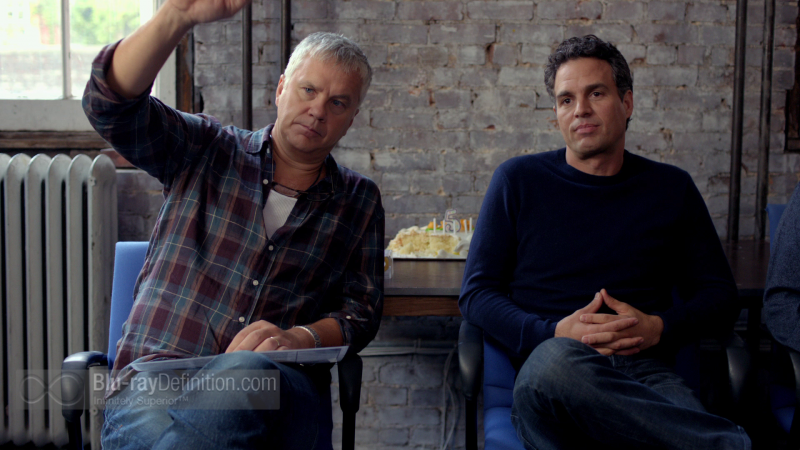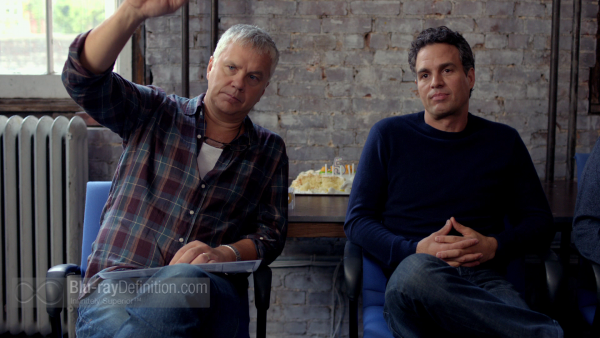 Digital HD UltraViolet
Filmmaker Commentary
Gags (1.78:1; 1080p/24; 00:02:39)
Deleted Scenes (1080p/24; 00:09:49):

Mom, I'm With a Patient
Bugging Out
Public Displays of Affection
Point of Order
Laptop Indiscretion
Adam's Meeting Fantasy
Mom, I'm a Sex Addict

One Step at a Time: Making of Thanks for Sharing (1.78:1; 1080p/24; 00:15:19)
The Definitive
Overall:
[Rating:3.5/5]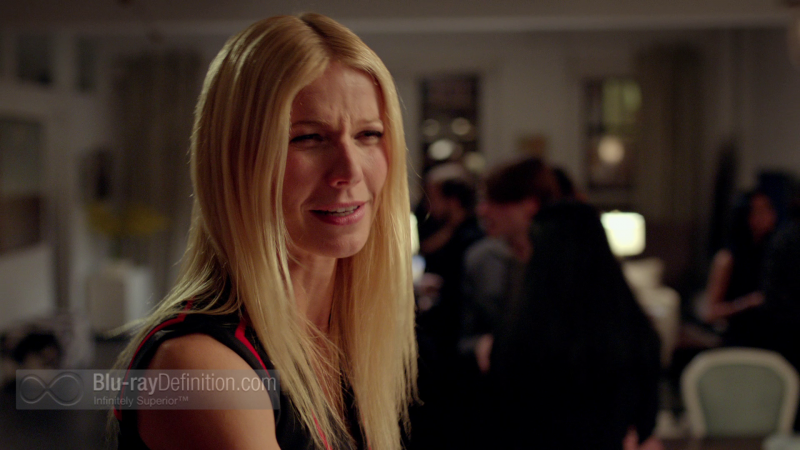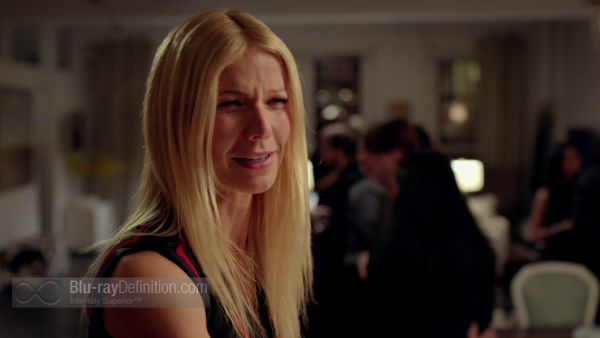 Thanks for Sharing offers up a satisfactory look at people whose lives are out of control. The mix of comedy and drama is held together by competent direction and mostly by the strong performances from the central cast. While it doesn't break any new ground, it's a satisfying film on the whole.
Additional Screen Captures
[amazon-product]B00FXWAZX2[/amazon-product]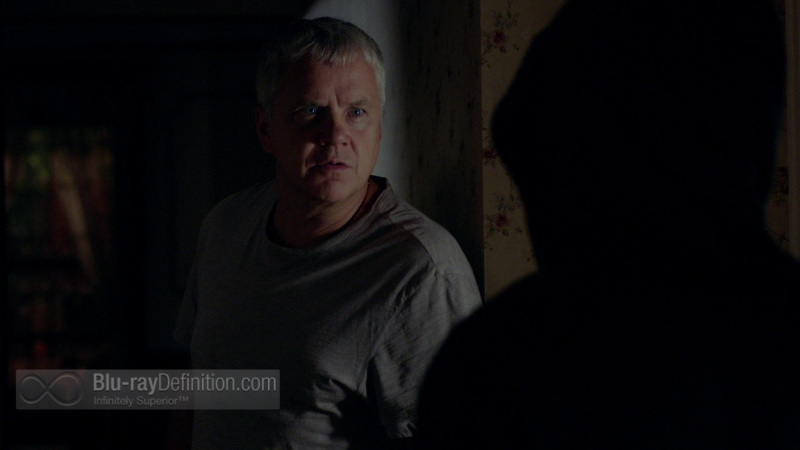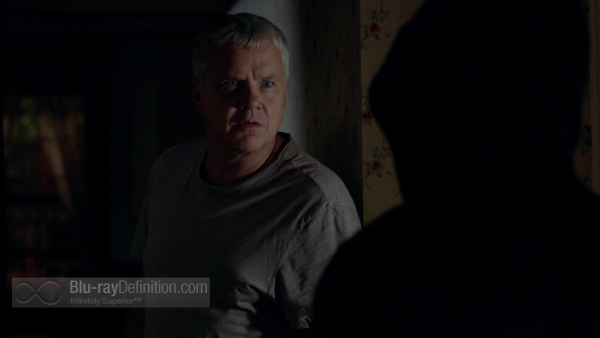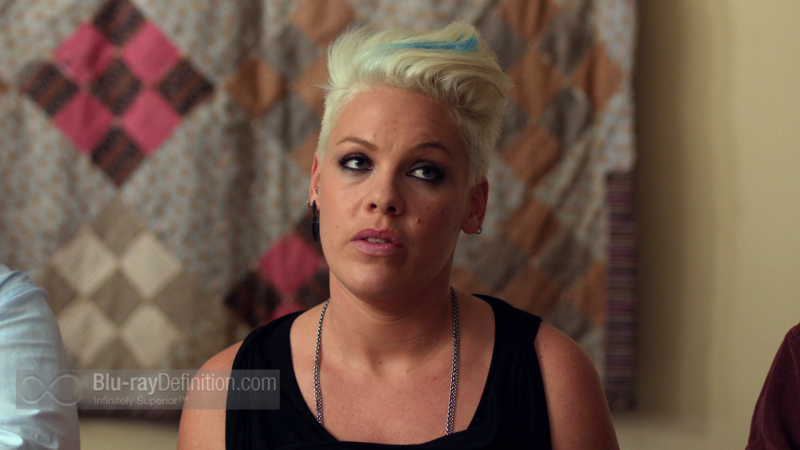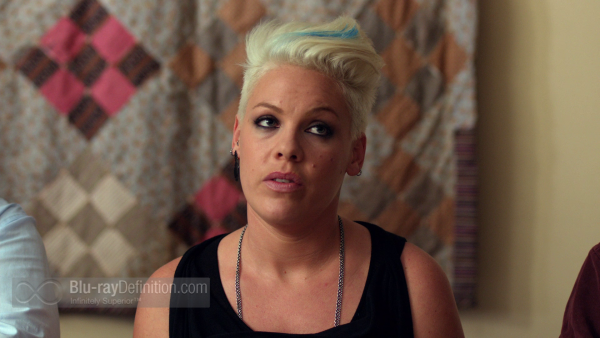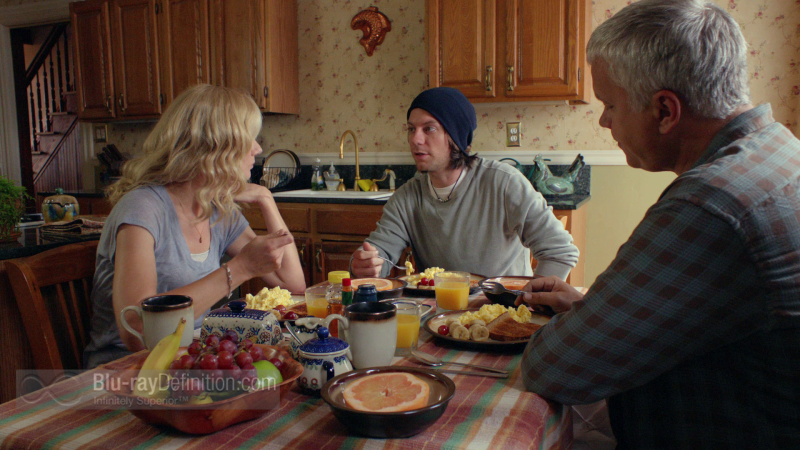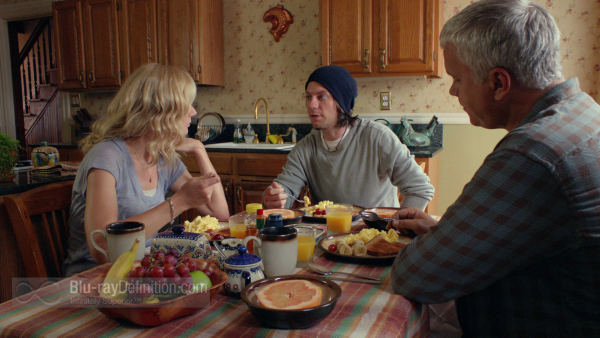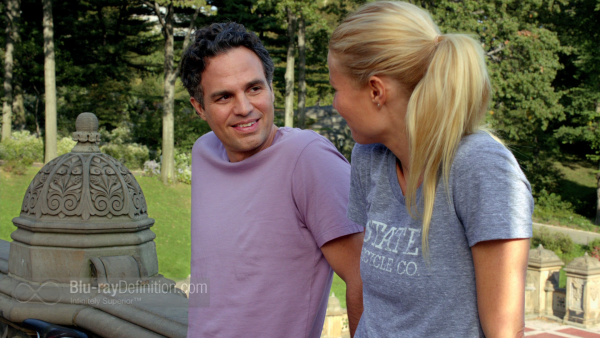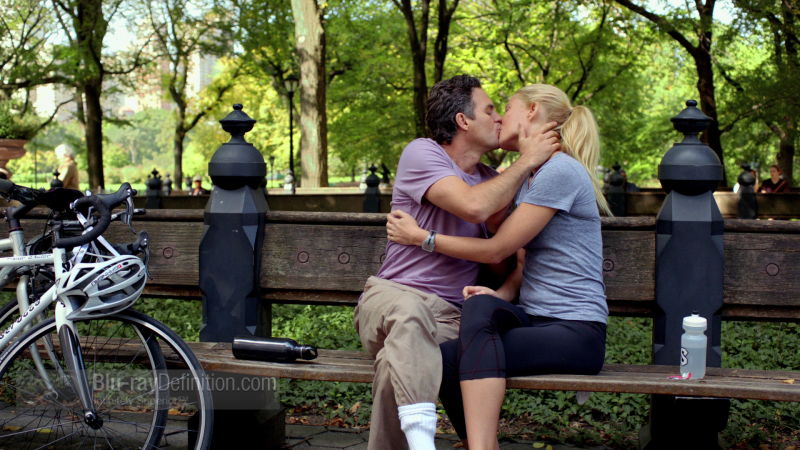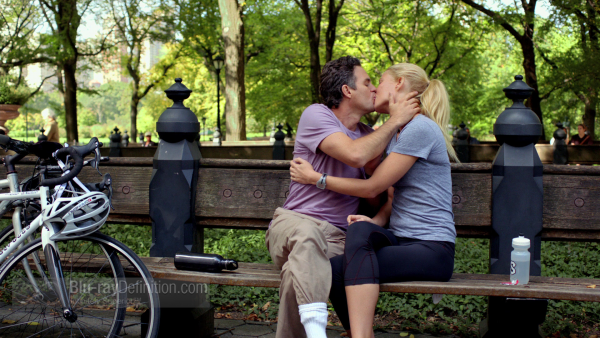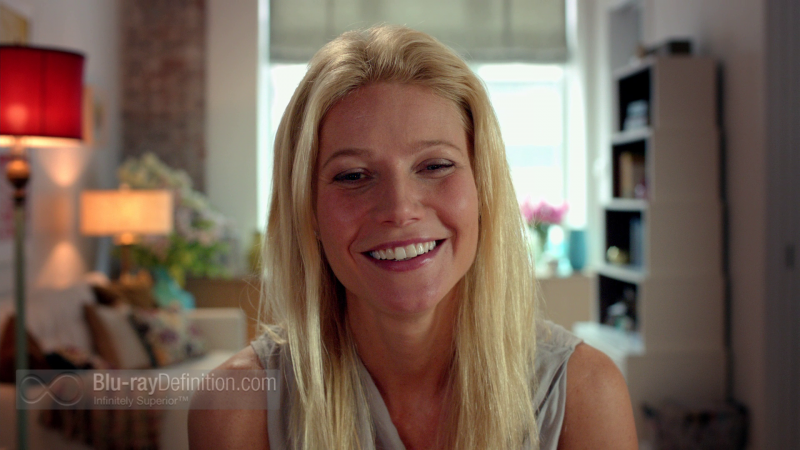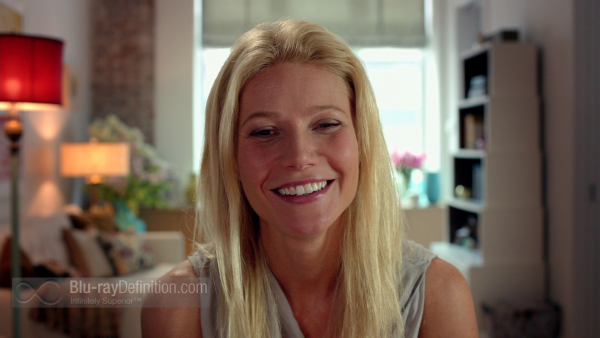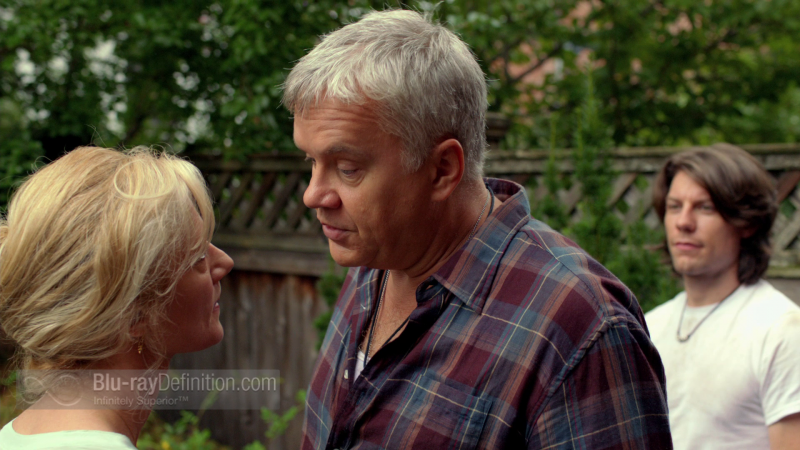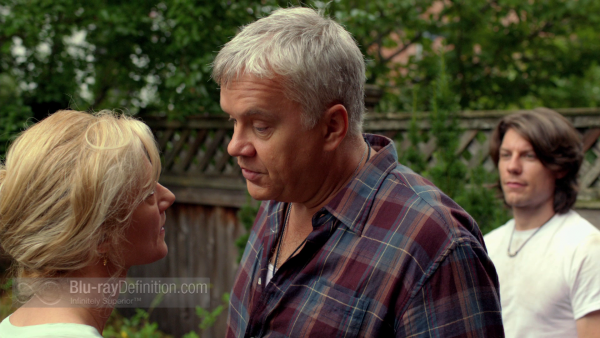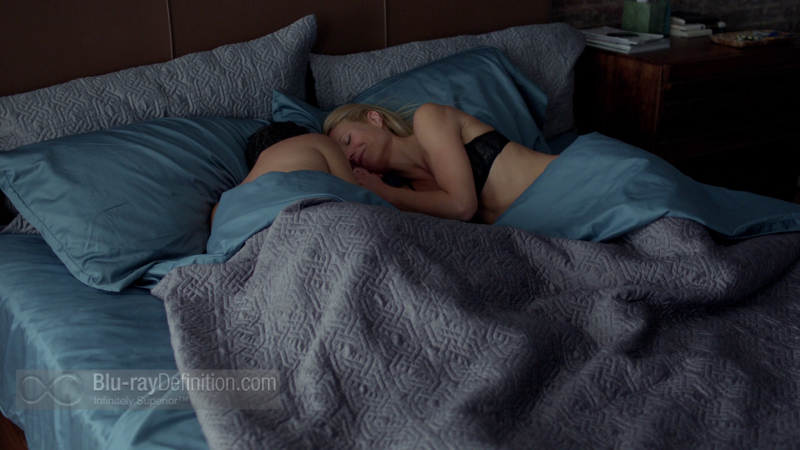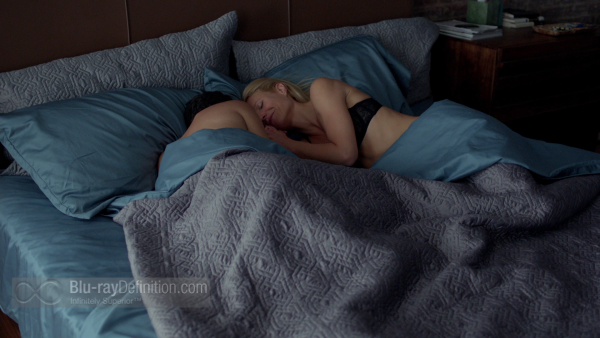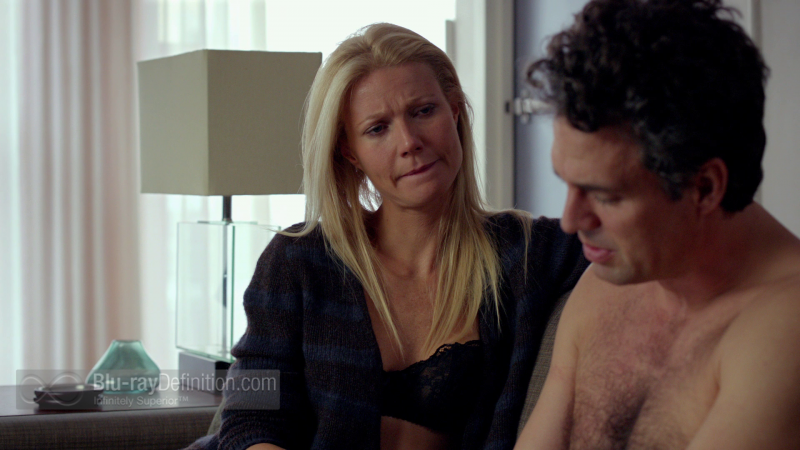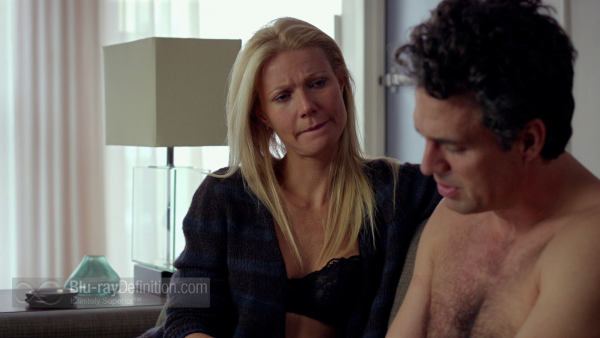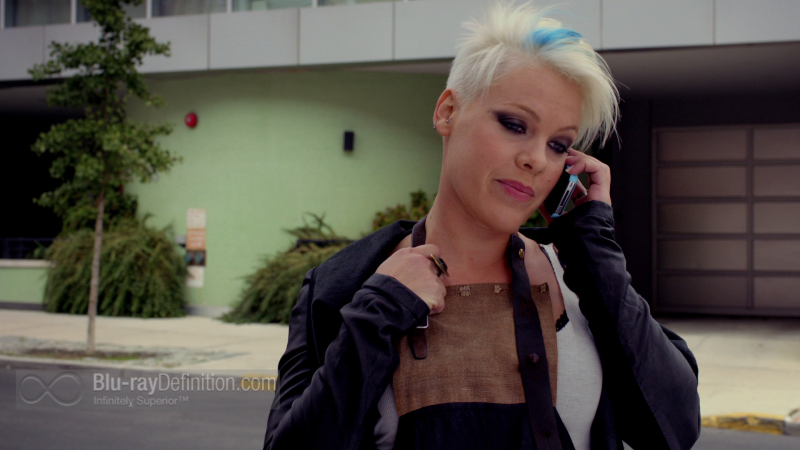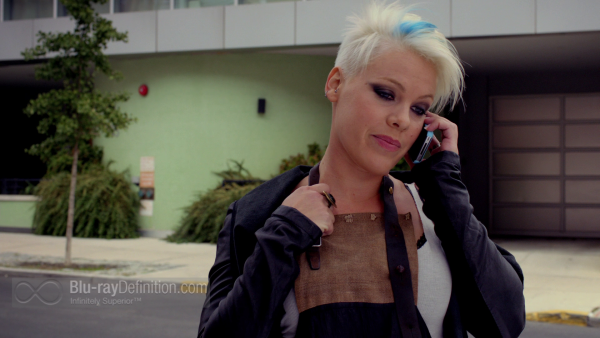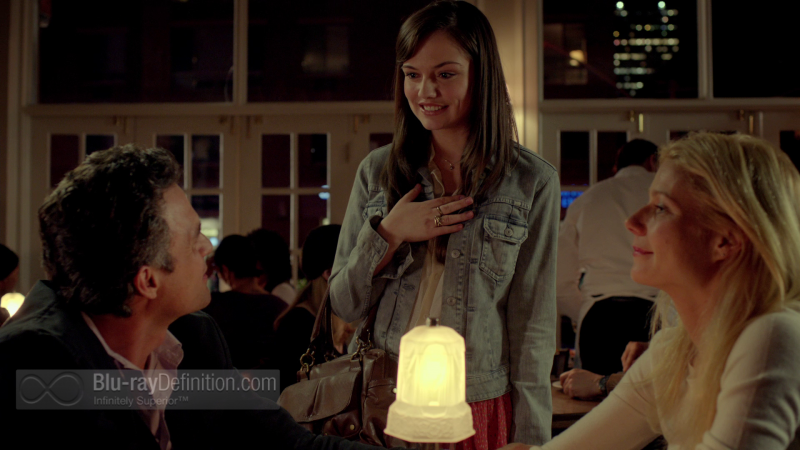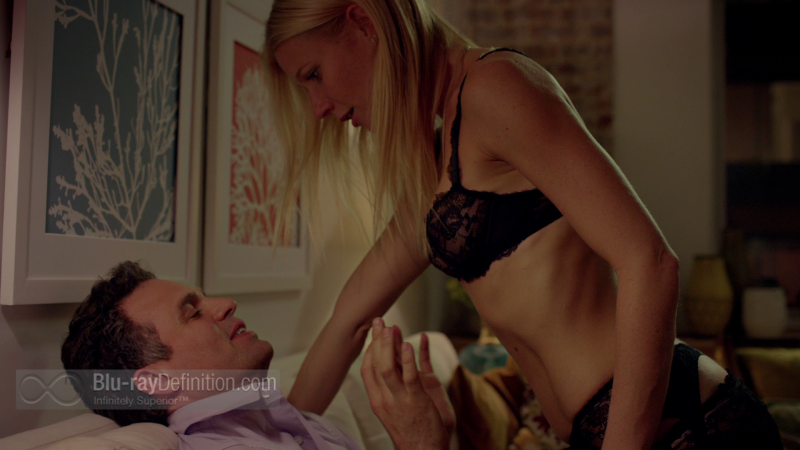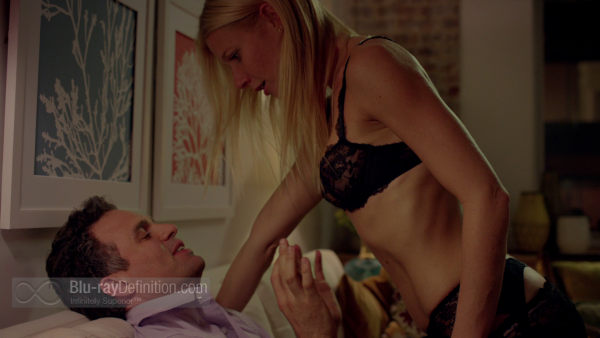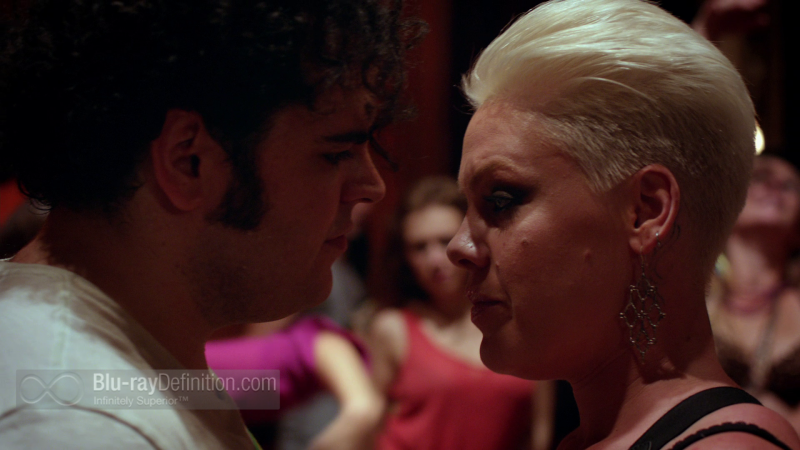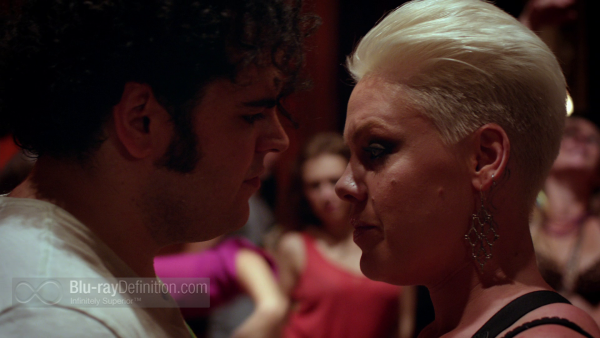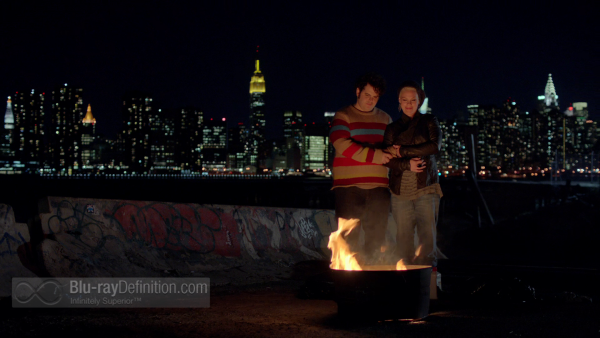 [amazon-product]B00FXWAZX2[/amazon-product]