SHOUT! FACTORY TV AND FAMOUS MONSTERS OF FILMLAND PRESENT KAIJU MOVIE MARATHON FEATURING NINE GODZILLA FILMS, HOSTED BY KAIJU EXPERT AUGUST RAGONE, TO PREMIERE ON SHOUT! FACTORY TV LIVE AND PLUTO TV JULY 18TH
Featuring Godzilla: the Uncut Japanese Original, Godzilla Raids Again, Godzilla: King of the Monsters, Rodan, Mothra vs. Godzila, Ghidorah: the Three-Headed Monster, Monstero Zero, Godzilla's Revenge and Terror of Mechagodzilla
Shout! Factory TV is partnering with the original monster fanzine Famous Monsters of Filmland to present a Kaiju movie marathon of catastrophic proportions! Join us for a twenty-four hour livestream hosted by Kaiju expert August Ragone as nine classic Godzilla films and fan favorite episodes of Ultra Seven and Ultra Q blast through the screen on Saturday, July 18.
With programing ranging from Godzilla, The Uncut Japanese Original to Terror of Mechagodzilla, this event will be a visceral thrill ride, with promises of the utmost destruction along the way. The Kaiju marathon comes complete with original introductions by renowned Kaiju authority August Ragone, commenting on the impact of these classic films. A two-time Rondo Award-winning author of Eiji Tsuburaya: Master of Monsters, Ragone has commented on Japanese film and popular culture on radio, television, in print, online, and at events for more than three decades.
Shout! Factory TV's Kaiju Movie Marathon will be streaming from midnight to midnight (Eastern Time) on Saturday July 18th atwww.shoutfactorytvlive.com and on Pluto TV, CH 427. For mobile, tablet and connected TV devicesthe marathon is accessible via the Pluto TV app. The marathon is also available via Pluto TV in the living room (Amazon's Fire TV and Fire TV Stick, Android TV devices, Chromecast and Apple Airplay), on the go (apps for iOS,Android and Amazon) and at your fingertips on PC's, Mac's or on the web. All nine Godzilla films and episodes of Ultra Seven and Ultra Q will also be available on Shout! Factory TV for evergreen streaming following the marathon.
Prepare yourselves for something monstrous! Tune in for the Kaiju calamity, and live tweet with #godzilla. Shout! Factory TV and Famous Monsters of Filmland will be giving away prizes to fans and viewers of the marathon, including a $100 gift certificate for Shout! Factory merchandise.
Join the conversation on:
Twitter: @ShoutFactoryTV, @FMoF
Facebook: httpss://www.facebook.com/shoutfactorytv, httpss://www.facebook.com/FMOFL
KAIJU CONTENT STREAMING ON SHOUT! FACTORY TV LIVE:
 Godzilla: The Uncut Japanese Original (1954)
American nuclear weapons testing results in the creation of a seemingly unstoppable, dinosaur-like beast.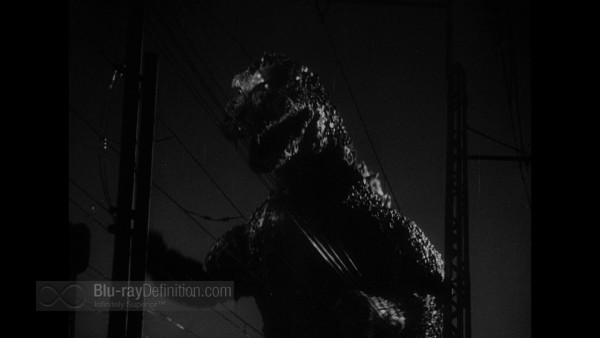 (Read our review of Gojira (Godzilla) [Criterion Collection] on Blu-ray
Godzilla Raids Again (1955)
Godzilla battles an irradiated Ankylosaur and destroys Osaka in the process.
Godzilla: King of the Monsters (1954)
A 400-foot dinosaur-like beast, awoken from undersea hibernation off the Japanese coast by atomic-bomb testing, attacks Tokyo.
Rodan (1956)
Mutant pterosaurs and prehistoric insects terrorize humanity.
Mothra Vs. Godzilla (1964)
A greedy developer unwittingly hatches a gigantic baby moth upon Tokyo, while Godzilla strikes once again.
Ghidorah: The Three-Headed Monster (1964)
After a meteorite unleashes a three-headed beast upon Tokyo, Mothra tries to unite with Godzilla and Rodan to battle the extraterrestrial threat.
Monster Zero (1965)
Aliens from Planet X request the use of Godzilla and Rodan to fight off King Ghidorah, but have a better use for the three monsters.
Godzilla's Revenge (1969)
A bullied schoolboy dreams of traveling to Monster Island, where he befriends Godzilla's son, who is also having bully troubles.    
Terror of Mechagodzilla (1975)
Godzilla comes to the rescue when an alien race rebuilds Mechagodzilla to destroy Earth's cities.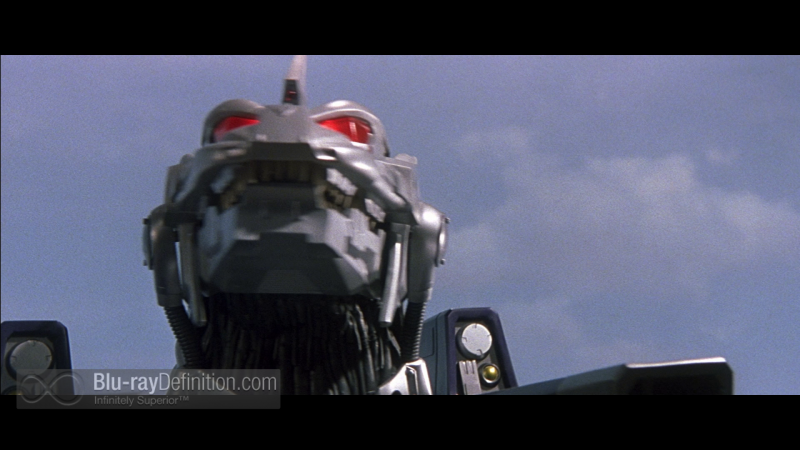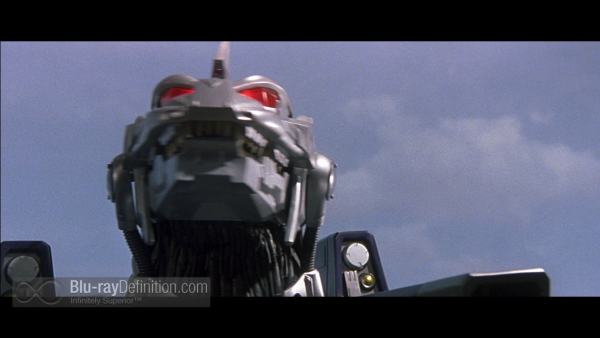 (Read our review of Godzilla Vs. MechaGodzilla on Blu-ray)
ULTRA Q – 8 fan favorite episodes
"For the next 30 minutes, your eyes will leave your body and arrive in this strange moment in time…" In the world of Ultra Q, the very fabric of nature is warped into a state of unbalance, and all manner of strange phenomenon, and unearthly creatures, threaten the very future of mankind! On the scene are a world-renown scientist and his young friends—a girl photojournalist, an aviator, and his co-pilot—who investigate these supernatural menaces. When sheer military might is futile, the intrepid trio comes to the rescue, armed solely with their ingenuity, and scientific prowess, to quell these malevolent forces and restore the balance of nature.
The precursor to Ultraman, Ultra Q is a seminal science-fantasy television series in the monstrous mold of The Outer Limits and The X Files, which is deeply ingrained in the psyche of Japanese pop culture as The Twilight Zone is to America. Eiji Tsuburaya, the visual effects wizard behind Godzilla, Rodan, and Mothra, creates a spectacular cavalcade of bizarre beasts and mass mayhem in each and every episode of this wildly popular series. Never before broadcast in the North America, Ultra Q stars Kenji Sahara (Rodan), Hiroko Sakurai (Ultraman), Yasuhiko Saijo (Destroy All Monsters), and is now available on Shout! Factory TV.
ULTRA SEVEN– 8 fan favorite episodes
The Earth is in danger! Even now, fiendish hands are stretching out from the distant stars to seize the world…From their massive underground complex near Mt. Fuji, the Ultra Guard, an elite unit of the Terrestrial Defense Force, equipped with a squadron of Ultra Hawks, stands vigilant as our decisive first-line to combat the myriad of alien aggressors, who threaten the very existence of our planet. But, unbeknownst to his fellow teammates, Dan Moroboshi, is secretly an extraterrestrial aiding them in their fight to preserve the future of humanity — considered the "7th member" of the Ultra Guard — better known as "Ultra Seven!"
Produced by the creative team behind Ultraman, Ultra Seven is the third entry in the "Ultra Series," and is arguably the best of the long-running franchise, with its emphasis on science fiction and themes touching on subjects ranging from the cruelty of war to social and racial injustices in the grand tradition of Star Trek and The Outer Limits. Plus, Ultra Seven features the colossal monsters and spectacular visual effects viewers expect from the men who brought Godzilla to life!
Schedule of Films*
12:00 a.m. – Godzilla, the Uncut Japanese Original (1954)
1:45 a.m. – Ultra Q episodes
5:15 a.m. – Ultra Seven episodes
6:30 a.m. – Godzilla, King of the Monsters (1954)
8:15 a.m. – Ultra Seven episodes
9:00 a.m. – Rodan (1956)
10:30 a.m. – Ultra Seven episodes
11:15 a.m. – Godzilla Raids Again (1955)
12:45 p.m. – Ultra Seven episodes
1:30 p.m. – Mothra vs. Godzilla (1964)
3:15 p.m. – Ghidorah, the Three-Headed Monster (1964)
5:00 p.m. – Monster Zero (1965)
6:45 p.m. – Godzilla's Revenge (1969)
8:15 p.m. – Terror of Mechagodzilla (1975)
10:00 p.m. – Godzilla, the Uncut Japanese Original (1954)
11:45 p.m. – Godzilla's Revenge (1969)
1:15 a.m. – Terror of Mechagodzilla (1975)
3:00 a.m. – Godzilla, the Uncut Japanese Original (1954)
*Times listed are Eastern time, approximate and subject to change.
ABOUT SHOUT! FACTORY TV
SHOUT! FACTORY TV is a premiere digital entertainment streaming service that brings timeless and contemporary cult favorites to pop culture fans. With a uniquely curated entertainment library, the channel offers an unrivaled blend of cult TV shows, movies, comedy, original specials and more – presenting an exciting entertainment alternative to major streaming services. SHOUT! FACTORY TV's programming leverages a distinctive library of pop culture-defining entertainment curated from Shout! Factory, Westchester Films, Timeless Media Group, Scream Factory, major studios, independent producers and other sources from around the world. Whether reliving childhood memories or discovering television series, movies and comedy specials for the first time, SHOUT! FACTORY TV will provide an immersive, high-quality viewing experience across a wide variety of screens and platforms, online at ShoutFactoryTV.com and on smartphone devices, tablets and connected TV, with an initial rollout on Roku.
ABOUT FAMOUS MONSTERS OF FILMLAND
The first and finest sci-fi, fantasy & horror pop culture fanzine, created by Forrest J Ackerman in 1958. Often imitated. Never duplicated. We are the original, one and only, official FAMOUS MONSTERS OF FILMLAND. Given the blessing of original editor Forrest J Ackerman prior to his passing, we have worked hard to fulfill his final wishes of restoring FM and taking it beyond the page. Today, we create new issues of Famous Monsters of Filmland that are available worldwide. Captain Company is back (www.captainco.com) selling all manner of monster goodies. And we've moved beyond the page with digital issues of the magazine and our website,famousmonsters.com.
ABOUT PLUTO TV
Pluto TV is an Internet TV platform that combines digital and traditional content into a familiar television experience. From your favorite TV shows and movies to viral clips, news and music videos, Pluto TV has over 100 free HD TV channels for your entertainment.
Founded in 2013, the Los Angeles-based company combines sophisticated technology with a team of entertainment enthusiasts who curate channels for every interest. The ever-expanding universe of content includes familiar favorites like news, music, sports, and comedy; partnerships with some of the best content creators and real-time agile channels capturing the social chatter.
Pluto TV is backed by U.S. Venture Partners (USVP), United Talent Agency, Sky (formerly BSkyB), Chicago Ventures, Great Oaks Venture Capital, Luminari Capital, Terry Semel's Windsor Media, Pritzker Group, and prominent angel investors.