– –
The Performance
[Rating:3.5/5]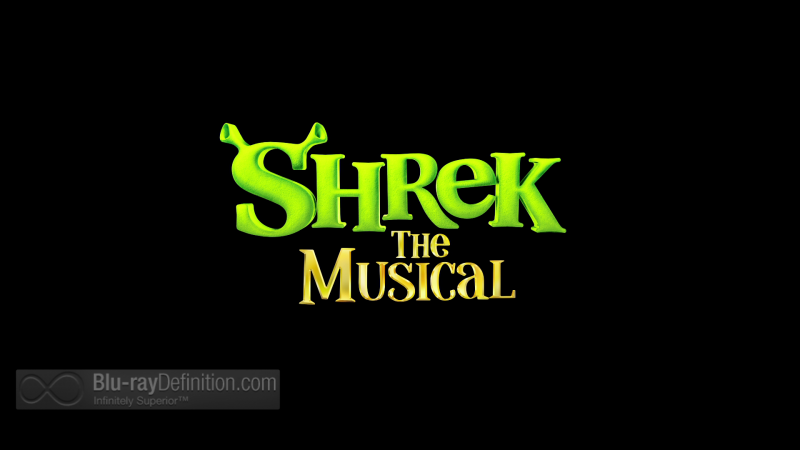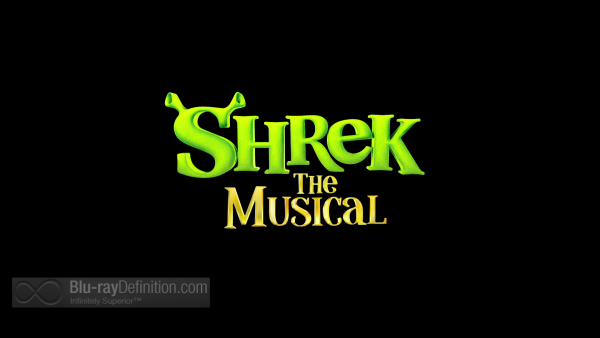 Shrek the Musical won a Tony Award for Best Costume Design (2009), and it's easy to see why. From the green ogre costume of Shrek to the numerous fairy tale characters like Pinocchio with his growing nose or the diminutive Lord Farquaad, all of the outfits are both original in conception, whimsical, and enticing to look at, especially for younger members of the audience who are sure to enjoy the heavy emphasis on primary colors. Apart from the costumes, however, this musical adaptation of the original Shrek animated film, with music by Jeanine Tesori and book and lyrics by David Lindsay-Abaire, manages to maintain that first movie's lighthearted sense of humor, sarcastic shot across the bow at Disney's world of fairy tales, and find someone in Daniel Breaker almost funny enough to stand in for Eddie Murphy without missing a beat.
The story is pretty much the same as the film — A grumpy green ogre named Shrek (Brian d'Arcy James) who was sent away from his home as boy of 7-years-old, has found a home alone in a swamp where he is contented, fearing that the outside world will turn on him because of his looks. His solitude is soon disrupted, however, when a large group of fairy tale creatures including Pinocchio, the Three Little Pigs, the Big Bad Wolf, and the Wicked Witch are dumped in his swamp by soldiers from the Kingdom of Duloc by the order of Lord Farquaad (Christopher Sieber). Spurred on by Pinocchio and the others, Shrek sets out for Duloc to find Lord Farquaad and get his swamp back for himself. Along the way, he rescues a loquacious donkey (Daniel Breaker) from Lord Farquaad's men. Donkey sticks with him for the rest of his journey, nuisance that he might be at first. When Shrek and Donkey do finally meet Farquaad, they end up in a deal with the nefarious Lord – in order to win the deed for his swamp, Shrek must rescue the princess Lord Farquaad wants to marry from a dungeon tower, a dungeon that just happens to be surrounded by lava and guarded by a dragon. Princess Fiona (Sutton Foster), meanwhile, has been waiting for years for a charming prince to come rescue her, little does she know that the "knight" in shining armor about to rescue her will be a scary, mean-spirited ogre. Things don't go so well between Shrek and Fiona when they do finally meet, but the kiss she insisted that Shrek plant on her when he rescued her had a strange effect – she's been turning into an ogress every night at sundown. In an ironic twist, as she and Shrek actually begin to fall in love, she is afraid to let him know, fearing he won't love her if she looks like an ogress. Meanwhile, Fiona is still promised to wed Lord Farquaad, and Shrek and Fiona can't seem to tell each other their true feelings. A wedding is planned for Farquaad and Fiona, but will it go on, or will Shrek and Fiona finally get together? And how can Shrek save Fiona from Farquaad and reclaim his swamp?
The musical numbers in Shrek the Musical are less memorable than they are humorous from a lyrical standpoint. I did not come away from watching this production humming any of these tunes, but the witty way with words certainly had me laughing. That is something that parents will be able to appreciate, while the youngest viewers focus in on seeing their favorite characters in live action. For example, in one scene between Donkey and Shrek when they get to Farquaad's castle, Shrek asks Donkey if he thinks he's compensating for something. Later on, during "the travel song" routine, Donkey finally goes "oh, I finally got that compensating for something joke."
Where the musical is a big miss is exactly where all of the movies miss, and it's in some of the crude, bodily function humor. There's a whole sequence of Shrek and Fiona belching and farting at one another – we could REALLY do without all of that. It's puerile, and obviously meant to appeal to the more easily amused youngsters.
Video Quality
[Rating:5/5]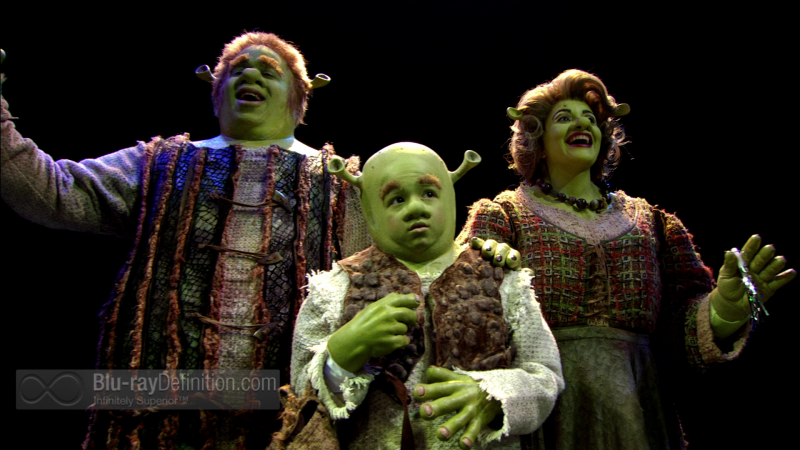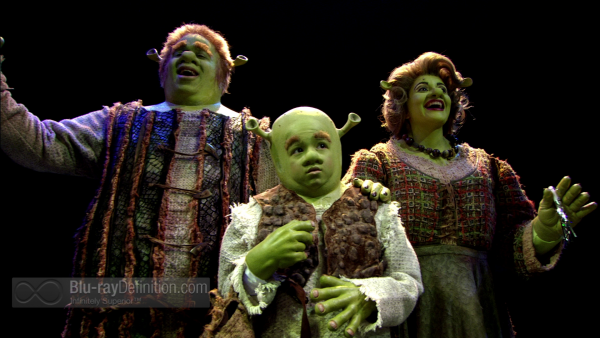 The high definition production of Shrek the Musical looks fantastic in this AVC/MPEG-4 1080p encodement on Blu-ray from Fox. There's very little video noise, the smallest of details in the splendid costumes come through, and colors are very lively. We also get really inky blacks in the dark backgrounds with little crush, and brightly lit scenes without clipping.
Audio Quality
[Rating:4.5/5]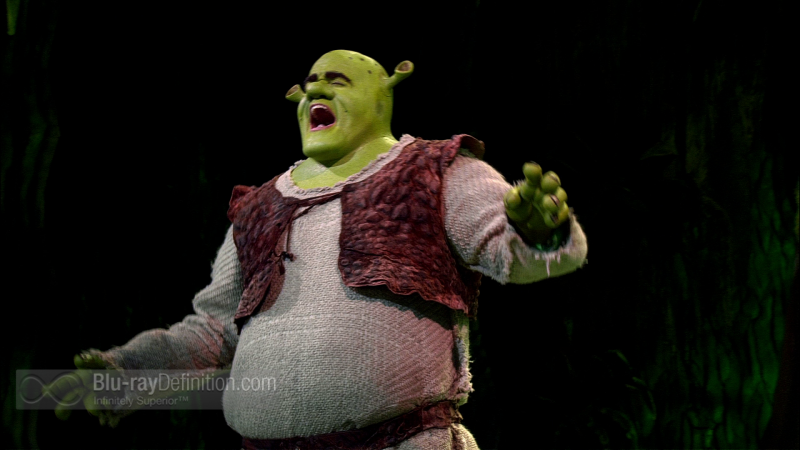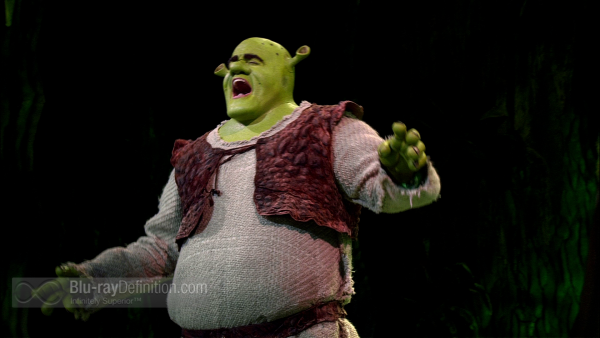 A DTS-HD Master Audio 5.1 (48kHz/24-bit) soundtrack provides the sound from the audience perspective, filling the surrounds with a lush amount of room ambience and an ample amount of audience sounds during applause, laughter, and so forth. The vocals are placed just far away enough so that we get some reverberation, bit they don't sound cavernous and lost. The orchestra comes through with a natural sense of dynamics and wide separation.
Supplemental Materials
[Rating:2/5]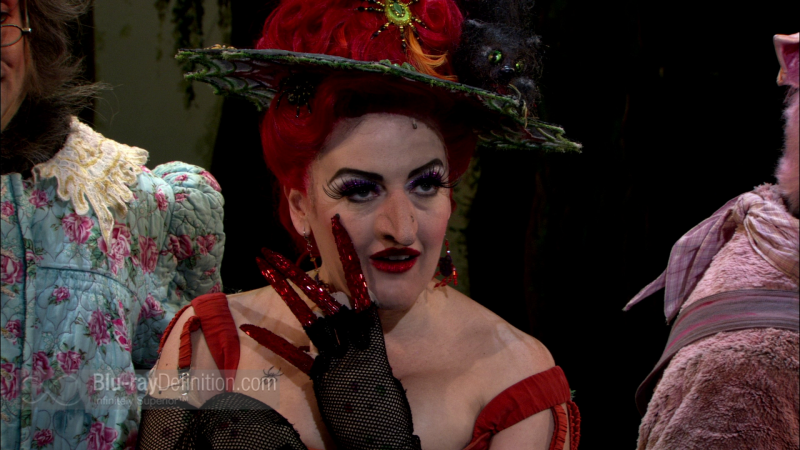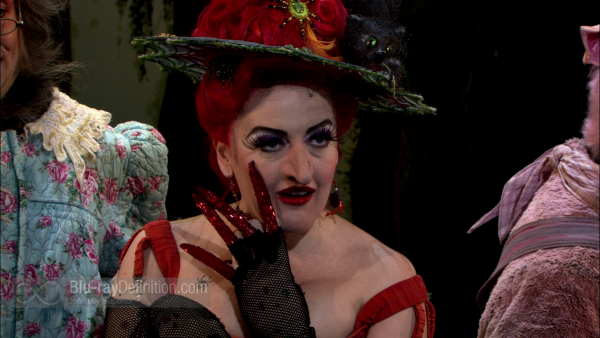 There's very little provided on disc here. The Making Of is really more like an EPK excerpt than anything truly informative.
The supplements:
DVD
iTunes Digital Copy & Digital HD UltraViolet
Shrek the Musical Songbook with Sing-Along
From Swamp to Stage: The Making of Shrek the Musical (1.78:1; 1080p.24; 00:08:06) – Cameron Diaz introduces this very brief, promotional-feeling behind-the-scenes look at the making of Shrek the Musical.
The Definitive Word
Overall:
[Rating:3.5/5]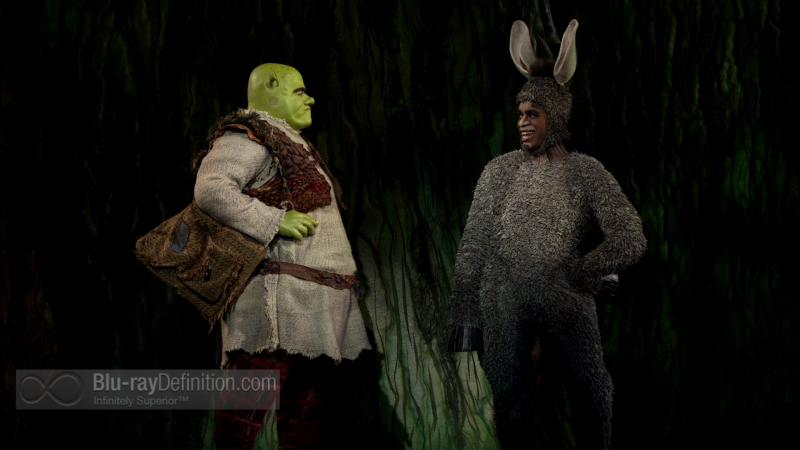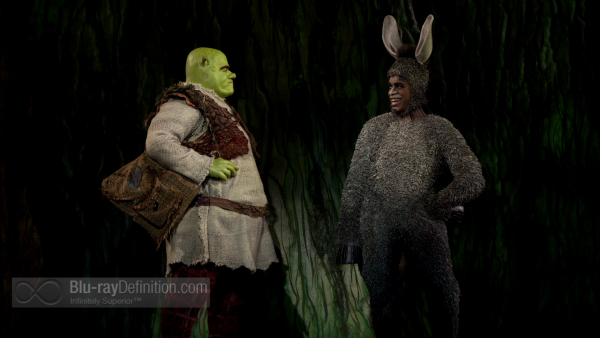 Shrek the Musical does offer a lot of fun for the family, but it never rises to the same level of quality of the animated version, nor does it approach the level of class that Disney's Broadway productions such as The Lion King or Beauty and the Beast do. This is purely intended for younger audiences with some off the cuff and witty text that adults will catch, but may go over the heads of most kids. Some of the crude humor brings it down a couple of notches, as do the less than memorable melodies in most of the musical numbers.
Additional Screen Captures
[amazon-product]B00E4XR7TG[/amazon-product]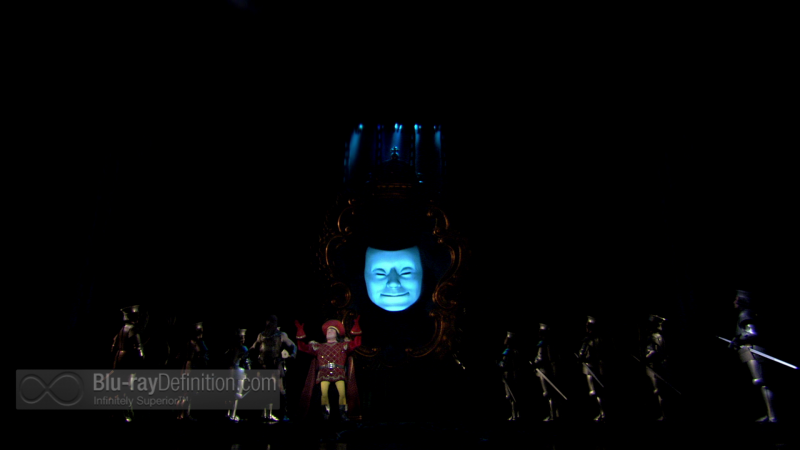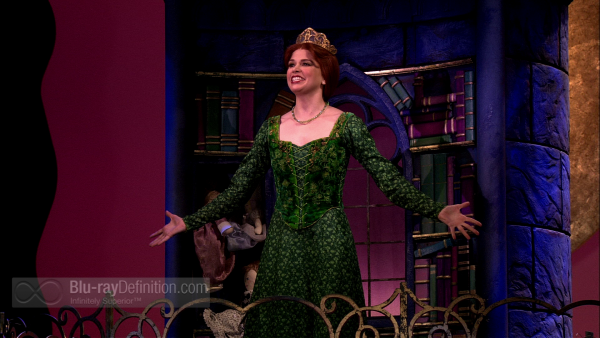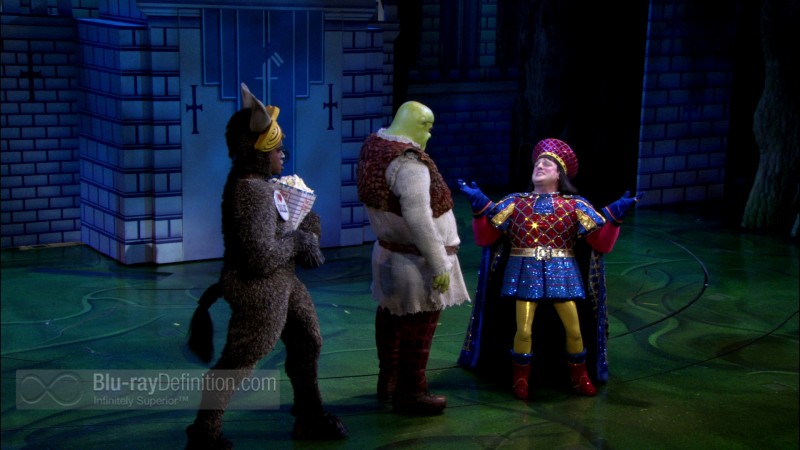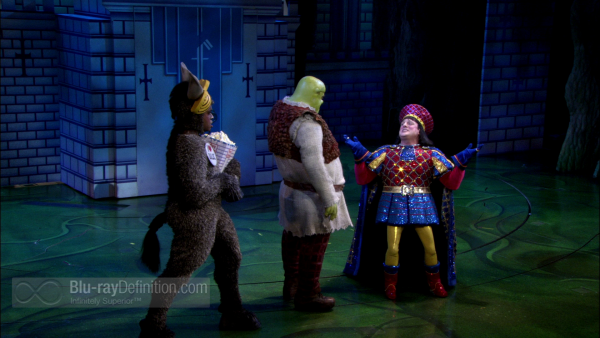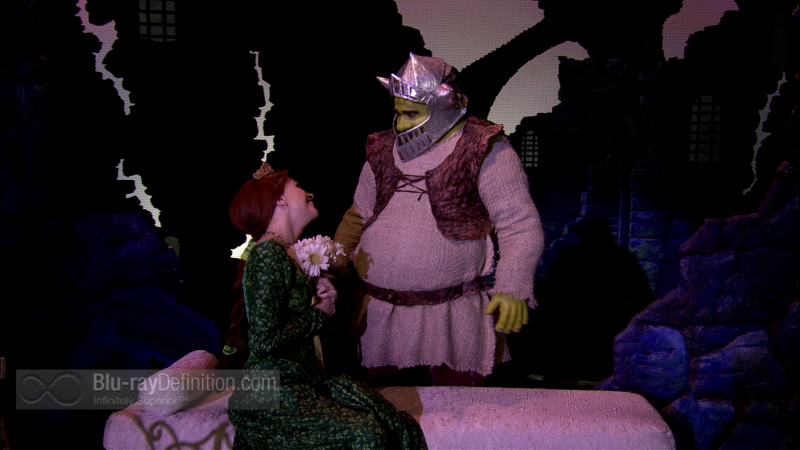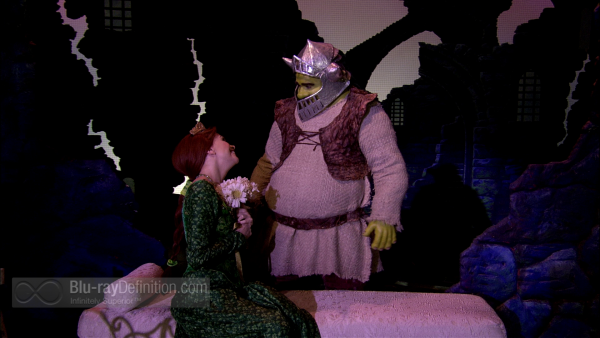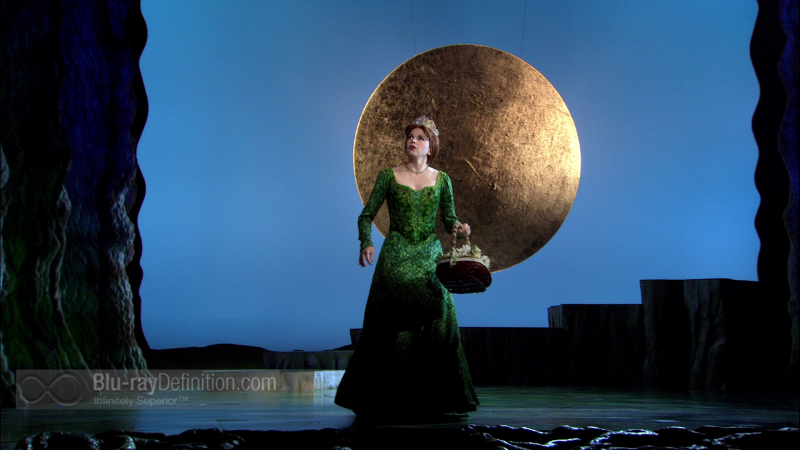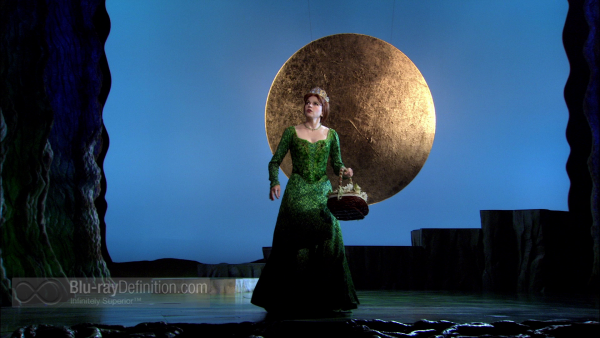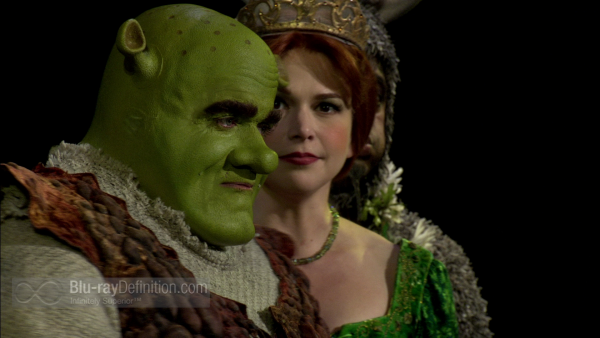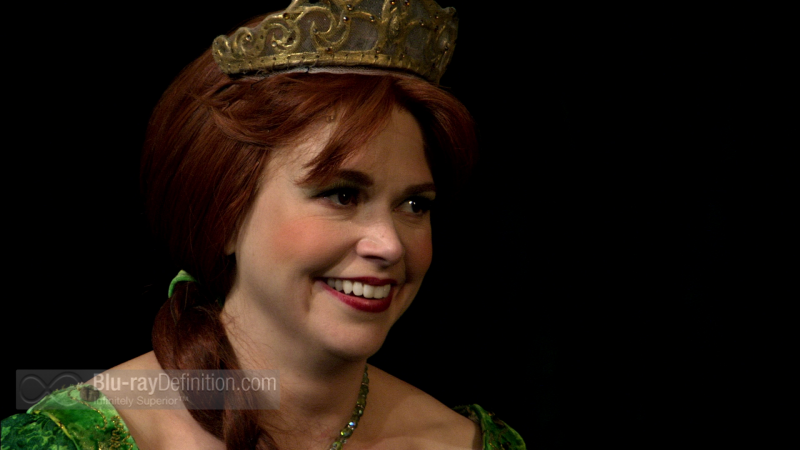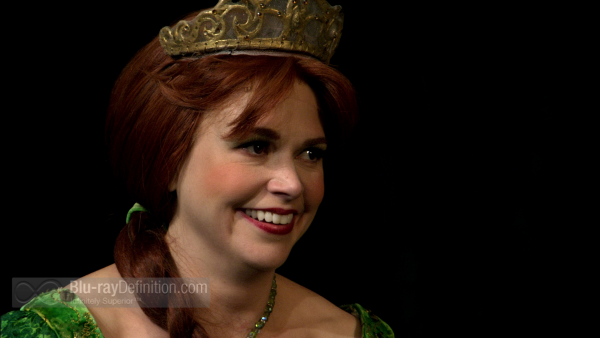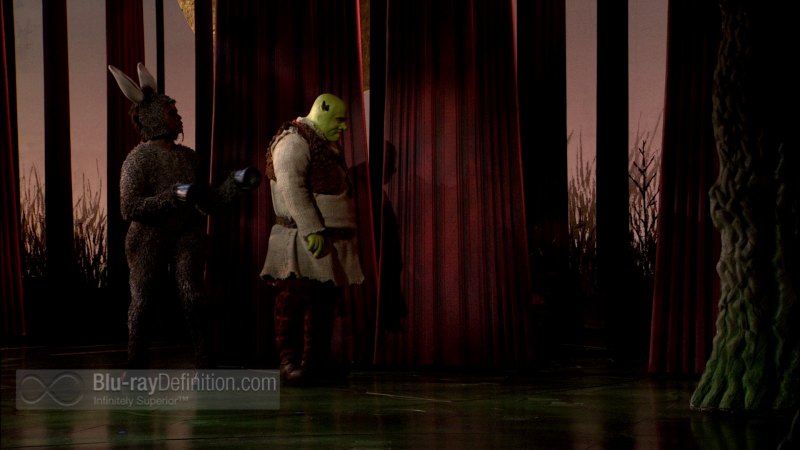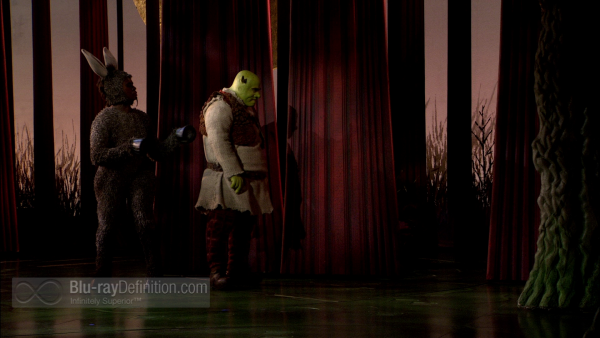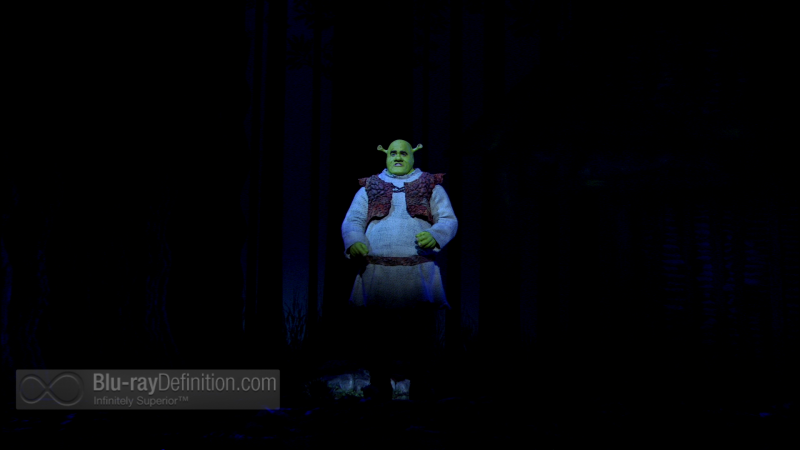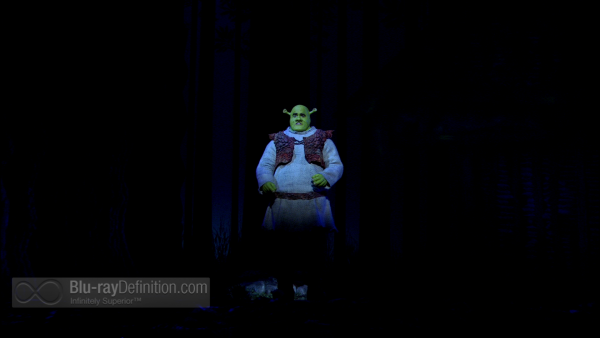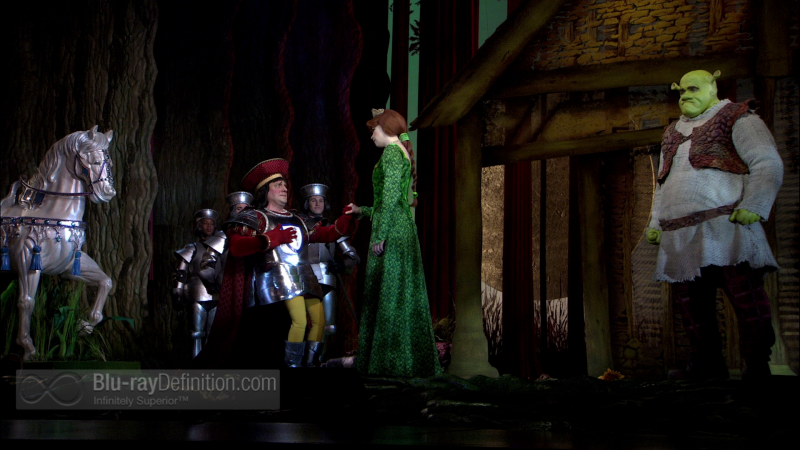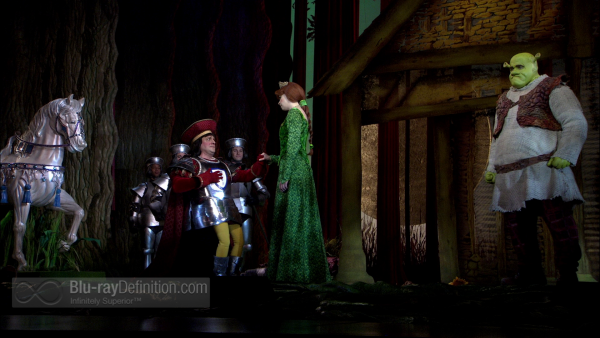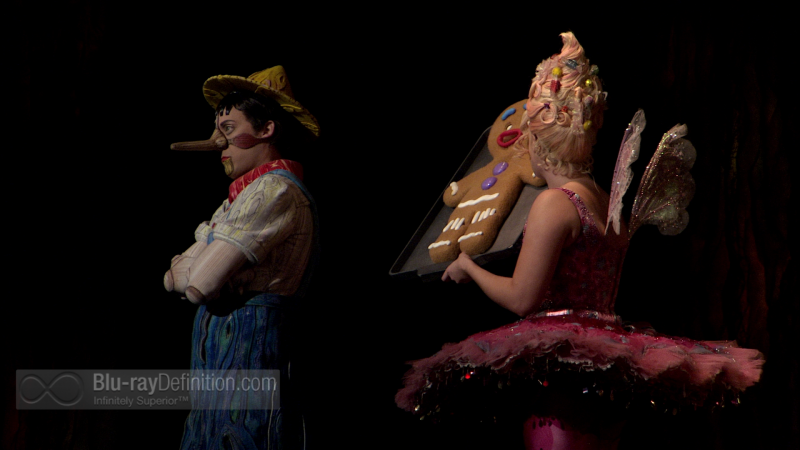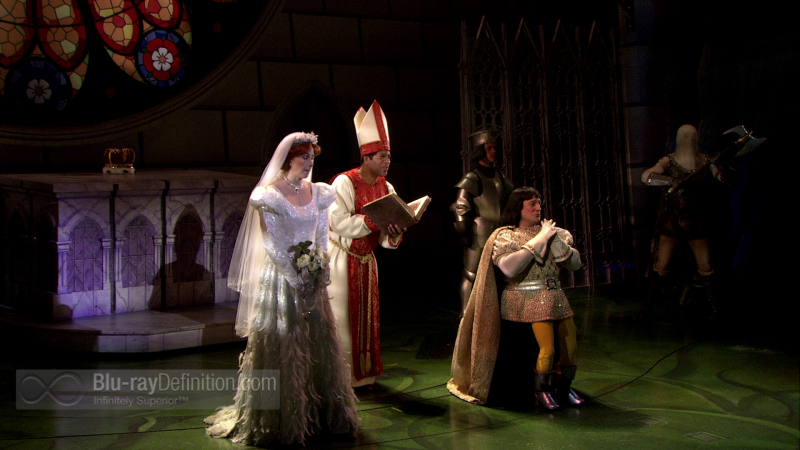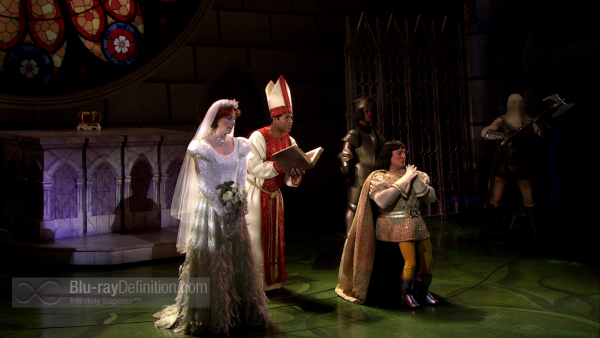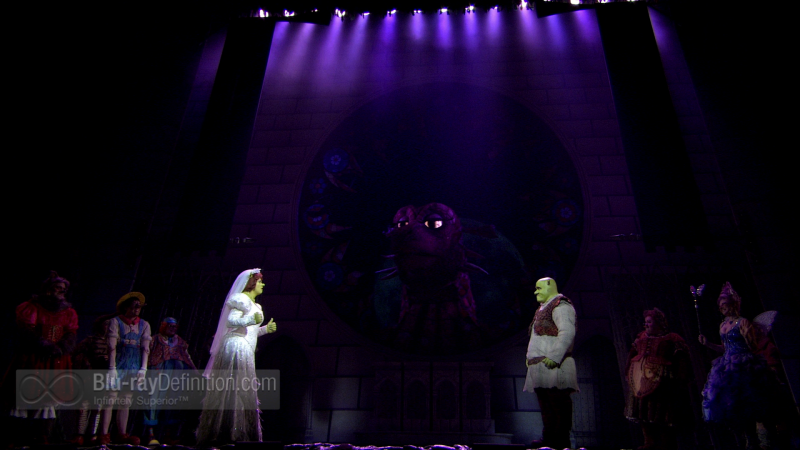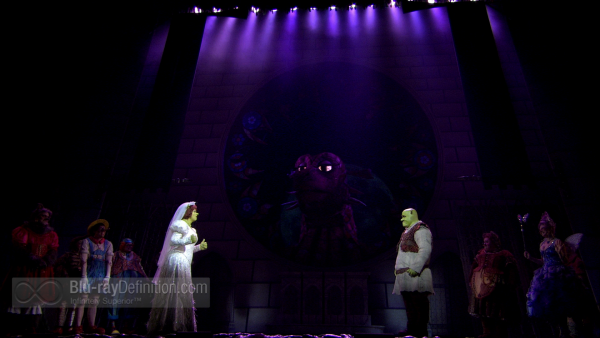 [amazon-product]B00E4XR7TG[/amazon-product]