– –

The Performance
[Rating:4/5]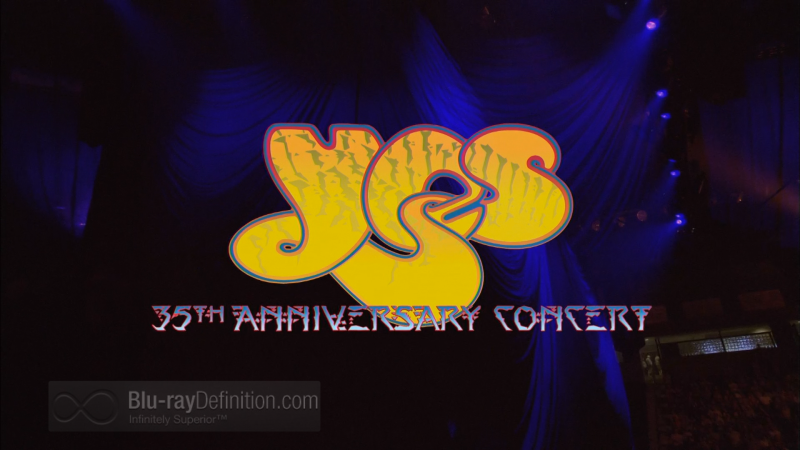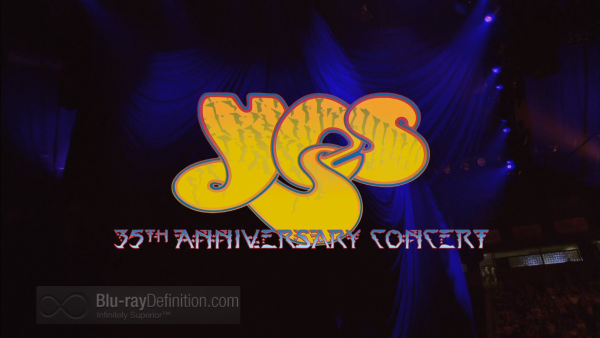 Many rock groups struggle to make it five years in the business and along comes the iconic UK group Yes rocking out a 35th anniversary in Boston's Tsongas Arena with all of its original members: Jon Anderson (lead vocals), Chris Squire (bass), Steve Howe (guitar), Rick Wakeman (keyboards), and Alan White (drums). Although all of the Yes bandmates were old enough to qualify for AARP membership at the time of this 2004 tour, you would never know it from the energy that they packed into this two hour-thirty minute program.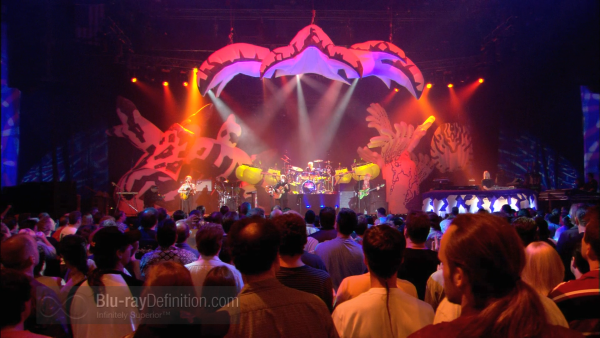 Speaking of the playlist below, we are treated to this group's greatest hits like "Roundabout," "Starship Trooper," "Owner of a Lonely Heart," and "Long Distance Runaround," as well as a few newcomers like Mind Drive Parts 1, 2, and 3. Virtuoso guitarist Howe treats us a classically inflected guitar accompaniment to Anderson's wistful voice on the touching ballad "Turn of the Century."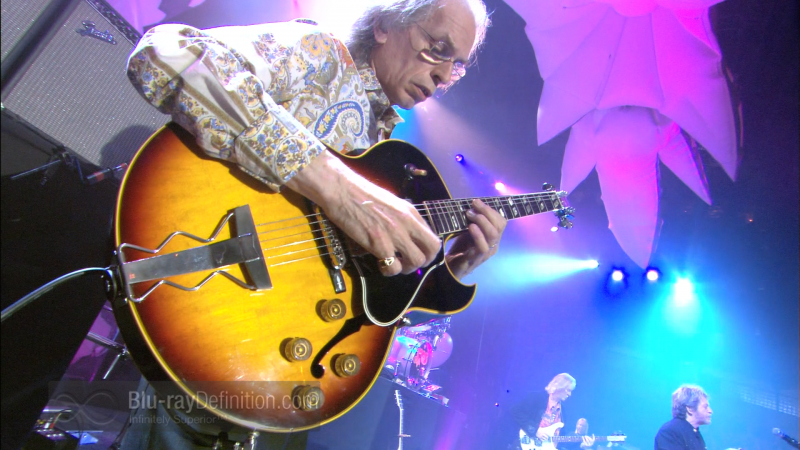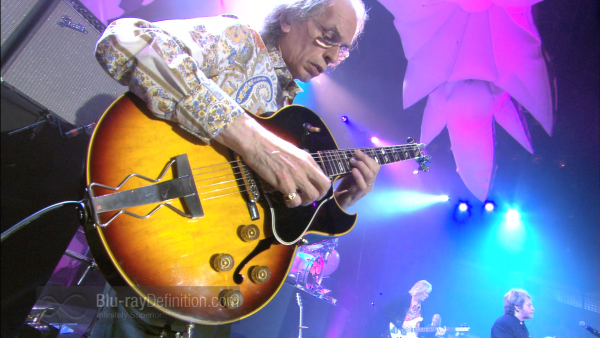 Midway through the program, Rick Wakeman delivers a solo piano rendition of "The Meeting" that is simply sublime. Time and time again, we are reminded that this group has lasted as long as it has because these are five great musicians who work together seamlessly. As the stage set gets broken down, Steve Howe unleashes a terrific acoustic solo, "Second Initial" that is blue-grass guitar-playing par excellence.
Songs From Tsongas Playlist:
Intro/Firebird Suite
Going For The One
Sweet Dreams
Your Move/All Good People
Mind Drive Parts 1&2
South Side Of The Sky
Turn Of The Century
My Eyes
Mind Drive Part 3
Yours Is No Disgrace
The Meeting (Piano Solo)
Long Distance Runaround
Wonderous Stories
Time Is Time
Roundabout
Show Me
Owner Of A Lonely Heart
Second Initial (Guitar Solo)
Rhythm Of Love
And You And I
Every Little Thing
Starship Trooper
Video Quality
[Rating:3.5/5]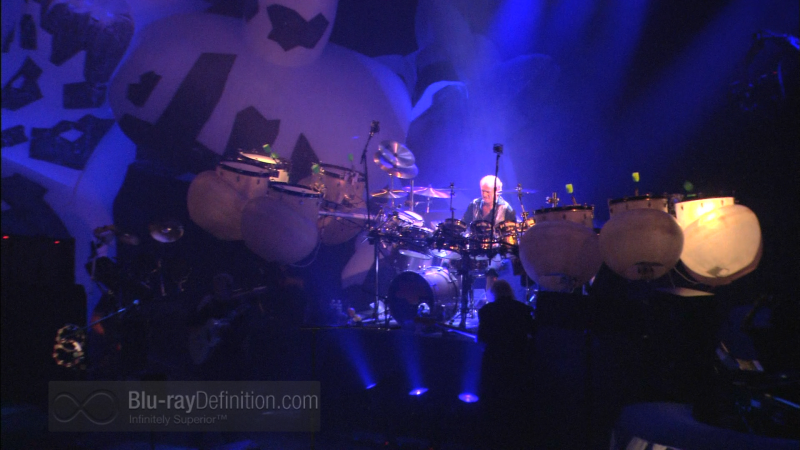 The biggest visual issues here are the glaring spotlights that the camera crew needed to work around and this they do with reasonable success. The close-ups are quite good and the colors are mutated by ambient lighting that ranges from blue to orange to purple.
Audio Quality
[Rating:4/5]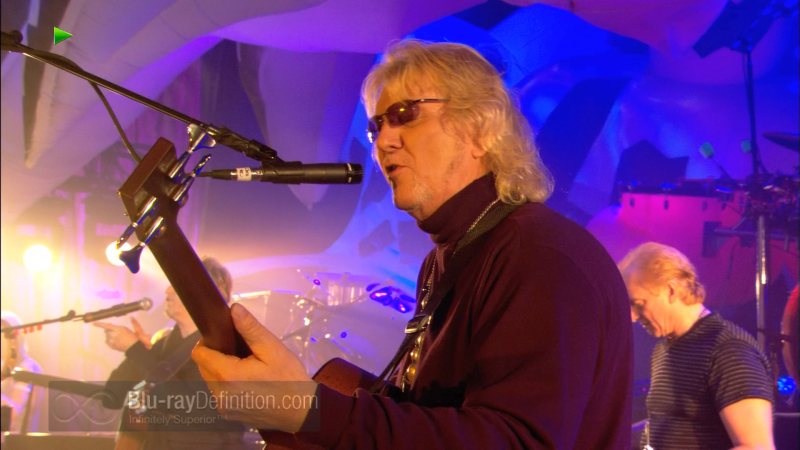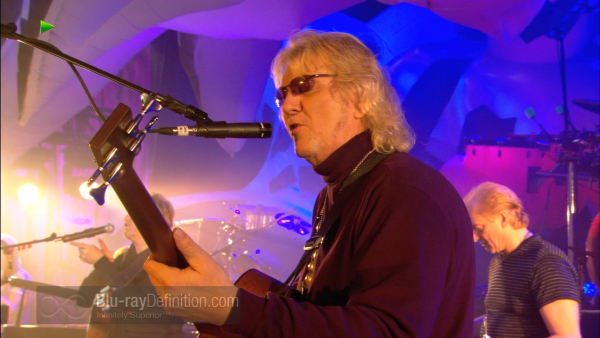 Voices and instruments get great sound treatment with enough bass to keep everyone happy. Most of the audio is upfront with quite modest ambient effects in the surround channels. The lossy two-channel alternative is not nearly as effective in delivering audio goods.
Supplemental Materials
[Rating:3/5]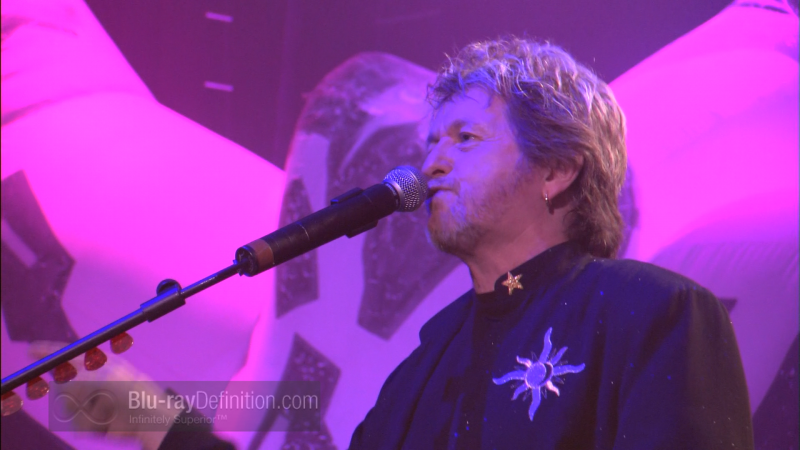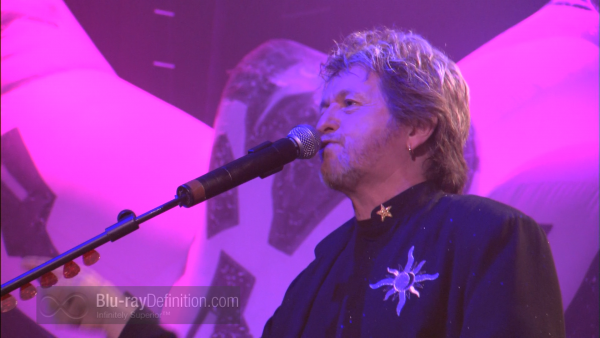 Originating from the same world tour, the big bonus consists of selections from "Live in Lugano 2004." This appears to be a standard definition 16:9 aspect video with LPCM Stereo 48kHz/16-bit soundtrack so it is not on the same sight and sound level as the main program. The playlist (below) features a number of the same songs but they are given a different treatment on a relatively sparse outdoor stage while the adoring fans stand in the rain under their umbrellas to hear their beloved Yes-men. There is single-fold booklet with playlists and production credits.
Live In Lugano Playlist:
Intro/Firebird Suite
Going For The One
Sweet Dreams
Your Move/All Good People
Long Distance Runaround
The Fish
Owner Of A Lonely Heart
And You And I
Starship Trooper
Roundabout
The Definitive Word
Overall:
[Rating:4/5]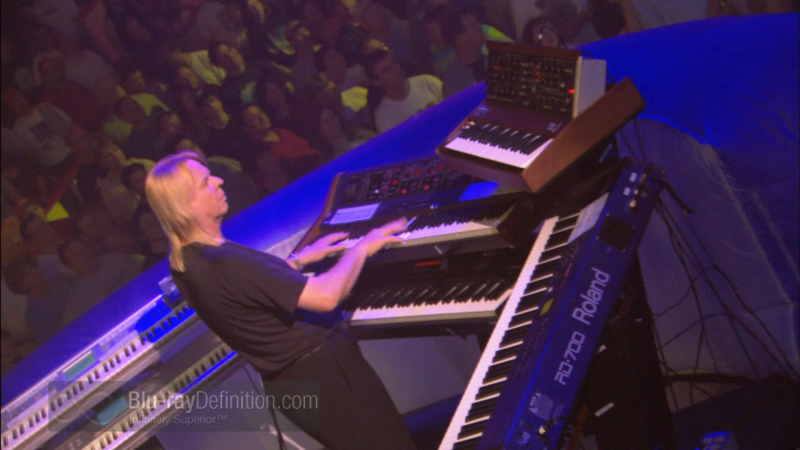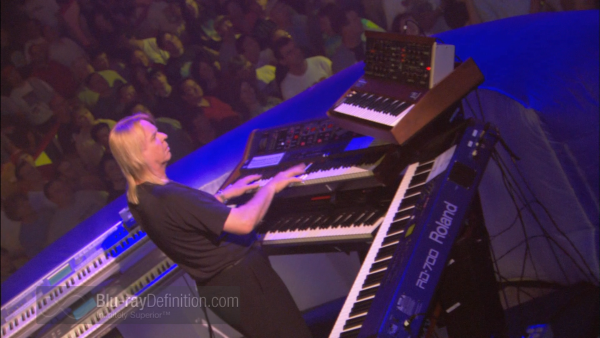 Lovers of pop music owe it to themselves to see this Blu-ray disc. Yes has always set the musical bar very high and one can hear the pervasive influence of classical music in many of their numbers. I was amazed at the stamina of Jon Anderson's distinctive voice throughout this long program. A whole new generation has come along since this band first came to public attention and, changing musical styles notwithstanding, Yes is still relevant for newcomers and delivers an object lesson on how to simply make great music. Highly recommended.
Additional Screen Captures
[amazon-product]B00K0HDEDI[/amazon-product]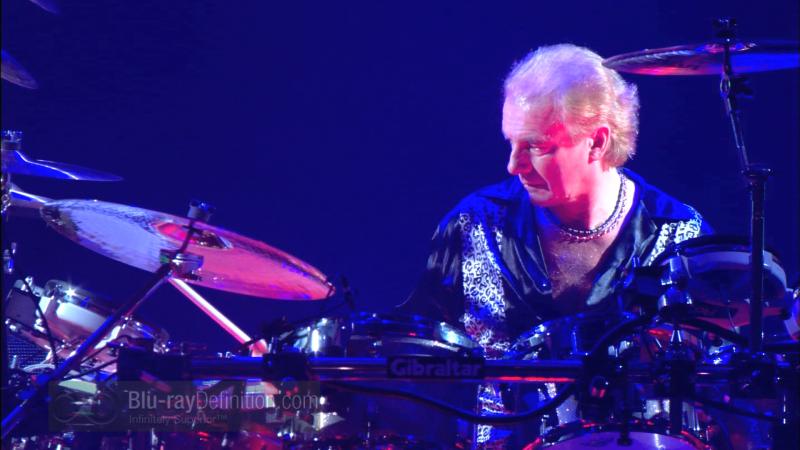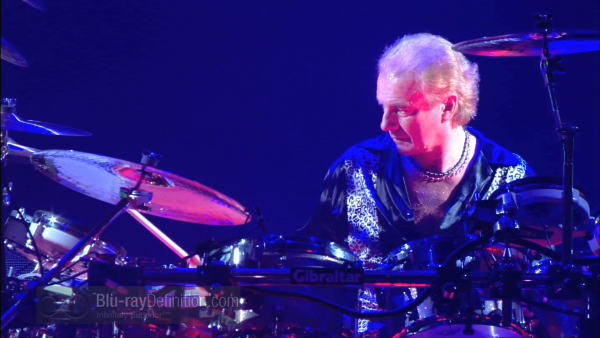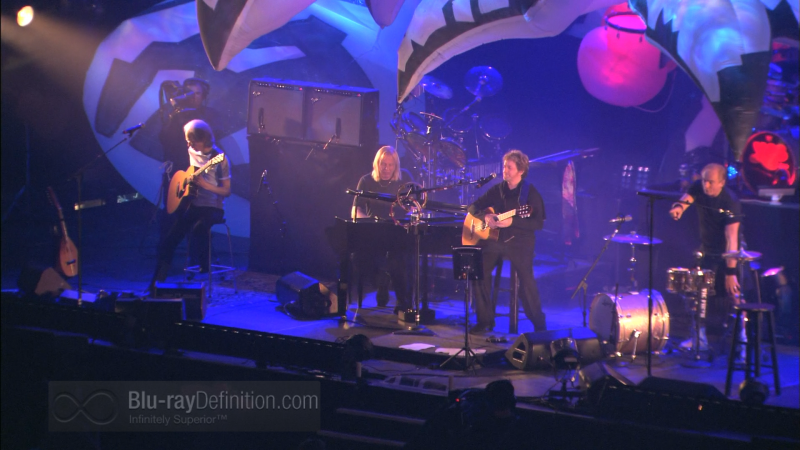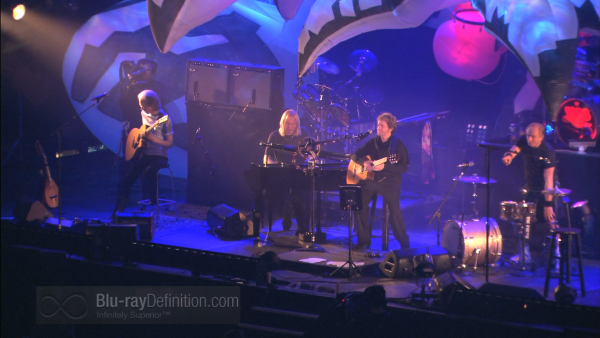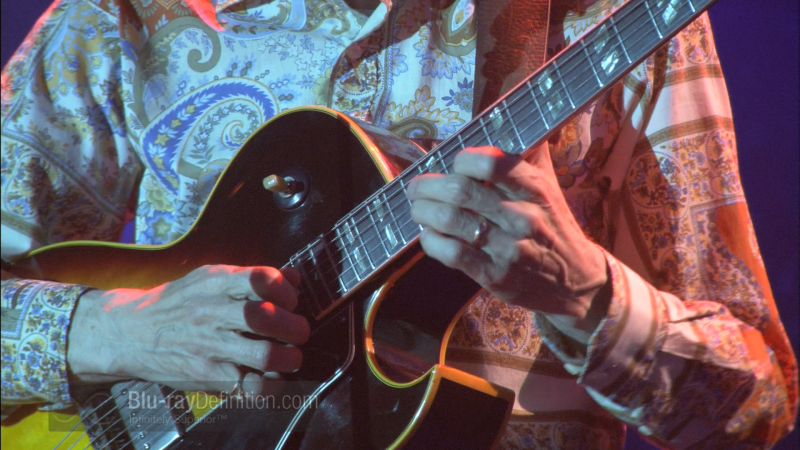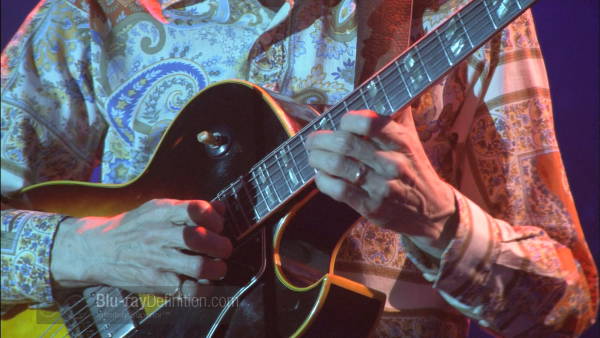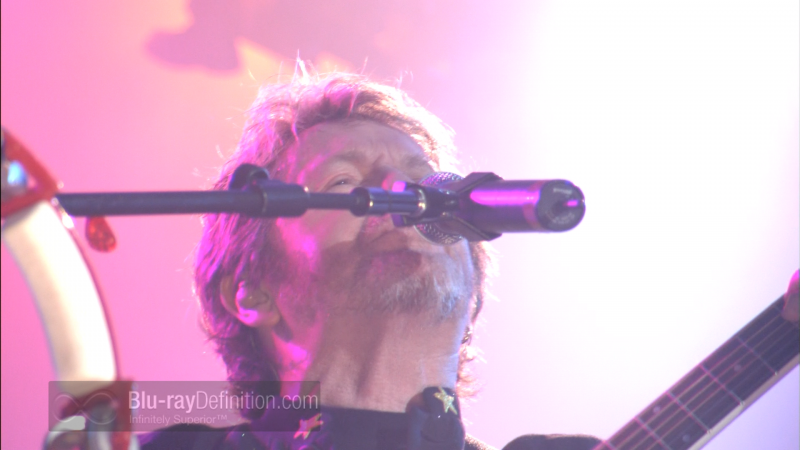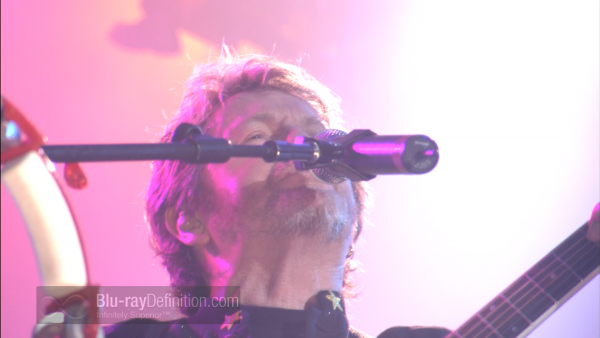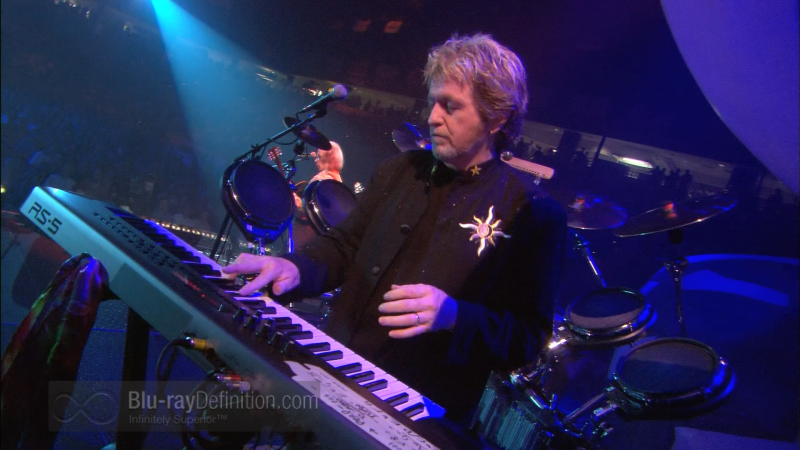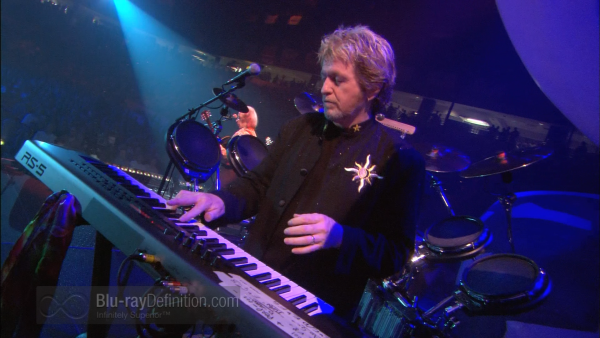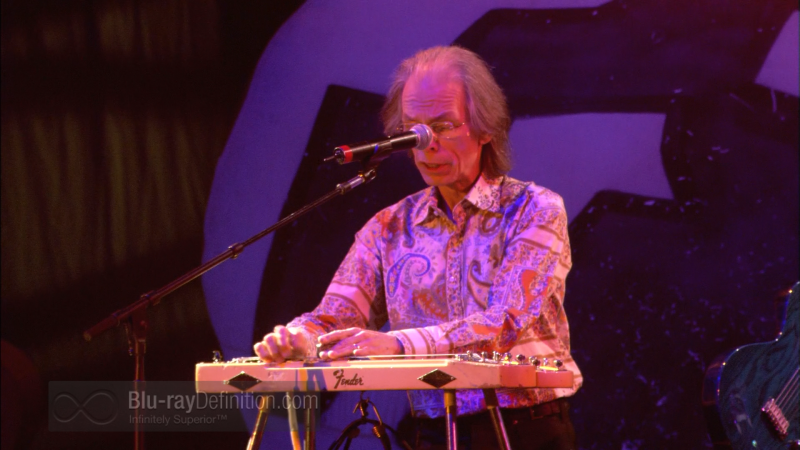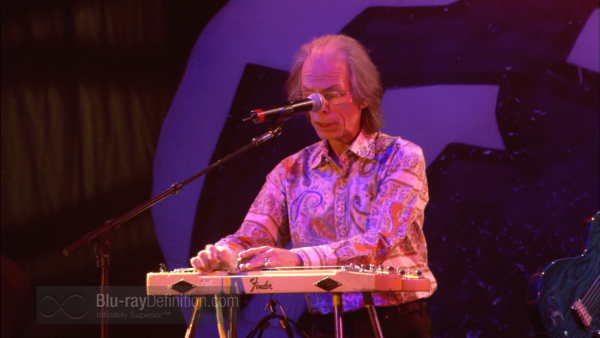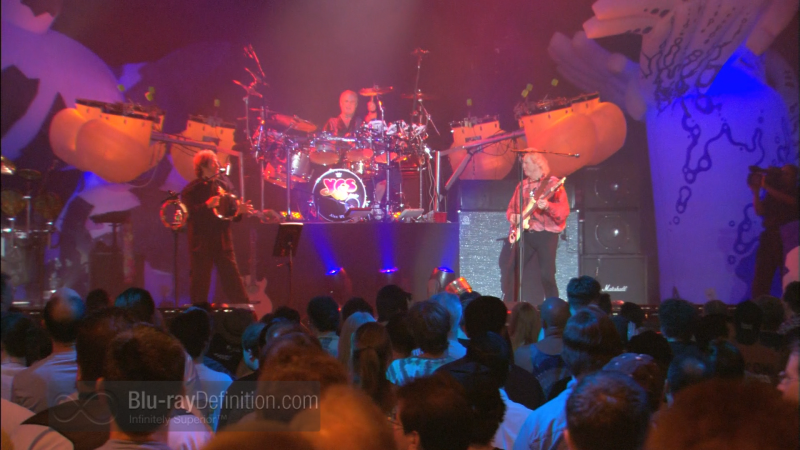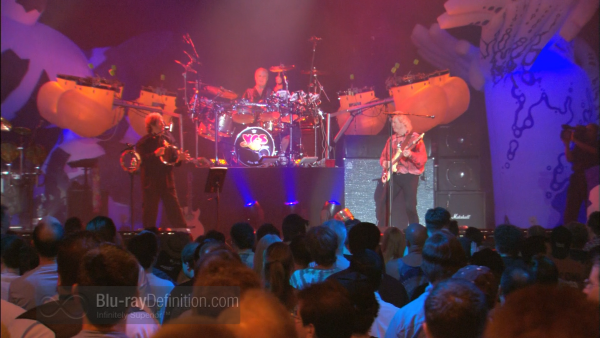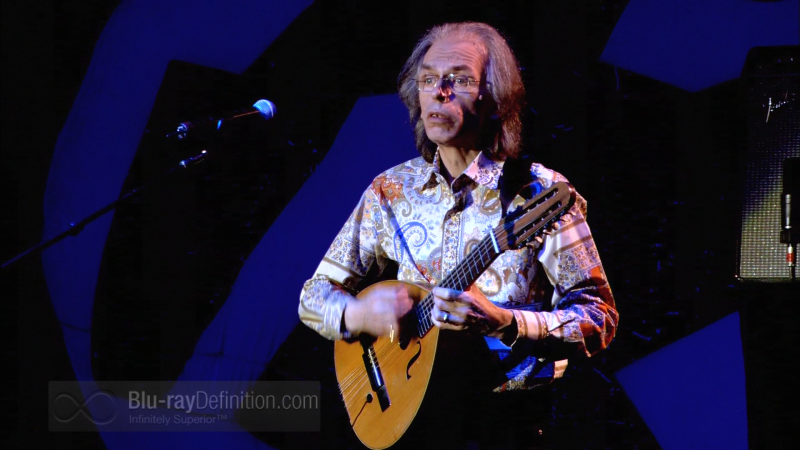 [amazon-product]B00K0HDEDI[/amazon-product]