The Film
[Rating:4/5]
This is the one that started the phenomenon, the big screen debut of Marvel's Spider-Man, with Tobey Maguire in duel roles as nerdy high school teen Peter Parker and web-slinger Spider-Man, Kirsten Dunst as Peter's love interest Mary Jane Watson and James Franco as billionaire Norman Oswald's son and Peter's best bud Harry. Directed by Sam Raimi (Army of Darkness; The Evil Dead; Evil Dead 2), Spider-Man tells the origin story of Spider-Man.
The young, orphaned Peter Parker lives with his uncle and aunt Ben and May (Cliff Robertson and Rosemary Harris) in Queens. The awkward Peter who has a crush on his childhood friend, next door neighbor Mary Jane Watson, but is too shy to tell her, is bitten by a radioactive spider on a school trip to the museum and develops superpowers similar to a spider – he can shoot spiderwebs, he has superhuman strength and dexterity, and can scale walls. At first he uses his power for personal gain, entering a wrestling match for cash to buy a car so he can impress Mary Jane, but when he fails to stop a thief who subsequently kills his uncle Ben, the words of his slain uncle ring in his ears, "with great power comes great responsibility." He decides to use his powers for more altruistic reasons, becoming Spider-Man.
Meanwhile, the father of Peter's best friend Harry, Norman Oswald, head of powerful defense contractor OSCORP, is about to lose his latest deal with the military when his new project for a powersuit falls behind. Opting to move progress forward by testing on himself, the testing goes wrong, turning Norman into a psychopath who then steals the test suit and companion flying sled to kill off his board members who are about to vote him out of his company. This sets up a showdown in the Big Apple between who the city is calling the "Green Goblin" and Spider-Man. Green Goblin wants Spider-Man to join him so they can rule over the city, but Spider-Man/Peter refuses. Meanwhile, Peter's double life begins to take its toll, his grades slip, and his chances at Mary Jane slip even further.
Spider-Man "1" is without question the best film in the original Spider-Man film franchise. It has a good mix of fun, humor, and kick-butt action. Of course, by today's standards, the CGI Spider-Man looks a little silly, but, hey, who cares. If you want to get in the mood for the forthcoming Amazing Spider-Man reboot, then this is where to start.
Video Quality
[Rating:4/5]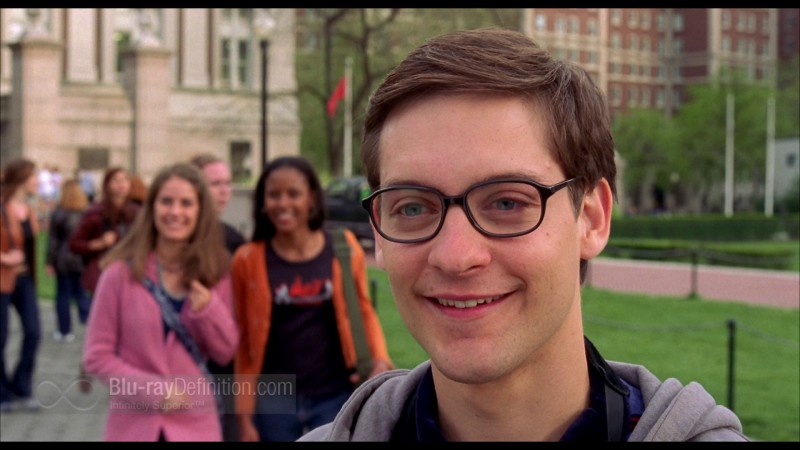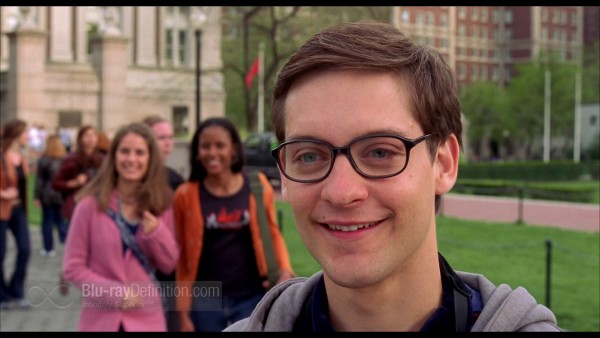 Spider-Man was shot on 35mm Kodak Vision 200T 5274 medium speed film stock and SFX 200T film stock, most likely for the numerous green screen special effects sequences. Spidey 1was and remains the least reference quality release in the original Spider-Man series. There doesn't appear to have been any remastering done to the transfer, so this is more likely than not, unless someone can prove otherwise, identical to the transfers Sony original releases to Blu-ray. The AVC/MPEG-4 1080p/24 encodement looks good, but by the standards of action films that make it to Blu-ray today, or even the latter two Spider-Man releases, this one is wanting. There are some places where film judder is a bit obvious, colors are a little over-saturated and grain is a little too coarse. Still, the image gives up a good amount of detail, looks relatively clean despite the odd speck here and there and has strong shadow details.
Audio Quality
[Rating:4.5/5]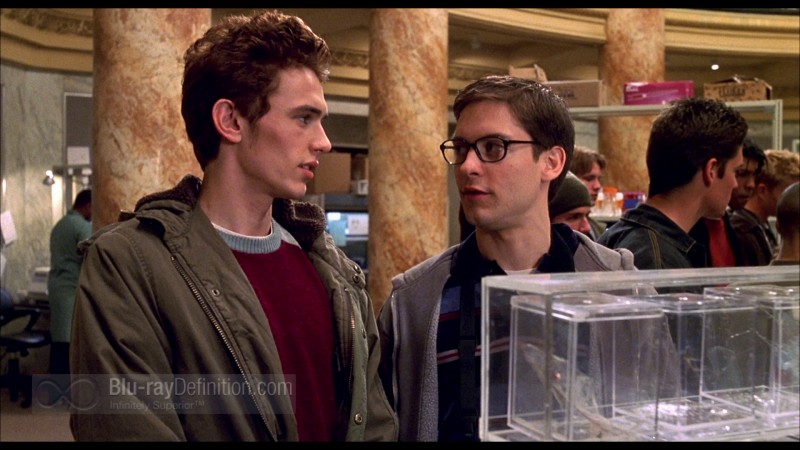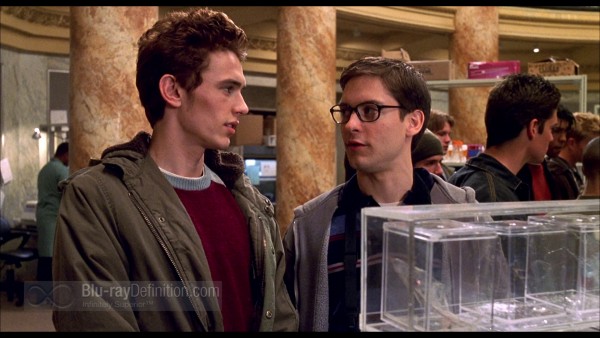 Sony, along with most major studios these days, seems to have standardized on DTS-HD Master Audio as their primary audio codec, so Spider-Man gets a DTS-HD Master Audio 5.1 (48kHz/16-bit) soundtrack this time out, no Dolby TrueHD and certainly no PCM. The track sounds as good as it ever has with big lows and active surround channels that are very engaged during the fight scenes between Green Goblin and Spider-Man. Dialogue is clear, never falling below the effects.
Supplemental Materials
[Rating:3.5/5]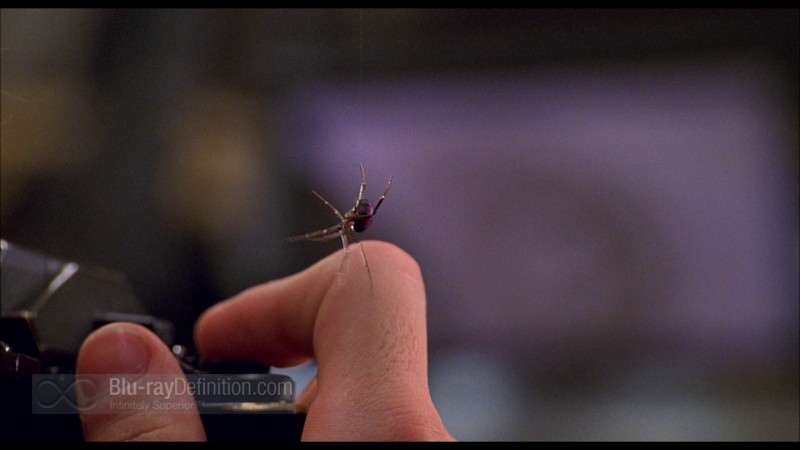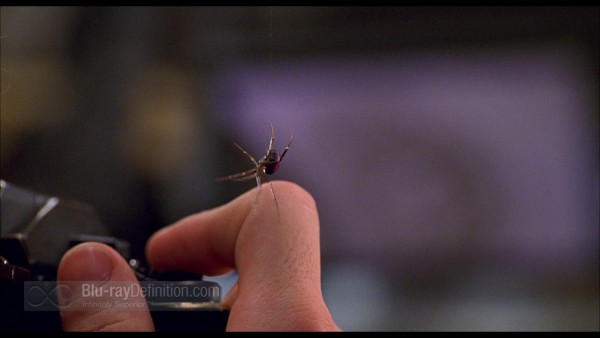 The bulk of the supplements on this release of Spider-Man are ported over from the original Spidey DVD, but it does contain two new interactive features, an in-movie trivia challenge and The Spider-Man Cutting Room that allows users to edit together their own video clip from the film and share it across the internet with friends.
The supplements:
New: Spider Sense Trivia Challenge – While watching the movie, you will be challenged with randomly selected multiple choice trivia questions. You will have 30 seconds to answer each question. Depending on your final score, you will be given one of five video awards.
New: The Spider-Man Cutting Room – Create your own Spider-Man video using scenes, music, and special effects from the film and share it with friends online.
Commentaries:

Filmmakers & Cast
Visual Effects & Crew
Tobey Maguire & J.K. Simmons

Spider-Man: The Mythology of the 21st Century (1.33:1; SD; 00:25:29) – A look at the Spider-Man mythology and comic series has interviews with Stan Lee, the talent from Marvel Comics, and many looks at the Spider-Man comic books from over the years.
HBO Making of Spider-Man (1.33:1; SD; 00:24:42) – From HBO's long running behind-the-scenes "The Making Of" series, this offers interviews with cast and crew and lots of production footage.
"Spider-Mania" An E! Entertainment Special (1.33:1; SD; 00:40:32) – An archival broadcast special from E!
Director & Composer Profiles:

Director Profile: Sam Raimi (1.33:1; SD; 00:07:05)
Composer Profile: Danny Elfman (1.33:1; SD; 00:07:27)

Behind the Scenes of Spider-Man (1.33:1; SD):

Costume Design (00:08:27)
Designing the World of Spider-Man (00:06:20)
Spider Wrangler (00:01:31)
Wrestling Match (00:02:48)
World Unity Festival (00:02:19)
Oscorp Lab (00:03:24)
Goblin's Arsenal (00:07:28)
Screen Tests (1.33:1; SD)
Tobey Maguire (00:01:13)
J.K. Simmons (00:00:49)
CGI Spider-Man (00:00:21)
Makeup and Costumes (00:02:55)
Gags & Outtakes (1.33:1; SD; 00:03:04)

Webisodes:

Spider Wrangler
Bone Saw McGraw
The Model Maker
Production Designer
Set Design
Set Builder

Music Videos:

"Hero" Performed by Chad Kroeger and featuring Josey Scott
"What We're All About" by Sum 41

TV Spots (1.33:1; SD):

Amazing
Epic
Thread of Hope
Kids Suit Up
Upside Down
Suit Up
Blockbuster Countdown Thursday
Destiny Countdown
Cingular
Changing Kids Cutdown
Review #1

Original Theatrical Trailer (1.85:1; 1080p/24)
UltraViolet Digital Copy
$10 Free Movie Ticket offer to The Amazing Spider-Man 3D
The Definitive Word
Overall:
[Rating:4/5]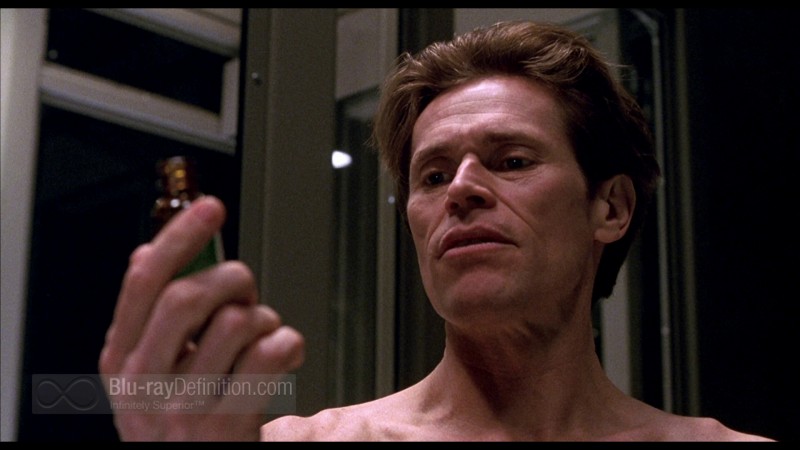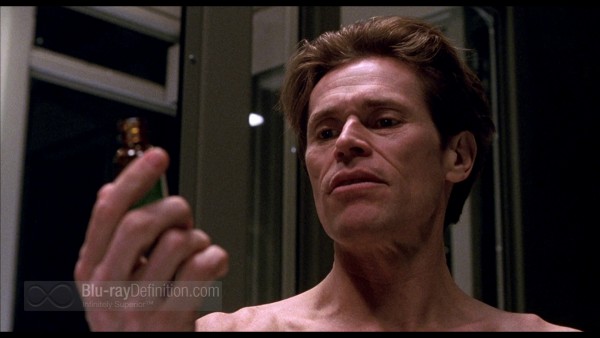 Sony's reissue doesn't really bring much more to the table if you already own the original Blu-ray, so unless you really need UltraViolet or an in-movie trivia game, I'd say save your cash. Otherwise, dive in to this fun original Spider-Man flick with a bowl of popcorn and the beverage of your choice.
Additional Screen Captures
[amazon-product align="center"]B007L4HFDI[/amazon-product]
Purchase Spider-Man (w/UltraViolet) on Blu-ray at CD Universe

Shop for more Blu-ray titles at Amazon.com