– –

The Episode(s)
[Rating:4.5/5]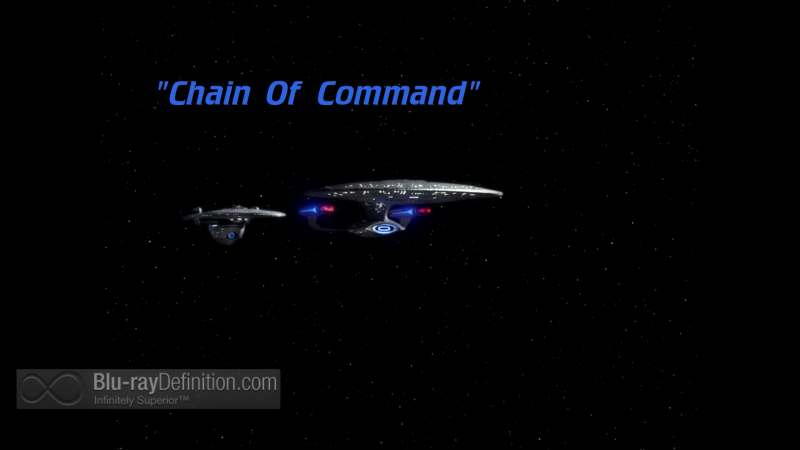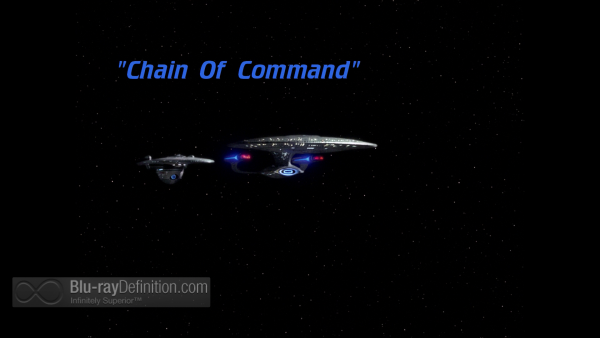 Continuing the roll out of Star Trek: The Next Generation seasons on Blu-ray accompanied by special one-off themed Blu-ray releases of certain episodes, "Chain of Command" arrives on Blu-ray, a breakaway individual release of season six's two-part episode. This episode finds Captain Picard (James Stewart) being relieved of command and replaced by Edward Jellico (Ronny Cox) as the Enterprise is sent into Cardassian territory with fears of a Cardassian attack eminent. Picard, Dr. Crusher (Gates McFadden), and Worf (Michael Dorn) are sent on a top secret mission deep in Cardassian territory to destroy a destructive weapon, but when Picard is captured by the enemy, he must endure terrible torture and he becomes a bargaining chip in the tense negotiations between the Federation and the Cardassians.
Influenced by Patrick Stewart's involvement with Amnesty International, "Chain of Command" is often cited as one of the more prescient episodes in The Next Generation's run, a political statement that still rings true today. Stewart's acting, honed in the Royal Shakespeare Company, is flawless here as he shows the multiple sides of any POW's personality – hope, anger, desperation. This is a perfect episode to break out on its own from the season proper.
Video Quality
[Rating:4/5]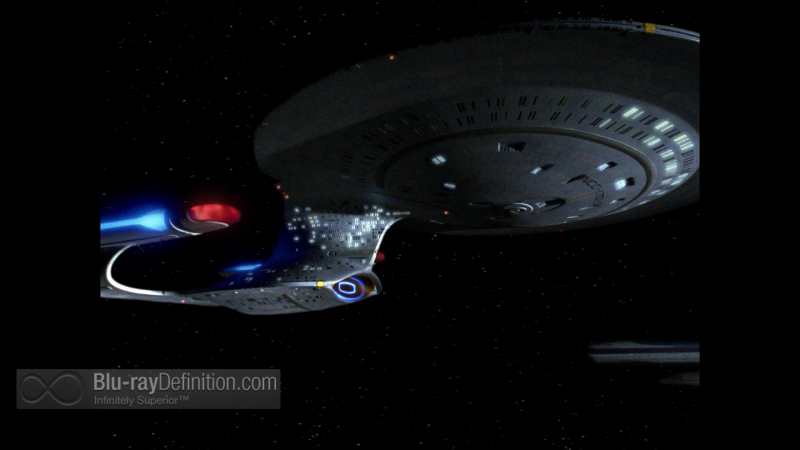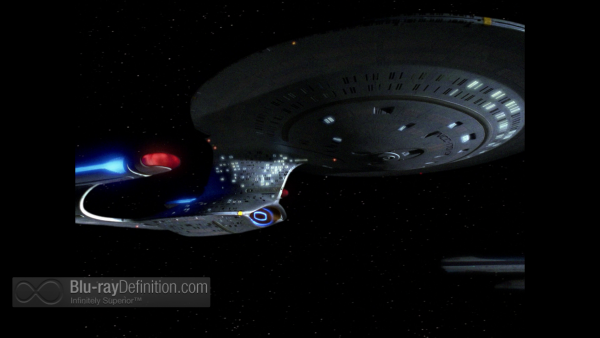 While this is one of the better looking episodes from season six of The Next Generation on Blu-ray, there are a few rough spots where it looks just a little gritty and washed out, in what was an overall pleasing season, but one that was just slightly uneven visually. That being said, this AVC 1080p presentation will still please fans, especially the superbly redone visual effects that have never looked better than they do now.
Audio Quality
[Rating:4.5/5]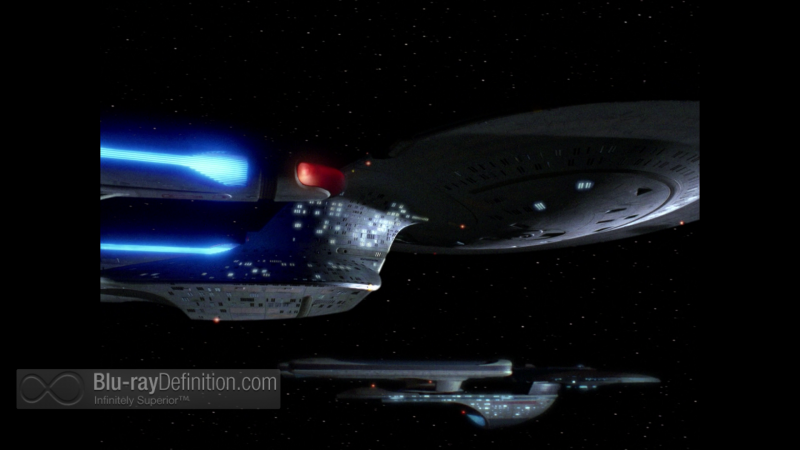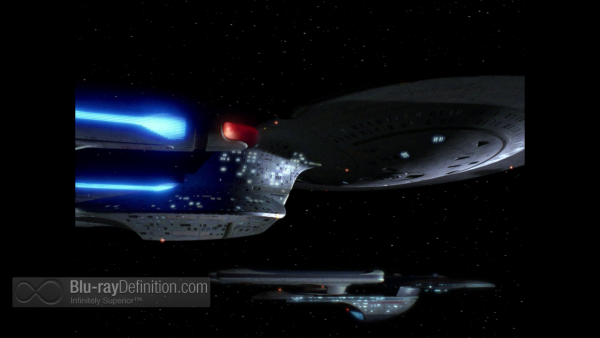 The DTS-HD Master Audio 7.1 (48kHz/24-bit) remixes of STTNG sound a little too artificially boomy, and this release being simply a breakaway of a two-part episode from season six, the mix sounds the same as that season's Blu-ray release. The balance is generally good, even if the low end is a little overdone, and the dialogue is clear, with just occasional clipping.
Supplemental Materials
[Rating:3/5]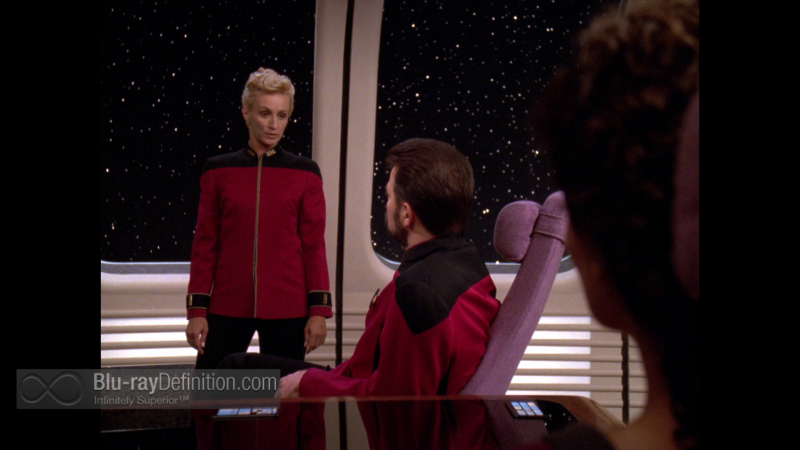 Audio commentary by Ronny Cox, Jonathan West, and Mike & Denise Okuda
The Privilege of Rank: Making "Chain of Command" (1.78:1; 1080p/24; 00:28:35)
Deleted Scenes:
Part 1 (1.33:1; 1080p/24; 00:01:49)
Part 2 (1.33:1; 1080p/24; 00:11:40)
Episodic Promos:
Part 1 (1.33:1; SD; 00:00:34)
Part 2 (1.33:1; SD; 00:00:34)
The Definitive Word
Overall:
[Rating:4/5]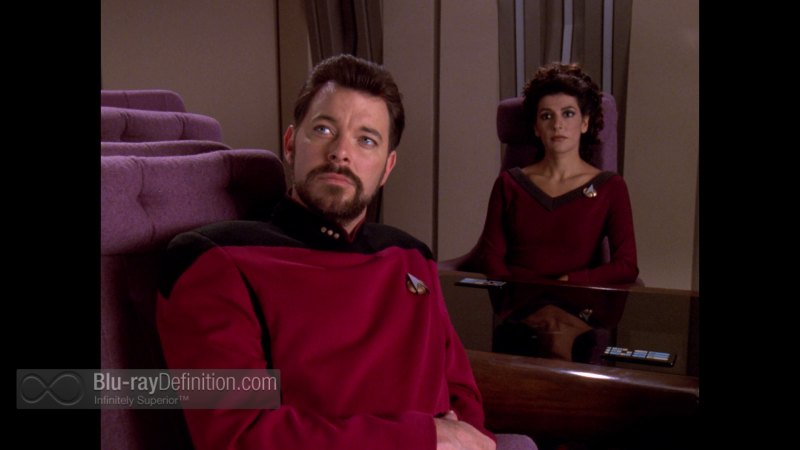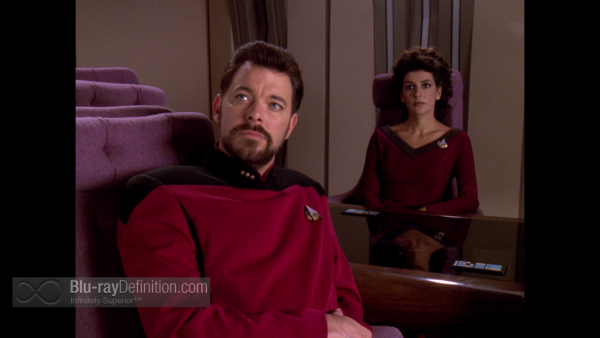 Star Trek: The Next Generation — Chain of Command is an excellent two-part episode from the sixth season of the series that is indicative of the the overall quality of the series at that point in its run. Great writing, excellent performances, and high production values make this episode and the season it comes from a true classic.
Additional Screen Captures
[amazon-product]B00IUR3YI0[/amazon-product]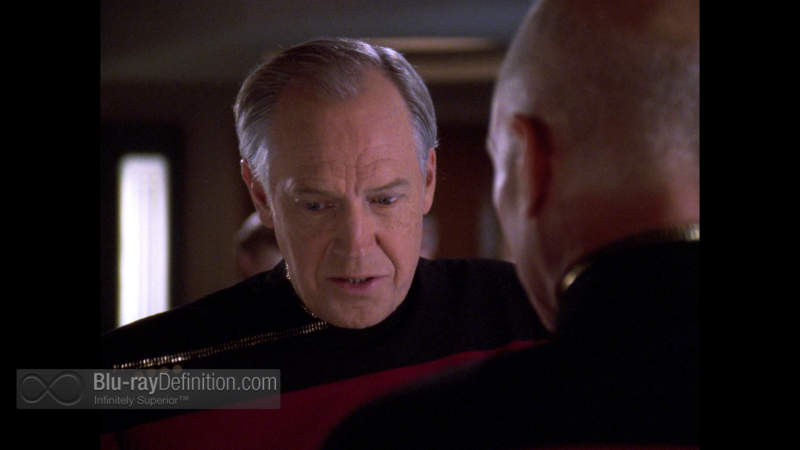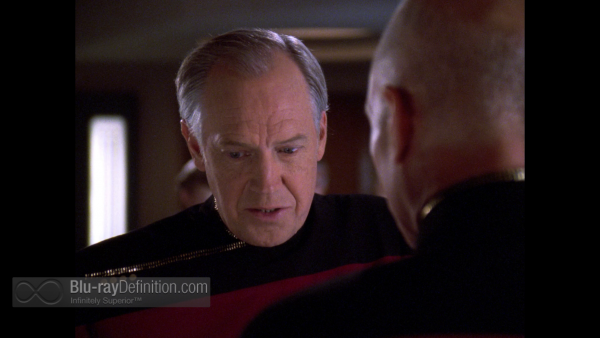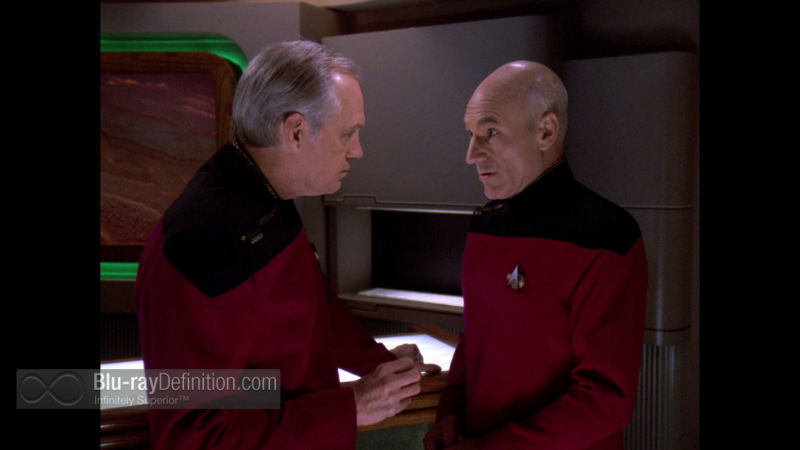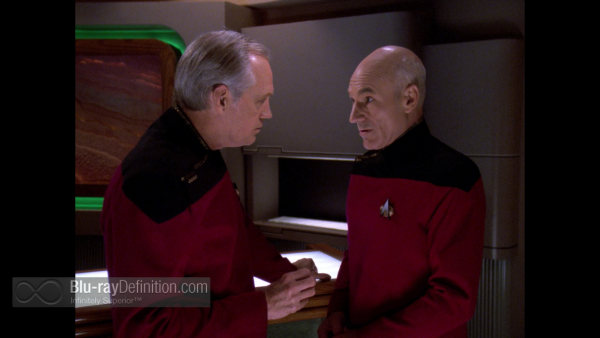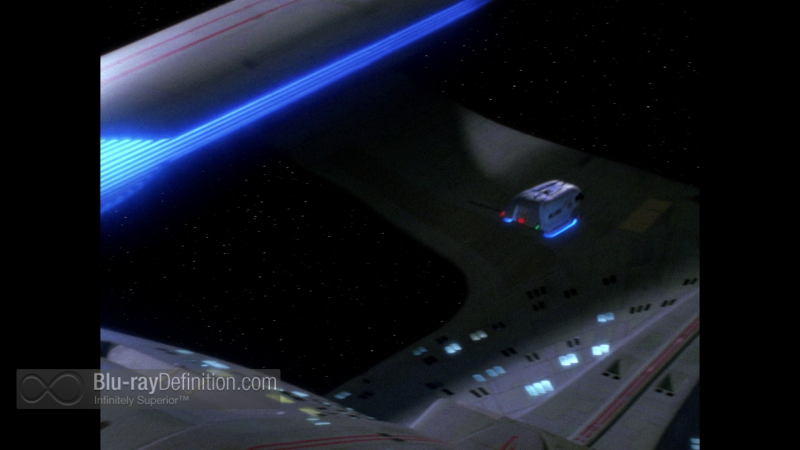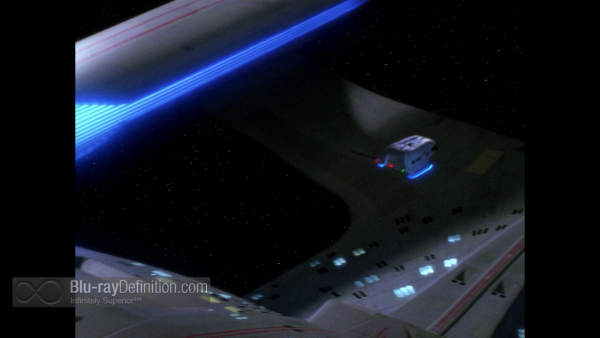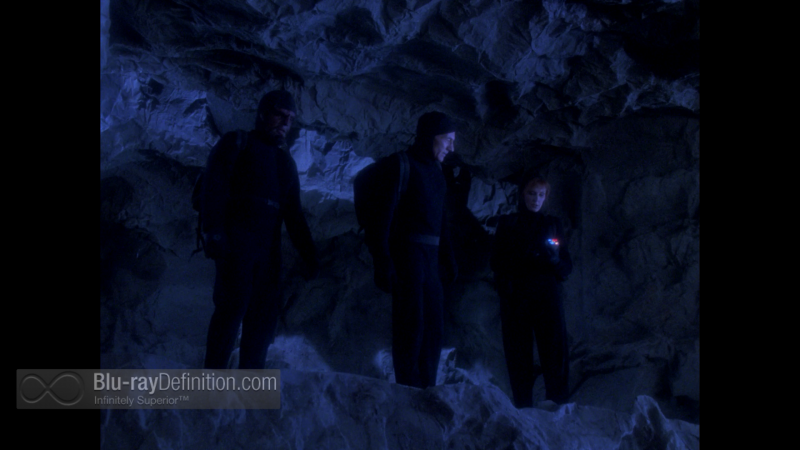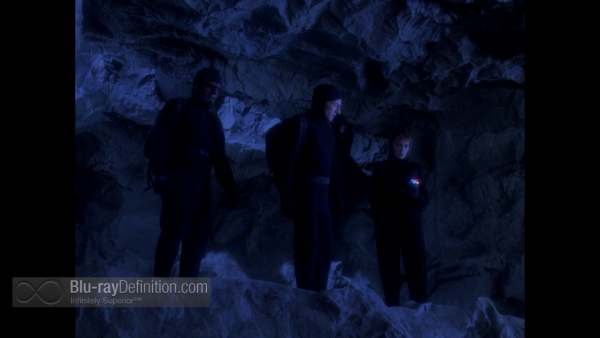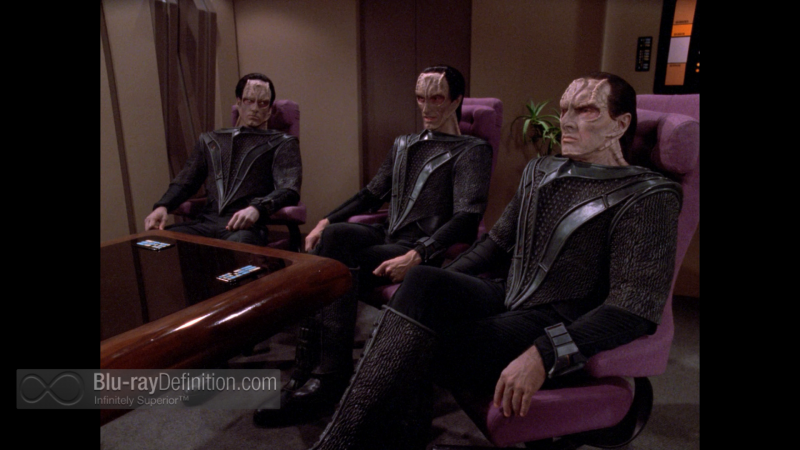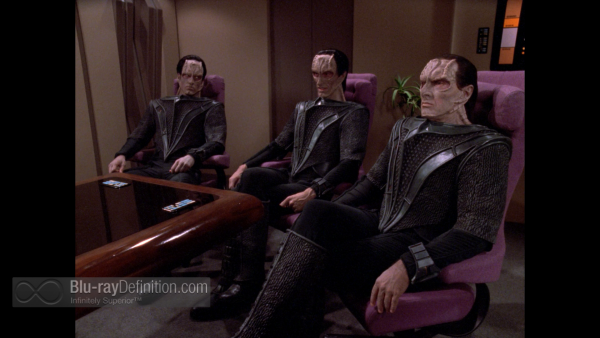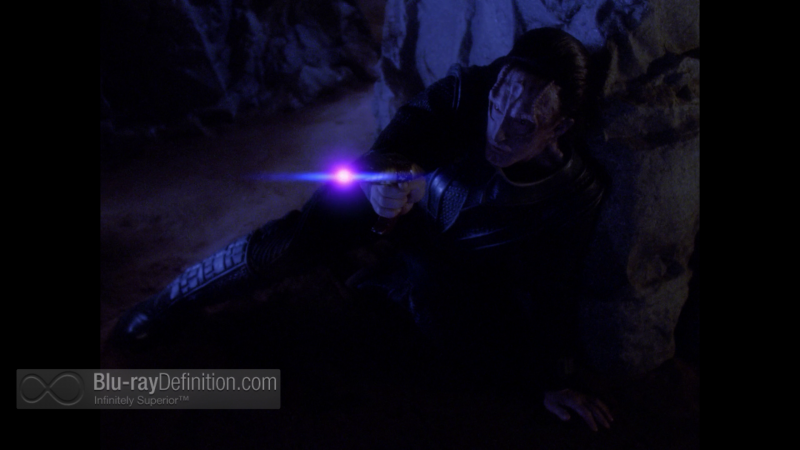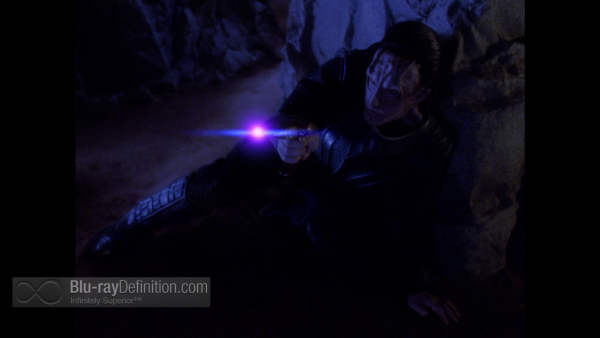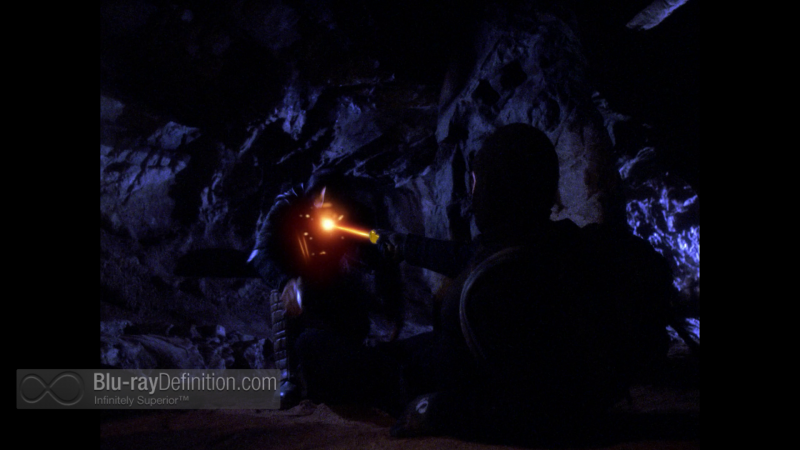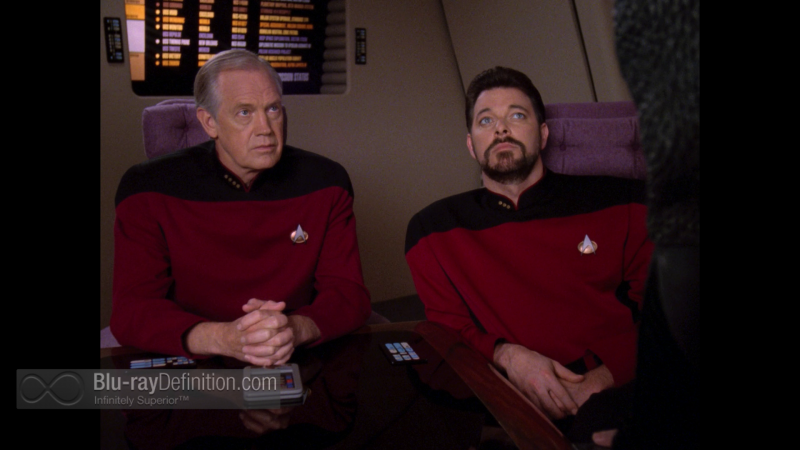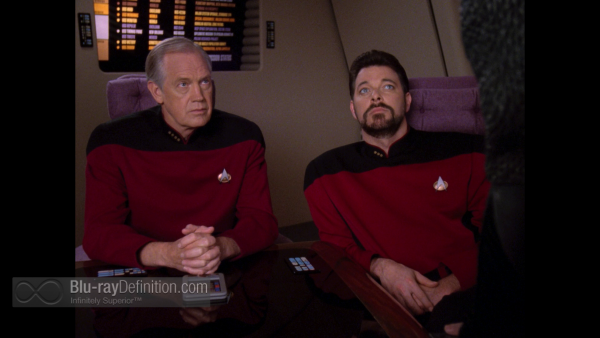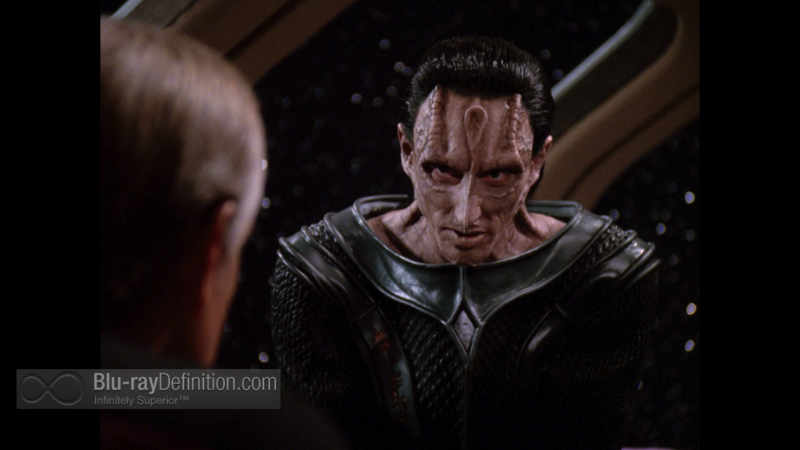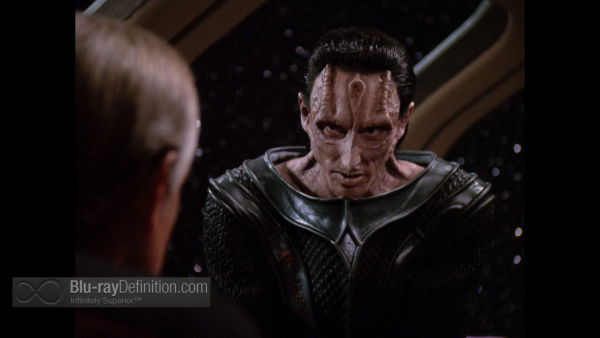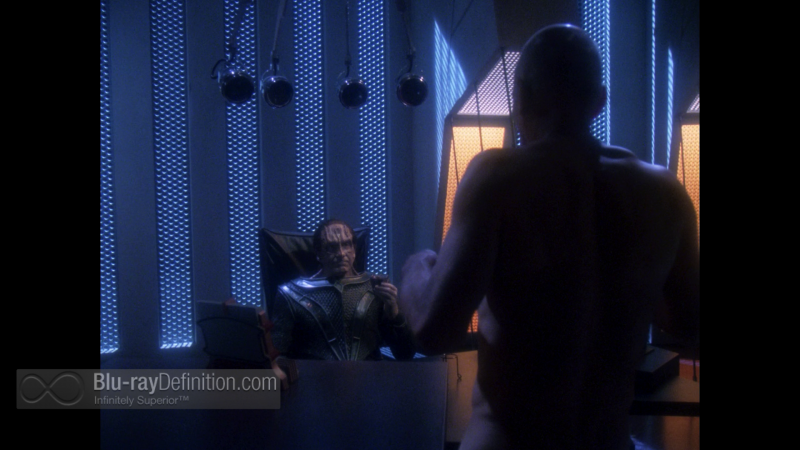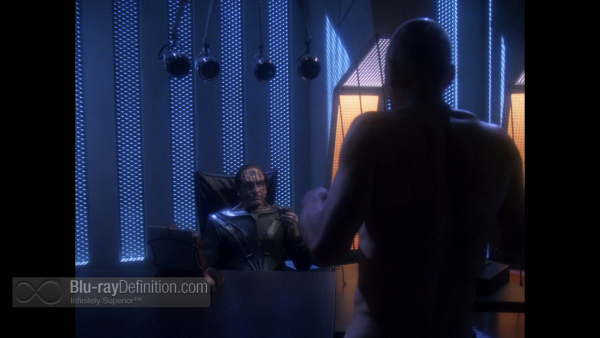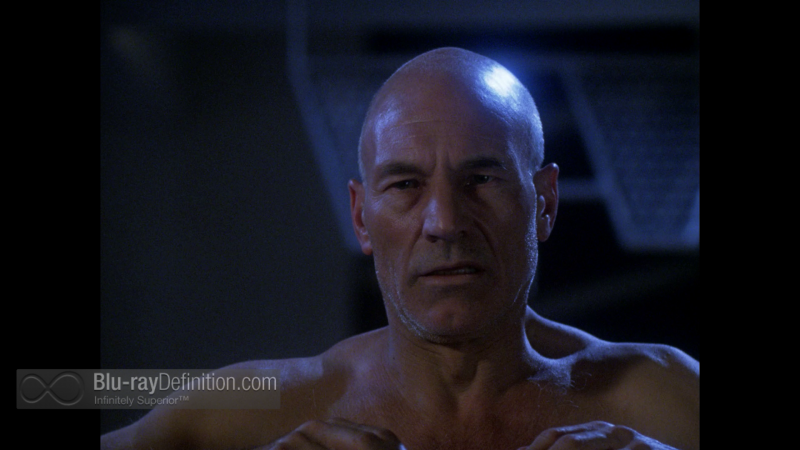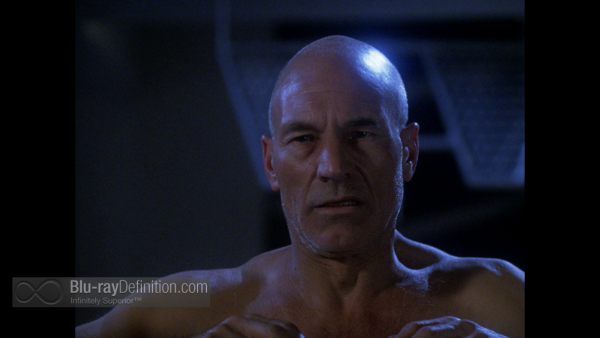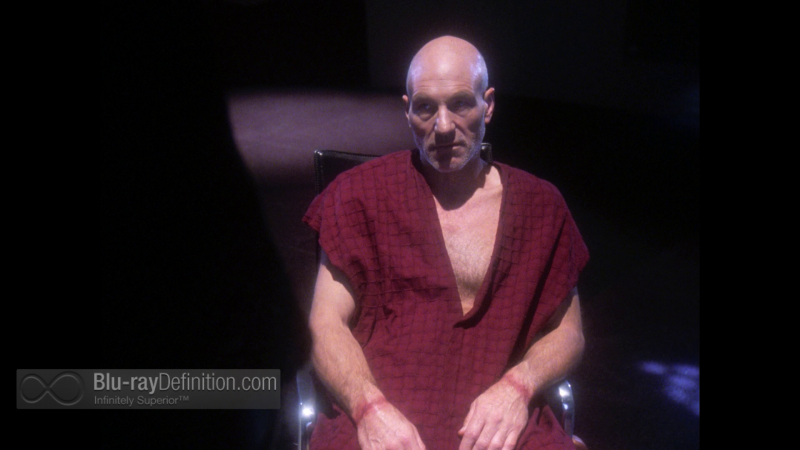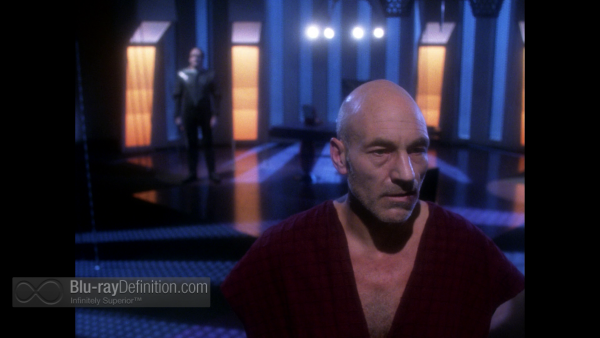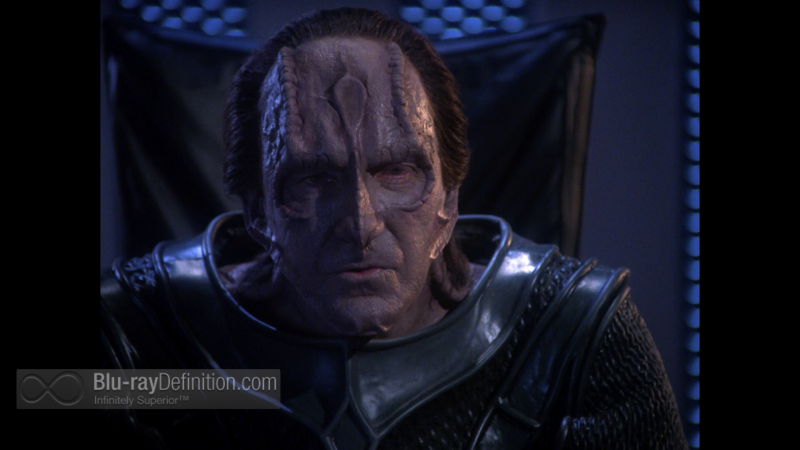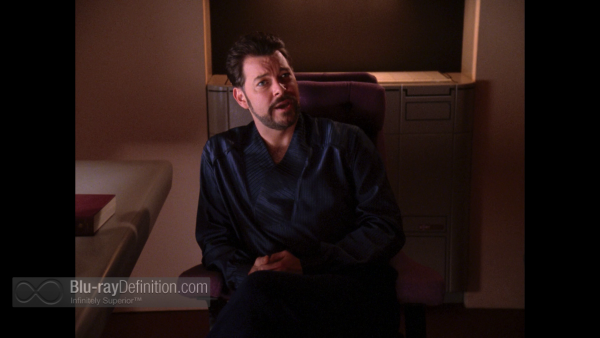 [amazon-product]B00IUR3YI0[/amazon-product]