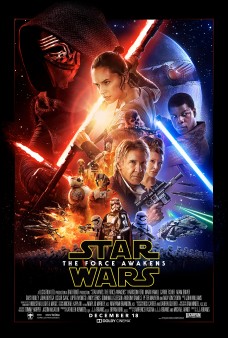 –
The Film 
It has been a generation or so since we had a theatrical Star Wars film grace us. The last time it did it was in 2005 and it was Revenge of the Sith, which depending on whom you ask, was a steaming pile of you know what. Once that finished up George Lucas essentially said that that would be it for the franchise, even though he had made mention of there being more cinematic adventures after Return of the Jedi years before.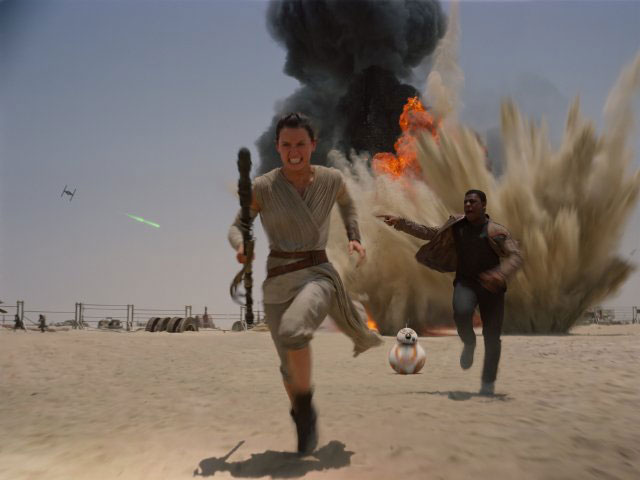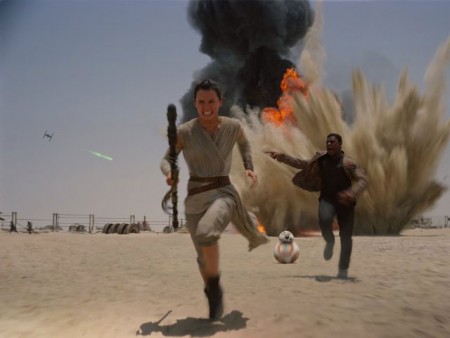 Fast forward to 2012 and Lucas sells off his Lucasfilm assets to Disney for a little over $4 billion and the new gears of change begin to formulate an extended cinematic universe without Lucas' input. Three years later and Star Wars: The Force Awakens finally hits the big screen to commercial success. I watched the film-opening weekend and have to say that it buries the prequel garbage without a doubt. Is it perfect and without flaws? Of course not, but we'll get into that shortly.
Finn (John Boyega) is a storm trooper that has defected the First Order — they're the new "Empire" in this film. Dameron Poe (Oscar Isaac) is a young hotshot pilot that contains sensitive information that the First Order needs. Finn has his epiphany and ends up helping Poe escape the ground attack that they're currently a part off. Rey (Daisy Ridley) is a scavenger on the planet Jakku. Their paths are linked by faith and coincidence. Finn is a traitor according to Kylo Ren (Adam Driver) the newest commander of this new faction. He is the last knight from the Order of Ren and also possesses a cool looking lightsaber and is fluent in the ways of the force. As both Finn and Rey are on the run they will come face to face with killers, bounty hunters, former fighters of the rebellion, and all sorts of scum and villainy. The usual suspects also make an appearance. Han Solo, General Leia (yeah, now a General!),  Chewbacca, and a few others are there as well.
The grand arc of it all builds up to this new order of resistance fighters to find the whereabouts of Luke Skywalker who has been missing but is NOT presumed dead. A droid (BB-8) carries information that may lead to Luke. If some of this sounds familiar to you it's because The Force Awakens has many familiar storyline beats from A New Hope.  The "New Order" is basically a new version of the Empire and there's even a mysterious figure pulling the strings behind the scenes known as Supreme Leader Snoke. As Finn and Rey comfy up to this new environment Han and Chewie become their partners in action to try and infiltrate a new destroyer base known as the "Starkiller" (subtle, I know). If they don't destroy the base then their search for Luke is meaningless since the base has more components to the search.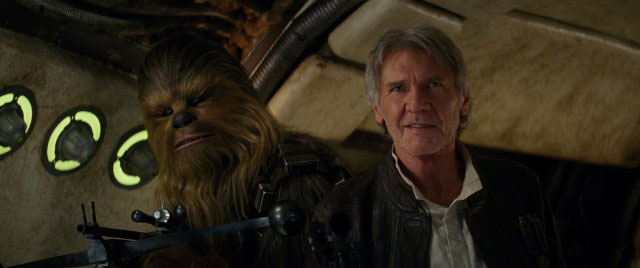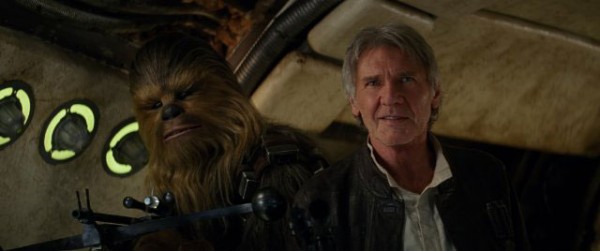 In retrospect I thought the film was entertaining enough. I thought the new blend of old and new characters was cool and the chemistry was there for the most part. As I said before, one cannot help the feeling of having seen some of this before. The template from A New Hope was definitely used for The Force Awakens. It didn't bother me, but I also cannot ignore the fact that the similarities are there. One of my biggest peeves of the film was of a particular character that had such a mighty build-up during the promotion and marketing of the film that was essentially rendered useless in the final film. I've read articles saying that the character will actually be in future installments, which is fine, but it's not a great start to that particular character arc. As far as Finn and Rey's charisma — it's all there and they play great off of each other albeit their potential relationship blossoms a bit too fast for my liking; it's still cool nonetheless. My overall grading of the film puts it somewhere close to being the third best film of the entire saga. I think Empire Strike Back and A New Hope are better films but The Force Awakens is better than Return of the Jedi. How does The Force Awakens compare to the prequels? Wait, what prequels?
Our Movie Rating
[Rating:3.5/5]