– –

The Film
[Rating:3.5/5]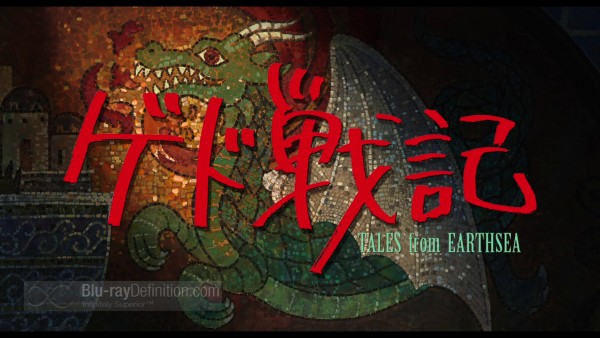 Studio Ghibli's 2006 animated fantasy adventure Tales from Earthsea, directed by Miyazaki Hayao's son Miyazaki Goro and based on the popular fantasy novel series by Ursula K. Le Guin has never been one of my favorites in their illustrious catalogue of titles, but it is still quite entertaining. Despite what I find to be a rather meandering storyline at times and somewhat plain looking character designs, especially the clothing, Tales from Earthsea is still in the end an encouraging and uplifting story of personal strength and self-discovery.
Putting aside all debates over whether or not this is a good adaptation of the novel since I have never had the pleasure of reading any of Ms. Le Guin's works, this story is set in the fantastical land of Earthsea, a place of wizards and witches. The high wizard, or, Lord Archmage Sparrowhawk, is on a personal quest to seek out what is causing recent unrest throughout Earthsea – dragons reappearing, livestock falling ill, crops dwindling. On his journey, he comes across a young prince who has fled his home after just inexplicably slaying his father and now is being followed by a shadow creature that mirrors his appearance. The young lad named Arren joins Sparrowhawk on his journeys, which leads them to an old friend of Sparrowhawk's, the witch Tennar and her ward Therru, a young girl with a scar on her face. Danger lurks for the foursome in the form of the evil wizard Lord Cob who seeks to destroy Sparrowhawk and find the secret to immortality.
While Miyazaki's Tales from Earthsea has its moments of magic, action, and adventure, the story is often sidetracked with too many events that don't lead to much of anything. Despite this, the background animations, musical score, and overall spirit of the film make it enjoyable to watch.

Video Quality

[Rating:4.5/5]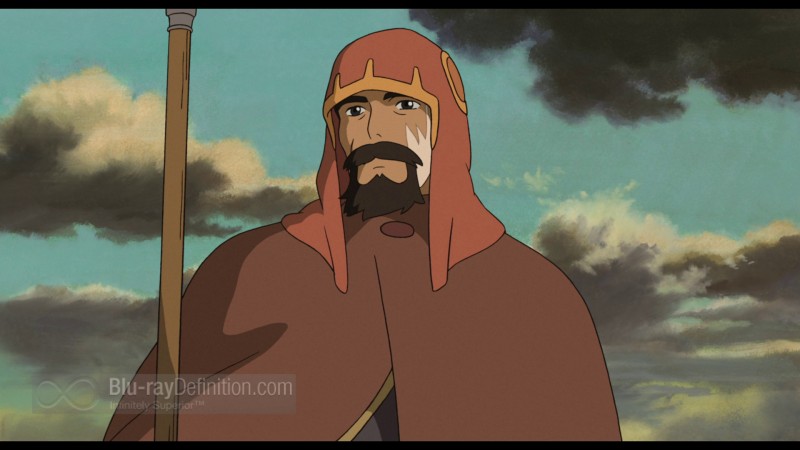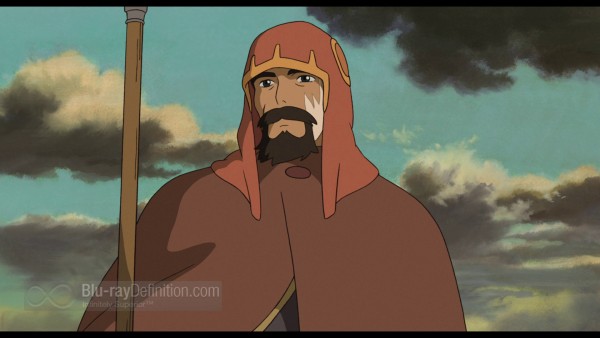 While the colors don't necessarily jump off the screen at you in Tales from Earthsea as they do in many other Studio Ghibli films, this digitally animated and digitally sourced, AVC/MPEG-4 1080p transfer looks just fine, with strong details and no aliasing.

Audio Quality
[Rating:5/5]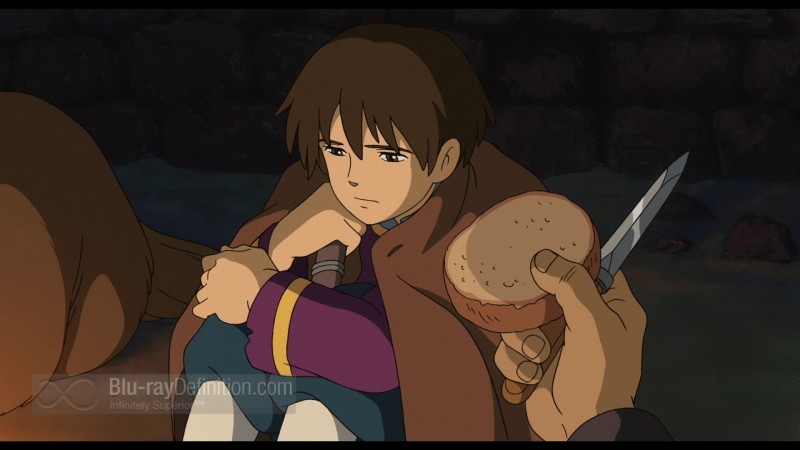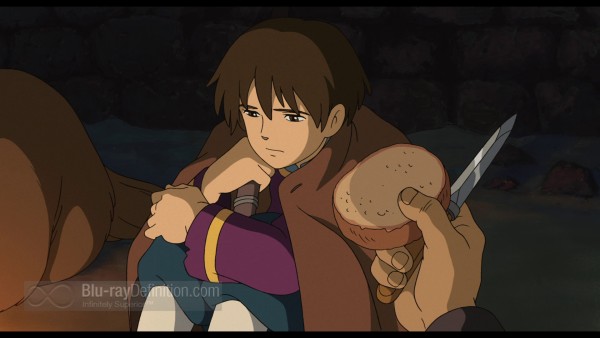 I have always been one who preferred to watch films, even animated ones, with their original language tracks and Tales from Earthsea on Blu-ray offers a very good reason to. The Japanese soundtrack is provided in DTS-HD Master Audio 6.1 (48kHz/16-bit) versus the English dub's DTS-HD Master Audio 5.1 (48kHz/16-bit). While the difference is subtle, it is still just enough to open up the soundstage even more, with the back channels being well used in cooperation with the surrounds for what is an active and engaging mix. A full, 360-degree soundfield is offered, with full low frequencies, smooth, airy sounding highs, and a wide dynamic range.

Supplemental Materials

[Rating:3.5/5]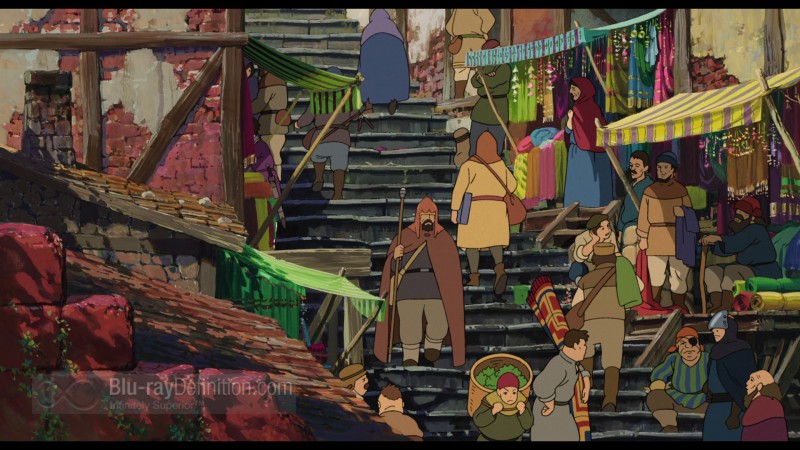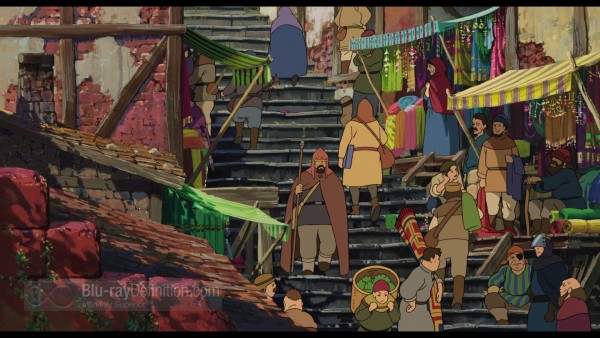 There's a good collection of production featurettes and the usual storyboard picture-in-picture feature, which is cool for when you want to spice up your normal viewing habits. The hour-long documentary on the film score is also great for those music lovers out there.
The supplements:
Storyboards – Watch the film in its entirety while the storyboards for the entire film appear in picture-in-picture mode.
The Birth of the Film Soundtrack (1.33:1; 720p/60; 01:00:18) – At look at composer Tamiya Terashima's inspiration and work on the film's score.
NTV Special (1.78:1; 720p/60; 00:43:51)
Behind the Microphone (1.78:1; 720p/60; 00:47:32) – Interviews and behind the scenes with the Japanese voice cast.
Behind the Studio: Origins of Earthsea (1.78:1; 720p/60; 00:04:05)
TV Spots (1.85:1; 720p/60; 00:01:33)
Original Japanese Trailers (1.85:1; 1080p/24; 00:09:32)
Studio Ghibli Collection Trailers
DVD — Standard DVD is included.

The Definitive Word
Overall:

[Rating:4/5]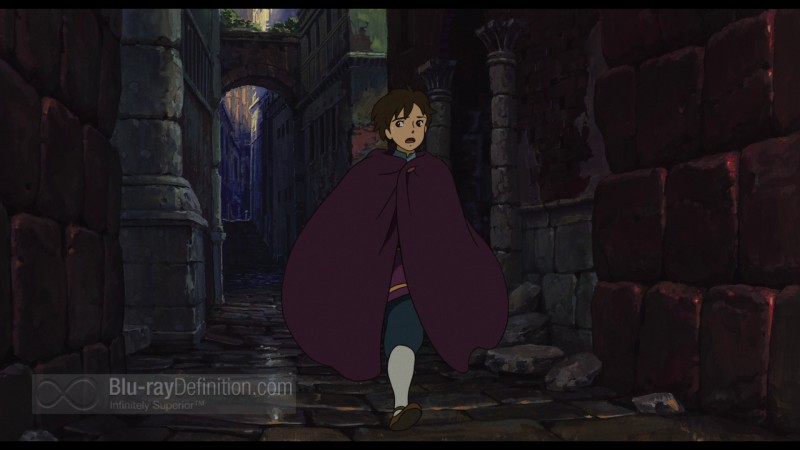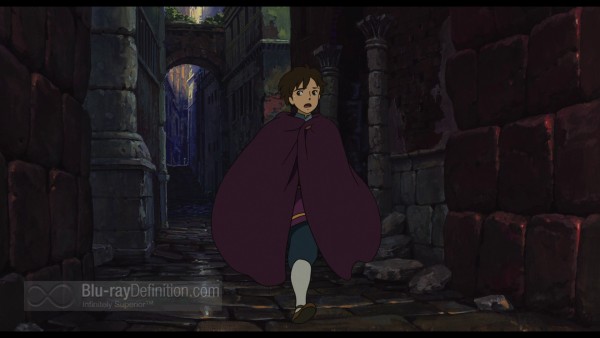 A good, but flawed film from Studio Ghibli, Tales from Earthsea is nevertheless worth having for anyone looking to complete their Ghibli collection or for anyone with kids. It has a strong message of courage and empowerment and the usual high quality of sites and sounds.
Additional Screen Captures
[amazon-product region="uk" tracking_id="bluraydefinit-21″]B007EC00CA[/amazon-product]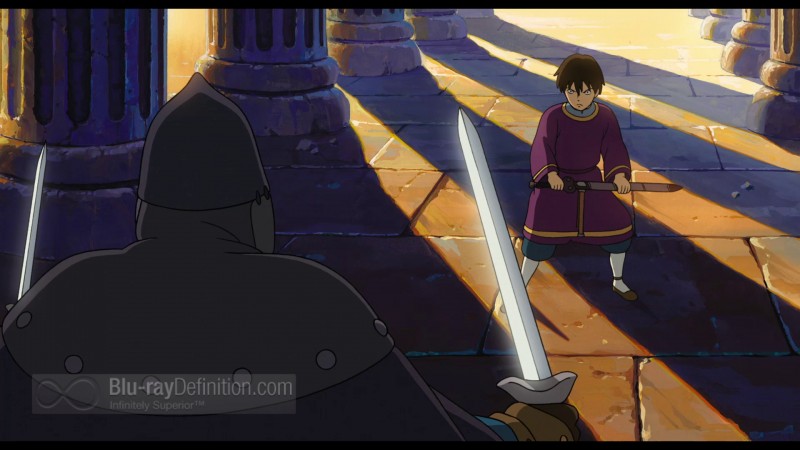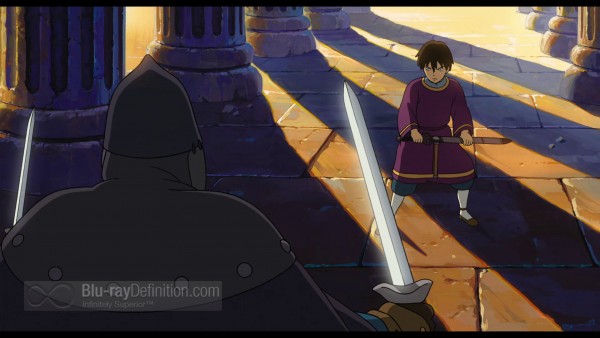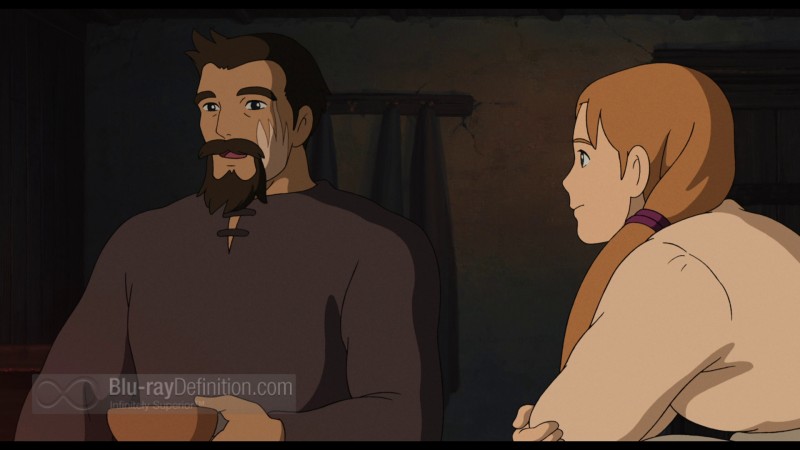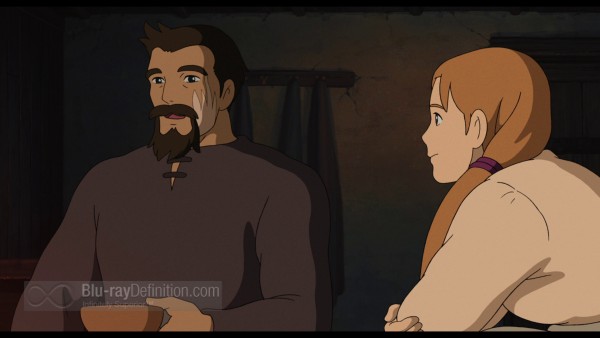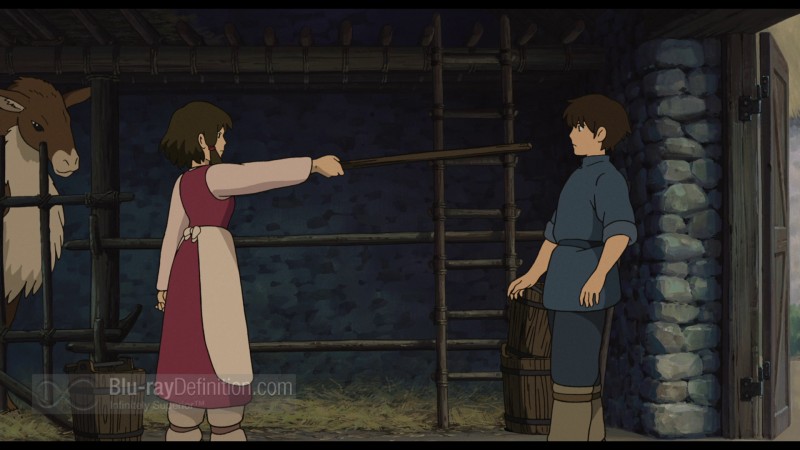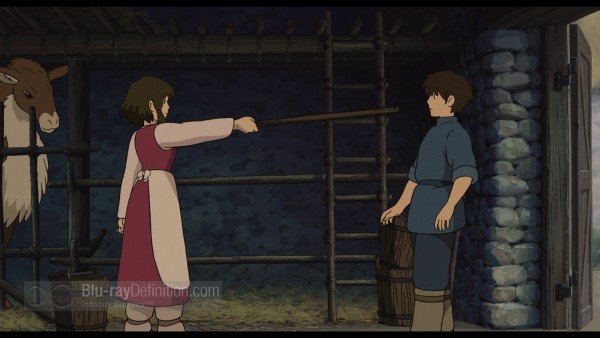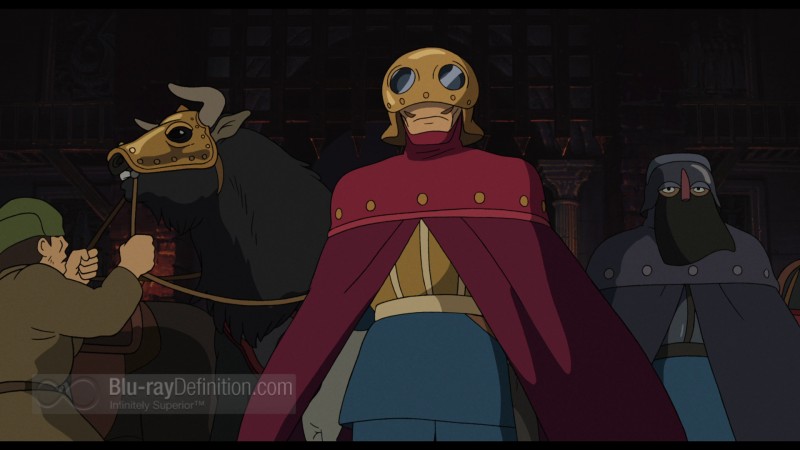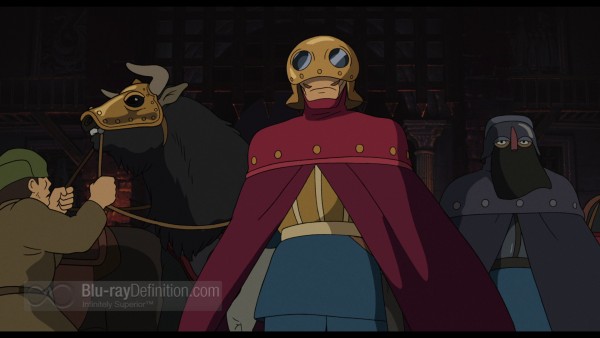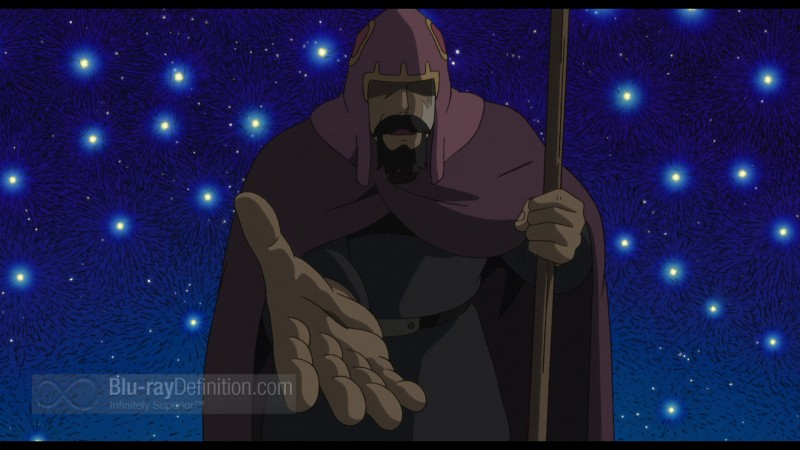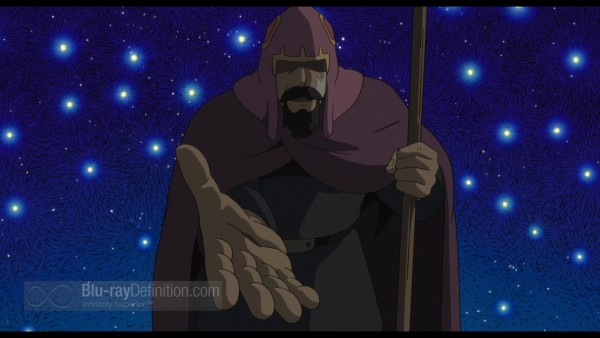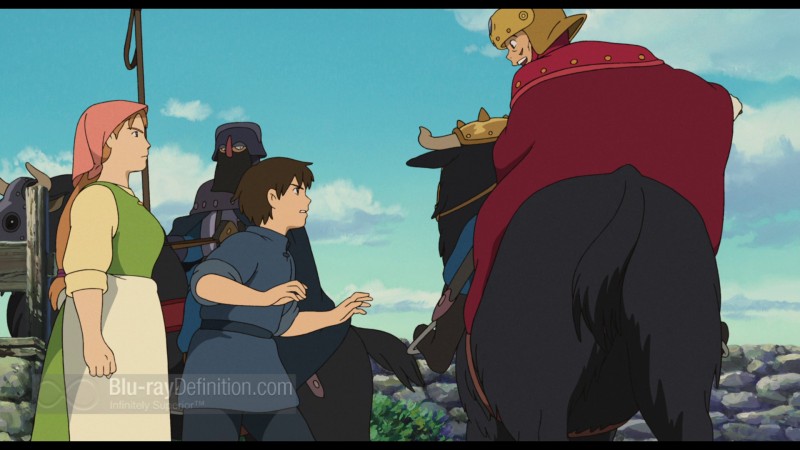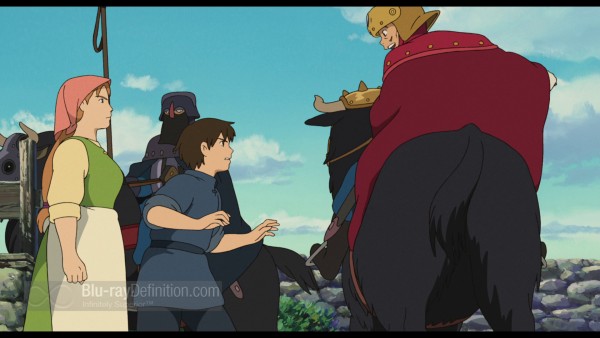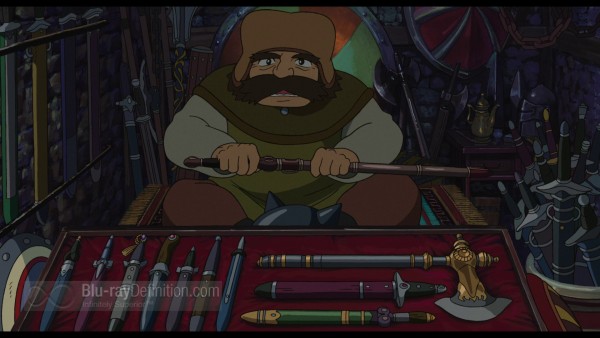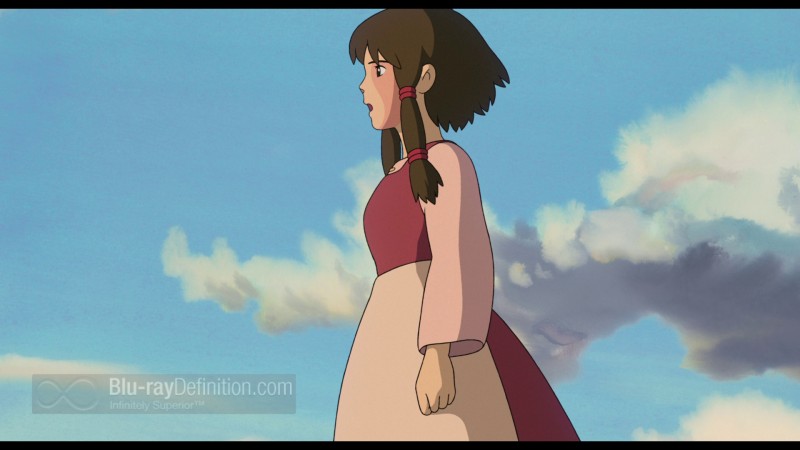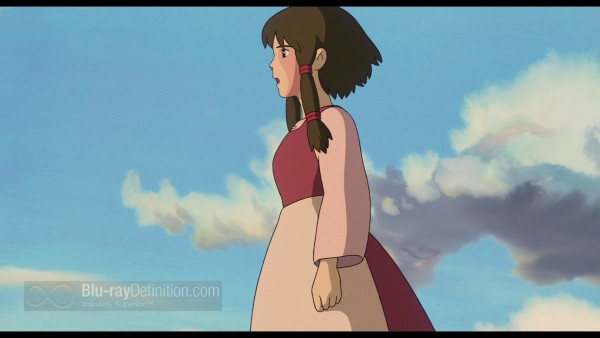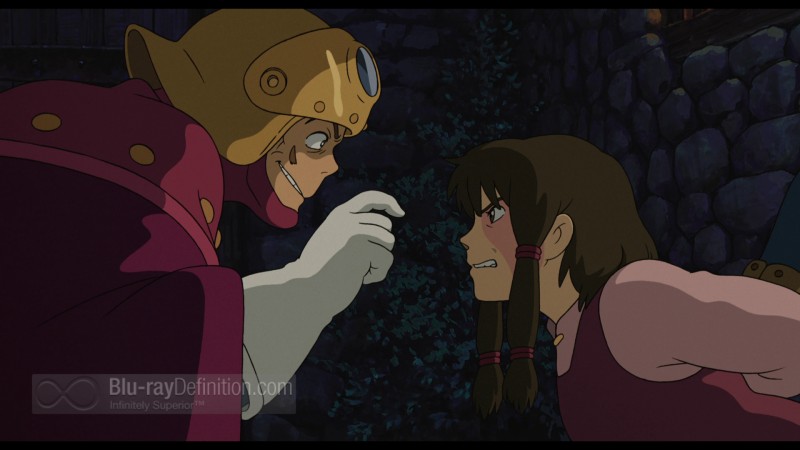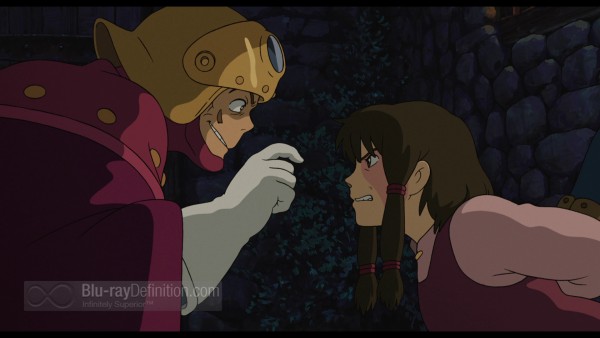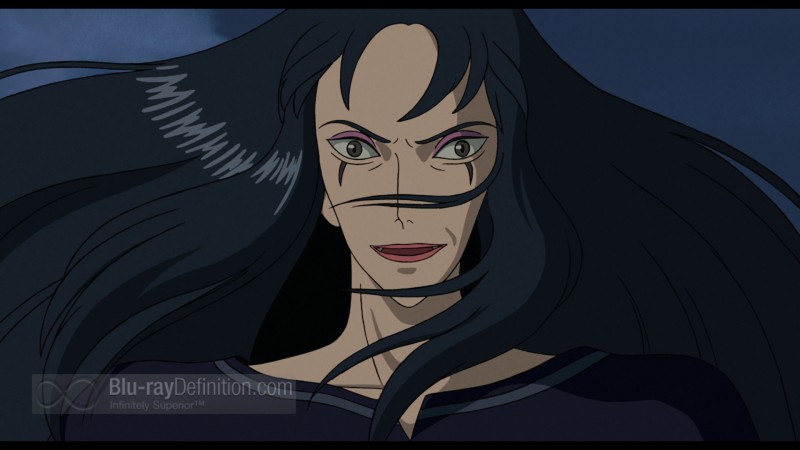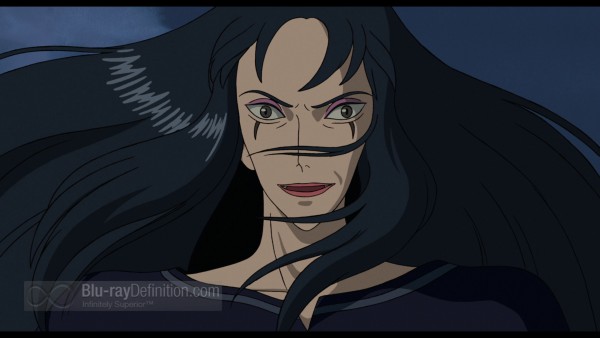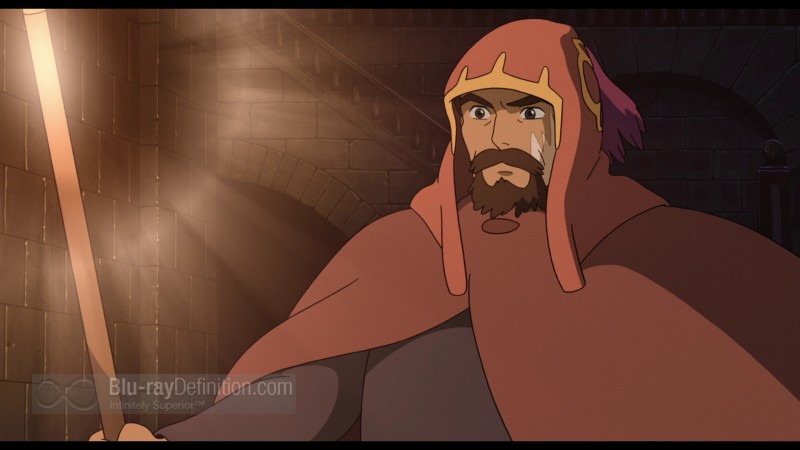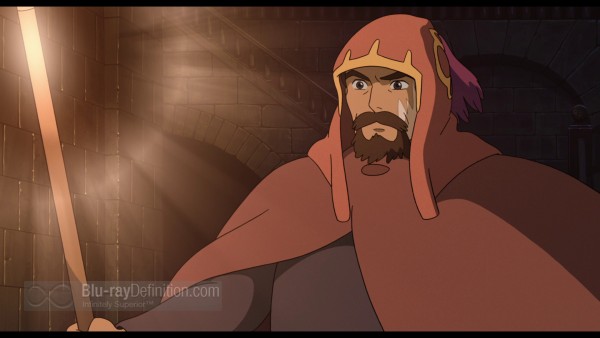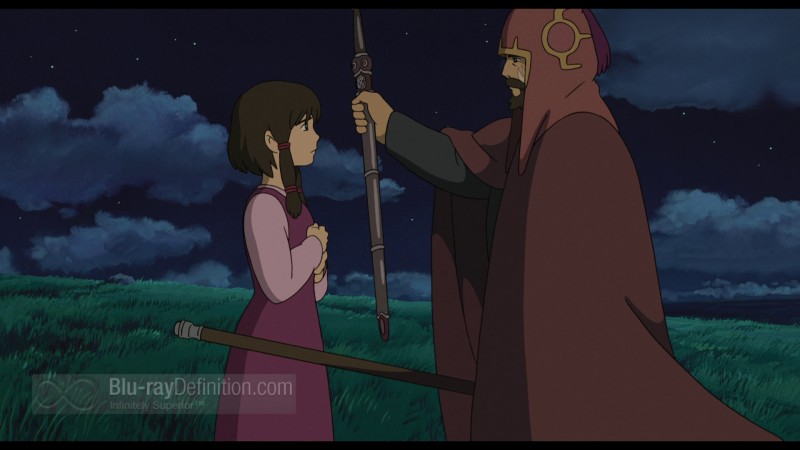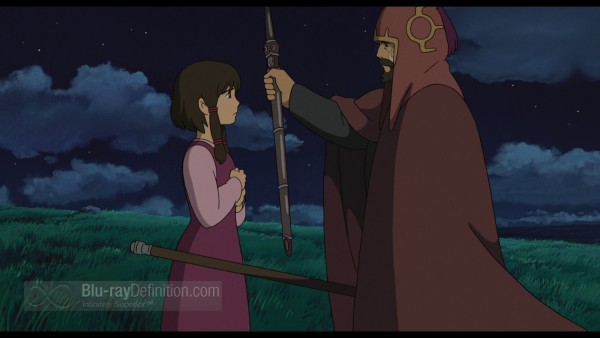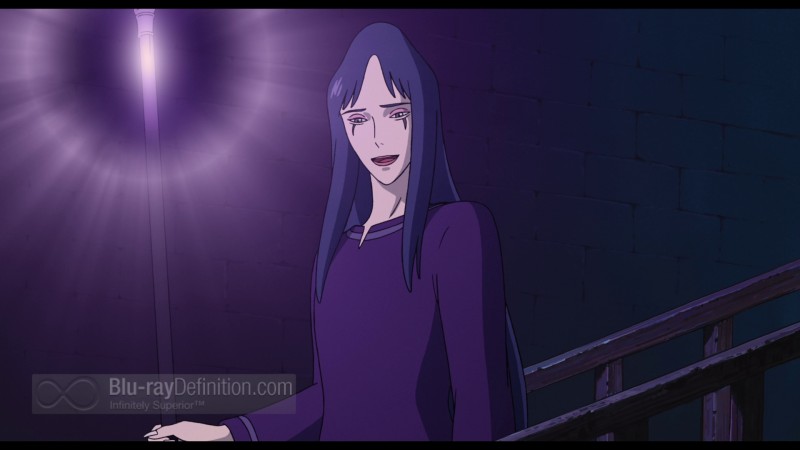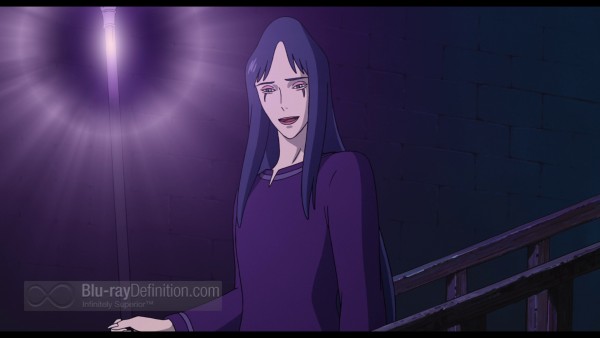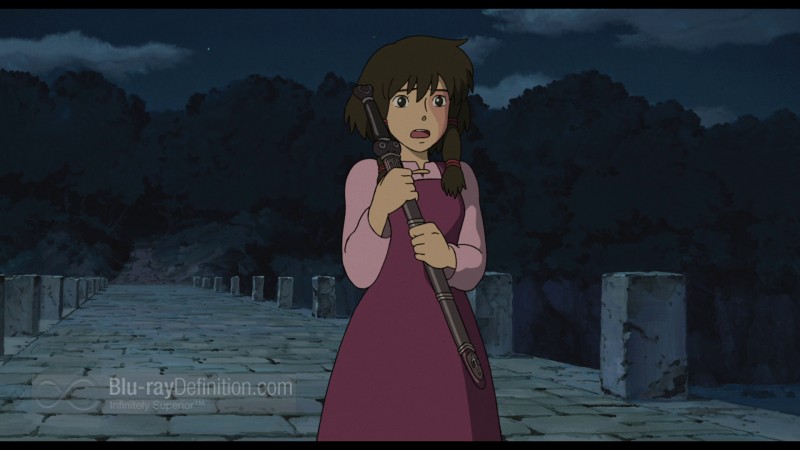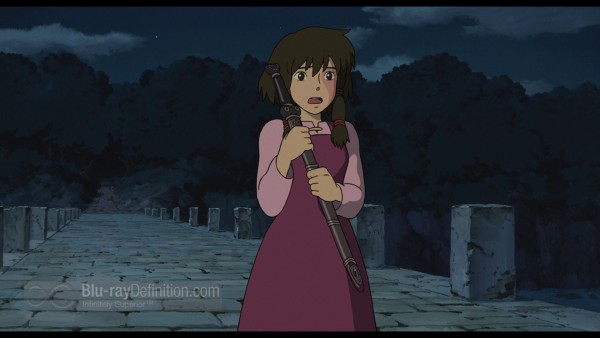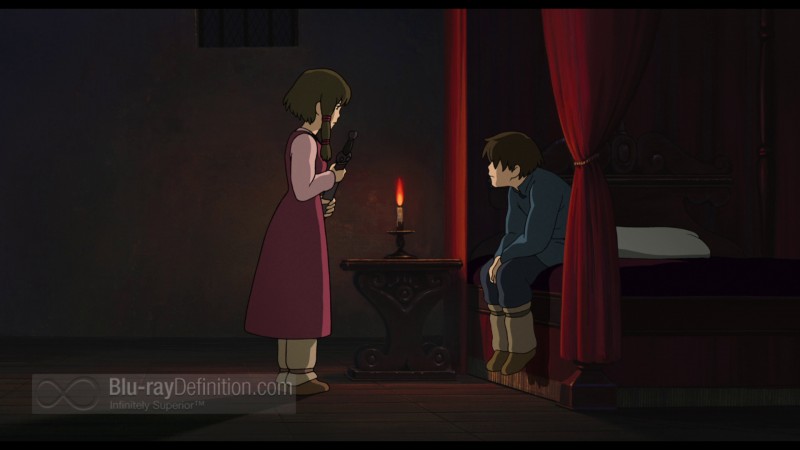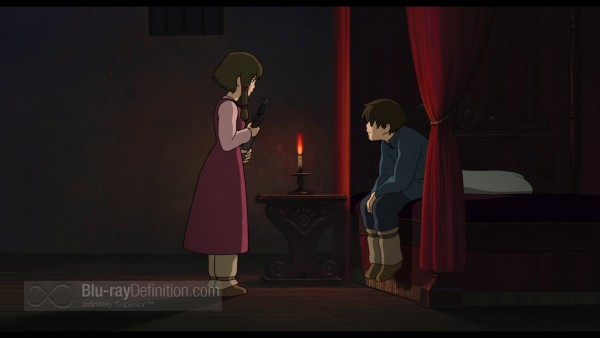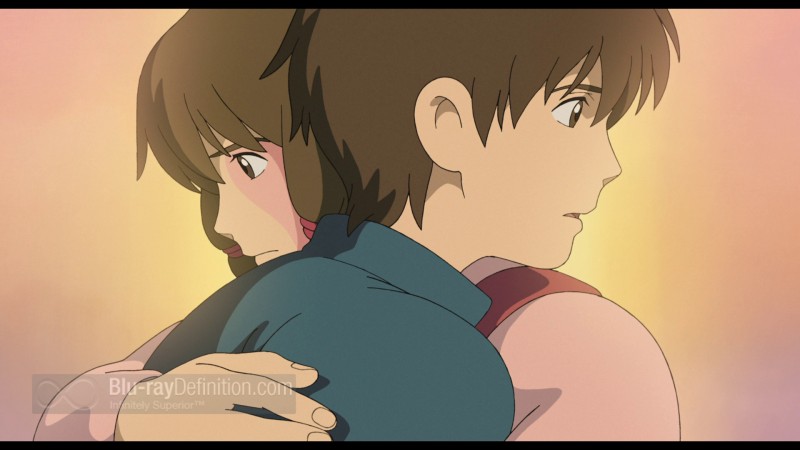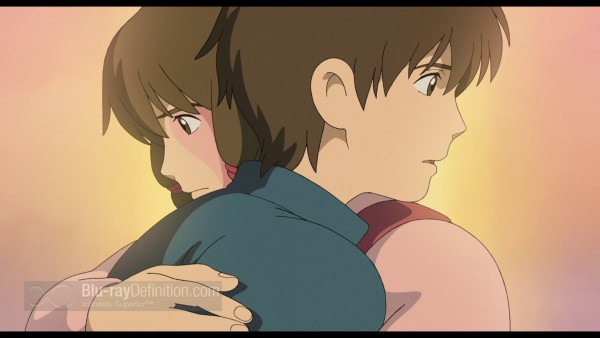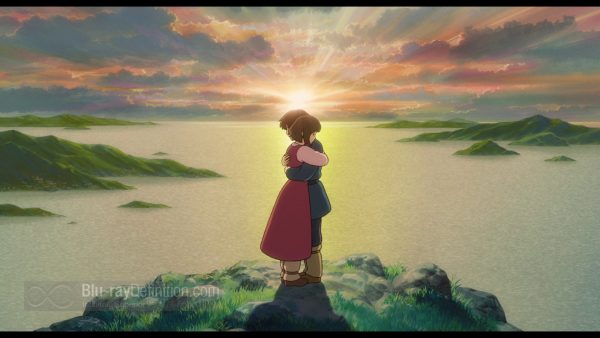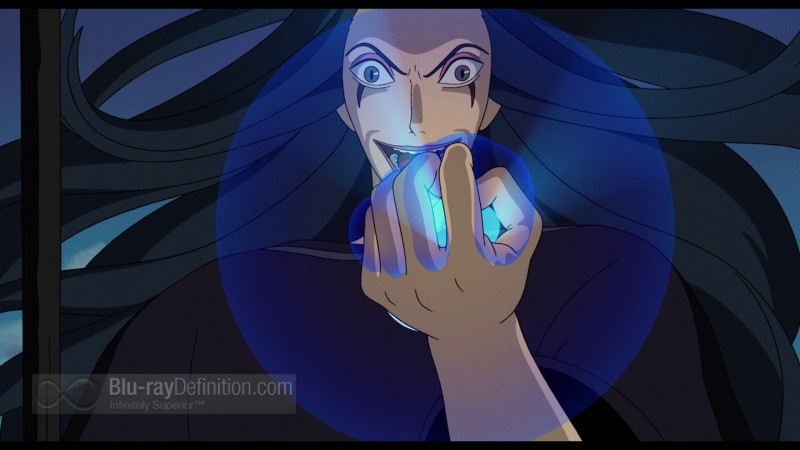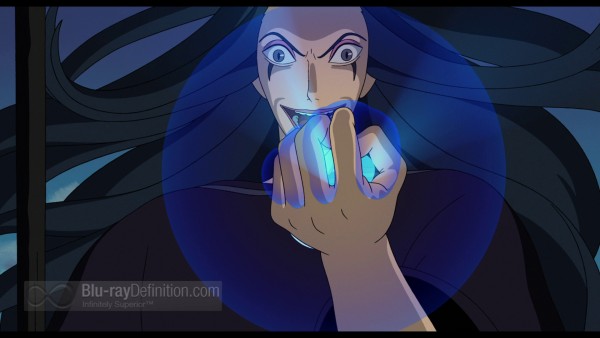 [amazon-product region="uk" tracking_id="bluraydefinit-21″]B007EC00CA[/amazon-product]