Forty years after its completion the impact of the Woodstock Music & Art Fair, which took place in Bethel, New York from Friday August 15 through Monday morning, August 18 in 1969 is still being felt. Heralding what can be seen as the penultimate moment of the 1960's counterculture revolution, the festival was plagued by setbacks, bad weather, and overwhelming crowds far beyond preceding estimates.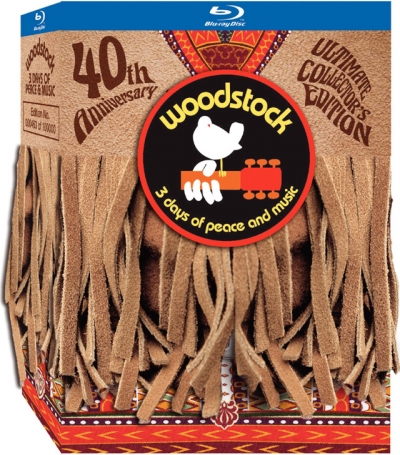 Yesterday, in honor of this coming Tuesday's release of the Woodstock: 3 Days of Peace and Music Director's Cut — 40th Anniversary Ultimate Edition on Blu-ray and DVD, which was reviewed here on TheaterByte, Warner Bros. held a special press event in New York City consisting of roundtable discussions with some of the musicians, filmmakers and event organizers who were involved with Woodstock.
TheaterByte was pleased to be invited to the event, which included discussions with festival producers Michael Lang, Artie Kornfeld and Joel Rosenman, Filmmakers Michael Wadleigh (director), Dale Bell (associate producer), Thelma Schoonmaker (editor) Eddie Kramer (sound mixer for Jimi Hendrix and the "new" performances on Blu-ray/DVD) as well as musicians Gregg Rolie (lead singer, Santana), Michael Shrieve, Michael Carbello, (percussionists, Santana), Stu Cook and Doug Clifford of Creedence Clearwater Revival, Tom Constanten of The Grateful Dead and Jocko Marcellino, founding member of Sha Na Na.
In speaking with all of the people involved in Woodstock, there is an overwhelming sense of pride and, even to this day, disbelief that the staggering event went off so peacefully. For the musicians who appeared in the 1970 film, Woodstock, their lives and careers would never be the same. Like Eddie, the sound engineer for the entire festival, put it, "my life was changed from the moment I decided to go up there and do this thing." Kramer, who mixed the live sound for the event from a trailer with no view of the stage and the inability to communicate with the musicians, jokingly responded when asked if he was overwhelmed, "I love pressure!"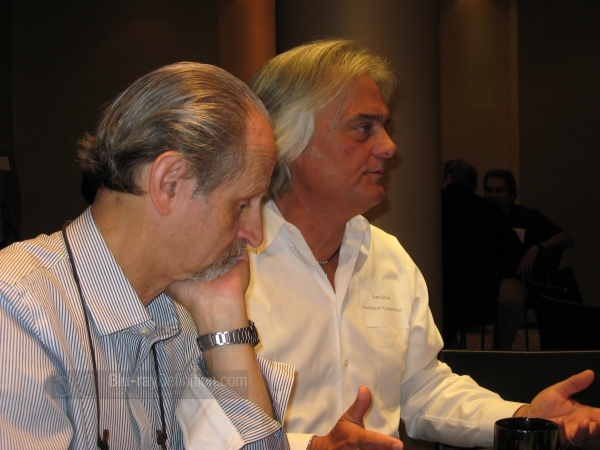 Festival organizer, Michael Lang, waxed poetic on what a great moment in time the entire event was. He puts the peacefulness of the crowd down to the lack of instantaneous communication between the younger generations at the time. "The audience, that's the one thing that could never be duplicated by anyone trying to do another Woodstock…the audience was legendary," Lang says, and later adds, "in those days there was no communication among the younger generation and, so, what we gave them was an opportunity to see for the first time in a shocking way — it was almost instantaneous — to see how vast…people like themselves…how vast a group that was."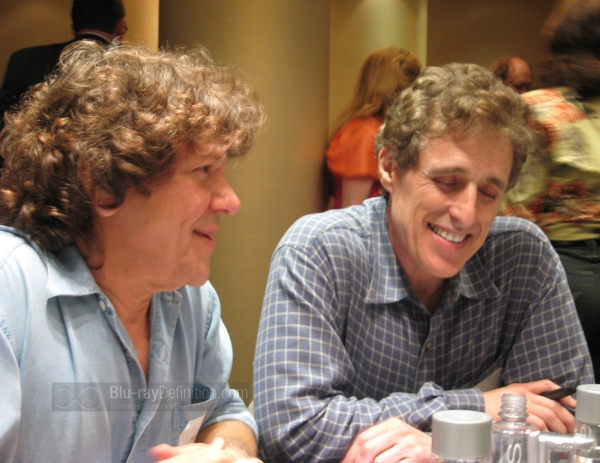 From left to right: Festival organizer Michael Lang and Producer Joel Rosenman
For others, history wouldn't be quite as favorable. Creedence Clearwater Revival did not appear in the film due to John Foggerty's refusal to release the performances,  feeling his performance wasn't any good. When pointed out to Stu Cook, bassist for Creedence Clearwater Revival, that they were still a hugely successful band, Cook says, "Yeah, but how much more successful could we have been?" According to Stu Cook, the decision from Foggerty, " exacerbated the frictions in the band" leading to their demise.
Finally, the footage of Creedence Clearwater Revival and other acts such as The Grateful Dead and Johnny Winter can be seen on this Ultimate Collector's Edition Blu-ray Disc and DVD set, with the Blu-ray release providing them in high definition. And Woodstock, both the music and the moment, still live on as one of the greatest confluences of events in the history of entertainment, influencing countless generations of artists and activists alike.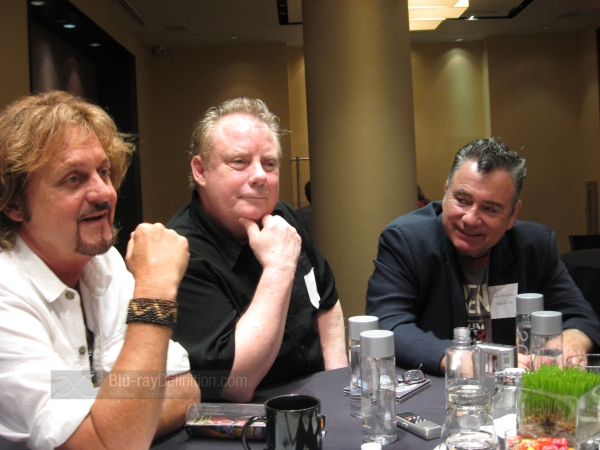 From left to right: Greg Rolie (lead singer) and Michael Shrieve (percussionist) of Santana with Jocko Marcellino (founder of Sha Na Na)
Woodstock: 3 Days of Music & Peace Director's Cut — 40th Anniversary Collector's Edition will be released on Blu-ray Disc (BD) and DVD June 9, 2009 at a suggested retail price of  $69.99 for the Blu-ray and $59.98 for the DVD respectively.
Read our review of Woodstock: 3 Days of Music & Peace Director's Cut — 40th Anniversary Collector's Edition.
[amazon-product align="left"]B001V9LRTM[/amazon-product]
[amazon-product align="center"]B001V9LRV0[/amazon-product]