– –

The Film
[Rating:3.5/5]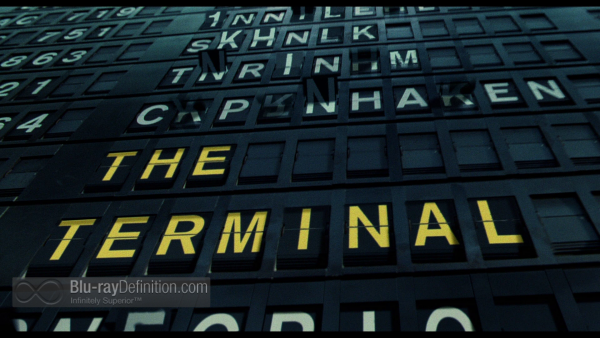 There are two remarkable things about Steven Spielberg's 2004 romantic comedy The Terminal, and those are the fact that it was filmed almost entirely on a recreation of a working airport terminal and the charismatic performance by lead actor Tom Hanks.
The Terminal is a quirky romantic comedy about an Eastern European man named Viktor (Tom Hanks) who plans a trip to New York City to fulfill a promise to his deceased father, but ends up in a strange legal limbo, unable to leave the JFK terminal when a military coup in his home country leaves the passport he was issued – and his native country – officially unrecognized by the United States. Viktor must find a way to survive in the shopping mall-like JFK terminal, all while the head customs officer, Frank Dixon (Stanley Tucci) is out to get him. But, he does manage to get by, finding himself gainful employment, a group of friends amongst the airport employees, and even romance with a flight attendant (Catherine Zeta-Jones) who frequently passes through JFK.
A typically fanciful story that Spielberg has made his living at over the course of his illustrious career, perhaps the finest undercurrent of The Terminal is its highlighting of modern consumerism, the brightly lit Sbarro's, Burger King, et. al. displays are like some eye candy that light up the productions sets.
Of course, also in typical Spielberg fashion, the director doesn't know how to leave well enough alone, constantly driving The Terminal into greater emotional and sentimental heights toward a hokey and saccharine outcome that could have been predicted from the opening moments of the film.
That said, it is Tom Hanks' splendid performance as Viktor, donning a faux Slavic accent and some sort of broken English that slowly improves as the film progresses that is the driving force of the film. There are quite a few comedic moments that are golden for sure, despite the many where the film drags too much. Hanks delivers the goods, however, and makes this a more than respectable and charming effort, if far from Spielberg's best work.
Video Quality
[Rating:4.5/5]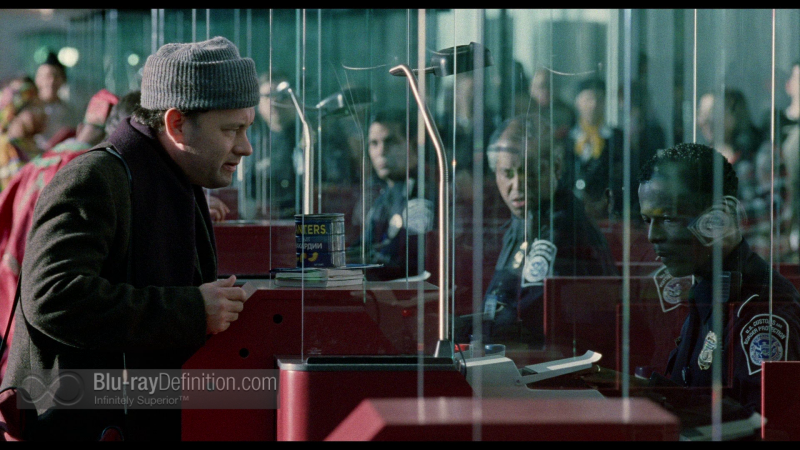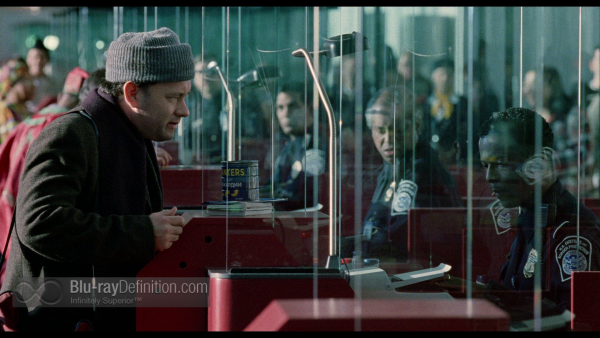 Coming to Blu-ray in an AVC 1080p encodement, The Terminal, originally shot on 35mm Eastman EXR 200T 5293 film stock has a fantastically filmic appearance in this new release. Natural and textured with a good layer of grain, the colors really pop off the screen and there are no issues of noise or excessive grain reduction.
Audio Quality
[Rating:4.5/5]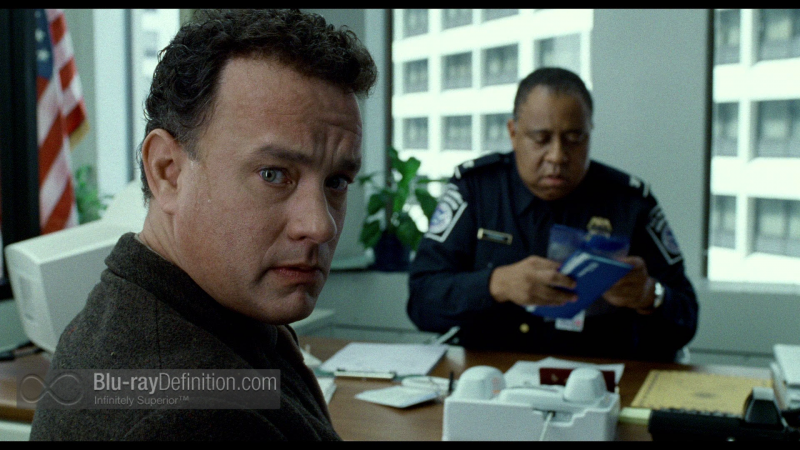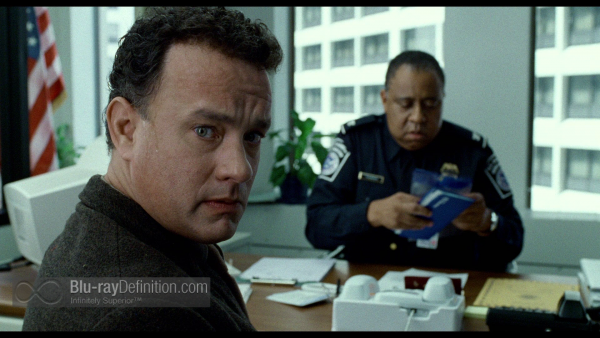 While The Terminal is mostly a dialogue-driven film, the lossless English DTS-HD Master Audio 5.1 soundtrack has lots of atmospherics that surround us in the sounds of the airport. Dialogue is clear and there's a natural sense of dynamics.
Supplemental Materials
[Rating:2.5/5]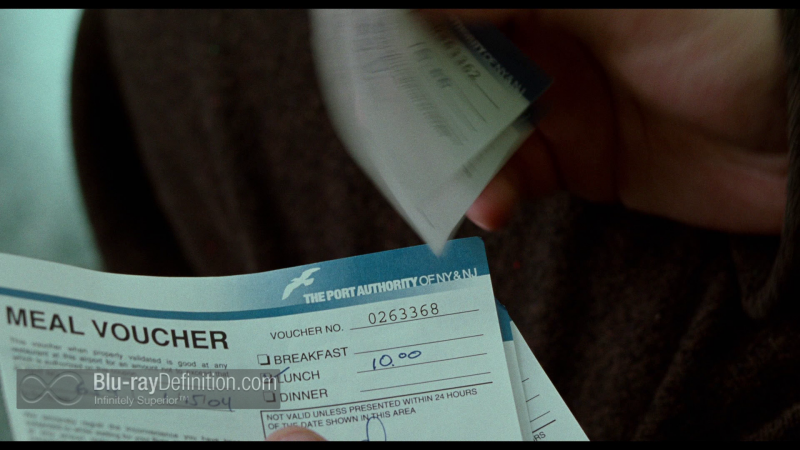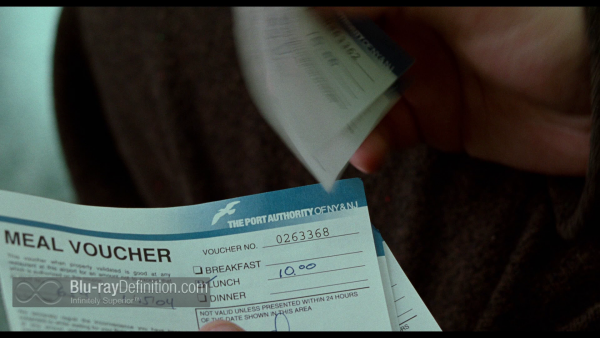 There are no new HD extras (outside of the HD trailers) with this release. Everything is a standard definition port-over and they all consist of the typical behind-the-scenes featurettes with interviews and production footage.
The supplements:
Booking the Flight: The Script, The Story (1.78:1; SD; 00:08:06)
Waiting for the Flight: Building The Terminal (1.78:1; SD; 00;12:19)
Boarding; The People of The Terminal (1.78;1; SD; 00:31:48):

Tom Hanks is "Viktor"
Catherine Zeta-Jones is "Amelia"
Viktor's World

Take Off: Making The Terminal (1.78:1; SD; 00:17:13)
In Flight Service: The Music of The Terminal (1.78:1; SD; 00:05:53)
Landing: Airport Stories (1.78:1; SD; 00:05:41)
Photo Gallery (1080p/24)
Theatrical Trailer 1 (1.85:1; 1080p/24; Dolby Digital 5.1)
Theatrical Trailer 2 (1.85:1; 1080p/24; Dolby Digital 5.1)
The Definitive Word
Overall:
[Rating:4/5]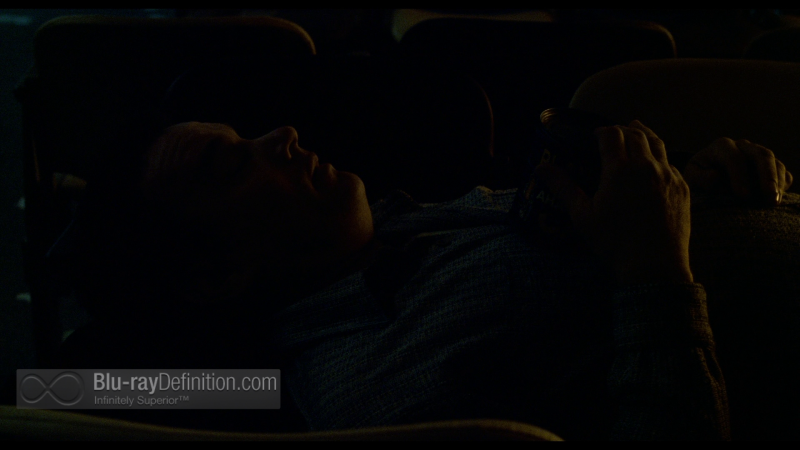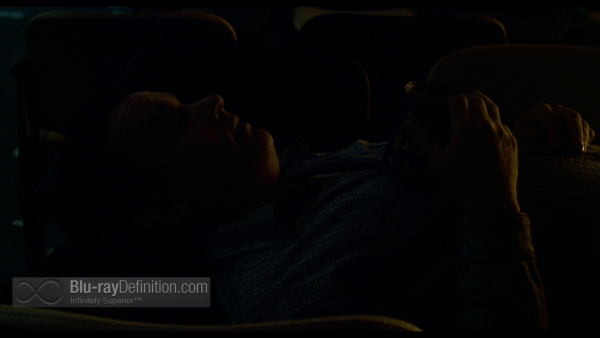 Tom Hanks puts on a splendid performance in what is one of Spielberg's minor classics, but one that is still an enjoyable afternoon time passer.. Paramount's Blu-ray transfer of The Terminal is well worth owning as well.
Additional Screen Captures
[amazon-product]B00I0VTRFA[/amazon-product]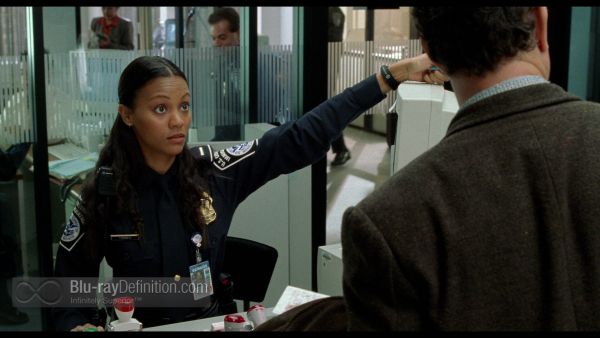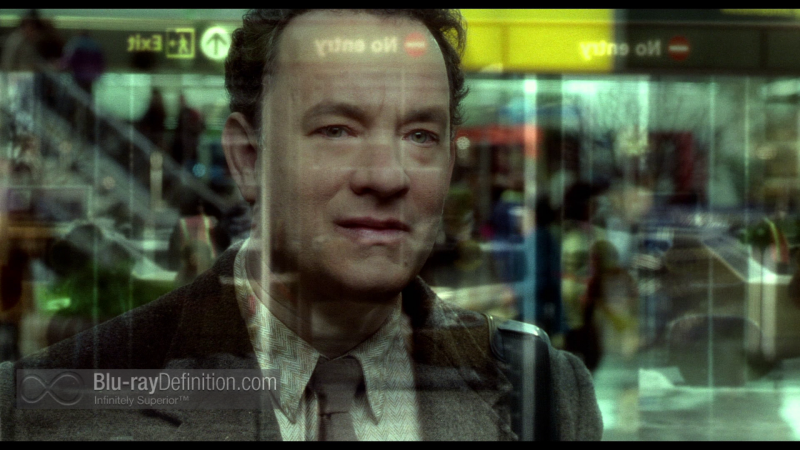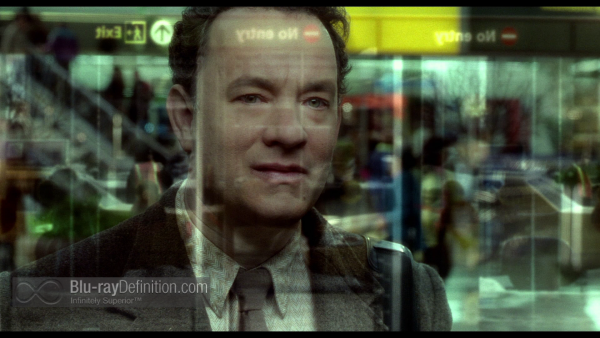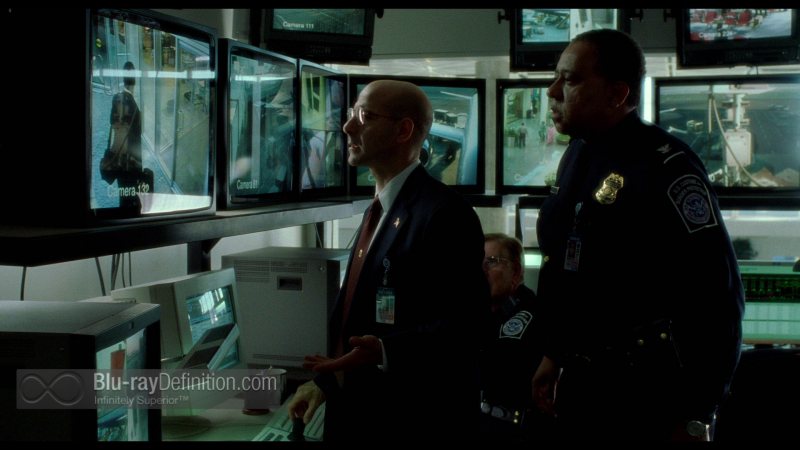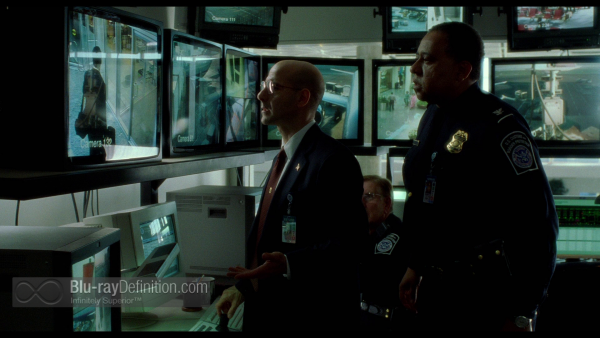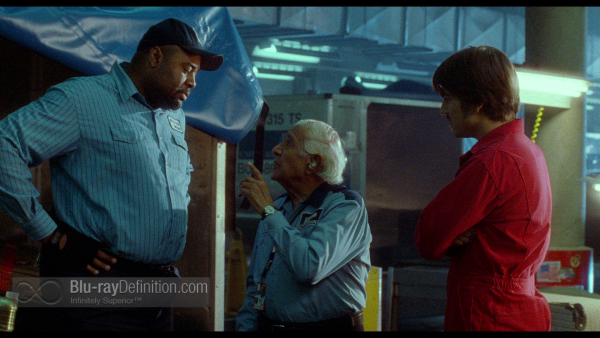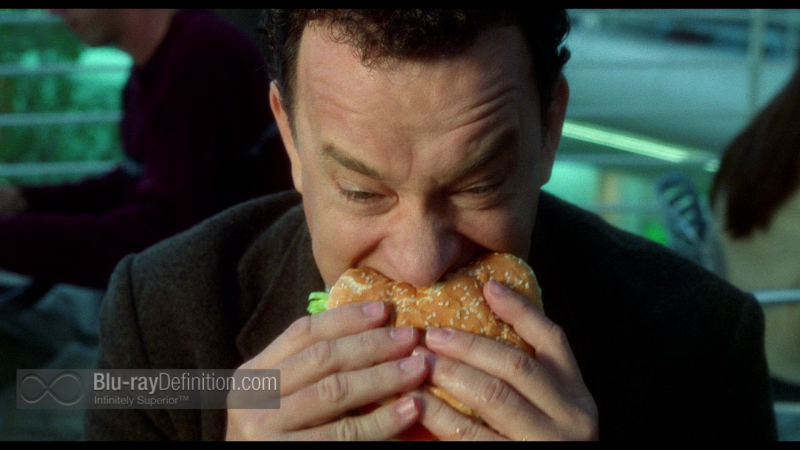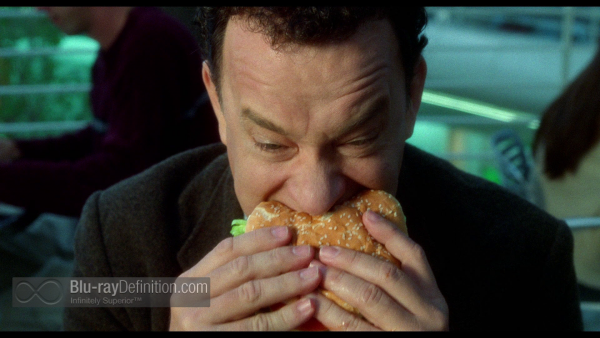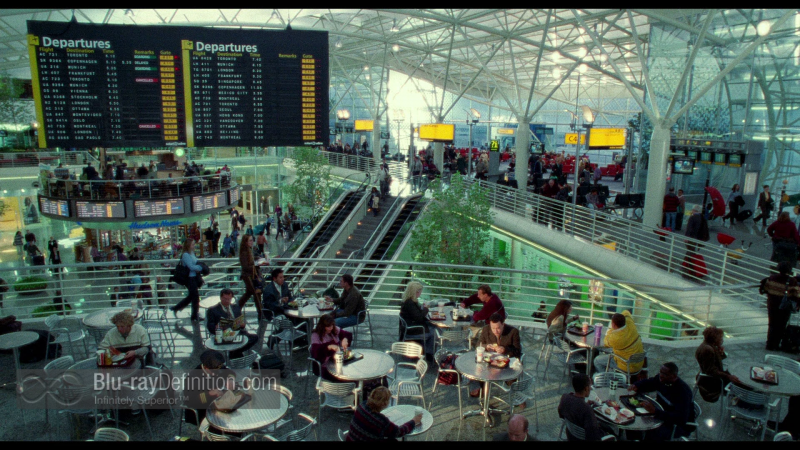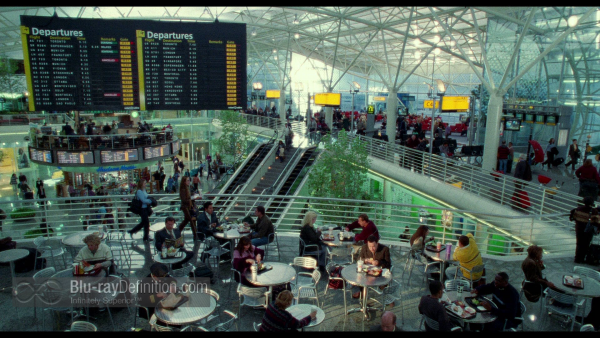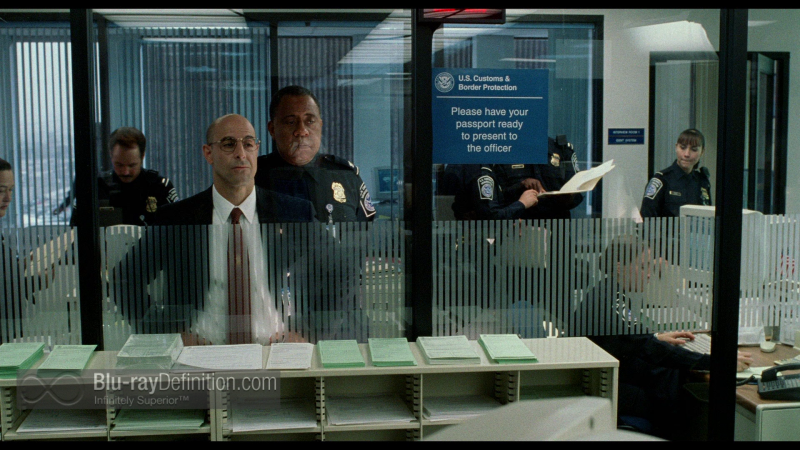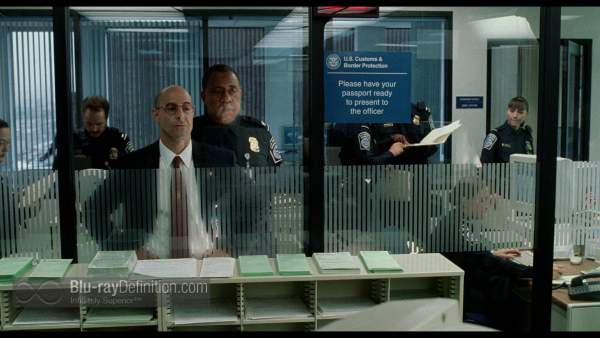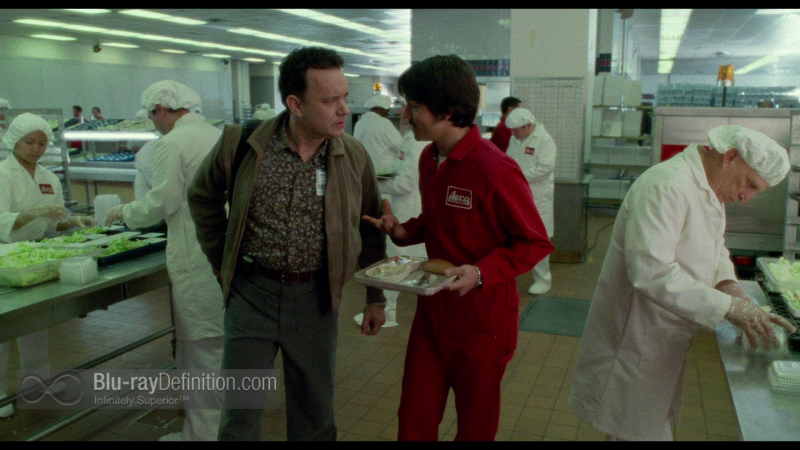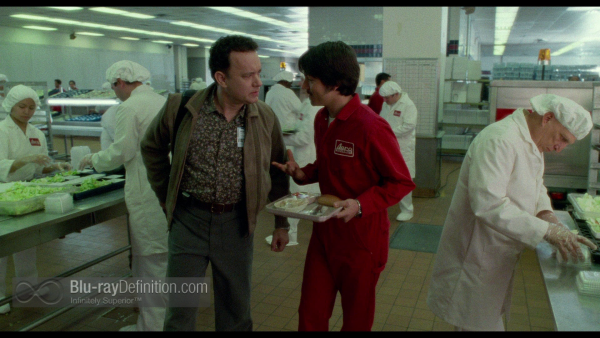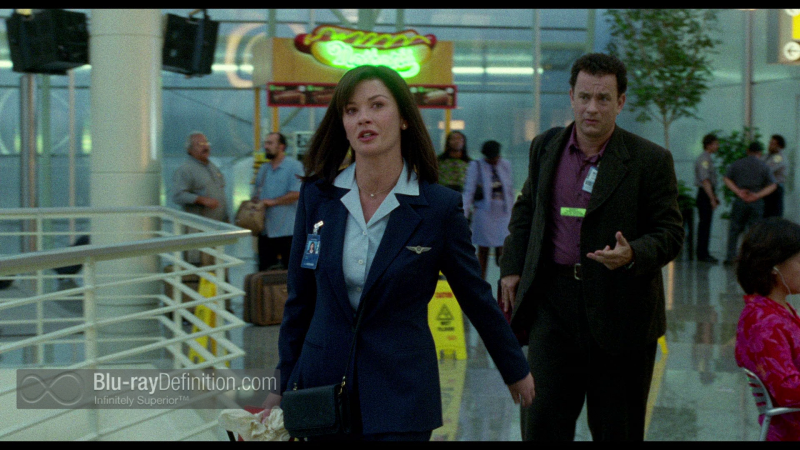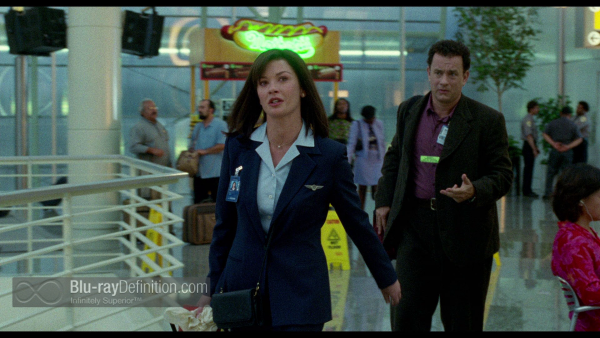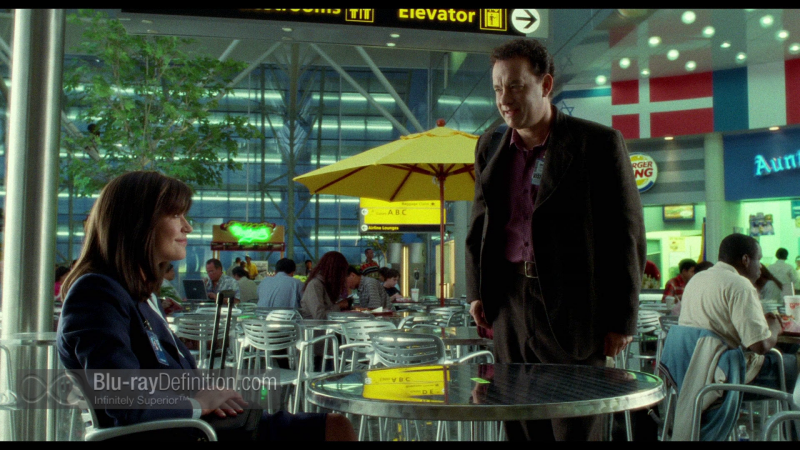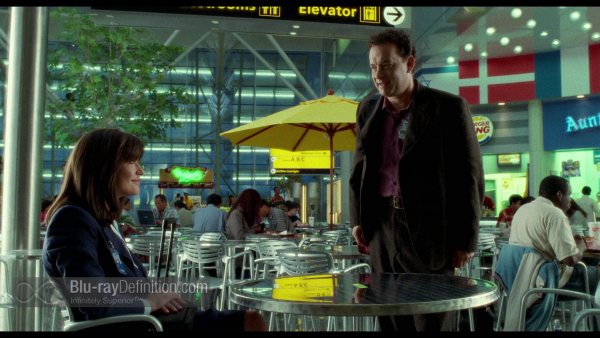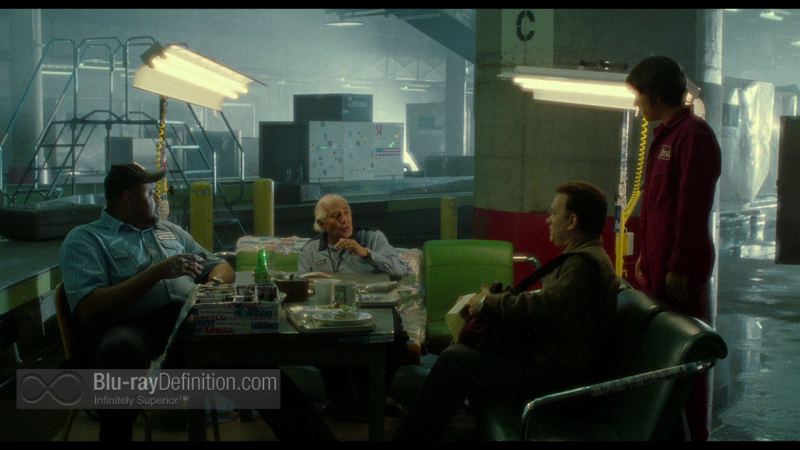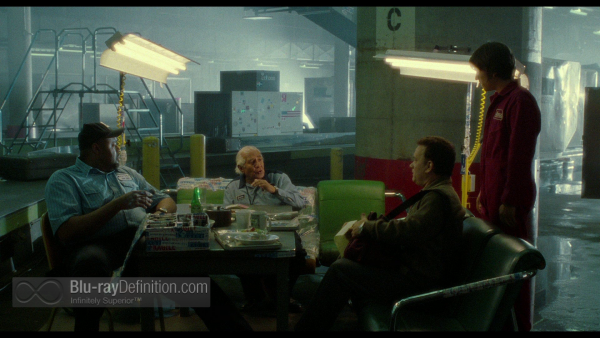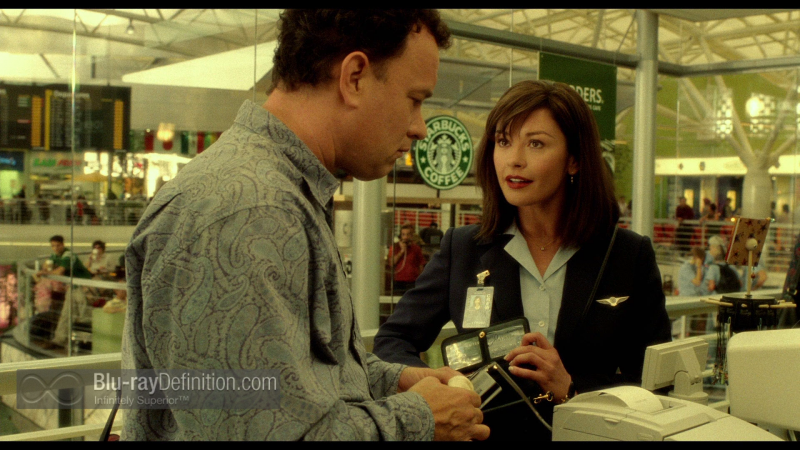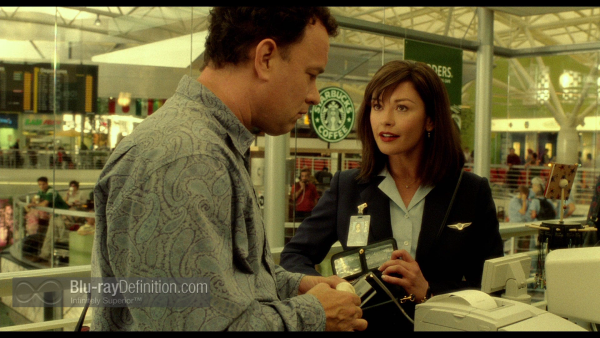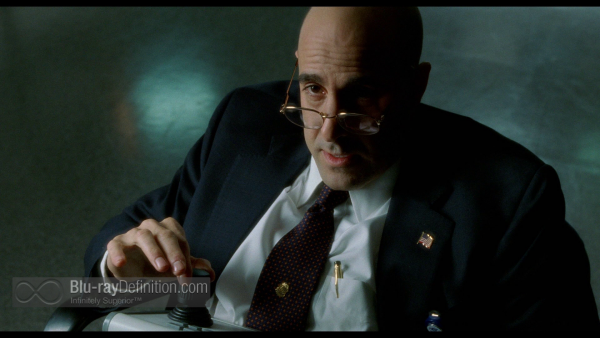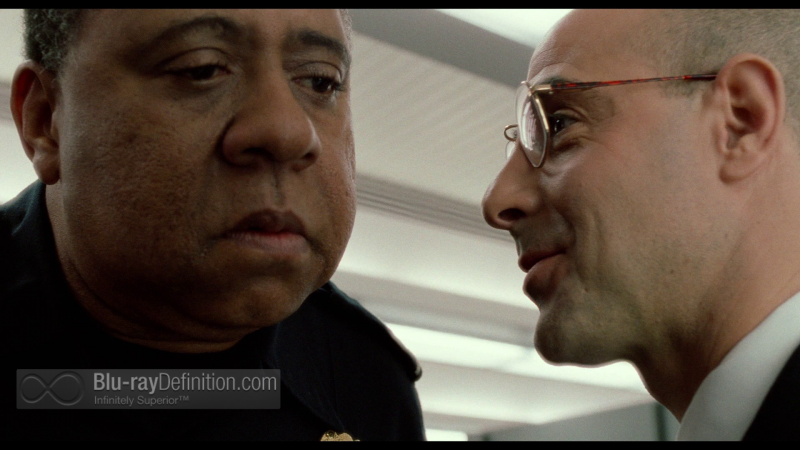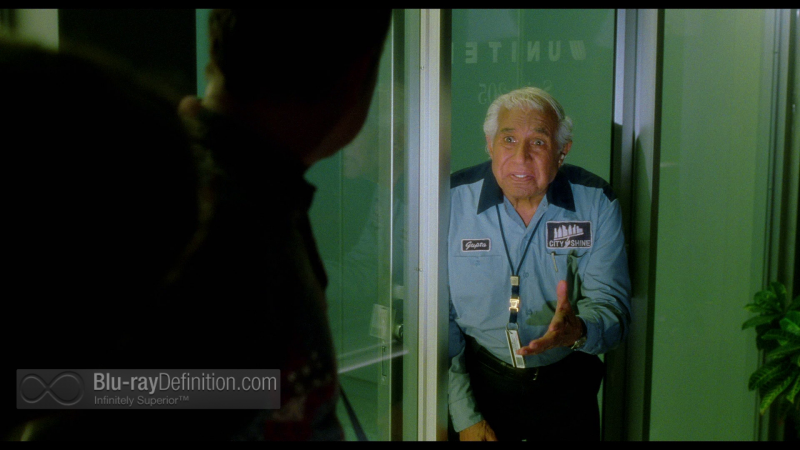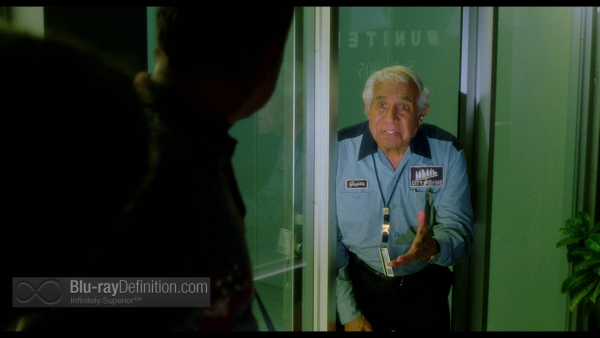 [amazon-product]B00I0VTRFA[/amazon-product]