When it comes to music industry award shows, the Grammys are the highlight of the year and celebrate the best talent in the music industry. To discover the top 10 greatest Grammy album of the year winners of all time, simply continue reading to see whether you agree with the artists chosen.
1. The Beatles, Sgt. Pepper's Lonely Hearts Club Band (1968)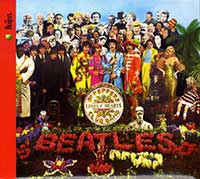 All but one of the songs which feature on Sgt. Pepper's Lonely Heart's Club Band were penned by John Lennon and Paul McCartney. The remaining track "Within You Without You" being penned by George Harrison. Popular tracks include "With a Little Help From My Friends" and "Lucy in the Sky With Diamonds".
2. Stevie Wonder, Songs in the Key of Life (1975)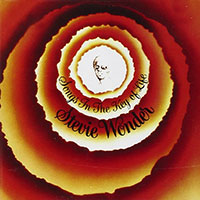 Songs in the Key of Life was music legend Stevie Wonder's 18th studio album and featured hits such as "Isn't She Lovely", "Pastime Paradise", "I Wish" and "Sir Duke". Songs in the Key of Life, was Stevie Wonder's third album to win Album of the Year, the other two being Innervisions and Fulfillingness' First Finale.
3. Michael Jackson, Thriller (1984)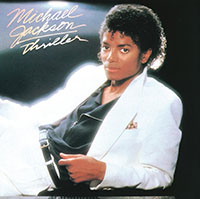 All seven of the singles contained on Thriller charted in the top 10 of the Billboard Hot 100 and in just one year after its release Thriller became the best-selling album of all time! Some tracks which you should recognize include "Beat It", "Billie Jean" and "Thriller". Despite Michael Jackson having passed away, Thriller often makes an appearance on international charts.
4. Billy Joel, 52nd Street (1980)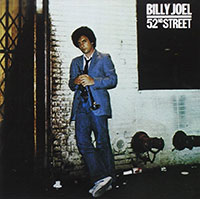 Billy Joel actually won two Grammys for 52nd Street, Album of the Year and Best Pop Vocal Performance. 52nd Street is regarded as Billy Joel's most sophisticated album, as whilst 52nd Street is classified as a rock album it also contains a heavy jazz influence. 52nd Street is listed on the Rolling Stone Magazine's list of their top 500 albums. 52nd Street also reached the number one spot on the charts in Australia, Canada and New Zealand and was heralded as an international success.
5. Frank Sinatra, Come Dance With Me! (1960)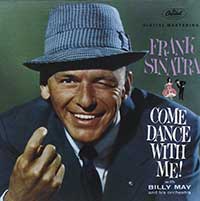 You can't have a Grammys list without featuring the legendary Frank Sinatra. Come Dance With Me! ended up being Sinatra's most successful album as it spent two and a half years on the Billboard charts. Sinatra also won two Grammys for Come Dance With Me!, Album of the Year and Best Vocal Performance. A few popular tracks off the album include "I Could've Danced All Night", "Dancing in the Dark" and "Something's Gotta Give".
6. Lionel Richie, Can't Slow Down (1985)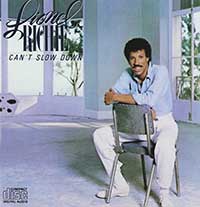 Can't Slow Down, which is one of R&B singer Lionel Richie's most highly acclaimed albums contained a diverse variety of tracks including ballads and high energy dance tracks. Can't Slow Down reached the number one spot on the Billboard album chart and remained in the top 10 for 59 consecutive weeks. Arguably the most popular track to feature on Can't Slow Down is "All Night Long", although some would argue that "Hello" is the most successful track to feature on the album.
7. Mumford & Sons, Babel (2013)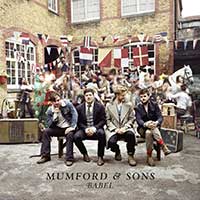 In 2013 Mumford & Sons, a British folk rock band made folk rock accessible for mainstream audiences with the release of their second studio album Babel. Two of Babel's most popular songs include "I Will Wait", which was the first single to be released and "Hopeless Wanderer". The music video for "Hopeless Wanderer" features several high-profile comedic actors such as Jason Sudekis and Jason Bateman, who lip synced to the song.
8. Santana, Supernatural (2000)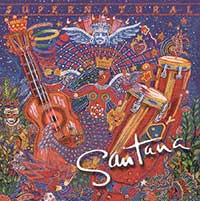 Supernatural went platinum 15 times in the USA and won several Grammys including three Latin American Grammys. Arguably the most popular track to be released off Supernatural is "Smooth" which Santana co-wrote with Rob Thomas. Supernatural also obtained international success as it sold a staggering 30 million copies world-wide. Supernatural also was highly acclaimed for being the best-selling album for a Hispanic artist, as Santana's front man Carlos Santana, who is Santa's guitarist, hails from Mexico.
9. Adele, 21 (2012)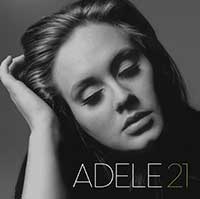 Adele who is known for her soulful, powerhouse voice won Album of the Year in 2012 for 21, which was her second studio album. 21 contains numerous chart hits which include "Rolling in the Deep", "Rumor Has It" ,"Set Fire To The Rain" and "Someone Like You". 21's success catapulted the British songstress into a household name. In the years following her win, Adele was even selected to sing "Skyfall", the theme song for the James Bond film of the same name.
10. Taylor Swift, Fearless (2010)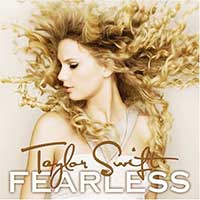 In 2010 pop country princess Taylor Swift won Album of the Year for Fearless. Impressively Swift wrote or co-wrote each of Fearless' tracks. A feat made even more incredible by the fact that Swift was just 20 years old at the time. Fearless contains five hit singles, "Love Story", "White Horse", "You Belong With Me", "Fifteen" and the title track, "Fearless".